3 LGBT Dating Apps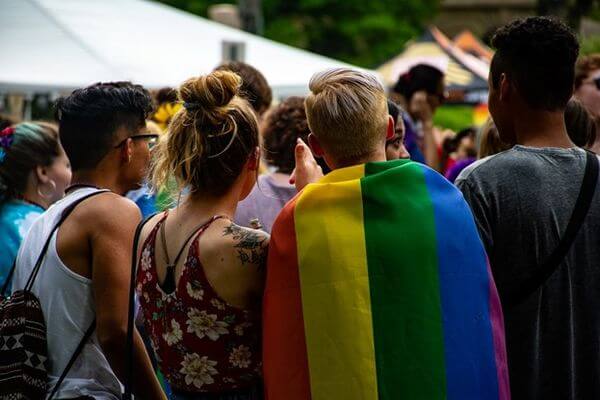 Three unique LGBTQ dating apps are available. It's a trend these days to be part of a community, so apps like these were made for these groups.
These 3 LGBT apps were released recently. These apps have way less users than the more famous dating apps like Tinder, OkCupid and Grindr, so they do not get noticed as much.
Finding someone on those apps are less choices, less competitive.
Taimi – Gay Dating,Chat,Social

https://taimi.com
Worldwide Release Date: 10/05/2018
Taimi functions as a both a gay dating and social network. It's good it is this way, it makes looking for both friends and partners more convenient. Hit two birds with one stone, friendship can develop into something more serious or just find people to hang out with or go on a date with. It is an ingenious idea this app has made into a reality, its multi function gives you a lot of options.
Get connected fast and easy when you register on Taimi dating app. Features include video calls, 24/7 live support and security. Taimi has more features than the average dating app.
Taimi Fees
$14.99 for 7 days
$41.99 for 1 month
$53.99 for 3 months
$71.99 for 1 year
Taimi Reviews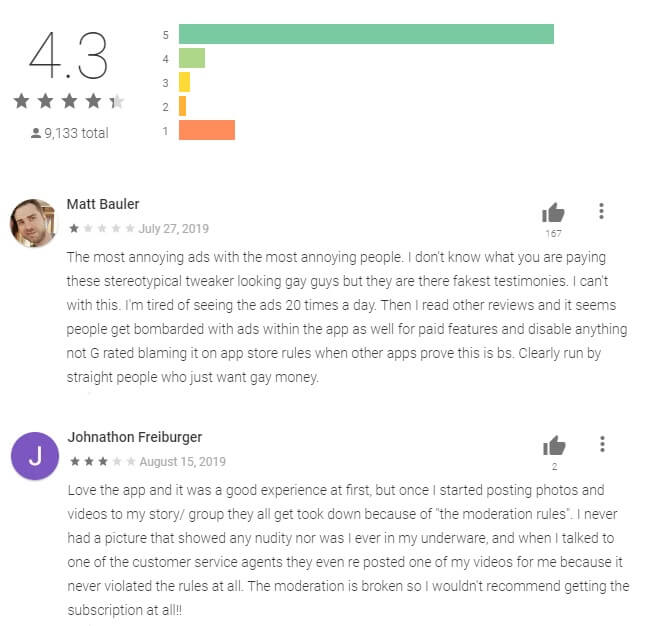 Google Play
Online reviews for this app are mixed but more on the positive side.
#TaimiTalks line-up is finally here! Get ready to see the legendary @AlyssaEdwards_1 @BlairImani @TsMadisonatl1 @JasonWimberly @TheChrisMosier @IAmMoniqueHeart September 12-13 streaming on Taimi app! https://t.co/lOo0hve4vT pic.twitter.com/ChrkysXyhW

— TAIMI – World's Largest LGBTQ+ Platform (@taimiapp) September 2, 2020
Taimi's Influencer Relations Manager – Diana is part of our awesome @taimiapp team heading to Amsterdam this year! We cannot wait for this weekend to begin! #soexcitedandijustcanthideit #Amsterdampride pic.twitter.com/RG5OjjenQu

— TAIMI – First LGBTQI+ Dating & Social Network (@taimiapp) 2019年7月31日
A Twitter user voices out that the Taimi dating app uses risque and inappropriate ways to promote and market it's brand on Snapchat. Non-members of the LGBTQ+ community find some of the marketing and promotional techniques for products catering to the LGBTQ+ to be too offensive and aggressive, that people have the right to not see such advertising and ideas.
Swagy

https://www.swagyapp.com/
Release Date: 02/14/2019
Swagy uses a very young and "sexy" approach to dating. The app is promoted to young adults in the 18 – 29 age group.
It's the "Gay Man Chat, Meet & Hookup" app. Features of this dating app include fast dating that allows you to see two profiles at once. Compliment someone by liking their profile.
It is similar to other dating apps so nothing groundbreaking here.
Swagy Fees
$9.99 for 1 month
$20.99 for 3 months
$29.99 for 1 year
Swagy Reviews
Seach the emoji Rainbow 🌈 on AppStore to find Swagy app!
Try other emojis, the results can be fun! #swagyapp #gaypride #lgbtq🌈 #pride #gay #🌈 pic.twitter.com/6s22f4T0sw

— swagy (@swagyapp) July 22, 2019
Dating in the gay world is like finding a job. #swagyapp pic.twitter.com/ZoBccPuRka

— swagy (@swagyapp) July 8, 2019
No reviews on Google Play yet.
Google Play
Pros
It is popular with the LGBTQ community. There are a lot of subscribers so you can browse through many profiles. It is an ideal app for the LGBTQ group.
Cons
Reviews from users of this app are mixed but slightly on the positive side. The app doesn't really stand out from the competition.
Her – Lesbian Dating App

https://weareher.com/
Her is a social network & dating app for gay, bisexual women. The app has many users, there are many profiles to view, reviews for the app are on the positive side and the app is quite popular with the LGBT community.
Here are some of the features of the app:
-Simple design, meet friends on Her's social network
-Get updates, read news, find out about events, meet new people
-Attend events promoted or related to Her
-Be part of a worldwide community
-Verified accounts and same features as other social networking sites and apps
Her Fees
100% free, no ads, no charges
More to add to the watchlist 📺 https://t.co/ZzcZCKzAbQ

— Her App (@HerSocialApp) August 30, 2020
Ep 1. 🌈 Power Queers is a series highlighting unapologetic and badass queer people who are accomplishing major goals in spaces we don't hear about enough. This episode features @julierieger Author of The Ghost Photographer. Full Clip: https://t.co/Ap9BtutYuF pic.twitter.com/oVgBbgkvUB

— Her App (@HerSocialApp) 2019年1月3日
Her Reviews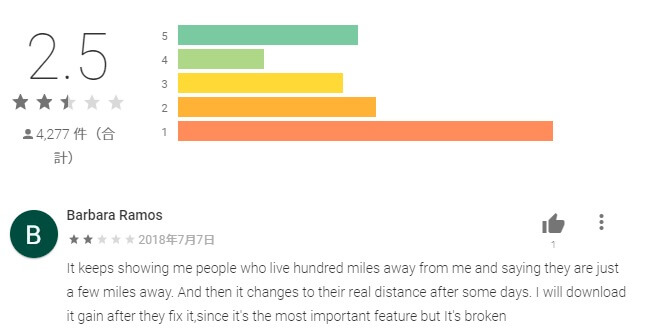 Google Play
The Best Countries to USE Gay Apps in Europe
The data collected company, Satista says the best countries to be gay in Europe as below.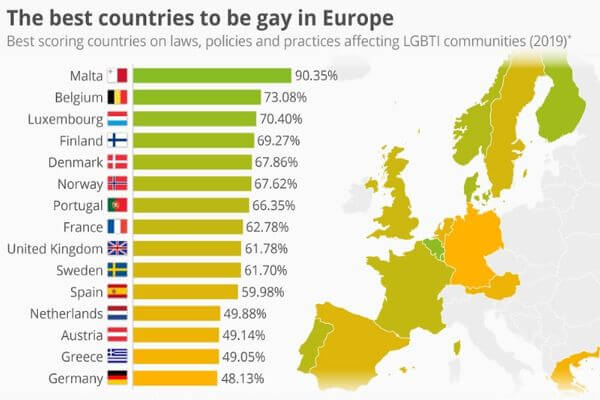 statista
"The best countries to be gay" means comfortable for gay people as more numbers, more communities, more understandable.
If you have plan to travel above countries, check the LGBT Dating Apps!