Uniform Dating App Review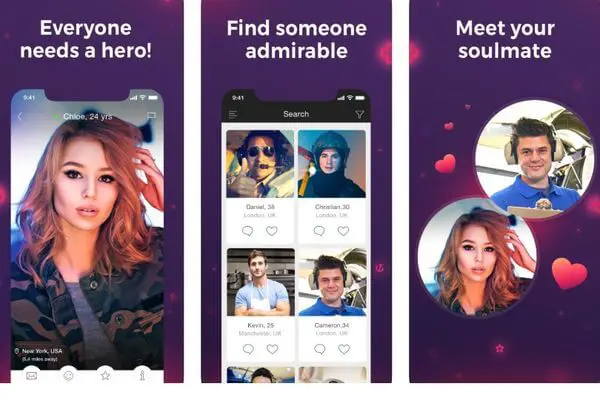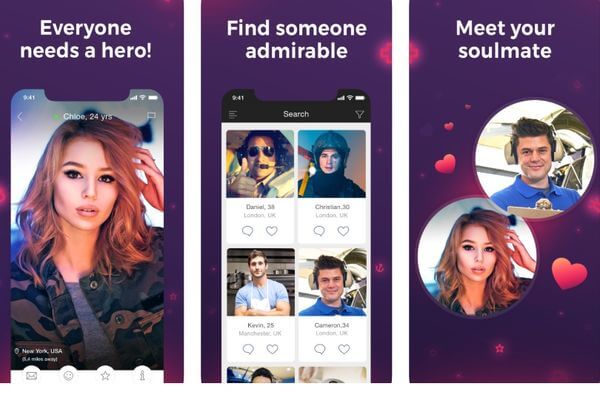 Uniform Dating is a dating site specifically designed for people who lead busy lives in their uniforms, such as military, police, caretakers and et cetera. This site is designed for people in this line of work who have unconventional and busy work schedules to find their perfect one.
Uniform Dating App Verdict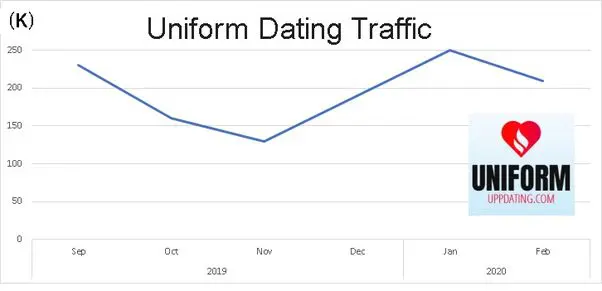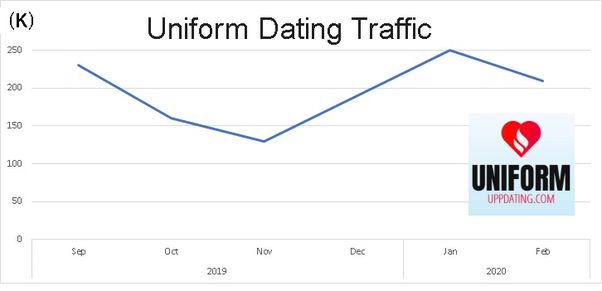 SimilarWeb
Aspect
Characteristics
Pros
· The concept of a dating site specifically for people who work professionally in uniforms and their admirers is a new idea. This helps people with similar compatibility in regards to lifestyle meet.
· The dating site is available on PC, iTunes and Android.
· The layout and methods of use is easy to comprehend.
Cons
· Albeit being a 'uniform' dating site, mostly common people's profiles can be seen.
· As a free member, there is a limited number of messages or pictures you can send.
· The layout, design and functions of the site is outdated.
· 

Inconsistency

in regards to App and PC version.
· Constant advertisement on upgrading to premium, giving it a

'Money Grabber'

feel to the dating site.
· More users if you are in the United States or Europe.
In conclusion, I would not recommend this app to users who are working in an uniform or are attracted to such people. You might get better results with old school dating sites such as Tinder, Bumble and et cetera. This is because albeit the website being established for some time, the customer service, app layout and user membership is not great.
Sign up for an account via email or Facebook.
Customize your account and add a photo.
Like profiles that you like and message them.
Chat and go on a date if you click well!
How To Use Uniform Dating App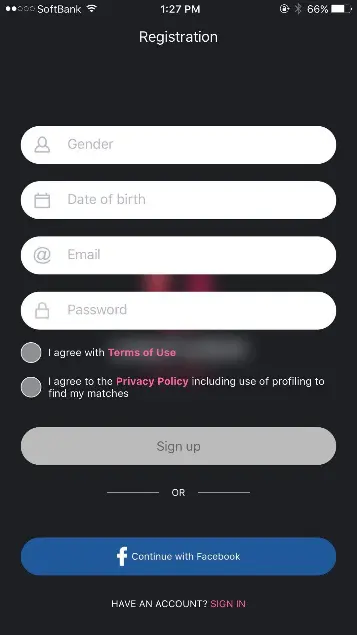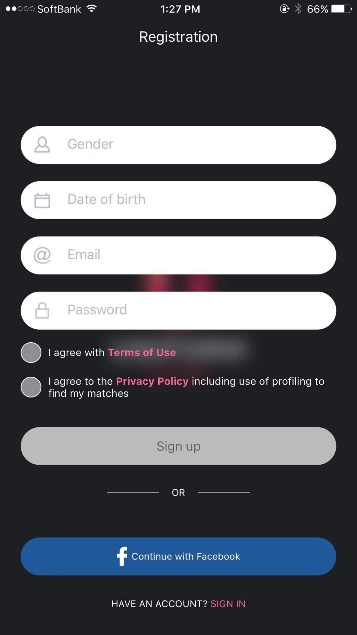 First of all, sign up for an account by using an email or by Facebook.
If you sign up with your email account on PC, you will receive a confirmation email.


The left icon is to meet other users and profiles. The middle icon is to check your activity. The right icon is to check if anyone has liked your profile.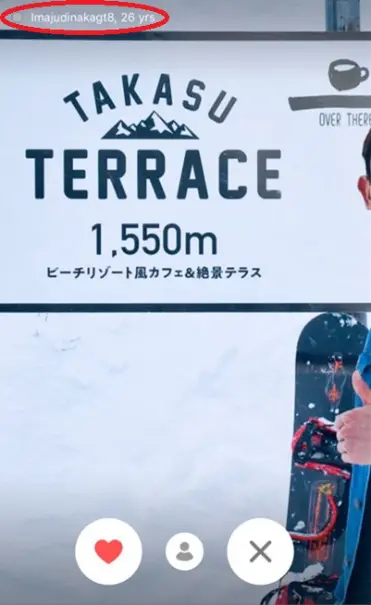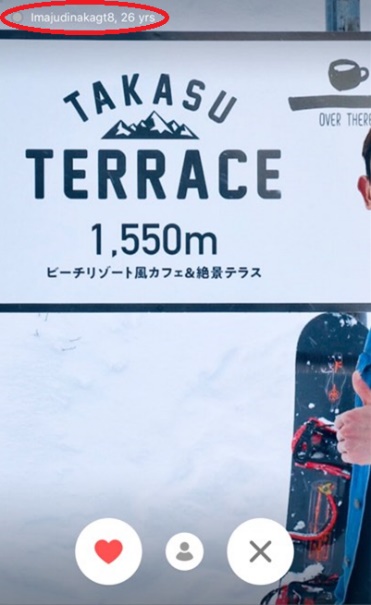 On the top left corner, you can see if a user is online. Green for online and grey for offline.
The heart icon on the left is to like a profile. The right cross-shaped icon is to go to the next profile.
To view a full profile, click on the middle icon.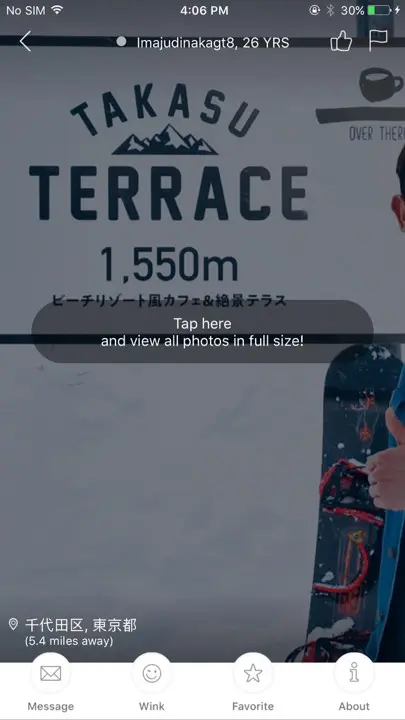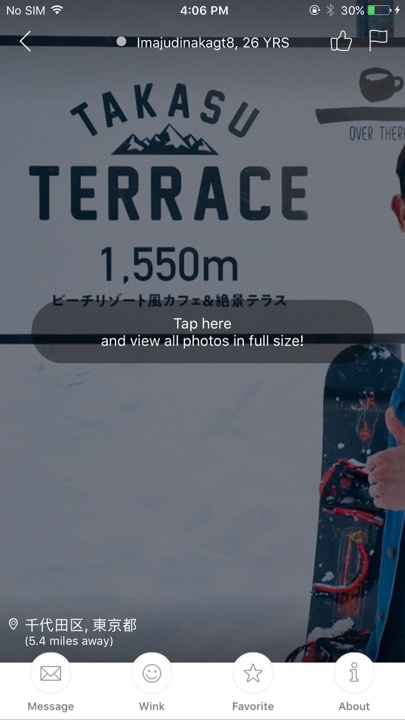 You can like an account that you are interested in by clicking the 'Thumbs-up' button on the top right.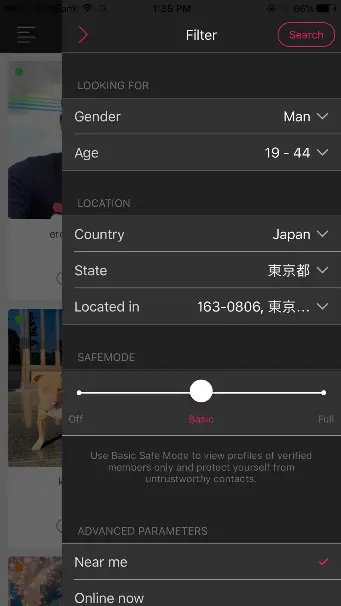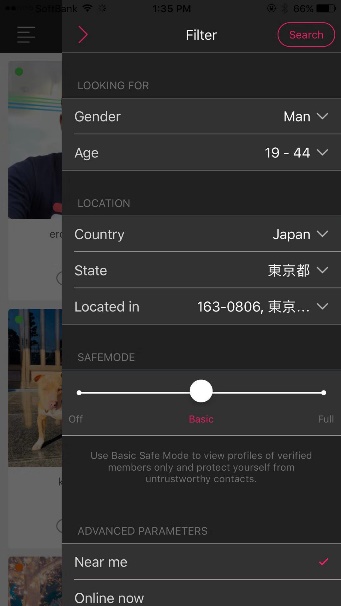 There is a filter to option to sift out certain profiles. Premium users are able to search for verified users.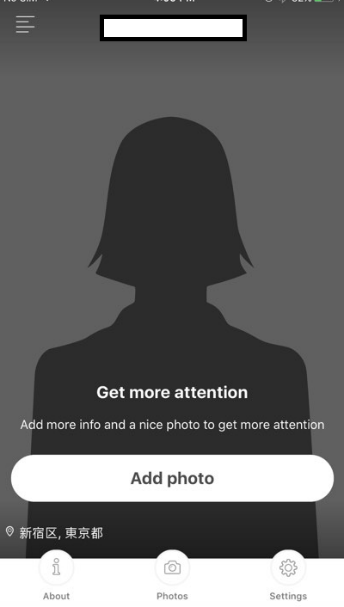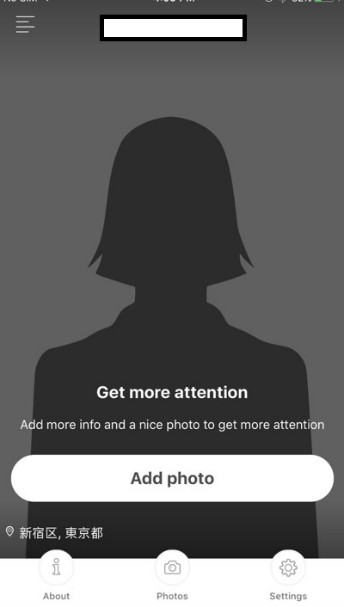 Customising a profile is standard like most dating profiles.
Add a few profile pictures. Current location will be displayed as it is a geolocation dating site.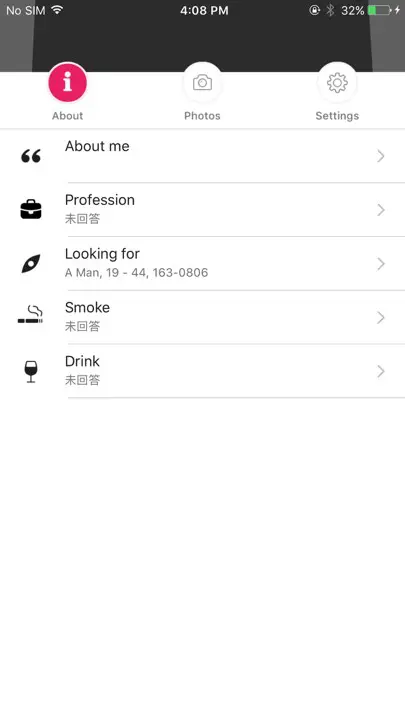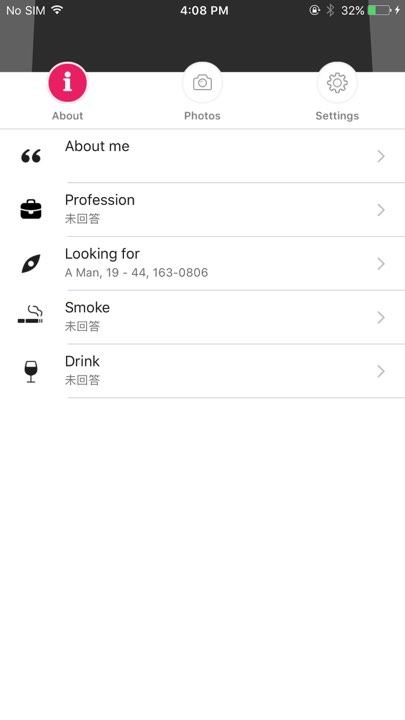 The columns and options provided by the dating site is relatively common, fill up your personal information such as profession.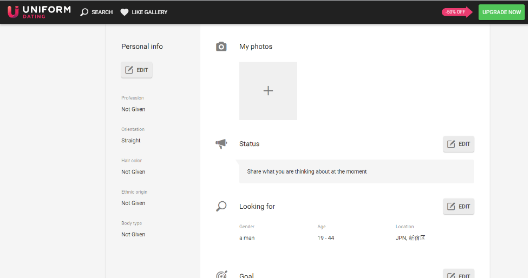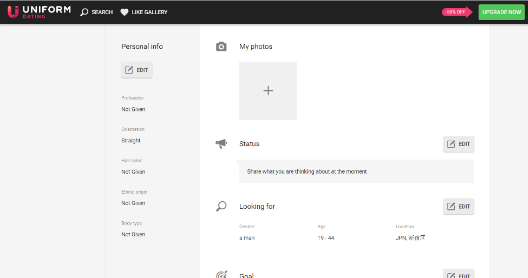 One thing to take note of is that the website version on PC, is a lot more detailed than the app version on mobile.
There are more additional info to write about.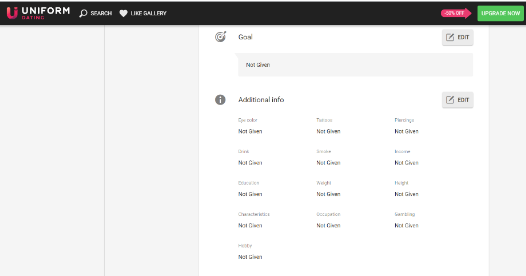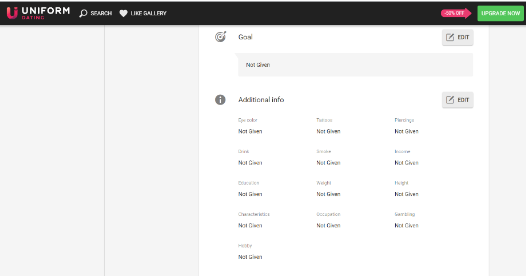 One of the few things I have observed on this app is that, most of the profile bios are not completed or completely blank. This can be seen on both PC and mobile version.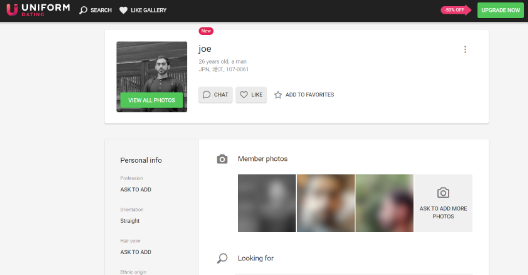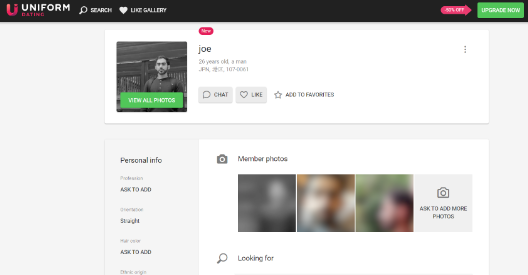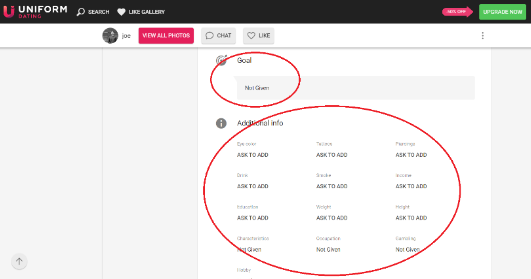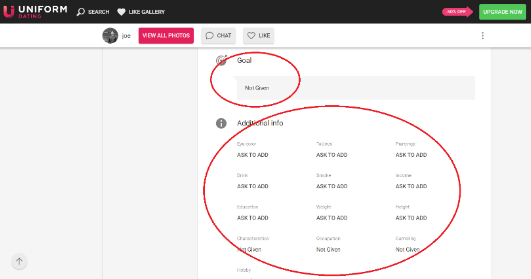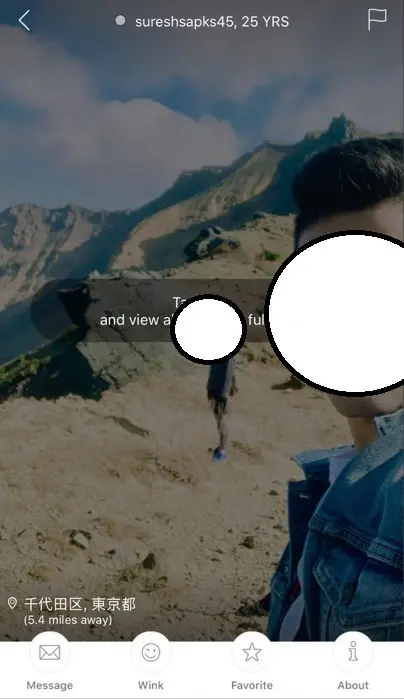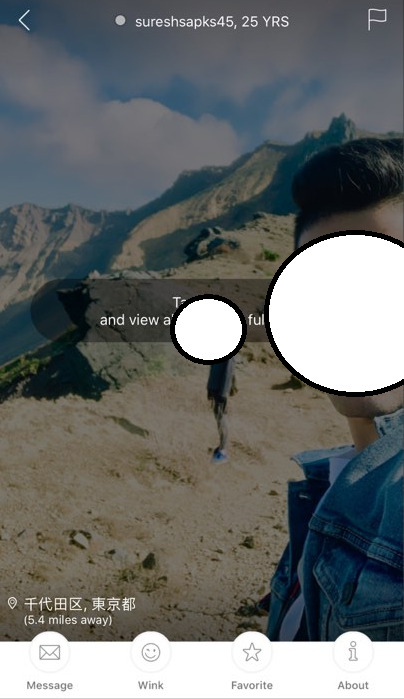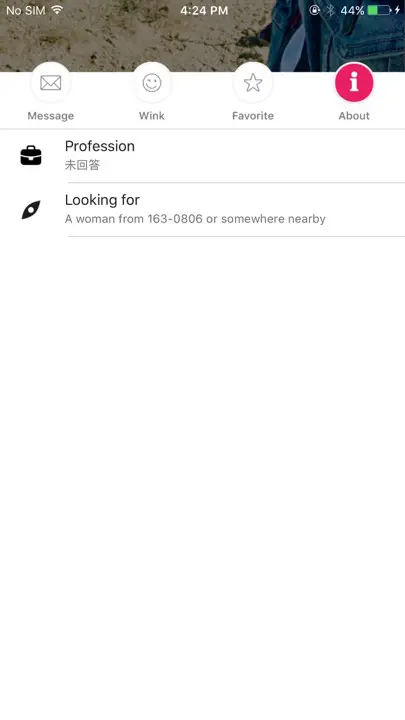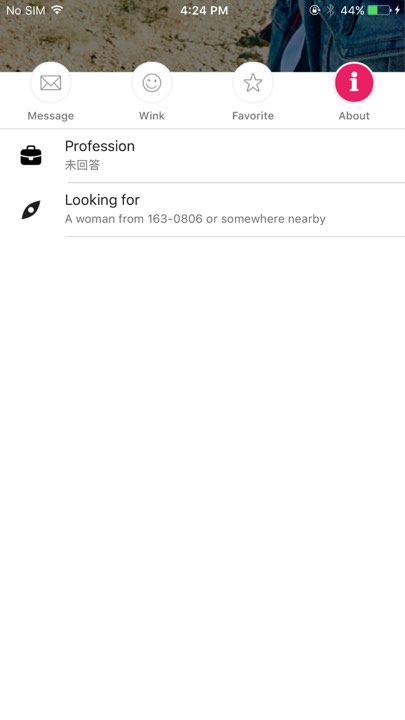 After browsing a few more profiles, most of them do not have a completed profile.
Most of the users only have photos with no bio to introduce themselves.
Fee
The general features on Uniform Dating is available to free users, albeit premium users will be able to gain unlimited access to certain functions such as, unlimited messages and et cetera. There are excessive advertisements and blocks to promote the premium membership, giving the app a 'Money Grabber' feel to it.
Fee for Premium
App
7 Days-   ¥2300
1 Month- ¥4700
3 Months- ¥7500
PC Version
3 Day- ¥240
1 Month- ¥3400
3 Months ¥7425 (2475/Month)
6 Months- ¥12000 (2000/Month)
Premium User Benefits
· Unlimited chats and messaging function.
· Full images for profile pictures.
· Access to 'Looking for' information.
· Extended search.
· Premium customer support.
· Share photos and videos in chat.



Users
Meet handsome uniformed guys near you!🤠😘
Join now –> https://t.co/l9sjk1LOvF 💑 pic.twitter.com/ZkXDy8Tyxk

— UniformDating.com (@UniformDating) December 12, 2017
So romantically 😍 💞 👩‍❤️‍💋‍👨
<3 https://t.co/l9sjk23pnd pic.twitter.com/KcGIq7et0c

— UniformDating.com (@UniformDating) December 10, 2017
Profession: Army
Star Sign: Taurus
Meet our #UniHeroOfTheWeek from Knightsbridge at https://t.co/l9sjk23pnd pic.twitter.com/7w3Qc4qlR6

— UniformDating.com (@UniformDating) March 10, 2018
Meet our #UniHeroOfTheWeek Lisa on https://t.co/l9sjk1LOvF 😍
Profession: Police / Sheriff / Corrections Officer
Orientation: Gay / Lesbian
Star Sign: Aquarius pic.twitter.com/VRdjAIcjmE

— UniformDating.com (@UniformDating) December 4, 2017
Where is my phone? I need to call 911 immediately!#hotcop <3 https://t.co/l9sjk1LOvF pic.twitter.com/LWHEODjXGm

— UniformDating.com (@UniformDating) April 16, 2018
【March.12.2020】
Gender Ratio
Traffic by Countries
SimilarWeb
The largest portion of users on Uniform Dating, (36.43%) is from France, following by the United States. Albeit the app being available worldwide, the main user-base is mainly people from Europe and western countries.
Uniform Dating App Review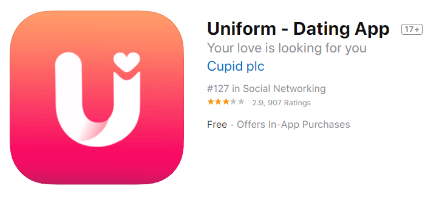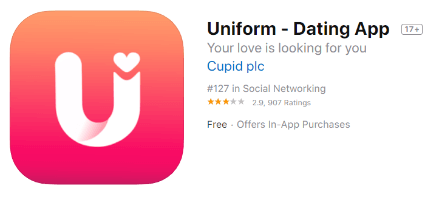 Overall, Uniform Dating has an incredibly low rating both on iTunes App Store (3 Stars) and Android (2.2 Stars).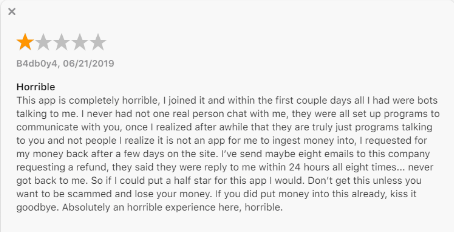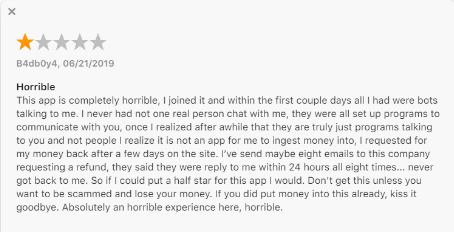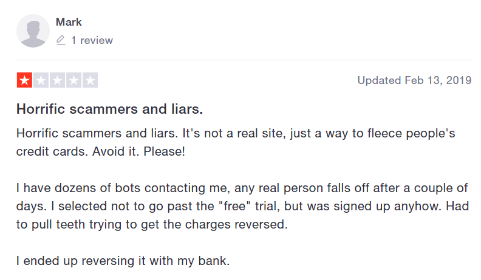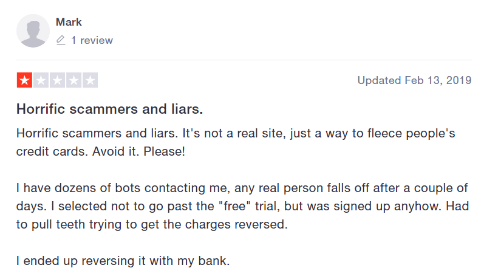 Trustpilot
Uniform Dating has an overwhelming amount of bad reviews on iTunes, Android and also review sites such as Trust Pilot.
First of all, Uniform Dating is advertised as a site for people that work in uniforms such as a firefighter, police and et cetera, or for those who are interested in heroism. This is a cliché as a majority of the registered users do not work in that field.
Second of all, in order to trick premium users into staying in the app before cancelling their membership, the app is infested with fake bots. It has been reported by users that a lot of the replies given back after messaging are by automated replies. There is also an issue with the infestation of scammers on the website. In comparison to other dating sites with detailed identity verification, Uniform Dating only requires email verification. This may be a red flag as it might impose harm to users who are not careful and easily tricked.
Next, there is an issue with the overwhelming amount of ads on Uniform Dating, as said by Android users. It is a serious issue as in inhibits smooth use of the app and causes issues such as lagging.
One of the most prominent issues mentioned on Trust Pilot is the problem with automatic billing and charges imposed on users. For example, users are charged on their banking account even though it is simply a 'free trial'. When users want to cancel their membership and request for a refund, it is extremely hard and customer service is not helpful.
How to Sign Out Uniform Dating App
It is extremely easy to sign out and log off from the app by pressing the button, "Log Out."