Her App Review- Free Community app of LESBIAN, BISEXUAL
OUR HEARTS😭❤️ https://t.co/Adsa2nzmDG

— Her App (@HerSocialApp) 2019年11月23日
Her is social networking application that is exclusively focused on towards lesbian, queer, bisexual and bicurious women and non-binary people. Therefore, straight men are not allowed to create an account on this platform.
Her Verdict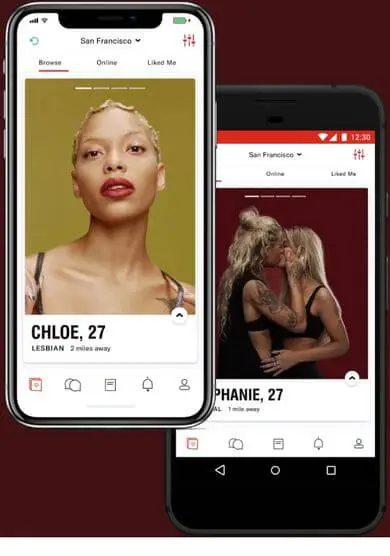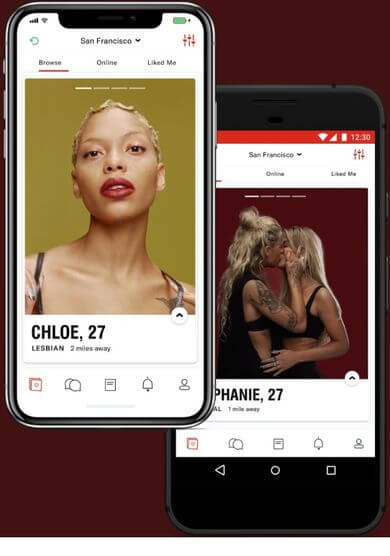 Her is a good app for the LGBTQ+ community to get together and meet. Her is not solely a dating app but also a tool that allows users to find people within their own circle. Should you use Her?
Characteristics
Comment
Pros
· Her is an app designed for a specific community, thus allowing people to feel free and welcomed among their own circle. The app provides ease for women who are searching for the same sex with a high successful rate for a relationship or to find new friends.
· Most of the basic features are free with an easy to use user interface.
· Profile is easy to make with one simple click.
Cons
· Depending on region, the user selection may be quite limited. On the other hand, due to social issues some users may want to keep their profiles private and do not display photos of themselves.
· The auto-renewal function for premium membership.
· The application is buggy after update. For example, the application shuts down occasionally.
· There are advertisements and the app will constantly push for a premium membership upgrade.
In conclusion, Her is a good app for female users looking for the same sex if users do not mind the occasional bug that the application has. There are not a lot of dating apps geared towards lesbians, thus, Her is an application worth downloading and trying with a 7-day free trial.
How To Use Her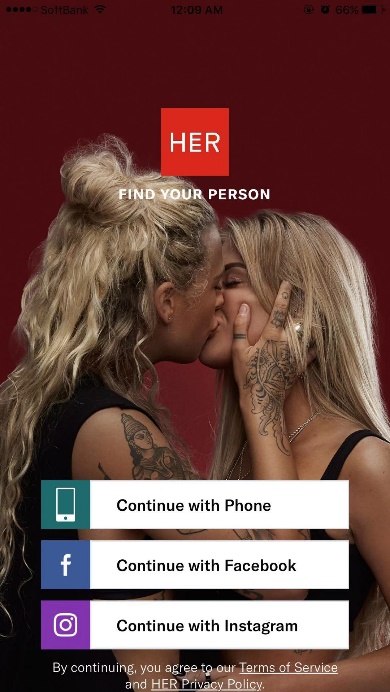 Her allows you to make an account with either your phone number, Facebook account or Instagram account. The sign up process is extremely simple with one simple click.
Her Official Page:
https://weareher.com/
Summary:
Sign up for an account.
Edit your profile by adding photos and writing your bio.
Edit your dating preferences.
Swipe left if to pass, swipe right if you are interested. Tap the middle to view full profile.
Match with someone and start chatting with each other.
Meet!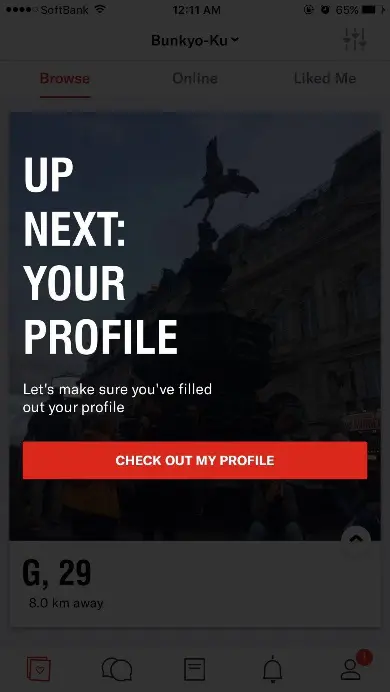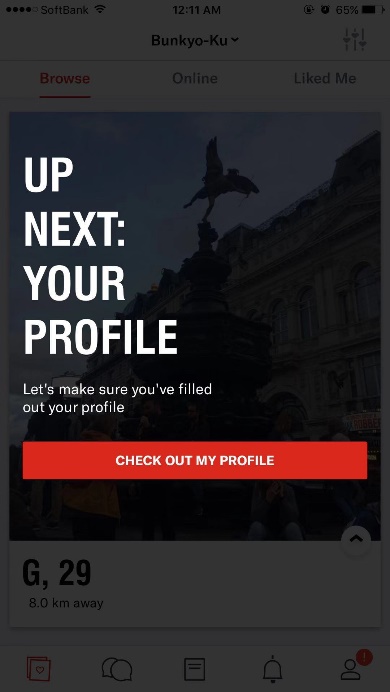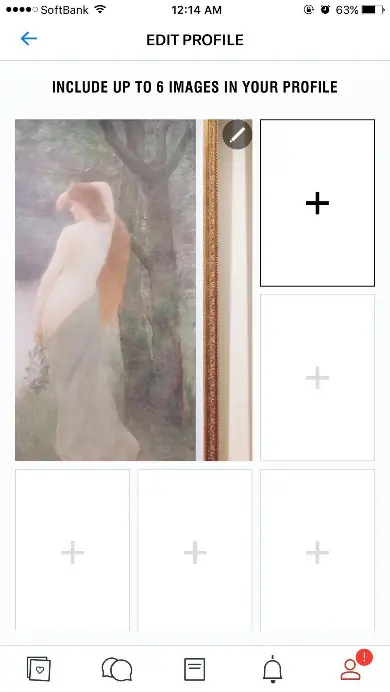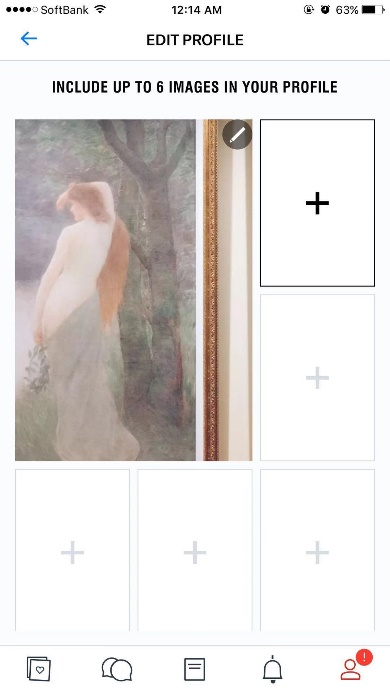 Photos from Facebook or Instagram can be used if you sign up using one of those methods. Of course, you can alter and add up to 6 new photos from your camera roll. Users are advised to use photos that do not block their faces.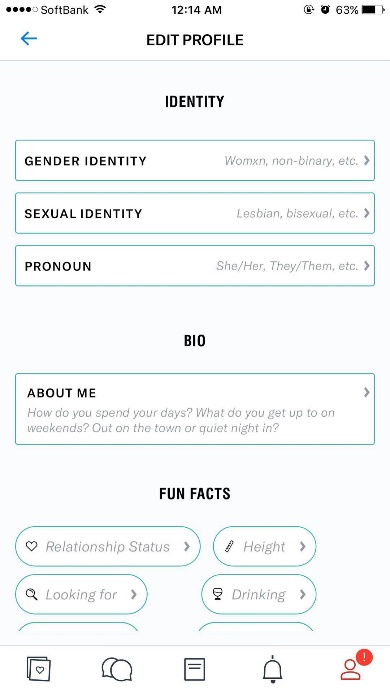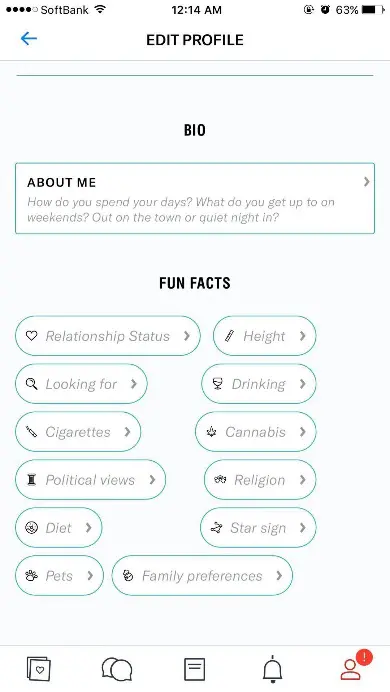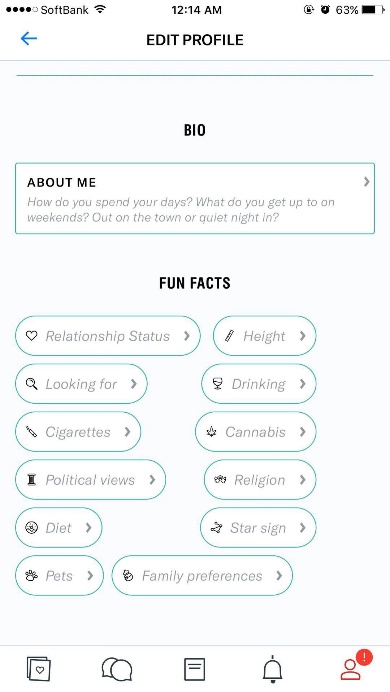 Next, it's time for you to edit your profile and write about yourself. The app has provided very detailed guidelines for users to fill in accordingly. This also allows other users to filter through exactly what time of people they would like to match with.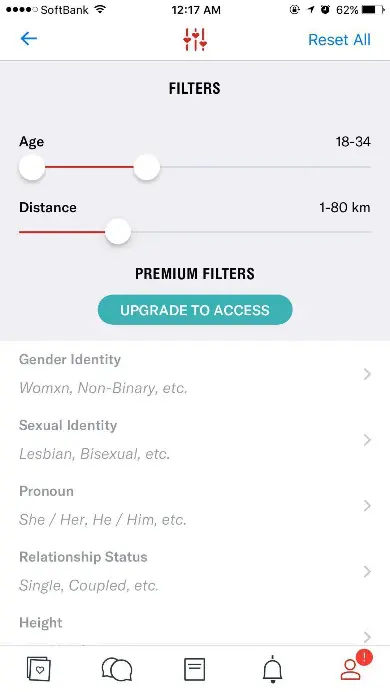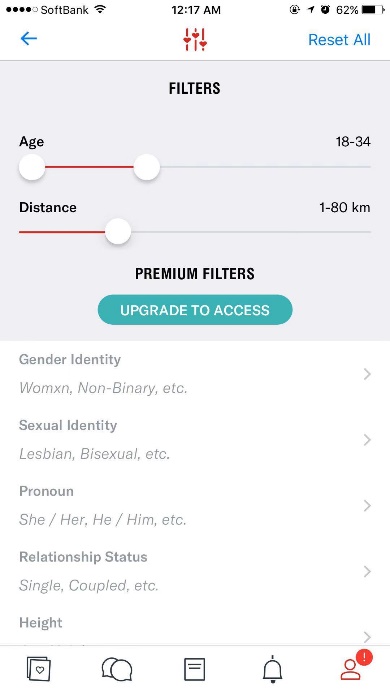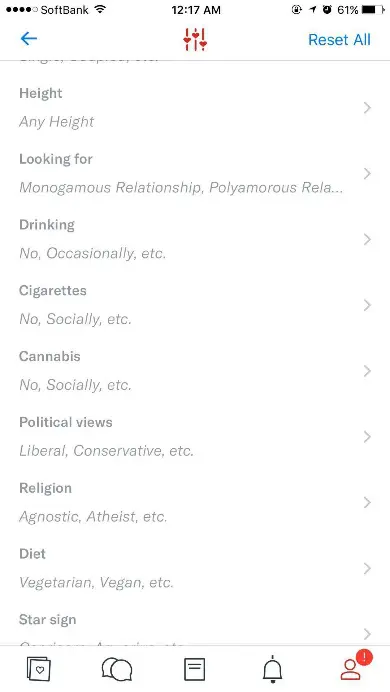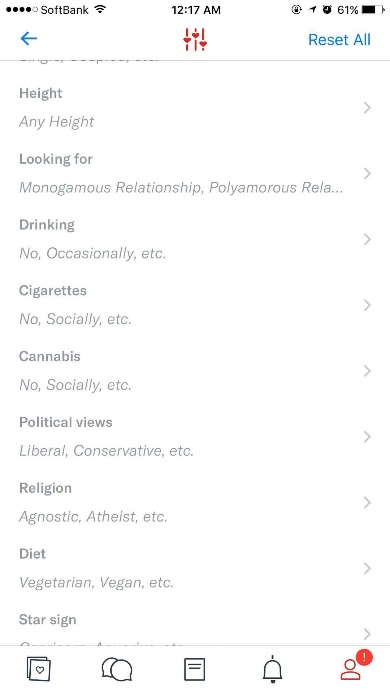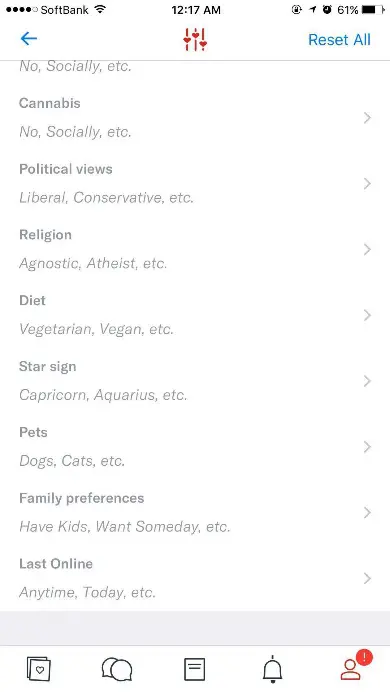 Basic her app users are able to filter profiles only through age range and location distance. On the other hand, premium users have the option to utilise MixHER, an advanced filter tool that helps you to find exactly who you're looking for. Categories such as Gender Identity, Sexual Identity, Pronouns and et cetera can be filtered based on personal preferences of an user.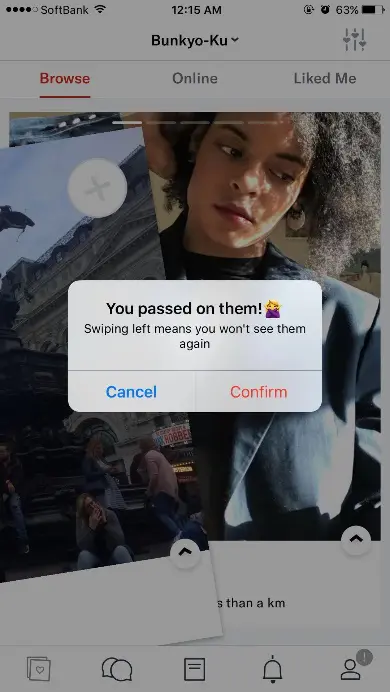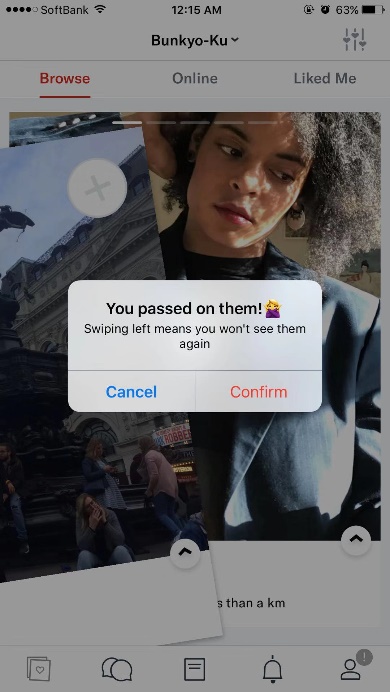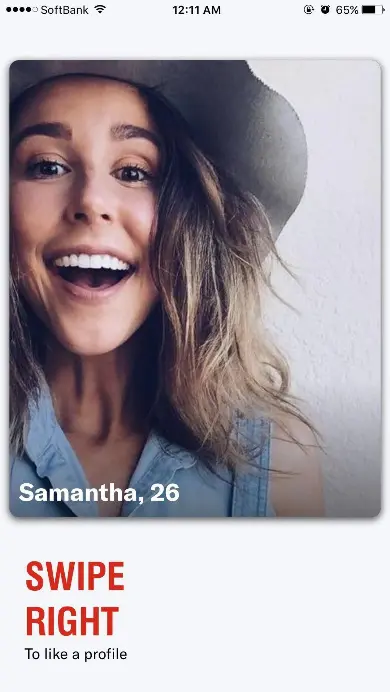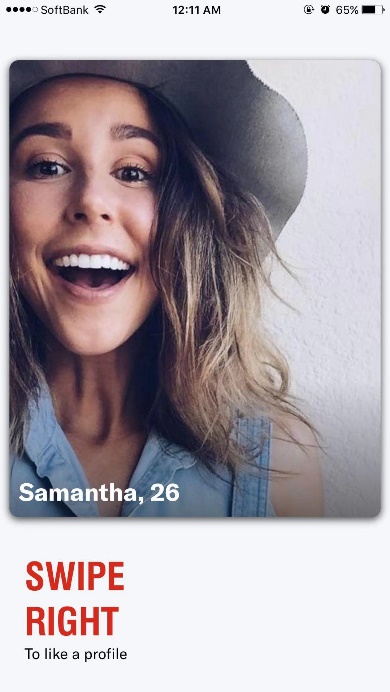 Once you are done with completing your profile and adjusting your settings, it's time to swipe and find users. Her has a simple user interface which utilises the swipe right or left function to skim through other people's profile. Swiping left allows you to skip through someone's profile while swiping left likes the user's profile. Tapping on the centre allows you to view the user's full bio and description of themselves.
Once there is a mutual match, you can start chatting with other users!
Additional Features: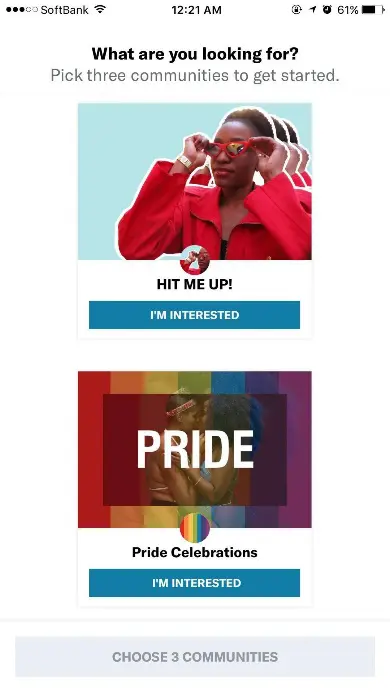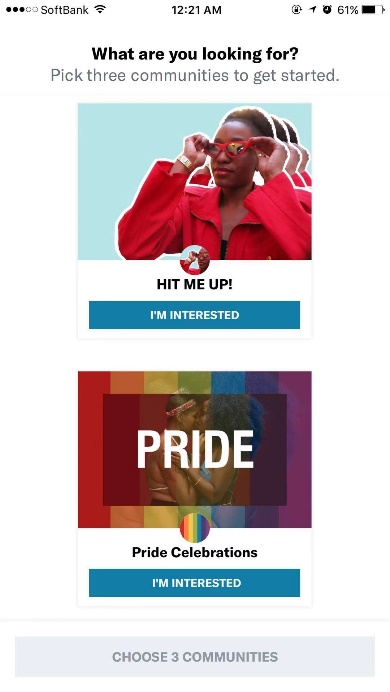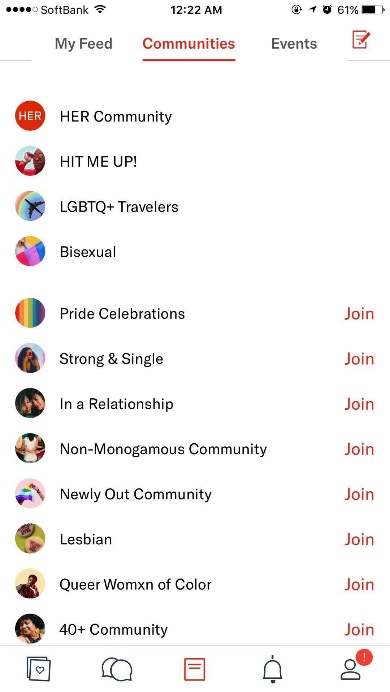 Her serves as a platform for people from the LGBTQ+ community to gather together and potentially meet. Her allows users to join communities that they may be interested in and find other users who have the same interests or are in the same situation from their feed. Thus, allowing users to find people with common characteristics and interests easier.
In addition to that, events being held around the area can also be found on Her.
Her Fee
Her is a free to use app with some additional features that require a fee to unlock and use. Her Premium costs can be paid by using credit card or via mobile phone.
HER PREMIUM MEMBERSHIP
1 Month: $14.99
6 Months: $59.99
12 Months: $89.99
A 7-day free trial subscription is available but a fee will be charged if you forget to cancel your subscription, due to the auto renewal function. So, remember to turn off auto renewal if you want to discontinue it!
Free to Use
Premium Features
· Profile creation
· View profiles
· Send and receive messages
· Notifications
· Meet
· Feed
· Ad-Free Experience
· Unlimited Swipes
· Premium Filters
· View who has liked you
· Rewind Profiles
· See who is online to chat
· Read Receipts
· Change Location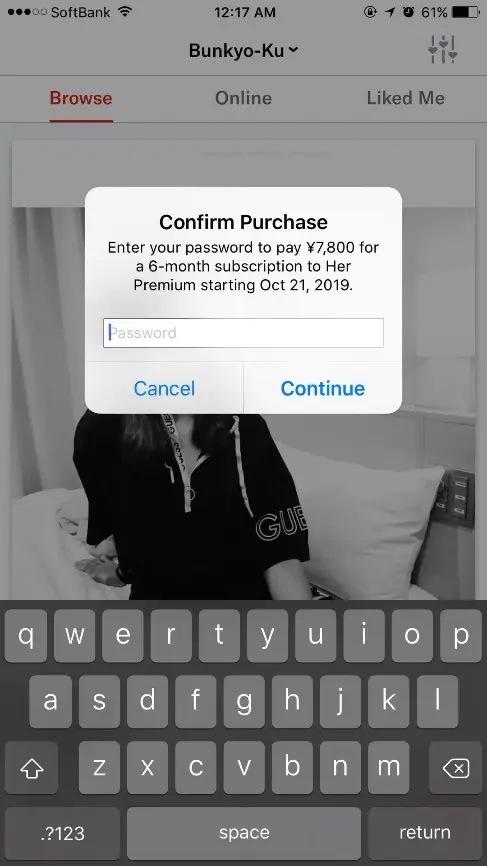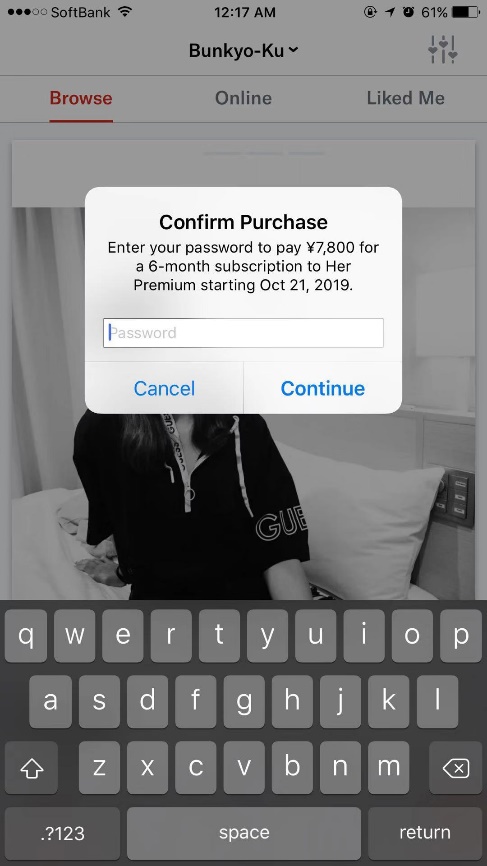 Users who have opted for the premium option are able to skip through ads like this. In addition to that, you can also view who has liked your profile and is online at the time.
Besides that, premium users are also able to filter through profiles with a multitude of choices, whereas free users can only do so by age and location range. Not only that, premium users can also 'rewind' their swipes and go back if they have accidentally swiped left on someone they might be interested in.
Her User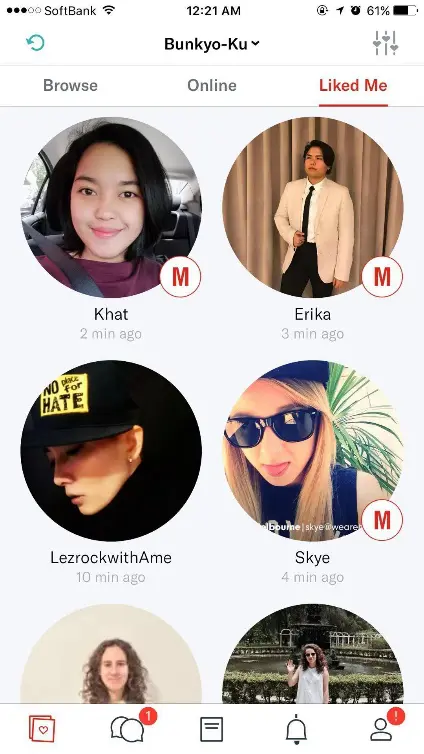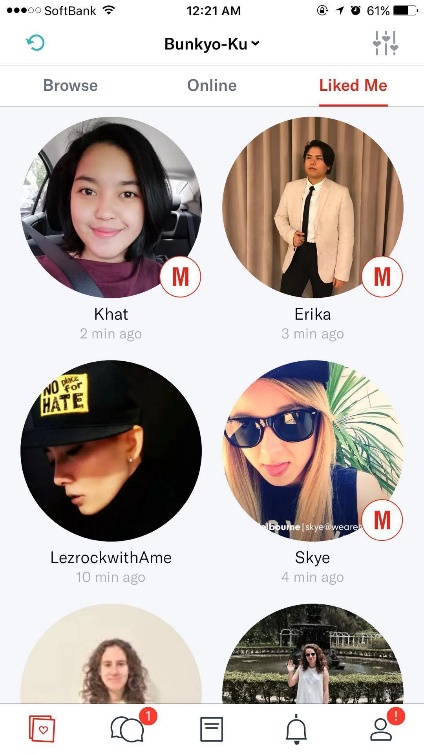 Her is currently available in 55 countries worldwide with most of its users as females as it is a social networking site targeted towards women seeking the same sex. As of now there are 4.5 million registered users and $2.5 million in funding for the app.

Active users are not many, less than 50,000 traffic/month.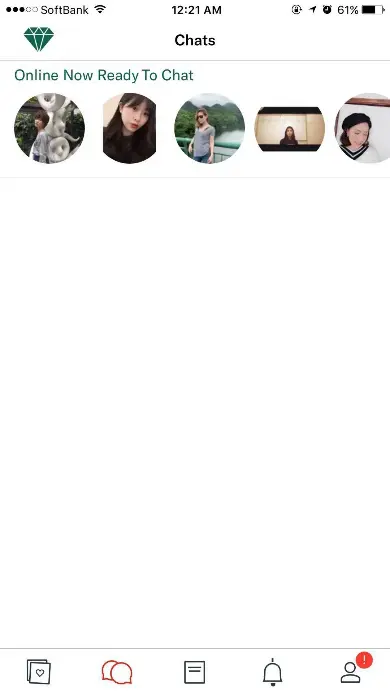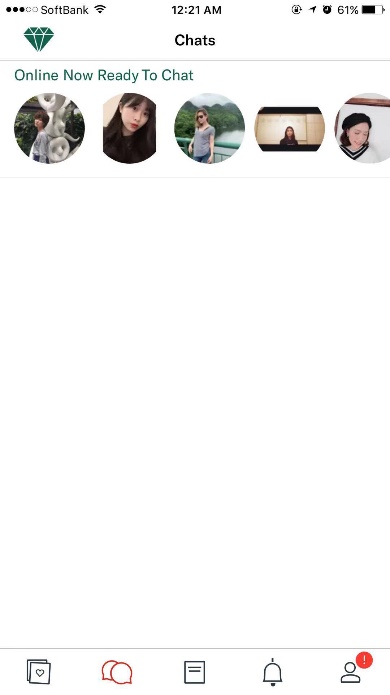 Her Review
Her has a review of 4 out of 5 on iTunes and a 2.4 out of 5 stars on Android App Store.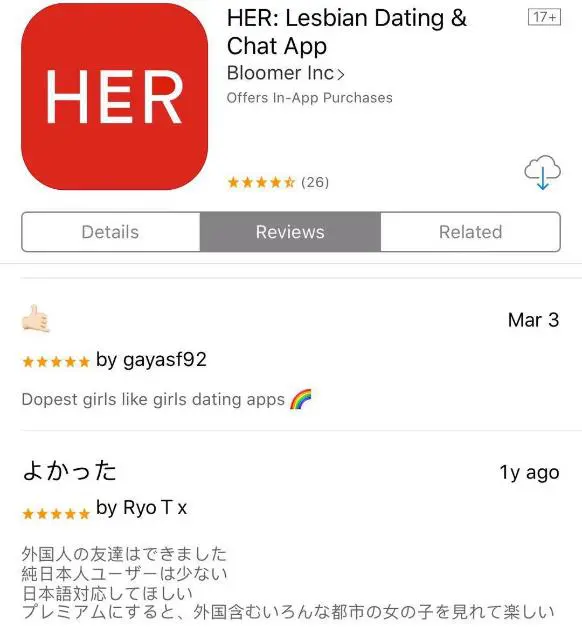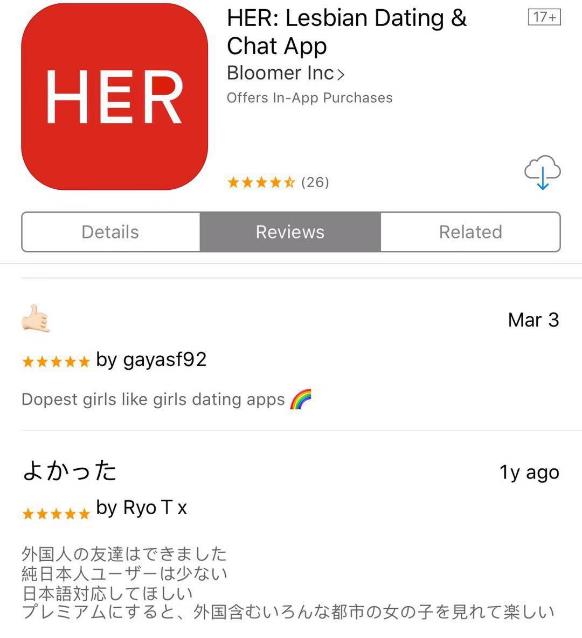 Pros:
As seen from the reviews, users have found the app to be useful in terms of finding long term relationships or meeting new female friends. Users have found the app to be useful as it is a limited and small community which helps to reduce the need to sift through the other sex. All and all, users have found the app to be extremely welcoming and open towards one another, regardless of their sexual identity or preferences.
Due to the fact that Her is a geolocation app, the nationality of users vary with location. For example, there is a larger amount of foreigners on Her in Japan in comparison to Japanese people.
Cons:




The biggest gripe that most users have with this app is with the glitchy user interface. Many users have found the basic functions of this application to be buggy after the update. For example, a reviewer has the app was unable to push notifications and some users have also mentioned the app lagging or shutting off occasionally.
Another aspect to be aware of is the advertisements being shown on the app after viewing other profiles. Besides that, the app will also try to push free users to use a premium account instead.
How to Sign Out Her
Signing out of Her is extremely simple and all you have to do is go to Settings, and press the Log Out button at the very bottom.