3 Popular Dating Sites in Japan to Get Yourself Out There
Navigating online dating is a whole new game these days, there are so many different options to choose from depending on what you are after.
Three Apps Feature
| App | Feature |
| --- | --- |
| Pairs | ・This app has the most available ratio of all the kind of apps in Japan. |
| Tapple Tanjo | ・You can date with women within 24hours as long as your pic is great and succeed to match. |
| with | ・You can get advices about the method of how to ask women out on a date from DaiGo. |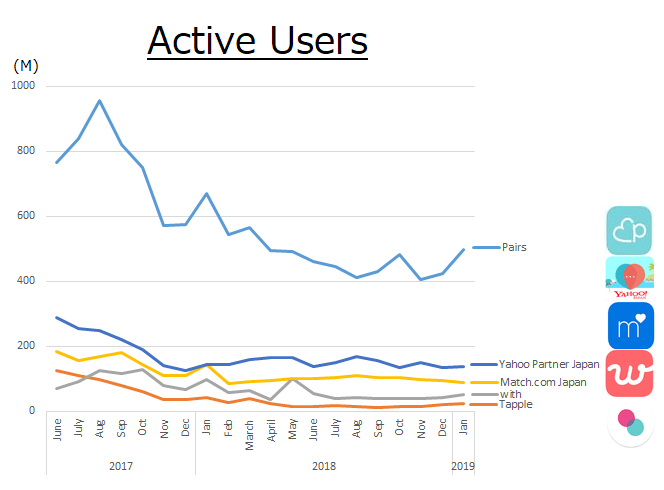 Majority of Women Member's Age
| | |
| --- | --- |
| Pairs | 25-29 |
| Tapple | 20-25 |
| with | 20-25 |
| Match.com Japan | 30-50 |
| Yahoo Partner Japan | 35-45 |
Pairs
Pairs (https://www.pairs.lv/)
Best for: Putting yourself out there/seeking long term relationships.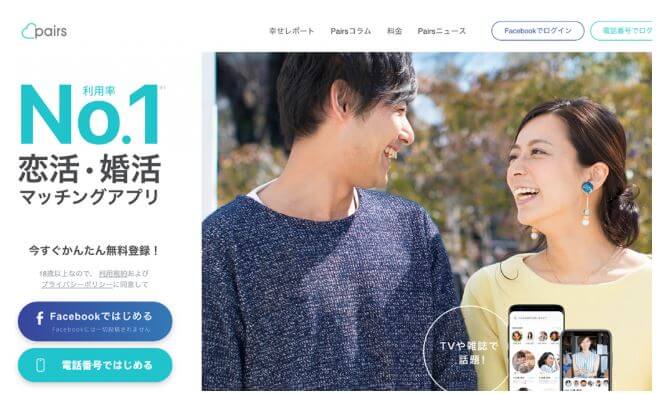 With over 500,000 active users per month, you have a bigger chance of meeting your Mr./Ms. perfect. Hey, you want more choices when it comes to choosing Mr./Ms. perfect right?

The first 24 hours gives you the best exposure because you are at the top of the list as a new user. You can browse through profiles or set a detailed search for your niche preference, if you "Like" each other, you are a match and messaging is enabled. Remember, guys will have to sign up for a paid service so if they are just checking it out, you may not get responses through messages.

It is a little bit like tinder in my opinion(no swipe right or left function though), but with more options.
Remember, men are required to sign up and monthly fee starts at JPY3,480, there are various options for men and women depending on the features you would like to unlock.


With
With (https://with.is/)
Best for: Putting yourself out there.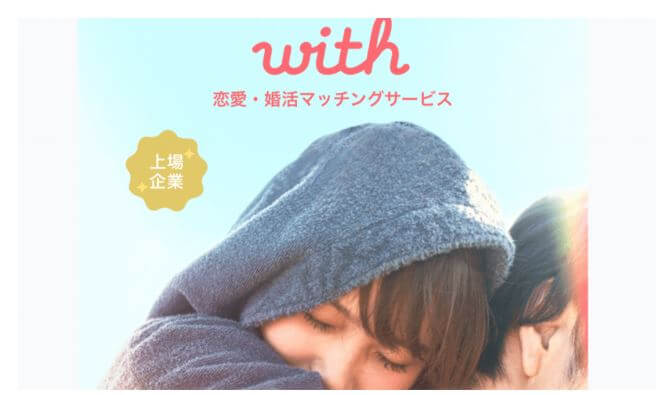 With is a dating site with about 100,000 active users, compared with other sites/apps, this site seems to have more users who are trying to get themselves out there and younger generation.

Less users who seek long term relationship, but this is the impression I got after one week of checking it out. Men pay JPY3,400 and it is free for women, the UI is similar to tinder.

If you are living in the urban area of Japan such as Osaka or Tokyo, this app/site should work fine, if you are not, you should probably choose "pairs" because of the number of active users.
Tapple
Tapple (https://tapple.me/)
Best for: Endless possibilities, because of the number of users.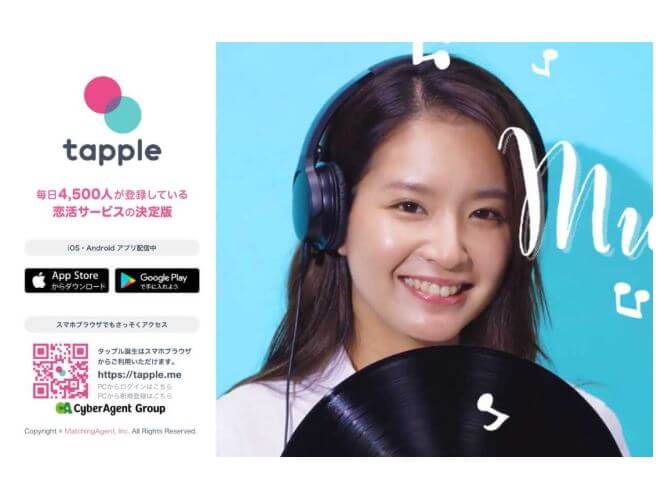 Tapple is now the biggest dating site/app in Japan with three million registered users, however they do not release the rate of active users, so this is something to keep in mind. Run by a listed IT company, they really know what they are doing and probably good at it too.

Released in 2014 and still growing, fees set at JPY3,900 for men, the biggest age group for Tapple is in the twenties. My impression was that there are more people looking for casual dates on this site compared with "pairs", if you are looking for wider options this may be the best place to start.
How Shall I choose one?
(March 2019)
App
Number of Memberships
(Year 2019)
Cost
Purpose of Female Members

Pairs
10 M
73% Japanese
21%Taiwaneese
6% Others
JPY3,480/month
(roughly USD30-)
Serious Relationship
Marriage

Tapple Tanjo
4 M
Most of Them are Japanese
JPY3,900/month
(roughly USD35-)
Casual

Serious Relationship

with
3 M
Most of Them are Japanese
JPY2,800/month
(roughly USD25-)
Serious Relationship
There are now endless choices for actively seeking singles (even for those of you with really niche preferences about dating) at the tip of your fingers, anytime and anywhere, profiles are swamped with detailed description, food preferences or requests to follow these complete strangers on social network. With so many things to consider, how are you going to find time to pick the best dating apps for your presence? How would you know what apps have the best single people lurking on them? Well, you don't really. You will have to try and try unless you follow some advice floating on the web (which there are ample of…).

We have tried and tested some of the preferred dating apps of Japan, some are free, and some are not. In Japan, usually it is free for women, and men are required to use a paid service of about 30 USD on average to be able to enable features such as direct messaging and detailed profile etc. We hope our review gives you an idea of what is out there for you.

Choosing a dating site/app depends on what you are after, are you looking for a casual date? A long-term relationship? Someone to share the future with you as your spouse? Or just trying to get back into the dating game? It can be tough out there and I hope you have some luck with these sites/ apps on the market for you to explore new opportunities.
Remember, always try and create a detailed profile about yourself, be honest, and try and choose a photo that best describes your character.
Here are three of the popular matching sites in Japan with a few tips;

So… Did you get the idea? Dating sites/apps can vary depending on what you are after and how much commitment you are ready to give (editing detailed profile etc.). It is best to start with two or three and if it doesn't match with your needs, move on to the next. Good luck!