Pairs: Japanese Dating App Review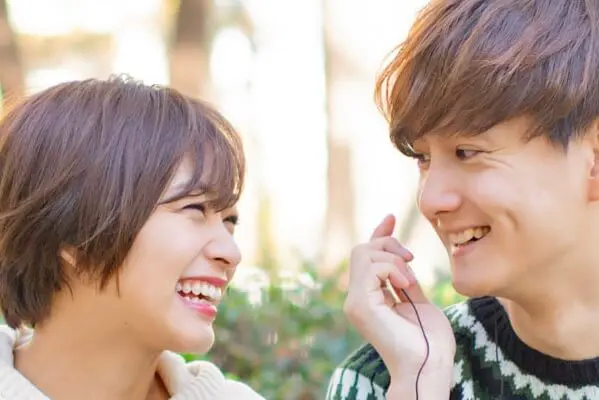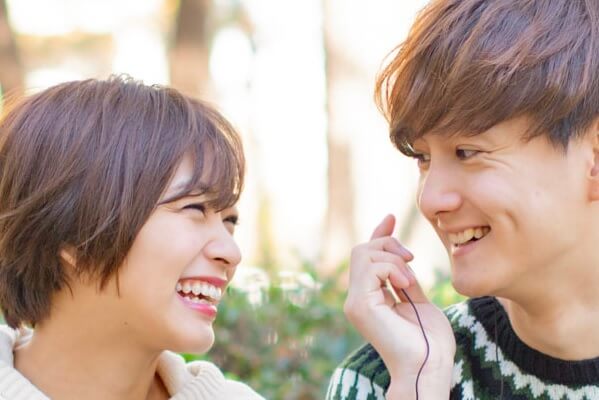 Pairs is one of the most popular Japanese dating app. The app has been numerously advertised on Facebook.
Pairs app has a lot of similarities with Tinder, which is the most famous dating app in the world. The thing is that Tinder is a little bit harder to meet local Japanese girls since Tinder is less popular than Pairs.
Many Japanese girls are looking for a partner which leading to marriage in Pairs.

I've tried Pairs for a month free trial.
Me? I'm an Asian guy in 20s. Yep, looking for a girlfriend, hehe.
Pairs Fee
Pairs offers girls to use the premium membership for free (men need to pay JPY1280(about USD10 current rate on Feb.2018) per month for annual plan). There are way more girls than other dating apps on this app. I am going to show you how to use the app and what happened at the end.
Pairs Fee
Credit Card
AppleID
GooglePlay
One Month
JPY3,480/Month
JPY4,100/Month
Three Months
JPY2,280/Month
JPY3,400/Month
Six Months
JPY1,780/Month
JPY2,300/Month
Twelve Months
JPY1,280/Month
JPY1,650/Month
※USD1=JPY110(Feb.15/2019)
Yahoo Finance
https://finance.yahoo.com/quote/USDJPY=X/
How to Use
Download the Pairs app
Pairs is both available for iPhone from the App Store or for Android from the Google Play store. You can easily find it just by typing Pairs into the search section.
Sign Up and Edit your profile!
Like Tinder app, you can sign up with your Facebook account or your phone number. Pairs won't post anything on your Facebook page. It won't show your real name to anyone so that someone just can't google your name and find you on Facebook. You can write a bit about yourself up to 1000 words. If you are not confident with your Japanese, it might be easier to use a template for your profile. For Pairs profile, you can edit your height, body type, blood type, residence, job, income…etc It's really easy to fill out since you just select the button. You do not need to fill out the profile if you don't want to.
Discover who's nearby
Unlike Tinder app, you can choose to like a girl in the search section. Pairs shows you nearby Pairs' users. To view a person, just tap their image, and then you will see a short bio, the user's general location, verification details, and more photos if available. You can always tap the filter button at the top of the 'Discover who's nearby' screen to adjust your preferences for location, the type of gender you want to see, and what age range.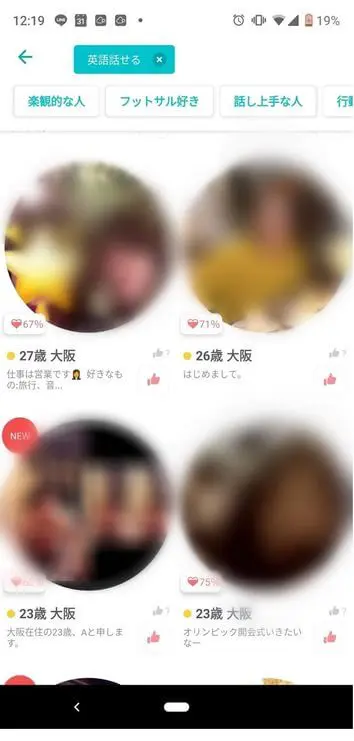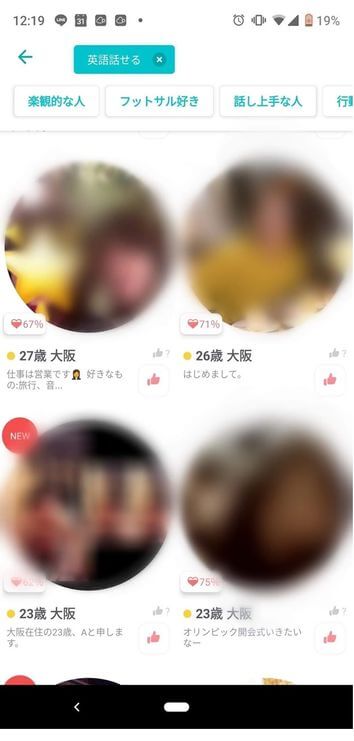 How to Search
'Community' is one of the best features in Pairs that other apps don't have.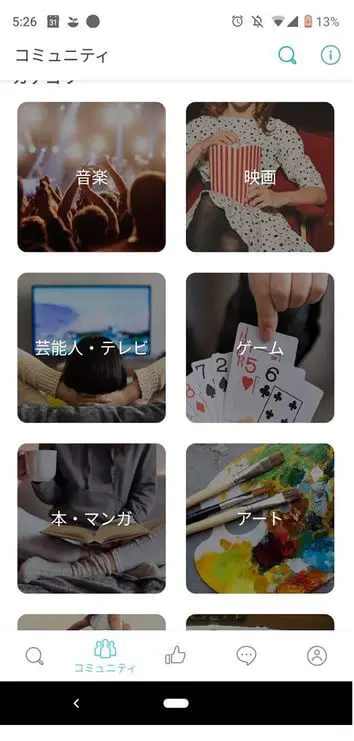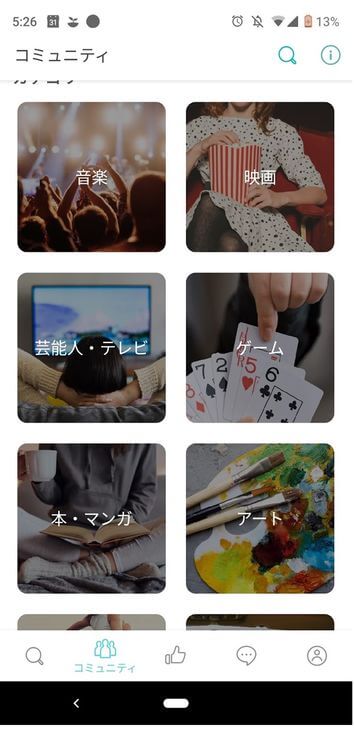 Let's say you want to meet someone who loves Disney movie. You click "Movie" community from the variety of categories, and join the "Disney Community". It automatically shows you someone who loves Disney movie and lives nearby. An interesting community I found on Pairs is called "一緒にスイーツを食べに行こう!" means "Let's go eat sweets together!" This might be helpful for you to find a partner who likes something in common.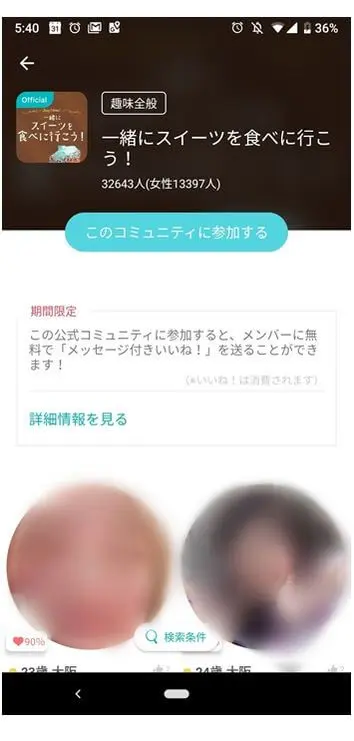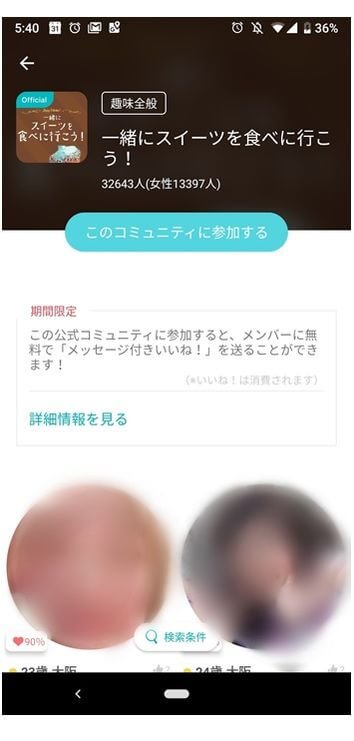 Is Pairs Safe App?
Yep, I haven't had any trouble.
No decoys and No bots
You see not all profiles are real people on other apps and some of them are malicious bots. Since a dating app like Tinder became famous with its ease of use, and it seems just as easy for bots to use, too. I had many good looking girls who messaged me turned out to be a bot. Pairs strictly check a user's ID with human eyes and watch potential decoys 24hours a day, 7days a week. You probably will see no decoys and no bots in this app. However, I read an article about Pairs in Japanese. It says some scam dating sites hire someone to register this website with a fake profile. These users tend to look really attractive, but try to text on another website. Many of them are call-girl business, pyramid scheme, or other dating websites.
Ashiato
Ashiato means "footprint" in Japanese. Ashiato shows you who viewed your profile. This also means you viewed someone's profile, the girl also check your Ashiato. However if you don't want to leave your Ashiato in someone's page, you can change the setting not to leave your ashiato. If a girl constantly views your profile, it might worth to like or message her.
I would strongly recommend to LEAVE/show Ashiato to girls.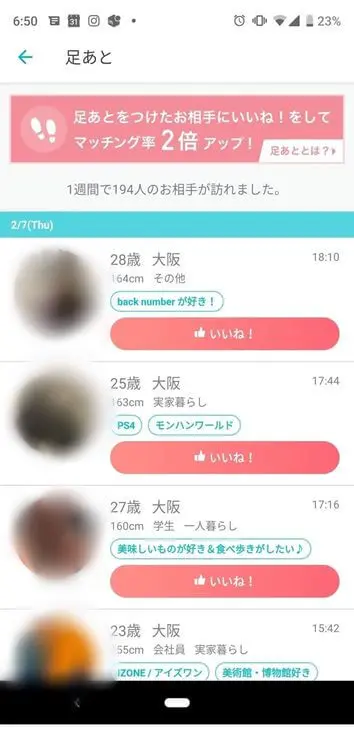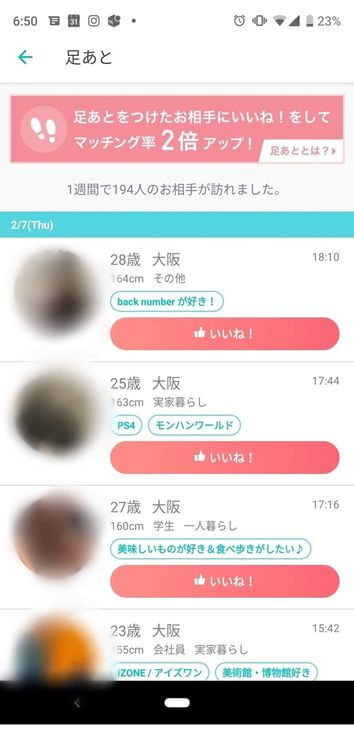 Language
Do you need to be fluent in Japanese for Pairs?
"Yes". Paias is only available in Japanese. Unfortunately, I could not find a language setting on Pairs. I have not found a girls profile written by English.
You probably need fluent-ish Japanese, as Pairs is a pure Japanese dating app. There is only way you can do is to find someone who speaks English fluently. There is a community called "英語を使う仕事です。". This means "We regularly use English for work". You can copy and paste it in the search tab and easily will be able to find the group.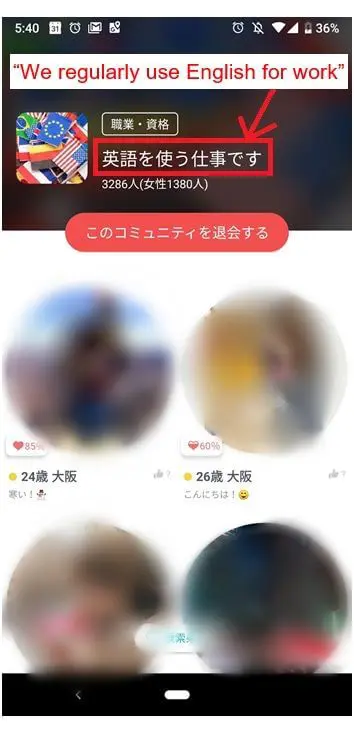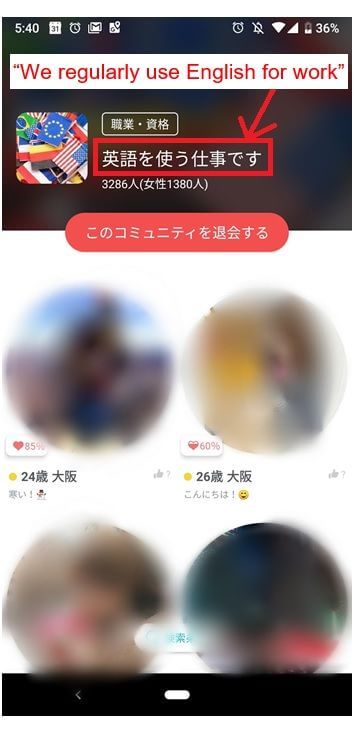 Possible to meet a girl with free membership?
No. Unfortunately, Pairs restricts free users to send only one message. It is almost impossible to ask going out with a girl by sending one message.
Pairs fee is about twice more expensive than other dating apps on average.

For 6 months plan, Tinder Gold is JPY971.5 (about USD8.83 current rate on Feb.2018) /month. However, Pairs offers JPY1780(about USD16.2) per months for 6 months plan.
Pairs only offers a male to pay for a premium plan. This also means there are more female users in this app. If you are a girl, I would totally recommend you to find a Japanese guy. It would be a lot easier and less expensive to find a potential partner rather than using other apps.
Popular Dating Apps in Japan

Pairs

with

Tapple-Tanjo

Tinder
Many Women Menbers

Active Users

Fee/Month
JPY3,480
JPY2,800
JPY3,900
FREE
Girls are Pretty?

Many Women Members are 20s age

Easy to Meet up?
I've started using Pairs as a free user, but not a lot of matches with girls on Pairs if you are a free membership.
My friends tell me I am decent looking, so don't judge me.

In Pairs, you can send "like" to girls up to 3-5 likes for a day. The maximum is 30 likes for a free membership user. I got a match with only one girl. Unfortunately, I could not even open the message since I am a free user.
See, that's happened. Many girls complain that "Even if I had matching with the guy I like, I can't send message if he is a free member."
I gotta start be paying on Pairs!