Tinder Customer Service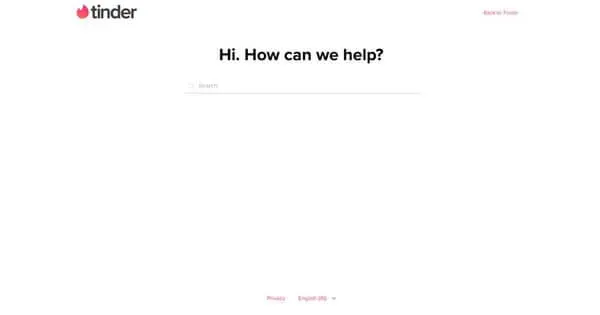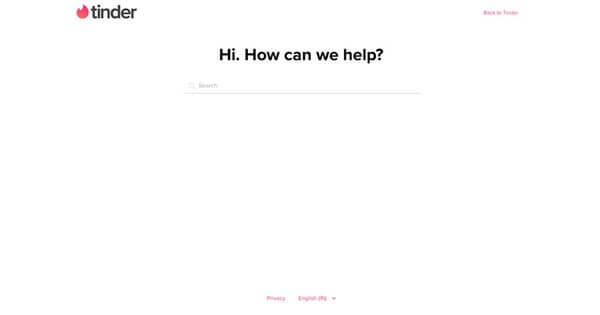 https://www.help.tinder.com/
Tinder is one of the well known online dating services. It has been running its service for more than 9 years. Now, the service is available in different languages and countries all over the world.
Initially Tinder had a strong connection to Facebook, however, recent social trends shifted towards different social media sites such as Instagram and TikTok, Tinder is making their move towards those social media services and running campaigns on them.
How to reach Tinder customer service representative without an account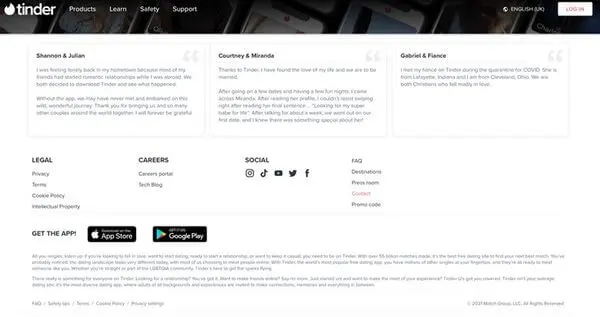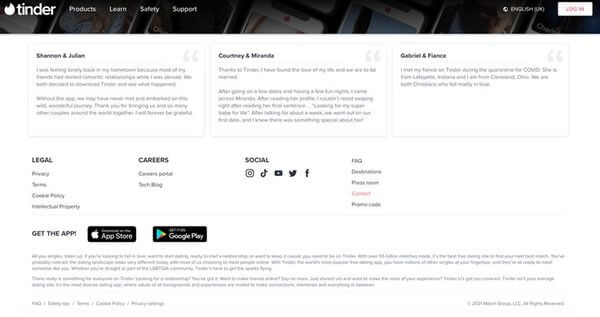 Their customer service can be reached from the bottom of their webpage.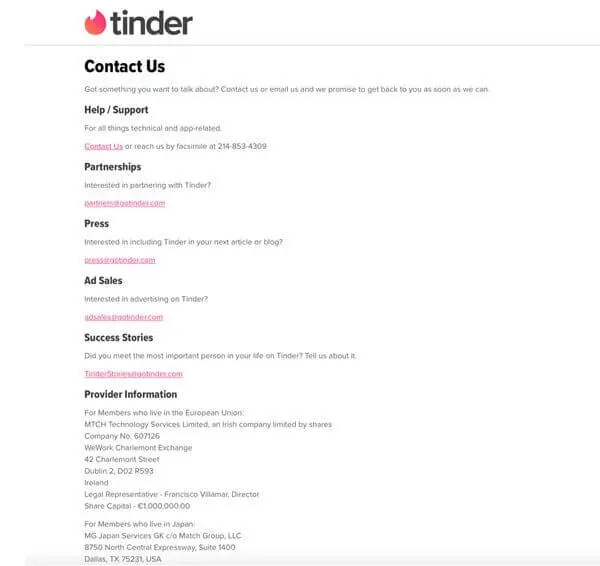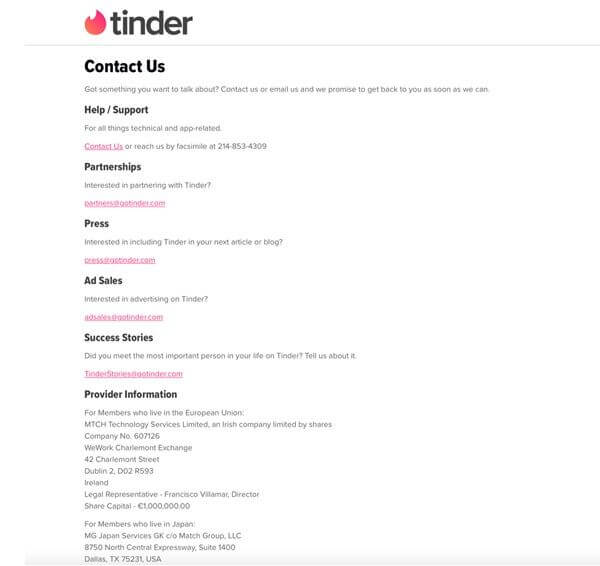 All necessary contacts are on this page. They even have a fax number!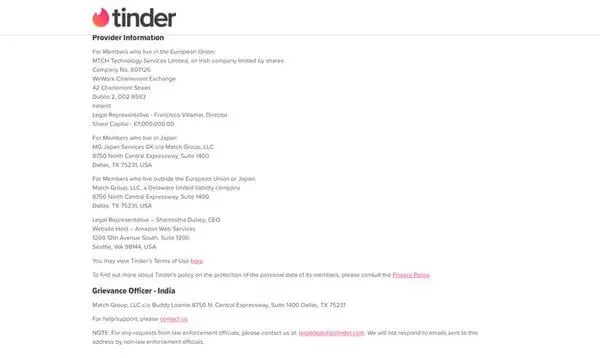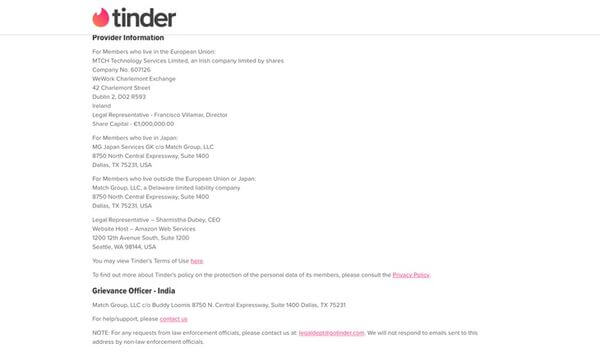 There are different countries' contact points on this page.
However, it is very hard to get hold of their direct contact from this page. All enquiries would get redirected to the main question page.
How to reach Tinder customer service representative with an account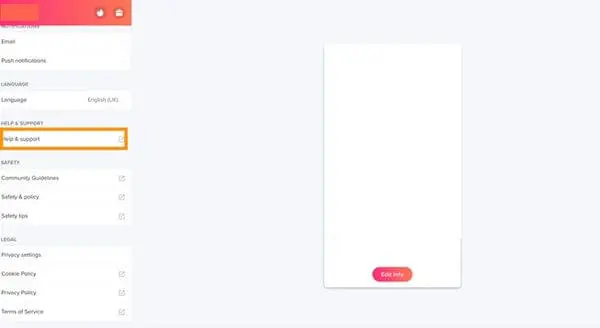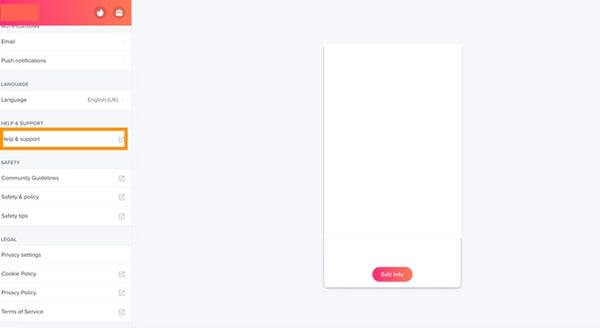 From the profile page, on the left-hand side menu bar, users can find Help & Support.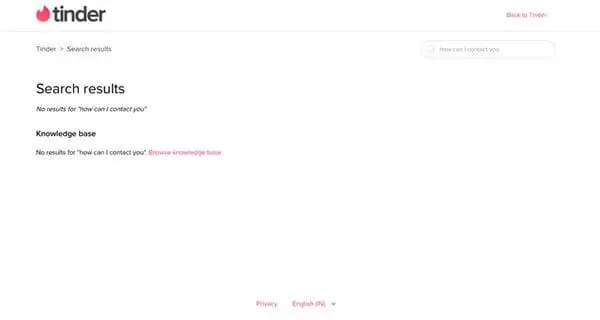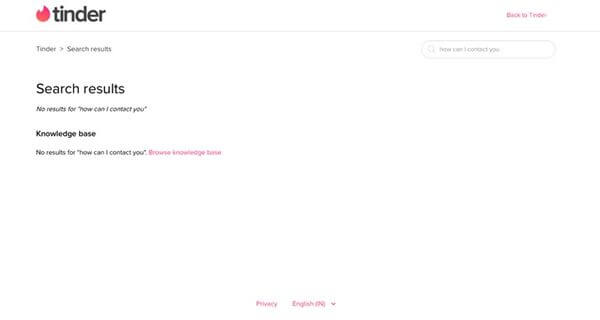 Then, this same page would pop up.
From this, users would have difficulties finding answers because it was not possible to find an answer to a very simple question "how can I contact you".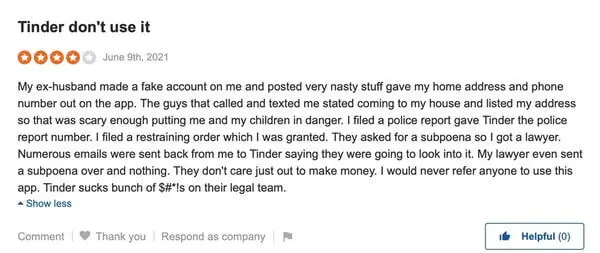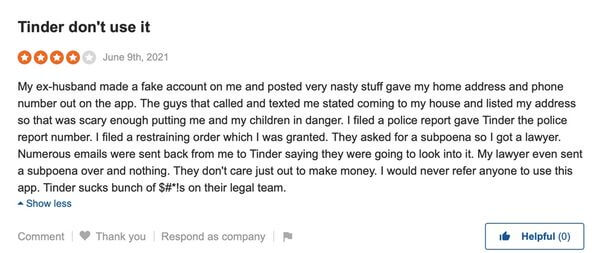 sitejabber
This is a worrying post saying that their legal customer support team was not helpful.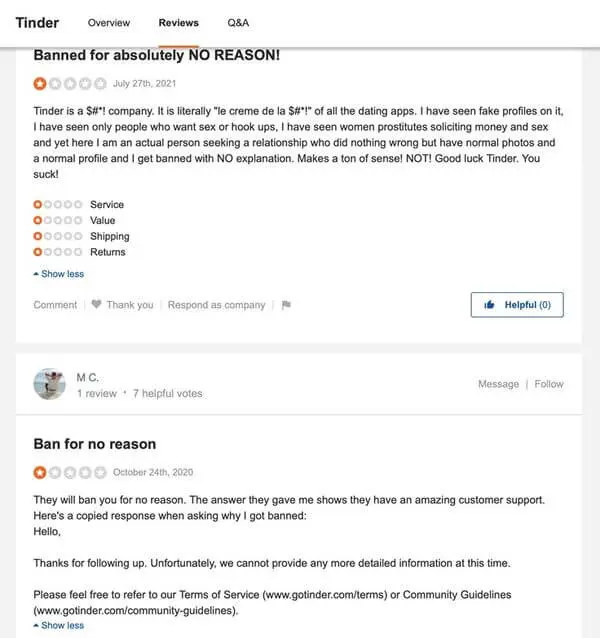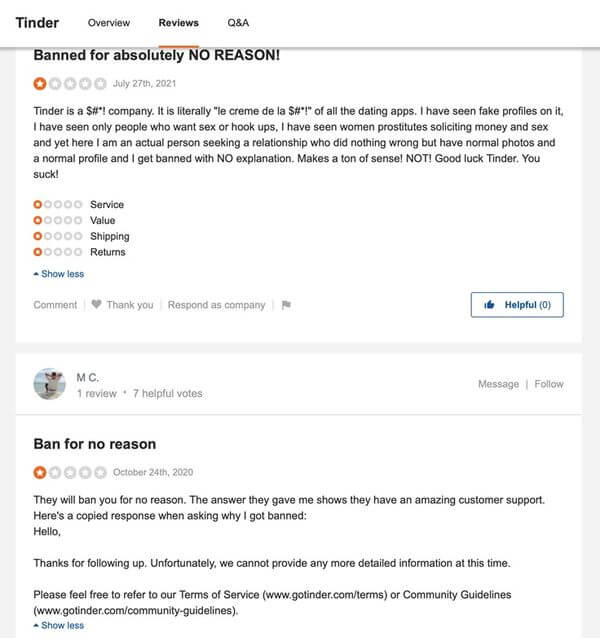 There are numerous review posts stating that their accounts have been banned for no reason. However, the customer service representative did not give any valid reasons.
Online Presence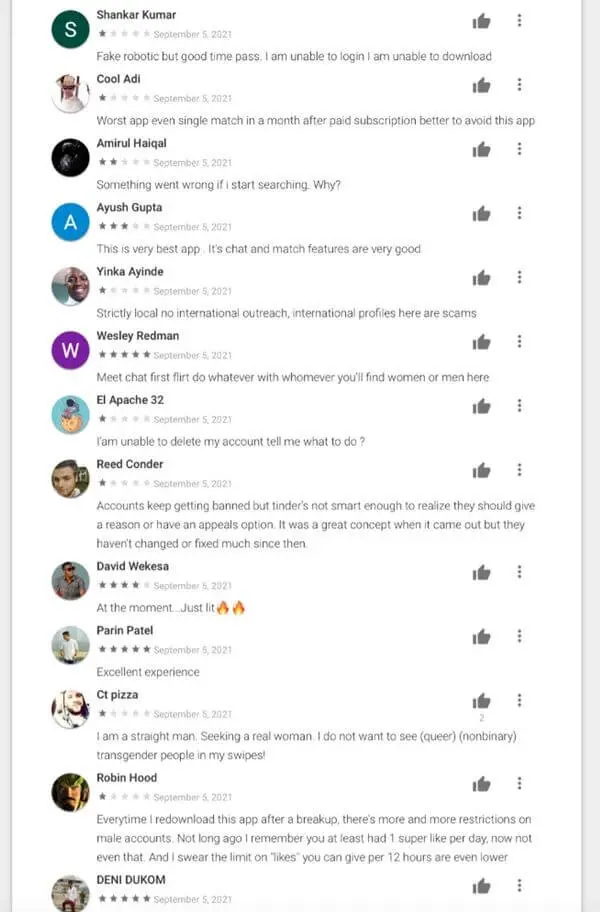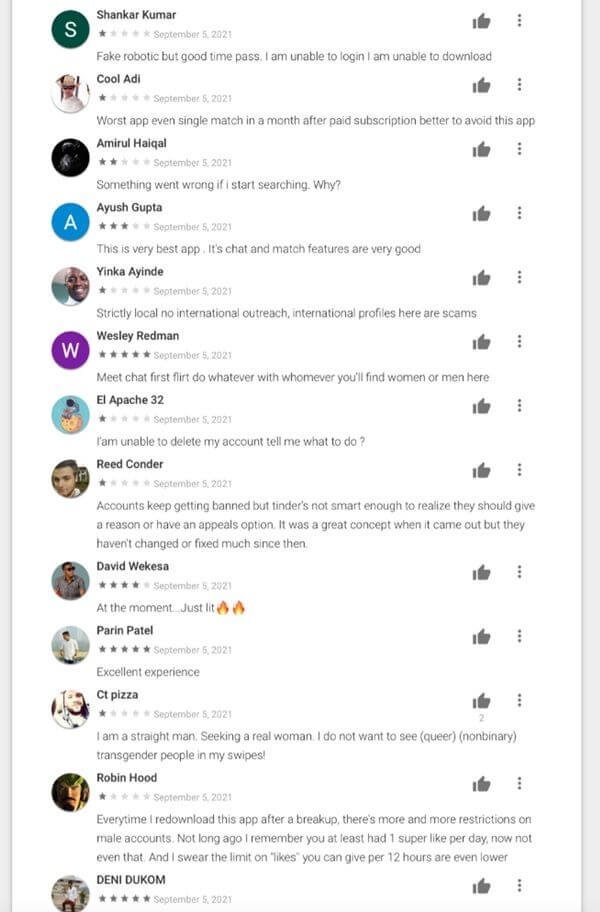 On Google Play, Tinder customer service representative does not have any presence which means that they do not comment on any of their reviews.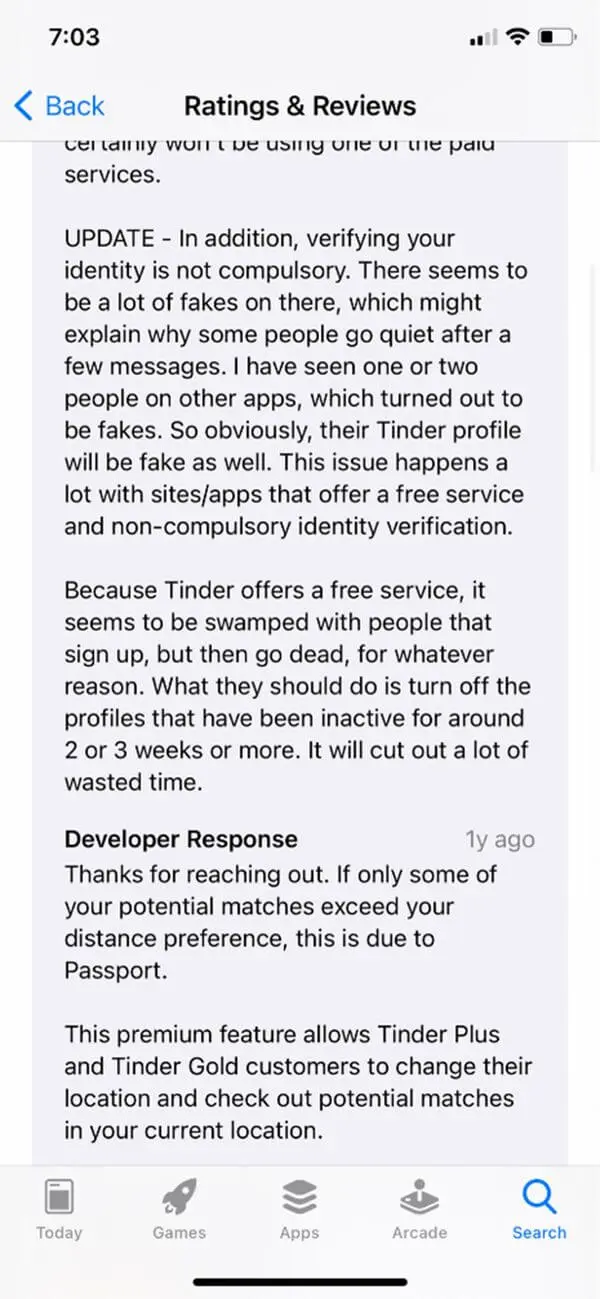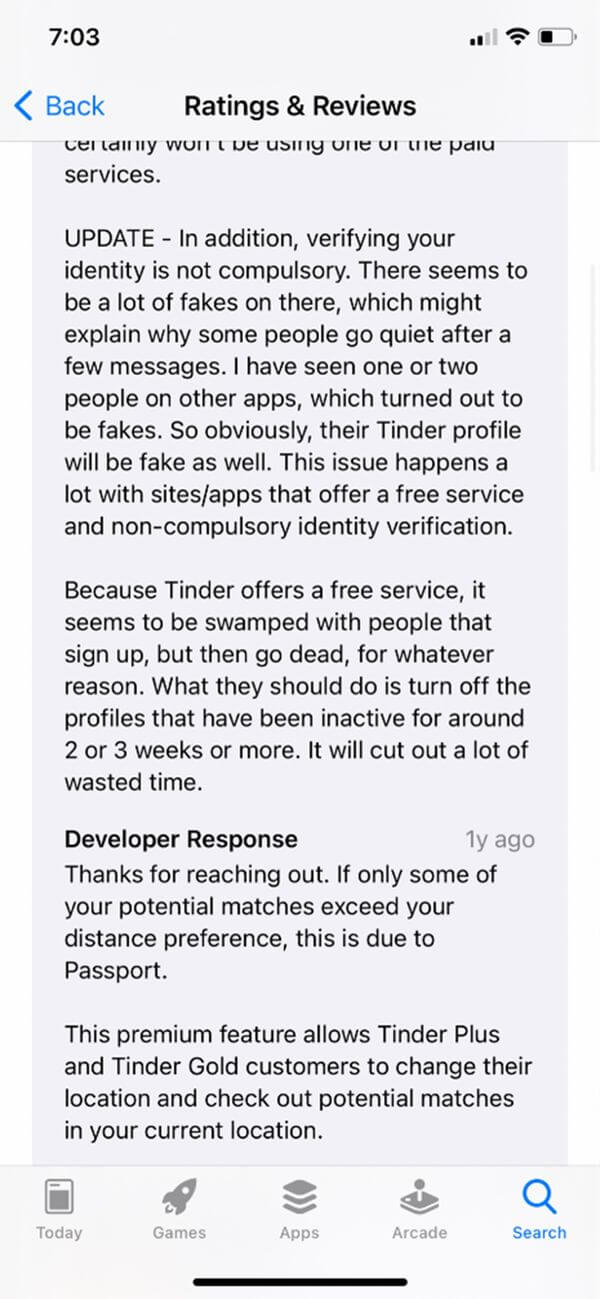 On the App Store, they used to comment back; however, there are only very few of them.
Most of those complaints were about their accounts being banned for no reason.
Tinder customer service representative has no presence on other site review sites such as trustpilot.com and sitejabber.
The best and fastest way to contact Tinder customer service representative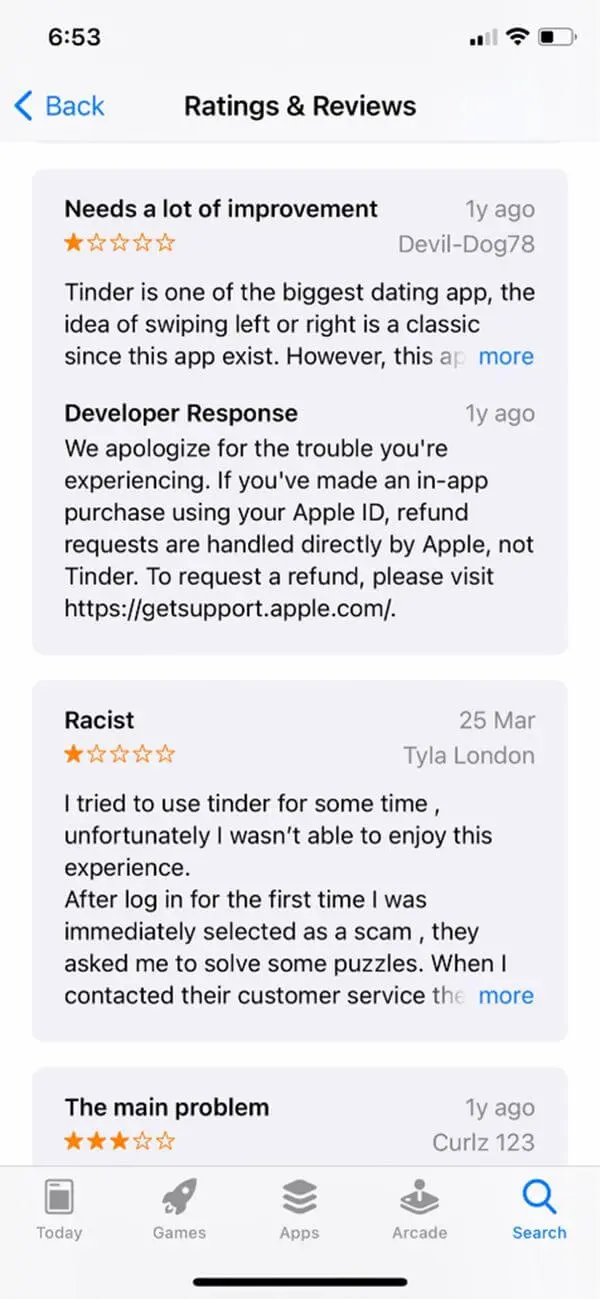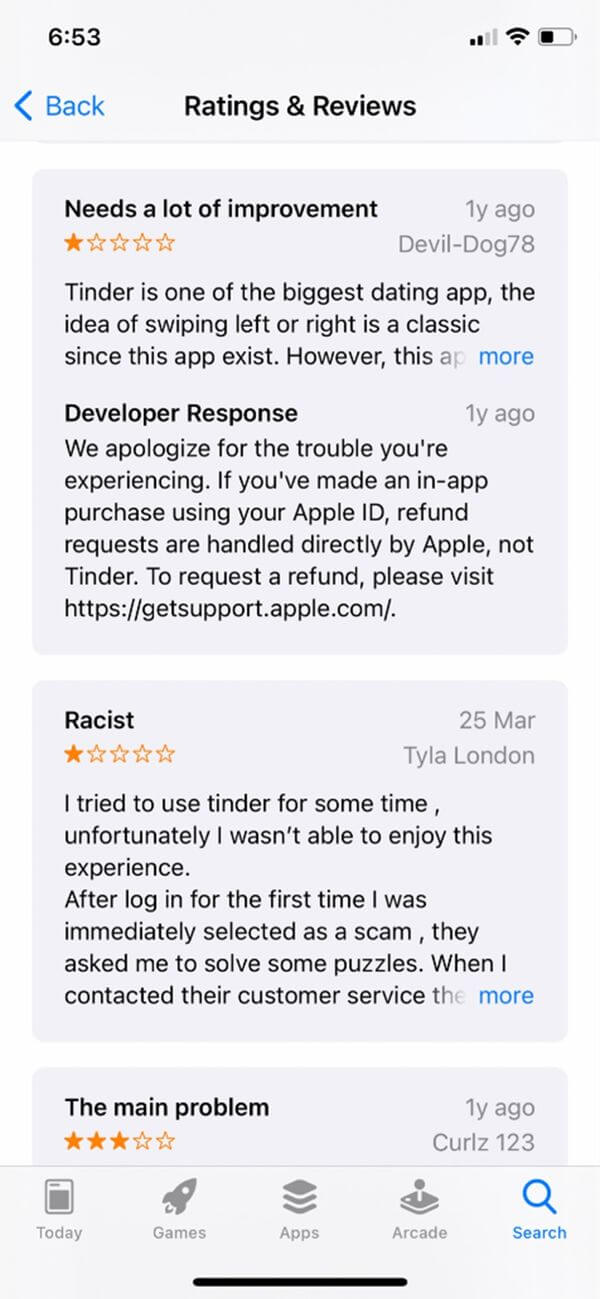 https://twitter.com/tindersupport
This is the best way to get in touch with Tinder customer service representative. This account is active. People are able to read others' complaints as well.
Tinder Safety Tip: If a match asks you to send money, gift cards or any donations to them say NO. Instead of sending cash, report them to us. Gotta keep yourself and your money safe! pic.twitter.com/6QOtM8KaSN

— Tinder Support (@TinderSupport) October 3, 2019
Tinder customer support verdict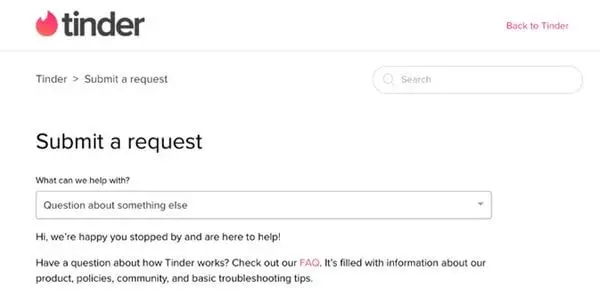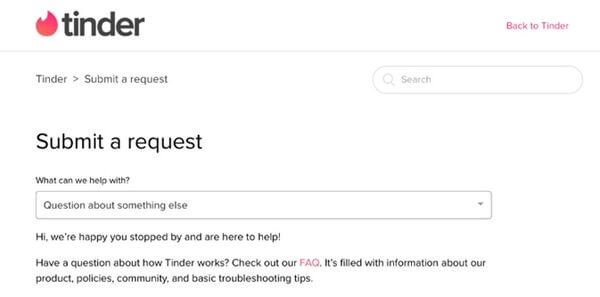 Tinder customer support is very difficult to get hold of. There is no official email address.
From their Help page, users are more likely to get redirected to the FAQ page, unless your enquiries are more specific about logging in, account or/and payment issues.Then you are able to submit forms.