Sugarbook Review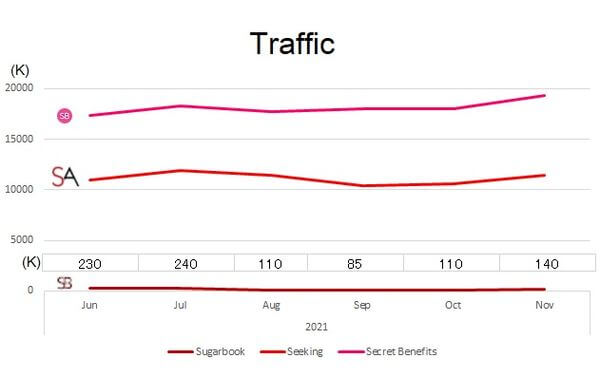 Sugarbook was developed by a Malaysian entrepreneur Darren Chan in 2016 and launched in 2017. It became popular amongst university students in the country.
Moreover, after the Covid-19 world pandemic, young females who lost their jobs turned to Sugarbook to earn money.
In early 2021, the Malaysian government started to look into Sugarbook and the concept of sugar dating. Malaysia is a Muslim country, due to that reason, sugar dating was ruled out to be illegal. Sugarbook was officially banned on 16th of February 2021 in Malaysia.
Furthermore, the creator Darren Chan was arrested on 17th of February 2021.
However, this whole scandal worked positively for Sugarbook, their signing up rate went up during this time.
Now, Sugarbook moved their head office to Singapore and is operating outside of Malaysia; moreover, they are expanding their service to different parts of the world such as Hong Kong and Japan.
All charges against Darren Chan were dropped.
Sugarbook User Variety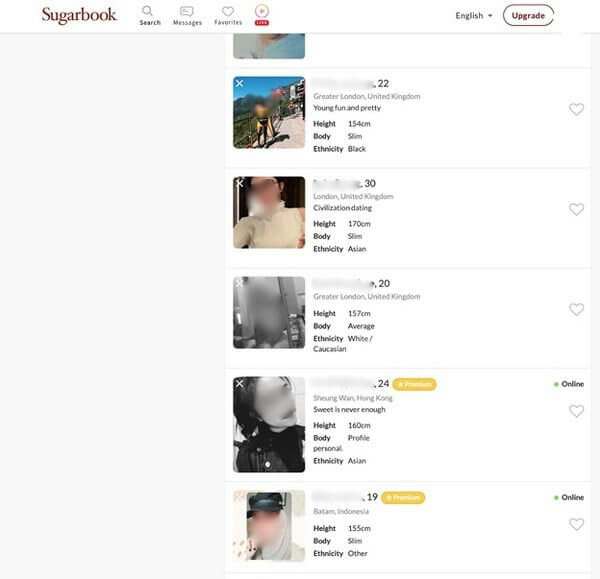 https://sugarbook.com/
Being an Asian born sugar dating service, there are a lot of Far Eastern female members.
Without setting a lot of filter options, the algorithm would suggest members from all over the world.
Being an attractive man who is seeking cougars, those suggestions are not so believable, they are very young.
Premium Service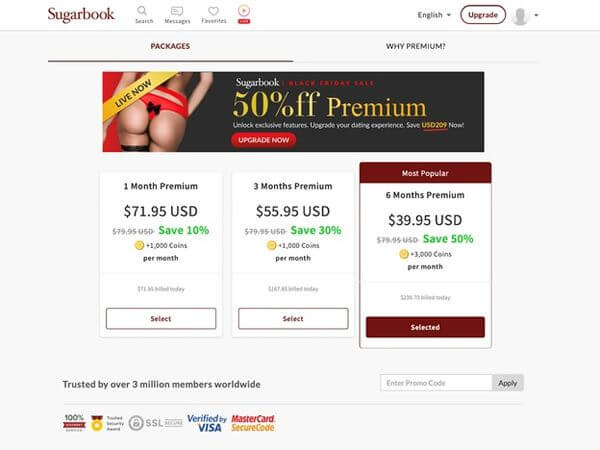 They are offering a 50% reduction on the 6 months contract.

People need to read this small writing at the bottom of the page and think carefully about this payment.
Is it safe to pay 6 months in advance? Not knowing the reality of this service? $240 is a lot of money for a dating service. They do not offer refunds!!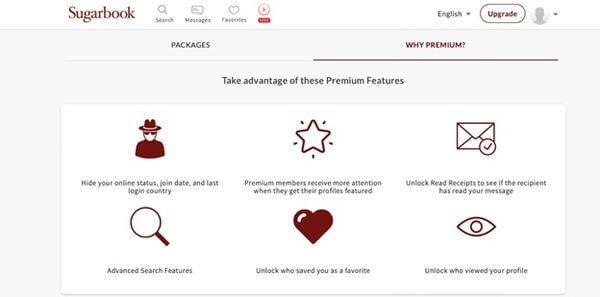 However, without paying for this service, users can only browse others and read the 1st message!
It is vital to have this membership in order to get actual dating experience.
How to join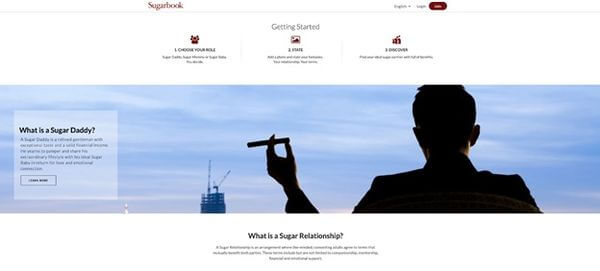 Currently, Sugarbook can be accessed via VPN from Malaysia. Sugarbook has international users but it is popular in the USA, Canada and most recently in Thailand. They support three languages: English, Chinese and Thai.

First people need to choose their own gender.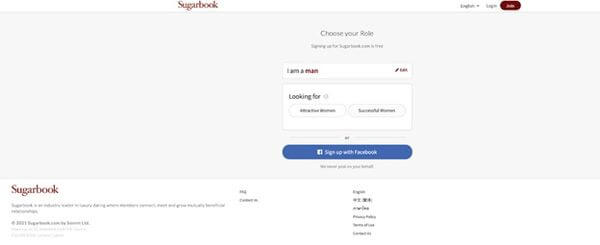 There is a section to choose whether you are looking for sugar babies or cougars.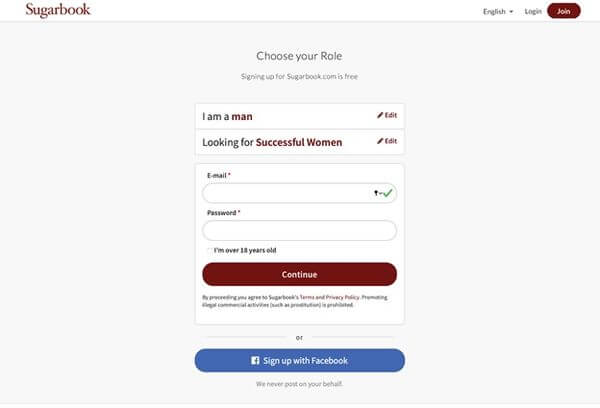 Thus, Sugarbook is for both sugar dating and cougar dating; however, in their social media, cougar dating is not promoted at all.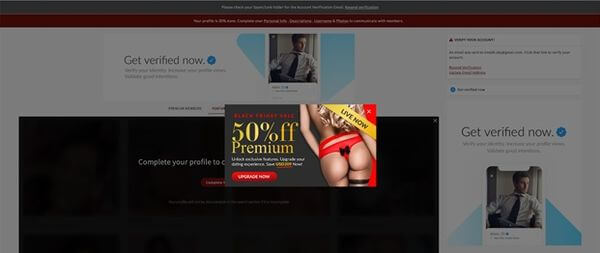 This pop-up just keeps popping up, every time.
It is very annoying.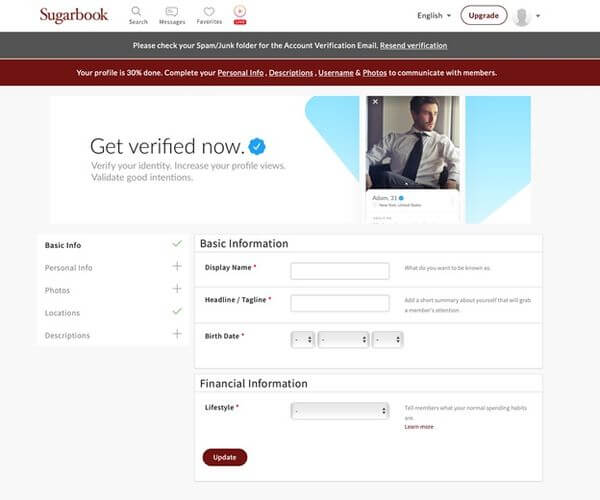 Now is the time to fill in the main information including usual's: nick name, DOB and more.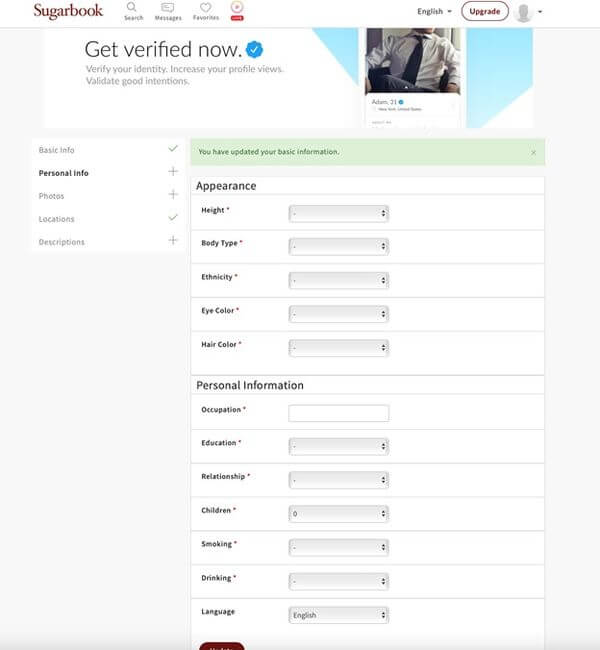 Also, more information to fill in such as appearance and personal information like smoking and drinking preferences.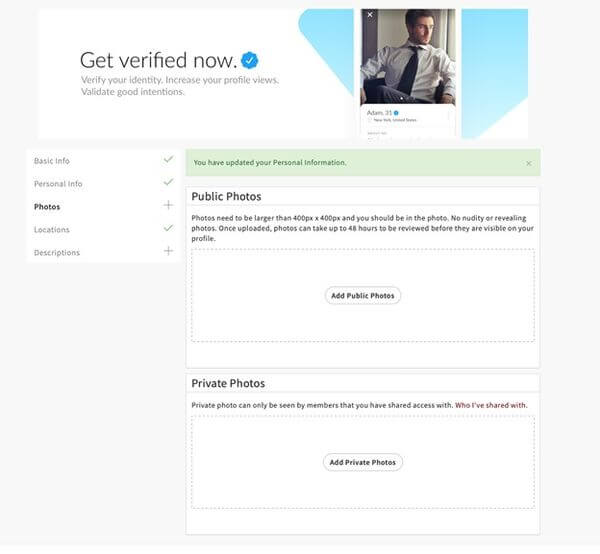 Now, it is time to upload and add a photo.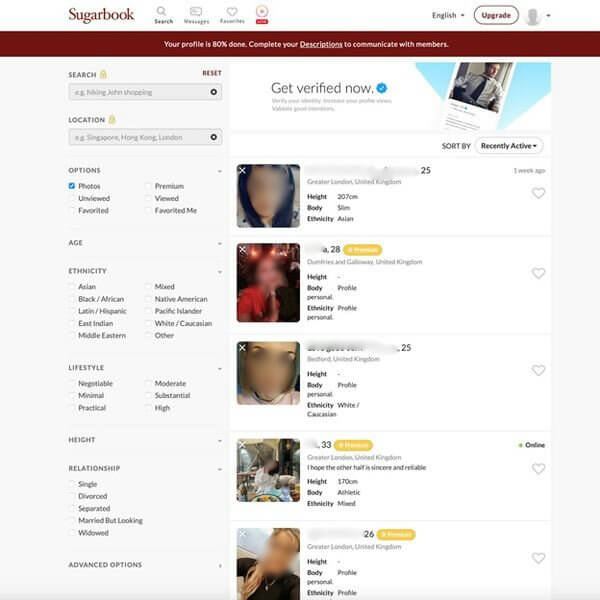 This is the main page of Sugarbook. There is a filter section on the left. There are not a lot of activities; there is only one person online on the first page.
The profile picture would take a few minutes to be verified.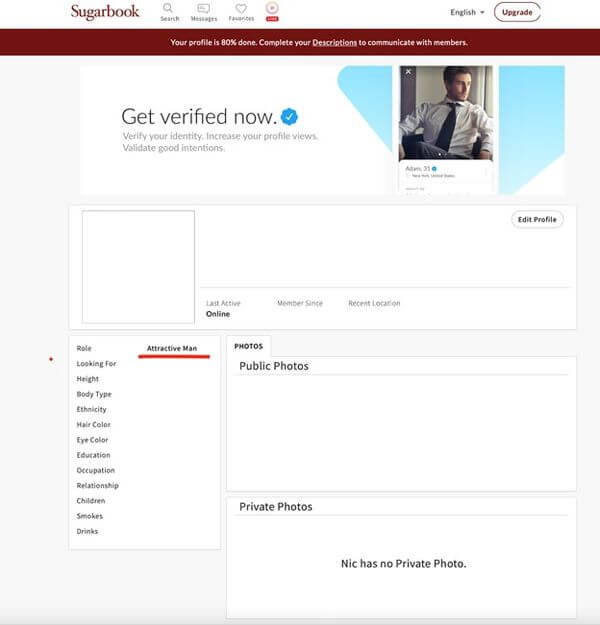 If a user registered as a sugar boy, he would get a role as Attractive Man.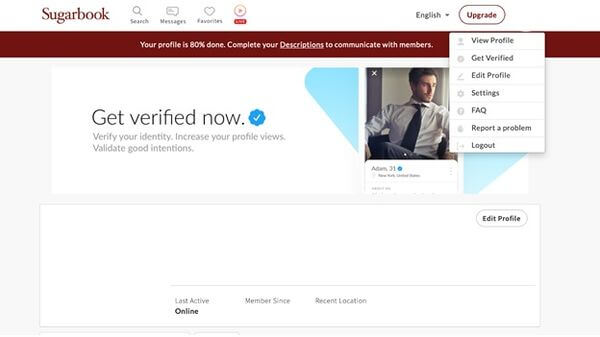 From the top right corner, users can access the usual menu: Settings, FAQ and logging out sign.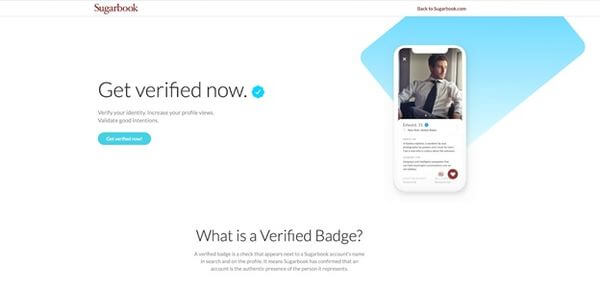 Users can also verify their photos and get the iconic blue tick next to their profiles.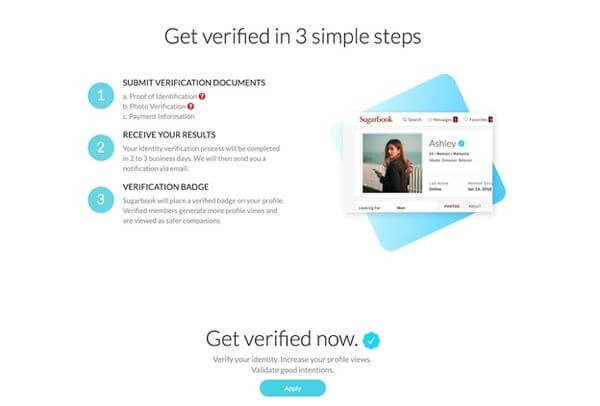 People can do this by submitting various IDs and information. However, there are not a lot of profiles with this blue tick.
How to use Sugarbook
From their current promotion, the best way to get more attention on Sugarbook would be by doing or participating on their live stream.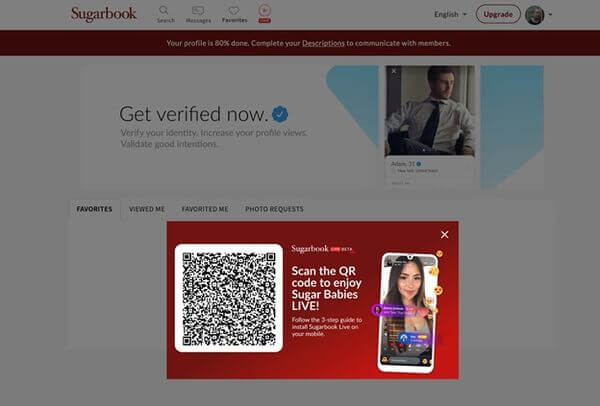 There are not a lot of activities happening on this web site. People are not online and some suggestions would come from very far away.
How to delete Sugarbook account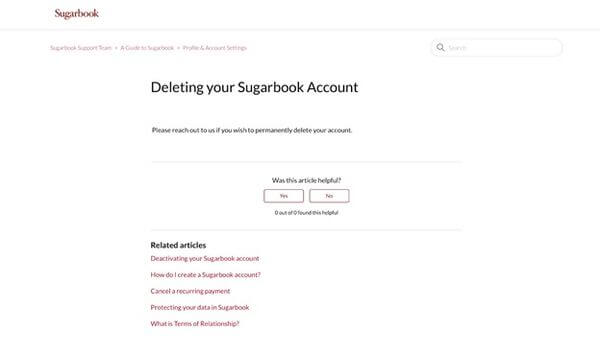 People can not delete their accounts from the website or app. Thus, people need to get in touch directly with the customer service representative.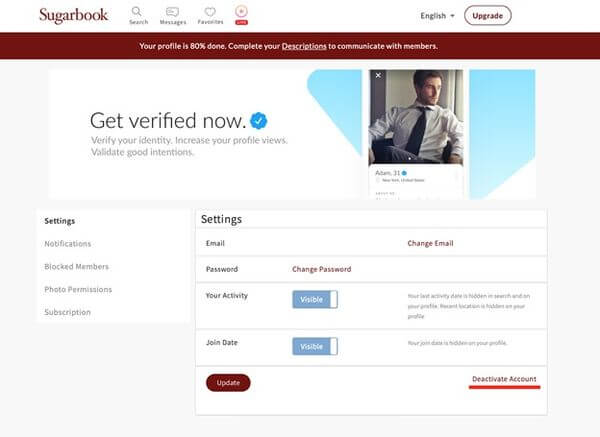 But beforehand, people need to deactivate accounts. Users can do so from the top right hand profile icon.
Then go to Settings, the sign is at the bottom.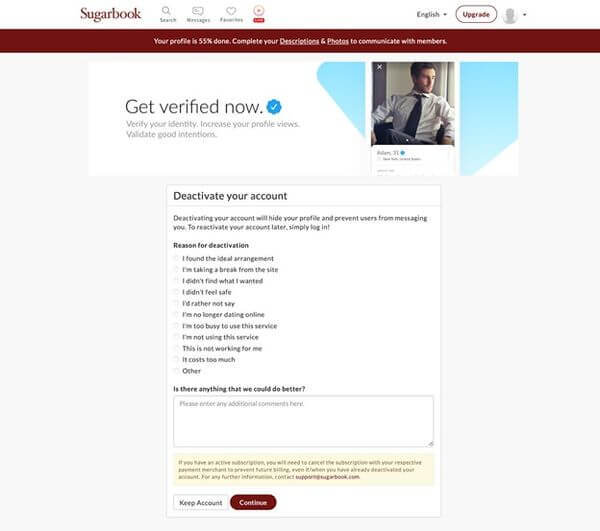 One more last thing would be to select the reason. And that is it.
Then users need to send an email to [email protected] requesting the deletion.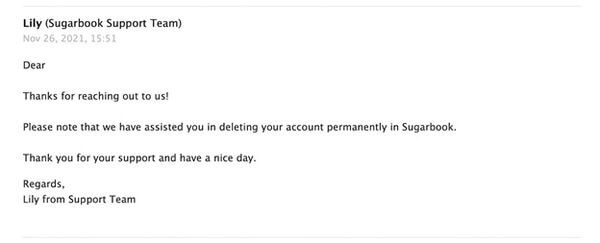 Afterwards, a user should get a reply like the above to confirm the deletion.
People must remember that this process does not mean to cancel the membership.
Make sure that primum members cancel their payments way before the deactivation. It is very important that they need to follow up the compilation. It is safer to double check statements for the next few months.
App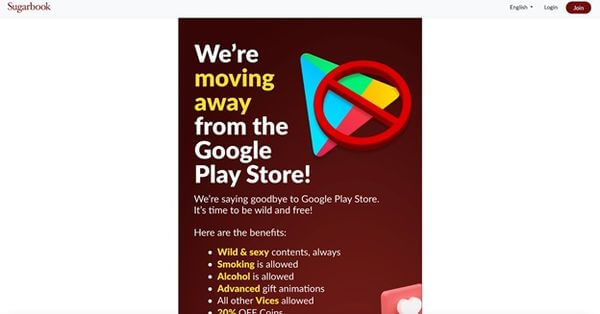 https://sugarbook.com/apkdownload
Sugarbook app used to be able to download from Google app store; however, it moved from the service.
The reasons on their website are a bit worrying. The service is now able to offer more adult visual contents.
Now, their original android app is available to download from their website.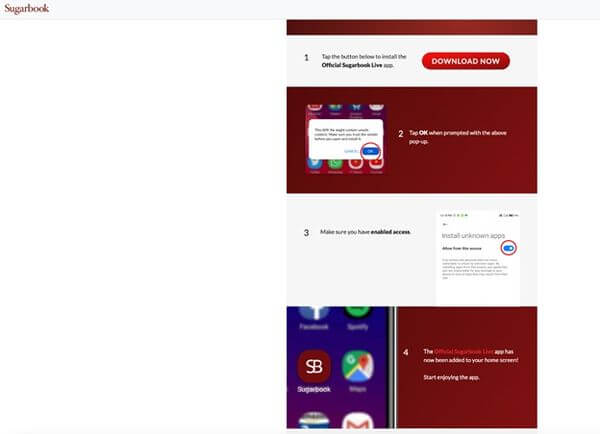 https://m.sugarbook.com
This is their original iPhone app. People can download this from this web address NOT from the apple app store.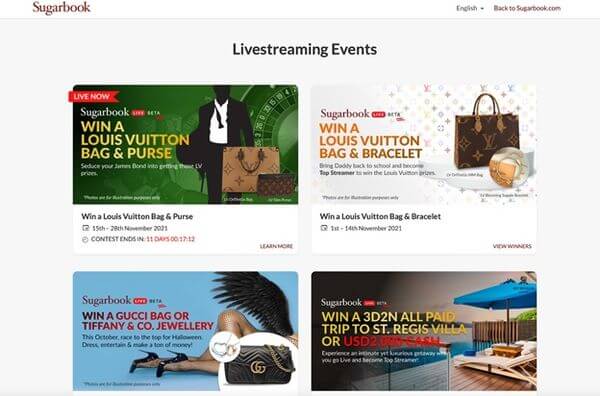 The app is connected to these live streaming events.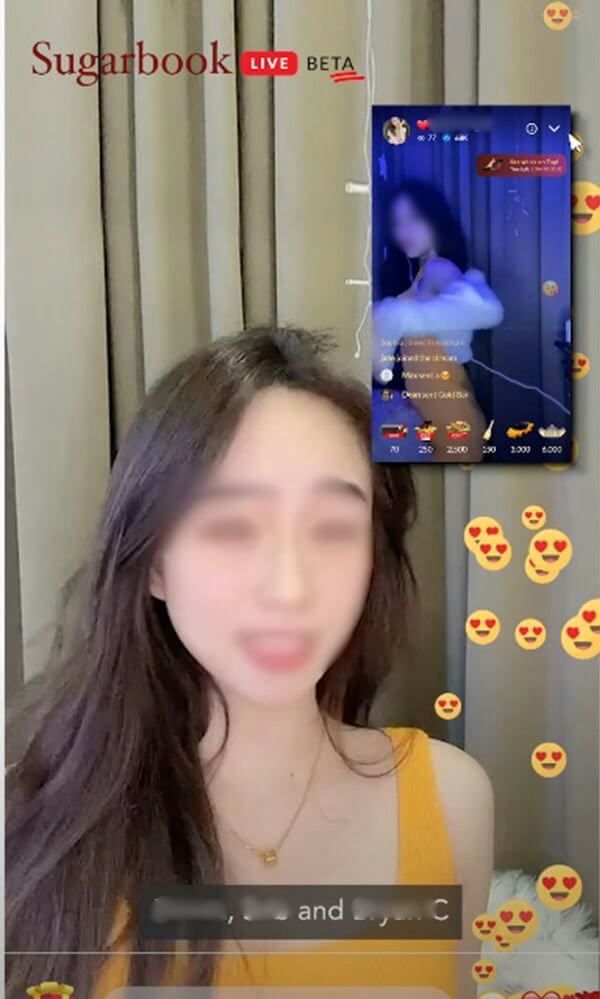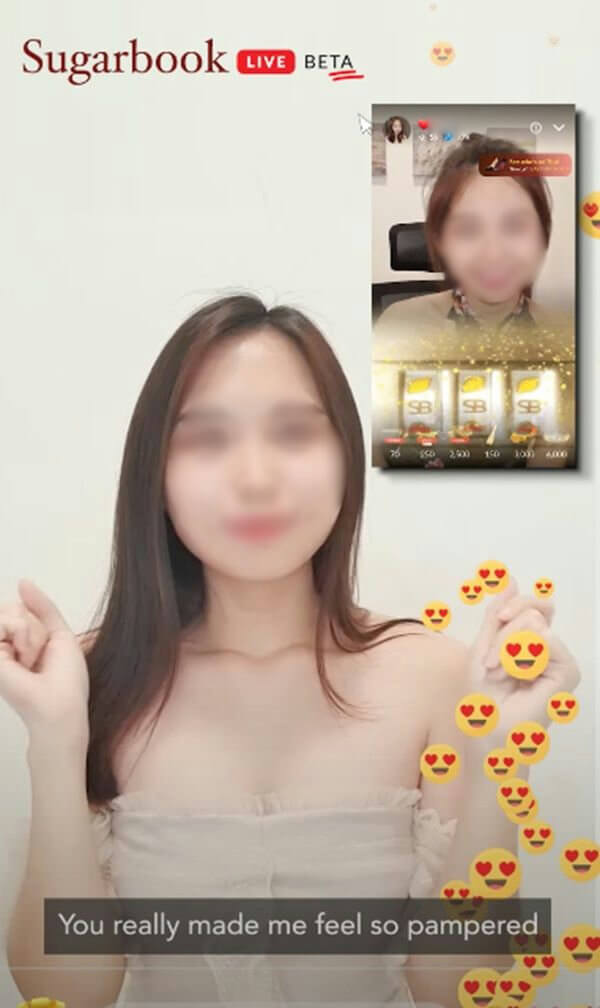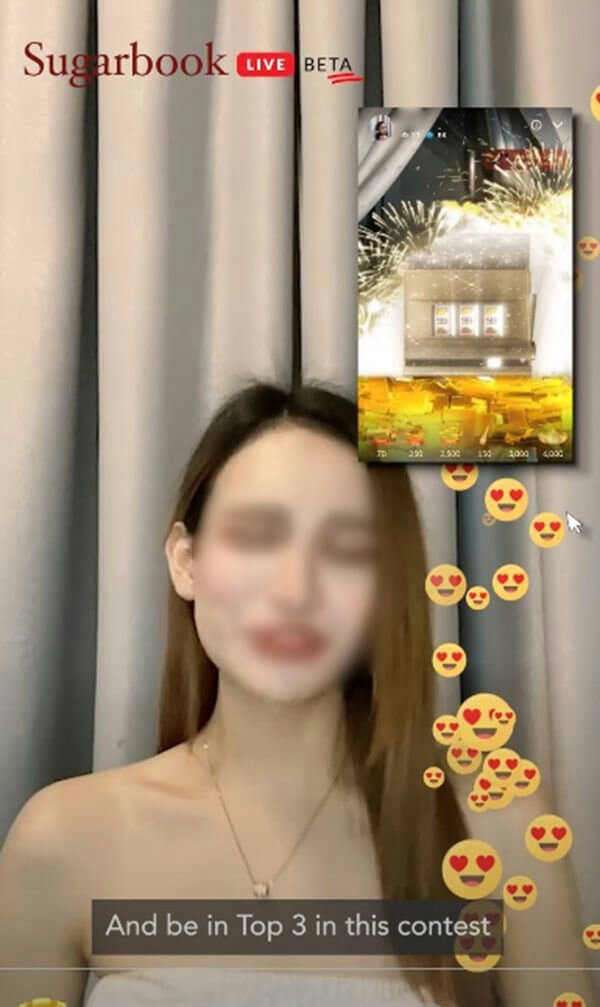 Sugarbook newly started a live streaming service in August 2021. People need the above apps to join in.
Basically, some sugar babies talk or move (or mild dancing) and sugar daddies give them virtual gifts.
Sometimes, there are competitions to win some expensive high-brand products.
Without their app, people are not able to have access to their live streaming service.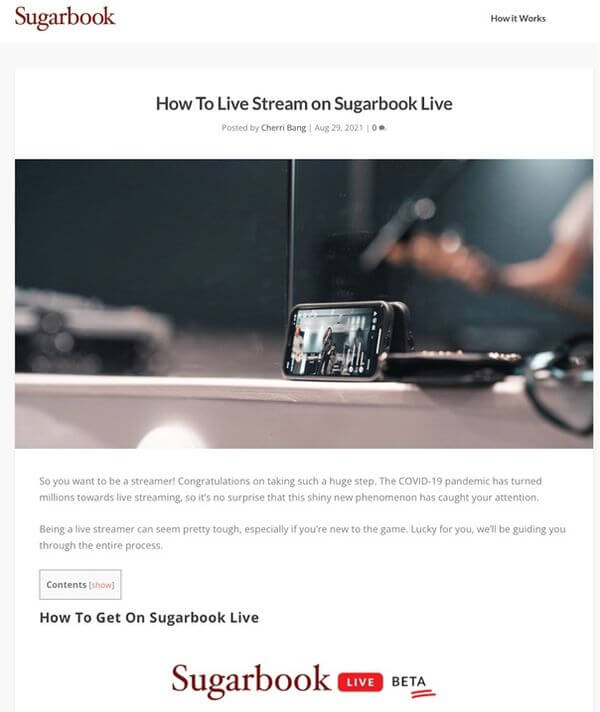 More information regarding their live streams can be found on this page;
Sugarbook Blog
Social Media
Surprisingly, Sugarbook does not have a strong presence on the social media world. Their facebook account is not accessible.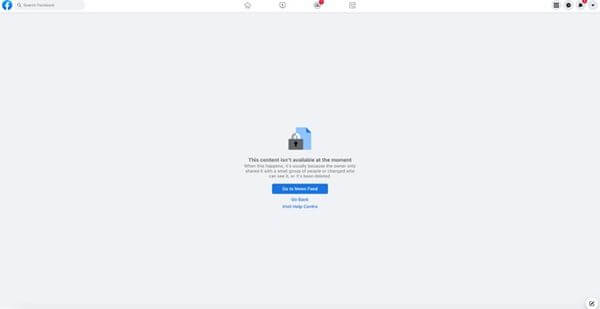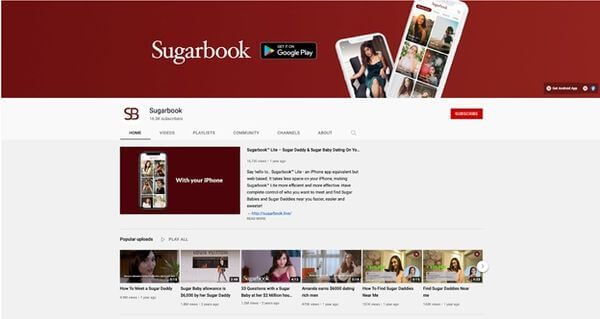 This is the official YouTube channel. They do not have a lot of content however, they have been uploading videos to promote their newly launched live steam service.
Again, the Google app store log is misleading because the app is already gone from the listing.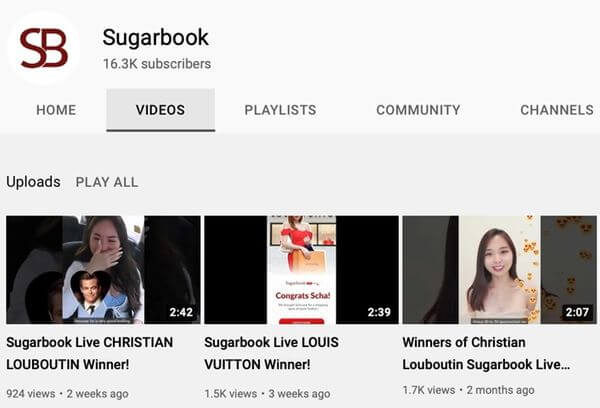 The latest upload is about live streamers who were awarded with expensive high brand items by winning contests.
Their twitter has not been updated since June 2021.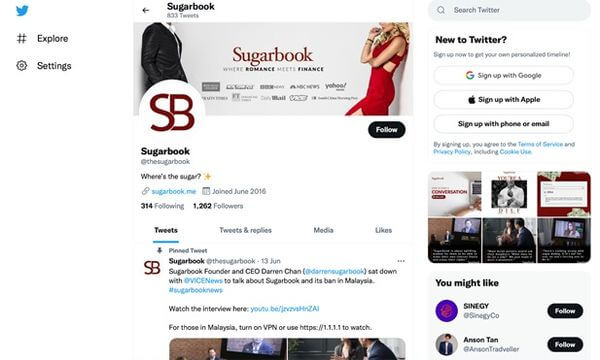 https://twitter.com/thesugarbook
However, the creator Darren Chan has Twitter and Instagram accounts and he is promoting the service actively.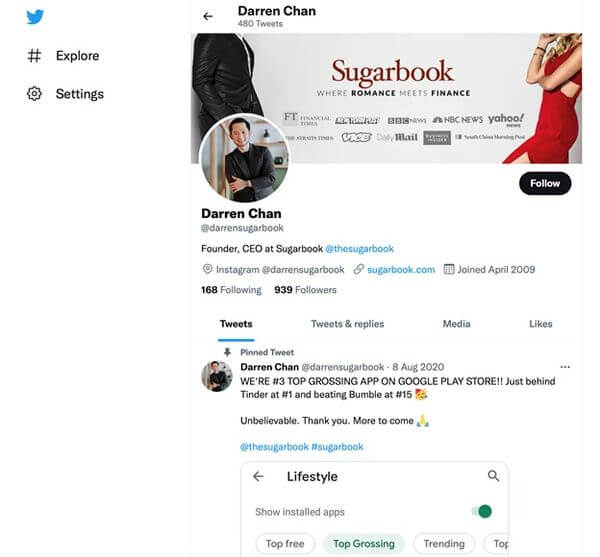 https://twitter.com/darrensugarbook
Although he does not have many followers as a high profile individual, he is tweeting regularly.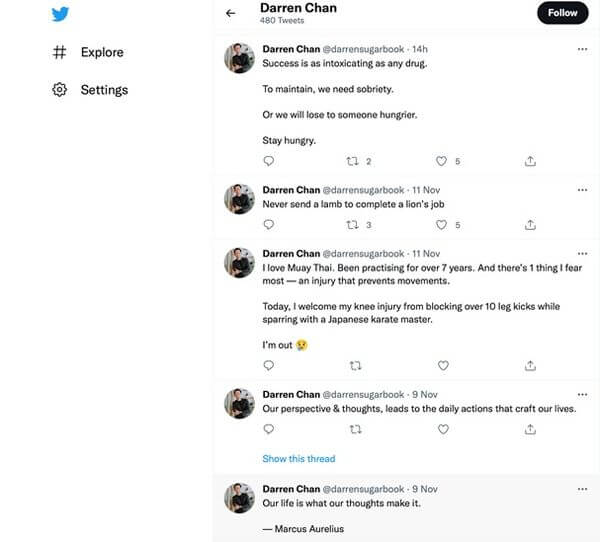 This account does not have the official blue tick, thus this can be updated by someone else rather than Darren Chan.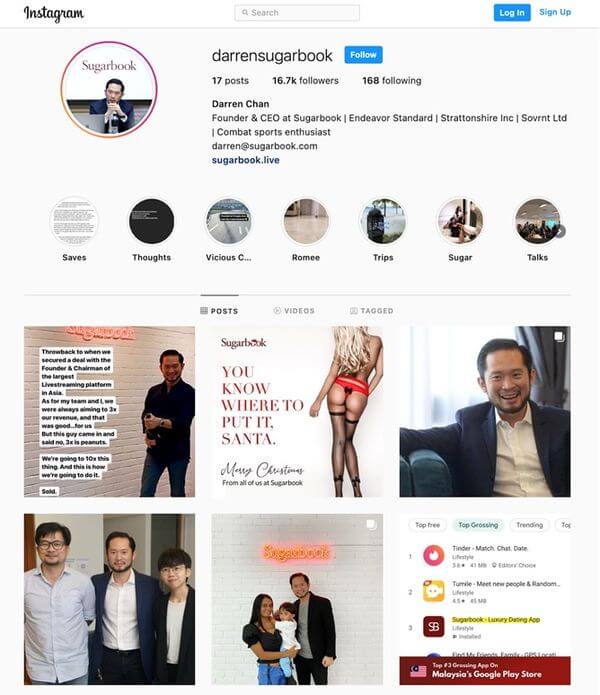 He has about 16K followers on Instagram. Once again, this account does not have the official tick. Thus the authenticity is questionable. He posts stories which are similar to ones on twitter.
He is following some sort of sobriety program, by exercising.
Main Media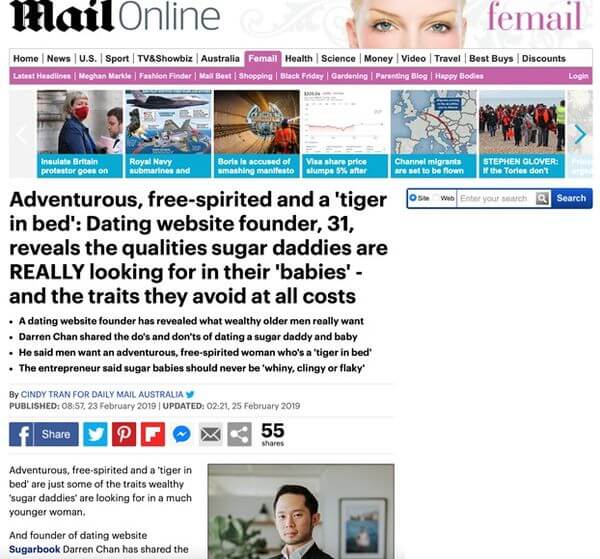 Mail Online
In this article, the creator Darren Chan gives advice on how to be a successful sugar daddy on this service. Caution! This was before his arrest.
Sugarbook Verdict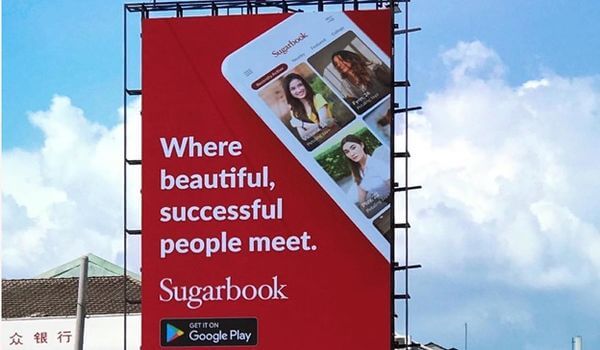 Sugarbook just went through a huge scandal. In the end, the developer Darren Chan did not have to go to court. He moved to a neighboring country, Singapore, and is trying to expand his business which includes live streaming service. This is more ideal for our current covid19 situation, a lot of dating services are moving to the same way.
Sugarbook is for Sugar Babies and Sugar daddies; currently not serving for cougar dating ( sugar mamas and male sugar babies). Although there is an option to look for cougars in the very beginning of the registration, it would be very hard to find cougars on this service.
By watching their newly launched live streaming, their sugar babies are most likely far eastern females in their 20s.
Sugar dating's live streaming industry is not so well known, it might be a next hit platform. Although cougar dating is not really promoted here, joining, creating and keeping a profile is free of charge on this platform.