SilverSingles Customer Support Review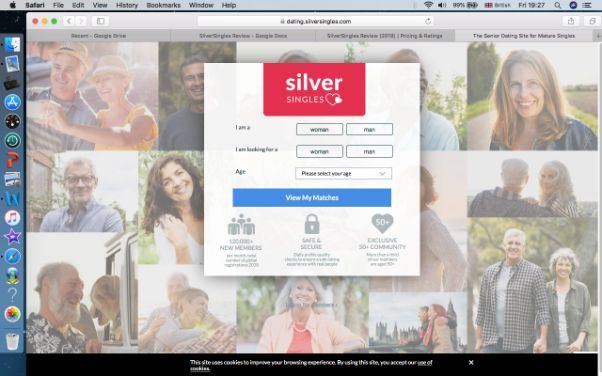 German based dating/matching site targeting people over 50, SilverSingles offers decent customer care. Despite getting mixed reviews online, their support service response was prompt and clear.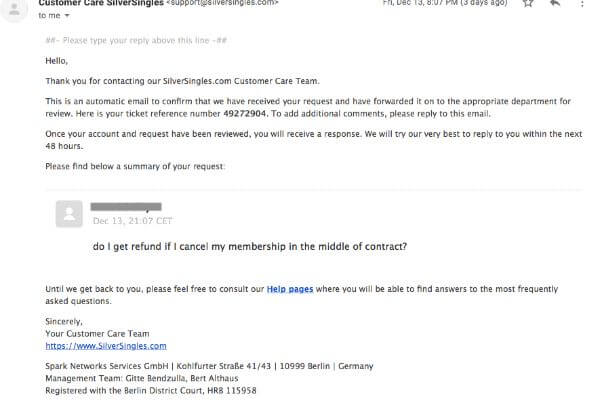 Since SilverSingles does not really offer a free membership, and there are many membership options, I asked them about their refund policy.

First al all, they emailed me back with a usual auto response with a reference number. This is quite a reasonable reply. Often, dating/matching services do not offer any reference numbers when we contact them.

Moreover, they came back to me with an answer within 1 hour.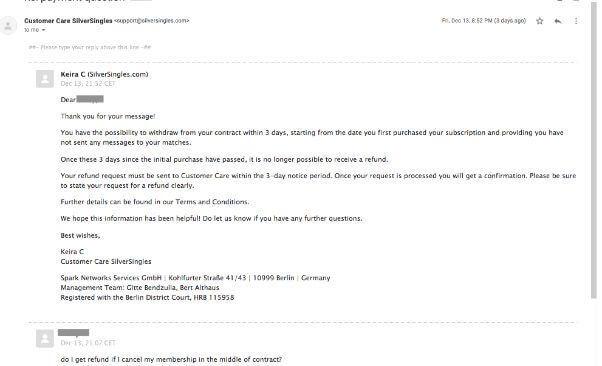 According to this email, a member is entitled to cancel its membership within 3 days, if the person did not send a message to its match the point. If the person did, they are not going to refund the membership fee even though the person cancel it in the middle of the contract.

Therefore, once you decide to sign up for the membership, you need to think about this carefully. They only offer a trial style membership which only able to do messaging, not even access to all photos for nearly $40…for a month.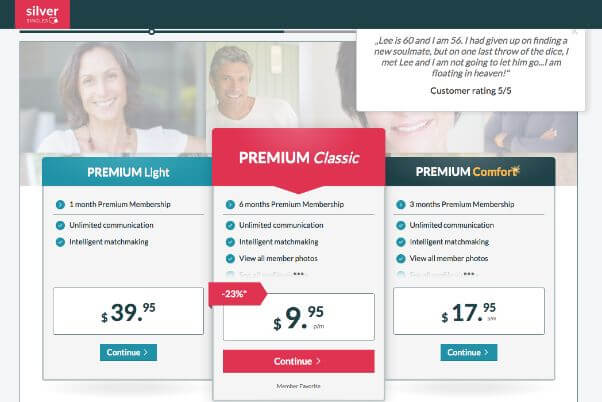 They are offering an above special price to the new members. But it is for 6 months contract which is going to be $9.95 x 6 = $59.7 so …not sure its is worth to do the trail membership for nearly $40 for 1 month. $9.95 is a very reasonable fee for a dating site, recent increase of advertisement, they seem to be very keen to get new members.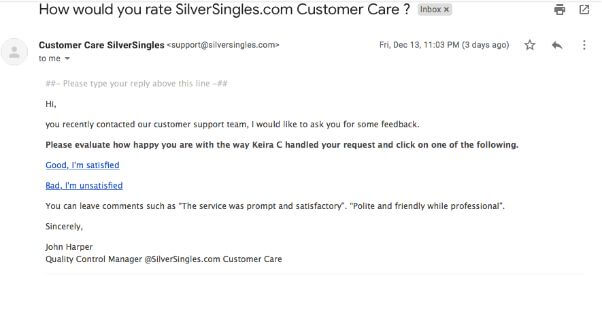 They also asked me to rate the service afterwards; thus they do care about its service.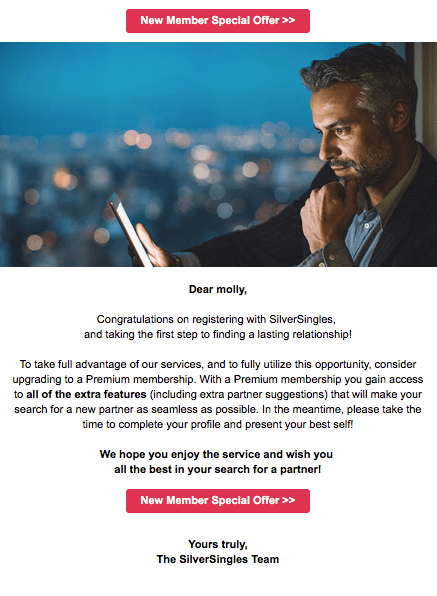 SilverSingles keeps emailing me with a lot of notifications: photo requests, matches, interests, and promotions. They would encourage users to sign up for the membership.

You would also get promotion junk mails from its family site, EliteSingles.

SilverSingles are the part of a big dating/matching site company called Spark Networks.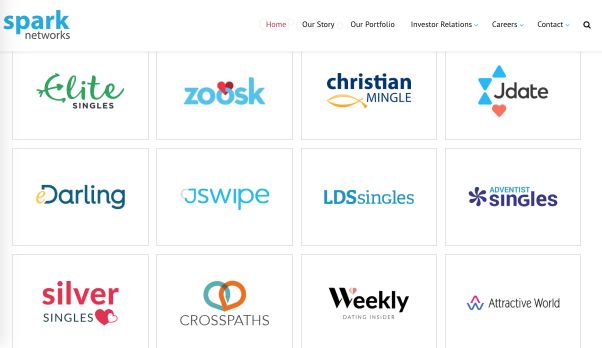 They are well known for their religious niche dating and matching sites such as Jdate and Jswipe for people with Jewish faith;Christian Mingle for people who are Christain, obviously.

At the end of 2016, New York TImes reported "According to the Pew Research Center, 15 percent of Americans have used online dating sites or mobile apps, compared with 11 percent in 2013. Spark Network's revenues fell nearly 22 percent from 2014 to 2015."
New York TIMES