SliverSingles Review

https://www.silversingles.com/

Silver Singles is a longstanding dating/ matching site which is targeting people over 50; they are especially doing well in USA. Launched in 2002, the site has approximately 800.000 members worldwide; the site offers its service in 20 different countries around the world.
Active Members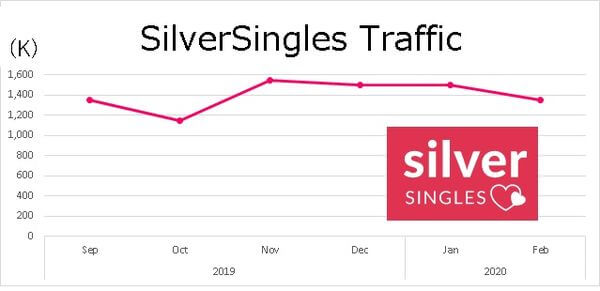 Obviously, the service's majority members are over 50, but there are some people who are younger!!! Younger people are also allowed to become a member!! There are some 30-40 years old members as well as very few percentage of people in their 20s.

The percentage of male and female ratio seems varied …to sites to sites thus it is clear to say it's unknown.
Divorce can be a stressful time, and thinking about #dating again may be difficult, but we're here to help you get back in the game with some excellent tips for dating after divorce 👇#RelationshipAdvice https://t.co/s8UebNMkRv

— SilverSingles (@SilverSingles) March 14, 2020
Yay!! Another happy SilverSingles couple 💖

"He is a real gentleman; treats me like no one else did before, he is very generous, I am very lucky! Thanks to SilverSingle, we are very happy to have found each other."#RelationshipGoals #Love #Romance #Dating #SuccessCouple pic.twitter.com/2oTGrTpjp5

— SilverSingles (@SilverSingles) March 3, 2020
It was #love at first sight for these two, and now they're #engaged 🙌 We wish Robert and Susan the best for their new adventure together.

"We both fell in love the first time we met, we both knew right away. I told her I loved her and asked her to marry me." pic.twitter.com/vkpv93Yc6B

— SilverSingles (@SilverSingles) January 25, 2020
It sounds like these two are made for each other and we can't wait to hear all about their travels together! #TrueLove

"We are now traveling the world as a most happy couple. She is witty and humorous, loves to laugh, is sexy and most of all has a warm heart." pic.twitter.com/P2i4MQv6wP

— SilverSingles (@SilverSingles) January 16, 2020

This site seemed to attract more academic people. This is understandable from the site designed and its advertising campaign.
【April.06.2020】
Gender Ratio
Traffic by Countries
There is an Australia Version of SilverSingles, and almost 95% users are in Australia.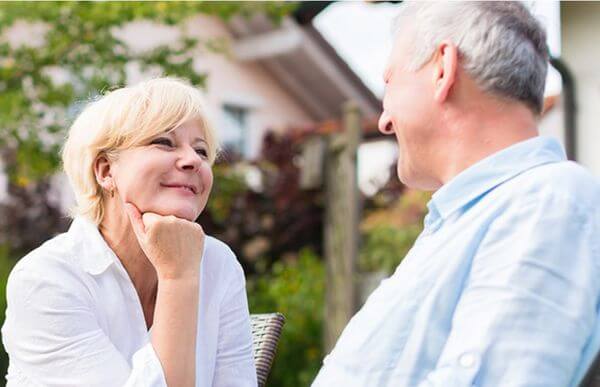 SilverSingles in Australia is less users than USA one, 95,000 traffic in a month. It's still popular, and many members as dating apps.
SliverSingles Verdict
Although they are spending money on advertisements, they seemed to be struggling to get active members. The reasons would be a very limited free membership availability and quite costly & long term membership. Since they are failing to recruit more active members, currently active members are having a difficult time to get their "regular matches" at their requested location. There are a lot of frustrations on the reviews' sites.
SliverSingles worth joining?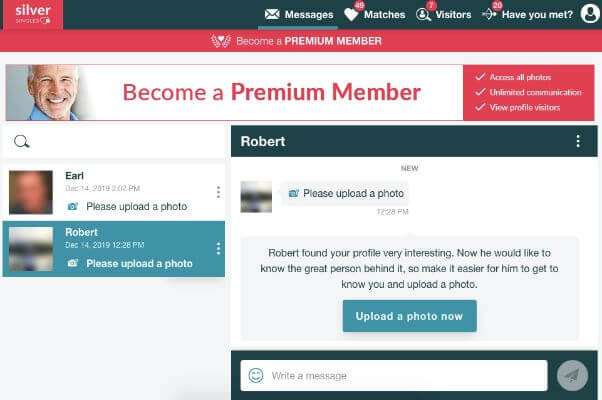 If you have enough leisure money (which you can use it for fun and do not get back) and looking for a partner over 50, you can have a go. It's a nice and easy operable site, it would be a nice place to start your first online dating. If you are patient enough to read profiles of others and write yours after answering all those questions properly, you may meet someone you would like to be a partner with.
How to join SliverSingles
SliverSingles offers a very easy and straightforward signing up process. You just give them your email address (but you do not need to confirm this address to be invited to the free members' area) and a password.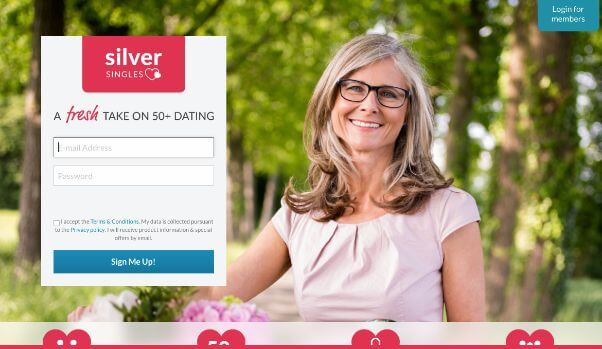 Then they will start with you with easy questions like this.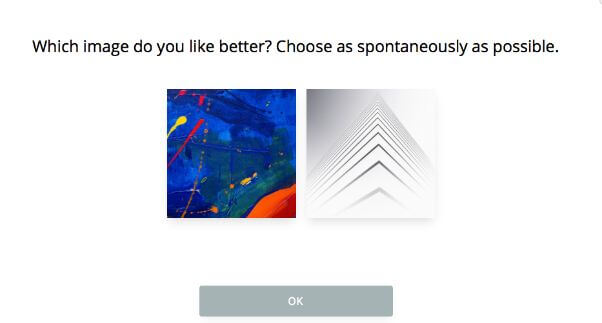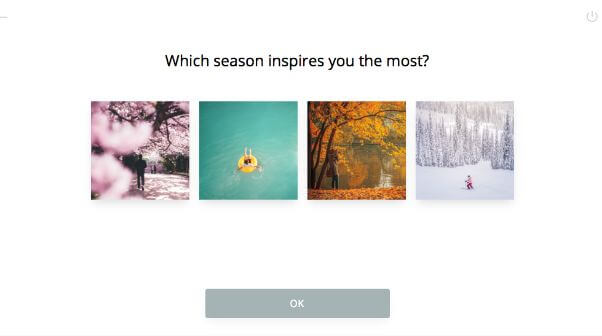 They they will keep going to ask you a lot of questions.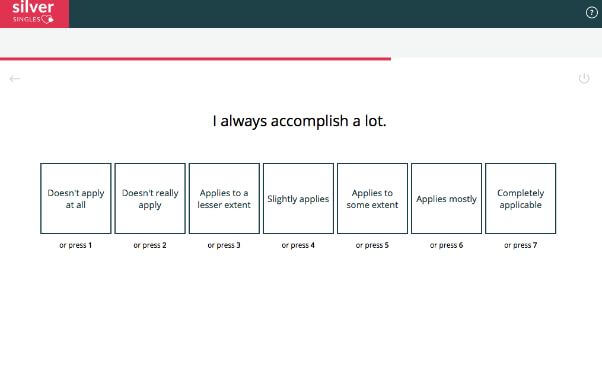 The great thing about all those questions is that they give customers a variety of answer choices!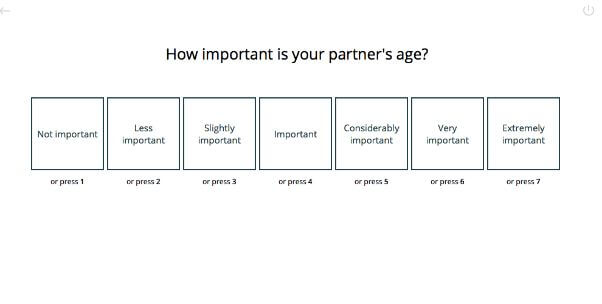 They will keep changing the format of the questions to keep your focus.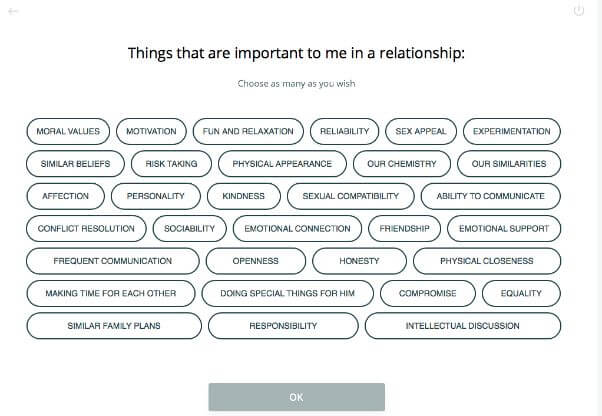 However, those questions are quite overwhelming.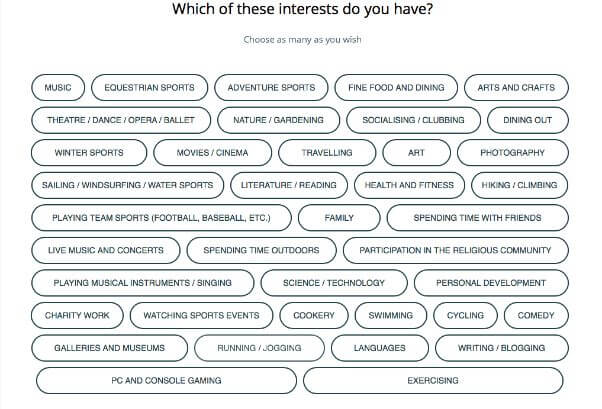 Now and then, they will reward customers to show you are doing fine! By showing some relaxing images.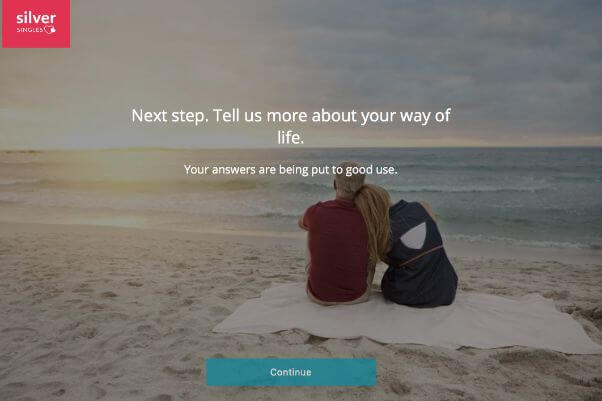 Those questions are long!! When you sign up for this service you will need at least 20-30min to complete those.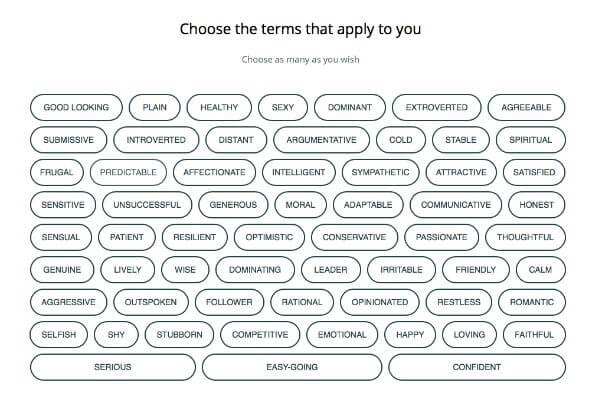 And some more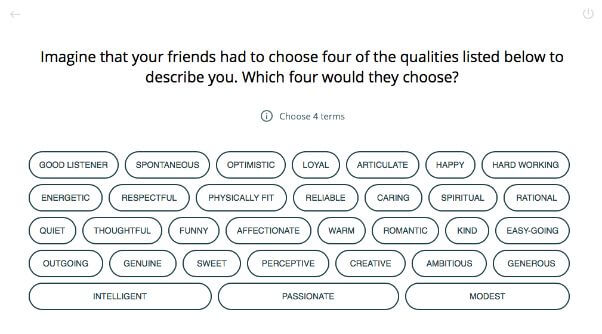 Those questions seem to be genuine to match you to suitable people, you can change your answers from your account setting later.

After you get hit by all sorts of questions, you are done!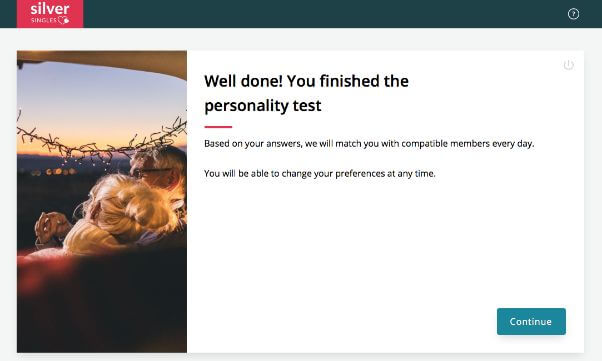 After that they offer the membership straightaway.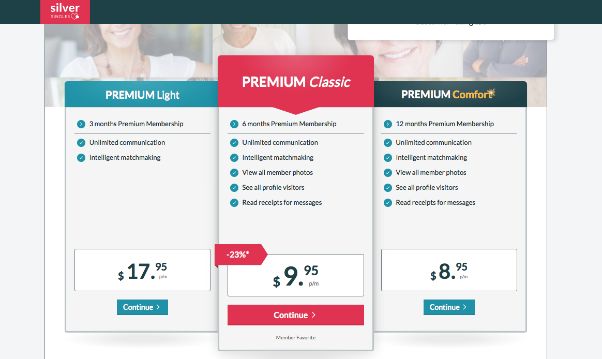 BUT you can skip this by clicking skip on the top right hand side.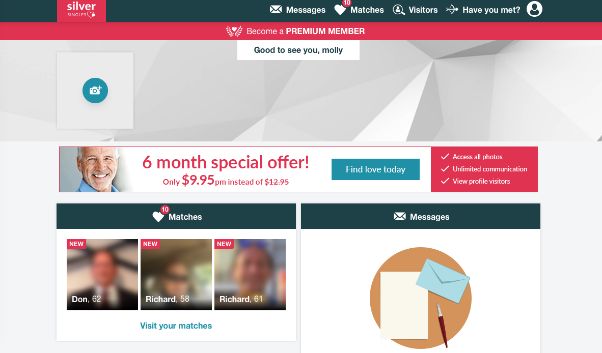 This is the free member's homepage. You can see your matches and their blur pictures and percentage of the match! They would match people by information and answers, thus their matched are somehow better than some other sites.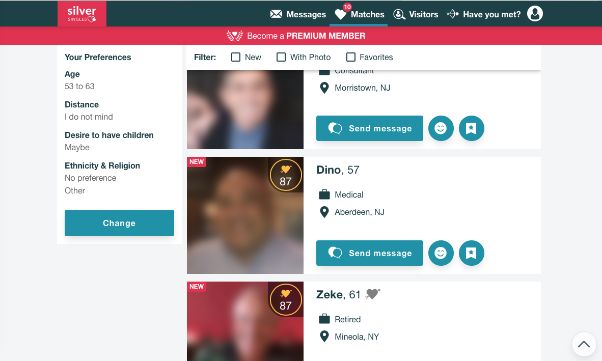 If you did not set up your picture or did not set up your profile page you can do this from clicking the top right handside.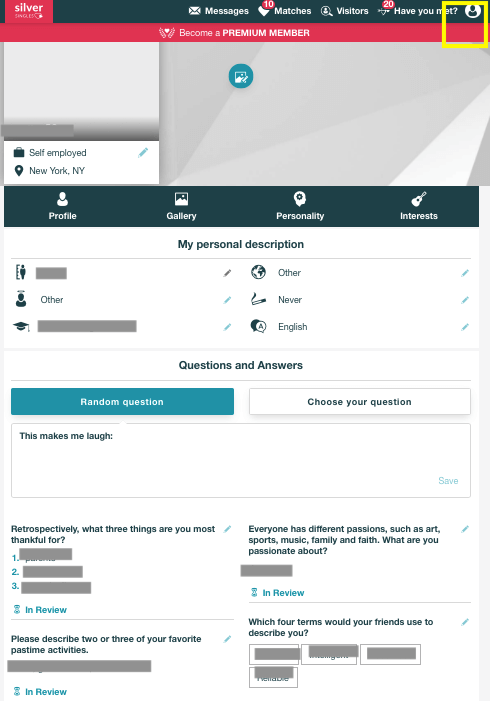 You can have a nice profile page by uploading two pictures and detailed written sections. Free members can only read profiles, thus, it is most important to be filled with details in order to attract more attention. (Some reported that uploading photos might be a bit of a challenge due to file size requirement)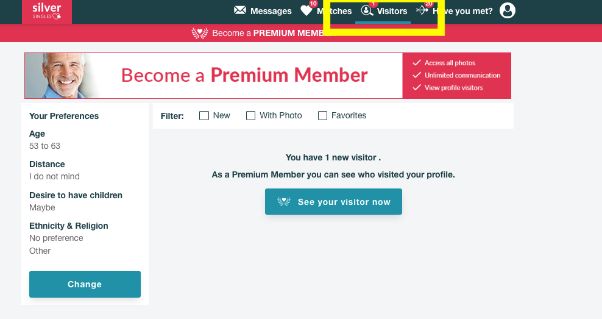 They will show you if someone visited.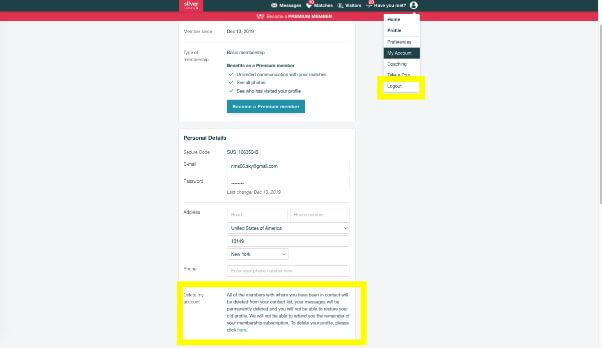 You can logout and delete your account by clicking the top right hand side.
SliverSingles Interesting Service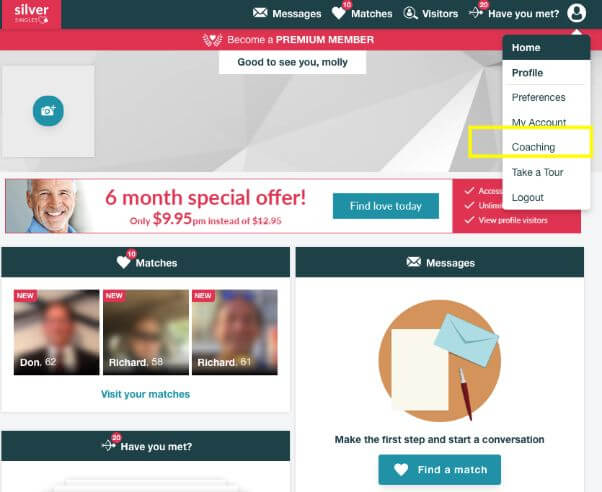 There is an unusual category in the homepage section, it's called "coaching" amongst usual things on the list! When you click it,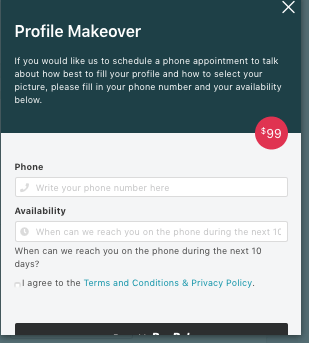 this appears. They are offering $99 (nearly $100!!) for helping to set up a profile!! This is very unusual and strange! Over 50 people who are interested in online dating, they can surely know how to set up a reasonable profile. If they do not have any clue for online dating, asking for them for $100 is a kind of rip off??
SliverSingles App
SliverSingles offers its app service for only premium members!!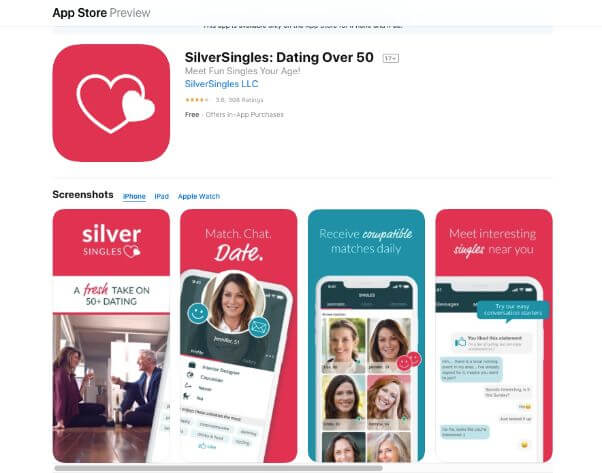 Users can download their apps from app stores for androids and IOS devices!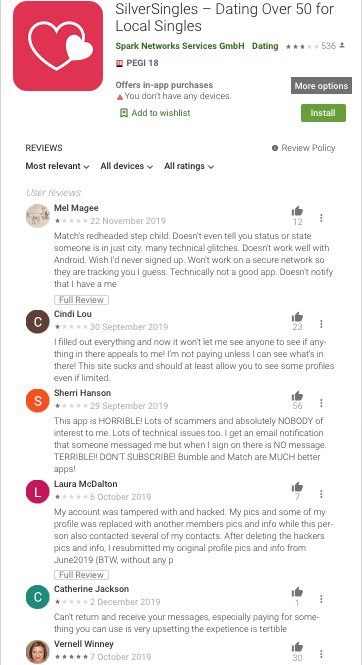 It is funny that the Apple app store has a bit better review than Google app store.
Premium Membership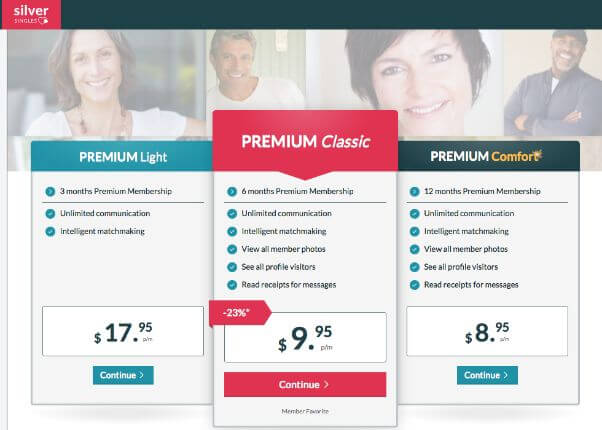 As you can see the photos from the above, there are 3 different kinds of subscription options. The most of subscription services all give better rate, if you subscribe for longer terms. Currently they are offering a discount on $9.95 subscription instead of $12.95 for 6 months contract.





Unlike many other sides, SliverSingles does not offer much for free members. Only things the free members can do would be reading profiles, seeing blur photos, add some people to your favorites list and send smile stickers to others. In order to take full advantage of this service, you need to join with a commitment. That might be a good way to run a dating service since only serious people would join in this strong neish service.

Paid membership comes with full messaging service and viewing all the information such as photos and visitors of your page.

People can have cooling off period of 3 days to cancel and get a refund its membership with T&C.

If you do not cancel your subscription, its automatically renew unless you cancel them.
How to leave/deactivate SliverSingles account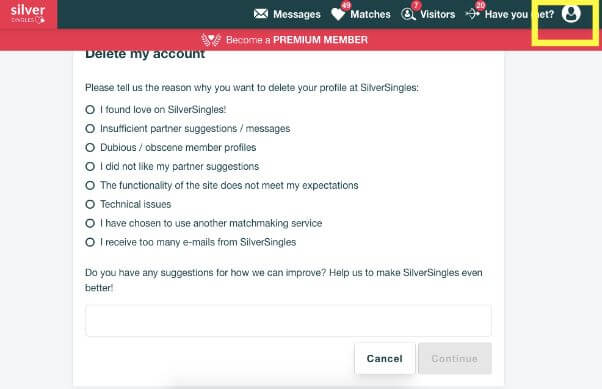 You can delete your account from my account on the top right hand corner. They would ask you to select the answer for the reason why you are leaving.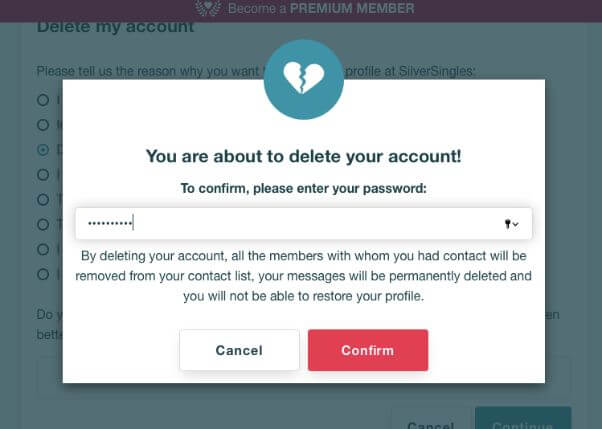 You need your password.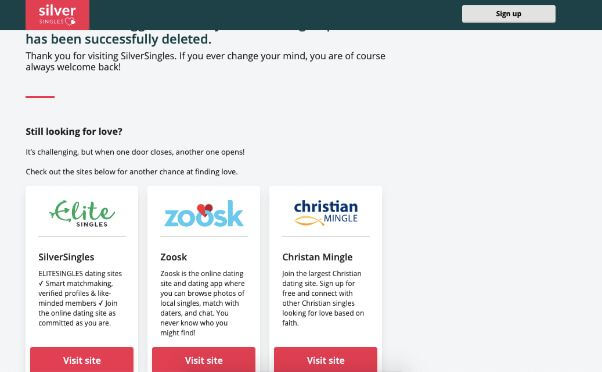 The process was very easy and fast! Of course they would advertise their other services just in case!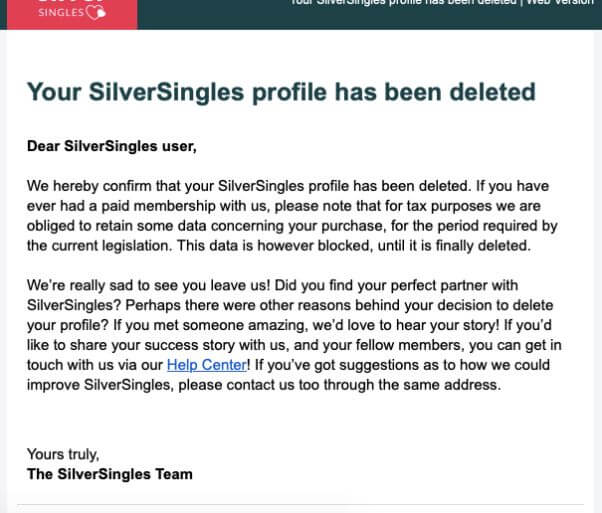 Then you would also get the confirmation email with some additional info.

To cancel your paid subscription, you need to get in touch with their customer service!