Secret Benefits Review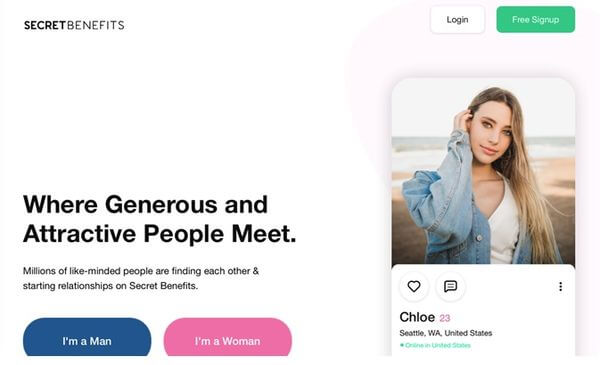 https://www.secretbenefits.com/
Secret Benefits is a sugar dating matching site. They operate web page and mobile version services. They currently do not offer an app service.
There is no single information about who is operating Secret Benefits, I contacted them and I got a response from their customer service representative regarding their company information after a few tries. They have their main office in Nicosia, Cyprus.
There are a lot of online customers' reviews available to read about Secret Benefits, they seem to be operating for about 5 years.
Secret Benefits Verdict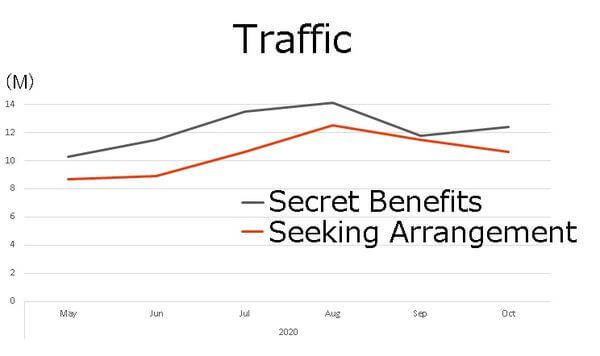 [May-Oct,2020]
Secret Benefits has more traffic than Seeking Arrangement.
Secret Benefits has enough users to satisfy its users. For sugar babies, the service is free to use thus there is nothing to lose by joining for free and try to find out the service works for you.
From their very low profile on social media, this service does not have as many users as major competitors such as Seeking Arrangement.
There is quite a secure verification process and without it, users can not access the full service. Users can be cautious by only contacting users who are verified.
Sexual activities are forbidden on Secret Benefits as other sugar dating services. With right knowledge, people will be able to find sugar daddies and there is no financial downside.
Again, a large city would have enough members for both sides to find ideal matches. Secret Benefits' original pay as you go service (for sugar daddies) would attract a certain group of users.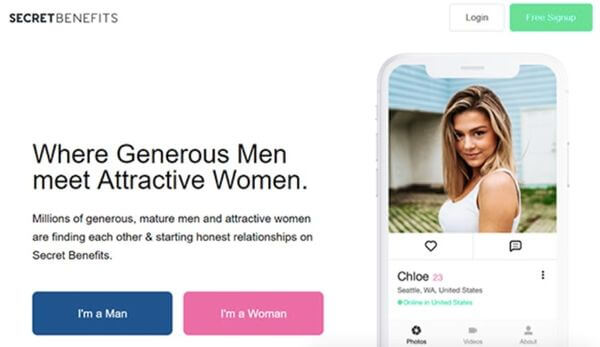 When you are ready to join, make sure that you have plenty of photos to upload to this service as well as ready to film verification video to upload.
Secret Benefits is an easy to join and operate sugar dating matching site.
How to join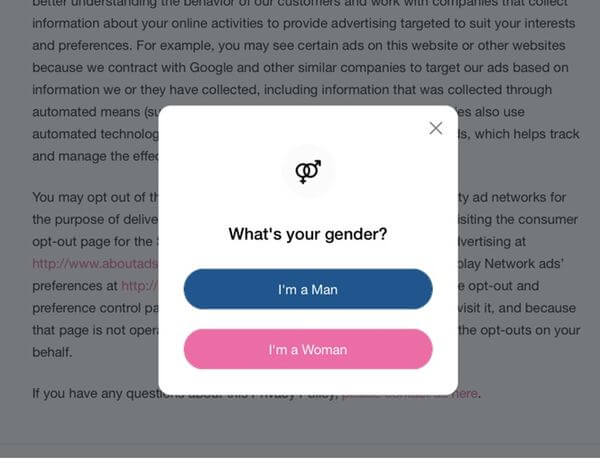 The first sign to pop up is this basic question. You need to choose your gender. This might come to surprise because currently the gender issue is the hot subject; a lot of dating sites are updating this section to be more gender fluid. Thus Secret Benefits is offering a conservative service.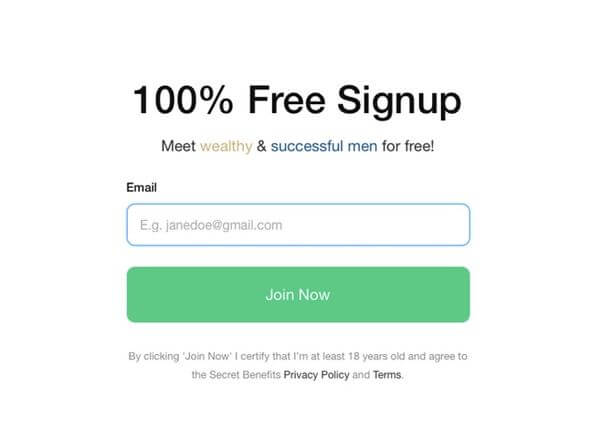 Secret Benefits offers free to join service. Sugar babies do not have to pay anything to get a date. So having an account and browning through other active members are free of charge.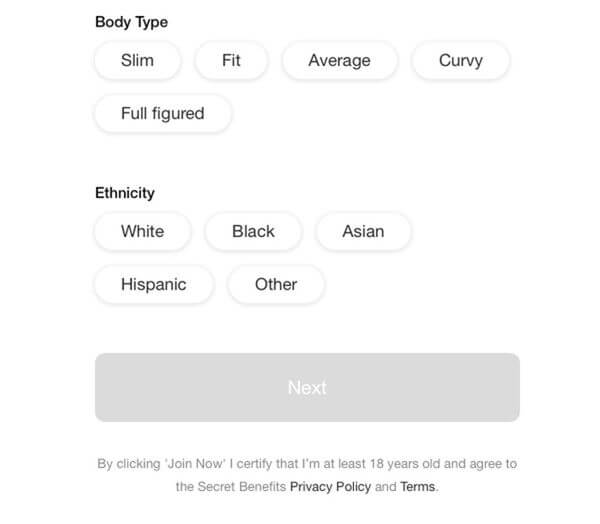 The second thing to be asked is your body type and ethnicity.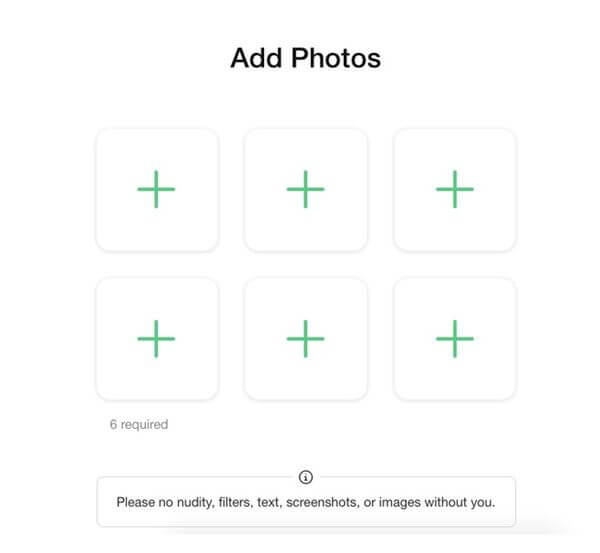 In order to join Secret Benefits, people need to have at least 6 sets of different image files. (the system does not allow you to upload the same file more than once)
As you can see, Secret Benefits forbids users to upload inappropriate images such as nudity; however, provocative images are allowed with minimum clothing for sugar babies to attract sugar daddies.
You can write about "what you are looking for".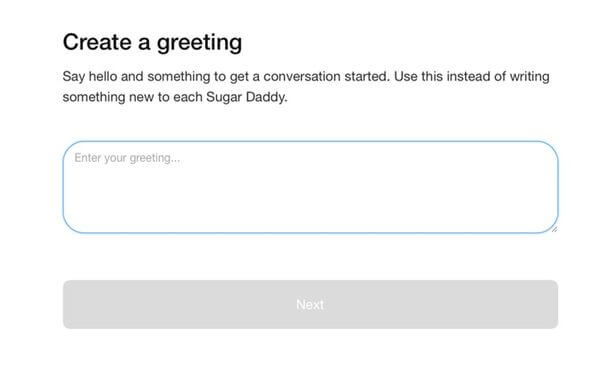 You can write some greetings.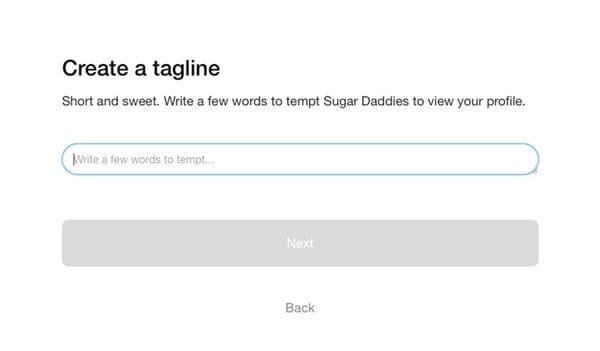 There is also a tagline. This line would show up underneath your profile photo in faded color.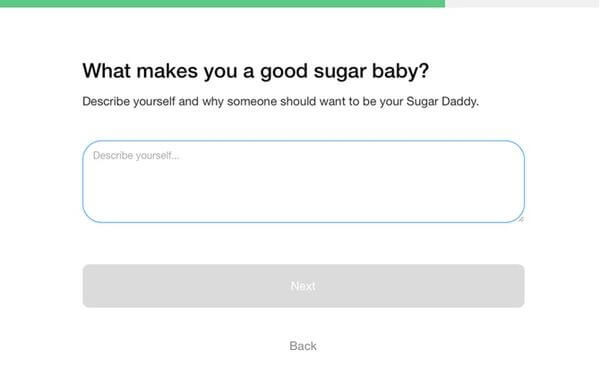 More writing about your selling points to attract sugar daddies.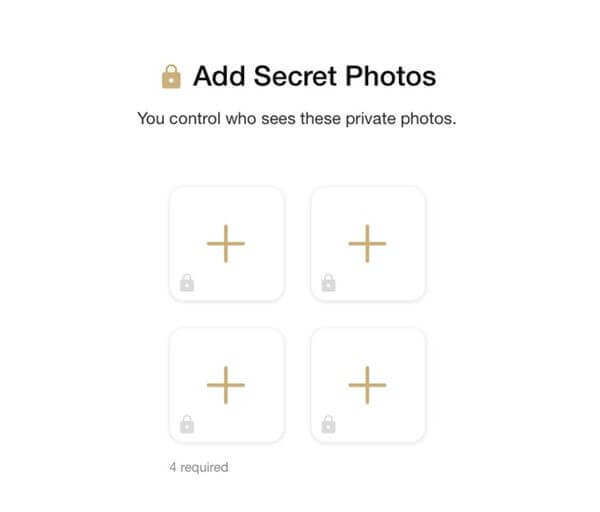 People need another 4 sets of different image files. Without them, you can not move on to access their main page. (Again, this requires 4 different files, as they do not take the same same file twice.) You can upload more than 4 if you would like to do so.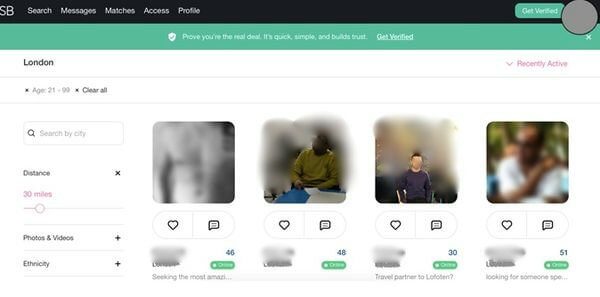 This is the main page of Secret Benefits, it is very simple and easy to navigate. On the left, there is a search engine. Users can change the search category and look for more suitable suggestions.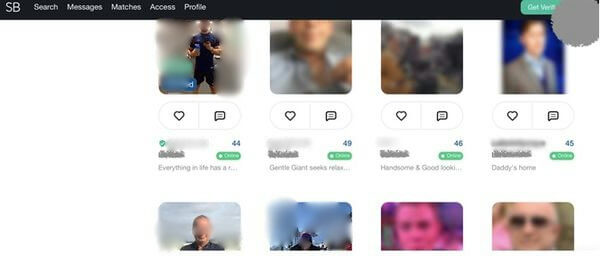 The initial selections are shown based on the geography, verification and financial boosts.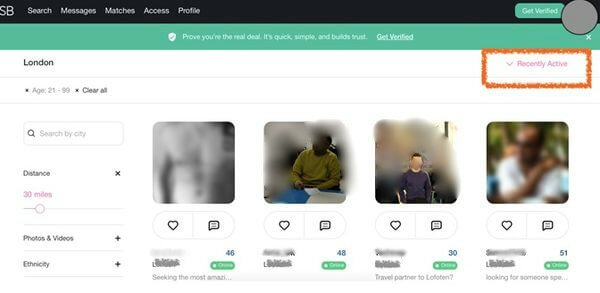 Users can change the preference which is on the top right hand corner. It can change based on who is actually online.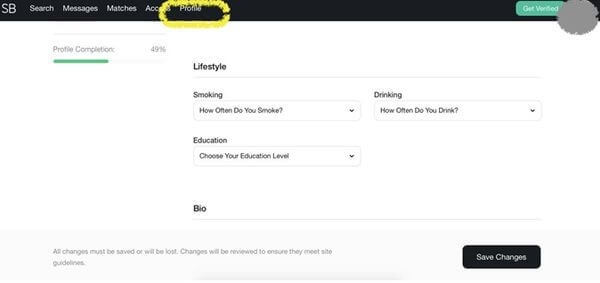 Users can update their profiles from the top menu bar.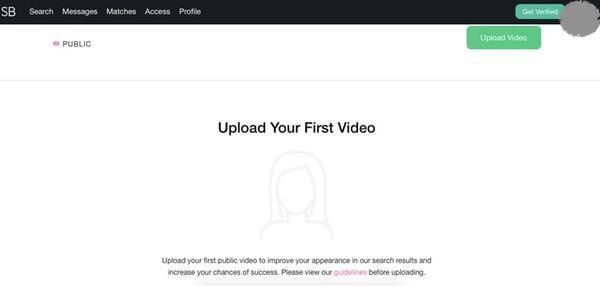 Secret Benefits unique profile feature would be their video option. Users can upload a video file here to boost their chances to get a date.
However, they do not offer vertical dating facility which is again, this service to be old fashioned and conservative.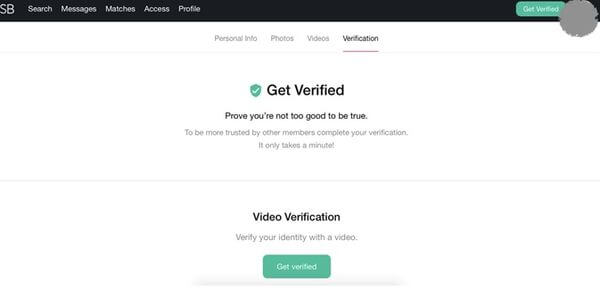 Also, users can improve their chances by verification. This entitles users to access the service fully. They would get a badge and some priorities such as quicker response from their customer service.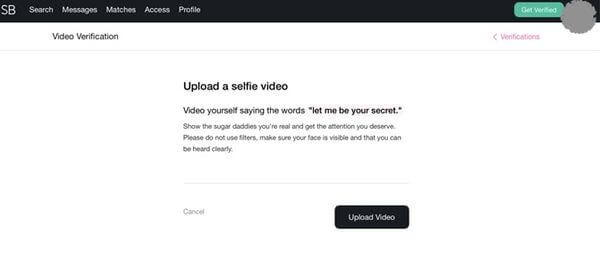 In order to get verified, users need to follow information on this page. Basically, people need to film themselves to say those words and upload the file here.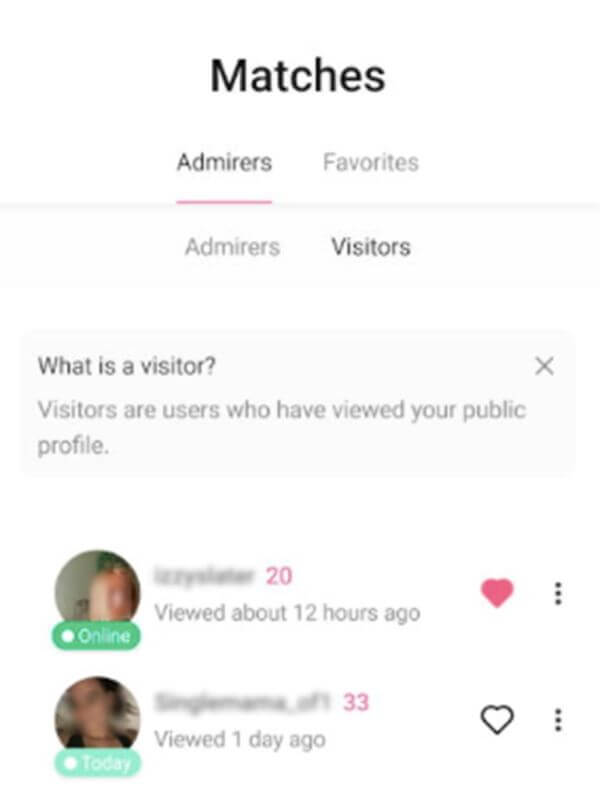 Match section would show "admires" who favorited you as well as some visitors to your profile. Then people can decide to send a message or not.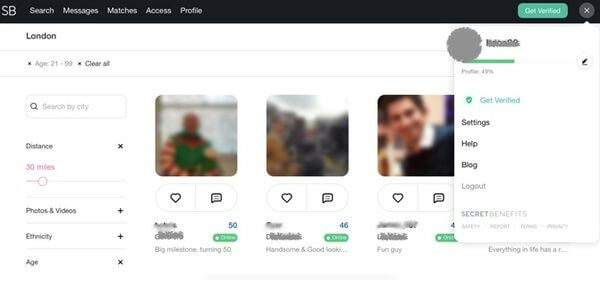 From the profile photo on the top right corner, people can access settings, help, blog and logout.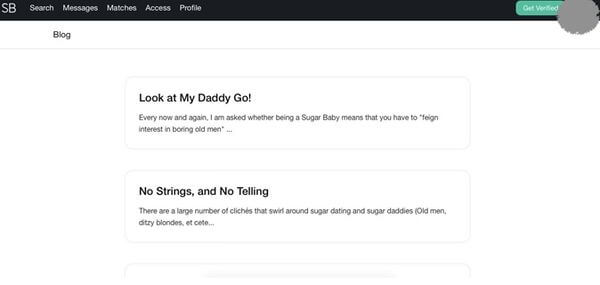 Their blog service offers quite a read. They share some tips on how to sugar date and real stories of using this service.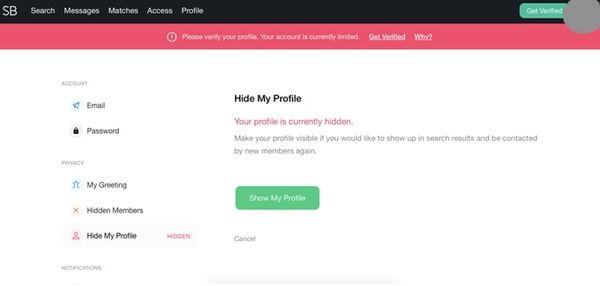 From the Settings section, users can change their basic settings such as username, email, as well as visibility of other members and you can also hide your profile.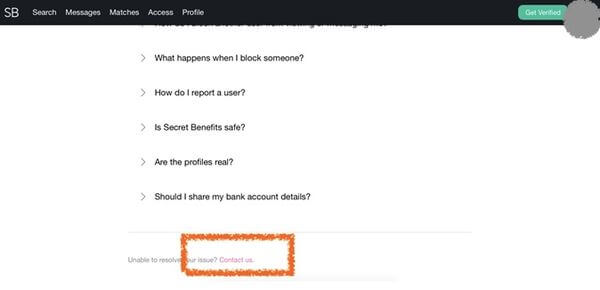 From the Help section, users can read FAQ as well as go to Contact us. From there, users can contact their customer service.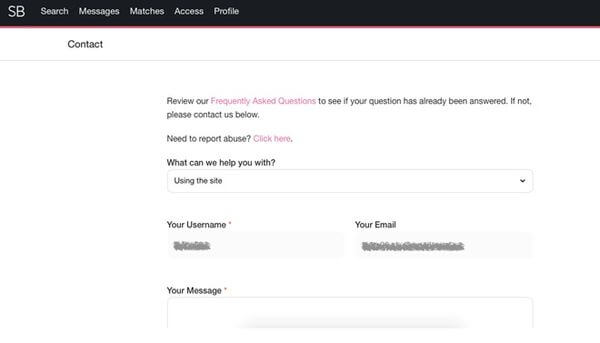 This pop up shows up to fill in some basic information to get a reply.
To cut time of waiting for a reply, the users are recommended to vafility the account.
Secret Benefits Premium Membership
For sugar babies, Secret Benefits is free use. However, sugar daddies have to pay 10 coins once, for each sugar baby to exchange messages.
The price of a coin is depending on how much you buy at once.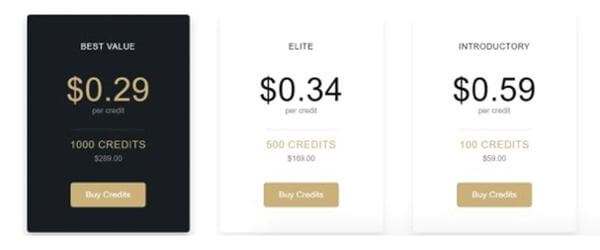 How to delete your account
Users can only deactivate their accounts from the profile.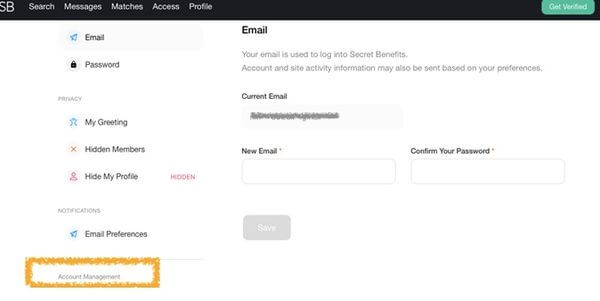 Go to the account management tag.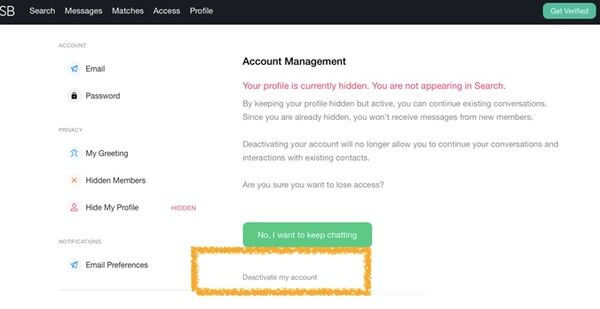 You need to click deactivate my account button. However, this does not mean deleting the account!!
It is very puzzling to find the way to delete an account.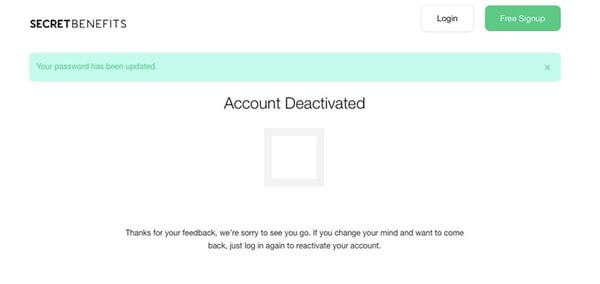 People need to get in touch with their customer service to delete their account for good.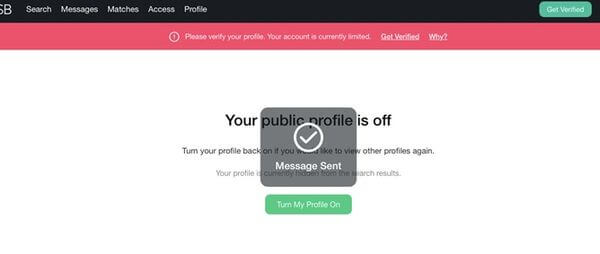 Secret Benefits User variety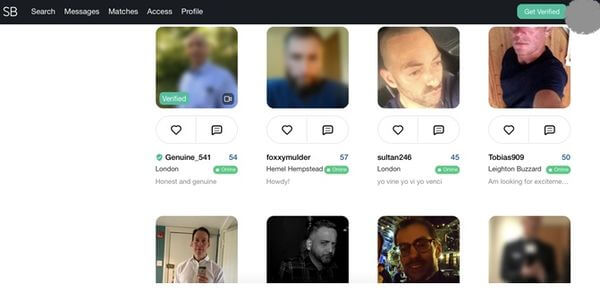 Secret Benefits has somehow a good variety and diversity. This would be depending on a location but some other reviews are also mentioning about the same.
There is a wide range of age and racial diversity. There are also different professions and occupational backgrounds.
Some sugar daddies earn quite good income to enjoy the high end side of sugar dating. Although, there is no requirement to submit the proof of income.
Interestingly, some of the photos are so realistic which shows there are enough real active users. Some are very presentable, some are not at all which makes this service very unique. There are very few photos which give out a fake profile vibe.
Gender Ratio
[Nov/20/2020]
Gender Ratio
Sugar dating sites are normally much more sugar baby members than sugar daddy ones.
Secrets Benefits is a larger percentage of sugar daddies in compare with the similar sites.
Secret Benefits Traffic by Countries
[Nov/20/2020]

Monthly Average Traffic Comparison
[May-Oct,2020]
| | Secret Benefits | Seeking Arrangement |
| --- | --- | --- |
| US | 8,882,293 | 6,650,520 |
| CANADA | 2,692,533 | 876,060 |
| UK | 420,747 | 726,387 |
| Australia | 128,800 | 276,320 |
| Others | 142,293 | 1,937,380 |
Secret Benefits has more traffic than Seeking Arrangement in total.
Both Users of Secret Benefits and Seeking Arrangement sites are mainly in US, Canada, and Europe, but Seeking Arrangements users are getting grow in Asia as well.
Secret Benefits on the main media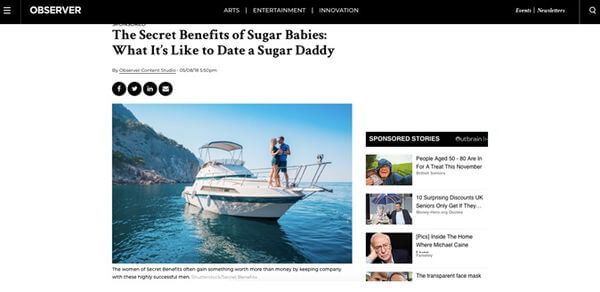 OBSERVER
Secret Benefits does not have a lot of articles on the main media. Actually, they have only one on Observer about 2 years ago.
This article was sponsored by them thus this was mainly an advertisement article. They are saying " the women of Secret Benefits often gain something worth more than money by keeping company with these highly successful men."
According to this article, Secret Benefits offers a high class sugar dating. Some sugar babies are invited to join luxury trips around the world.
But again, this is an article written by Secret Benefits to promote their service.
Secret Benefits does not have any negative scandals.
Social Media
Secret Benefits has usual official accounts on all major social media platforms: Facebook, Twitter and Instagram. There are full of shock photos and multiple duplicate posts across all three accounts.
Instagram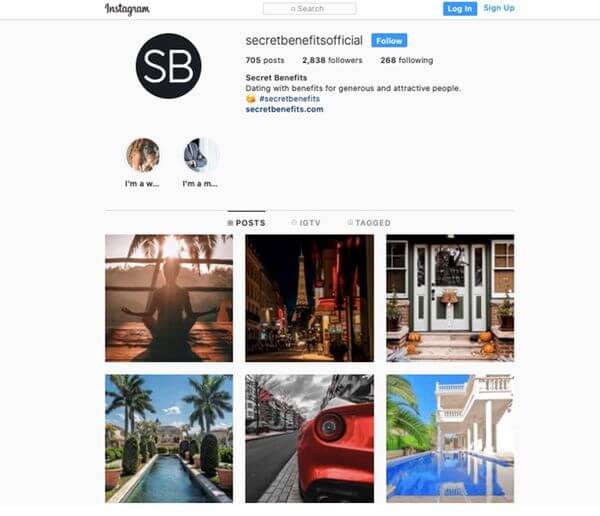 https://www.instagram.com/secretbenefitsofficial/
Secret Benefits has about 2200 followers on Instagram, which is not a really healthy number for a dating site. Another sugar dating site Seeking Arrangement has 18K followers.
The posts are mainly about motivational images for luxury dating which are their banding objective.
Twitter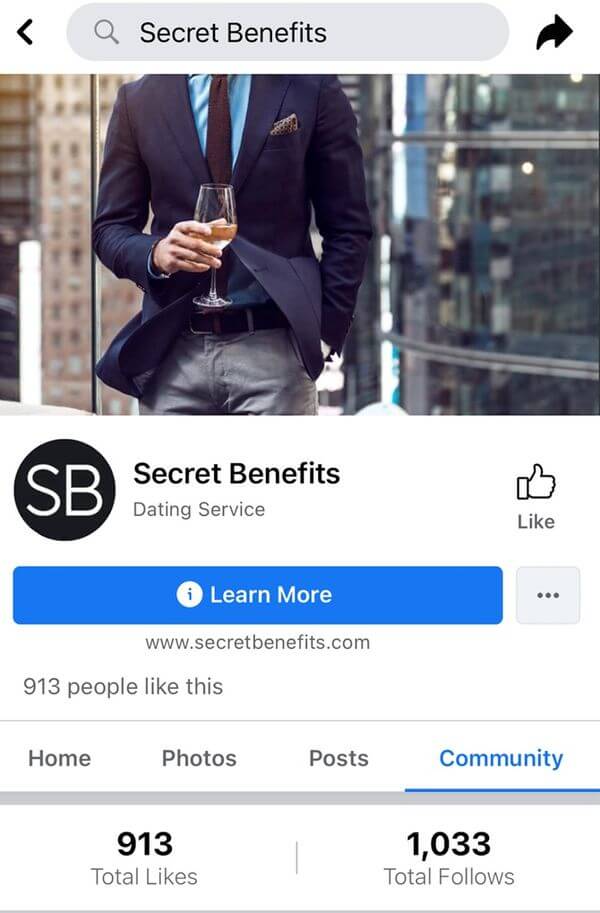 https://twitter.com/secretbenefits
Secret Benefits has 341 followers on Twitter. The account started in 2015 and it has not grown much in 5 years.
Imagine waking up to a view like this! pic.twitter.com/nn5aUbX8Yb

— Secret Benefits (@secretbenefits) October 27, 2020
The posts are nearly all about their instagram posts. Secret Benefits clearly does not have a social media adviser.
Facebook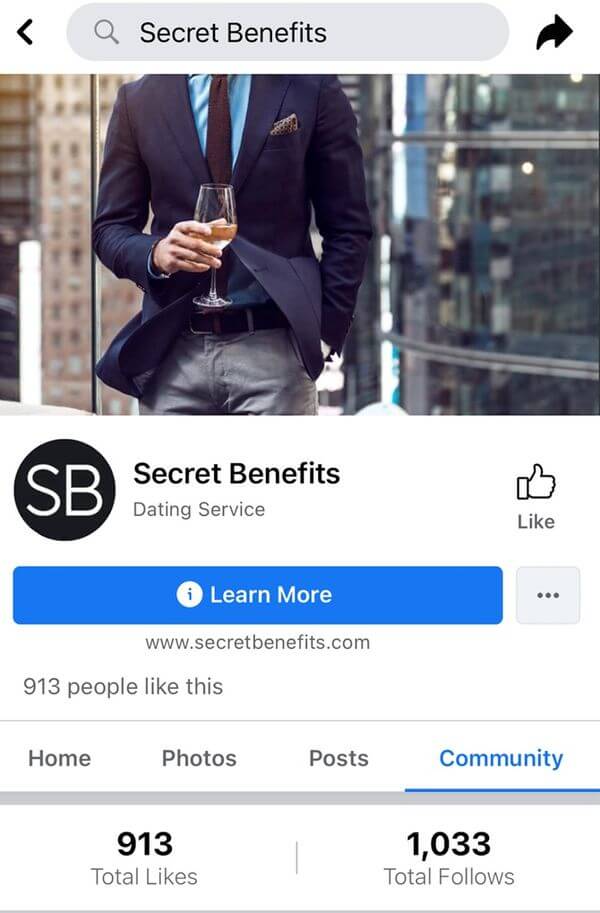 Secret Benefits has 1033 followers and 913 likes on Facebook, their posts are exactly the same as Instagram posts.
YouTube Channel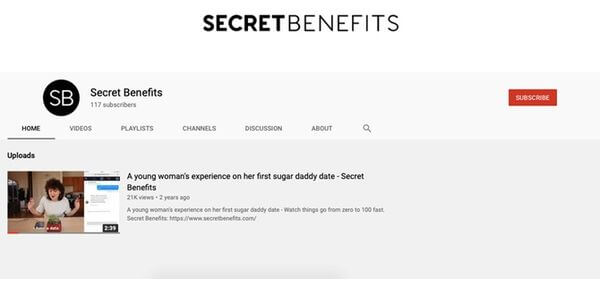 Secret Benefits YouTube
Secret Benefits has a Youtube Channel with one video and 117 subscribers. The 2 years old video has 21k views.