Secret Benefits Customer Service Review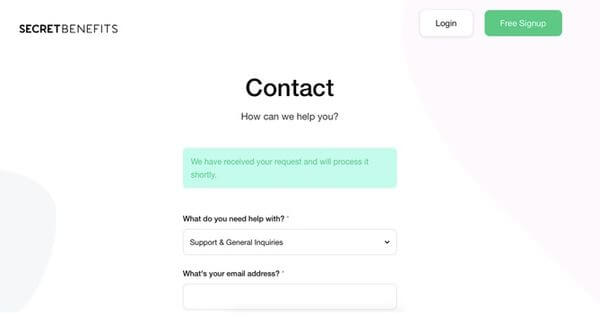 https://www.secretbenefits.com/contact_requests/
Secret Benefits is a sugar dating online service provider which is operating from Cyprus; they have been operating at least for the last 5 years.
The details of their operation are very hard to find, only their address is available on their website.
Their customer service representatives are working by replying online review posts and they are getting positive online reviews.
How to contact Secret Benefits as Non-members
Non-members can make an inquiry from the webpage. Their contact sign is at the bottom of the page.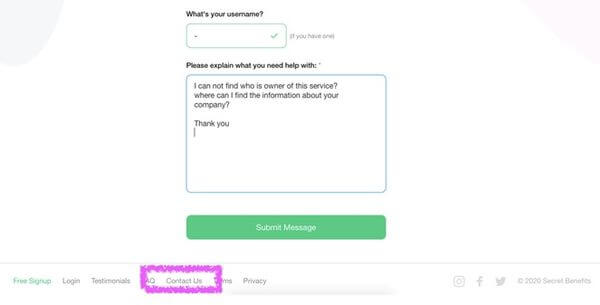 Contacting their customer service is nice and easy.
Just clicking the Contact Us tap on the bottom of their page.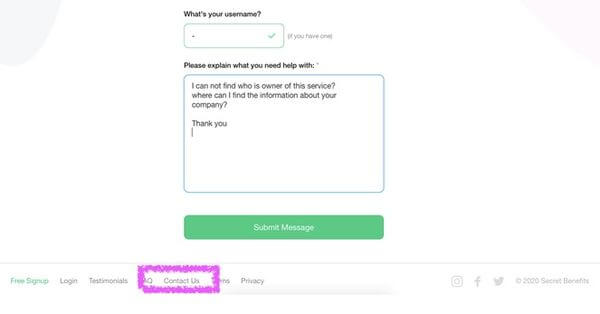 I made my first contact because I could not find any information about this service apart from their social media account and some online users' reviews.
Sadly, my first message has never gotten a reply from them.
How to contact Secret Benefits as a member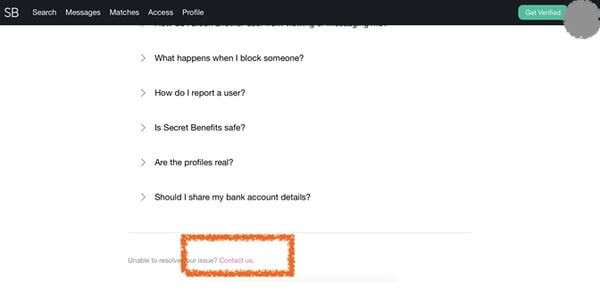 From the top right corner, users can click their profile photo, then you will see "help" then you would see the contact us section at the bottom.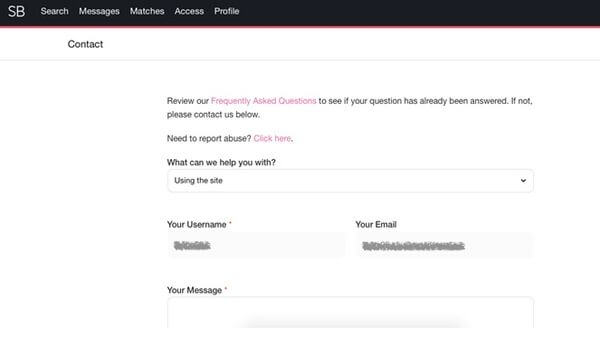 From here, users can report scammers as well.
You need your email address. I sent a message. But this message did not get a response either. Users are recommended to verify their account so their enquiries get priorities.

However, I contacted them again by replying to a message from them.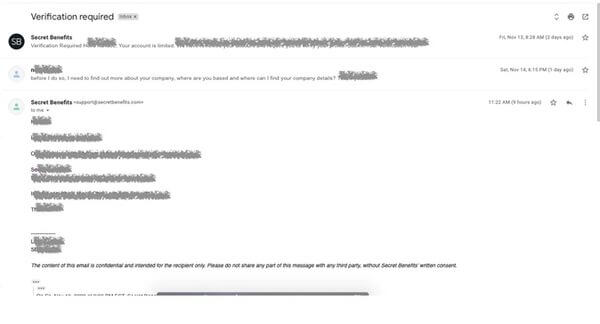 This time, I got a response. However, I was not allowed to share this message.
Thus there is a customer representative available to reply to messages. However, it might take some repeated messaging to get their attention.
Secret Benefits customer service online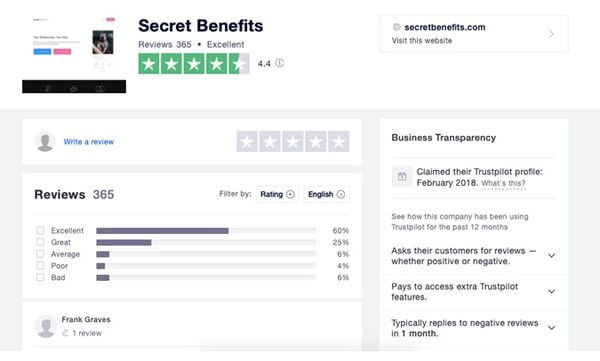 Trustpilot
On trustpilot, Secret Benefits surprisingly has a lot of positive reviews. Some online dating services only get a few reviews, but this service has 365 reviews and most of them are positive.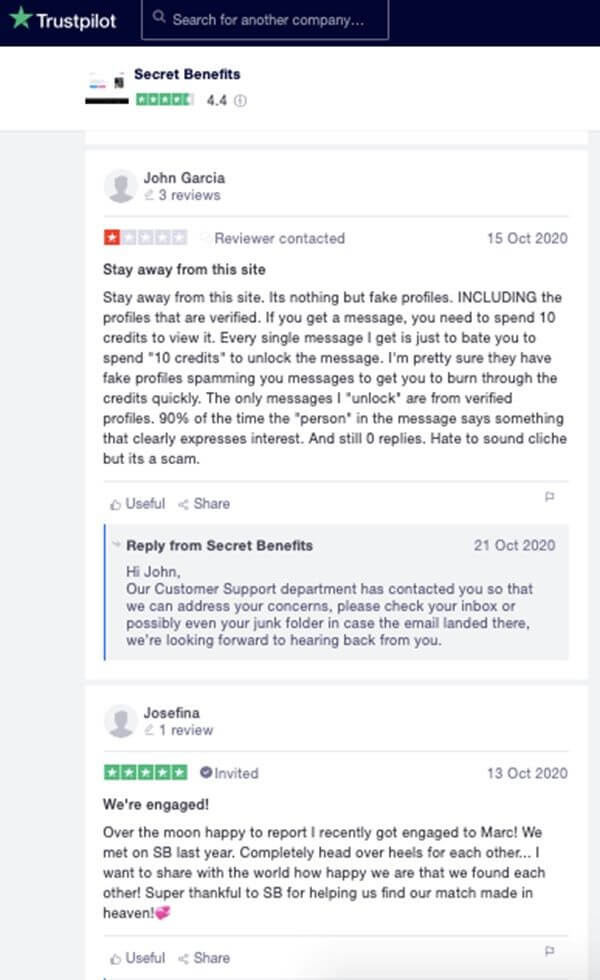 Secret Benefits customer service is responding to their negative reviews promptly as well. As you can see here, the most recent negative review got a response a few days after it was posted.
This shows that Secret Benefits customer service is actively working online.
Secret Benefits customer service verdict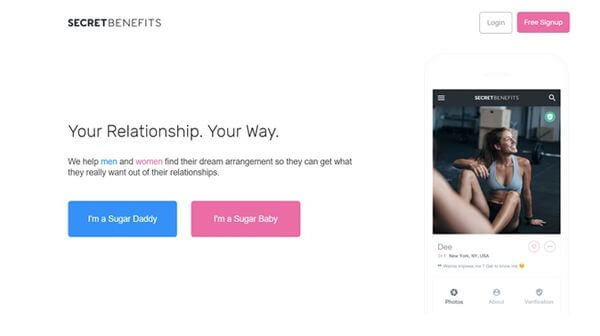 Secret Benefits customer service is there to help their customers. However, in order to get a swift reply, members are recommended to verify their account.
They are also actively checking their online reviews to make sure their customers are treated right.