Romantic Scams on Dating Apps; Have you seen millionaires on dating apps?
Online love asking for money? It's a scam. While plenty of successful relationships begin online, scammers also use online dating sites, apps, and chat rooms to trick you into sending them money. Read more: https://t.co/oNBjfNnzFT pic.twitter.com/PrB8UKKhj7

— FTC (@FTC) 2018年7月26日
Jan 4, 2018, USA TODAY reported "A man who posed along the East Coast as a millionaire oil tycoon to scam women on internet dating sites out of hundreds of thousands of dollars was sentenced on Thursday to nearly four years in prison."
USA TODAY
"San Diego woman falls for online dating scam, local FBI reveals alarming romance scam numbers."
You may have seen,

I make a living for investing
Your free bitcoin account is waiting for you
Do you wanna know how to make money online?
Regardless of dating apps verifying users' age, there are so many fake users that say something above on their profiles.
It's nearly impossible to remove these users.
It's no matters if you are just careful enough for these people.
However, a lot of you may want to look for a partner within secured situation.
Today, we summarized how to spot fake investors on dating apps. After reading this, you will not be bothered by those users anymore. Let's begin.
Types of Fake Investors on Dating Apps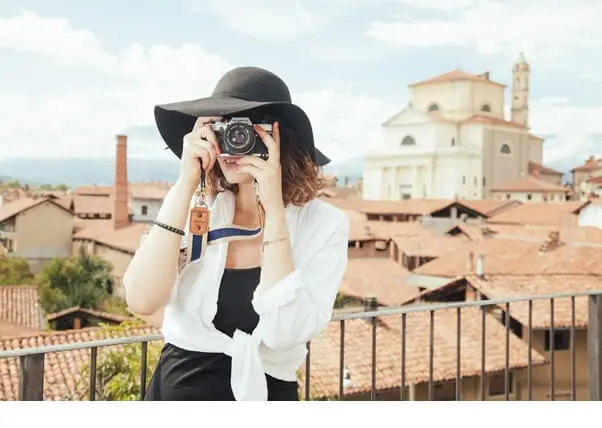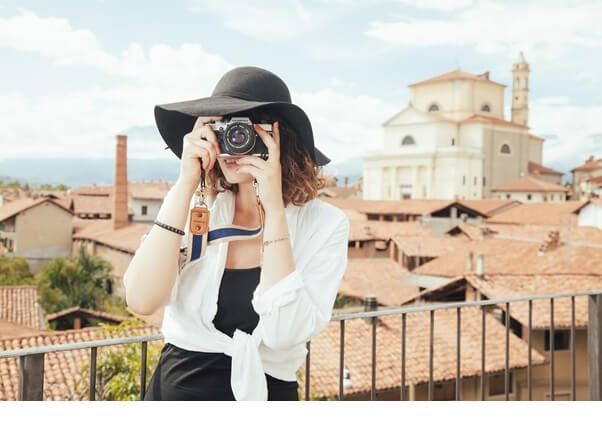 There are a couple of patterns for fake investors to trick you.
Selling a investment tool
One of pattern we found is to sell investment tools.
There are a lot of fake investors sell INVESTMENT TOOL sometimes does not even exist. They insist on that "This investment tool will change your life. And You do not need to work anymore."
Most of time, once they get money from you, they will just run.
When they sell Investment tool, they say something like this…

Free Income! Zero effort required!!
You can achieve $1 million dollars in a year!
Just do one thing makes you rich!
A lot of people do not understand success requires years of hard work. We do not really name the specific one but it's 100% scam if it says something like "Work from home. You can make tons of money."
This phrase translates into "Buy my stuff to find out how".

There is no such a thing to make tons of money without any effort. People buy stuffs or get value from something they cannot do in one day or a simple task. DO NOT even listen to them before you waste of your time or get distracted.
Leading you to Ridiculously Expensive Investment Seminar
This is getting a huge problem in Japan. Another thing is to lead you to an expensive investment seminar.
After you get quiet along with a person you met on a dating app, they send you;

I would like to introduce my mentor I look up to.
Can we discuss your financial future at Outback Steakhouse?
Sometimes, they invite you to a free seminar. However, this is just a promotion of "couching, consulting, or courses."
Most of time, you get no return from these products and service. So, just don't talk to them once he / she starts talking something like that.
Private Consultant
You may have received messages like;

Hey are you interested in making some extra money?
We are teaching people how to make money online with zero effort.
Do you want to get free income?
There are a lot of dubious investors giving investment advice.
Most of them say like;

I am going to help you achieve your financial goal.
Subscribe to my Newsletter so that I can teach you how to make money.
If the person makes so much money everyday, why do they spare an extra time to teach other people rather than focusing on making money?
Invitation of investment business
There are fake investment business scammers may introduce you. It is a fake investment business saying like you can easily make money from ads by investing service or products in another country.
Some businesses may sound really legit service or products, but I recommend you not to even research or talk to them. Their job is to make you believe in service or products do not even exist.
The easiest way to spot the dubious investors in dating apps
Watch as FTC staff talks about the red flags of student loan debt relief scams, how to avoid them, and where to get official information about student loans: https://t.co/QUPZsjs3ek

— FTC (@FTC) June 4, 2019
There are a couple ways to spot the fake investors. It's a particularly awful scam. Those investors will not be really hard to identify and avoid.
Most of time, they often make a lot of spelling and grammar mistakes.
Ignore words relate to investing.
You can spot them if they lure you into their business or buying investment tool.
They would probably say like "Thank you for reading my profile. It might take for a while to respond back to you since I usually get many messages. I make a living as an investor. They say money can't buy you happiness…. But it can buy you a G wagon and me happy. I love to travel, recently went on a trip around Japan and I'm looking a travel buddy."
Most of cases, they Photoshop the profile to make themselves look nicer. Also, if they are a scammer, they will message you about your financial situation.
Avoid users say no occupation with extremely high income
If you don't know what they are doing, high-income users should be the one you need to watch out for.
The user is not usually an office worker but a woman with high annual income.
If the profile says;
I am a freelance business consultant.
I am always welcomed to get questions about your business.
Freelancers, Business owners, CEOs
If they say something like freelancers, sole proprietors, managers and executives in their occupation, they tend to be unfortunately a scammer. You should check their profile if it sounds legit or not.
It might be a good idea to talk to them if you find out they are not a scammer.
Conclusion
🔍🔍🔍#BeFraudSmart and take a closer look at the emergency scam
🔍🔍🔍 pic.twitter.com/v6FD78muXx

— WU Consumer Protection (@WUStopFraud) January 3, 2021
You need to completely ignore Investors in dating apps。
There are suspicious investors in the matching app, but it is easy to identify, and if you encounter it, you just ignore them.
And since there are not a lot of suspicious investors in the first place, this won't be a big problem for you. If you encounter it and you feel uncomfortable, it's better to report the case to the customer service.