Older Women Dating – OlderD Review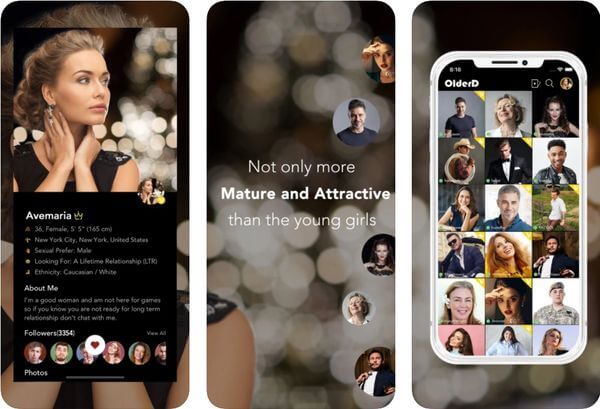 Older Women Dating – OlderD
Older Women Dating – OlderD is an iOS app available in English and Chinese languages. It was launched on the 2nd of July 2019. It was developed by 双波 涂 (Shuangbo Yu). This developer has only this app in the store. There is no information about this developer.
According to their description, they are mainly targeting major cities in America: New York, Los Angeles, Chicago, Houston, Phoenix, San Antonio, San Diego, Philadelphia, Dallas, San Jose, San Francisco, Las Vegas and Washington, D. C.
https://olderd.com is their web address, however, they do not offer any website service. It would direct you to download their app from the App Store.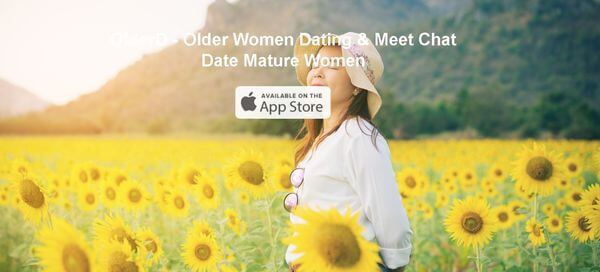 You have to be aware that there are a few cougar dating services that have similar names!
Such as this site. https://www.olderwomendating.com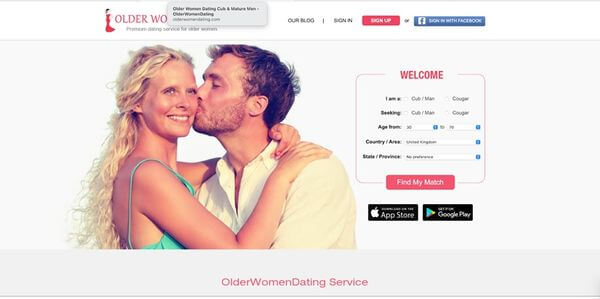 They also offer an app service for both iOS and android devices. Their app log is very different.
It is interesting because this developer also has a Chinese name.
Older Women Dating – OlderD Verdict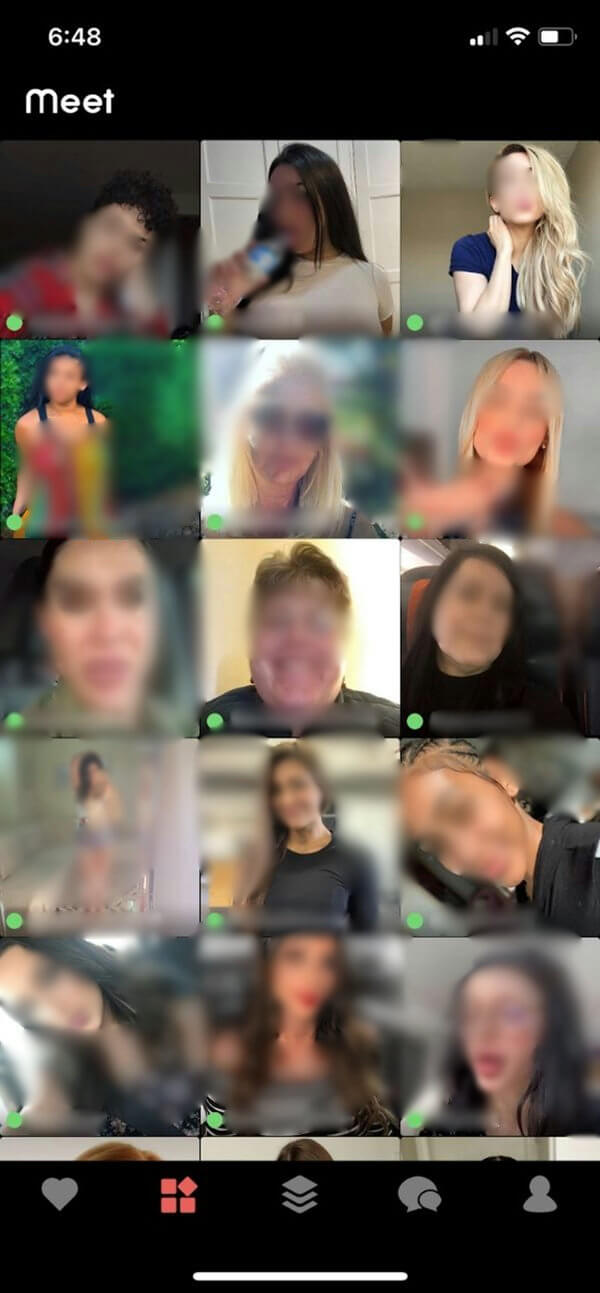 Older Women Dating – OlderD is somehow a very mysterious cougar dating app which was created by a Chinese developer.
Its users are very open about their personal information and show great eagerness towards getting sugar boys by offering very lucrative incentives by private messaging.
In order to get in touch, users do not have to spend any money. However, there are some similarities in wording in those private messages with great offers.
This needs to get some attention because it could be a scam.
Getting in touch with them outside of this app by other free apps such as What's and Snapchat, is also free.
Thus if a sugar boy with a nice appearance, or a photogenic individual who are based in those targeted cities, can give a go/shot with caution, because there is nothing to lose.
Just be aware of that OlderD Customer Support is unreachable.
Older Women Dating – OlderD Cougar Variety
Older Women Dating – OlderD has a very good diversity. This is common knowledge that more users in a bigger city. This app is targeting particular cities in the USA thus, users in those targeted cities have a lot more advantages.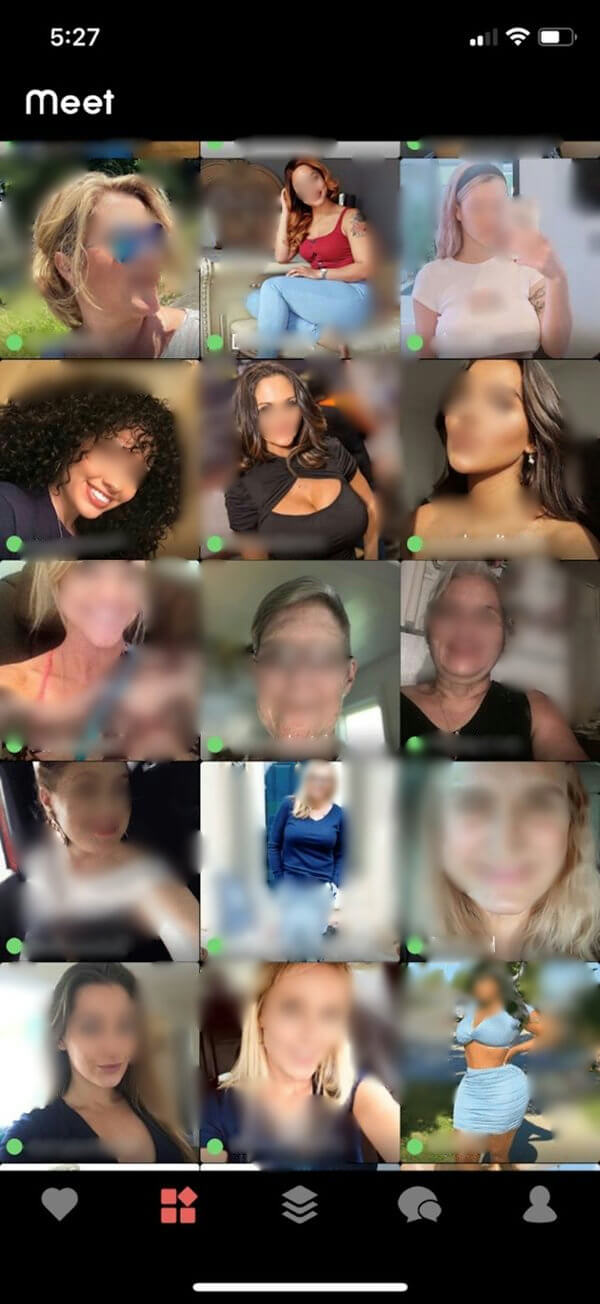 There are all sorts of women, wide ranges of age, race and shape. Most photos come across as authentic.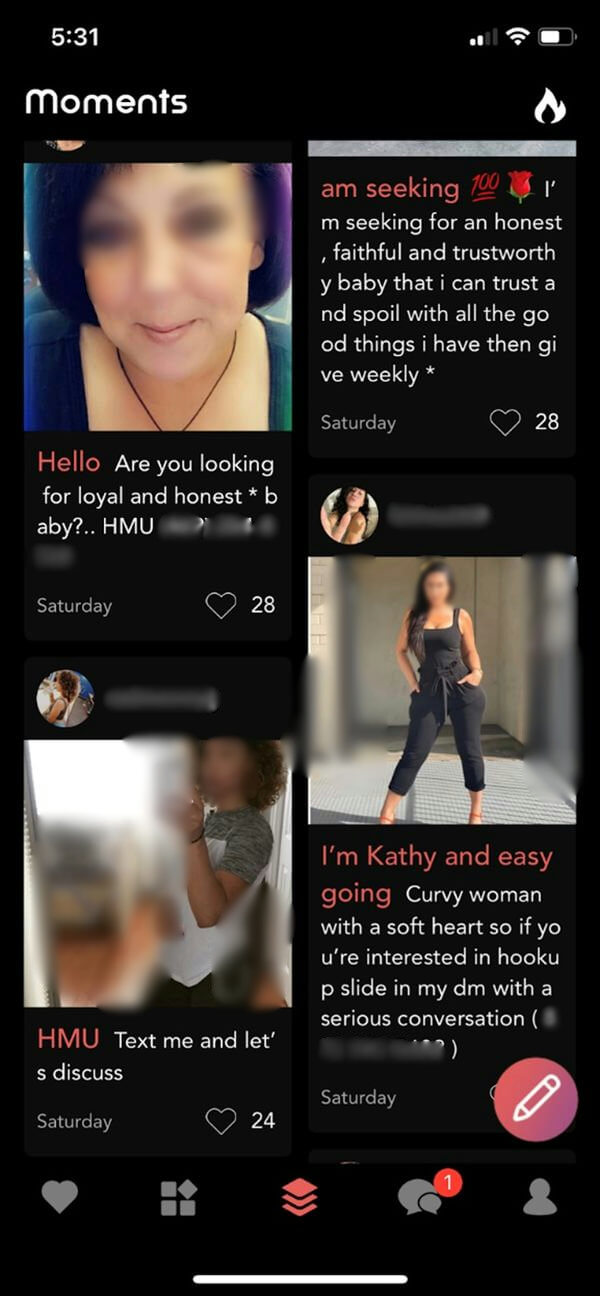 Moment section shows that there are a lot of individuals with different interests and personalities.
Those personal contacts could be interrupted as their desperation. Due to Covid 19 pandemic, some people may be experiencing some extra isolated feelings.
However, sharing their personal information in public feeds would be NOT a sensible thing to do.
How to join Older Women Dating – OlderD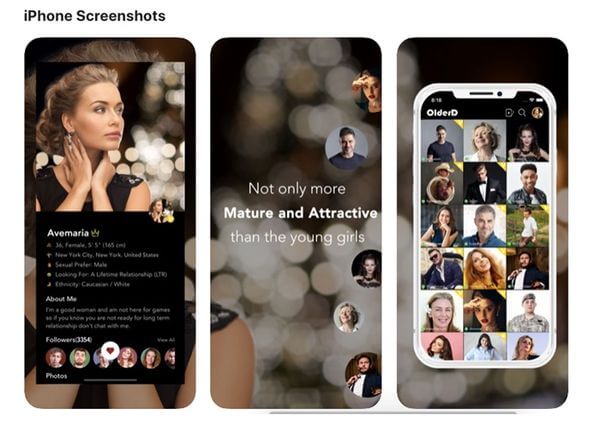 Obviously, Older Women Dating – OlderD is an iOS app thus people need an iOS device to download this app.
Older Women Dating – OlderD is developed specifically for iphone and it is not supported to be used on ipad.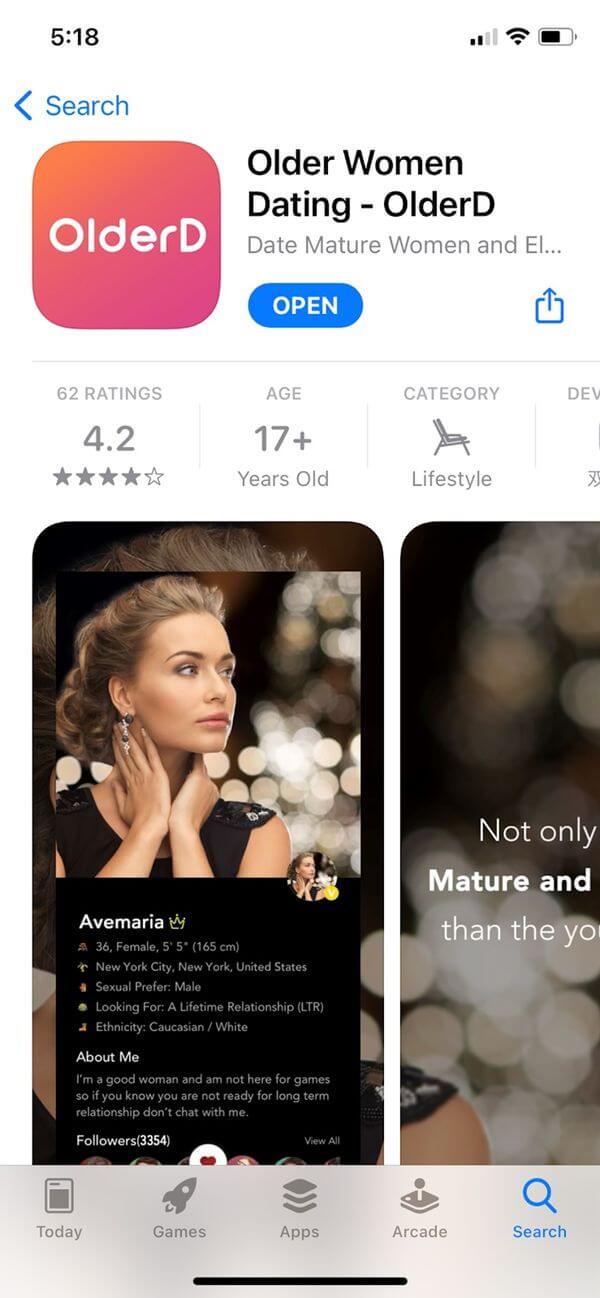 First, people need to go to the App store to download the app. This app has an age restriction. It is under the category of Lifestyle not dating.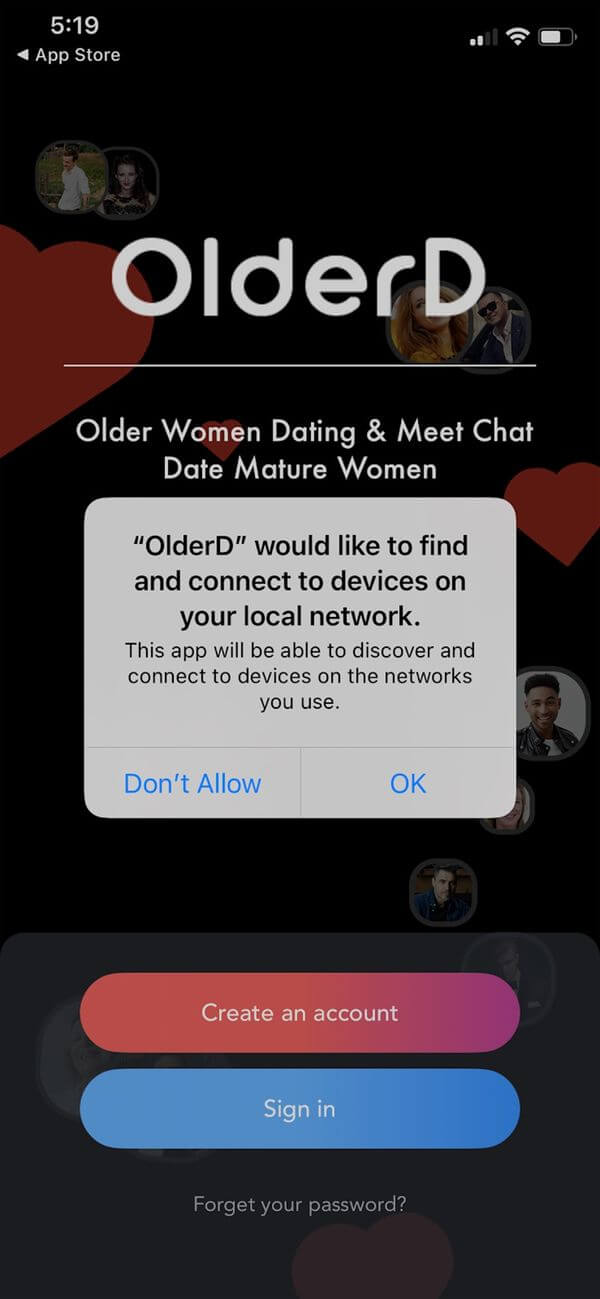 The app would ask users all sorts of permissions.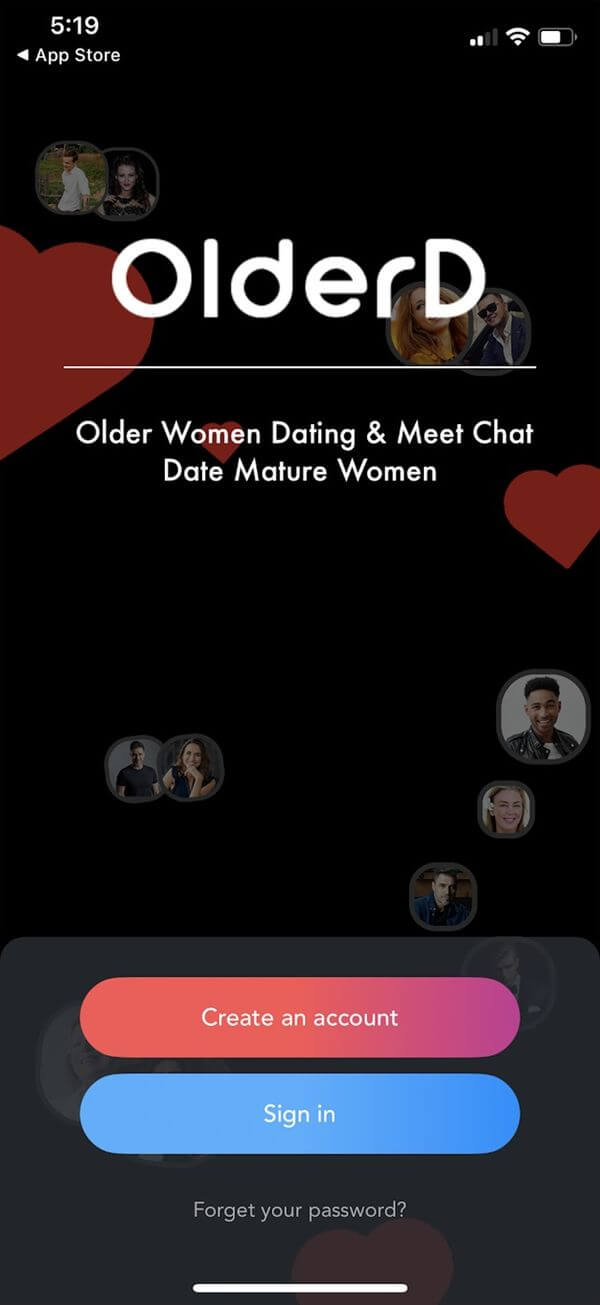 For the first time, people need to choose "Create an account"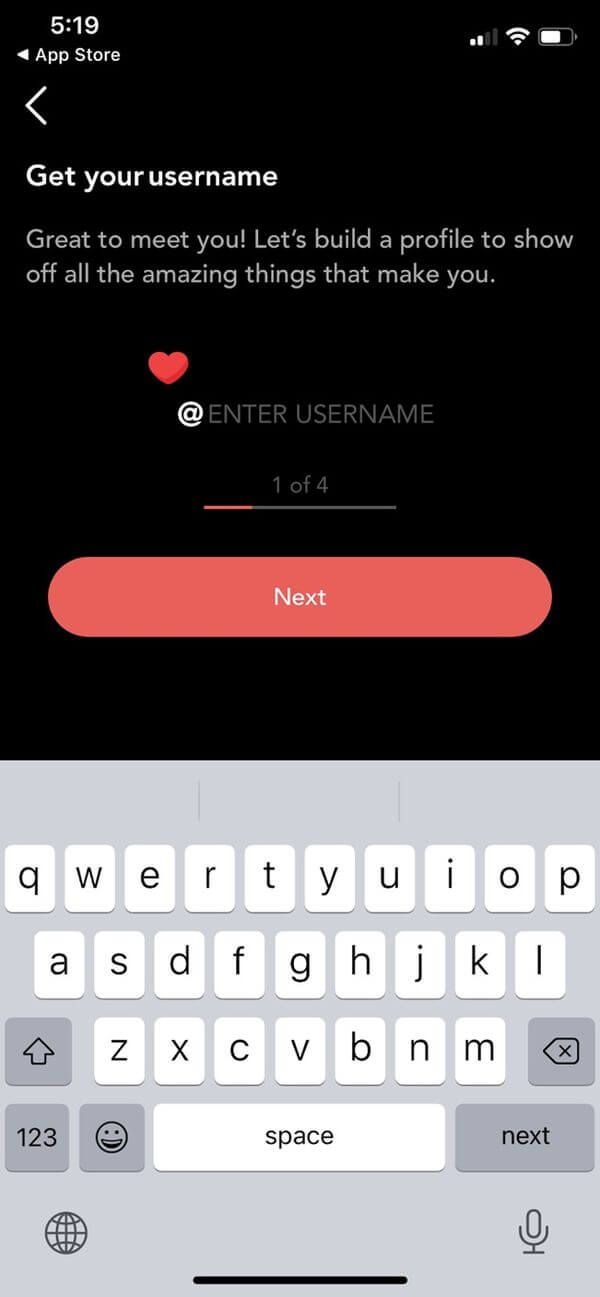 The first thing a user needs to put in would be a username, obviously simple names are all taken thus it would be wise to put some originality into it. If your created username is taken in the end, you need to start all over again from here.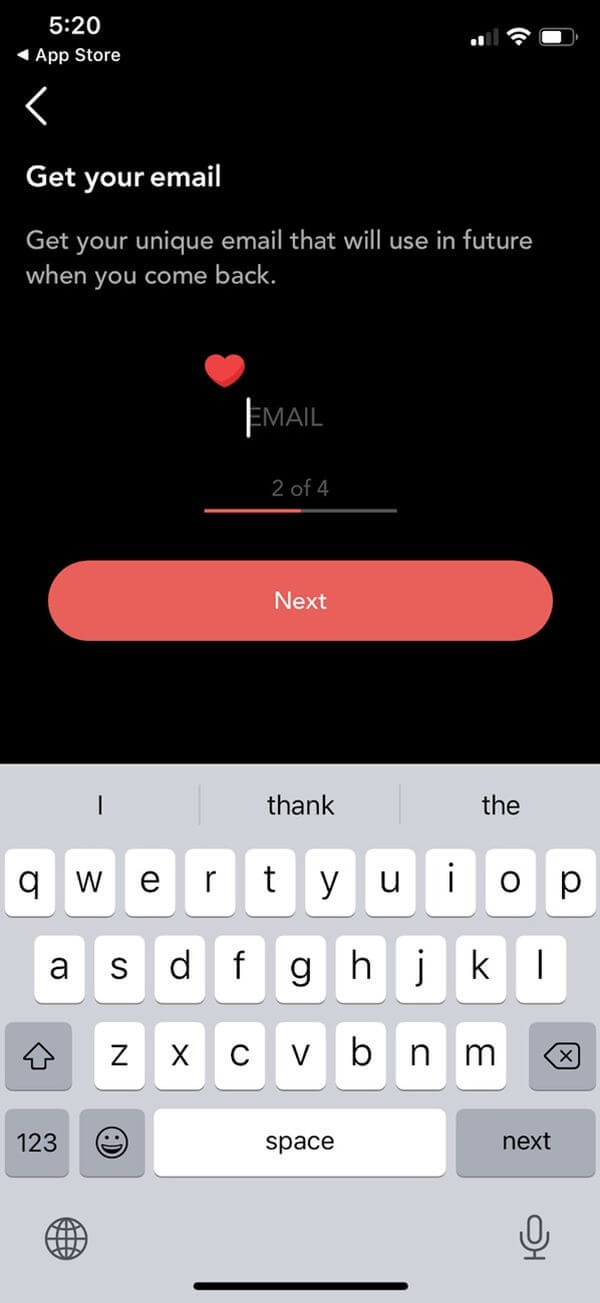 The second thing would be an email.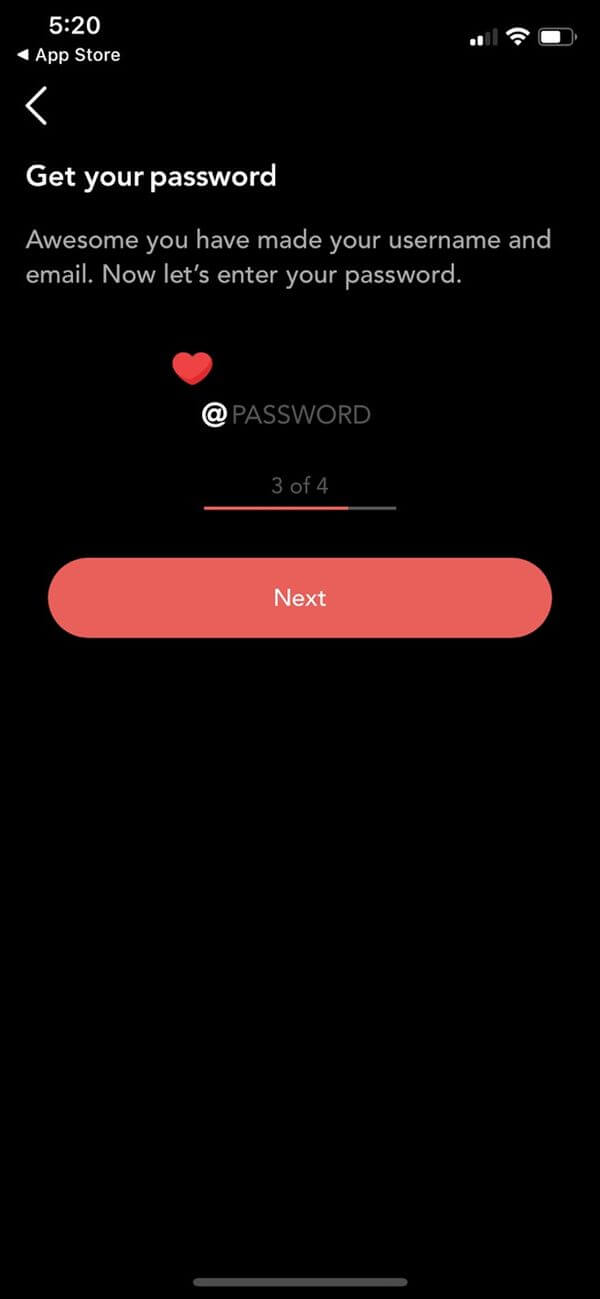 Now is the last thing! (already) People need to choose a password.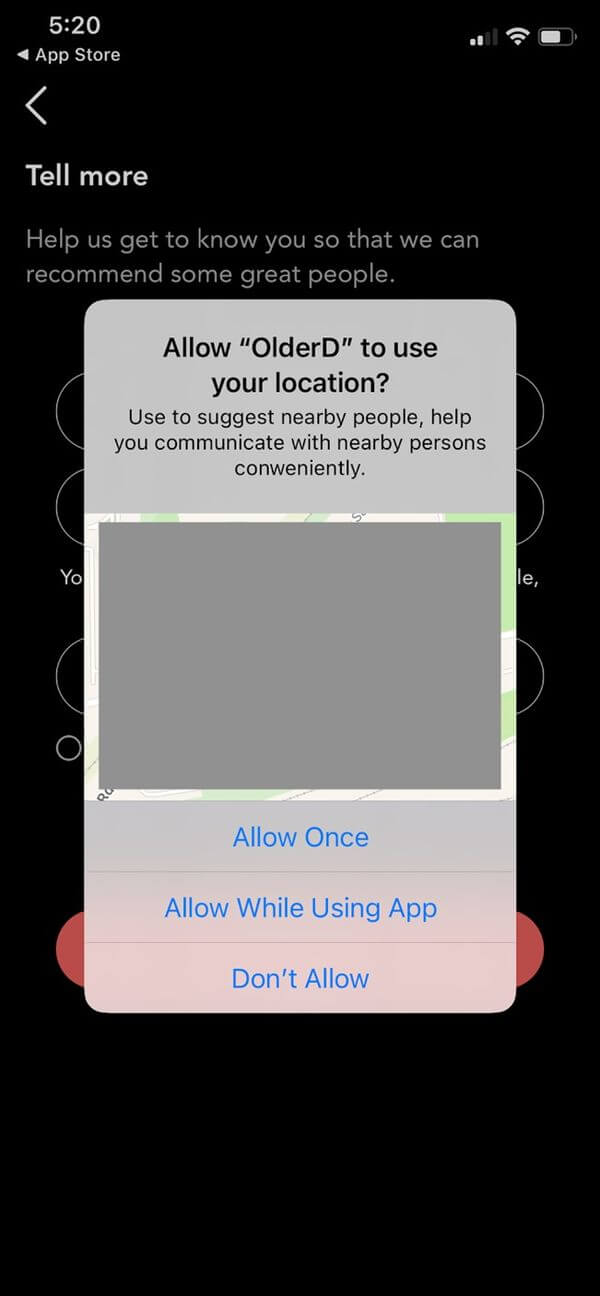 The app would ask a user for a permission to access location service, this would help the app to match other users who are nearby.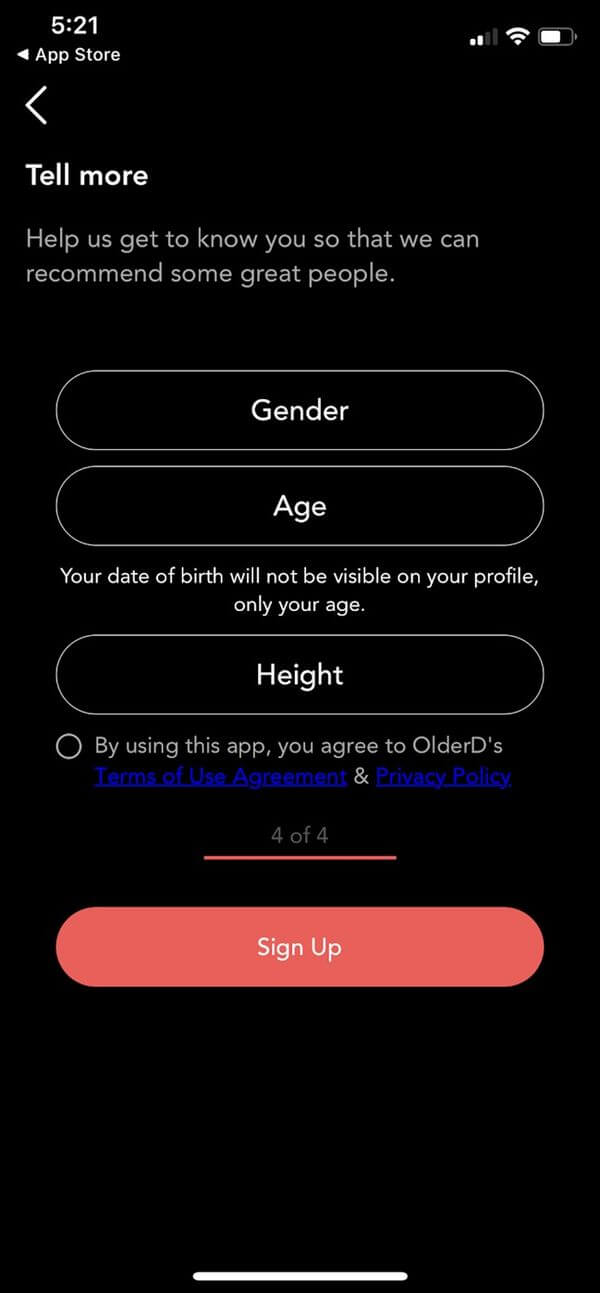 Then users need to choose gender, age and height. They are very basic information. However, later on, users can put more information about themselves.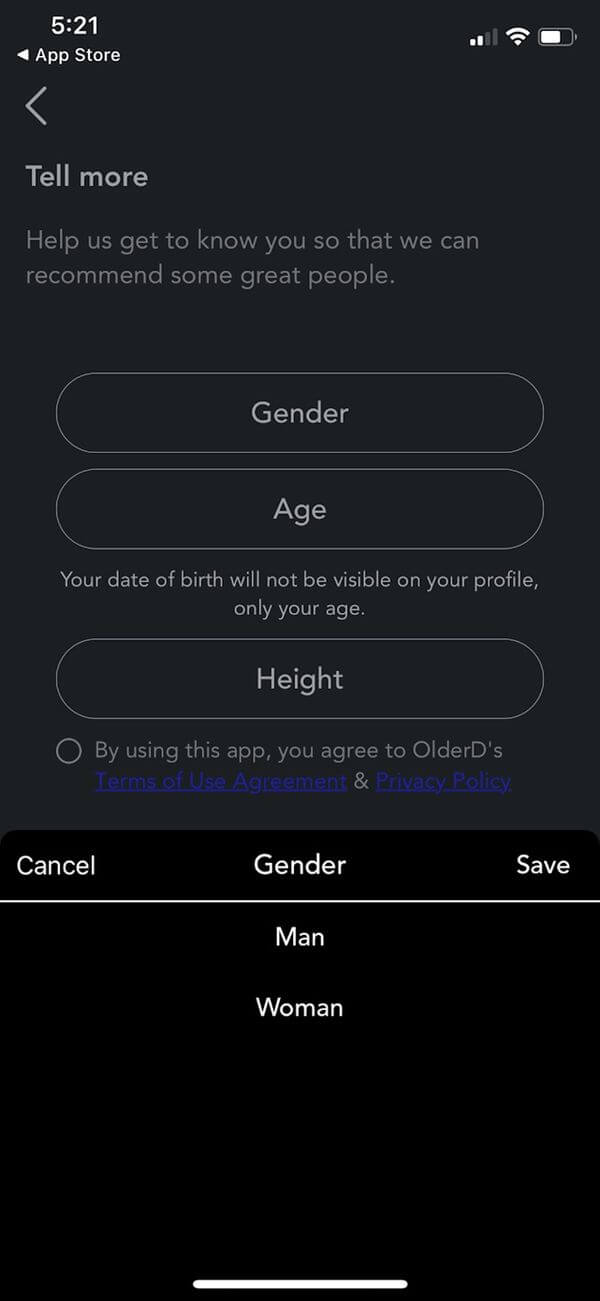 Later on from the profile page, people can select gender preference.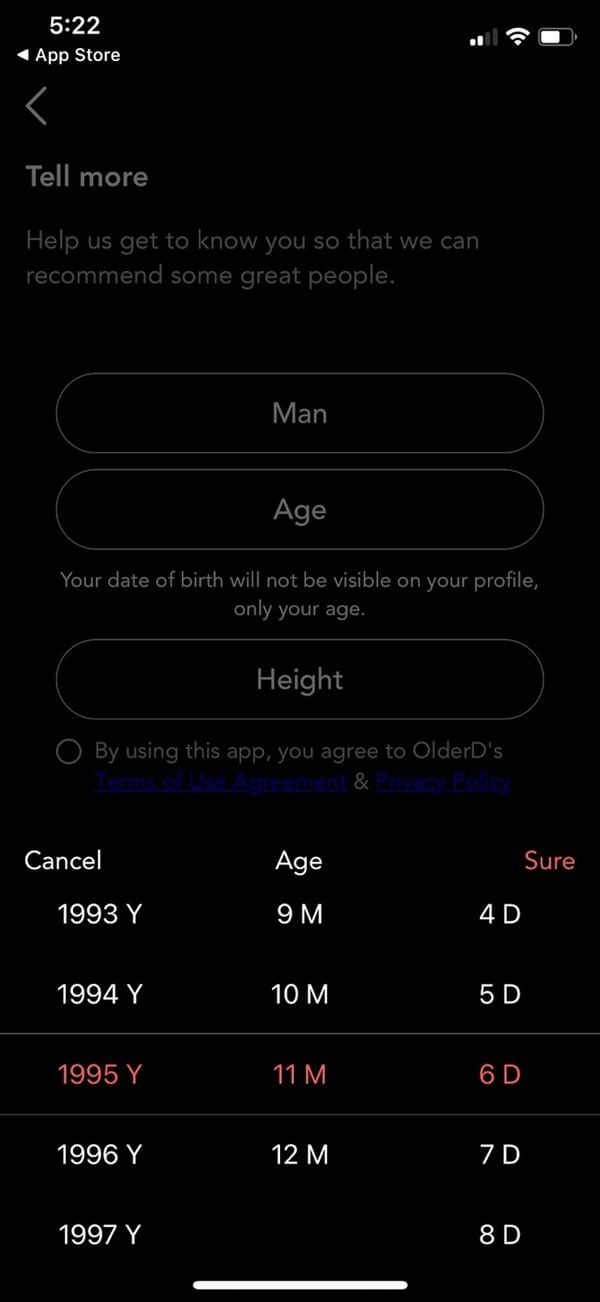 People need to put their DOB.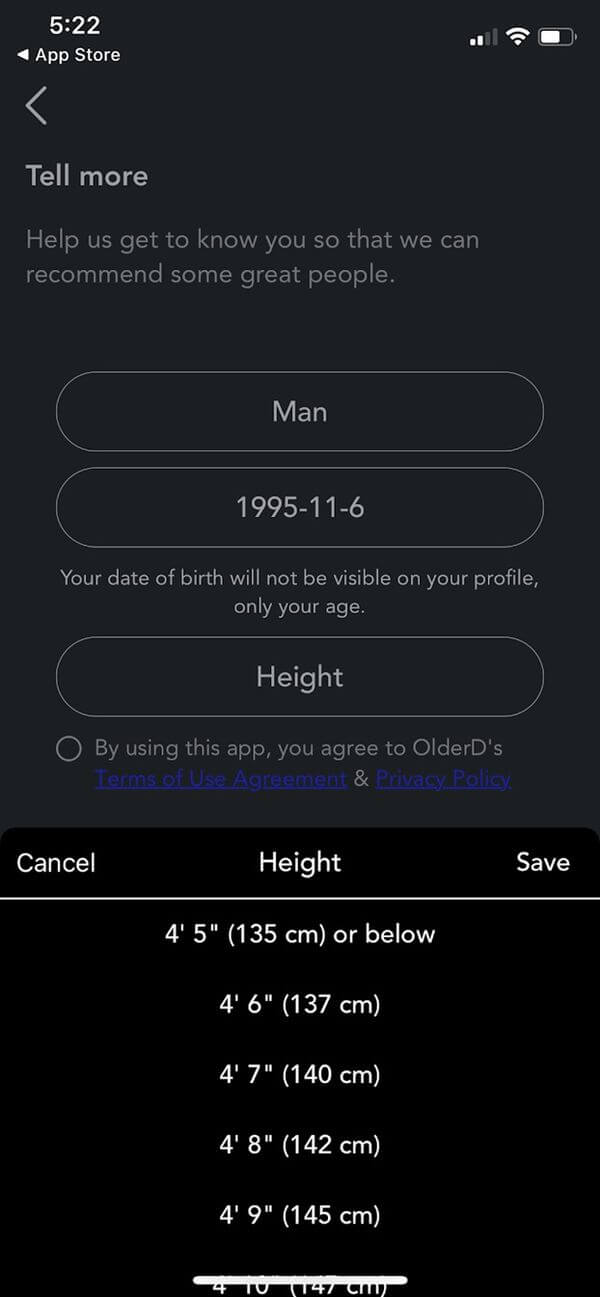 The final thing would be the height. Inch and centimeters are available.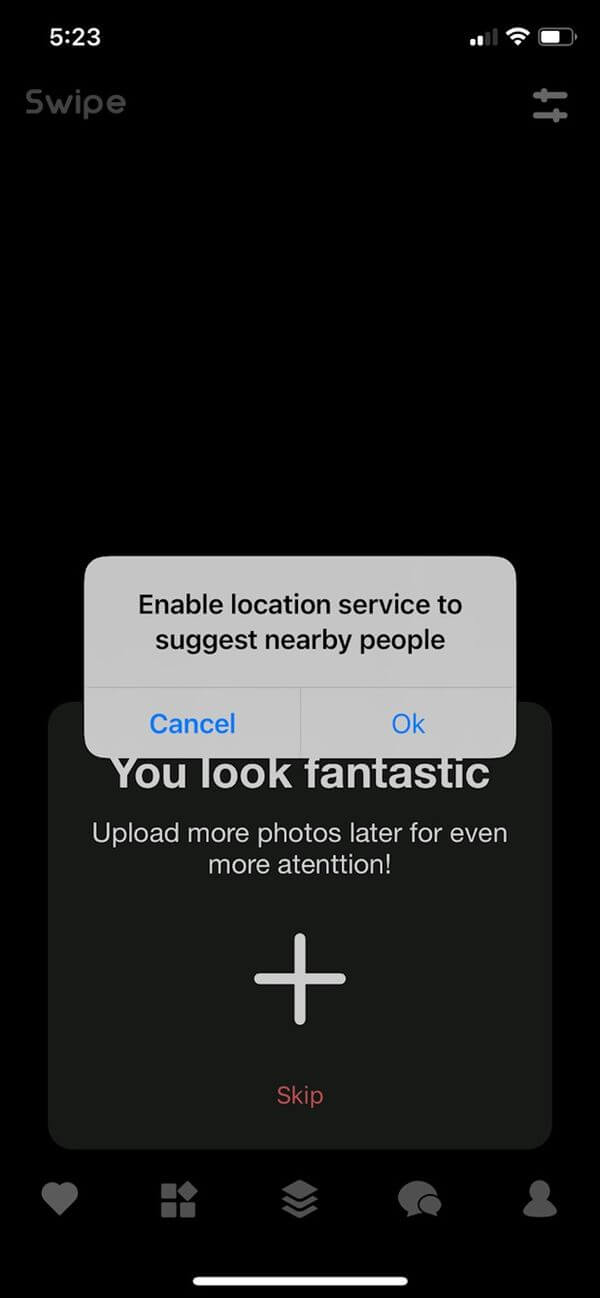 They would ask your permission again for the location service access.
Without this information, the Swipe section will not work.
Users are advised to pick your profile picture.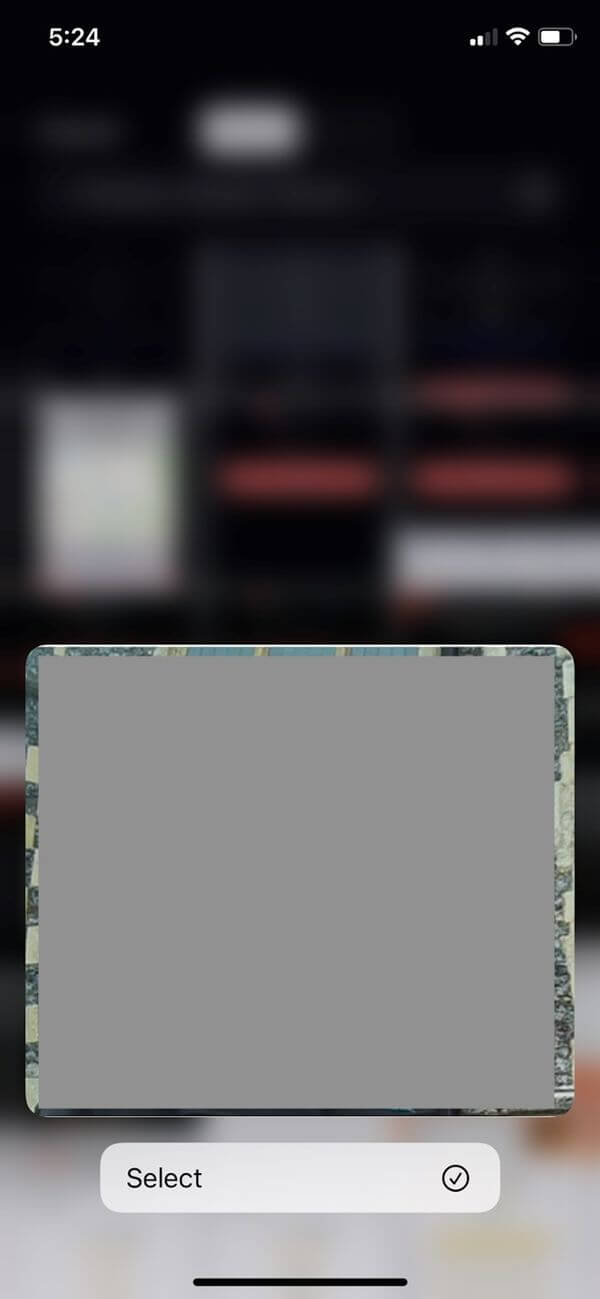 Personally, I have tried more than 5 times to do so however, my photo was not uploaded from my device thus I tapped "skip" and moved on.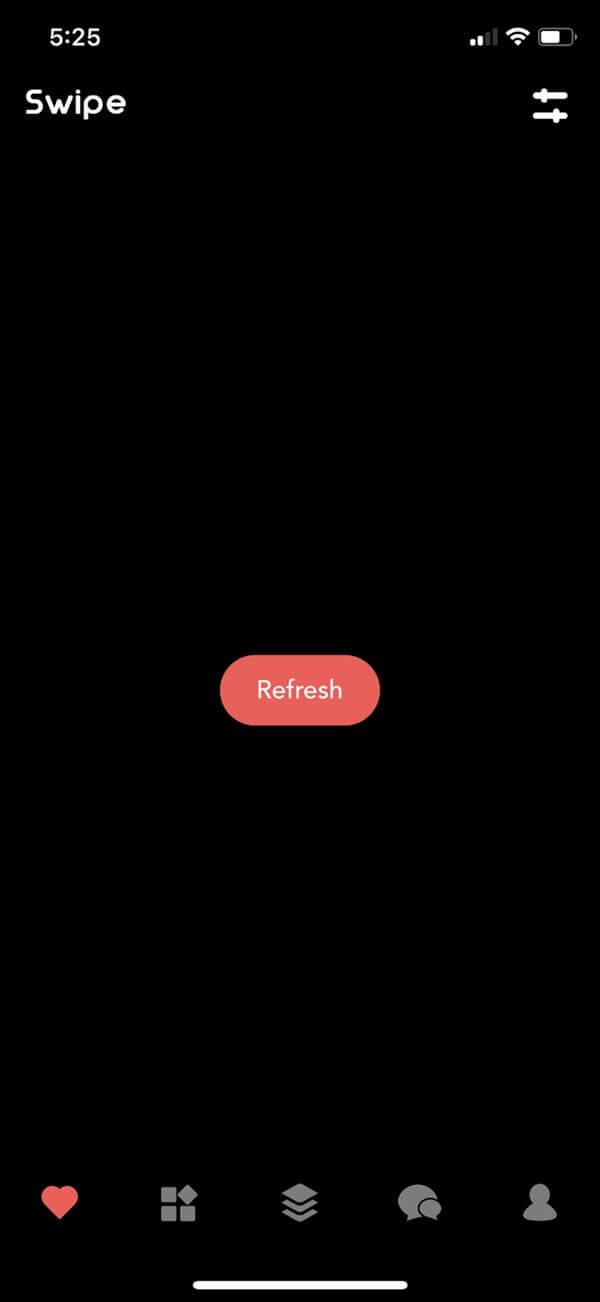 This was the first page, this shows because I did not allow the app to access my location.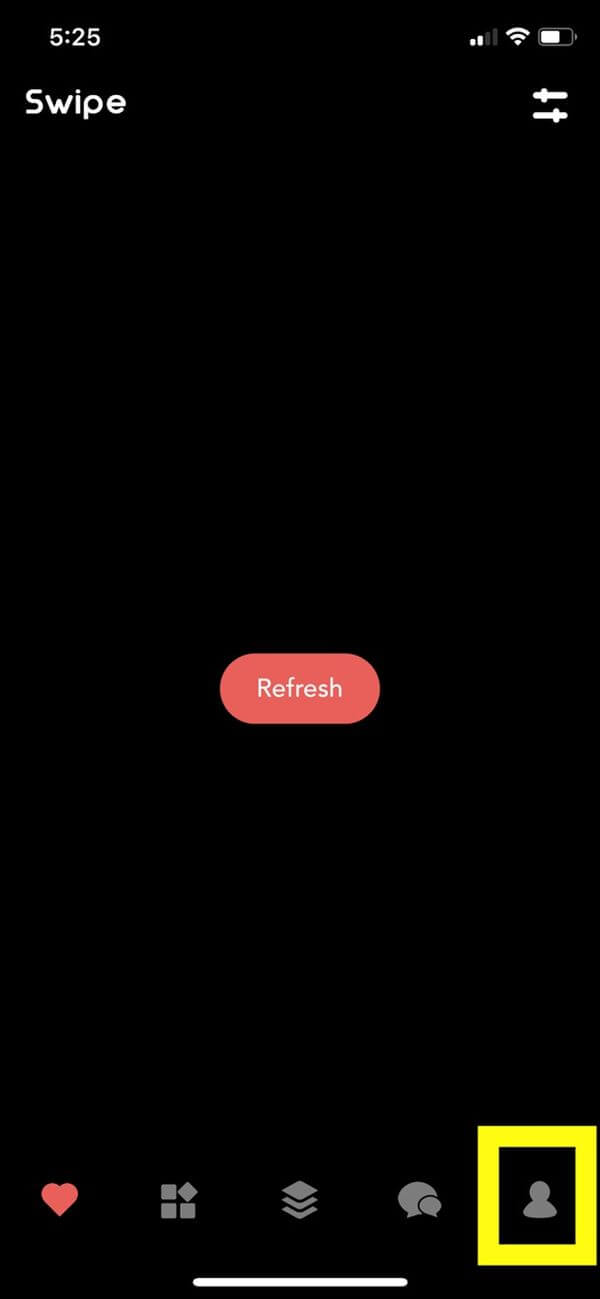 From the right bottom corner, users can access their profiles' page.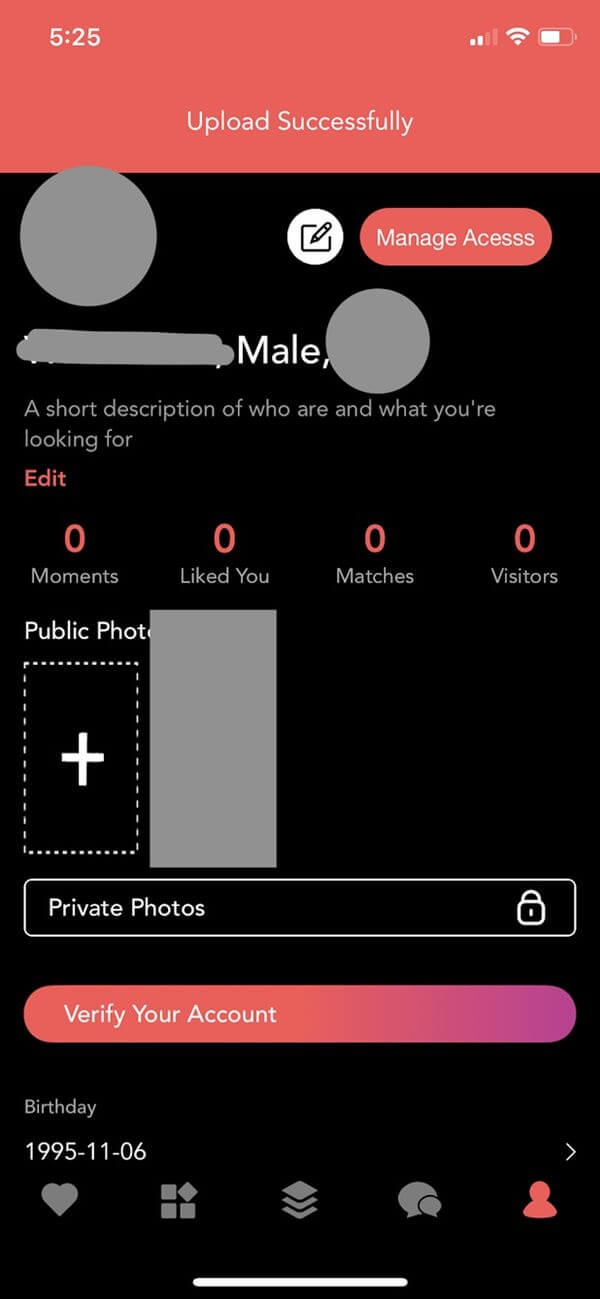 From this part, personally, I was successfully able to upload my photo.
Users are also able to add more information and photos.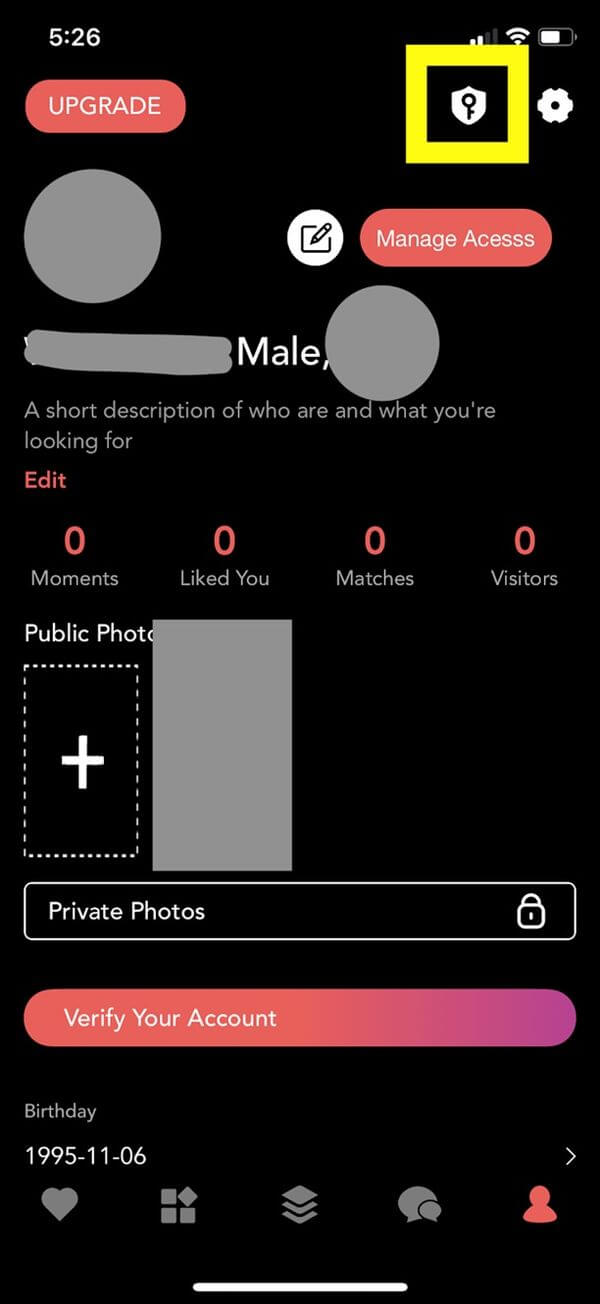 From the top right corner, users can access privacy and security settings.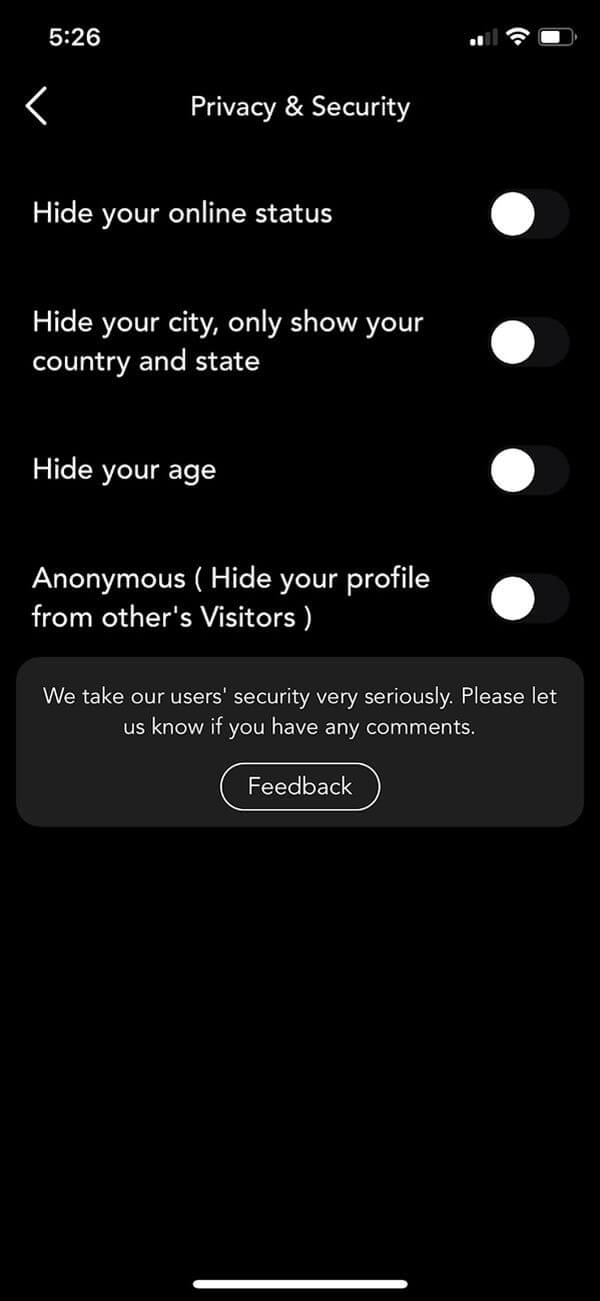 Users can take control of how much information they would want to share with other users.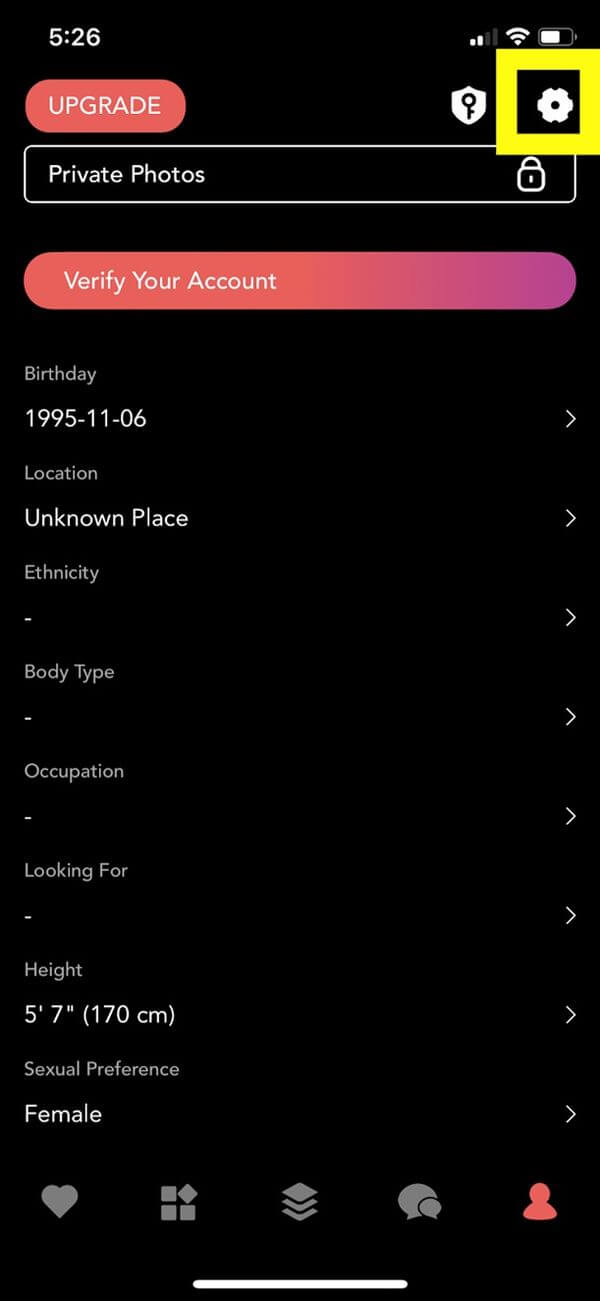 From the top right corner, users are also able to access settings.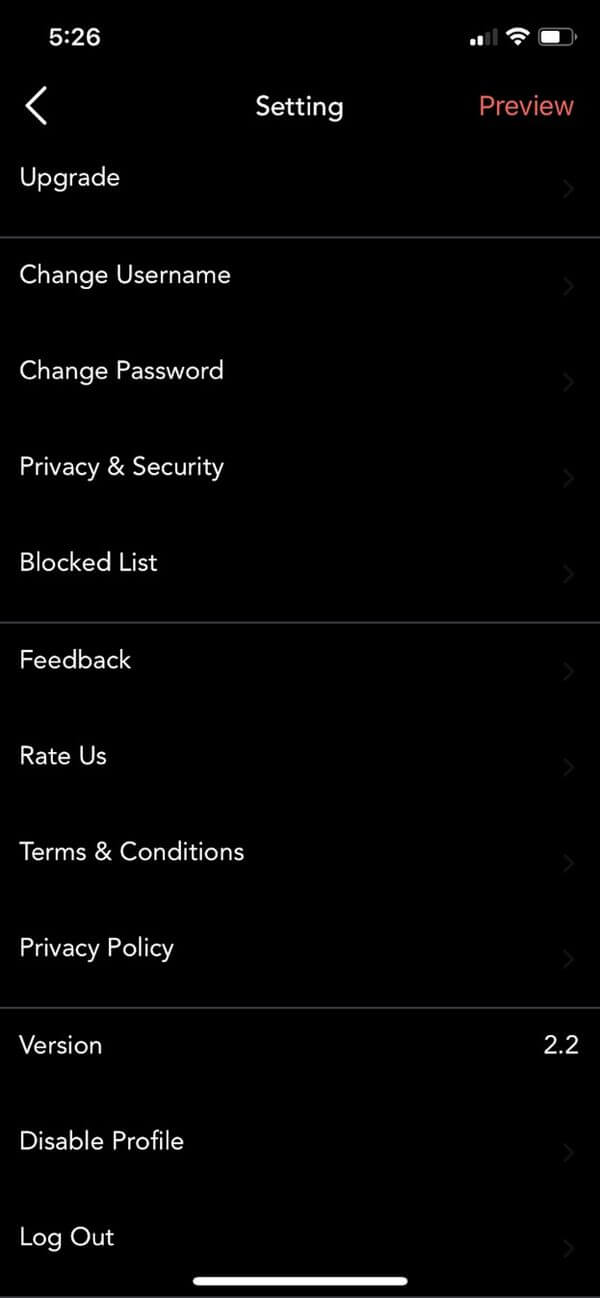 People are able to change many of their settings from this page.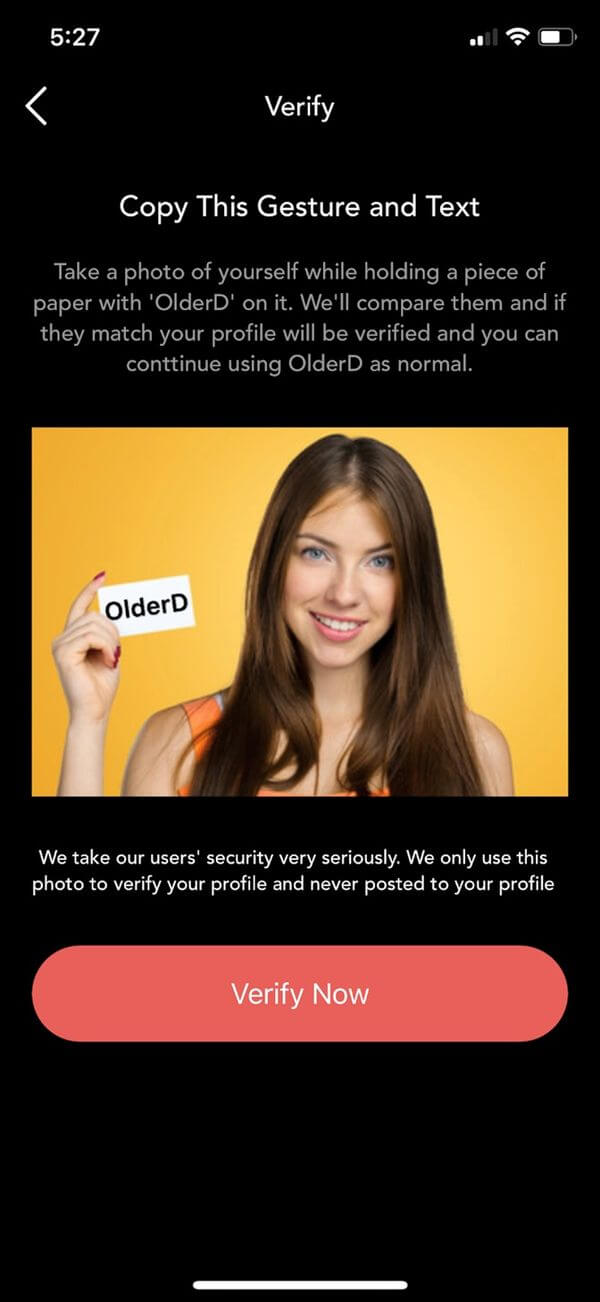 Users can validity their profile by following this instruction.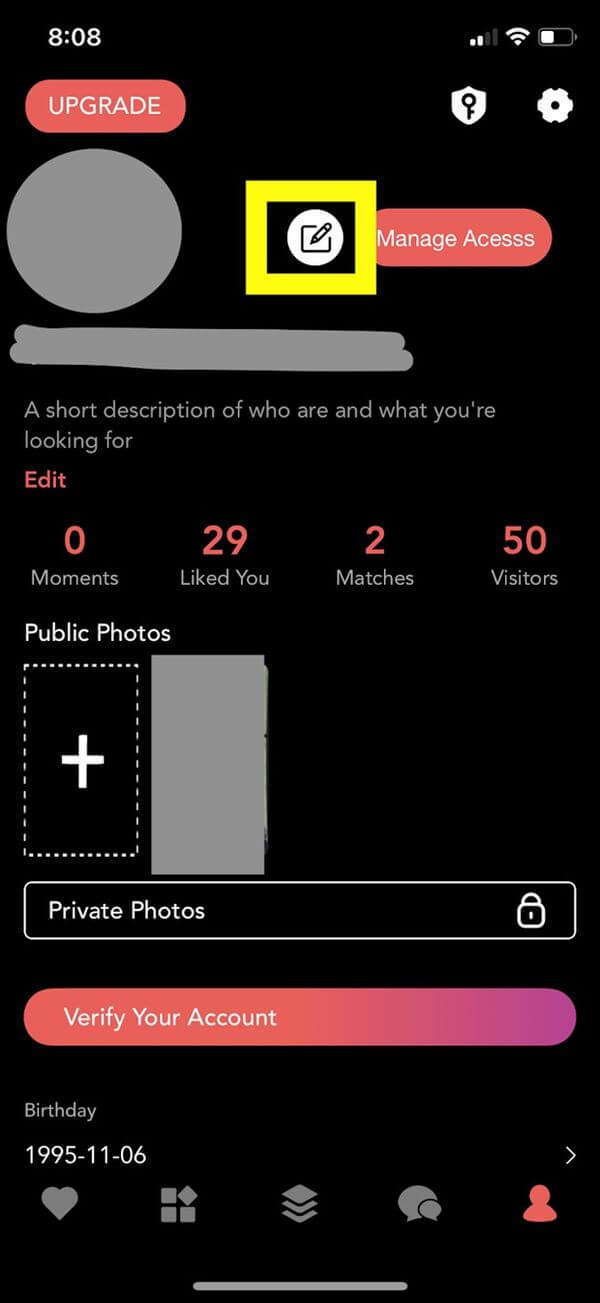 From this mark on the profile, users can access to compose a post for Moment.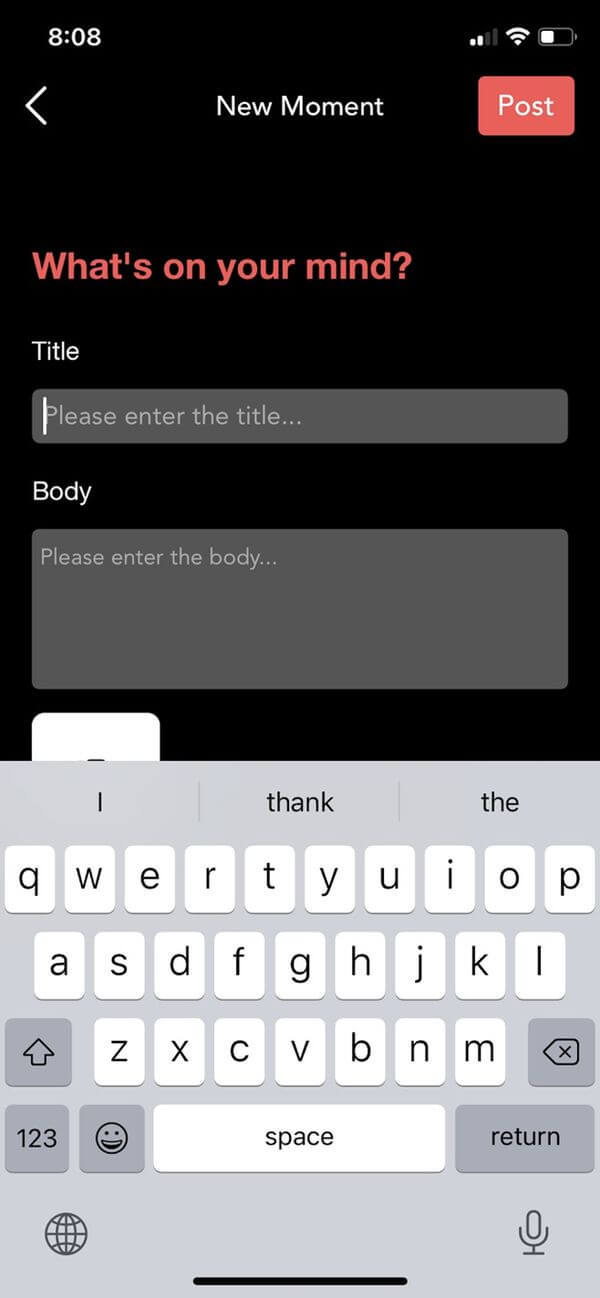 You can add a title, few words, and a photo to go with it. Other users can comment on your posts.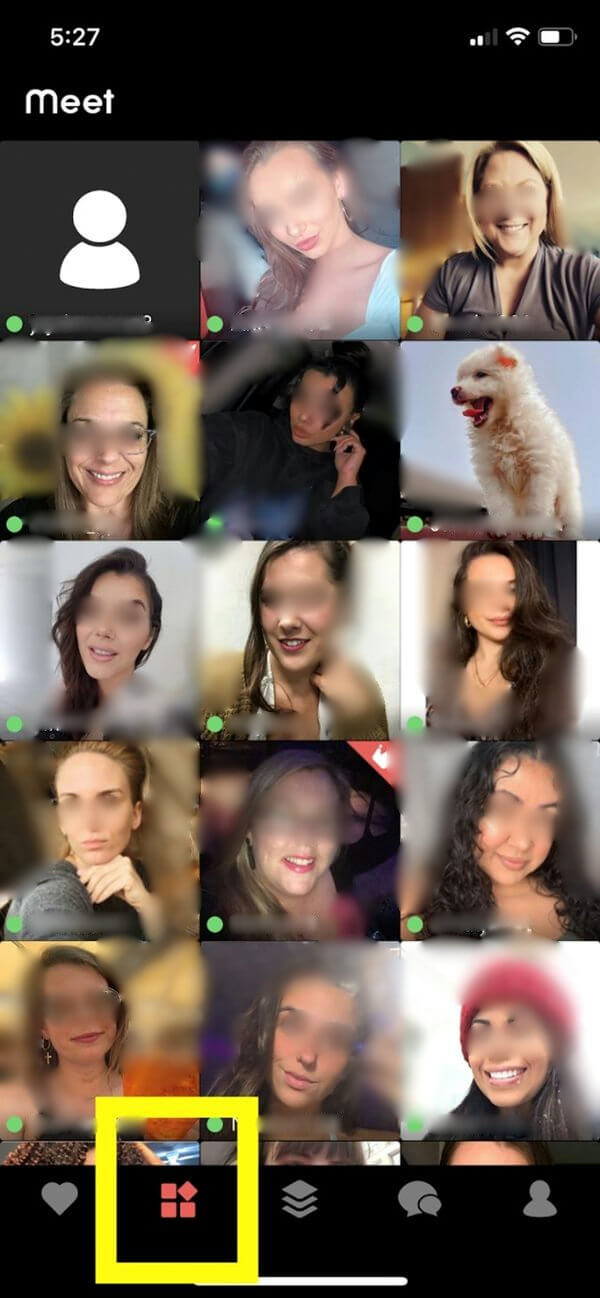 From the bottom menu, users can browse cougars. Without putting your actual location, those suggestions would be random.
Those cougars are all over the USA.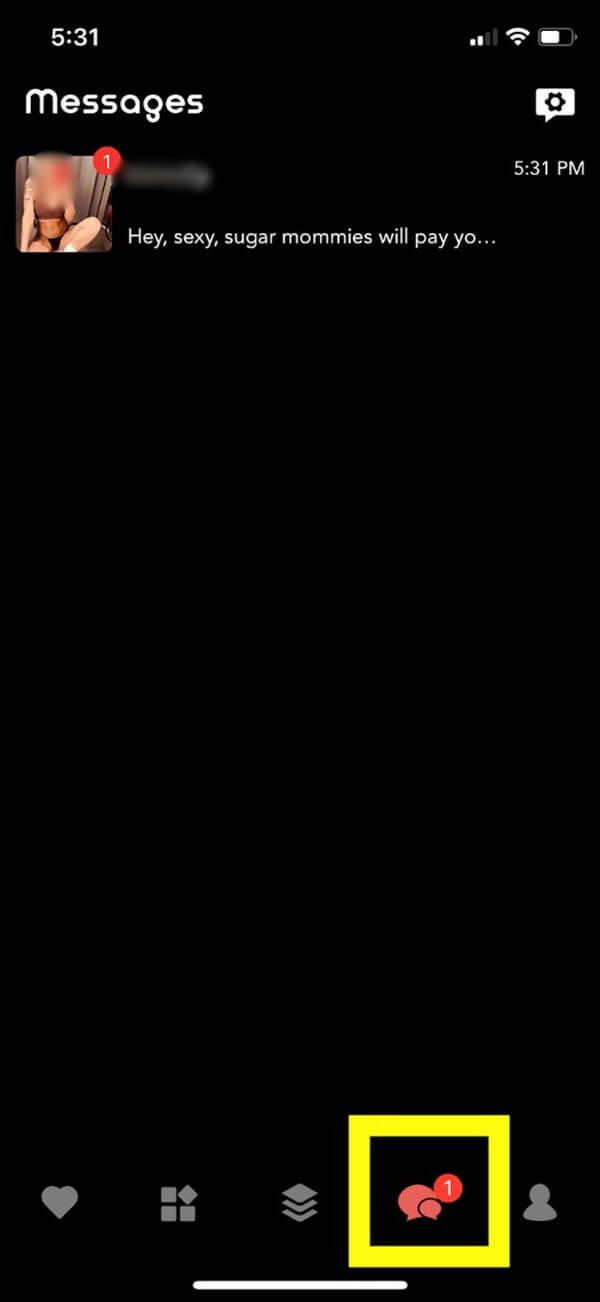 From the bottom message sign, users can see their messages.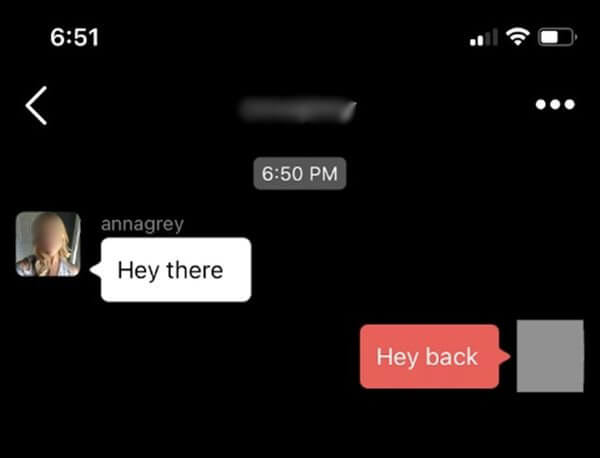 Replying to messages is free.
There are a lot of cougars on this app, thus with the right photo, you would get a lot of interest.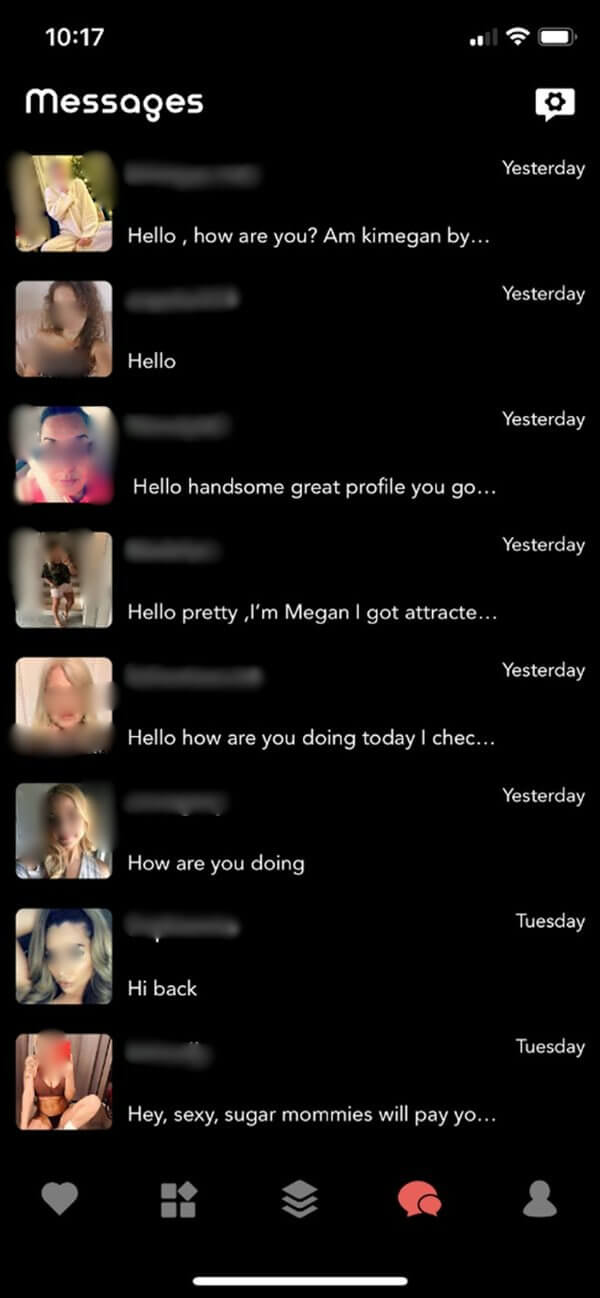 It is very surprising.
Some of them come across as scammers however, some seem genuine.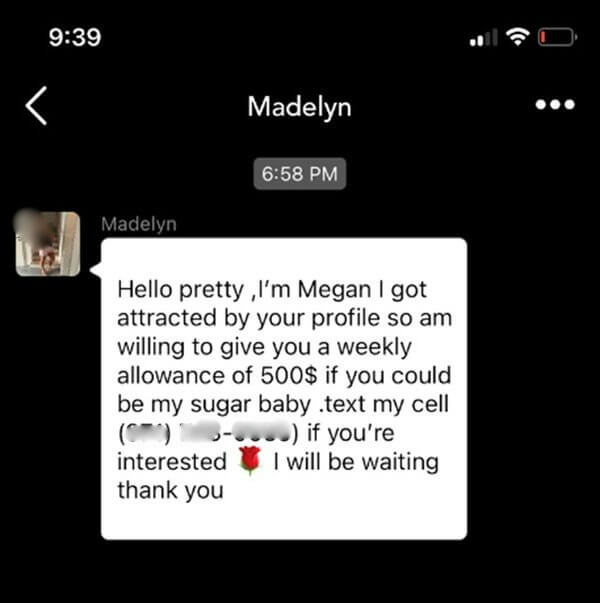 More surprisingly, some cougars offer actual fees with contact details straight away.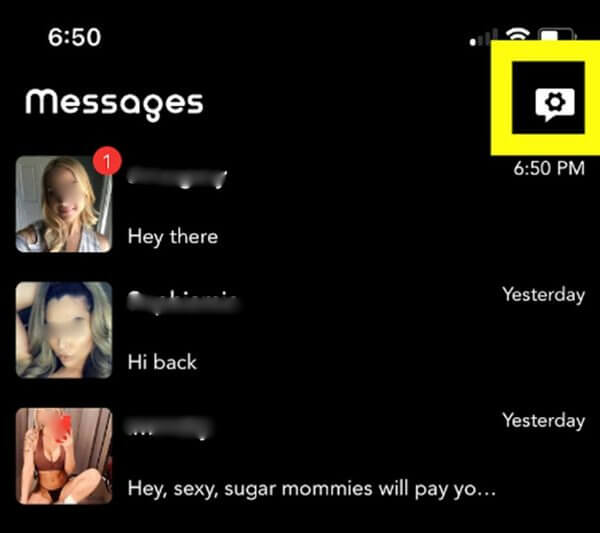 Sugar boys who might get overwhelmed by those offers. They can mute some messages by going to the top right corner. It allows you to receive messages only from your matches.
Older Women Dating – OlderD Premium Membership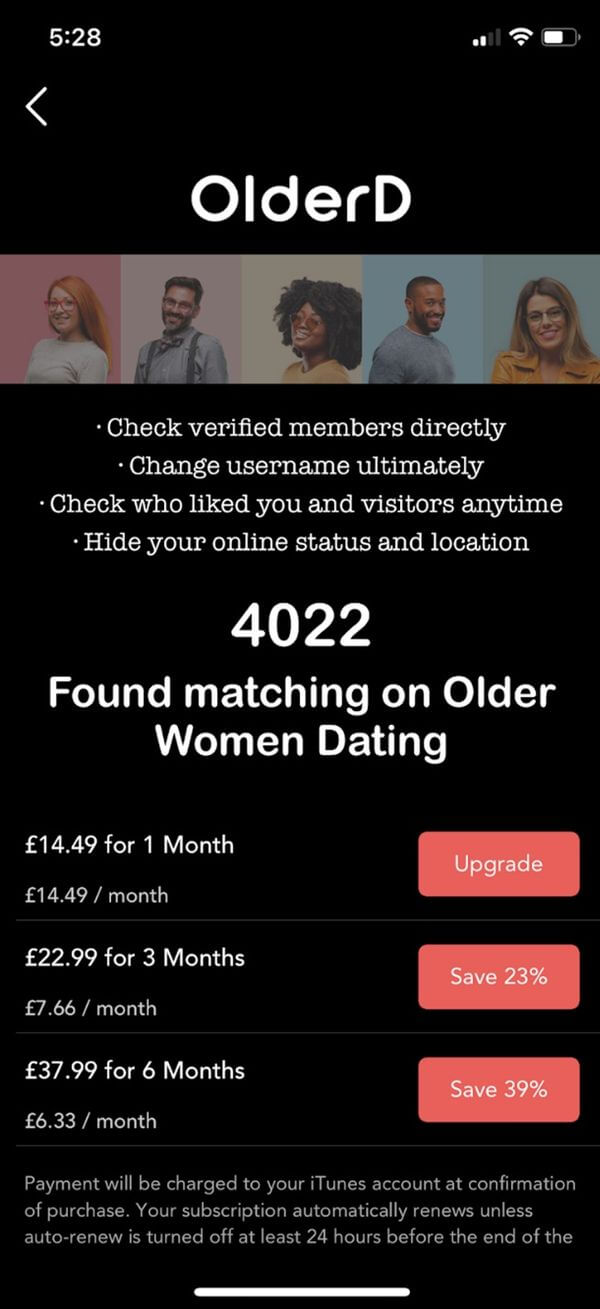 Older Women Dating – OlderD subscription offers
-Priority access to others' verification
-Change their usernames multiple times
-Be able to find out your admires
-To hide online activities
The fee is very reasonable. However, they need to be careful to cancel their subscriptions properly to avoid being over changed.
The payment would go through the Itune account not from your credit card.
The only two services you can get from Older Women Dating – OlderD premium membership would be revealing who actually "like" your profile and access to more profiles.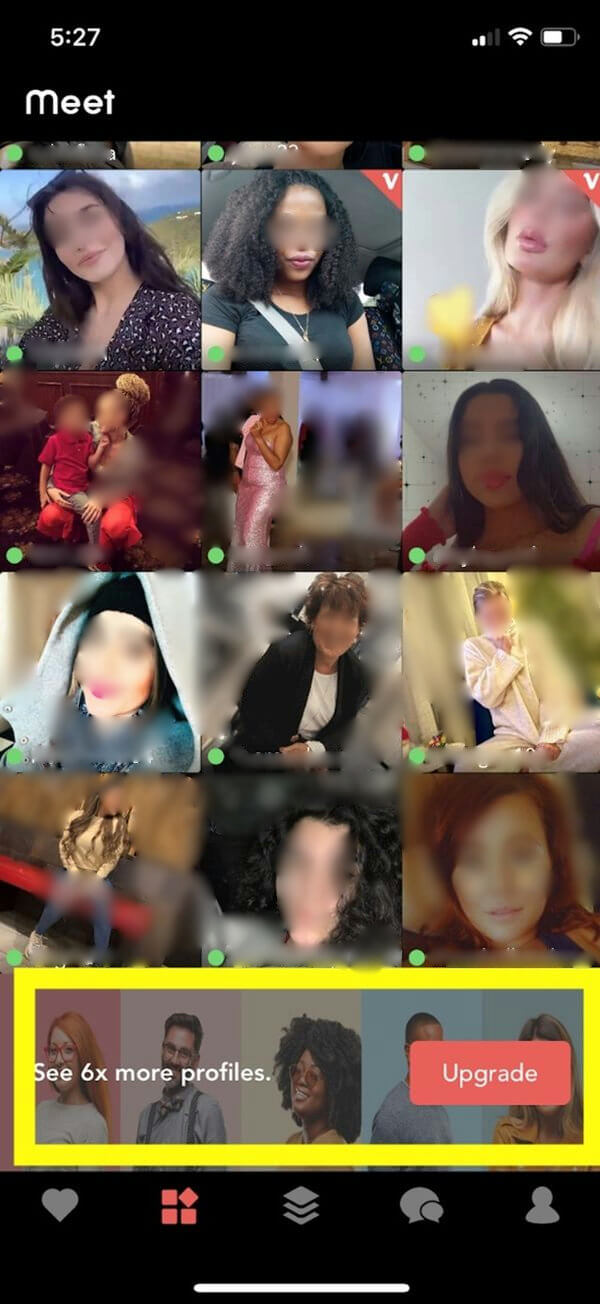 However, with the right photo, cougars on this app are very keen to get in touch and offer some incentive in the advance.
How to make contact with cougars on Older Women Dating – OlderD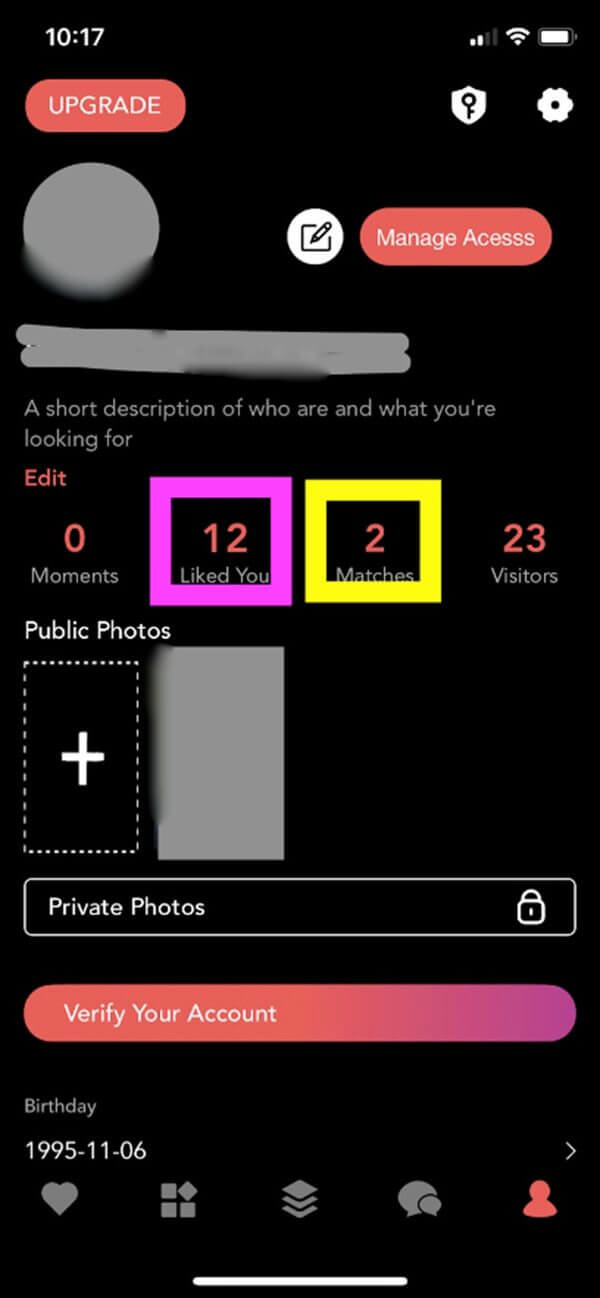 Free members can not see their admirers, but they would message you!
Thus If sugar boys like them back from messages' profiles, they most likely will be able to find out their admirers.
Unique Features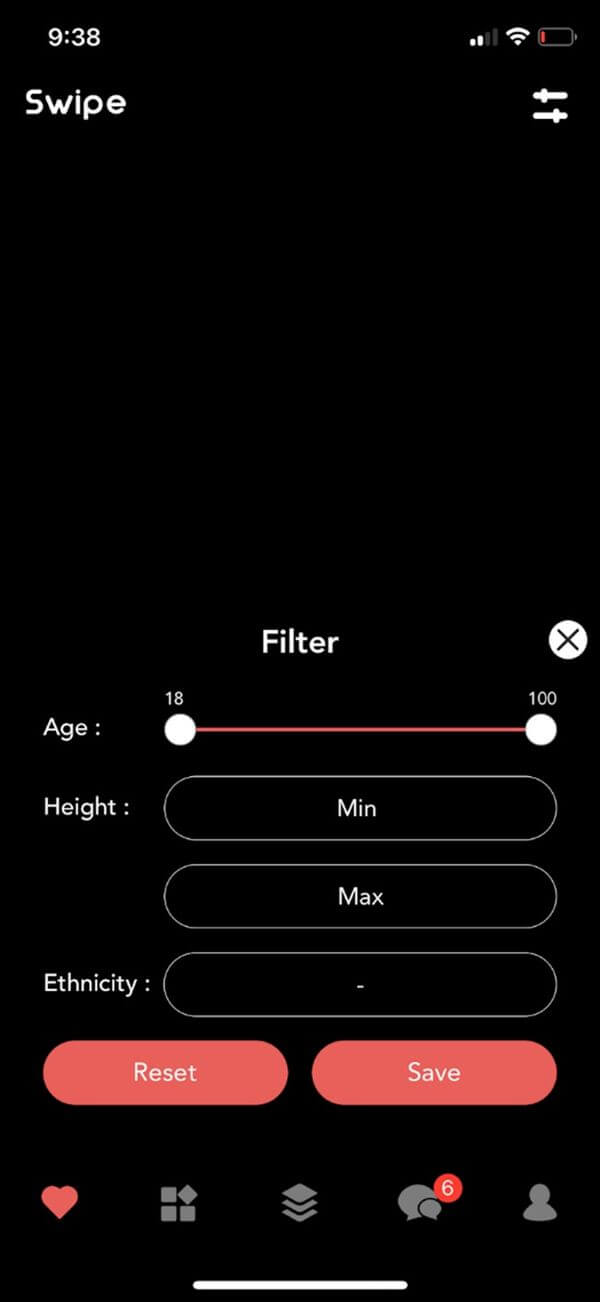 Swipe feature can be shown as the first thing when users open this app. By using the filter, photo feeds would appear.
As some other famous dating apps such as Hinge or Tinder, users can swipe their likes and passes.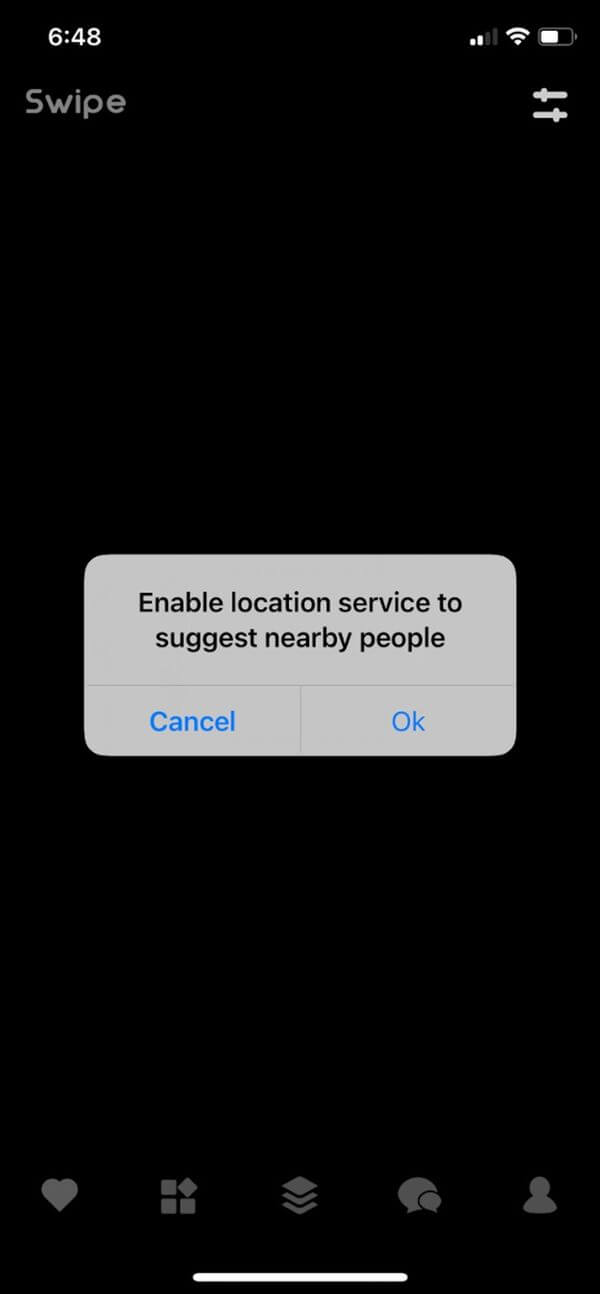 But this feature only works when you allow the app to access your location.
Moments feature can be accessed from the bottom menu.
Cougars post their life updates. Sugar boys can "like" them or leave some comments.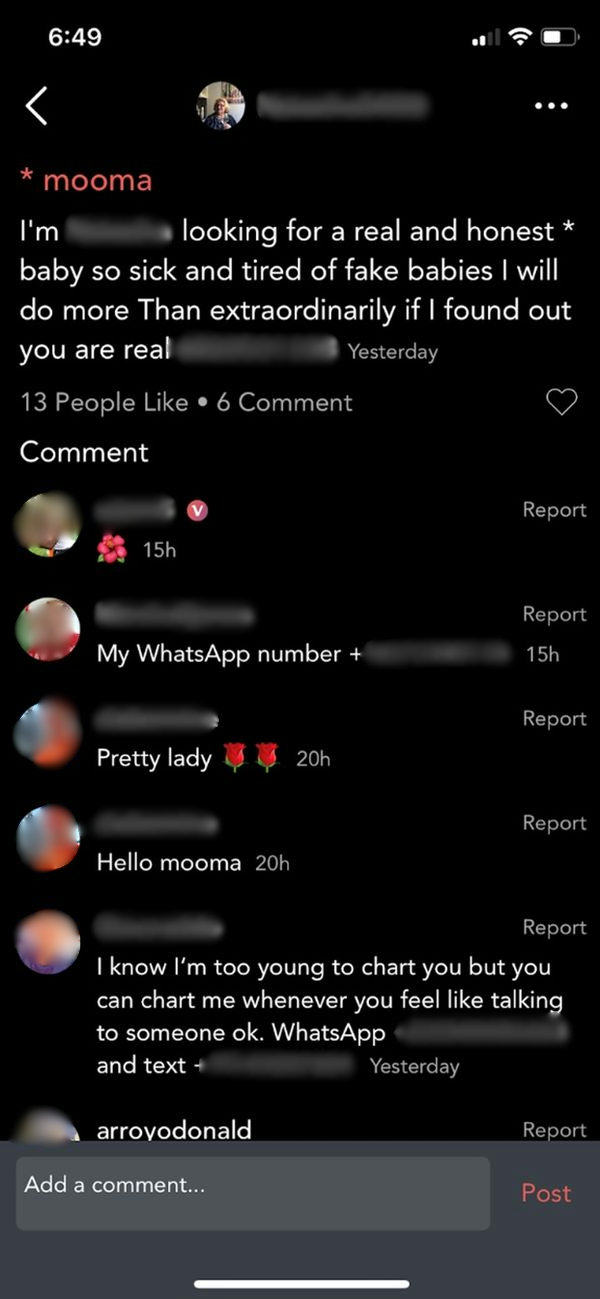 Again, some cougars share their contact details in public. Those posts show some real desparations… and some concerns.
This goes both ways because some sugar boys are also posting their personal details? It is a very strange community.
How to leave Older Women Dating – OlderD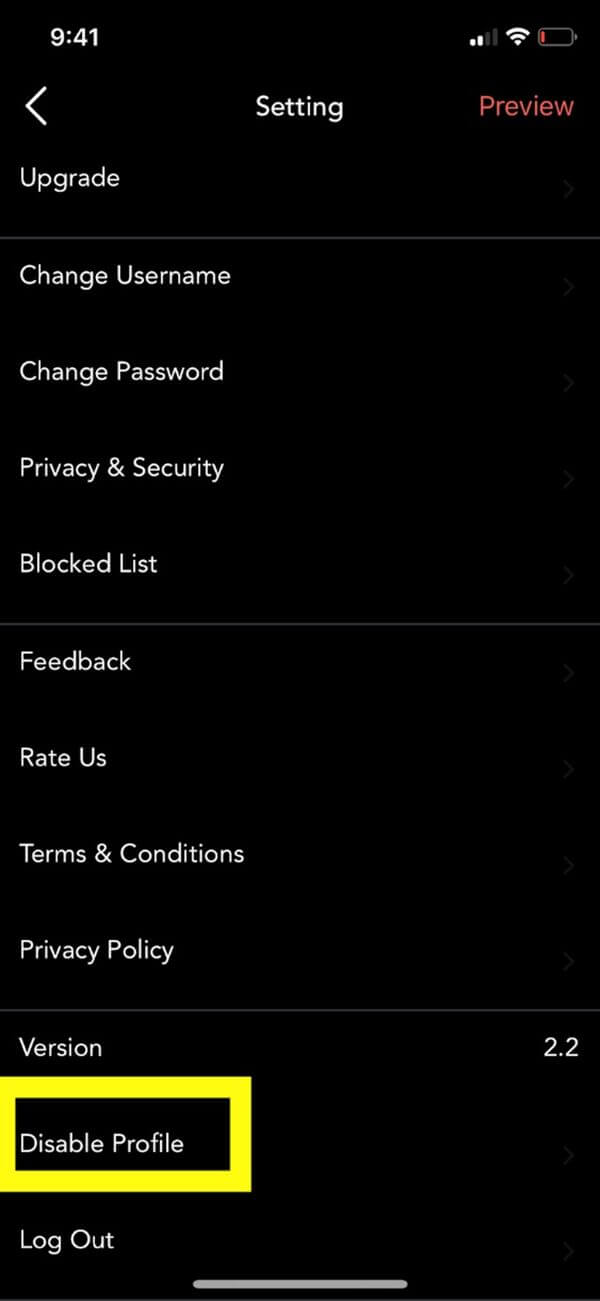 Users can "disable profile" from the Setting menu.
However, there is no sign of "Deleting Account" in this app.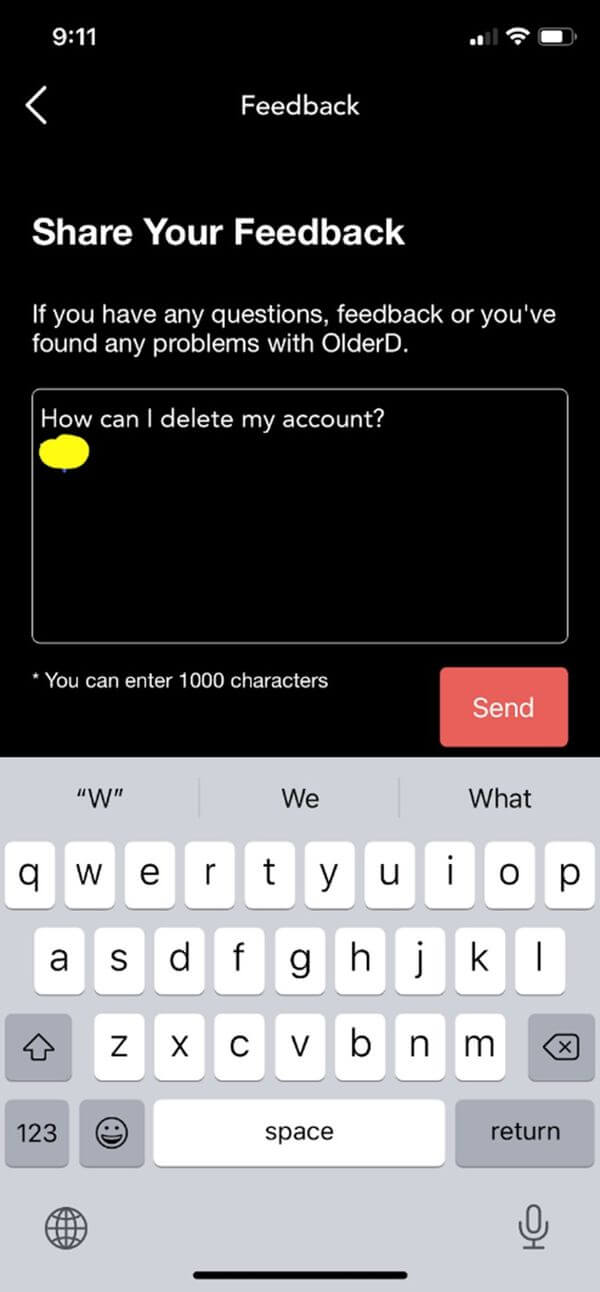 So I asked them via message/feedback form.
I have not gotten any reply thus, it might be impossible to delete an account on this app.
It is very shocking! Users need to think about this before joining this app.