MeetMe Review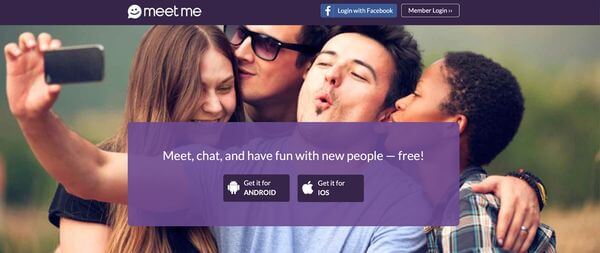 https://www.meetme.com/
MeetMe is owned and operated by The Meet Group, Inc. Their headquarter is located in New Hope, PA in the USA.
The Meet Group, Inc also operates other social networking sites such as hi5, LOVOO, Growlr, Skout, and Tagged.
The Meet Group, Inc is now in the same group as Parship Group who operates eharmony, Parship, and ElitePartner. Now they have formed ParshipMeet Group.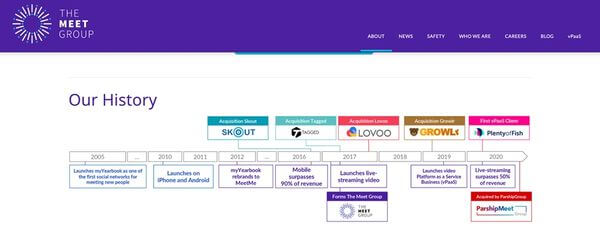 ParshipMeet Group is created by ProSiebenSat.1 Media SE, it is a German mass media & digital company.
MeetMe was originally developed and named as myYearbook by two high school students and their older brother who was a Harverd student in 2005. They launched their app in their high school in New Jersey.
myYearbook was developed to connect ex classmates online.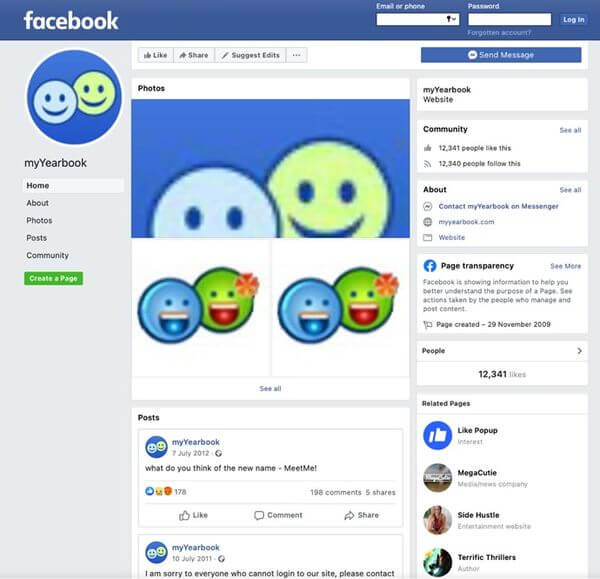 myYearbook evolved and got together with other services. In 2012, they changed their name to current MeetMe.
MeetMe is a service that connects different people by offering media and gaming live streaming.
MeetMe is a global service that offers 14 + languages.
Surprisingly, the minimum age to join MeetMe is 13 years old.
MeetMe Verdict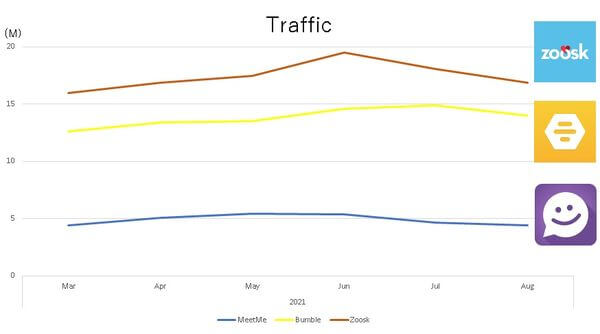 MeetMe is a unique social network dating service. Trying their best to catch up with this new normal online dating world. It is a very unique service.
MeetMe is definitely for people who have a lot of spare time at home with good internet connections, reasonably priced electricity packages, and comfy gaming chairs.
You might see a lot of gaming chairs in the background.
On the other hand, there are normal people who are broadcasting themselves, without doing anything and/or doing absolutely individual things.
This is a puzzling part of this service. But they might hope for an unexpected buzz. Current society we are living in, it is very unknown what comes next.
But people are able to go live by just tapping the screen, some would accidentally share some very private moments.
Although they are consistently warning about this matter, if people are not tech savvy, they will need to be very cautious.
Because of those reasons, this app is not for young people, absolutely not for age 13 as they advertise. This is an app for adults, and adults only.
User Variety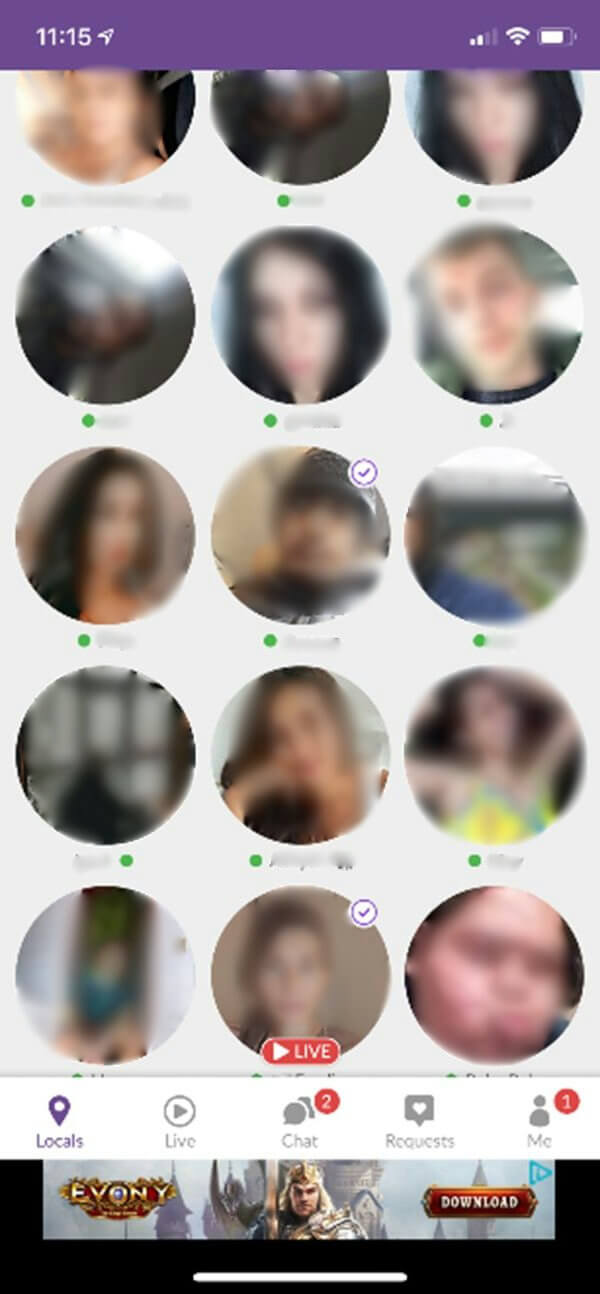 MeetMe has a great mixture of people from different racial backgrounds. However, there are not many older people.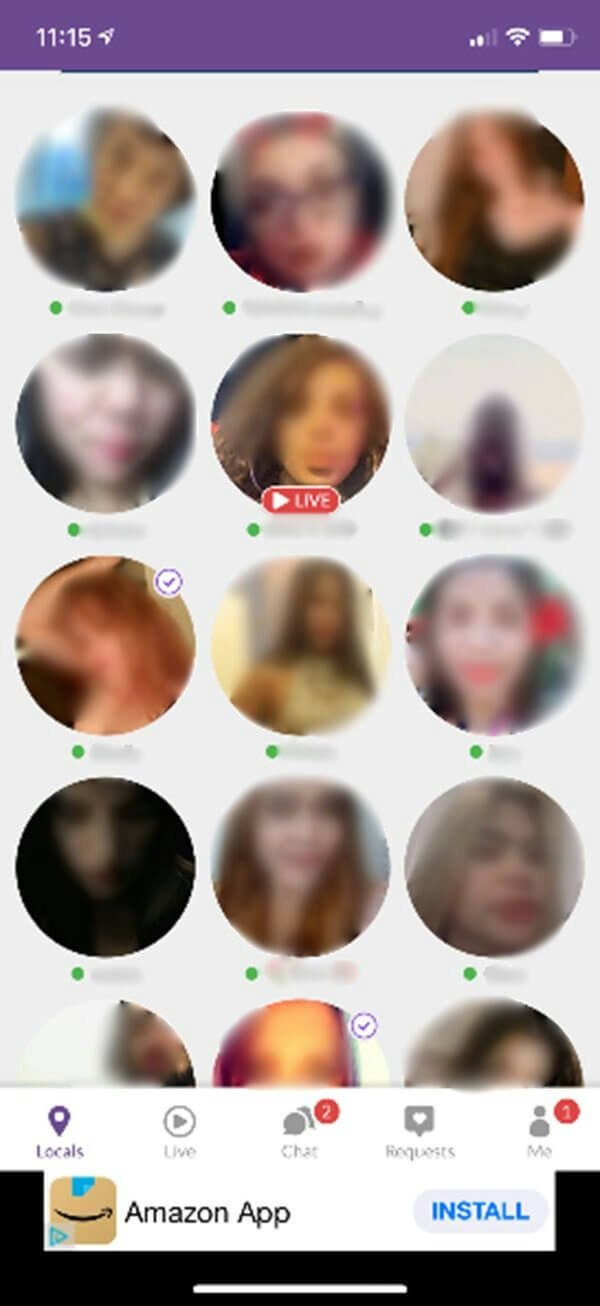 Again, populated areas would offer better variety. MeetMe is a geolocation dating service.
Traffic by Countries
[Oct, 11th, 2021]

*Monthly Ave. Traffic Mar.-Oct.2021
| | |
| --- | --- |
| US | 3,068,198 |
| CANADA | 205,100 |
| UK | 196,310 |
| Bangladesh | 138,198 |
| Peru | 136.733 |
| Others | 1,138,793 |
How to join and use MeetMe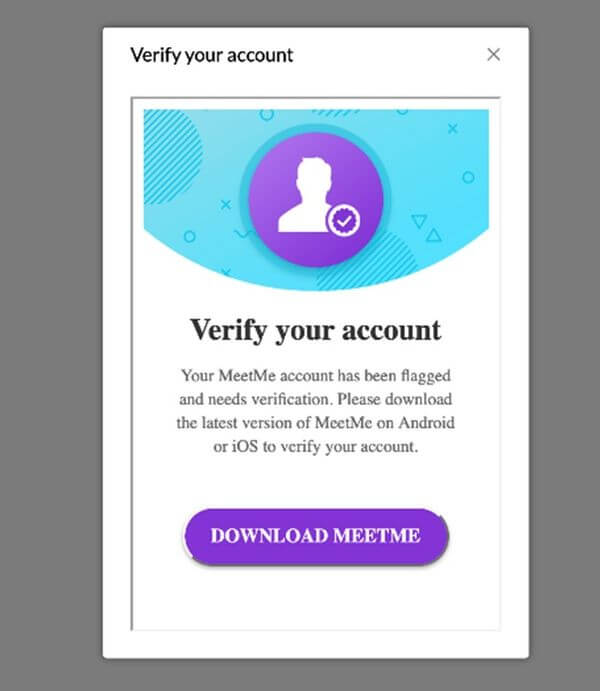 In order to join MeetMe, people need a mobile device.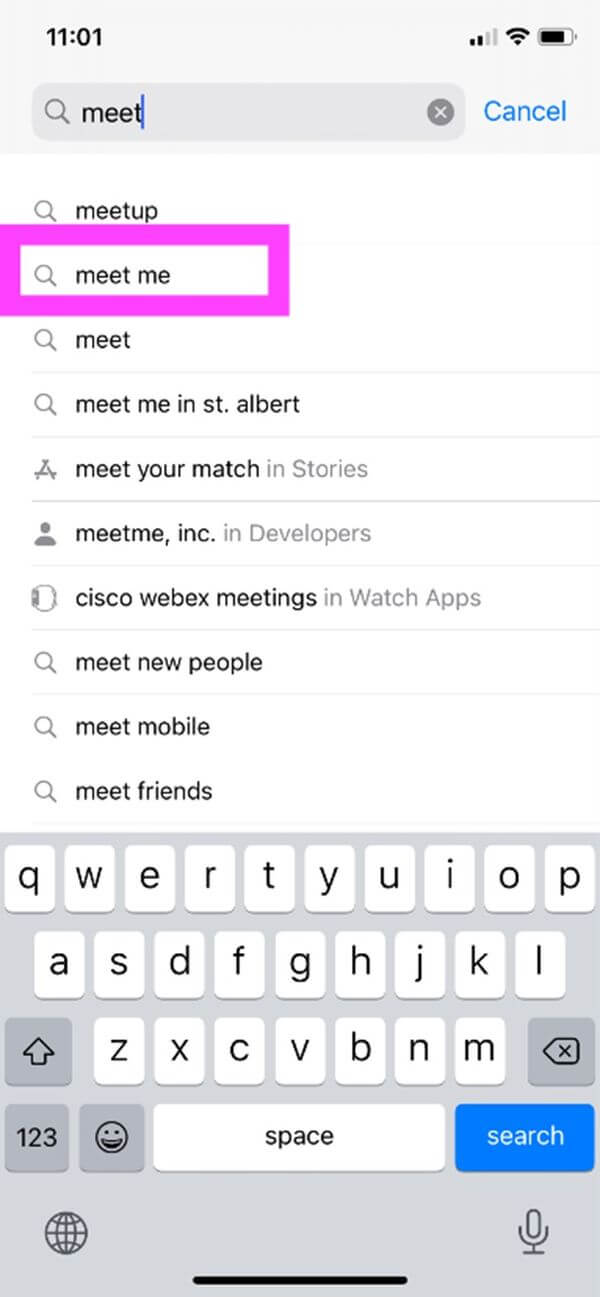 People need to go to an app store.
Type in the name and it would appear.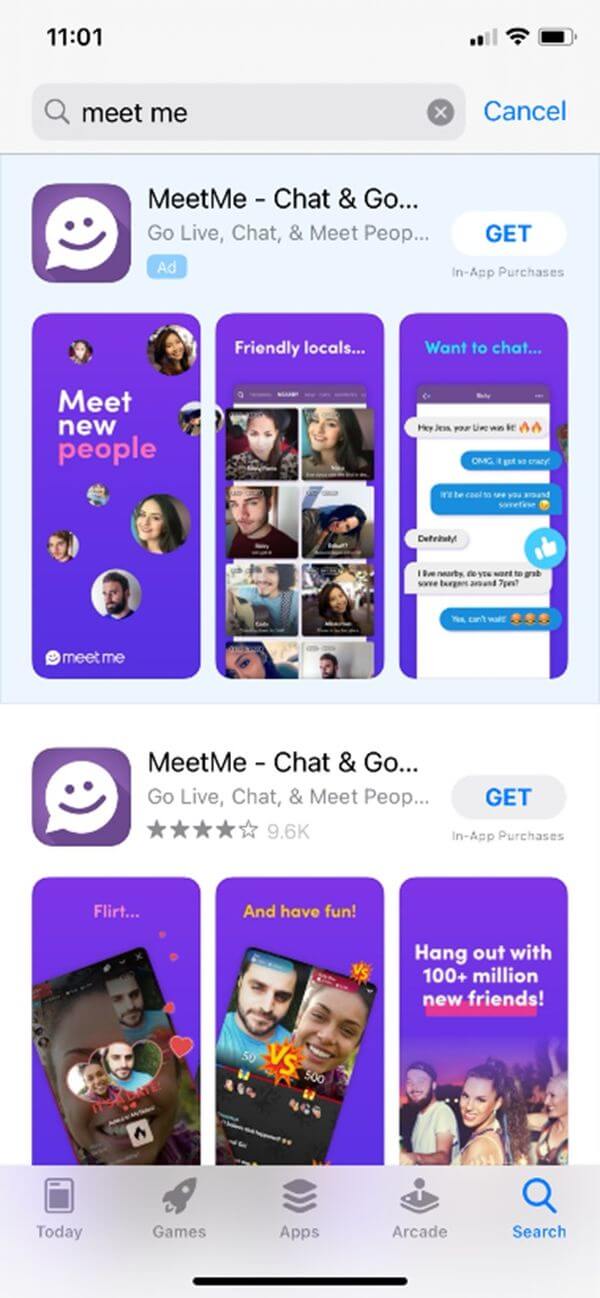 People need to download the app.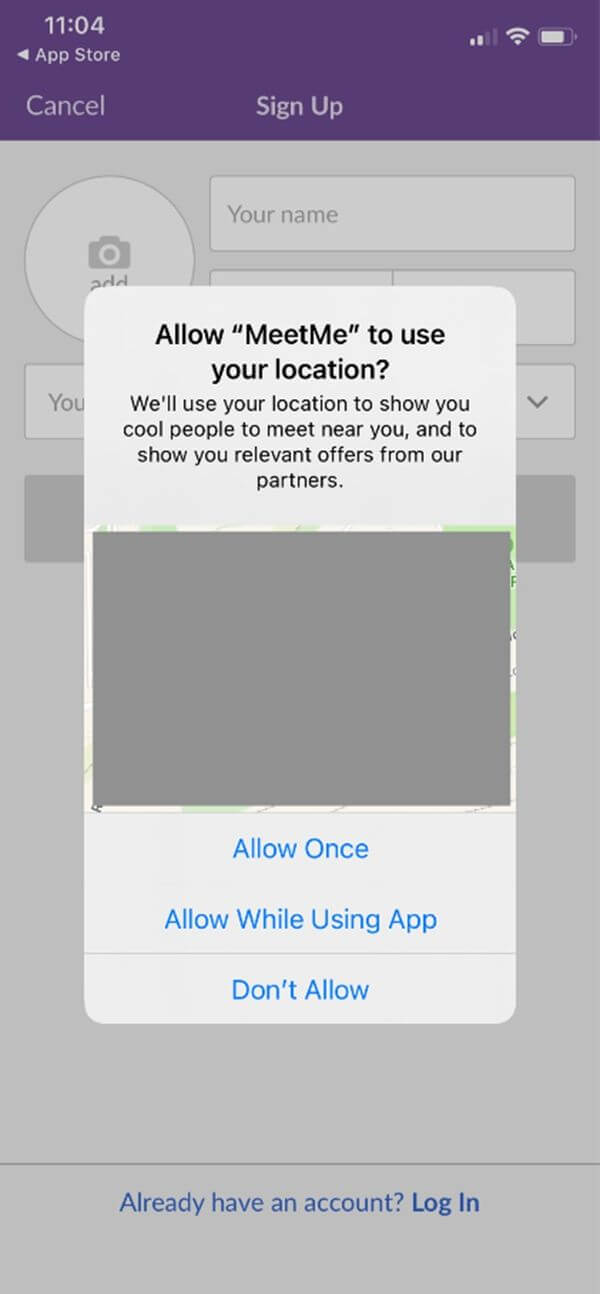 The first step would be allowing the app to access the location. Since MeetMe is a geolocation social networking service, thus the location permission is necessary.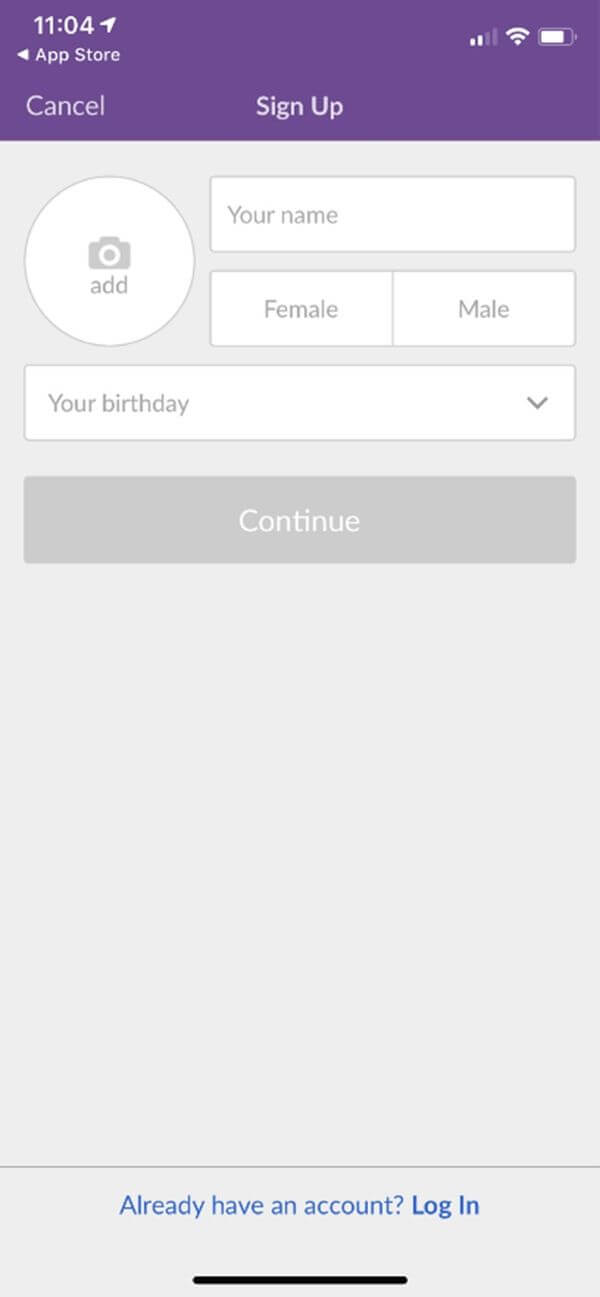 Now, People need to put in some basic information.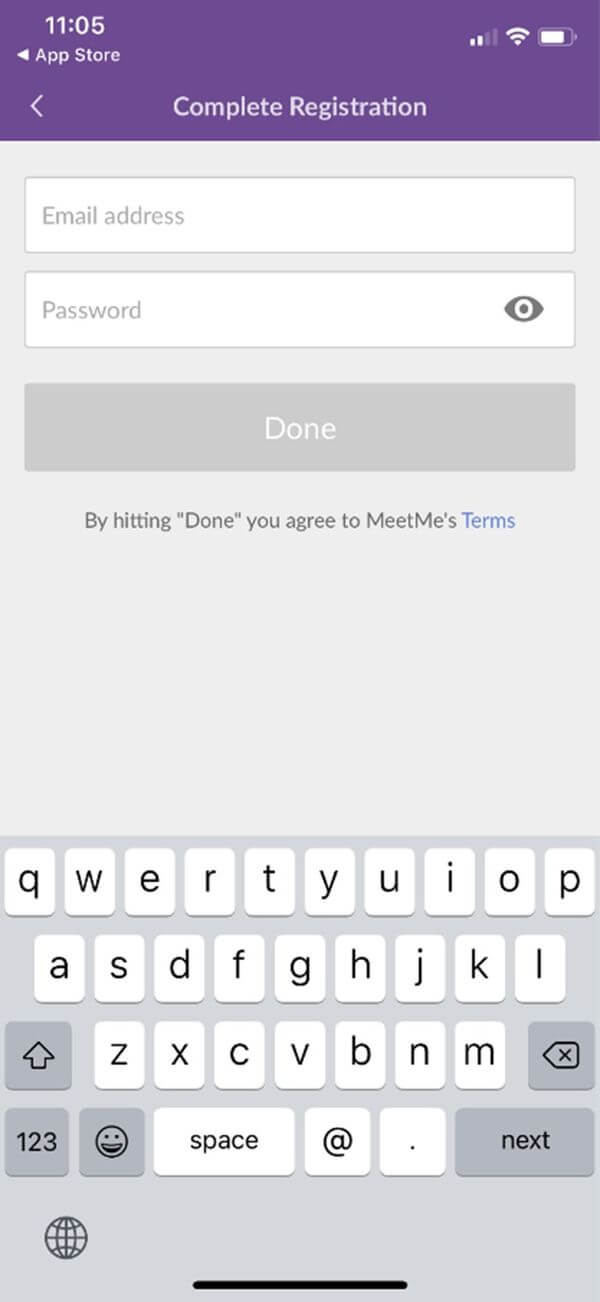 Now, time to set a password.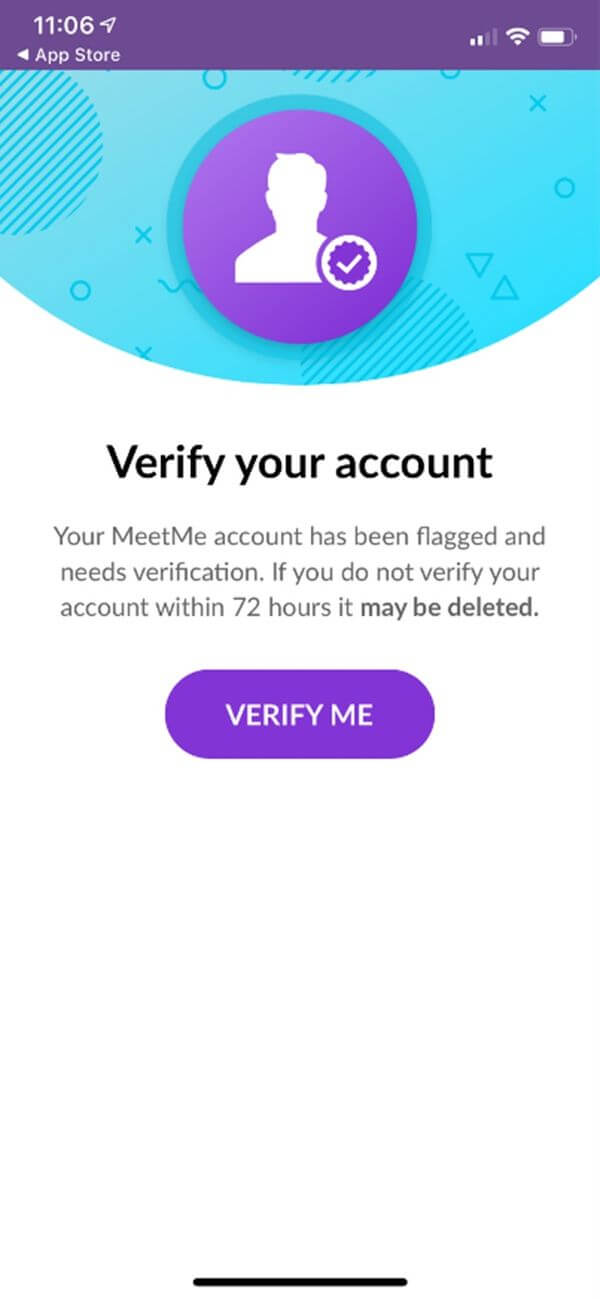 Now, it is important that people need to verify the account straight away.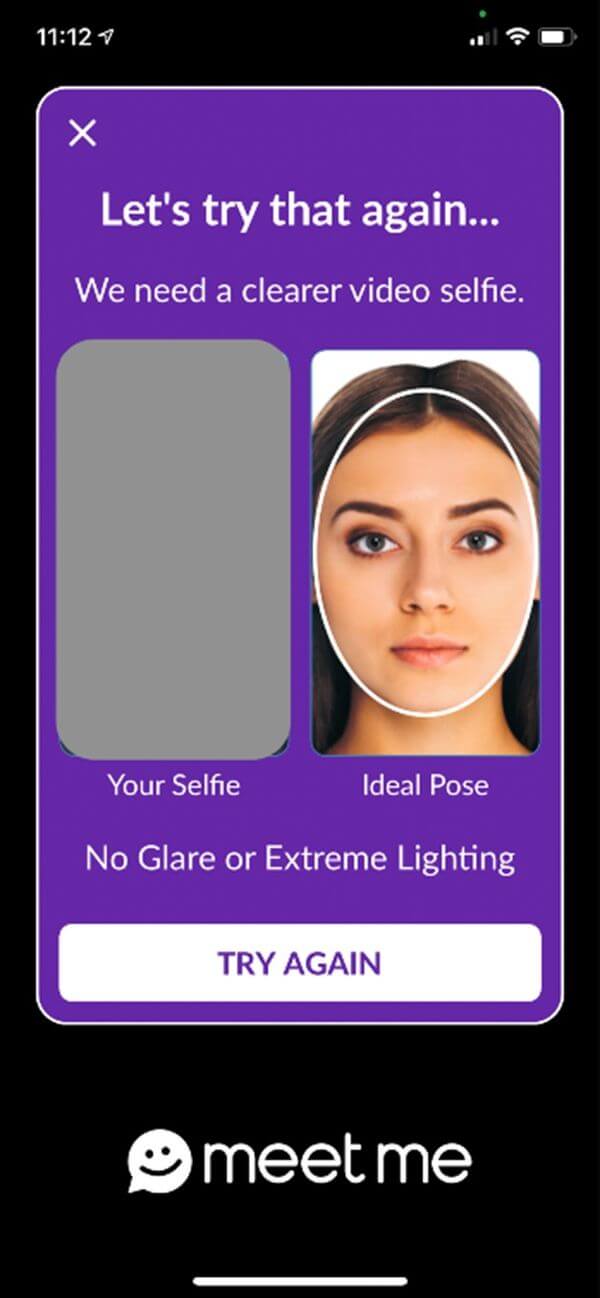 Without this process, people are not able to start using this service.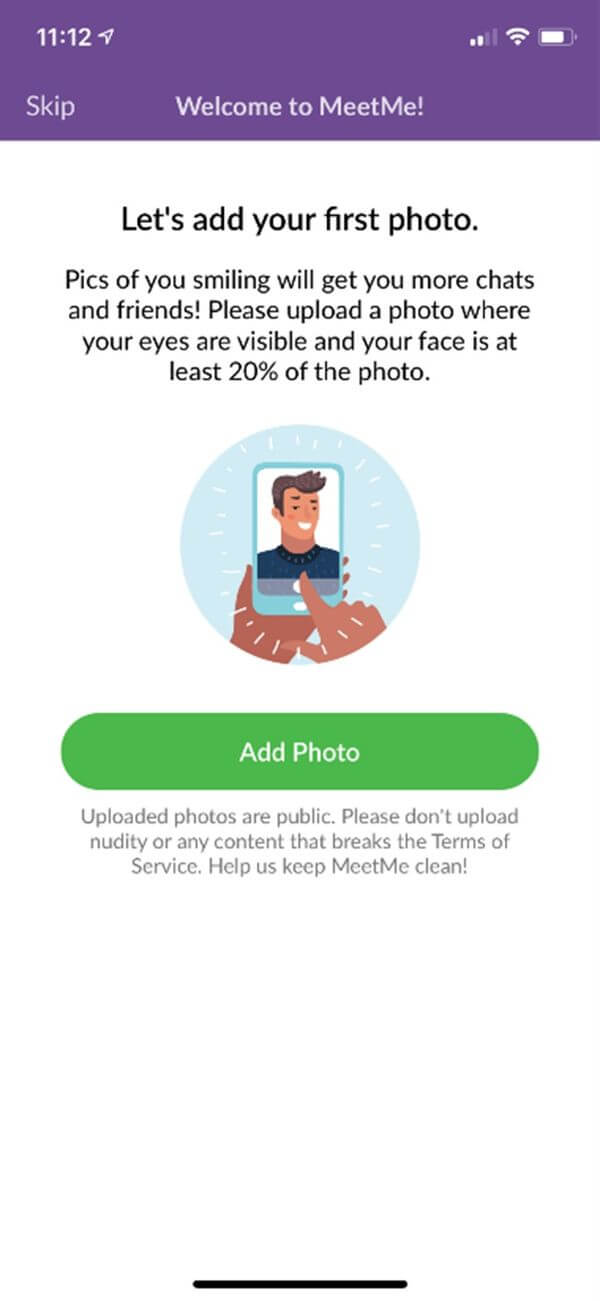 Now, people are allowed to use the service after adding a photo, the photo can be one from photo albums.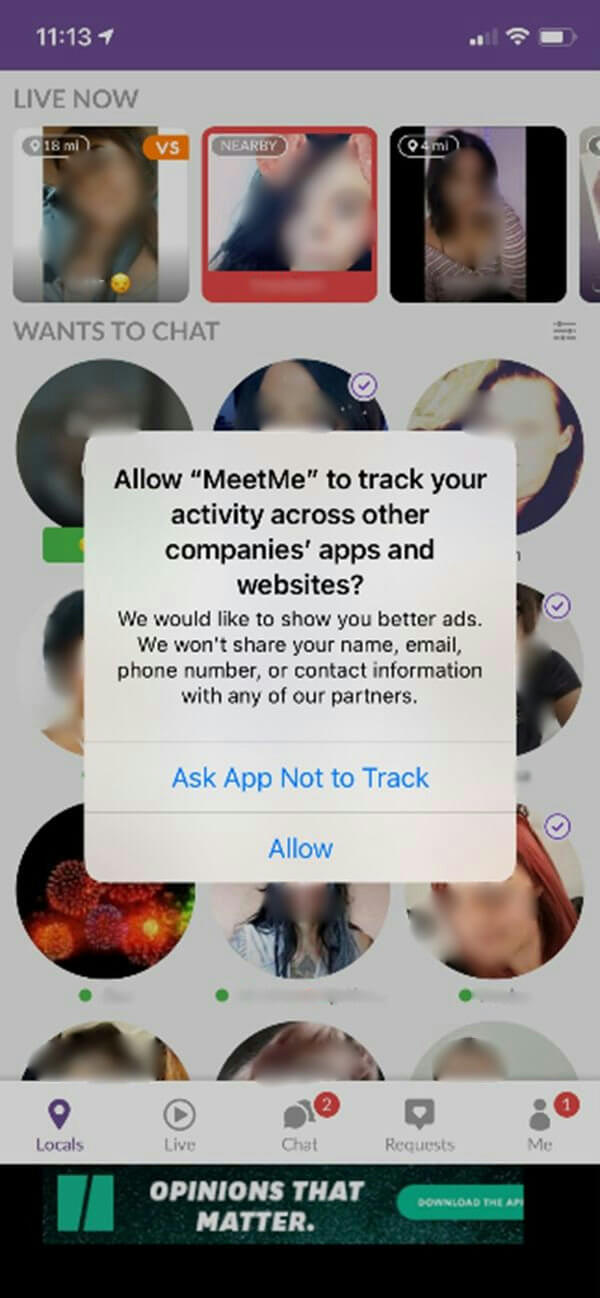 Now they would ask you to agree with tracking.
Premium Membership
MeetMe offers different paying services: MeetMe+ and Credits.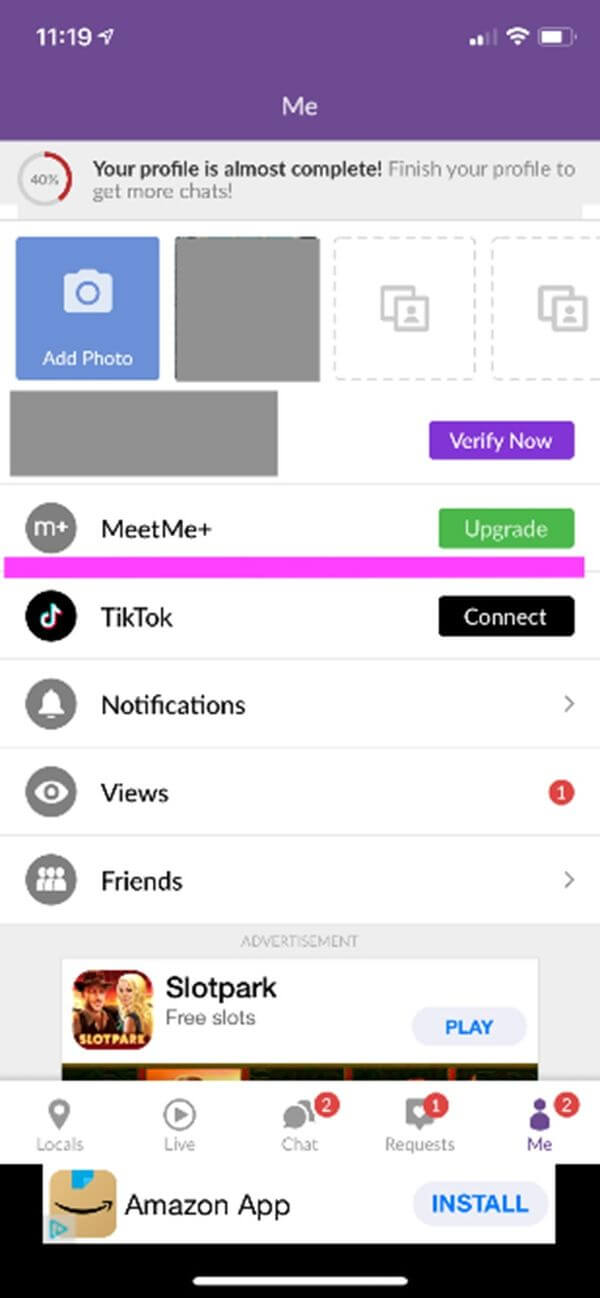 Users can find their premium membership from their profile pages.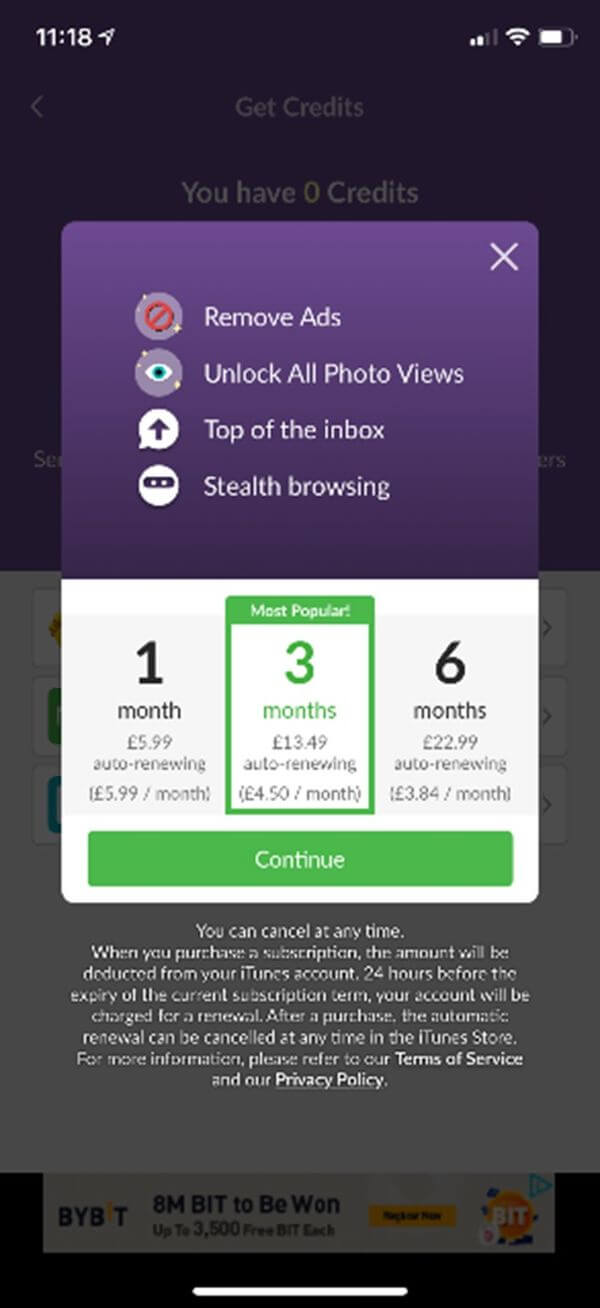 MeetMe+ is very reasonably priced compared to other dating services' memberships. However, people need to read their T&C before signing up to avoid any disappointments and confusions.
The membership offers removing ads, accessing all photos, priority appearing on others' feeds and stealth browsing.
People can buy this using their app store credits.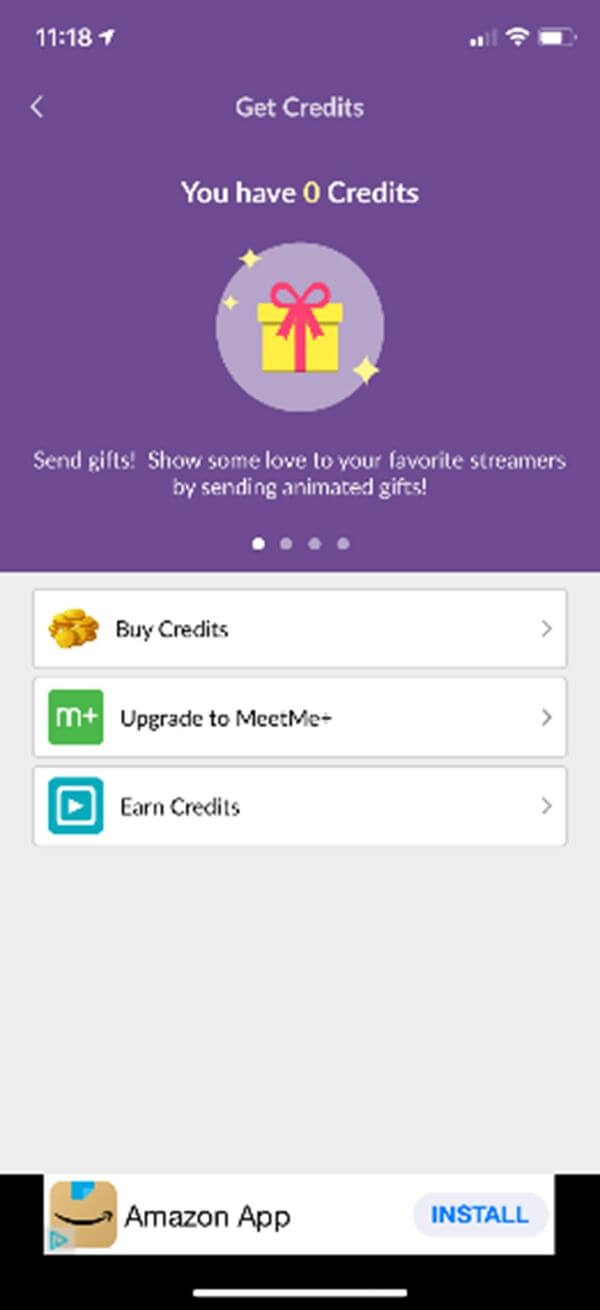 MeetMe credits can be purchased or earned.
Users can use these credits to various things on the service.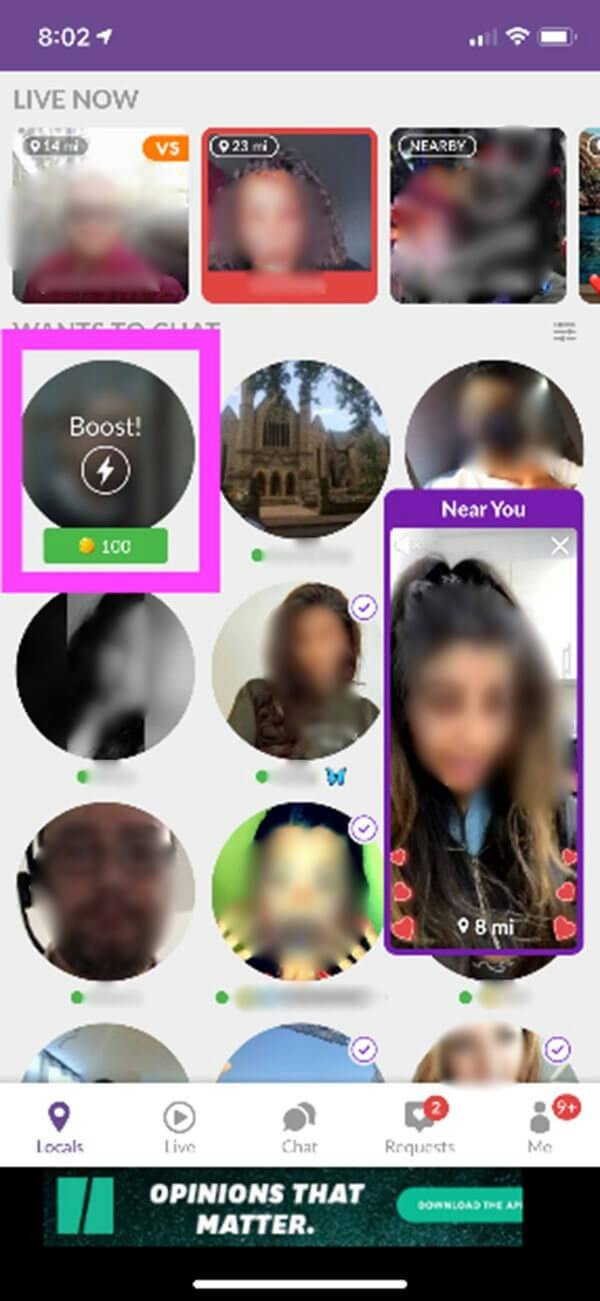 For example, 100 coins allow users to appear on the top of the feed.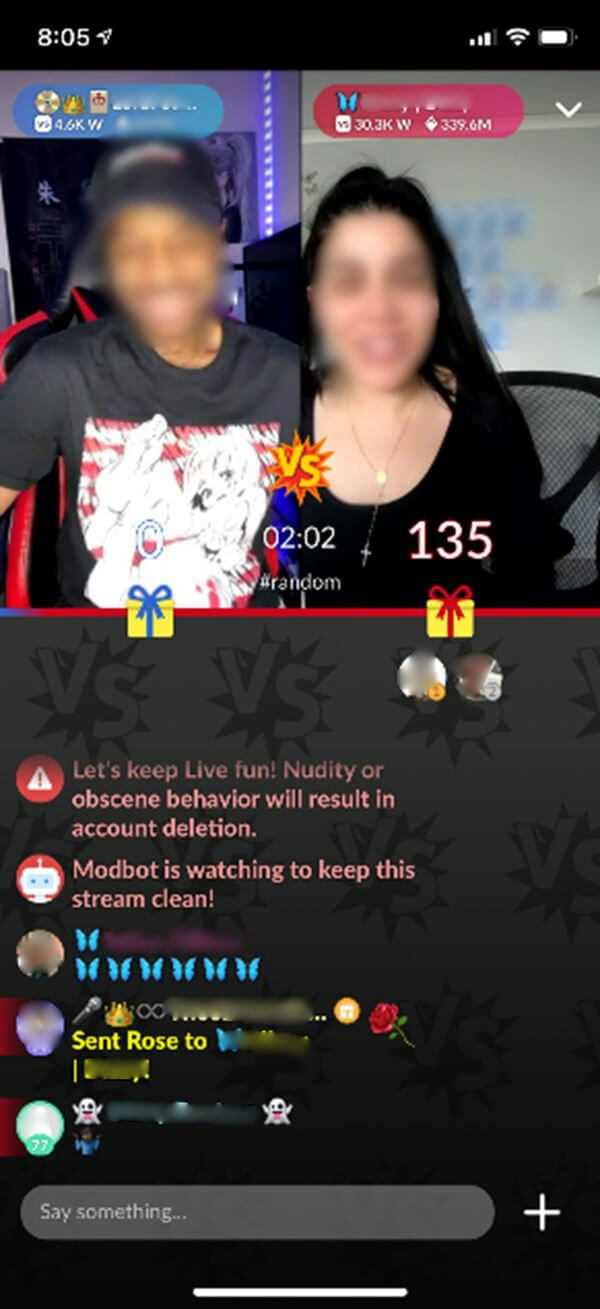 Also, users can participate in live streams, sending streamers gifts would require some coins.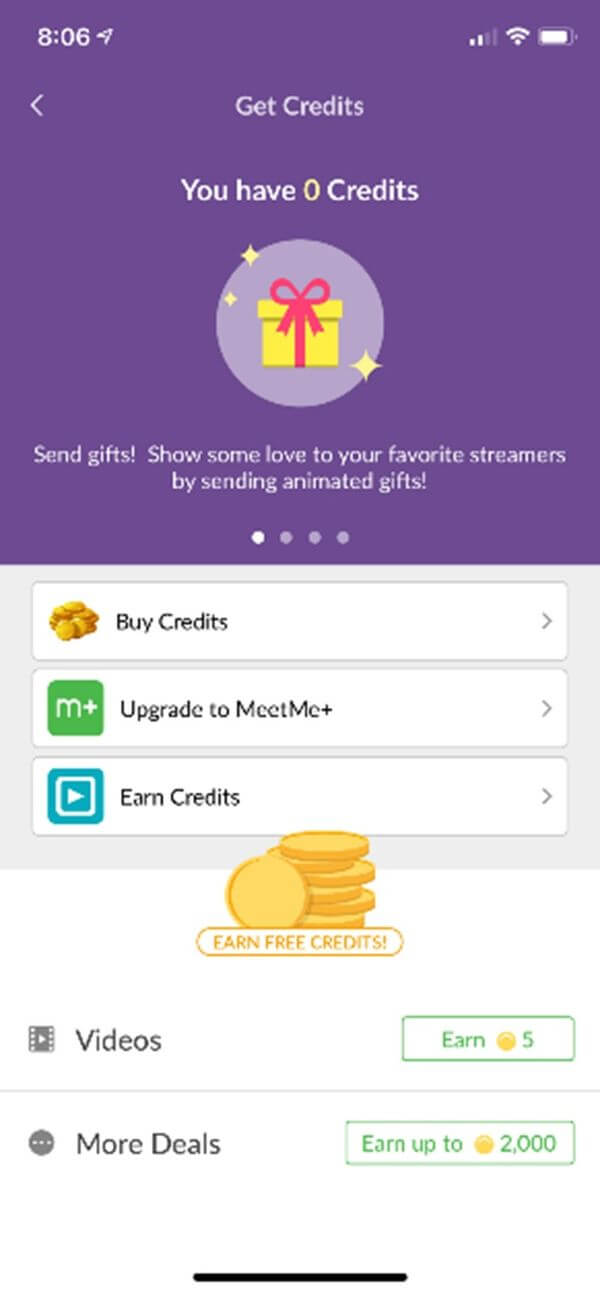 Users can also earn these credits by going on live.
However, this part is very unclear.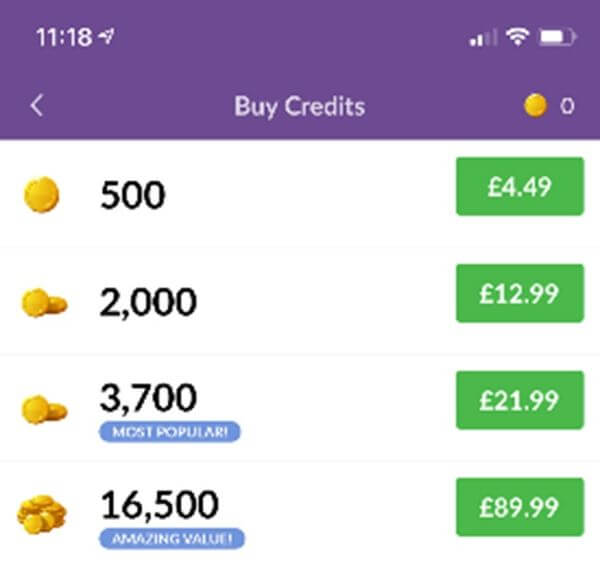 Otherwise, users can buy them using their app store credits.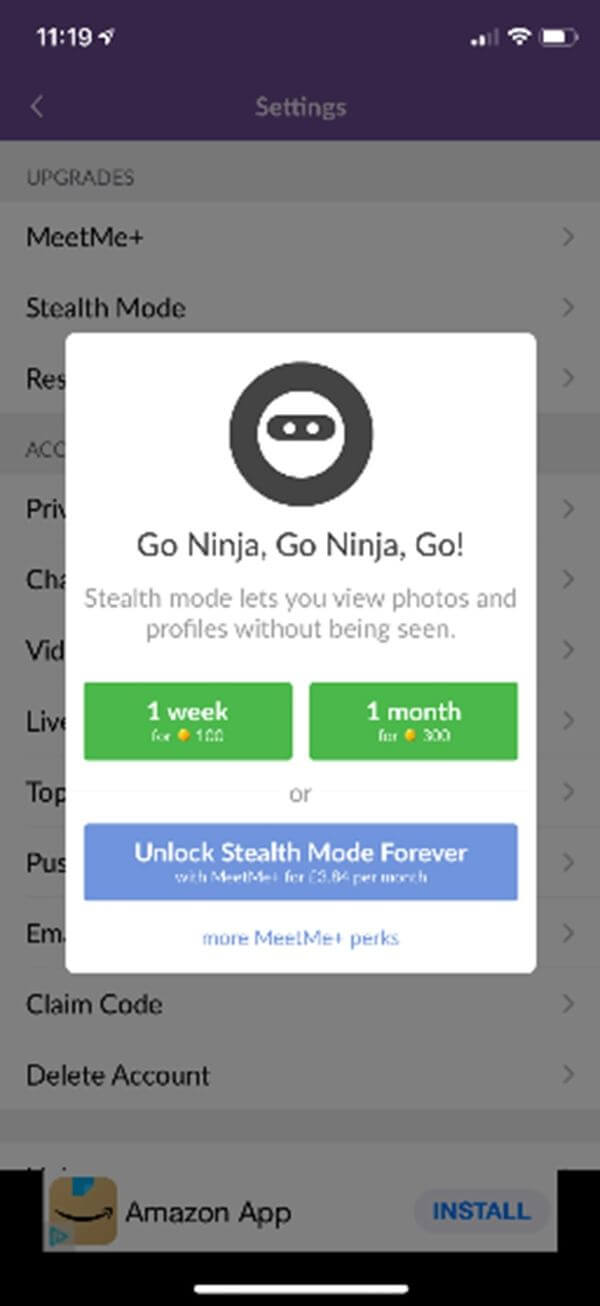 Since all users can view who came to see their profiles, some people might want to buy their stealth service using coins.
How to meet people on MeetMe
There are few ways to meet others on MeetMe, and they are not really straightforward to find out.
Meet other members by location
People surely can browse other members by location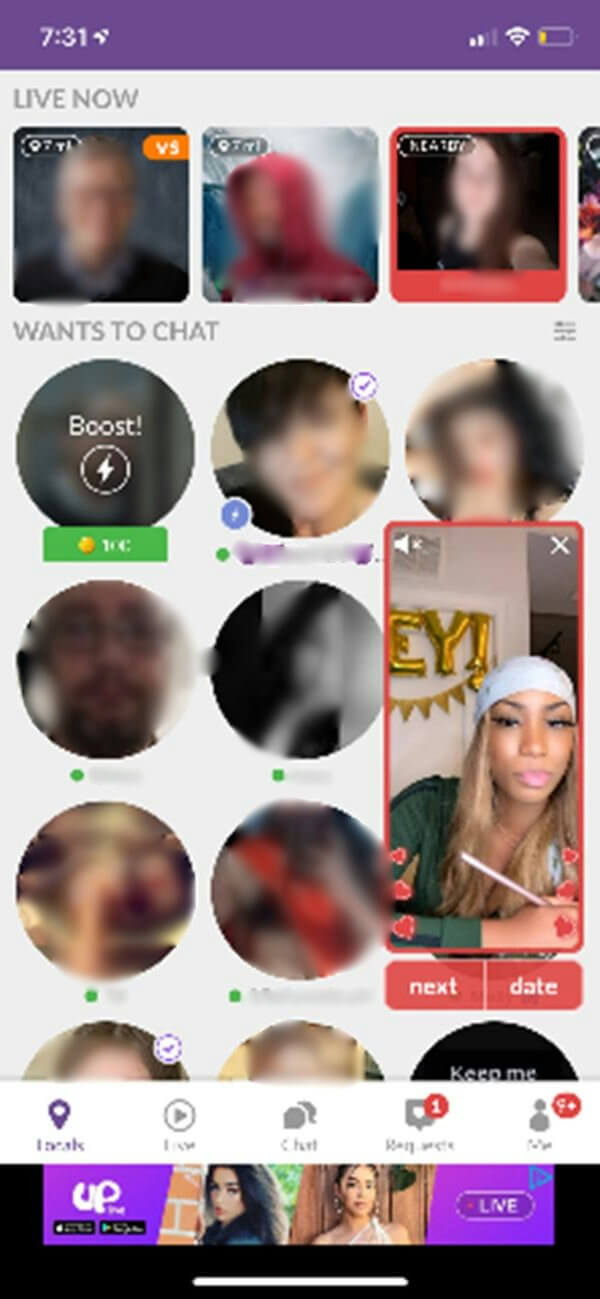 The app would suggest others by location anyway. Users can send "like" to others, just like other swiping services such as Tinder or Bumble.
Meet other members virtually
People meet others online by going live or participating in others' live streams.
Their Live streaming community is very unique. They are trying to create a new buzz, however, this might not be for everyone.
Their live streamers are varied. Users surely need to invest some time to find their favorite streamers.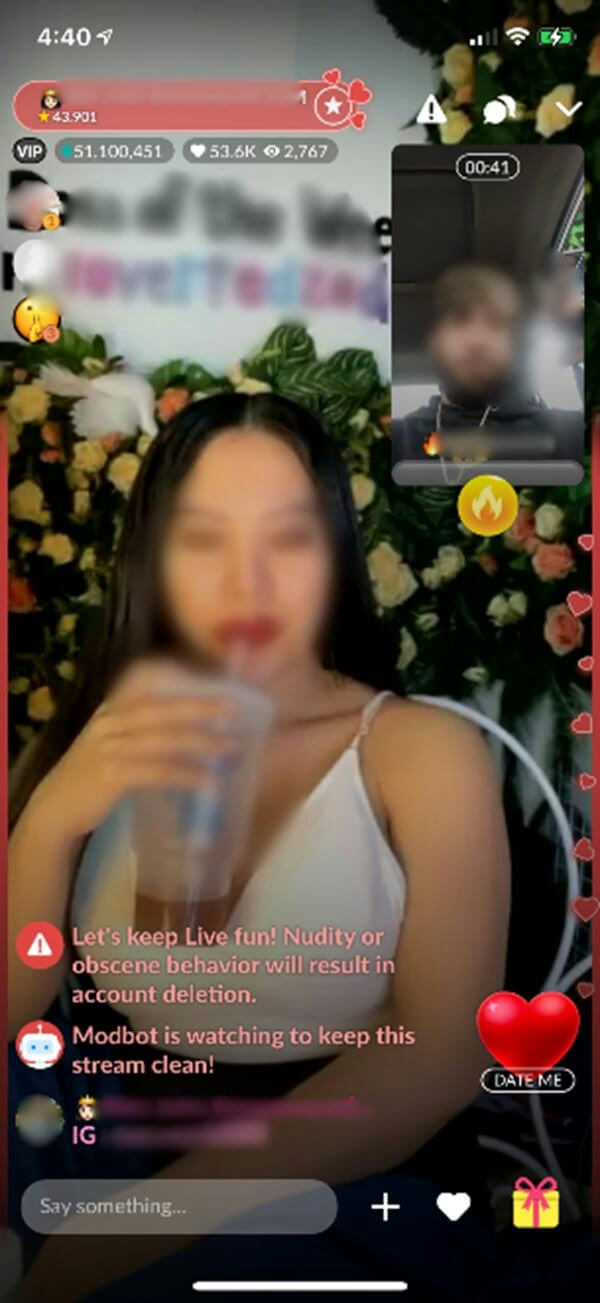 Some streamers are dating online live as if this is a part of the game.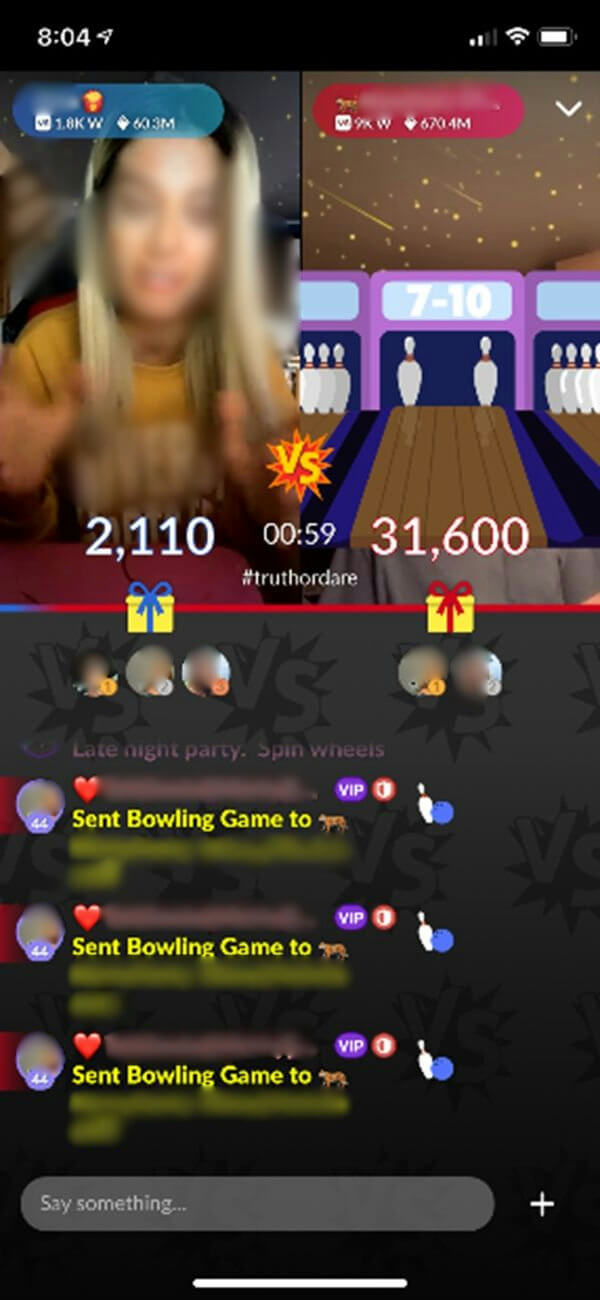 They play random games, while they talk about random topics.
Some people are getting a lot of gifts.
Users meet others by going on live, playing games and talking at the same time.
Others can participate by sending them gifts and writing comments to interact with live streamers.
However, MeetMe used to put their advertisements on a performer newspaper to ask professional performers to be their live streamers. So the legitimacy of those popular live streamers are questionable.
MeetMe used to advertise that top streamers would get $100 per hour.
Apps
MeetMe offers the usual two app services: android and ios.
MeetMe android App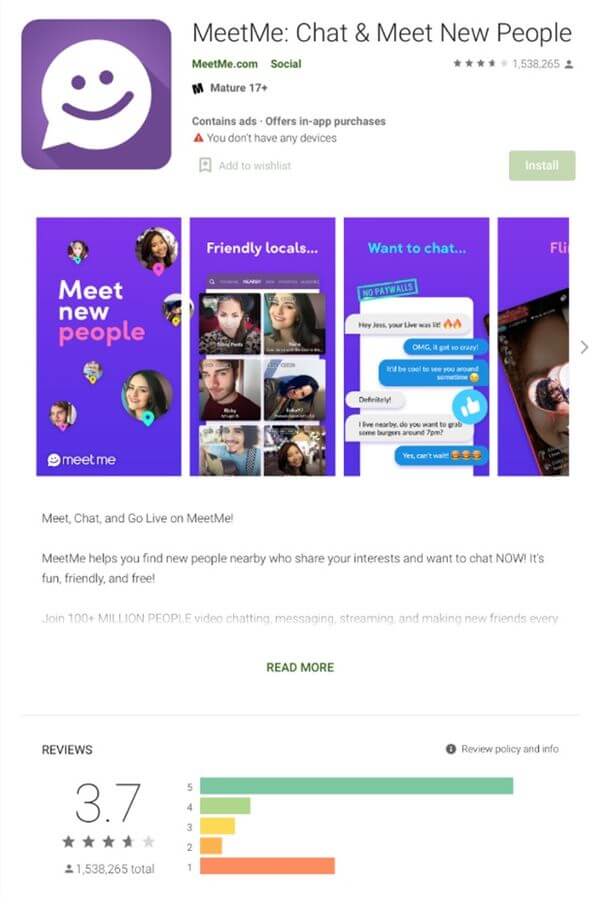 MeetMe android App is regularly updated. The surprising thing is that this app is in the mature +17 category of social media. More than 1.5 Million people downloaded this app.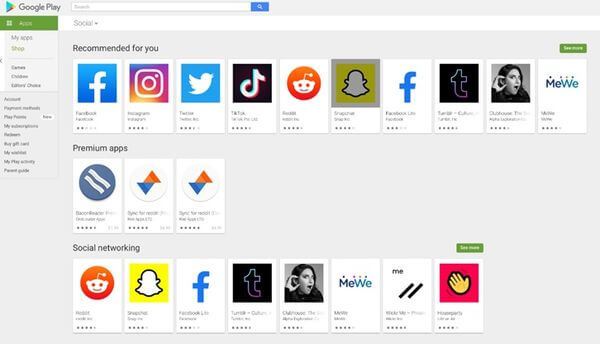 It is not ranked in any categories either.
MeetMe iOS App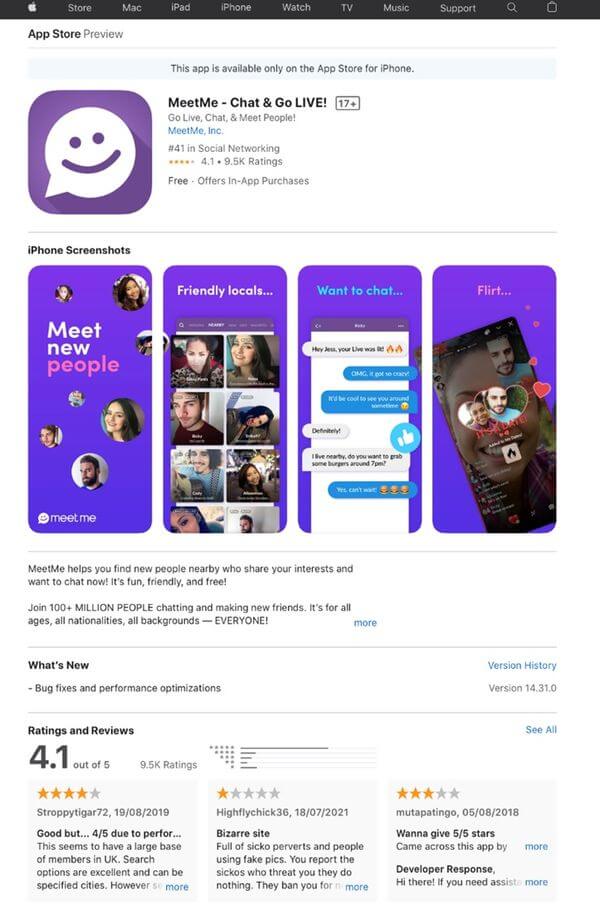 MeetMe ios Apps is ranked 41st on social network category. Surprisingly, this app also has the 17+ sign.
How to delete MeetMe account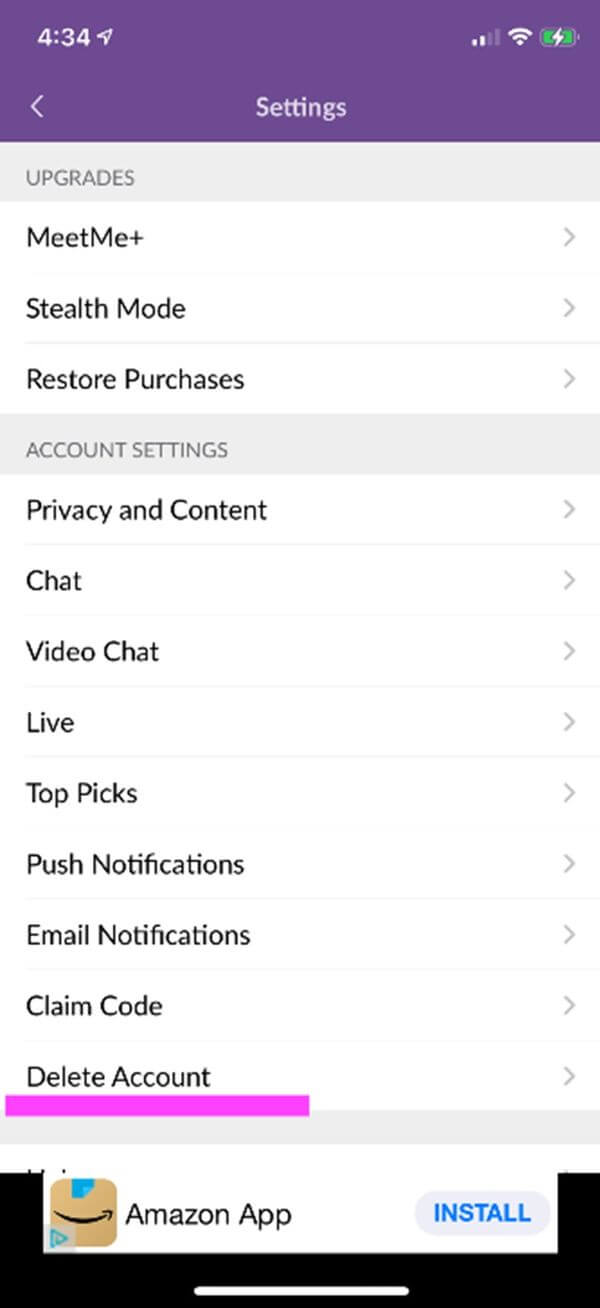 Deleting an account is very simple on MeetMe.
From the profile, go setting, "delete account' is very easy to find.
Obviously, some people would invest a lot of time on this app, so they need to think about losing their precious credits. Thus people need to read all their T&C or do some research before joining or leaving any dating services.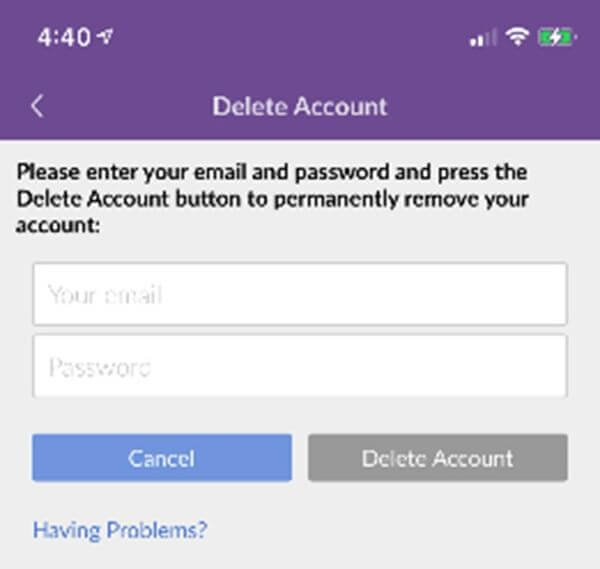 Finally, users need to have their email and password! To complete this stage!
Social Media
MeetMe has major social media accounts: Facebook, Twitter, Instagram and Tiktok.
MeetMe Facebook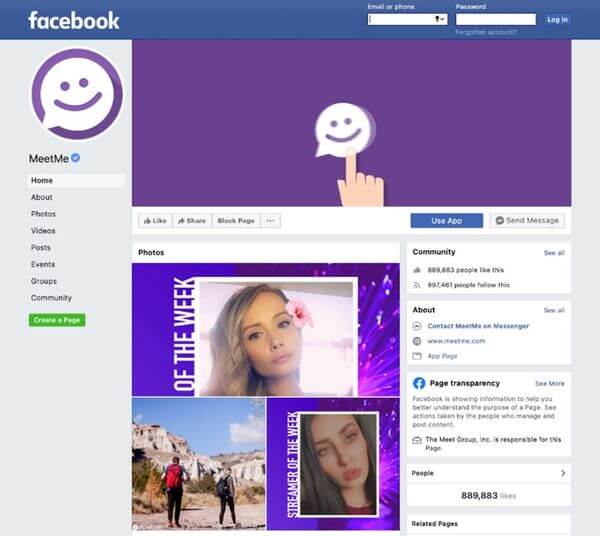 Facebook
MeetMe Facebook has more than 800K followers. This account is regularly updated. They post highlights from their livestreams as well as their high profile members.
Posts get enough likes and comments, this shows that there are active members using this service. People are able to use their Facebook accounts to join MeetMe.
Instagram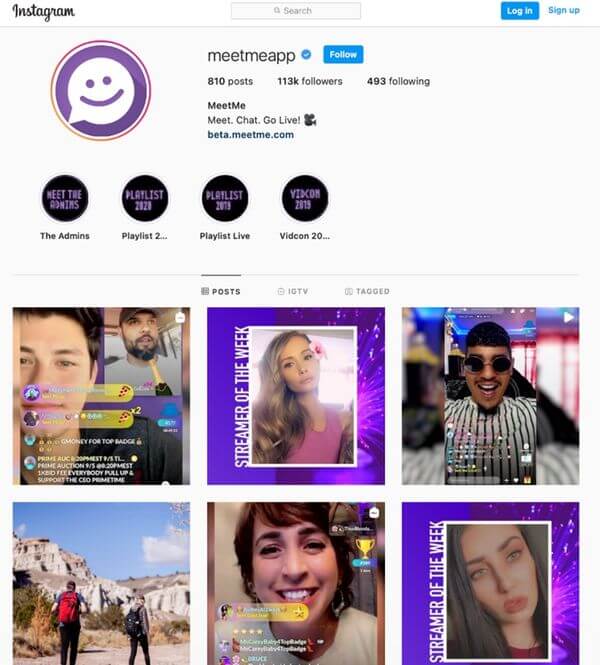 Instagram
MeetMe Instagram has the same posts as Facebook. However, they have less followers than Facebook.
Twitter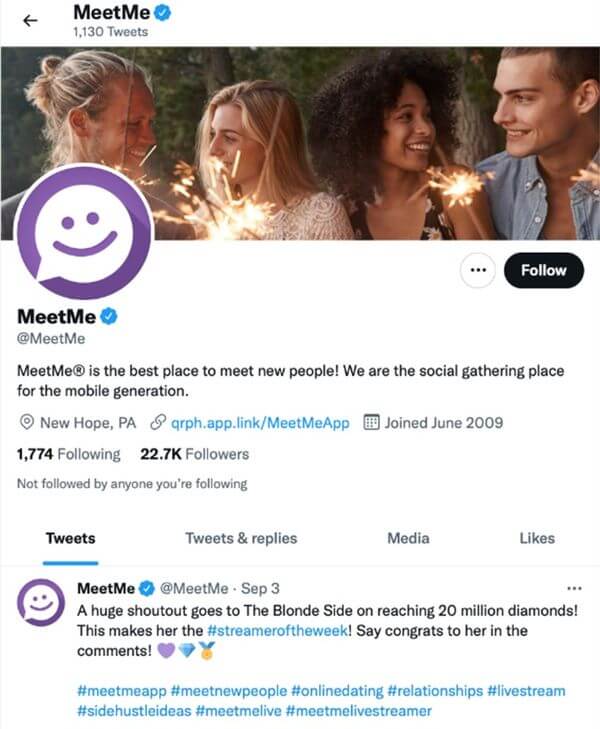 MeetMe Twitter has even fewer followers. These posts are also the same as Facebook so regularly updated as Facebook and Instagram.
Quinn & JT just reached 50 Million diamonds! 💎 This makes you the #streameroftheweek 🥳 Say congrats to them in the comments 💭💜

#meetmeapp #meetnewpeople #livestream #sidehustleideas #meetmelive #meetmelivestreamer #topbadge #meetmetopbadge #newtopbadge pic.twitter.com/orWX3kPKao

— MeetMe (@MeetMe) October 8, 2021
TikTok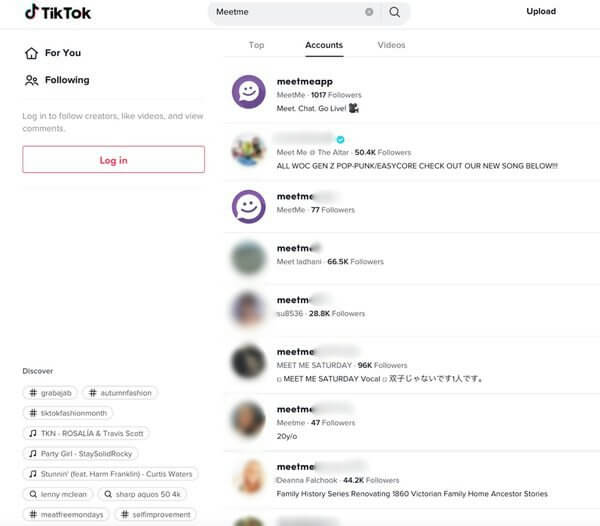 There are a few hits under MeetMe.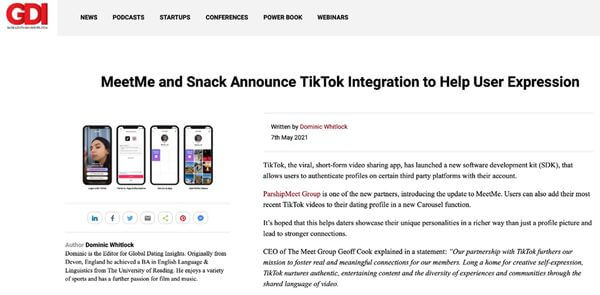 GDI
According to this article, users can connect MeetMe and TikTok accounts now.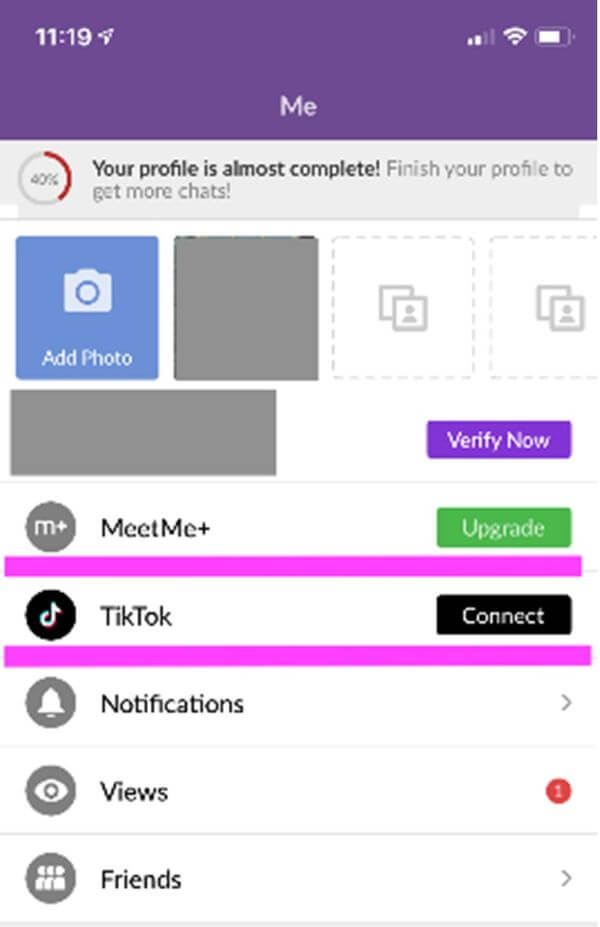 Users can do so from their profile page.
This account seems to be their office account. The top popular MeetMe live streamers are sharing some tips for live streaming.
Definitely, there is a unique community which is forming within this app. People on MeetMe do not dance like the ones on Tiktok. They often play games, or just do random things which are often strange. Some people go Live together and they play games.
Online Reviews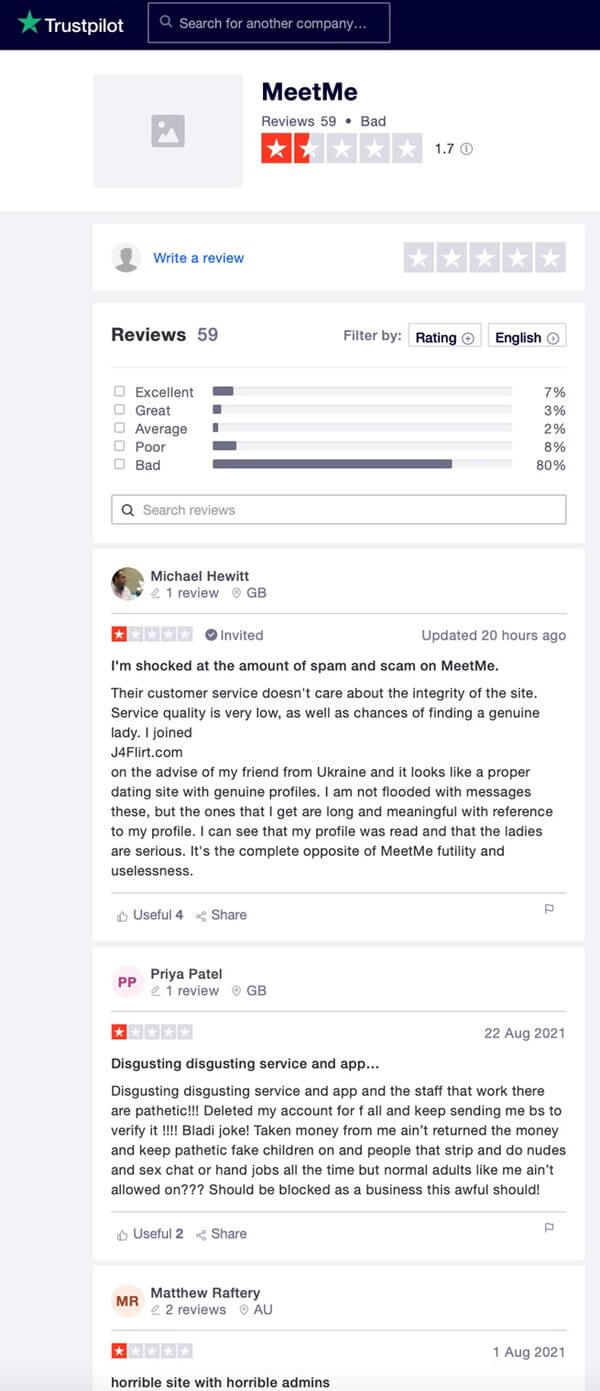 Trustpilot
On Trustpilot, MeetMe has only 59 reviews. Other social networking dating sites such as Badoo and Plenty of Fish (you can see on the right hand side) have much more.
This is very strange.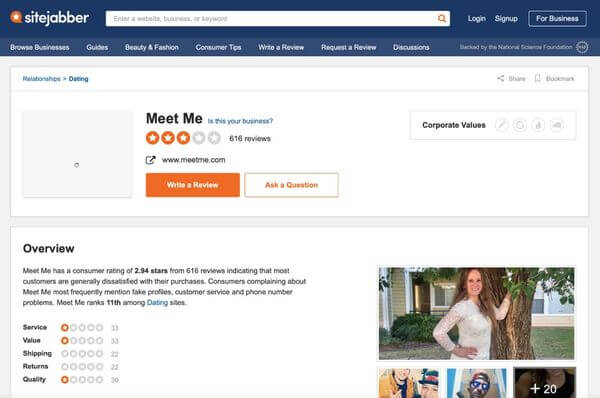 sitejabber
On sitejabber, MeetMe has about 600 reviews.
Sadly, most of them are negative.