Match.com Review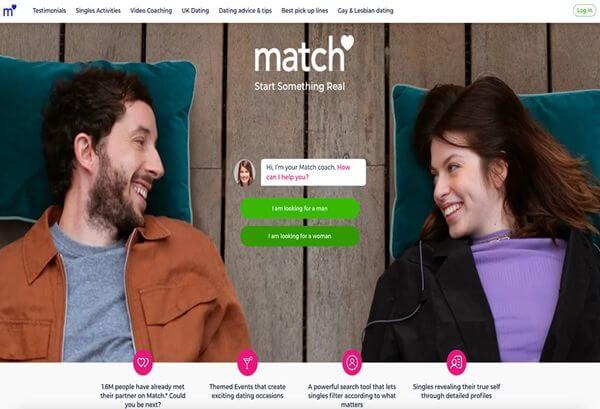 https://www.match.com
Match.com was launched in 1995 by Gary Kremen and Peng T. Ong in San Francisco. Its service has focused on inclusive and diverse communities dating from earlier stages.
Match.com expanded its service and it became Match Group, Inc in 2009. Match Group, Inc currently is reported to operate over 45 dating services such as BLK, Chispa, Hinge, Meetic, OkCupid, Pairs, Plenty of Fish, Ship, Tinder and Twoo.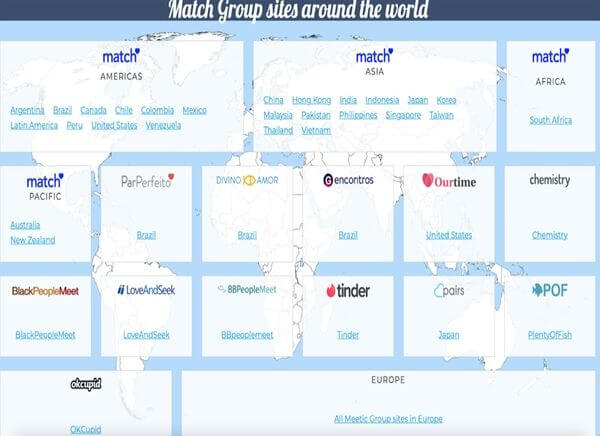 Match Group, Inc is nowadays owned by ICA, which also owns more than 60 (mainly internet/media) brands such as ask.com.
Match Group, Inc has its largest market in the USA; surprisingly, their second largest market is Japan according to The Wall Street Journal.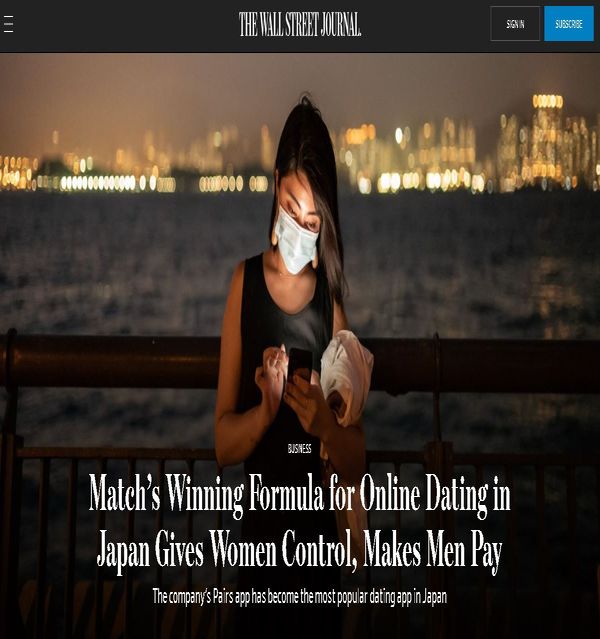 Wall Street Journal
Match.com currently operates in more than 45 countries and 15 different languages. They have offices in the USA, Japan, Brazil and China. Currently they have their headquarters in Dallas.
Match.com offers the website and 2 mobile apps services.
Match.com Verdict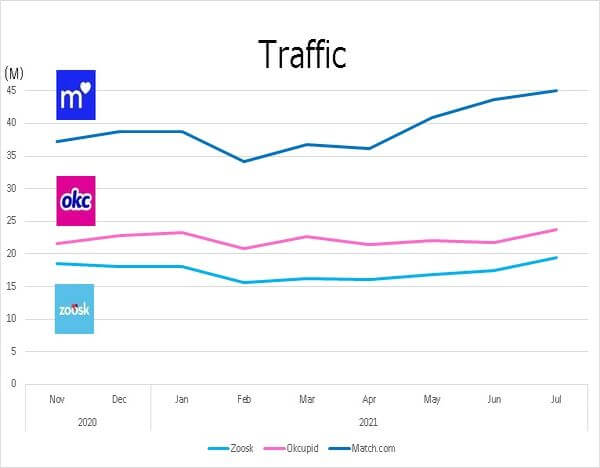 Match.com is a freemium dating service; however, people are not able to do much without paying its subscription.
Match.com is one of the most established online dating services. It has its own unique and original functions such as bot dating advice services and face to face meeting events (somehow this sounds a bit old fashion )
Moreover, they are equipped to handle virtual dating to fit the current new social situation due to Covid 19. They offer video chatting functions on both the website and apps.
In order to actually meet or make contact with someone, people need to pay. This can be the membership or participation fees for their events.
Lately, the online dating industry is a growing market, there are a lot of other dating services that do not charge a fee to make contact with others.
Without paying an extra, it would not be possible to know what advantage the membership can actually add, but there are not many paying members appearing on the feed.
Match.com is for people over 30s who have extra money to spend online to find a date.
Traffic by Countries
[Aug, 11th, 2021]

| Contries | Match.com Monthly Ave. Traffic |
| --- | --- |
| US | 47,429,532 |
| UK | 4,682,664 |
| Canada | 2,850,571 |
| Sweden | 731,666 |
| Norway | 649,719 |
| Other Countries | 2,189,145 |
[Dec, 2020-Jul, 2021]
Users' Variety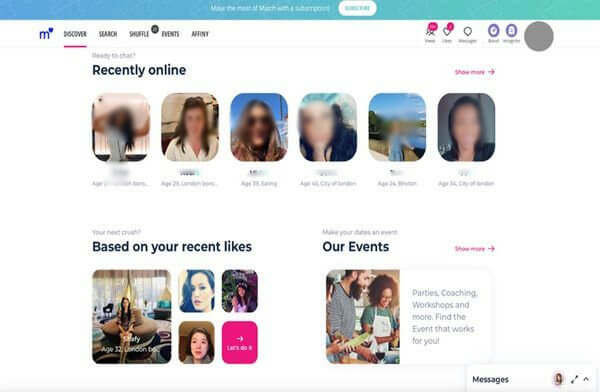 Match.com has a wide variety of users. Obviously, bigger and populated areas would offer more matches.
They would also offer great diversity; however, this is also depending on location.
Match.com Original Functions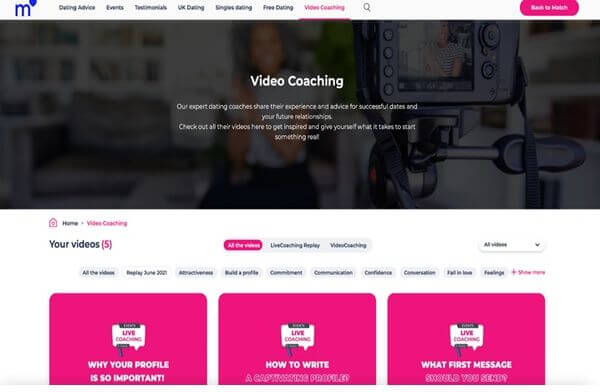 Match.com has a separate page for its original service which includes advice, coaching videos and events.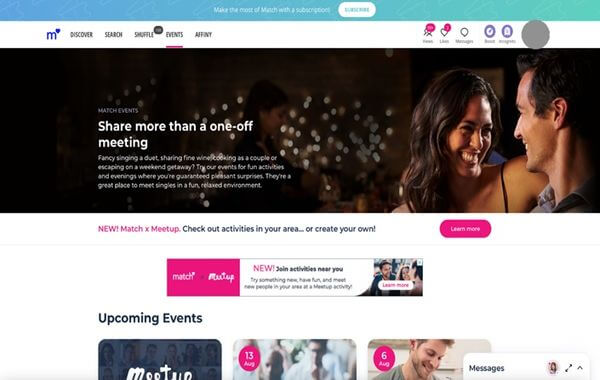 They organise their own events, these events are not free but premium members get discounts.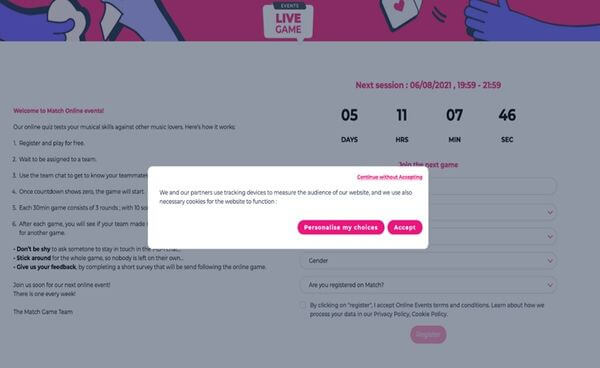 They also organise online events to meet other members as well. Some events are operated by partner companies.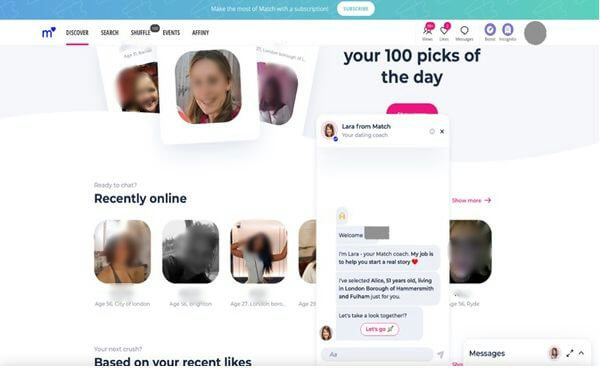 They also offer a bot dating coach Lara. She would suggest the best match. However, without the premium membership, users cannot get in touch with her suggestions.
How to join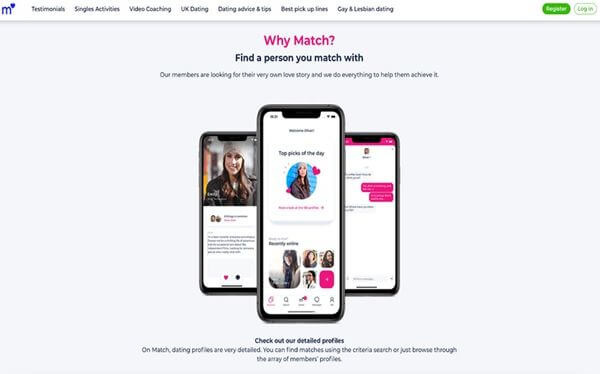 It is very simple to join Match.com.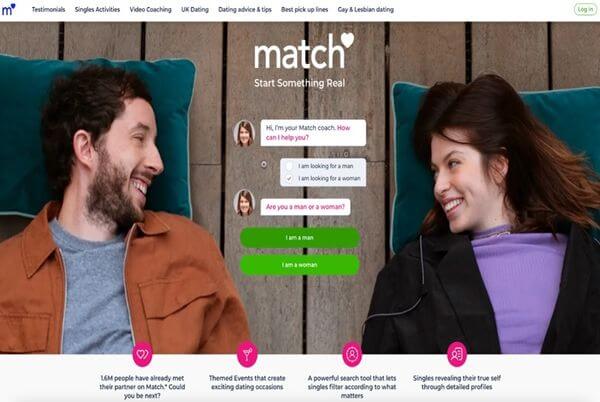 First, people need to choose a gender. Since Match.com is a pioneer of LGBT online dating, the first thing to choose is a gender and the second thing to choose is which gender to date.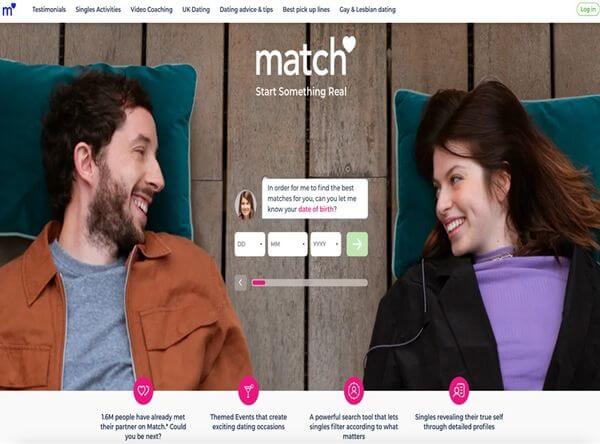 Then you need to put the date of birth. Match.com is an 18 + service.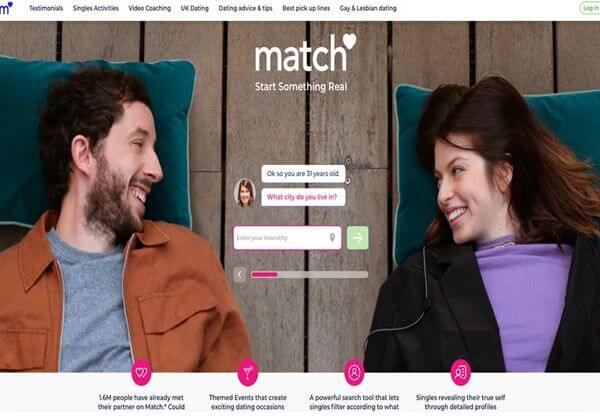 Then users need to put
their locations. This is very important since the algorithm would use this to give the best match.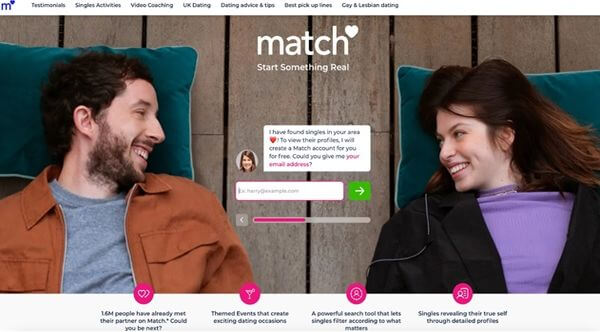 Then you need to pick a nickname and put in an email address.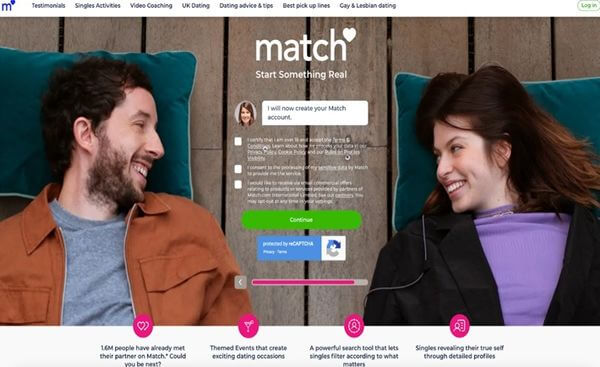 Users need to agree to their T&C.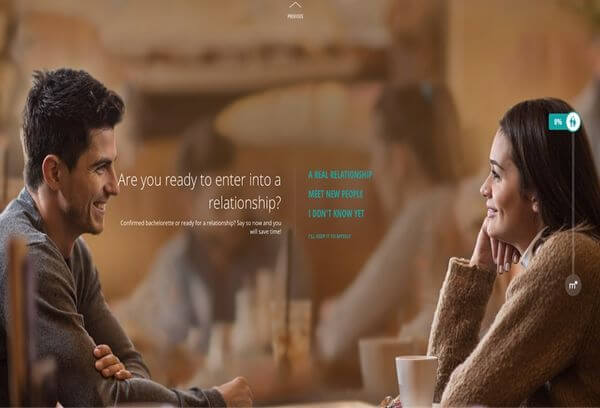 There are few questions to answer to get suitable matches. This can be adjusted later from the filter section for the search option.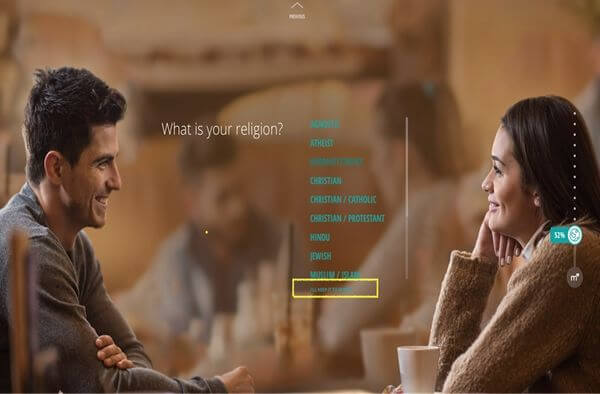 People are able to skip questions by clicking the "I'll keep it to myself"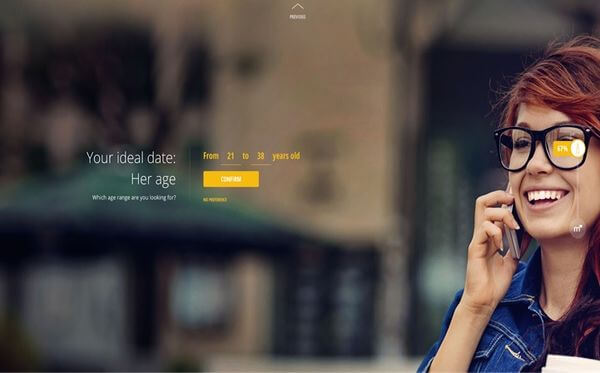 Now, users have to put some preference about what they are looking for.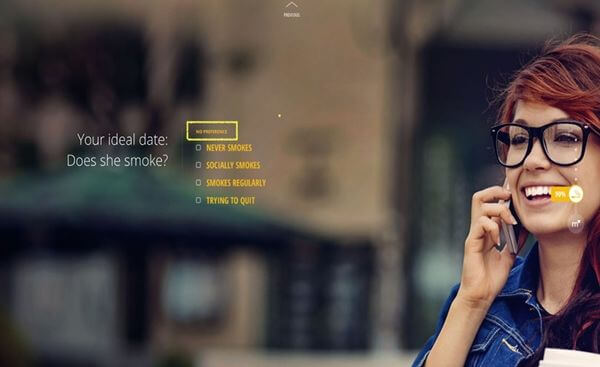 This part also, people are able to opt-out, not to pick any answers.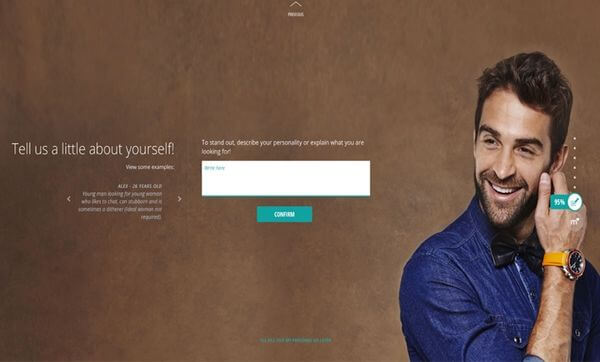 Users need to put some words about themselves.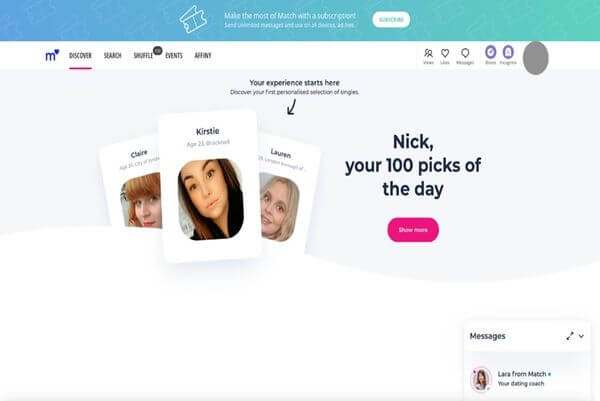 Finally, users can see the main page.
How to use Match.com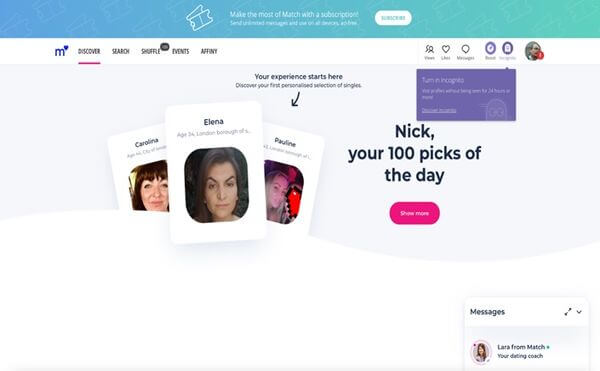 It is easy to operate Match.com. It is very similar to other major dating services. The algorithm would suggest the best match people based on users' location and answers that they gave.
Users can click like and send the "like" to other users.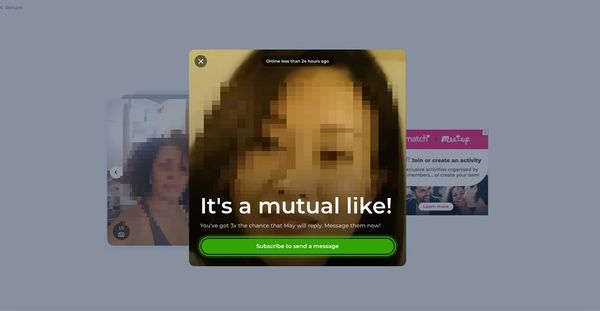 They would show you the mutual like! However, you need to pay to get in touch with others.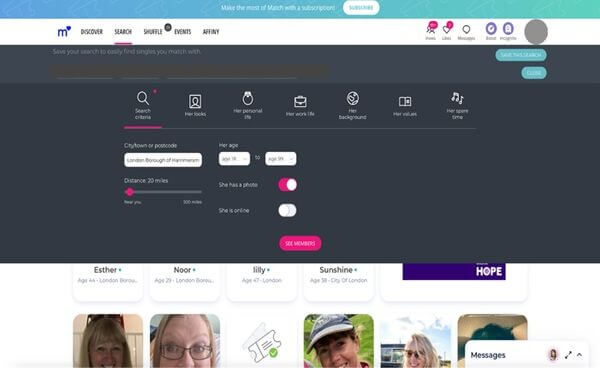 Users can also use the search function, to look for others.
Premium Service
Match.com has different paid services: memberships, boosts and invisibilities.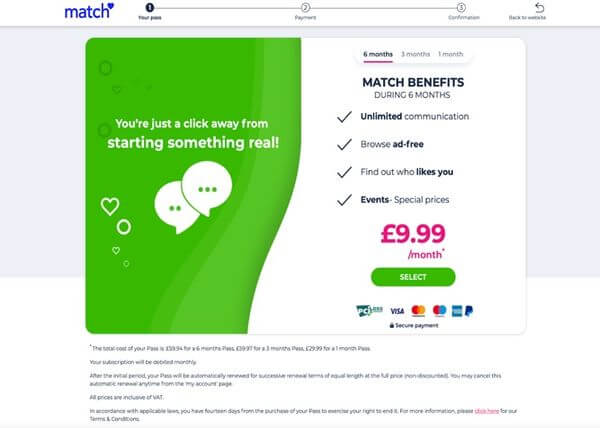 The membership offers crucial communication access, without this, users can only browse others on this service.
However, people need to pay particular attention when they sign up for this membership. There are a lot of negative reviews regarding this service. People need to be careful about the auto renew system.
Also, they need to keep their eyes on monthly statements that they deduct the right amount of money.
When people cancel their subscriptions, they should be careful as well. They should get and keep some sort of confirmation such as emails or screenshots as evidence.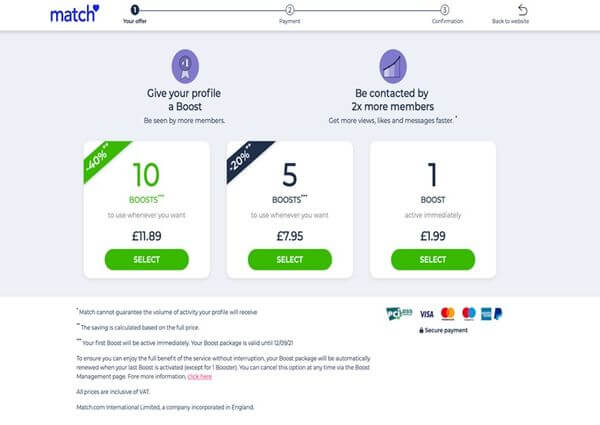 The boost would be used for appearing more on others' feeds. This is a very expensive service.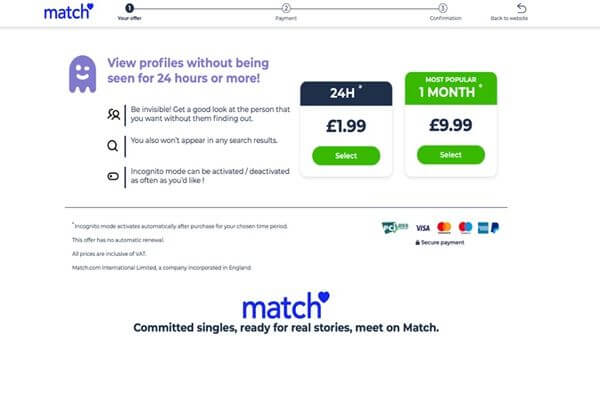 Users are also able to pay to be invisible. This is a very unique service on Match.com. Also it can be a very creepy way to look for others, on the other way, some people would value this privacy.
Free Match.com Premium Membership Experience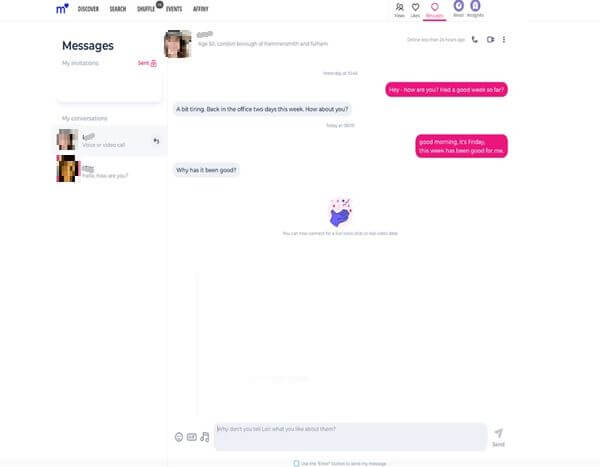 By contacting the customer support, there could be a chance to get hold of Free 4 days trial of their premium membership.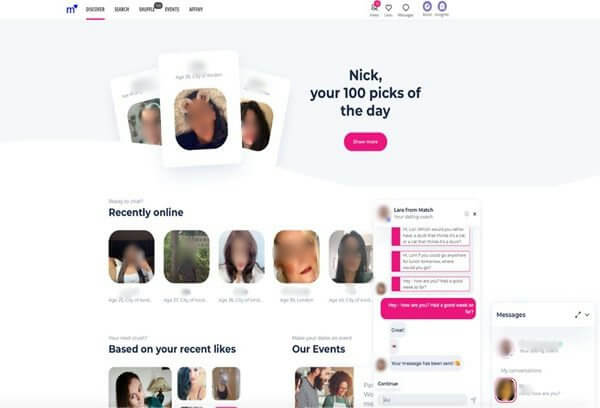 Personally, I sent some " like"s and dropped some lines but I managed to get in touch with only 1 member. She was suggested by the bot dating coach Lara.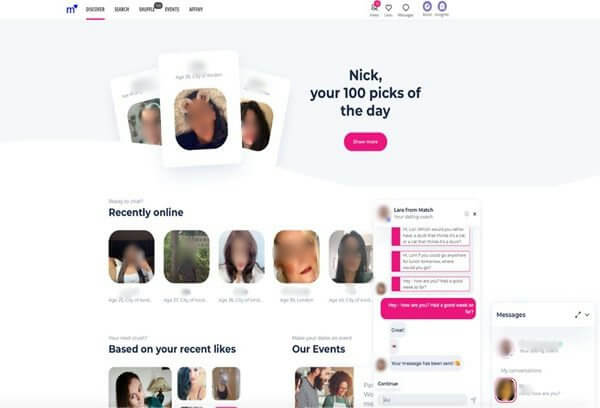 This bot service could be great tools for the older generation who are not familiar with online dating.
This member also did not have the membership badge, thus she also could be on the free trial.
This free trial was a great gesture! Also, highly recommended!
How to delete an Account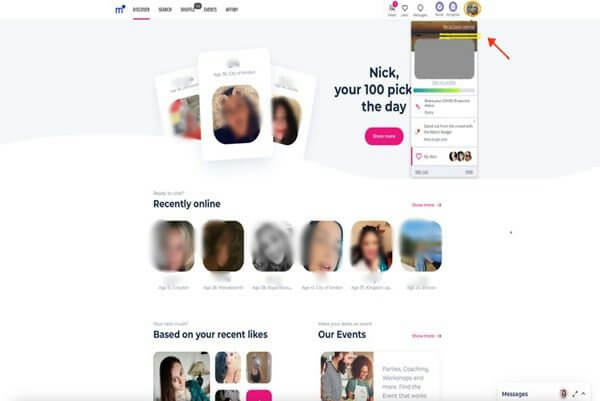 People need to click "My account settings" on the profile section.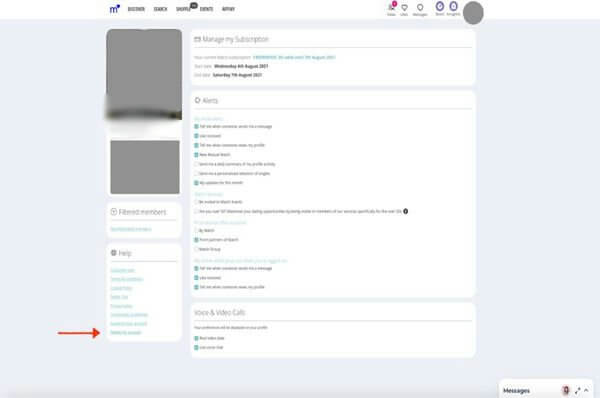 There is "Delete my account"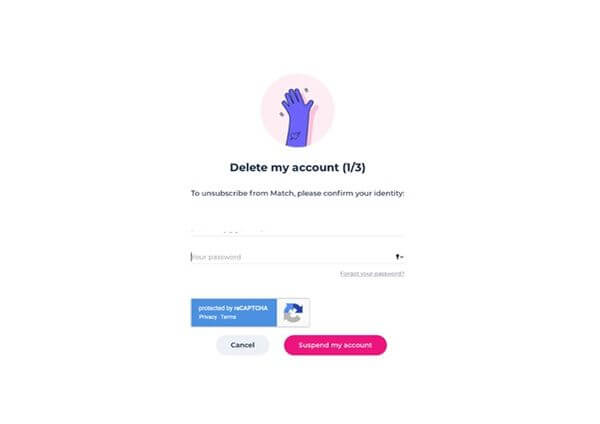 Users need their passwords to delete their accounts.
Apps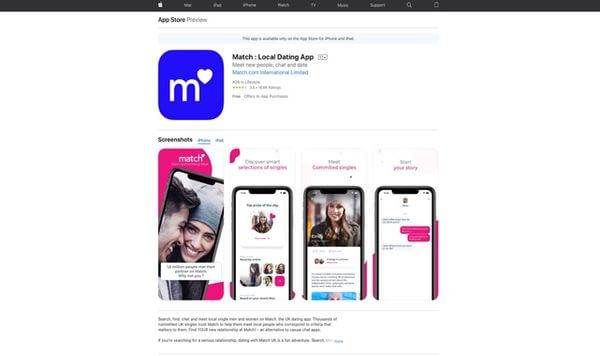 Match.com offers two app services: iOS and android.
App Store
Match.com ios app is compatible for iphone and ipad. It is regularly updated and ranked 39th in the lifestyle category.
It has 16.6K reviews and currently has a rating of 3.8/5.0.
Google Play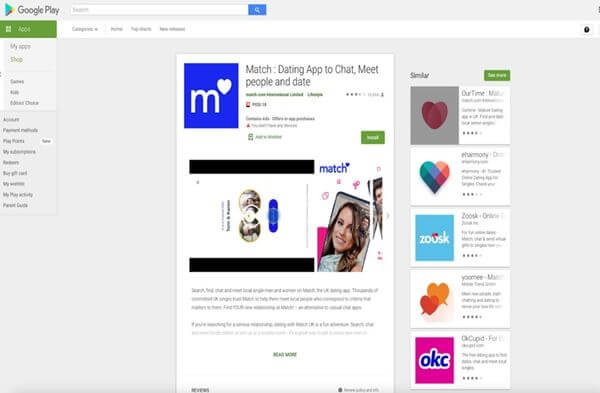 Match.com android app has over 1 million downloads and it has been updated regularly. It has mixed reviews but current reviews are mostly negative.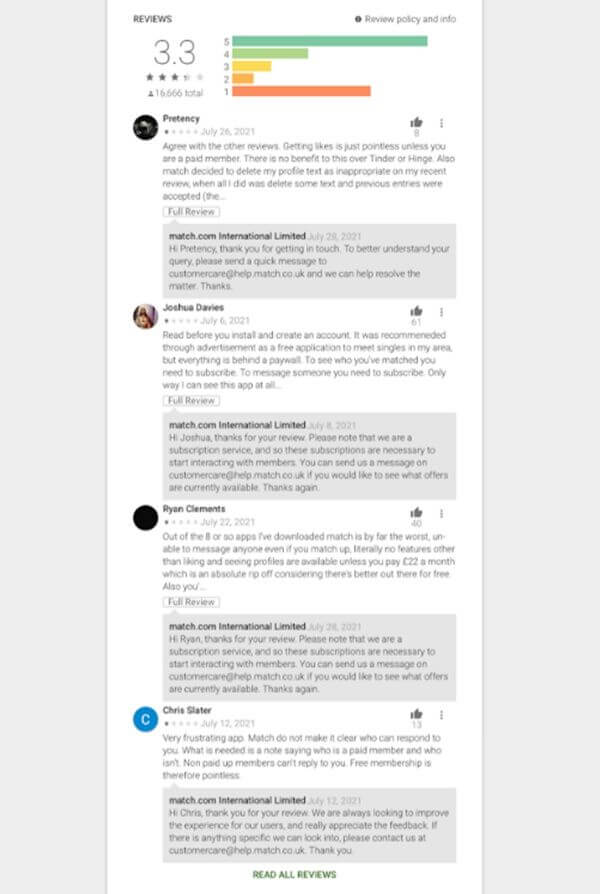 Therefore, it has a rating of 3.3 out of 5.0.
It does not even rank in any categories.
Online Review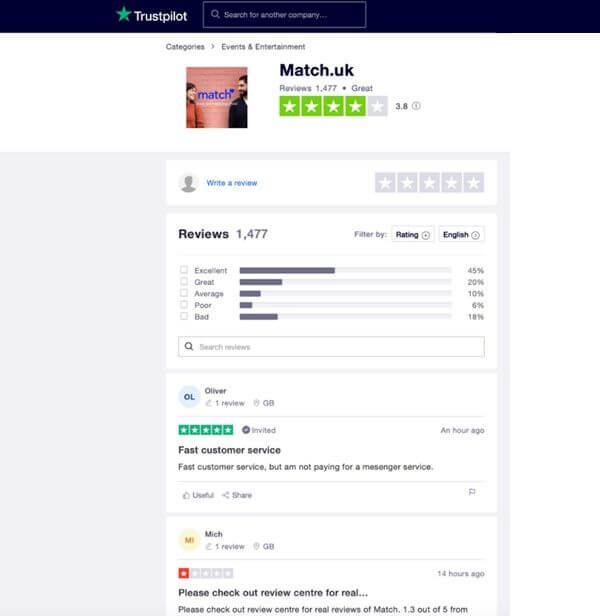 https://uk.trustpilot.com/review/uk.match.com
Match.com has a reasonable number of reviews on trustpilot. However, recent reviews are well mixed from 1 star to 5 star.
There are a lot of current reviews thus there are active users.
Social Media
Match.com is one of the most established online dating sites. They have all the major social media accounts. They are regularly updated and showing that they have a dedicated social media team who is promoting this service.
Facebook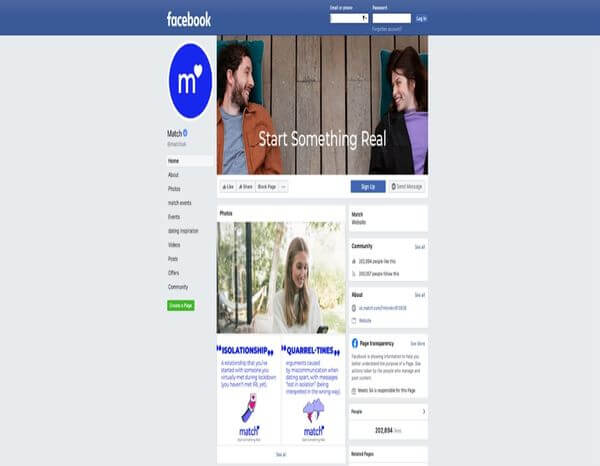 Facebook
Match.com has 200K followers on Facebook. It is not a large number for an established dating service. They only post about their social campaigns and their TV commercial launches. People are not leaving comments or "like" either.
Twitter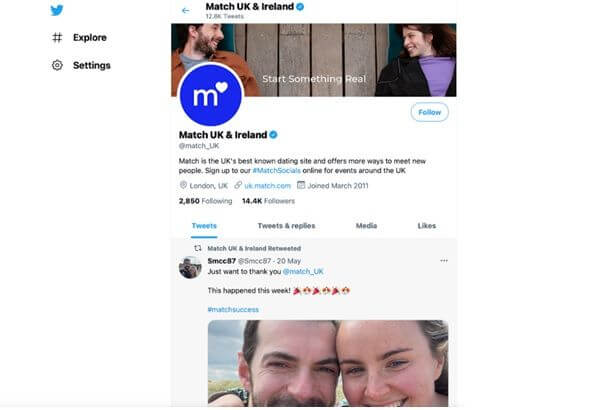 Twitter
Match.com has 14K followers on this UK& Ireland Twitter account. Match.com has multiple Twitter accounts.
Some users share their successful stories on Twitter tagging this account.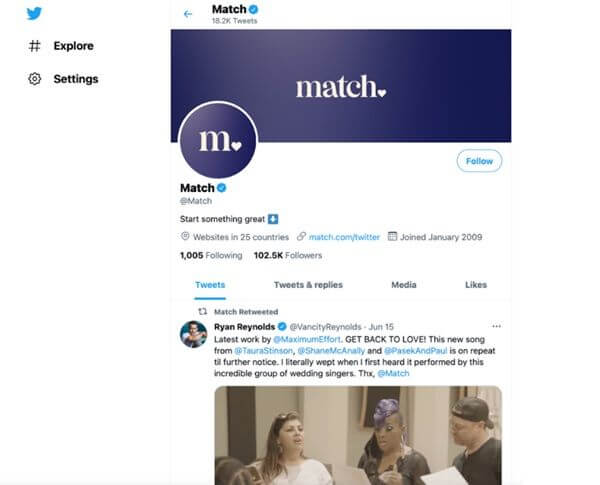 This is their global account and it has more followers. They post similar content such as their social media campaigns. This account is regularly updated.
Instagram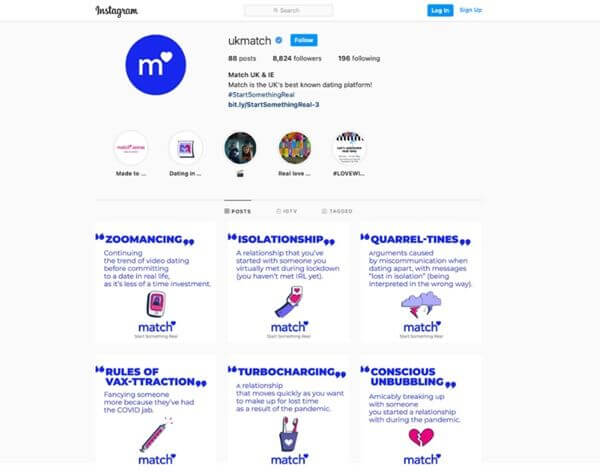 Surprisingly, Match.com has only 8K followers on Instagram, as a result, their posts are not really eye catchy as they should be on this particular social networking service. Also, this shows that Match.com users are not the generation of Instagram.
YouTube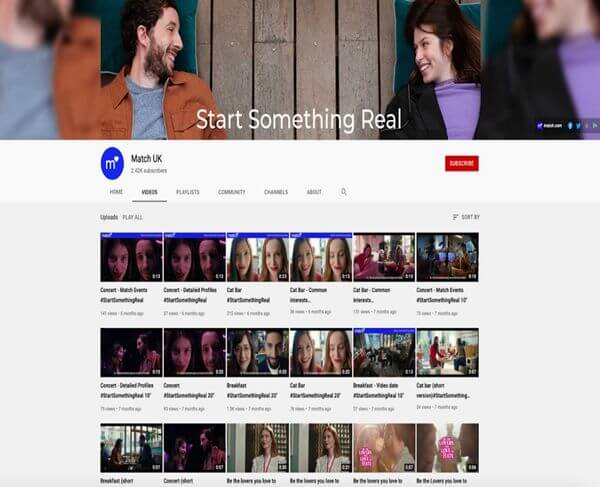 YouTube
Match.com has about 2.4K subscribers on Youtube, however, the view counts are not so good, the latest video only has 141 views.
They do not regularly post videos but it is understandable because they do not have enough views to make this account attractive tools of advertisement.