Is the New Dating App FLIP is really useful? Members are Real with Real Photo.

https://www.flip.dating/





What is Flip, and Fee Detail

Do you think FLIP is really useful or able to take over Tinder one of these days?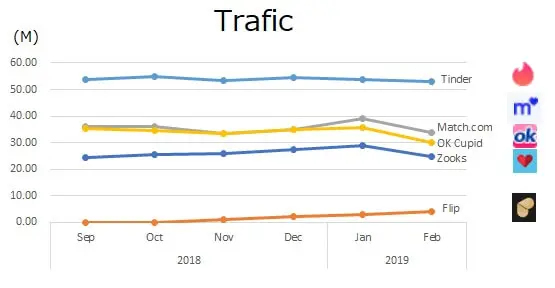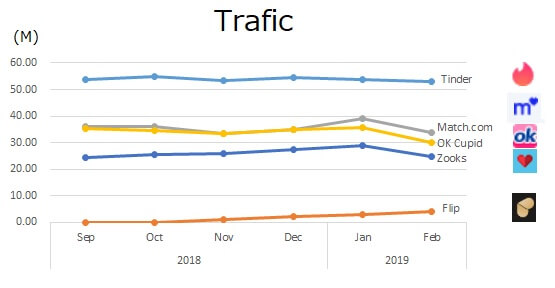 So far, it's way too small number of members if you compare with Tinder.
I think it will take over Tinder one of these days by the time it will have got a bunch of members. Then, I am going to explain why I deem it from now.
Have the double face recognition system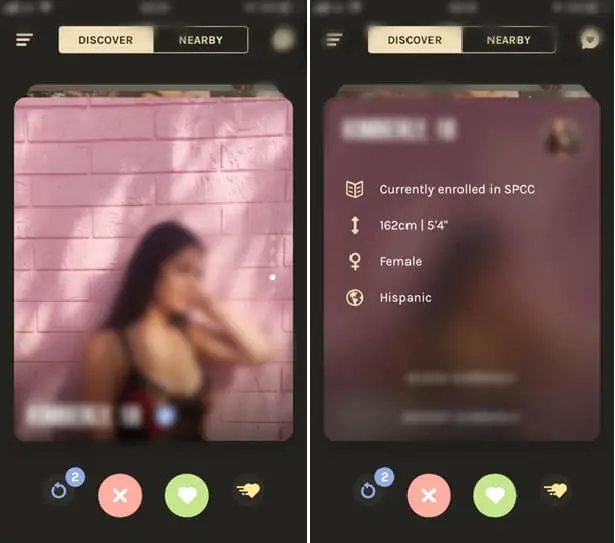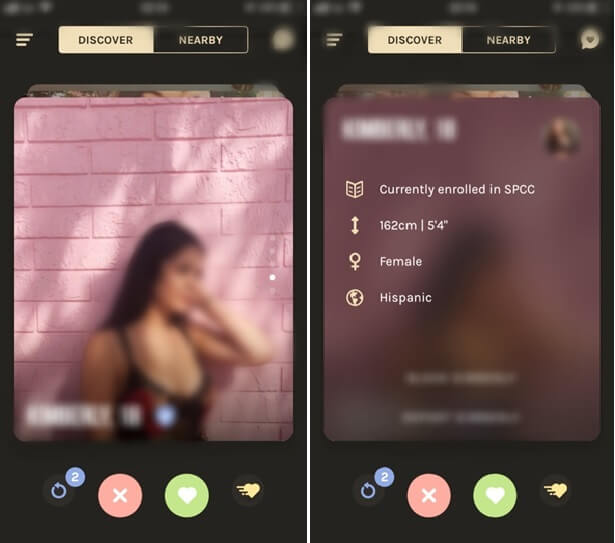 It's really useful system and this system doesn't function on Tinder. The system literally has double face recognitionwhich can confirm the face of a person who is going to register for an account on FLIP. Thereby, the system has a capable of preventing from creating fake accounts on FLIP. That is just so-called "Sakura"=(decoys).

Actually, a serious and frequently happened problem is just this when using a lot of various matching apps. I know that there are a plenty of people including in me who struggle with this problem even on Tinder. So I highly recommend using this app to the people because I was honestly one of victims of the defect.

As you know, that is quite irritating and it occurs to us again and again. Thus that would make us exasperated so that their fake accounts or foolish persons who use matching apps appear to us. Then, the system called "double face recognition" will solve the problem soon after you decide to install this app.

The exact way to work the system is you have to register your selfish twice for setting an account.

–The first time you take a selfish you just take it as a profile on the account.
–The second time you have to take your selfish again to recognize the photo as just you.
That's a crucial point what this app has exactly. Therefore, if this app expanded to the world wide, it must be useful definitely and would be regarded as an unprecedented function.
Nearby searching system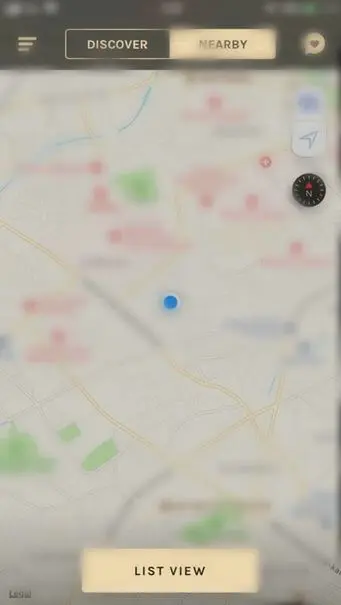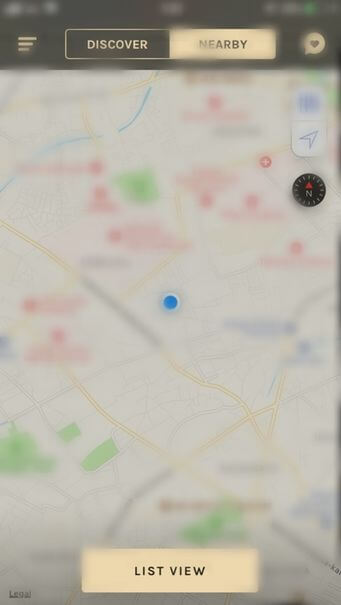 Though some matching apps actually have similar system, they almost need to impose of keeping using their apps which means it doesn't work efficiently, and the accuracy is not enough good. But the nearby system on this app works appropriately as far as I see.
If there were no person who use the app around you or a place where you live in, it firmly shows that there's no any persons around you.

Of course if there were someone around you, it would show there's someone around you normally. That's a function that takes it for granted but it's really a important one. Because of this ability, you can see if who's near me or there is someone in vicinity cities around me. Despite it would quite help you find someone living near you, it doesn't exist on Tinder. I deem that's a huge distinct between Tinder and FLIP and the deficit of Tinder will increase little by little deeply from now on.

However, there's few persons showing on the map that the app has so that it doesn't utterly spread to nation wide now. Therefore it's considerably hard to find someone near you even in Tokyo now too based on my experience.
Although that's a drawback of this app at least in the temporary, it'll be solved smoothly as long as it spreads either firmly or sky-rocketing.

Besides, the map you can see when using the nearby system is either clear or precise. So it's feasible to grasp where you are as well as where someone is. To be honest, when I realized there is the function on it, I was astonished and just felt that it would eminently help us see if actually there's someone. So I immensely recommend you this app.
Have a various preferences when searching for someone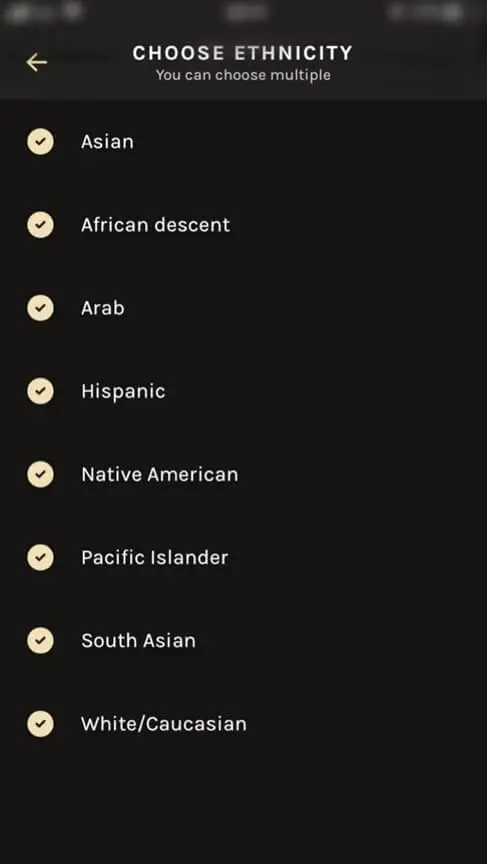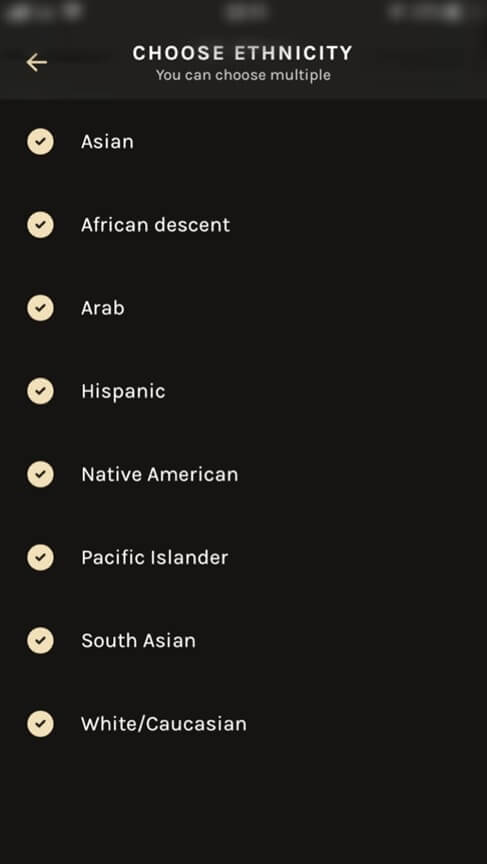 The more you use matching apps, the more you realize that I want to seek for in detail. Indeed, on Tinder, it has only some preferences such as location, distance, gender and age range. Due to the lack of preferences you are able to set, it leads to what you don't find ideal partners on it.

For example, even if you sought for foreigners especially those who are from European and Arabian, you don't match the kinds of people on Tinder as long as you stay in Japan. Actually, it hypothesizes as you are Japanese on Tinder.

Anyway, not being able to match those who you prefer to makes you depressed tremendously. On the other hand, on FLIP, you are able to seek for a partner by a various preferences
Such as of course gender, age range and distance, heights and ethnicity.

What I want to emphasize on is it has an ethnicity option which means you can select your type more and squeeze persons appearing to you effectively. That's really a great ability too. You can squeeze your type such as Arabian and European as I mentioned earlier.

I think it's extremely hard to find as well as match a specific ethnicity from a bunch of people who use matching apps normally in a country which rarely exists the ethnicity. But if you chose some specific ethnicity, you see and match the kind of people necessarily even if these ethnicity are rare. If you didn't select the type of ethnicity, the information shows on the profile to tap on the screen when you swipe the photo. That means that you can check which ethnicity opponents have every time tap the screen.
Conclusion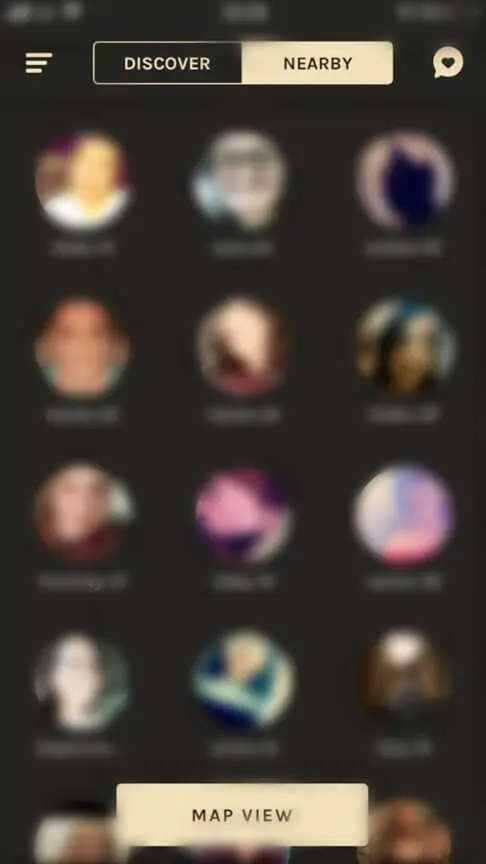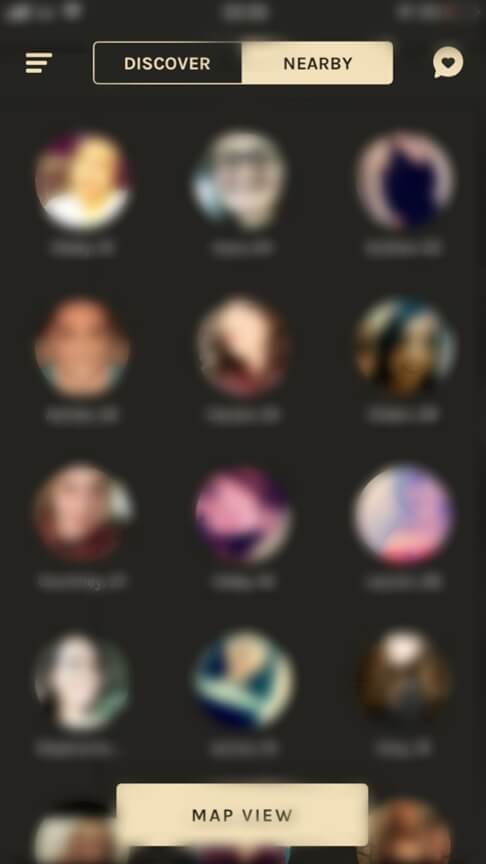 For those three reasons, I think FLIP will be quite useful more and more even though now that it is enough useful already too. I predict that it will add some greatly convenient functions more by the time it will have accomplished a plenty of members. If you foresaw near future of an industry in matching apps, you actually have no choice other than install this app now or soon. By the way, I did. I have not succeeded in meeting someone on this app Flip for real though. But I highly recommend you to get this one, much more if you were still deciding between you do or not.
【March 1st 2019】
MEMBERS
■Comments
It's releasee 2018 in US, 2019 in Japan. There are still very few users in the whole world.
Members are young, early 20s mainly.
Good looking people look for a boyfriend/girlfriend who is good looking, kind of app.