Flip Dating App Review-Some distinctions between Tinder and Flip

https://www.flip.dating/
Baisically Free Datinig App
Premium
USD 12.99/ A Month
USD 29.99/ Three Months
USD 49.99/ Six Months
● You can see who is "like" you
● Displayed to the person you did "like" (five times a day)
● Be able to look back the person who you did "not like" (10 times a day)
Coin in App Purchases
1 coin USD 0.99
5 coin USD 3.99
15 coin USD 9.99
30 coin USD 14.99
Comment
Free is enough

to meet up.
Active users are few.
I am going to illustrate some distinctions between Tinder and Flip. However, the number of using Flip is far fewer than Tinder's one. It is supposed to just started having been published. Therefore, honestly, though I couldn't judge the difference of them completely, I want you to refer this article whether you actually use it instead of Tinder or not so that I am supposed to try my best to explain it.
What is Flip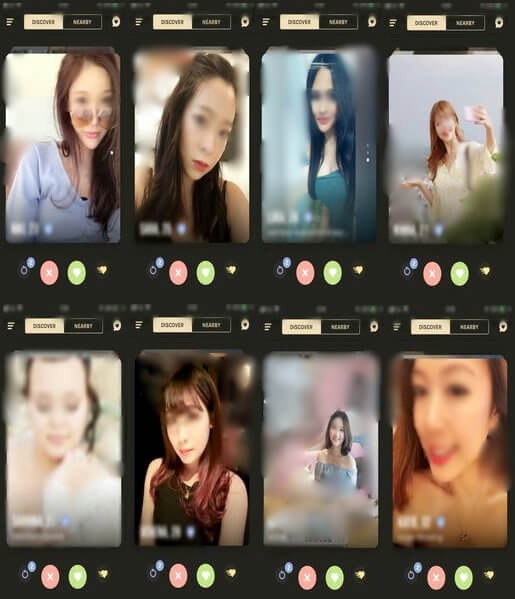 Flip is an app for people looking for a boyfriend / girlfriend on the internet. It is really a late app when it comes to an industry in the matching app.
-Thereby it was just launched at Japan, March, 2019.
-The headquarter is located in New York.
You can basically use all functions of this app for free and it gives us a medal everyday which is compatible on this app so by the time it accumulated enough little by little to add some options, it would be superb useful for you I deem.
Of course, if you wanted to make use of this app to meet someone fully, you can use much more so that there is an additional charge or premium plans.

A fundamental way of using this app is just to swipe right or left. Swiping right is just "Like", on the other hand, swiping left is not like. Everyone usually is able to set up an account easily in a couple of minuets. You can choose opponents to adjust your preferences such as distance, gender, the scope of age, height and ethnicity. I think a feature is being able to search by ethnicity, which is great and considering a lot of races. It is quite supposed that USA created this.

In addition, it has "nearby" which is one function of them that this app has. So you can find out who lives near me or where I live in concisely. It actually shows on the map so you can recognize how far someone is or how near they are. Finally, the most prominent feature of this app is "Face Recognition". This function would solve a certain problem which is meeting a different girl from the selfish that she sets up on that account when you try to meet for real. As a matter of fact, this app has double face recognitions on a way to register for your profile.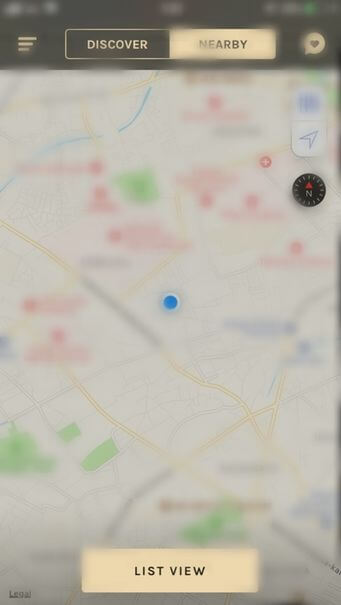 The first, choose your selfish from your camera or library on the phone as your profile photo. Though it is an usual step ever since, the next function is totally different from the former matching apps that created so far. That is we require your selfish again. But you can't choose your selfish from your smartphone library. You need to take your photo at that precise moment as imitating the pausing that this app designates.

After a couple of hours or days, you will be qualified to set your account off on this app, which means you can't create your account as long as you proceed this step and take your true selfish. I think that this is an innovative setting.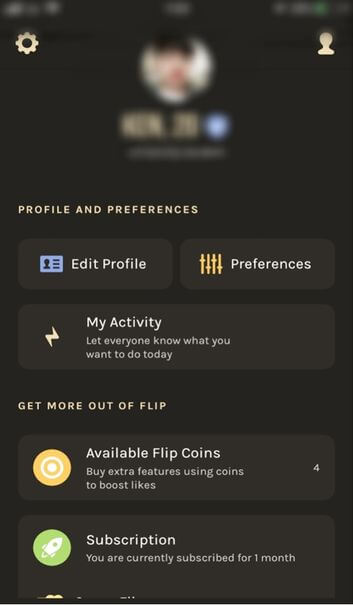 The differences from Tinder
First of all, the most distinguishable distinction is whether there is the function of face recognition or not.
Second, it is actually hard to look for boyfriend / girlfriend now because the member of using this app is far fewer than Tinder definitely. For now, I grasped this app more or less. But there are few people using this app even around Tokyo. Then, I realized that it is a little
cumbersome to meet girls on this app yet.
Also, you would be asked for editing your preference of girls or boys if you wanted to meet them in your country at least Japan.
Meanwhile, Tinder has a number of member who use it all over the world. Although this is a big difference, Flip has countless prospect to be as famous and popular as Tinder. Also, as for on this app (as long as you are currently subscribed for one month plan), you can take back the just previous decision that you once decided whether liking or not.
On Tinder, you are not able to take back as I mentioned at moment before. If you had already decided to not like a certain girl, you couldn't choose it again. This is to prevent from misjudging opponents. But the function is effective only ten times permanently.

Therefore, you would rather ponder whether you are going to like the opponent or not. What I want you to keep in your mind is like this app released on March 2019 in Japan(2018 in US) as well as it will be popular and common not only in your country but also in the world.

Conclusion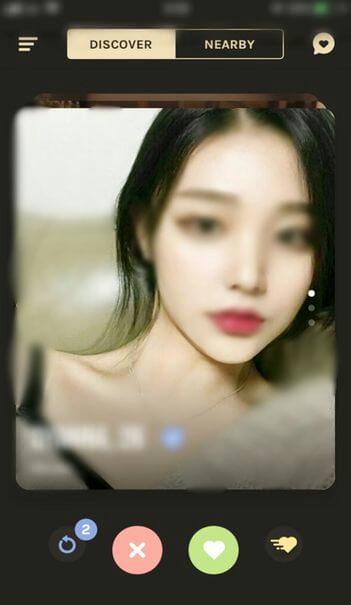 For all you know, the most notable feature of this app is to have double criteria to register for your account. It consequently leads to leave pretending accounts and fake out this app. Therefore, I deem there isn't any fake accounts on that, and you could meet someone more even now that there are not many people who are available for. There tends to be a lot of Chinese and Taiwanese on that app. To be honest, I don't know the reason but when I designate including in Asians as my preference, almost these kinds of persons I have seen on that. I understand there are few Japanese on that so that it has been passing about a week soon after it had started to be published.

Finally, it will be more popular than Tinder one of these days I deem. For these reasons, I would observe this app keeping using Tinder. you don't have to leave out Tinder now even if you couldn't meet girls on that ever since. Fortunately, you can be available for a monthly description for free provided that registering for this during this duration until end of March 2019. Thereby, I highly recommend you to create an account before being lapsed. After that campaign, you would be imposed of the surcharge. Free function is enough.



https://www.flip.dating/