Dating App tips – What to Look for & What to Avoid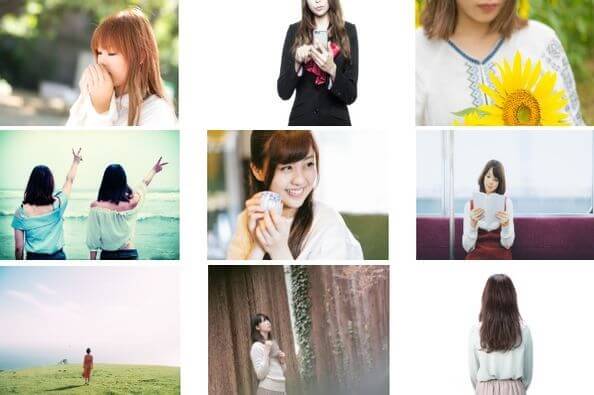 Are you one of those guys who are yet to try a dating app in this technology era? Are you seeing more and more mates of yours getting his date every night with ease?

Well, Tinder, the most popular dating app in the world has more than 50 million users.
Another dating app, Bumble, has close to 40 million users worldwide and claims it has led to 15,000 marriages.

Either you are looking for someone just for a night or a steady relationship, why don't you give it a go and see what happens?

… I am a big fan of Asian girls. Especially Japanese girls.
Generally they are polite, happy and conservative, but so naughty behind the door!

I have tested a few dating apps in Japan and met with several girls. It is not that easy to meet up with a girl through dating apps as much as they are in US or Australia. But there are certain characters or conditions you should look for to make it easier.

Based on my experience and researches, here is the top 10 characteristics to look for in her profile.

10 characteristics to look for in her profile
1. Love to drink
It's a no brainer, we all know this. Girls who love to drink are very social and love to party.
After a few drinks, they are pretty open to get laid. Keep your conversation going and she'll be with you tonight.

2. Girls in their 30s
Especially in Japan and Asian countries, girls in their 30s start to feel a little desperate to find the one for a marriage. They somewhat feel the pressure of needing to get married soon or will become a "leftover" in the society. So they are not so picky.
Tell her things like, "how you picture your wife to be" or "the family you are dreaming of", something that makes her think you are the family kind of guy.

3. Girls in their 40s
Not as easy as 30s, but still the girls in their 40s are pretty easy target.
They might seem to have made up their mind to be an "independent" lady and have "f-ck the marriage" attitude. But… actually a part of their heart is still seeking love, dreaming that one day their prince will come to them. They are usually financially stable and prefer younger men. Do you say age doesn't matter? Well, she could be your match!

4. Nerdy conservative girls
These girls are not very sociable and tend to get very nervous in society. So they are seriously looking for "the one" and loves the idea of marriage.
They can be what they wanna be in this digital world of dating apps, so you might easily hook up with these girls.

5. Wealthy Daddy's girl (from country town)
No offence, but rich spoiled girls from big cities are pretty snobby and protective. On the other hand, those from the country town are spoiled but open-hearted, modest and trusty. Show her that you are strong and can always protect her… like her daddy!

6. Married for over 5 years and no kids
First 2 to 3 years, they are happily married, but after 5 years, the door opens.
Usually after 2 to 3 years of marriage, they do consider having kids, but when you pass that time, they start comparing or competing with her married friends with kids and their unhappiness or dissatisfied level go up. Then they start to looking for other option, thinking grass is greener next door!

7. New in the area
A girl from country towns just started living in the big city for uni or new job are innocent and quite naive at first, and they miss having friends or family close by. Be there for her to listen to her needs and worries. Then she will open up and invite you to stay the night with her.

8. Uni graduate worked for over 3 years
Uni graduate is very motivated and ambitious on building her career, so she is too career-focused. But after a few years, that's when she starts to feel more comfortable with her job and be able to have some space for love. If you are after young ones with career, she is the perfect match.

9. Going through that phase with her boyfriend
As she is having some tough time with her boyfriend, any little kind gestures or care can make her fall in love with you. Listen to what's going on with her boyfriend. You have a great chance if she asks you "what? you don't have a girlfriend!?"

10. Career focused, new in town for work
She seems strong and centered, but that's how she has to be to survive in this still male dominant corporate world. She's battling with her own struggle and stress, so she would actually love some affection from you. Show that you understand and give her a warm love-able hug! You become her best place to be.
Does her career matter?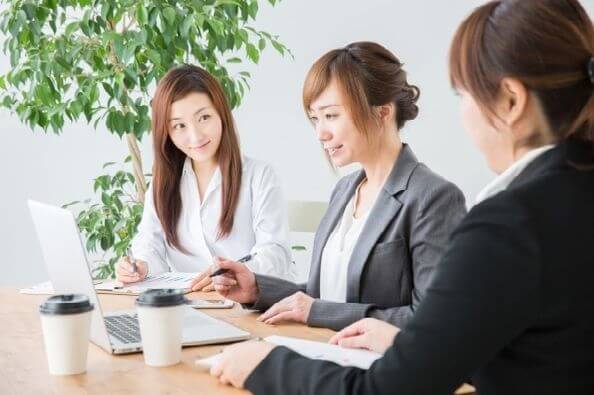 Is there a certain career I should look for?

Well, in my opinion, YES!
Just like listed above, girls tends to be more open to a bit of flirt or new love depends on the situation, or environment they are in. Think how much time we spend at work or school, then obviously we all get affected by this environment and build a certain tendencies.
Top 5 list of Her Jobs
Here is my top 5 list of her jobs to look for;
No.1 – Administrator or Receptionist
This kind of job doesn't pay well, nor have much chance for a promotion or a pay raise. Usually girls are not very career-focused and waiting for Mr. Prince to leave work for marriage.
However if the girl is still in her early 20s, chances will become less as they are still a bit too young to consider settling down.

No.2 – Part-time or casual workers
She is not looking at the long term plan for her career, and her future depends on her future husband. So, tell her you are looking for a long term relationship, or marriage. Share your future dream with your ideal partner. Soon you'll be all she can think about.

No.3 – Care workers
It's a tough job with low salary. A girl in this career often feels down or depressed in a worst case. She is looking for a warm cuddle to feel loved. Also she often works weekends and night-shift, so dating app might be the only or one of a few place for her to meet guys.

No.4 – Dental Hygienist
It is funny to be so specific and to this career, but here is the theory;
Working with a demanding dentist is actually a stressful job! She always has to listen and be prompt, but she rarely has a chance to communicate with others. She tends to party after work hours and party hard as if she is trying to make up that work time in the very closed space. And this is a customer-facing job, so she is very friendly and good with people. Quite a good high rate of success is guaranteed!

No. 5 – Uni Graduate looking for her first job
Employment situation is still quite tough for graduates, and especially for girls it is a tough market. She is exhausted, upset or depressed failing her job interview one after another, just one caring words like "you are amazing" is all she needs.
Remember the pros & cons…
No matter how perfect the relationship looks, there are always obstacles and challenges.
I guess the great thing dating apps is that you can check the warning signs before jumping into the conversation.

Here is my top 10 list of girls to avoid;
No. 1 Emotionally toxic
This is the hard one to judge, but you find some girl don't hide their tough journey of dealing with depression or hardship in their profile. I guess by doing so, people can relate to their stories and feel the connection too. You might connect with this type of girl pretty easily too, but you might end up with more trouble than anything else!
When things don't go in a way she likes, she will struggle dealing with it. Her suicidal comments, possessiveness, or "poor me" attitude will sure to drive you mad.

No. 2 Hobbies: Yoga, cooking
Pretty much every girl has yoga or cooking as a hobby in dating apps, but be warned! It is likely that they are her hobbies because everyone else is also doing it. She loves the feeling of being a part, are very demanding and has strong desire for the marriage.

No. 3 Girls in their 30s
She is obsessed with dating apps. She is desperate for the marriage. She dedicates her time reading "how to" blogs on relationships, boys, or marriage. They have their own wikipedia on a relationship, and it's her way or no way. Consider if you are not ready for a serious relationship!

No. 4 Girls in their 40s
Generally speaking, girls tends to become more demanding as they get older. …well, just like having mum around all the time?
And if she is not married, the relationship with her might be far away from being romantic.

No 5. High maintenance
Girls in the beauty industry or from the posh suburb are very self conscious. They spend a lot of time in their beauty and looks. They are a big believer in "Looks = Status". Often she is beautiful but so proud and demanding. Choice is all yours!

No 6. Virgin
Hey, you found the gold! …but are you ready for the commitment?
Often there's a reason for staying virgin for that long. Possibly the first time is very special for her and you mean a lot for her. So if you treat her just as one of those girls from the dating apps, she becomes very upset and that traumatic experience might drive her to some bizarre behaviour like stalking or black mails. Take a risk? Be prepared!

No. 7. Gamble addict
Obviously this is financially risky. She might be pretty and seem sweet. But make sure she doesn't spend her free time at casinos or arcades forever. Gambling is actually one of the most common relief for girls as it is discreet and an easy access. Pay attention to how she spends her free time and hobbies!

No 8. Married
They miss that passionate love and fun before the marriage and they are open to something new and different, so it is pretty easy to ask her out. But remember… you are also putting yourself into the risk of getting in trouble with her husband. Especially be careful with the young wife, she is still too young and immature in hiding secrets nicely from her husband!

No 9. Travel lover
Guys often mention this on dating blogs… Well, she is free and adventurous, which is awesome! But then how about her financial situation? Another point to consider is that travellers are dreamers. She travels to escape the reality and avoid facing the reality. She might be a trouble to deal with. If her profile says she loves to travel and travels so often, be warned.

No. 10 Only Chid
She never had to share with brothers or sisters. What she wants goes and all the love from her parents are hers. So often she is self centred and cannot think about others, which might make you frustrated.
It is also true that she has that very loveable characteristic, which is very attractive to guys. So you might face the competition with other guys, which is another frustration for you.
Top 5 Careers to Avoid
Now here is the top 5 careers to avoid;
No. 1 Lawyers
Every single action you take might go against the law! You might be looking for a date with a hot looking career focused chic, but watch what you say and what you do. Behave..!

No 2. Doctors
It is still a tough male-dominant environment to become a female doctor. She is clever, hard-working and highly paid. She does not deal with cheap jokes and flirty behaviours. Your date night with her will often be rather tiring and too far away from being fun and cheeky.

No. 3 Models (including local Target or homemade models)
She might just be a "self made Model". But being model, calling herself a model is a status and she is very proud. She might be very judgemental on how you look or what you wear. She might even demand to be treated highly for dating with "a model".

No. 4 Big corporate EA or PA
She is very organised, sophisticated and loves that luxurious life. She often needs to attend the dinner or drinks at the high end restaurants, bars, or member only lounge with executives. It is a hard work to keep up with her high standard. EA is like a high level receptionist with additional personal assistance to the executives. So they are up for a marriage than their career, however they are very proud and picky with their ideal man.

No. 5 Students (including Uni or high school)
These young girls live in the high tech era of Social media and Youtube. They are actually full of knowledge and know how to tell the world what a horrible bastard you are in case of troubles. If you don't know how to end the relationship in peace, be careful in case she gets seriously into you!
Your thoughts..?
There's no straight answer for your perfect match, but hopefully this list of pros and cons help you avoid any trouble through dating apps, and most importantly you have fun!