IMVU Review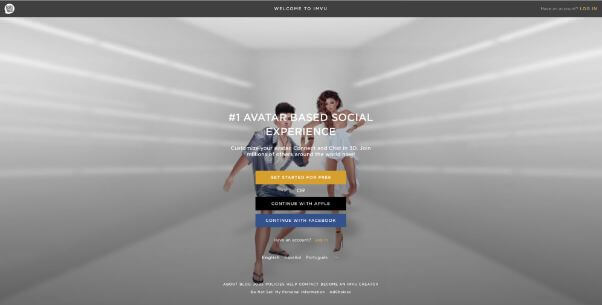 https://secure.imvu.com/
IMVU(secure.imvu.com) is a social networking site /averter gaming platform which is based on an online metaverse. It was created by an American software developer and an entrepreneur Will Harvey in 2004. Their current headquarters is in Redwood city, California.
On IMVU, users create their own 3D avatars to meet new people, chat and play games.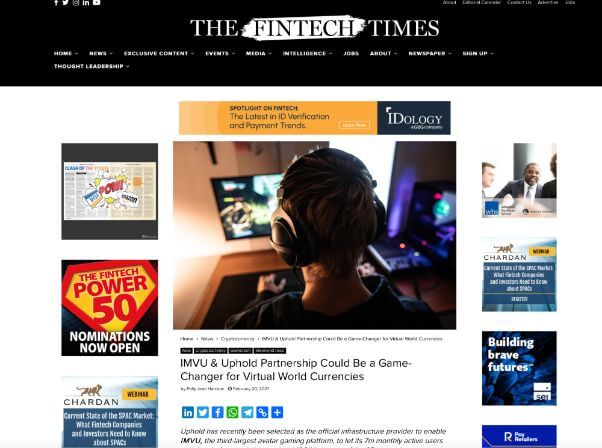 According to this article, " IMVU, the third-largest avatar gaming platform, to let its 7m monthly active users… " This would mean after Roblox and Second life.
Moreover, "It sports its own in-game economy and has users in over 140 countries. Now, its creators have been given the green light to enable users to turn their in-game rewards, known as VCOIN, into real-world cash."
This means that by creating items on IMVU, people can actually make real money. Also, people are able to buy VCOIN to use it on this platform.
Furthermore, "VCOIN is an asset built on the Ethereum network, ….as they are all backed up by blockchain technology, ….means tokens cannot be counterfeited." VCOIN has the potential to be traded as other famous virtual currencies.
IMVU Verdict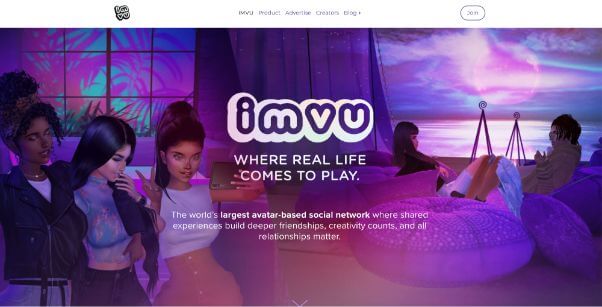 IMVU is definitely one of the sites which are evolving and expanding. IMVU is an entrance point to the metaverse. (A metaverse is a network of 3D virtual worlds focused on social connection. By Wiki) With the current increase of attention to the metaverse, IMVU might get more investment for expansion and improvement.
IMVU is for people who have enough time and interests to immerse themselves in the virtual world. Users need to invest their time and money in their advertisements to be attractive and popular on this platform. They need to be active on this site. They need to have imaginative thoughts to navigate the system.
IMVU is also a great place for people who want to be someone else. They can create their own persona and look to enjoy this virtual world. If a person is good enough to make money here, they can have a second life here!
Unlike Roblox, users do not create their original games, in IMVU, users create items and chat environments to invite other users to hang out. Most recently, their virtual currency: Vcoin, was approved to be traded as others.
Traffic
[Dec,2021-Feb,2022]


IMVU has many users all over the world, but the main user is in the United States.
Traffic by Countries
[Mar,16,2022]

[Monthly Ave. Traffic Dec,2021-Feb,2022]
| | |
| --- | --- |
| US | 1,085,000 |
| UK | 175,000 |
| France | 122,133 |
| India | 100,533 |
| Indonesia | 98,133 |
| Others | 1,085,000 |
IMVU User Variety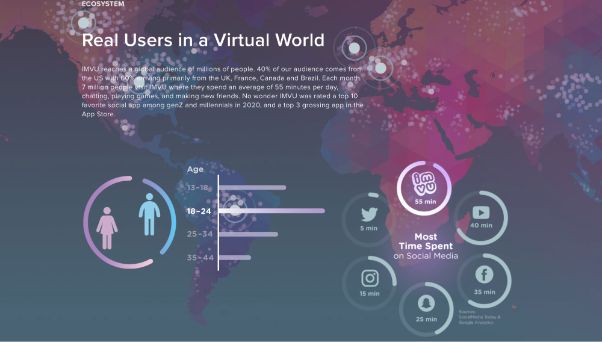 According to https://about.imvu.com/home-1, IMVU's main users are genZ and millennials in the USA. There are more female users than male.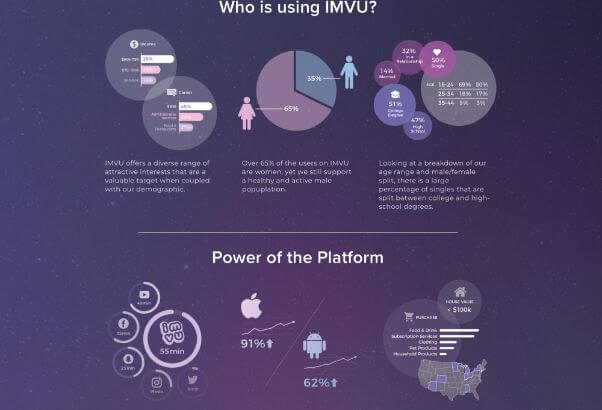 According to their survey, 50% of users are single and studying in high schools and colleges. 30% of users earn more than 50K salaries.
How to join IMVU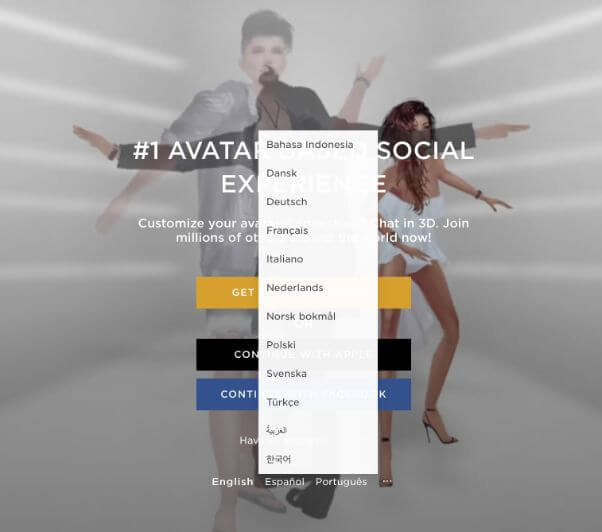 First, people need to choose their preferred language.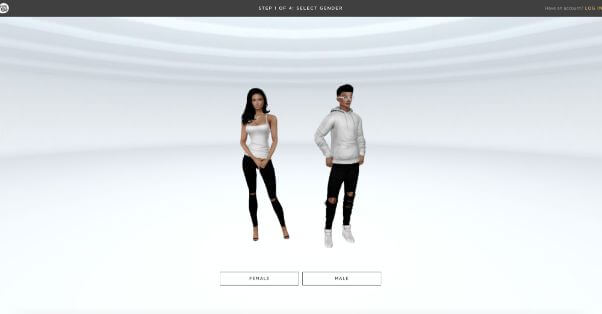 Then people need to choose their gender.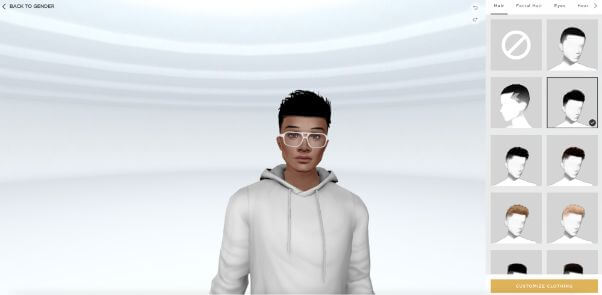 The basic averter would be like this: it is very easy to play around with different looks.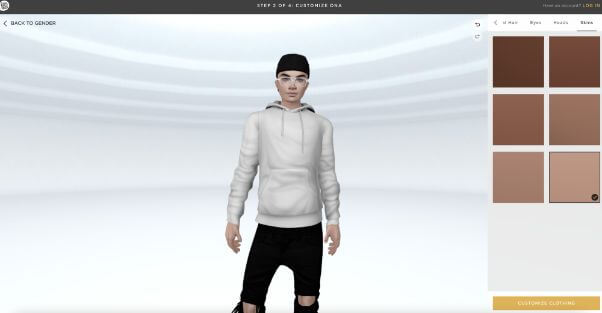 Obviously, a free averter would not be as original as others who would send money and time to create their avertess.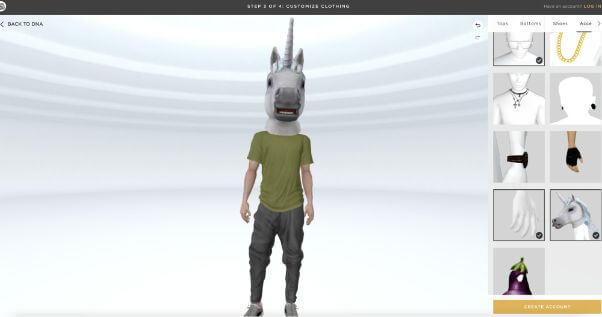 There are some playful accessories.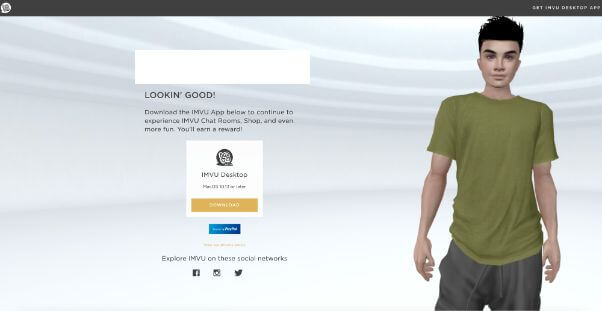 Now, iOS users need to download their desktop app and install it.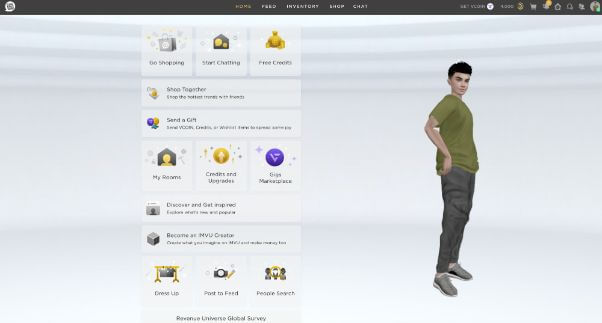 A new user would get welcome credits, they can be used to purchase extra items.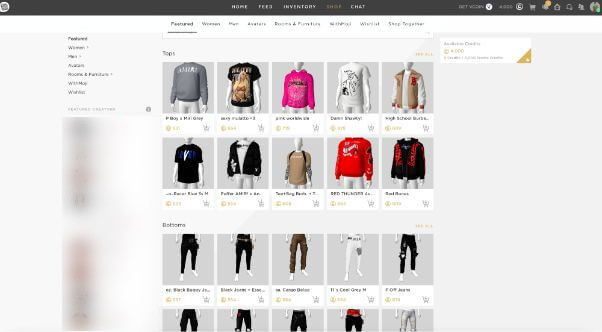 Users can go to the SHOP which is on the top menu bar.
How to get credits on VCOIN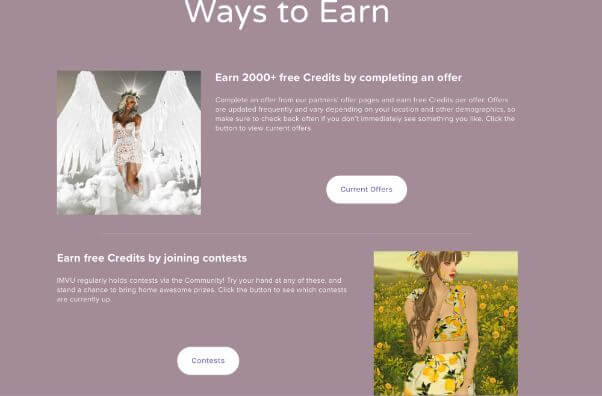 There are so many legit ways to earn free credits: checking their offer or/and survey pages and completing an offer or/and a survey, participating in official contests, inviting a new member and of course, selling items.
Moreover, users can get daily free credits by logging in and spinning the wheel and joining 3D chat.
How to use IMVU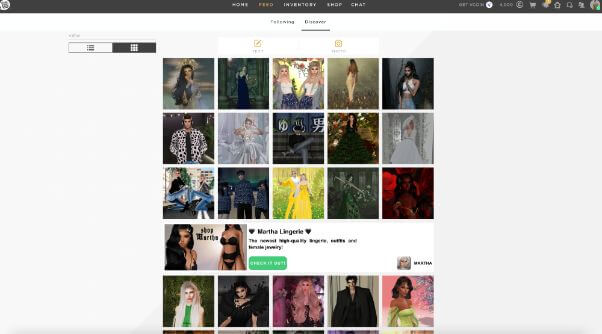 From the FEED section, users can browse other members. Users can use this function like Instagram.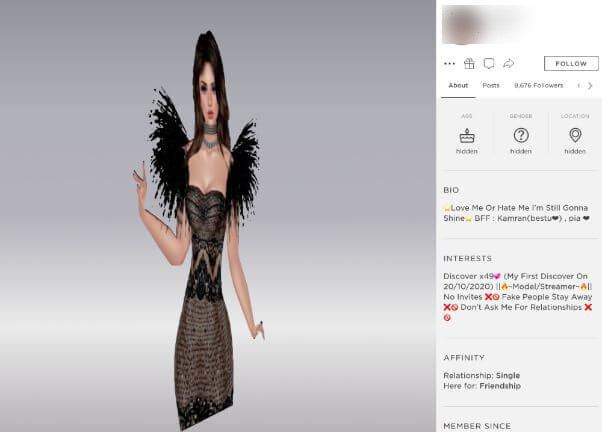 Users can drop a line by using the chat function.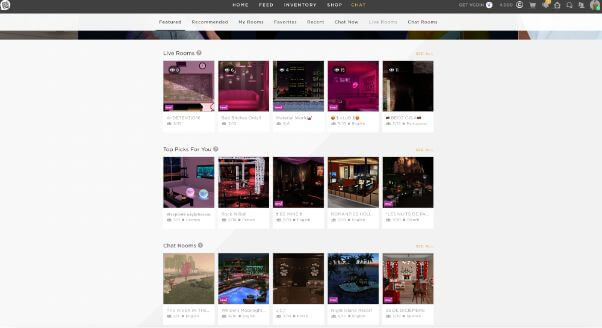 From the CHAT, users can browse different chat rooms.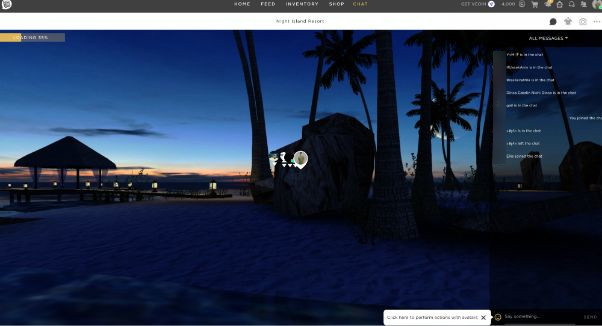 You can join and look around, drop a line to join a chat. Some chat rooms are not in English so people want to check the main language before joining.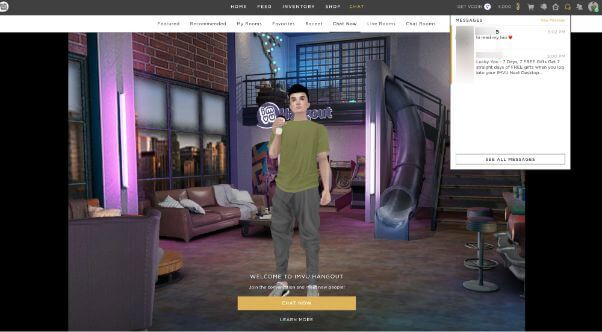 Others can send DMs and users would get the notification, there are also different types of chat. Users can browse them from the top sub-menu.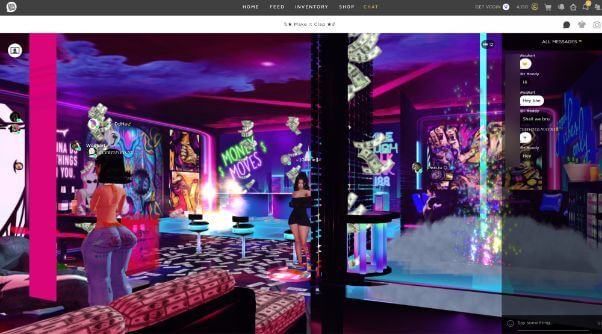 Users have to be careful that some chat rooms are 18+ only. There are definitely sexual contents or activities on IMVU.
18+ area in IMVU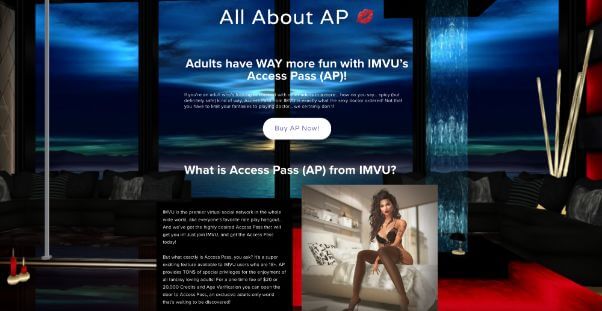 There is a special pass to be purchased on IMVU which is called Access Pass. With this special pass, users age 18+ (verification required) would be able to access their adult side of this platform.
This service has been running for a while. There is more information available online for people who are interested in it. But basically, users are able to have virtual sex with other memebers.
Access Pass can be bought with a one off payment of $20 or 20,000 credits. With working on some free credit activities, people might be able to get it for free.
IMVU original Virtual Currency VCOIN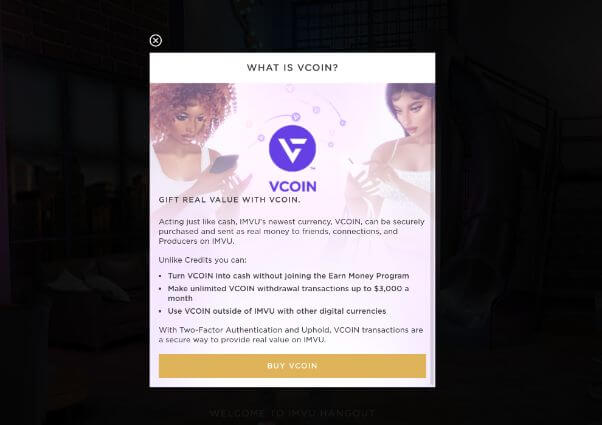 VCOIN is a crypto-currency and built by using blockchain technology like Bitcoin. People can buy VCOIN on this platform or earn them by creating items to sell or exchange them with other users. Moreover, now VCOIN is transferred off platforms and converted to real currencies such as Dollars.
During January 2021, people were able to exchange 250 VCoin for $1 or $0.004 per VCoin
IMVU Premium Membership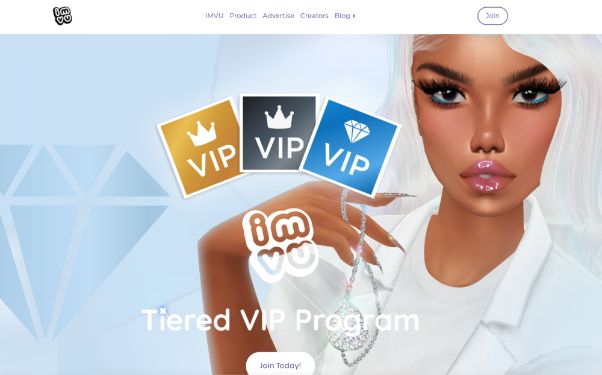 IMVU has different types of premium memberships; they are called VIP programs.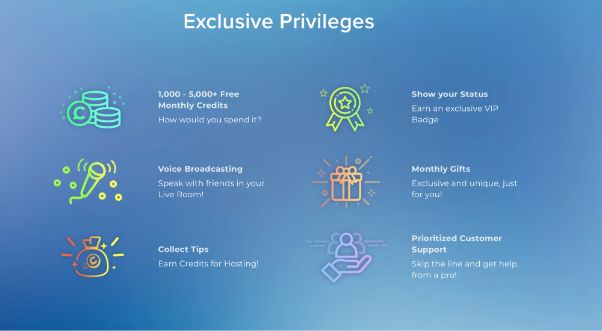 The VIP packages offer better customer support, free credits and extra features.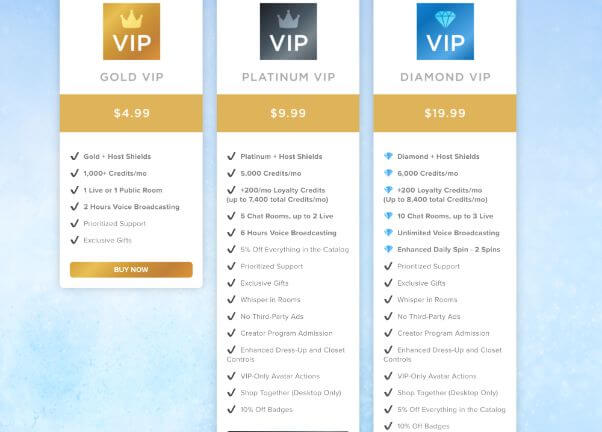 They are now offering new VIP programs: Gold, Platinum and Diamond. In order to make real money on IMVU, people first need to join either Platinum or Diamond VIP programs.
IMVU App Services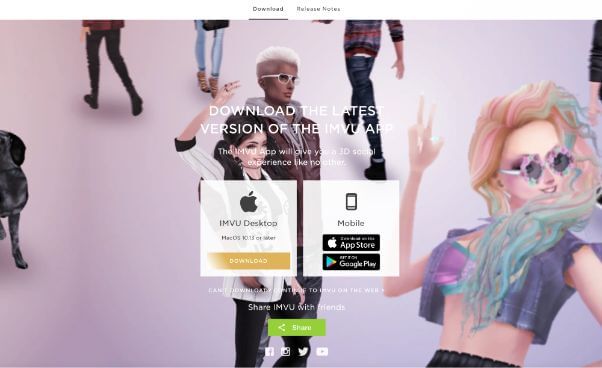 IMVU offers both iOS and Android apps. They can be downloaded from their app stores. Moreover, for iOS users, there are apps for desktop. People need to download this in order to use IMVU on Mac computers.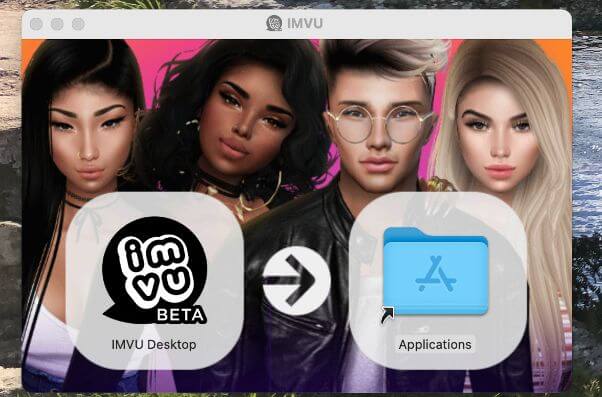 Also, this desktop app takes a lot of power from a computer.
How to delete an IMVU account
First, people need to go to support/help page and type "delete"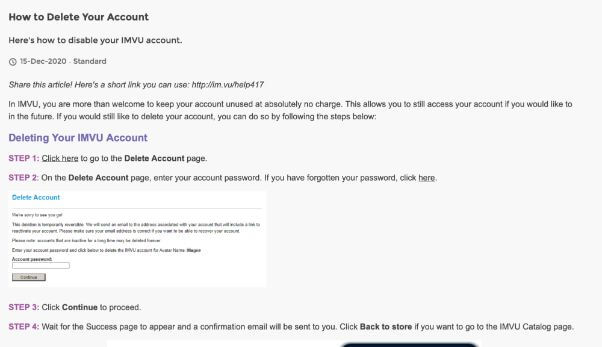 Then the link for the deleting page would appear. Then just "Click here"
All people need to do would be just type in the password.

This is it. They also say that people are able to reactivate their deleted account in a short time; however, they may delete inactive accounts as well.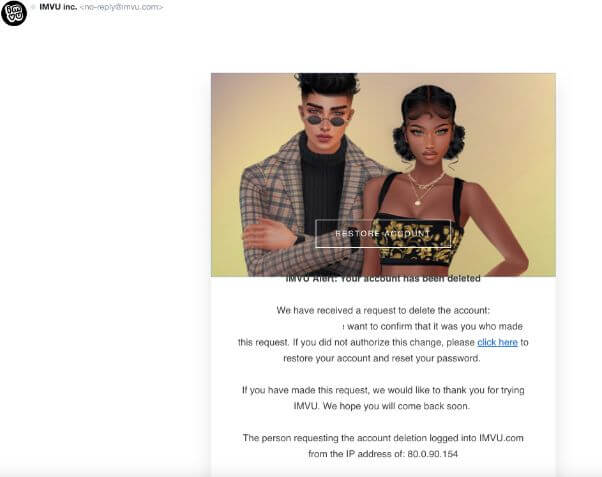 People would get this acknowledgement email.
IMVU Apple Store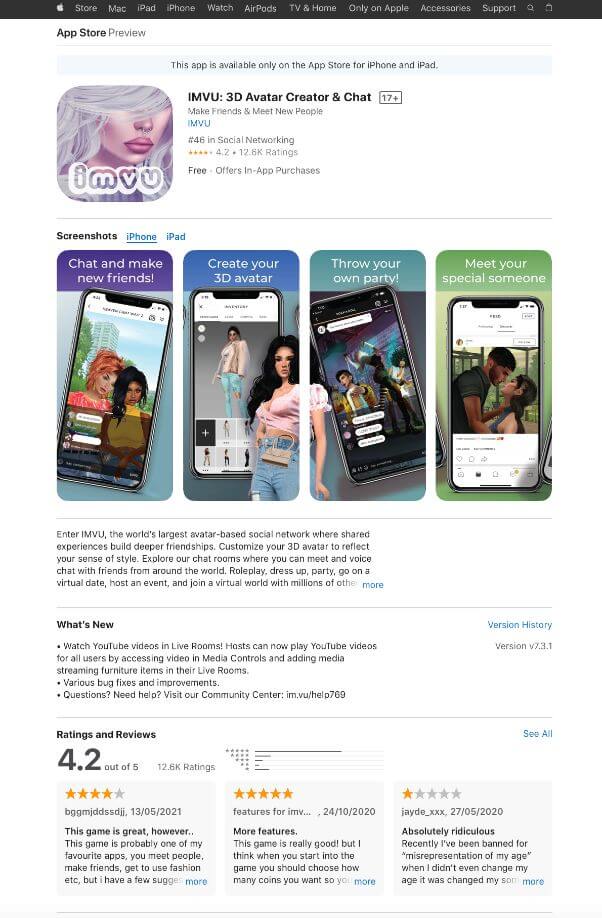 App Store
IMVU is ranked 46th under the social networking category. It has a 17+ age restriction. However, on the main site, the minimum age to have an account is 13.
It has mostly positive reviews of 4.2 and the app is regularly updated.
IMVU Google Play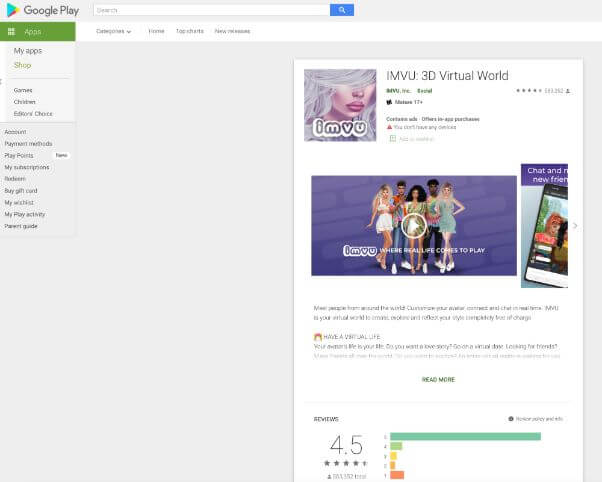 Google Play
On Google's app store, IMVU has again mostly positive reviews of 4.5. The age limitation is the same as the Apple store: 17+.
The biggest difference would be that IMVU Customer Support Representatives have a strong online presence here, and here only. They post replies on this review site only.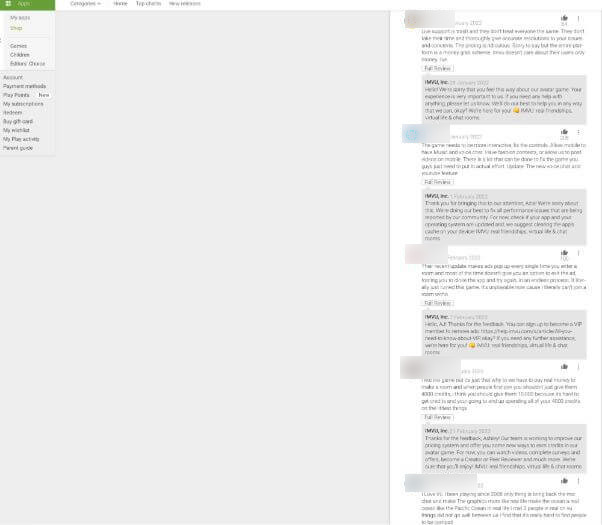 IMVU Customer Support Representatives are here to reply individually to negative reviews here.
Social Media

IMVU has all the major social media accounts as well as their own blog.
IMVU Instagram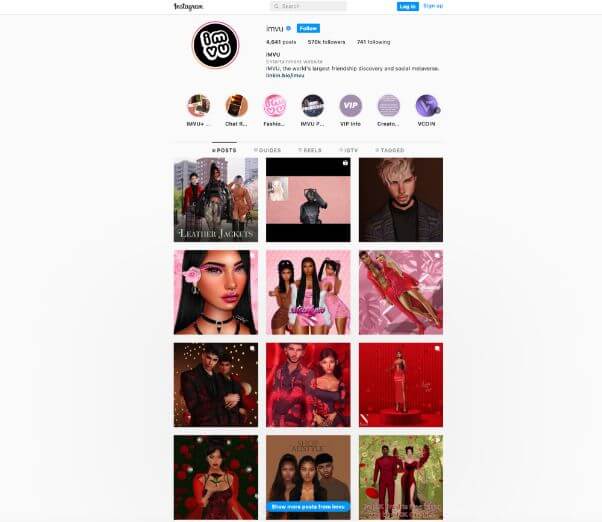 Surprisingly, IMVU has only 570K followers on Instagram.
IMVU Facebook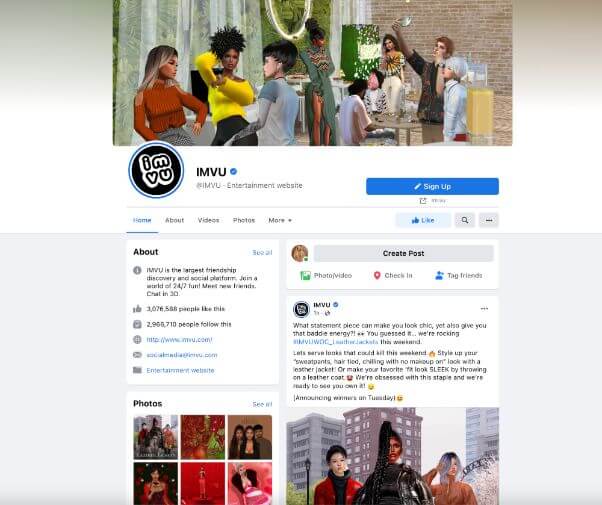 IMVU has over 3 million likes on Facebook. The posts are the same as their Instagram account. However, their posts do not get much attention from users; about few comments and likes.
IMVU Twitter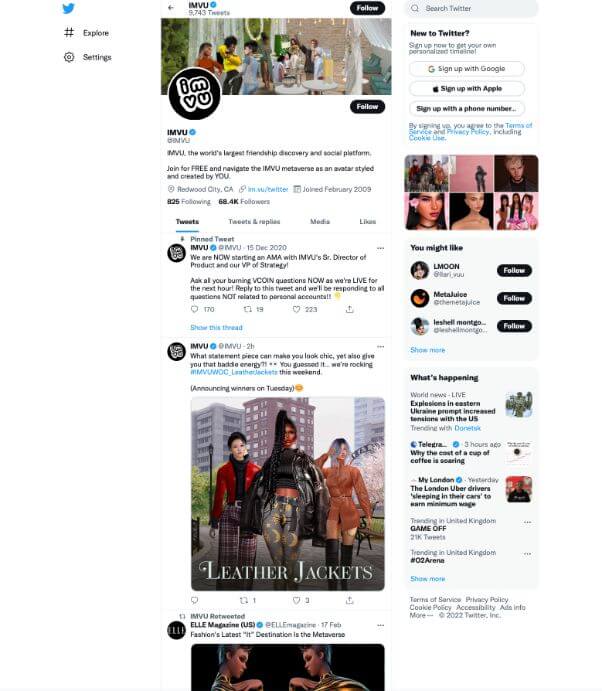 IMVU has about 68K followers. There are the same posts on this account as well.
Normalize being an ✨IT GIRL✨ User: gmoii #DiscoveredOnIMVU pic.twitter.com/XlpNurav7L

— IMVU (@IMVU) March 6, 2022
IMVU Medium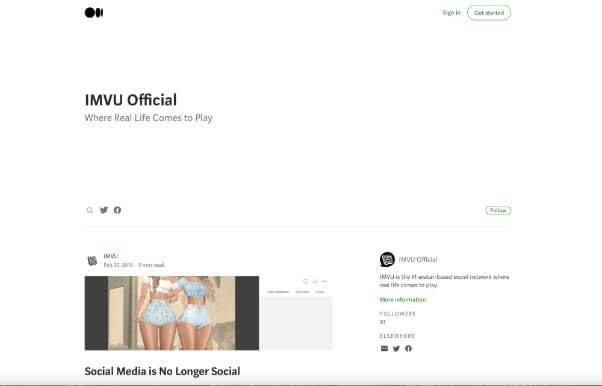 https://imvuofficial.medium.com/
IMVU has only 81 followers on blog site Medium.
IMVU Twitch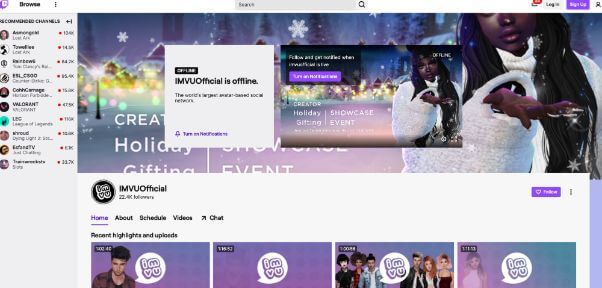 IMVU Twitch
IMVU has about 22K followers on gaming live streaming sites.
IMVU Youtube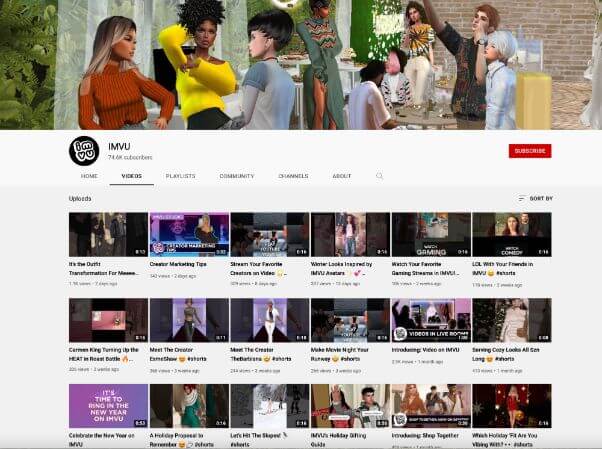 The IMVU Youtube channel is regularly updated. They upload Shorts almost daily. There are some tutorials about how to do things on IMVU.
IMVU Online Review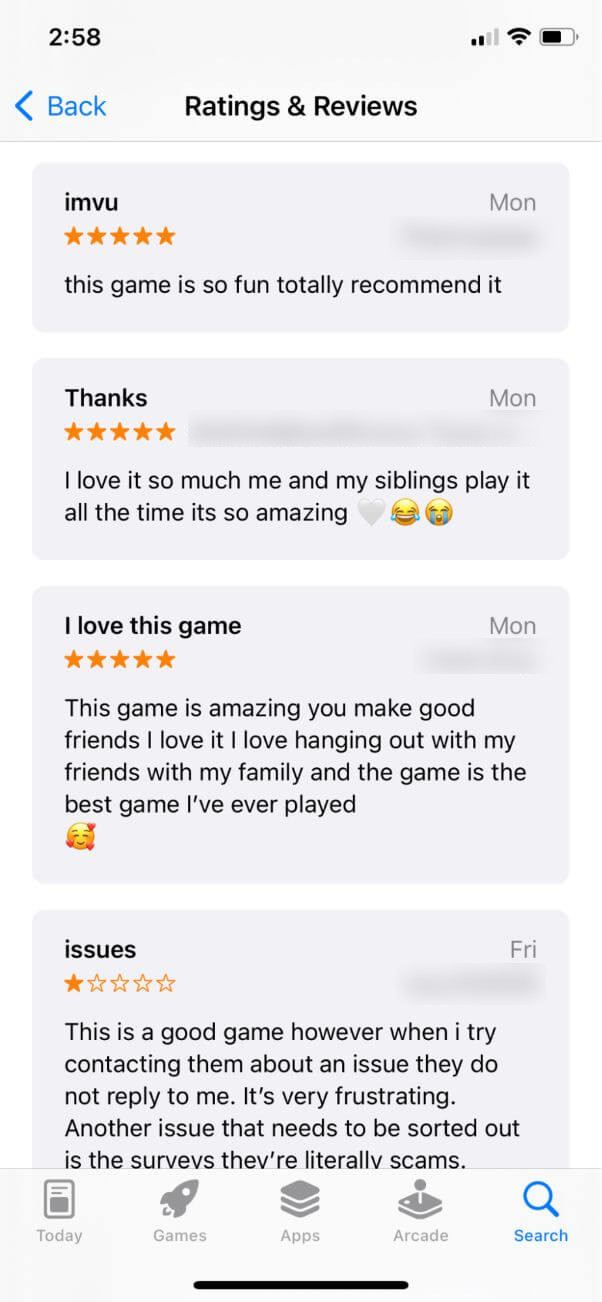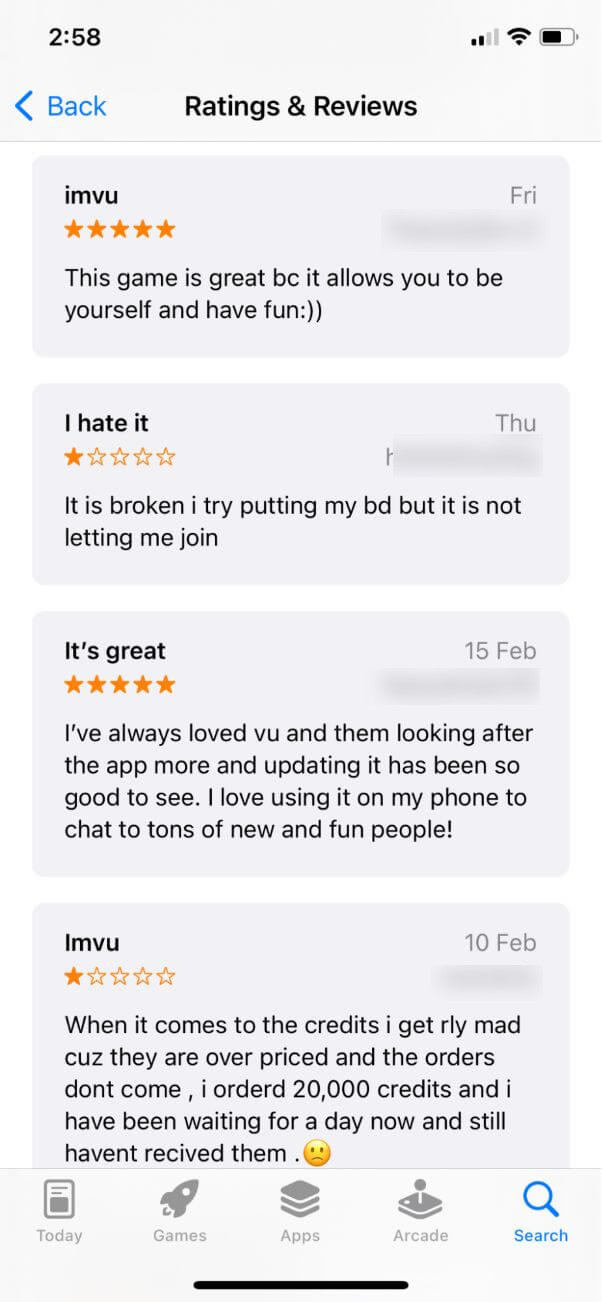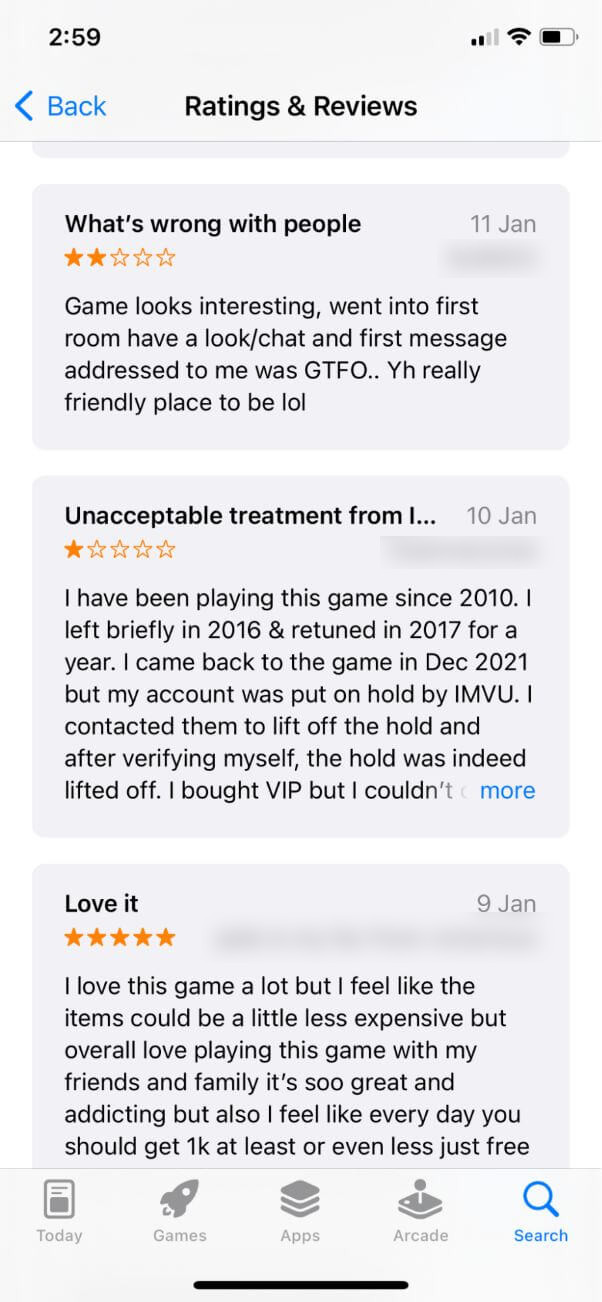 IMVU has a mixture of positive and negative reviews online. Most of the positive reviews are about making new friends.
There are a lot of negative reviews about losing access to their old accounts. This could be a result of hacking because there are some warning posts about how easily an account can be hacked on IMVU, especially to steal credits.