Hinge Customer Service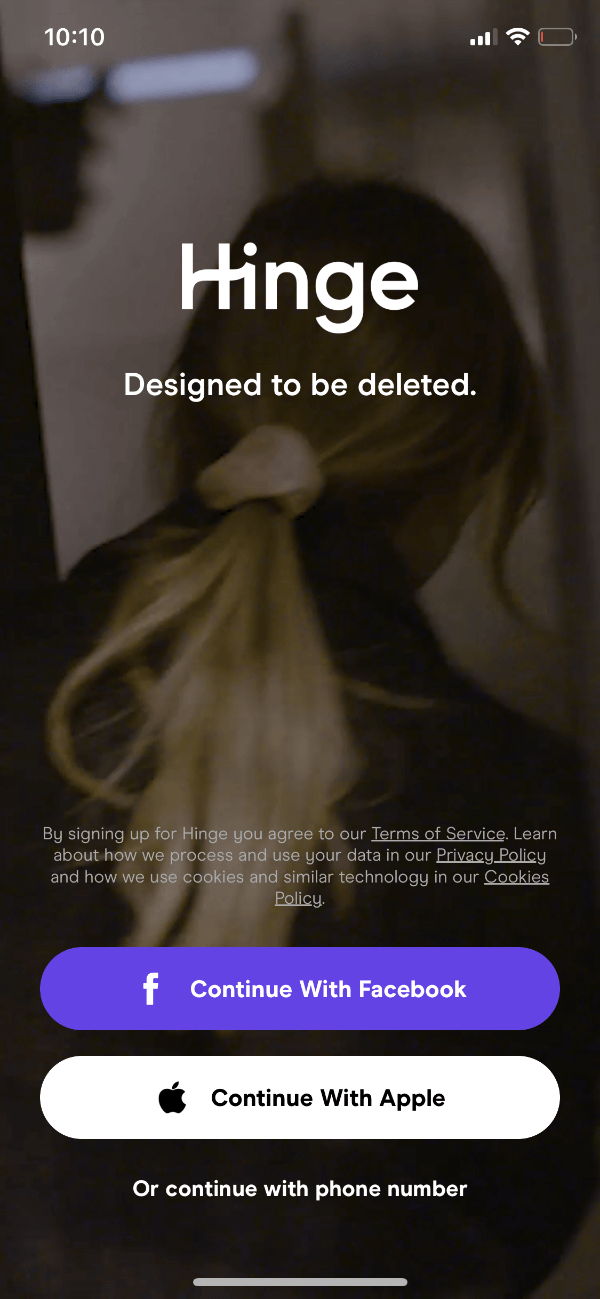 Hinge is operated by the same company as the famous dating app Tinder. Hinge is not as well known as Tinder but it has tens of millions of users worldwide.
Online dating is getting more popular due to this pandemic society, some people would have more time for themself.
Moreover, social distance and isolation would increase their feeling of wanting to connect to others. Loneliness makes singleton to go for online dating.
How to get in touch with Hinge customer service
Hinge is only available to use on a mobile device.
Thus you need to get in touch with them via their app.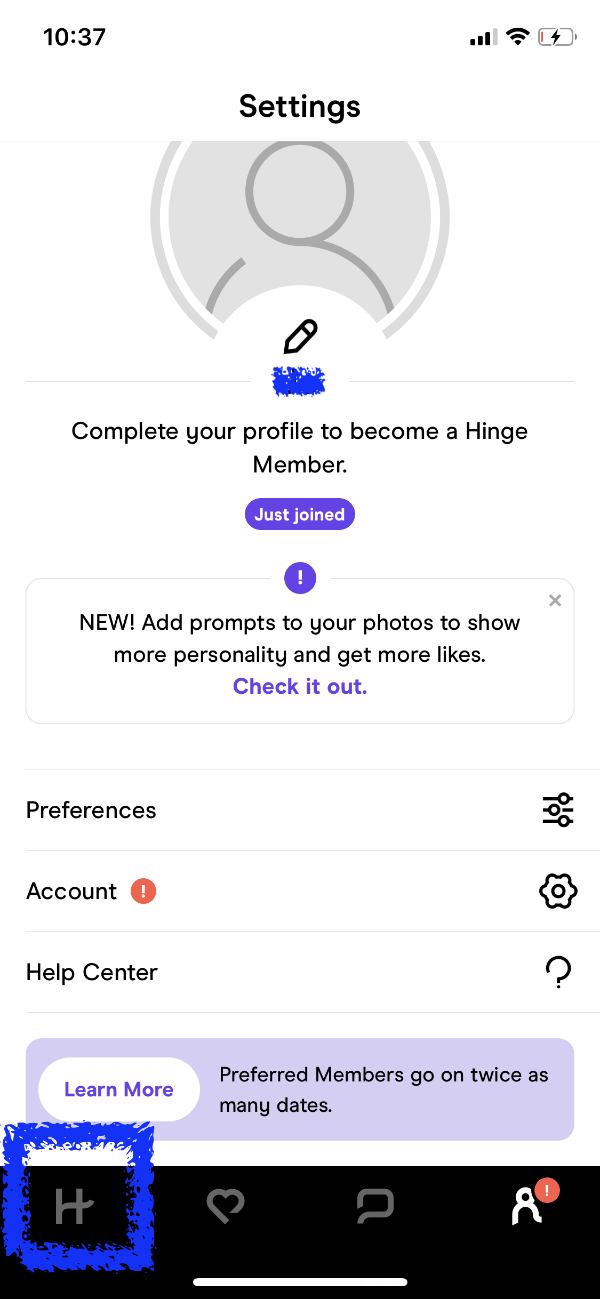 To access the help centre, users need to tap the H sign on at the bottom left of the main screen.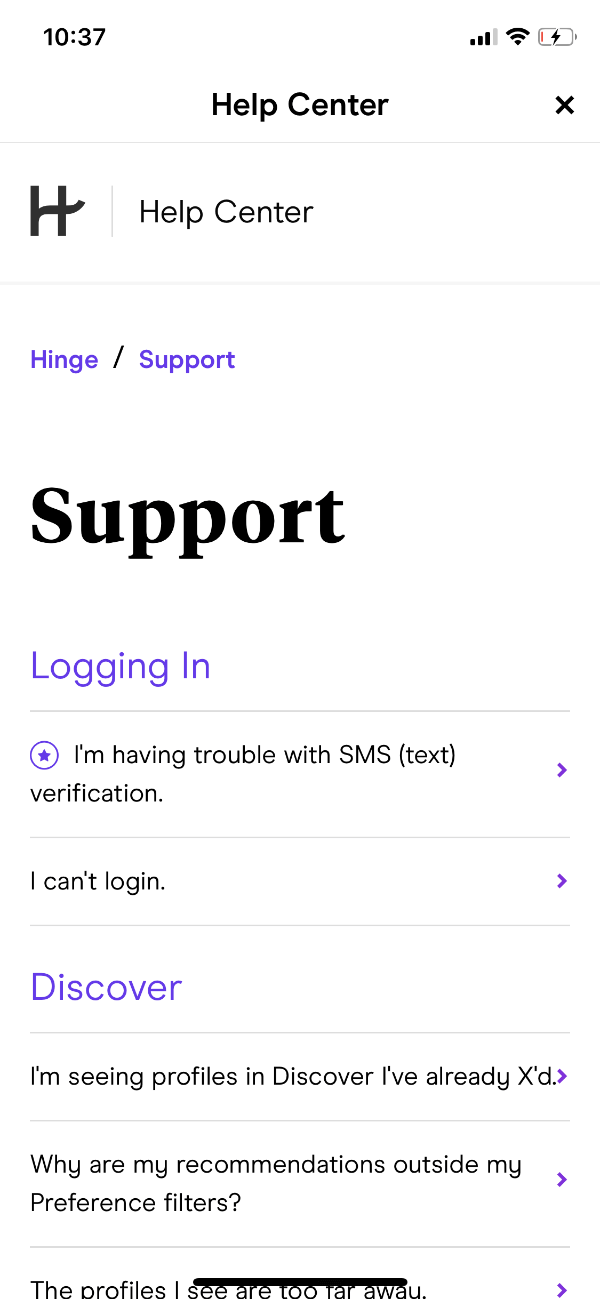 There are many categories here but in order to get in touch with their customer service, users need to scroll down to the bottom.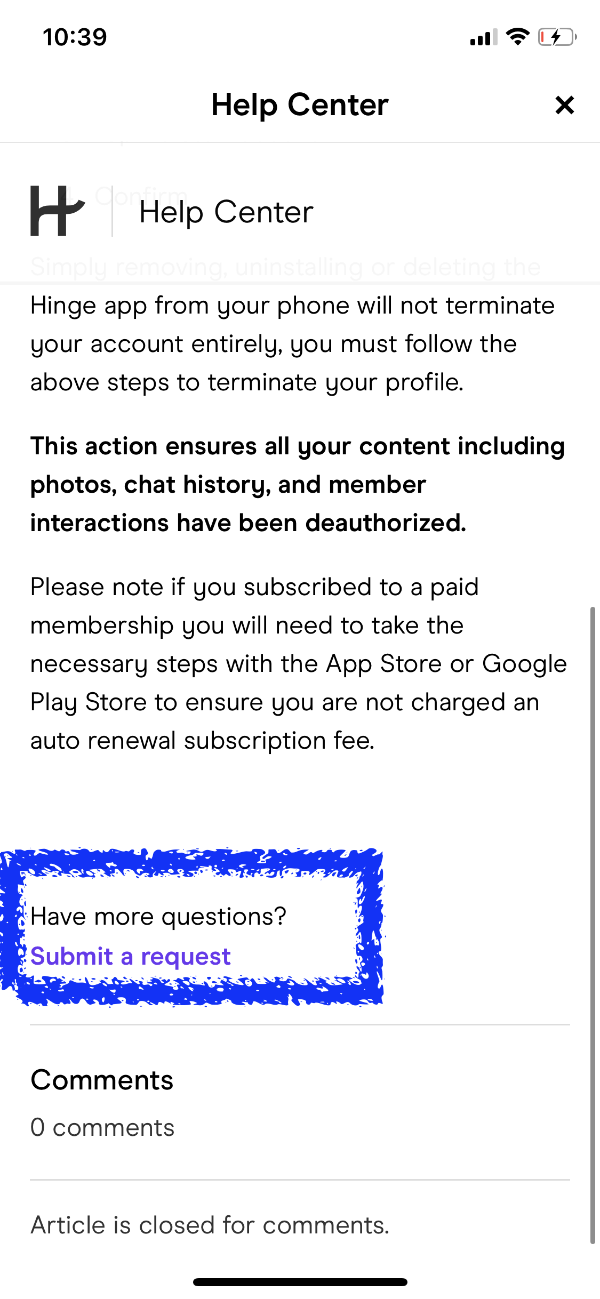 Users can see the purple sign here and they need to tap to open the message box.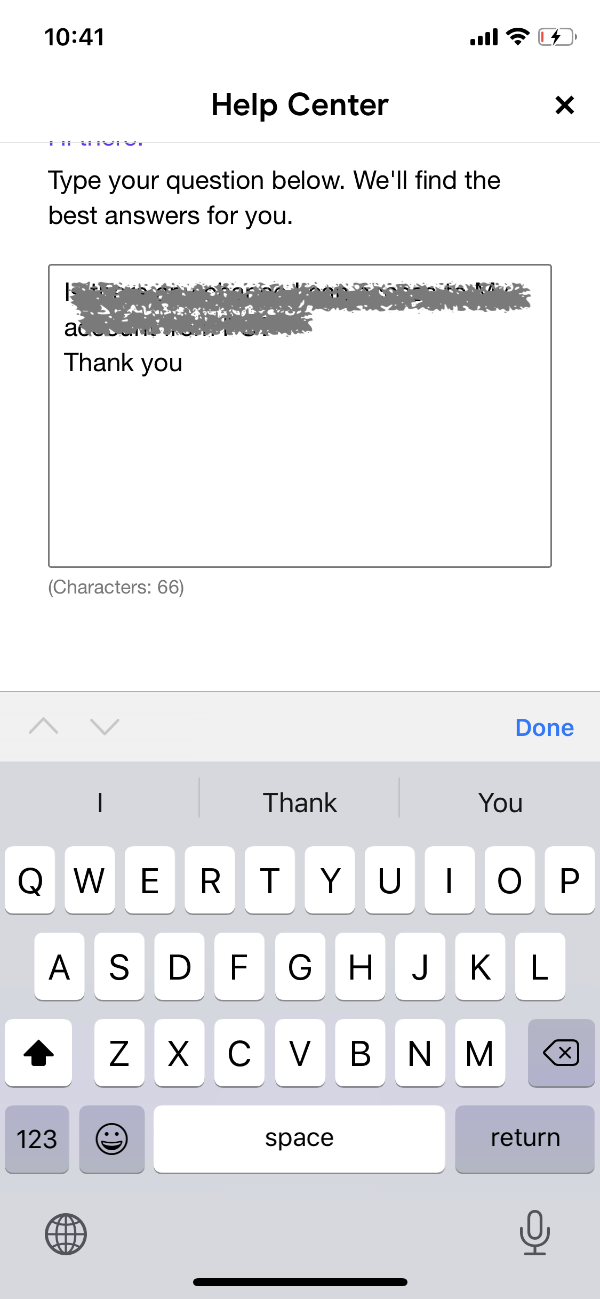 Users can type their questions in the box and submit it.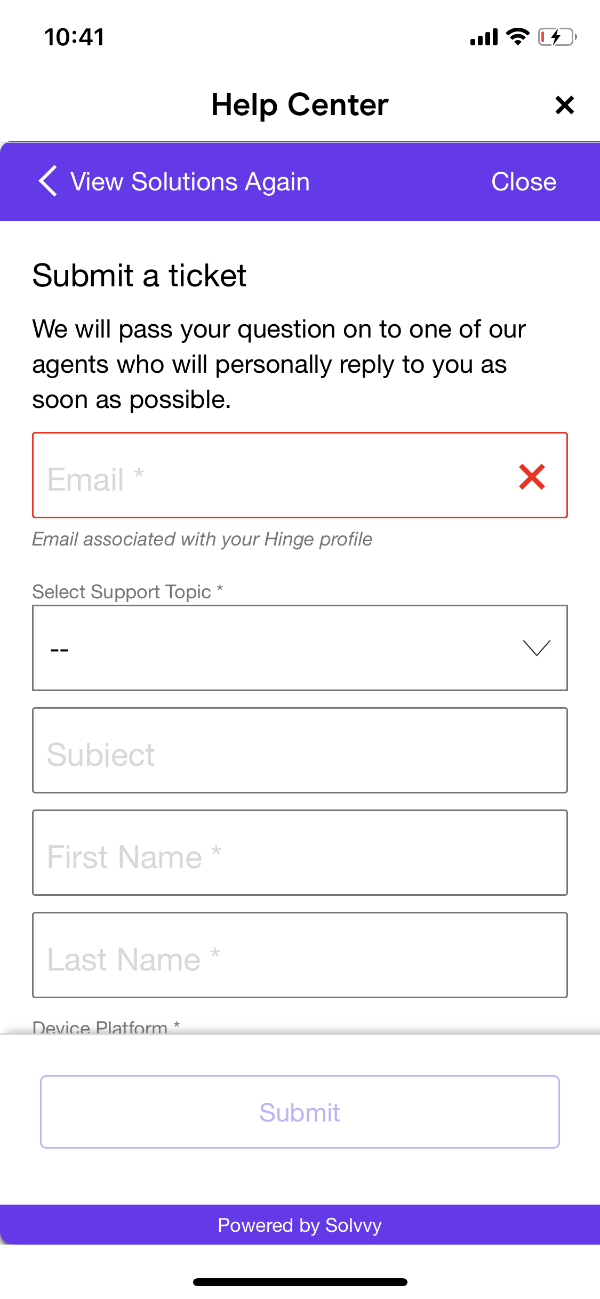 Users need to give an email address for the reply.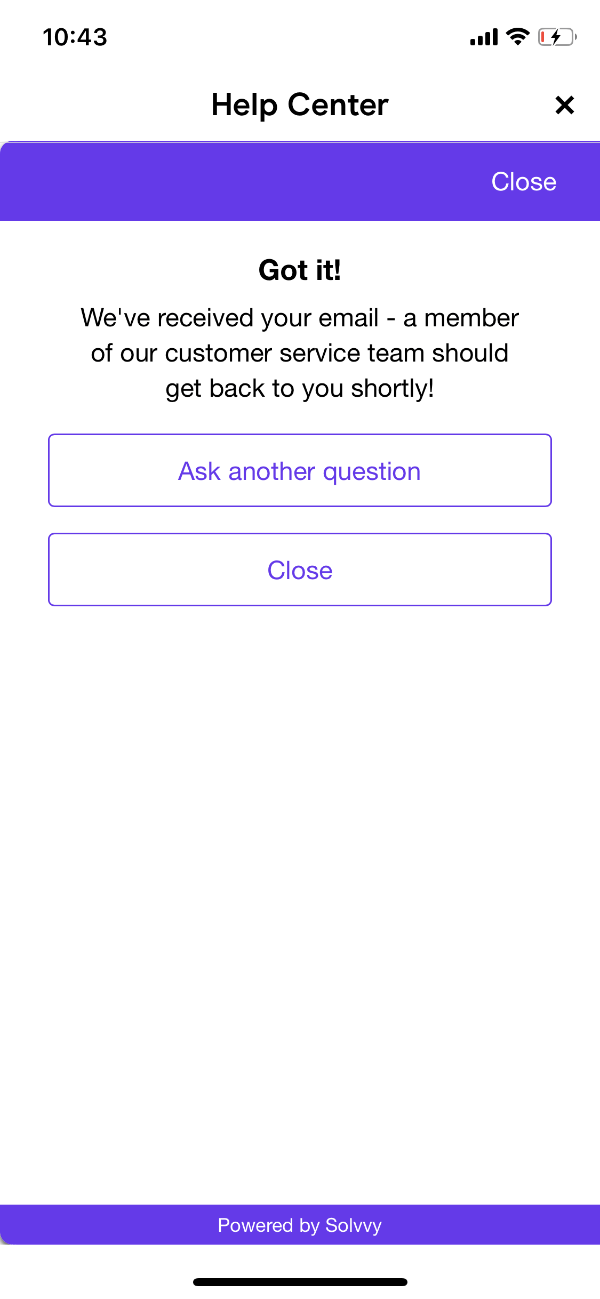 Then users would get an acknowledgement for a submission.
Unfortunately, my enquiry was never answered back.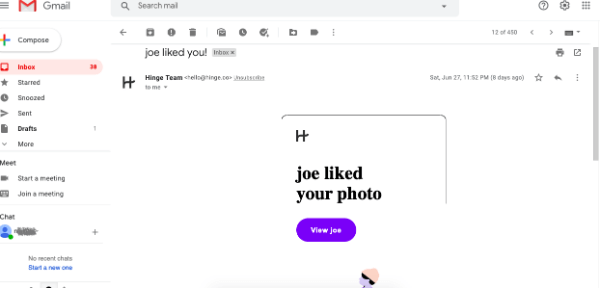 Hinge sent one notification about a member's "like"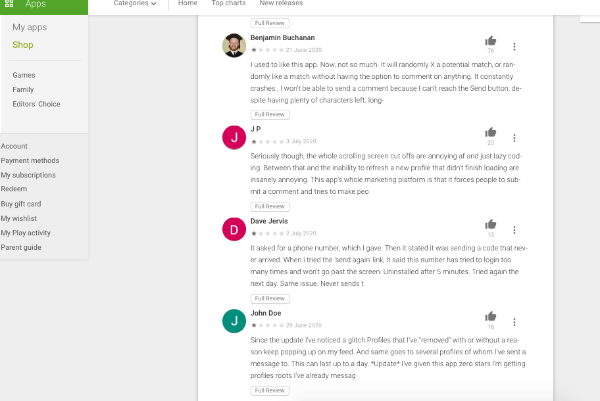 Google Play
Online Review
Often, customer services would respond to their negative reviews online; however, Hinge customer service is not present to do so on their Google Play.
Those negative reviews are expressing bugs and glitch in their app. But there is no reply.
Hinge Customer service verdict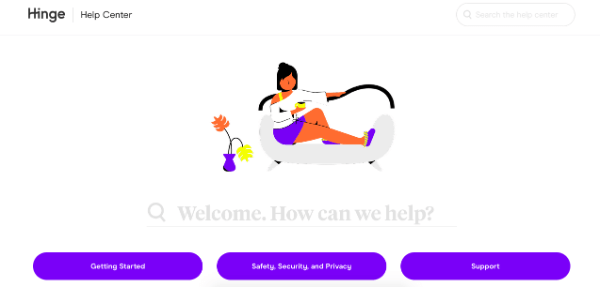 Hinge help center has a lot of FAQ sections, most of concerns and questions should be answered on this page.
This help center is accessible from their website, so if users are experiencing difficulties using their app, users will be able to get in touch with them from here. 
However,  there is no guarantee that Hinge customer service will get back to an individual inquiry. 
Conclusion
It is important to read and research about joining any dating service even though some of them are free.
Hinge has a very detailed manual on how to use this service on their website. Thus it is recommendable to read them before downloading the app.
Their customer service is not really present in public and via private messaging.
This might be because of this recent pandemic and their help centre is not operating as usual.
However, there are no positive posts about their help centre thus it is safe to NOT assume that they will be.