Dating.com Review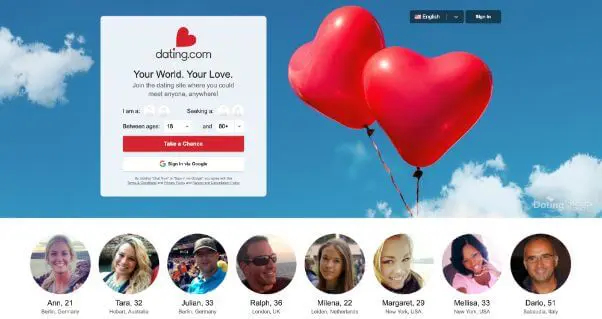 https://www.dating.com/
Dating.com is an online dating platform that aims to connect people from different parts of the world. The platform was launched in 1993 and has since grown to become one of the largest and popular dating websites on the internet.
Dating.com was created by Dmitry Volkov who is also the CEO and owner of the website's parent company, SOL Networks Limited. SOL Networks Limited is a privately held company based in Malta, with offices in the USA, China, Ukraine, and Russia.
In addition to Dating.com, SOL Networks Limited also operates several other online dating websites, including AnastasiaDate.com, AmoLatina.com, and AsianDate.com.
Dating.com Verdict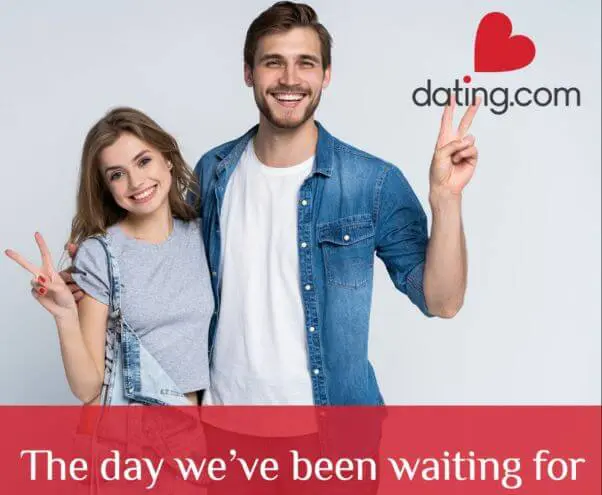 Dating.com is another site where people try to get attention by live streaming. A lot of female users are very keen to get connected thus the movement a user joins, the user would get a lot of attention and invites for video chat. This just shows this site is not the transitional dating site, but a dating/social networking/entertainment platform.
There are definitely active users online consistently to welcome new users however, free members can only browse pages, watch the live stream and send messages for free.
Dating.com is not a site for traditional online dating experience but it can entertain users if they are into live streaming. Some live streamers can make money doing so.
Dating.com Traffic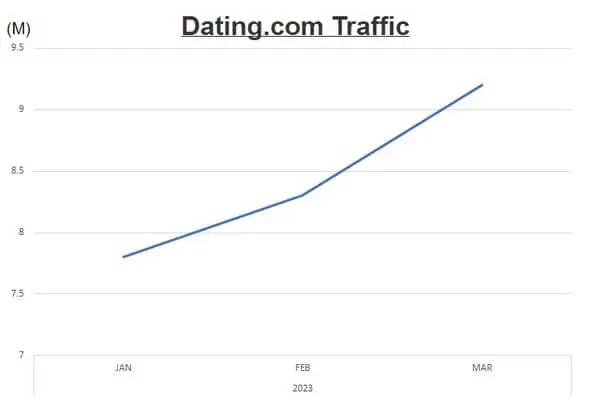 Dating.com's traffic is about 1/10th that of tinder. Dating.com still has plenty of active users as a datingsite.
Gender Ratio
[Apr, 14th, 2023]

There are many dating sites whichi the ratio of male users is overwhelmingly higher than the ratio of female users. The female users of Dating.com is almost half.
Age
[Apr, 14th, 2023]

As with many dating sites, including Tinder, the volume zone age is 25-34.
Traffic by Countries
[Apr, 14th, 2023]

Users are spread all over the world, and there are also many users in Asia.
Average Monthly Traffic by Countries
[Apr, 14th, 2023]
| | |
| --- | --- |
| Mexico | 1,555,944 |
| US | 1,372,941 |
| Thailand | 436,845 |
| Philipines | 433,472 |
| Brazil | 430,942 |
| Others | 4,203,157 |
Mexico seems to have the most users.
There are users all over the world who only use live streaming.
How to join Dating.com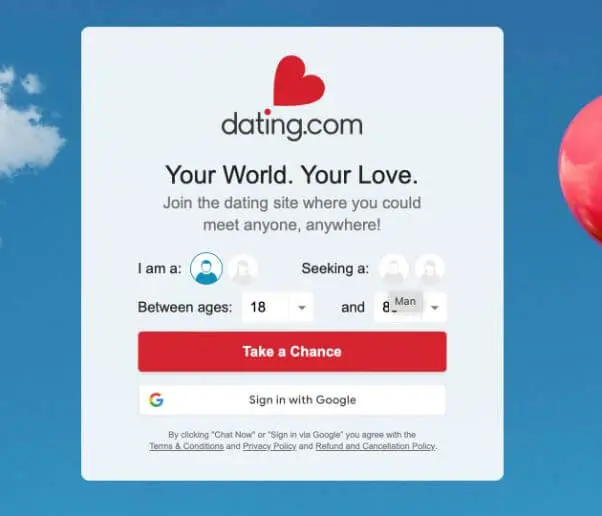 Joining Dating.com is extremely easy.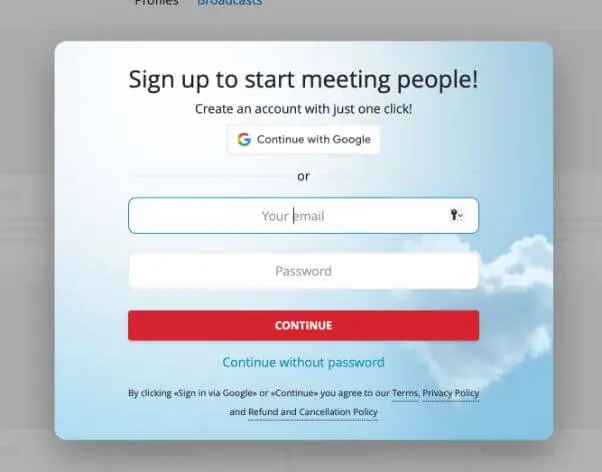 All people need would be an email and a photo.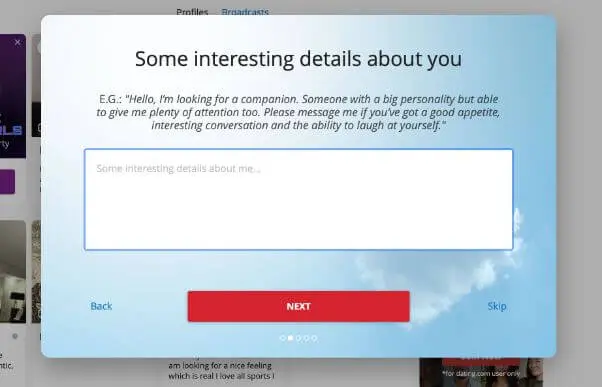 People can skip all these questions in the beginning.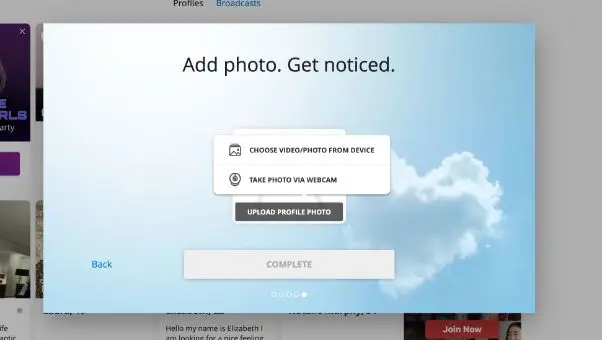 You can use the web camera or any photos, there is no AI program to check a profile photo, so people can use any photos.
How to use Dating.com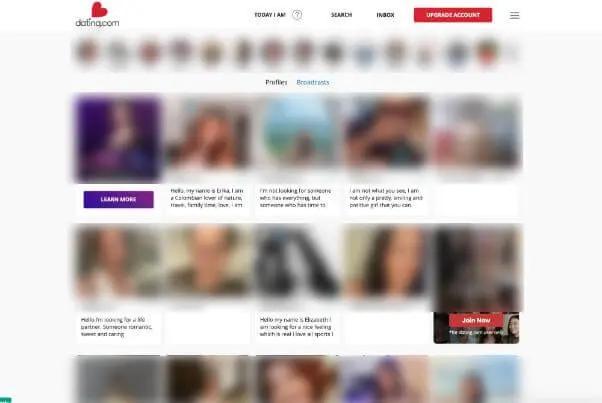 Dating.com is very easy to operate. At the top of the page, there are a lot of circular photos where users would share their stories like other major social media such as Instagram. People can comment on others' stories.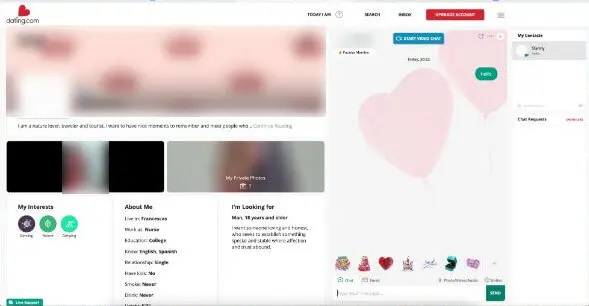 By clicking those profile photos, people can see an individual profile and leave messages.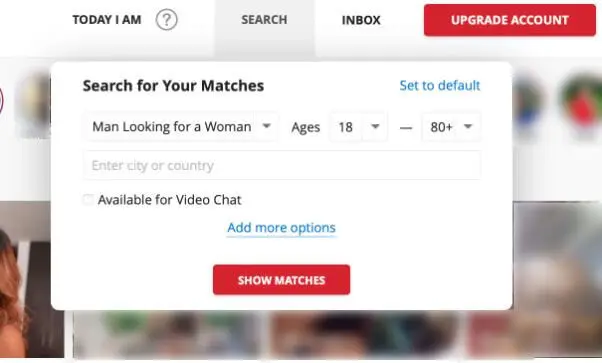 Obviously, people can narrow their search by using their search engine. Dating.com does not use any algorithm to match people.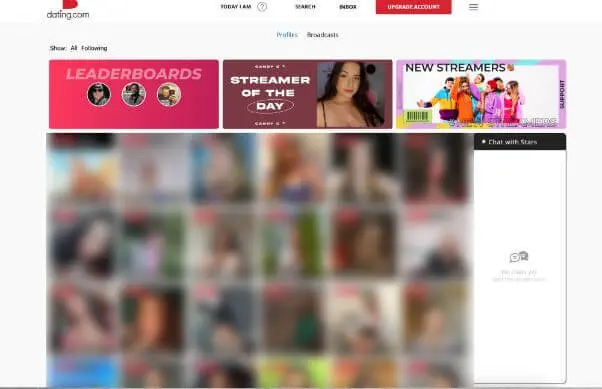 As a free member, you can browse member pages & stories, send messages, and watch live-steam on Dating.com
Android App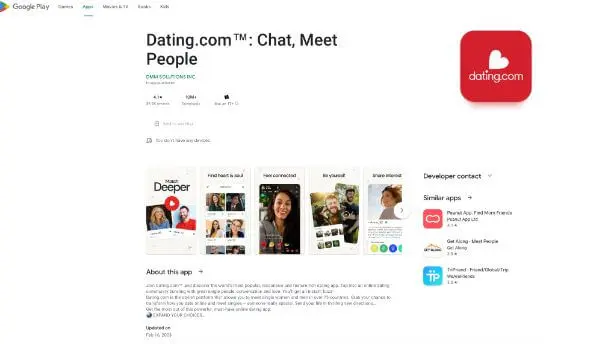 Google Play
The Dating.com Android app has been downloaded millions of times and has a rating of 4.1 out of 5 on the Google Play Store, based on over 15,000 reviews.
Some of the features of the Dating.com app include the ability to filter matches by age, location, and interests, as well as the ability to send and receive messages with fee. The app also includes a video chat feature, which can be useful for users who want to get to know their matches better before meeting in person.
Dating.com Android app appears to be a well-designed and functional dating app that has been well-received by its users. However, as with any dating app, your experience may vary depending on your individual preferences and the type of matches you are looking for.
iOS App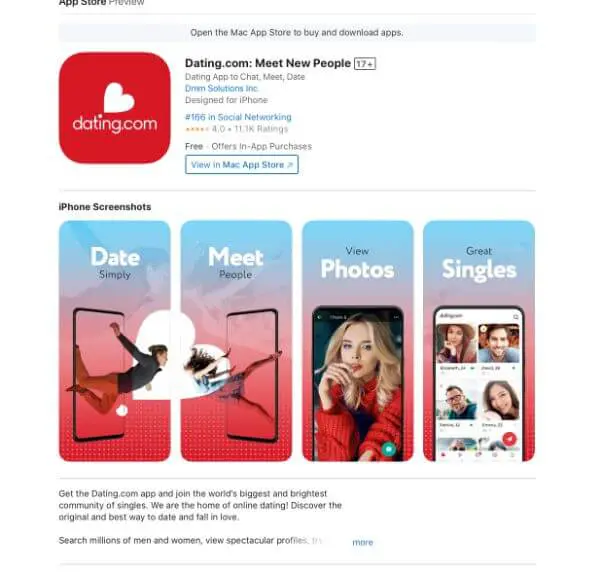 App Store
Like the Android app, the Dating.com iOS app has received generally positive reviews from users, with a rating of 4.3 out of 5 on the Apple App Store, based on over 5,000 reviews.
Some of the unique features of the Dating.com iOS app include the same as their android version.
Dating.com iOS app appears to be a well-designed and functional dating app that has been well-received by its users. However, as with any dating app, it is important to be cautious when using the app and to take steps to protect your privacy and safety. It may be a good idea to read reviews and do some research before deciding whether to download and use the app.
Premium Membership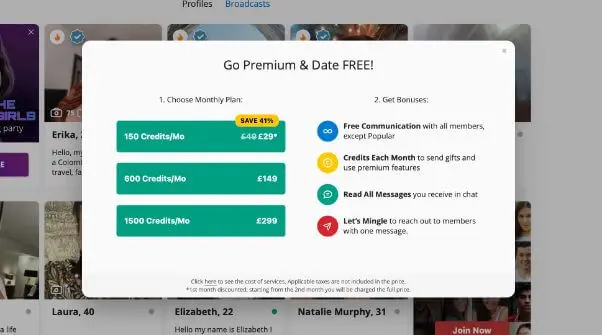 These premium subscriptions come with credits, so paid members can have free access to (still) limited communication and ability to use Let's mingle function to get more attention from others; moreover, people can use their credits to send gifts to other users.
There might be a separate fee for the app users.
This membership is very unclear what it is all about. There is no clear exploration on this site page.
Here are some example of credits (circulated online, thus accuracy is unknown)
●Let's Mingle: 5 credits per mingle
●Online chat: 1 credit per minute
●Read messages: 10 credits per email
●Send messages: 10 credits per email
●Sending presents: 49 credits per present
●Sending/receiving photos: 15 credits each
The cost of this subscription varies depending on the subscription types and the region. It is important to note that Dating.com's subscription service is auto-renewing, which means that users will be charged the subscription fee automatically at the end of each subscription period unless they cancel the subscription before the renewal date.
How to delete an account on Dating.com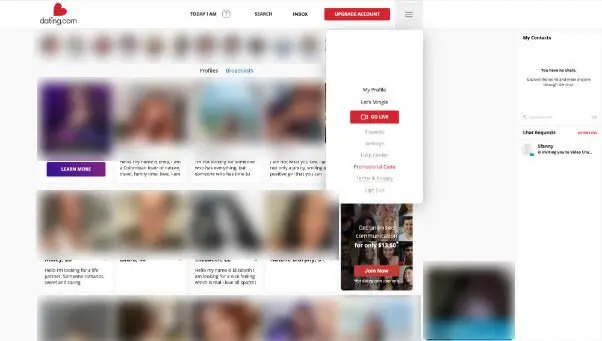 People can go to their setting from the top right hand side corner icon.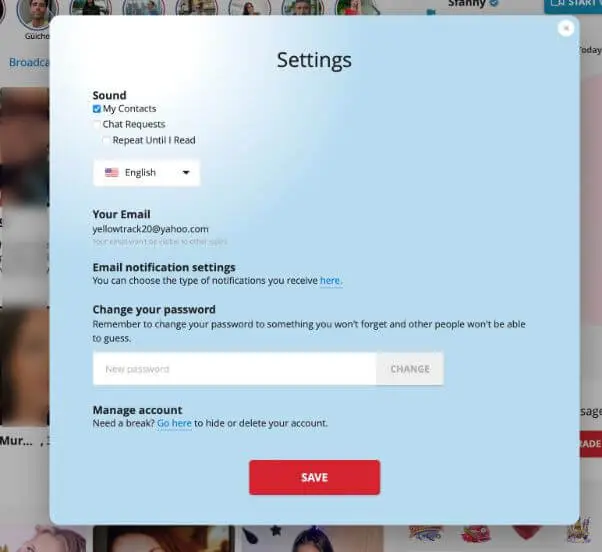 From the setting, there is a Go here sign to delete an account.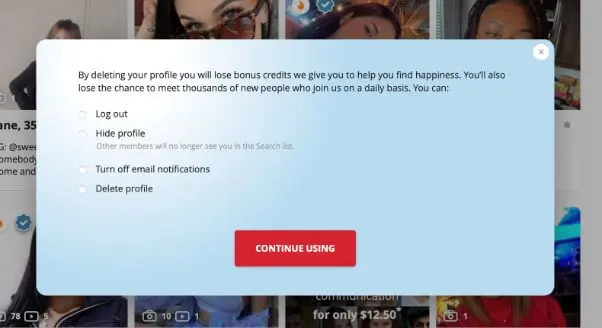 This new pop up would appear.
Choose "delete profile"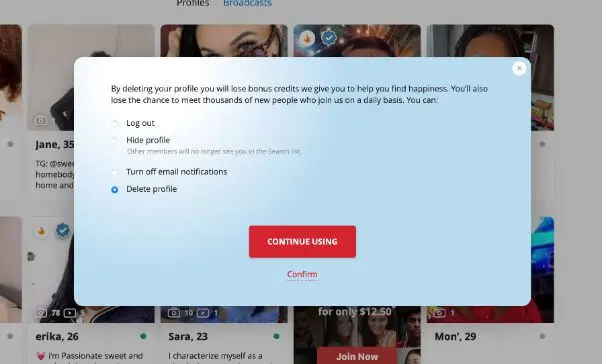 Then people need to click this small Confirm sign.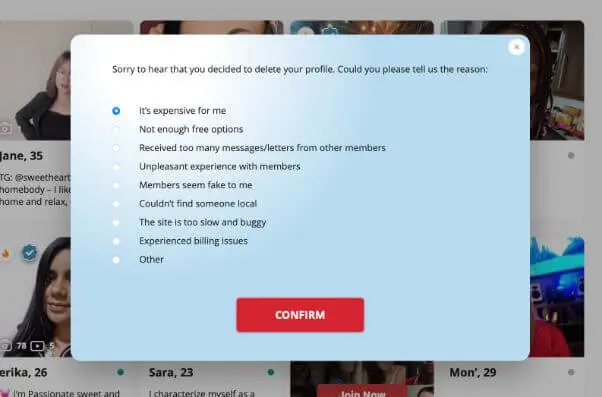 They would ask for the reason for the departure.
And the account is deleted.
Social Media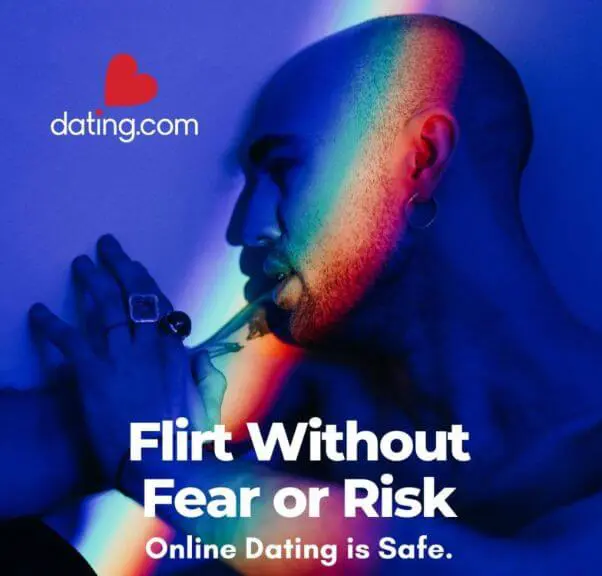 Dating.com has all major Social Media accounts.
Dating.com Facebook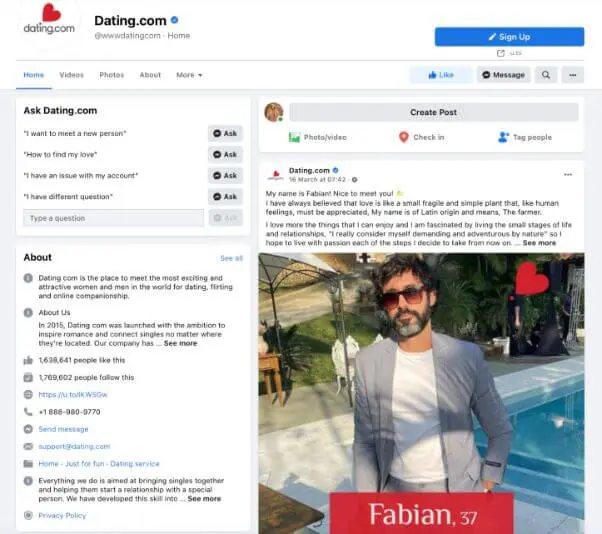 FACEBOOK
Dating.com has 1,642,758 people like and 1,774,453 followers on Facebook. Those are big numbers. Also, they post regularly and each post gets a lot of comments and likes. People are very active here.
On their Facebook page, Dating.com shares a variety of posts, including dating tips, inspirational quotes, news related to online dating, and success stories from couples who have met through their platform. They also share links to their blog posts and other relevant content on their website.
In addition, Dating.com's Facebook page is a space for engagement with their audience. They encourage users to share their thoughts, experiences, and questions related to dating and relationships, and they respond to comments and messages promptly.
Dating.com's Facebook page aims to provide useful and engaging content to singles who are looking for love and connection online.
Twitter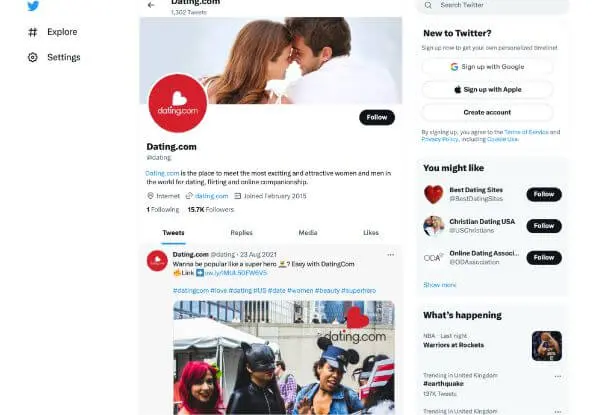 Twitter
Dating.com has 15K followers on Twitter but they stopped posting on here about more than a year ago.
Believe in yourself and stay positive – you deserve happiness and love!
——————–
The largest community of singles available for free 👉🔥👉 https://t.co/DdX66SQPyj#datingcom #dating #datingapp #love #singlewomen #single pic.twitter.com/gVnHQpriat

— Dating.com (@dating) April 10, 2023
Instagram

Instagram/
Dating.com has about 460K followers on Instagram, their posts are quite similar to their Facebook, there are a variety of posts, dating tips, quotes, and success stories from couples.
TikTok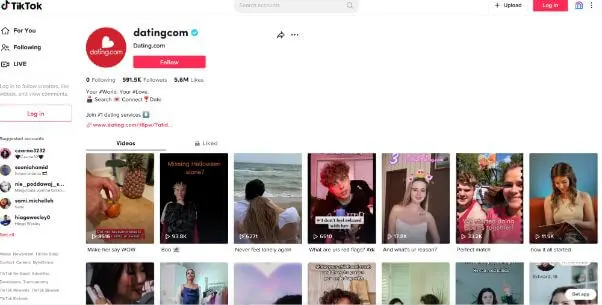 tiktok
Dating.com has about 591K followers and 5.6M likes on TikTok. This shows that Dating.com has a wide range of users from Facebook generations to TikTok generation.
Youtube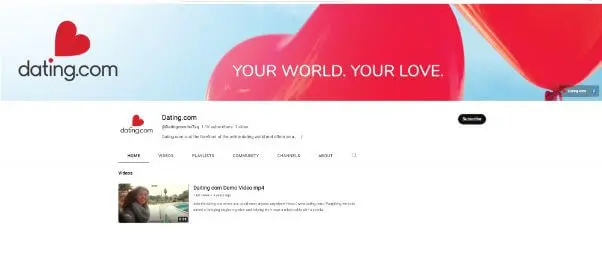 YouTube
Dating.com Youtube Channel has only one video however, it has more than 1K subscribers.
Dating.com Main Media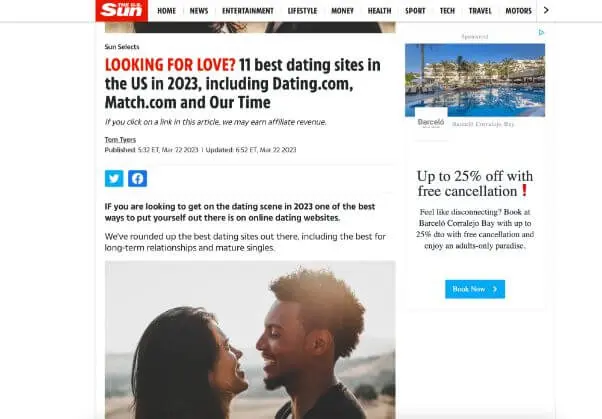 THE Sun
This Sun article is reporting that Dating.com is the one of best dating sites for 2023, especially for long distance relationships.
"With 73 million users on the platform, Dating.com has a huge demographic of singles for you to get to know."
"Dating.com is our overall top pick thanks to the fact that it's good both for dating in your local area, and for singles who are comfortable dating long-distance."
Online Review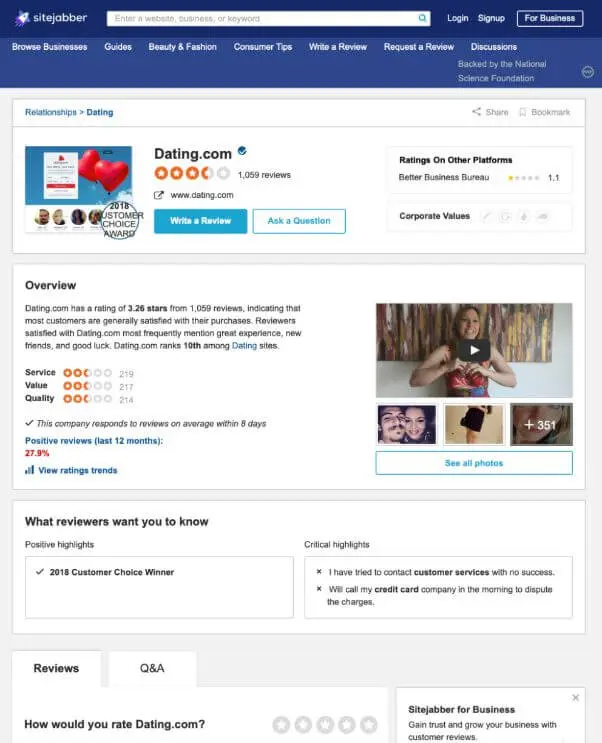 sitejabber
On sitejabber, they have about more than 1000 reviews, which is a decent number for a dating site. This shows that this service has been operating for a long time and people are actually using it.
They have a mixed reviews, a lot of negative reviews are about their fee being too expensive and although some paid those fees but they felt as if they wasted money because they felt that there were so many scammers amongst users.
Some positive reviews were saying that they found their life long partners, however, the legitimacy of those posts were unknown.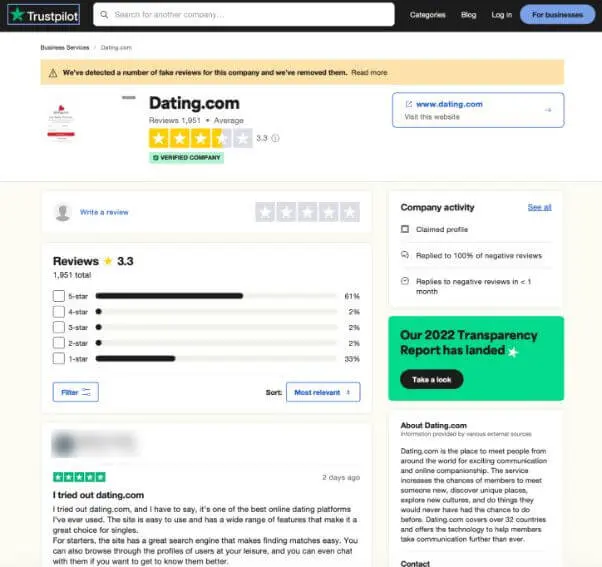 Trustpilot
On trustpilot, Dating.com has aout nearly 2000 reviews. Most recent reviews are surprisingly all 5 stars. They are very detailed as well. However, their overall reviews are mixed, making their rate about 3.3.