6 Dating Apps Single Travelers Should Use
1. Bumble BFF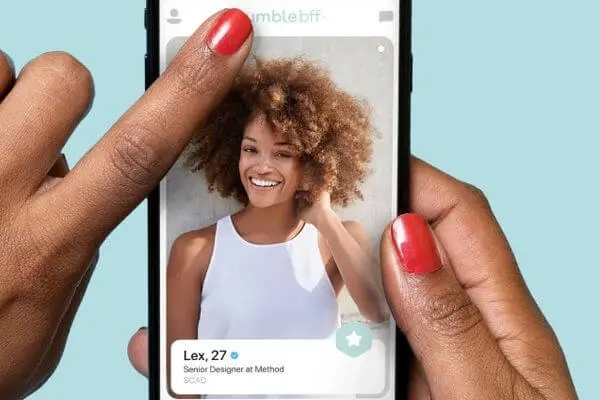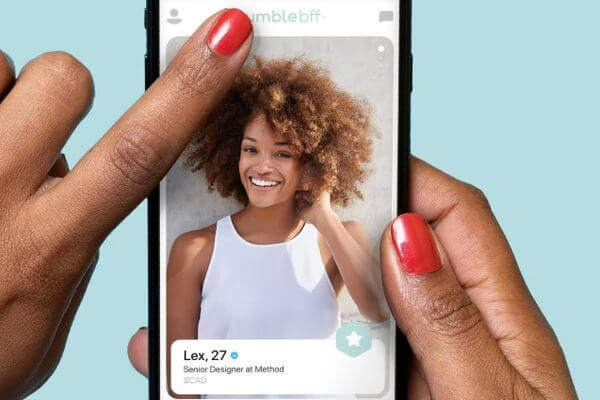 https://bumble.com/bff

US Release Date: 11/19/2014
Worldwide Release Date: 05/23/2015
Bumble BFF Features
Swipe through potential connections across three different modes:
Bumble Date: On Bumble Date, women make the first move.
Bumble BFF: Look for friends using this function.
Bumble Bizz: Use Bumble Bizz to network, find mentors, and create new career opportunities.

Bumble is the first app of its kind to bring dating, friend-finding, and career-building into a single social networking platform.

Other Features:
In heterosexual matches, the woman has 24 hours to make the first move and the man has 24 hours to respond. In same-sex matches, either person has 24 hours to make the first move, while the other individual has 24 hours to respond, or else, the connection expires.
Bumble BFF Fees
Bumble Boost $8.99
Pack of 1 Bumble Coins $1.99
We're the first app to bring you dating, friend-finding, and networking. To use BFF, download Bumble and switch to BFF mode. If you have issues with your app, please DM our support team at @Bumble. https://t.co/8uG65fOGHV

— BumbleBFF (@BumbleBFF) October 2, 2018
2. Miss Travel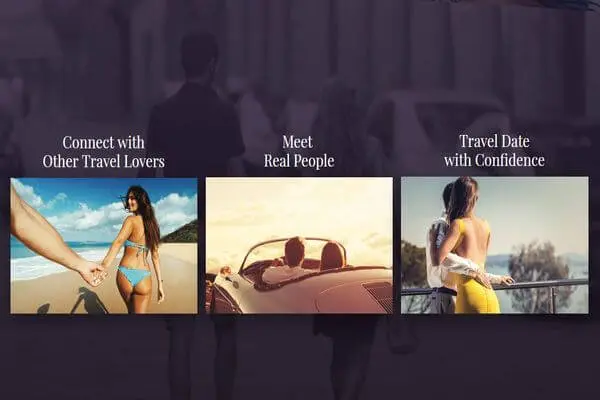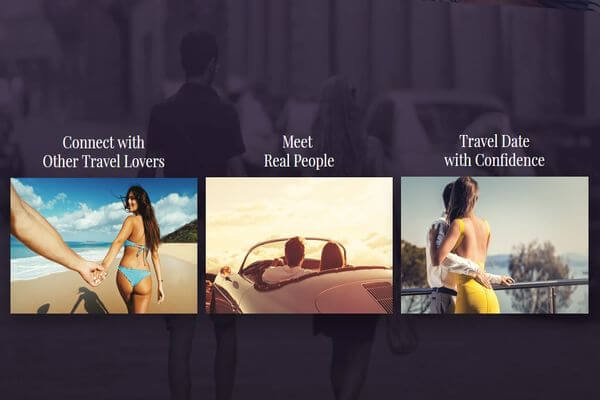 https://www.misstravel.com

Release Date: 7/13/2015
Miss Travel Features
Female Members join free.

Premium MissTravel Members Have Full-Access To:
• Premium Member distinction in search results
• View full profiles and photos
• Send winks or add to your favorite list
• Easily communicate or send messages to members
• Travel proposals that appear in member dashboards
Miss Travel Fees
Premium Membership Options:
Male Users:$25.99 for 15 days
Miss Travel Reviews
I can't wait 🛩🛩🛩 #travelgirl #misstravel #seekingarrangement #sydney #australia #dubai #zurich #switzerland #monaco #Cannes #mykonos #traveldate #london #london #companion #international #sugarbaby pic.twitter.com/JVgxsjjorc

— Alyce_B London (@Alyce_BBritish) August 31, 2018
MissTravel(https://t.co/zRKsiRlADC)

Reviews 😭https://t.co/MiBG7r1B6f pic.twitter.com/6k1WBCfovP

— [Dating Tiger] 🐯Dating Sites, Apps Information (@datingappsPROBS) May 7, 2019
3. Tourbar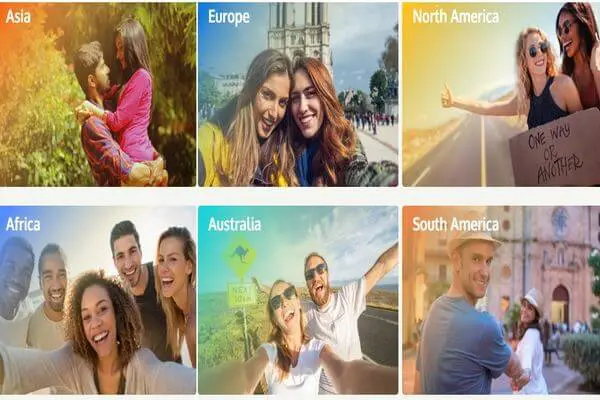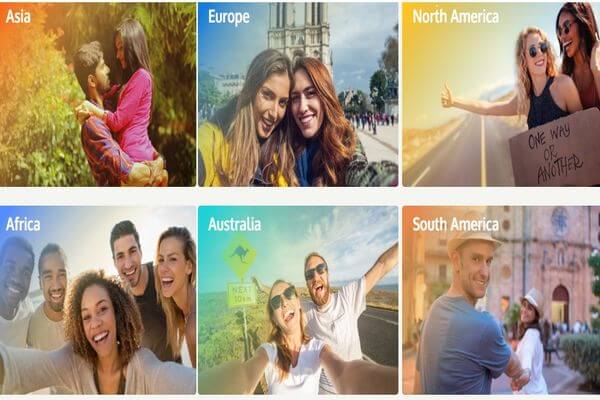 http://tourbar.com

Release Date: 9/14/2014
Tourbar features
Tourbar is a standard dating app with the following
•Anti-spam
•New design
•New security filters
Tourbar Fees
29.99 USD for 1 month
59.99 USD for 3 months
89.99 USD for 6 months
The cost of optional in-app gift is 2.99
Tourbar Reviews
Want to have an unforgettable journey to the most beautiful and unusual places? Find co-travelers and plan a trip together. Our service will help you – only smart, attractive and interesting users!https://t.co/CLjtdyeosq pic.twitter.com/mpzYGT4lSj

— TourBar.com (@TourBarCom) February 20, 2018
4. Airtripp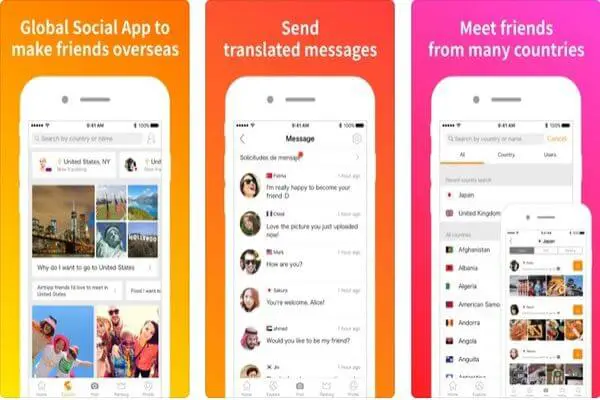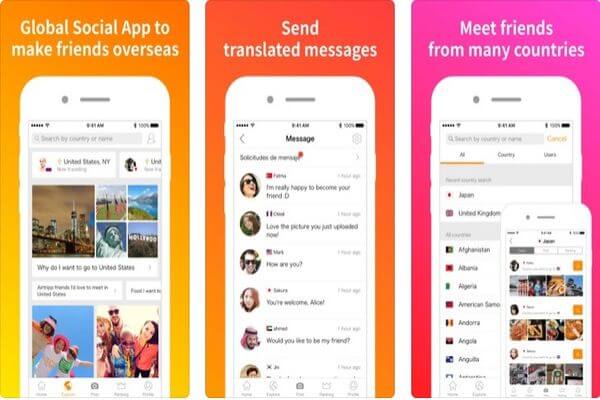 https://www.airtripp.com

Release Date: 05/31/2017
Airtripp Features
Meet new friends around the world:
Support for multiple languages in the translated chat (17 languages available: English, Spanish, French, Chinese, Arabic, Turkish, Portuguese, Japanese, Russian, Hindi, Italian, Korean, Indonesian, German, Malay, Vietnamese, Thai)

More features like
•Sending free text, photo messages to friends
•Creating your travel plan and get trip tips from people all over the world
•Finding a travel pal with people from your favorite country

Share your best moments of life and get Followers and Likes
•Introduce your country to your international friends
•Instantly share photos on Facebook, Twitter, LINE and other social networks
•You can send fun and interesting Virtual Gifts to friends.
•Gifts received will be accumulated into the "Gift Bank", and once you reach the goal you will receive a flight ticket to a country of your choice.
Achieve your dreams or help your friends achieve theirs with Airtripp Funding:
•Become a project owner, and acquire the needed funds by collecting financial support from other users.
•Or you can be a supporter to a project, and financially support other users so that he/she can collect the needed funds to achieve his/her dream.
Airtripp Fees
Monthly Premium Plan $4.49
Annual Premium Plan $27.49
Airtripp Reviews
The hottest love has the coldest end. We don't have to take our clothes off to have a good time.https://t.co/qQ5ERALGy4 #airtripp

— Naim (@Naim41504135) August 19, 2019
5. Tinder Plus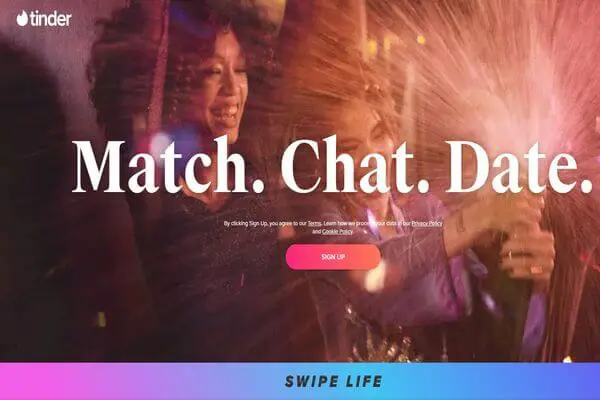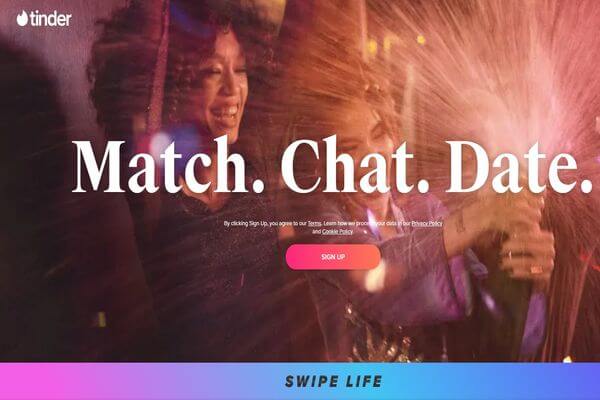 https://www.gotinder.com/

Release Date: 08/03/2012
Tinder Plus Features
•Send and receive text, stickers, photos, video, audio and location messages on tinder Beta for free. Make voice calls and video calls anywhere in the world for free. Tinder messenger works on both smartphones and tablets.

•Send stickers, add filters, and play games while in a call.

•Follow and interact with interesting people nearby and around the world. Share photos, videos with your followers and see updates from others.

•Now you can share your life with loved ones as it happens and interact with them in real-time.
Tinder Plus Fees
| | |
| --- | --- |
| One month | $20.32 |
| Six months | $12.71 per month |
| Twelve months | $8.47 per month |
Tinder Plus has arrived! Check out Passport and Rewind! Go to http://t.co/8GADRZuokQ for details. pic.twitter.com/5i7inFG2K9

— Tinder (@Tinder) March 2, 2015
6. Brilic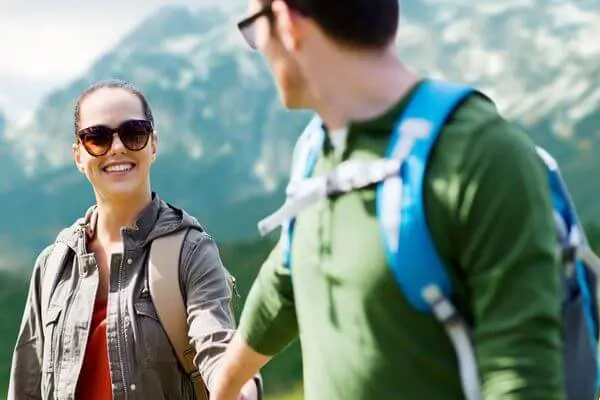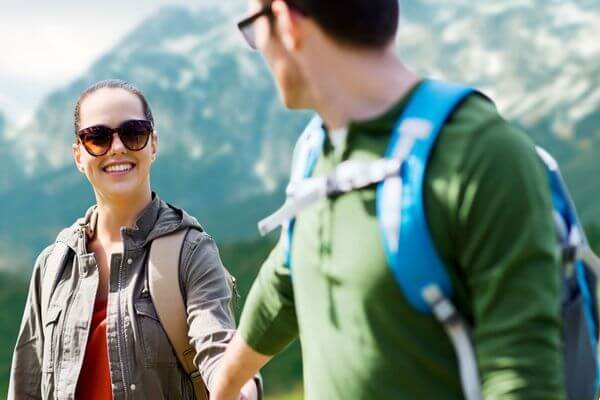 https://brilic.com

Release Date: 11/15/2018
Brilic Features
•Real Verified Profiles
•Meet People Worldwide and Chat
•Find Love, Casual Encounters, Dating and Hookup
•Filters profiles that interest you based on: age, location, and interests
Brilic Fees
1 month $89.99
6 months $359.94
12 months $479.88
Brilic Reviews
Best Chat Dating App – Stop Swiping: https://t.co/ixnuYFehxH via @YouTube

— Brilic (@BrilicApp) November 27, 2018