Datemyage.com Review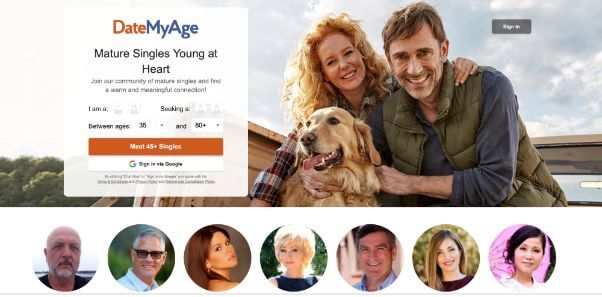 https://www.datemyage.com/
Datemyage.com is an online dating platform that aims to connect singles who are looking for serious relationships, friendships, or casual dating. The platform is designed for people who are aged 45 and above, although users outside of this age range can also join.
It is not clear who created Datemyage.com. Datemyage.com is a dating site owned and operated by The Dating.com Group. The Dating.com Group is a global social discovery platform with a network of dating sites and apps, including Dating.com, Lovinga, and AnastasiaDate. The company was founded in 1993 and is headquartered in New York City. The Dating.com Group's mission is to connect singles worldwide, providing them with the opportunity to find meaningful relationships.

SOL Networks is the parent company of The Dating.com Group. It is a leading technology provider for the online dating industry, offering a wide range of services including payment processing, anti-fraud solutions, and mobile app development. SOL Networks was founded in 2009 and is headquartered in Malta. SOL Networks Limited operates in over 40 countries and has a team of over 500 professionals who work to develop and maintain their online dating platforms.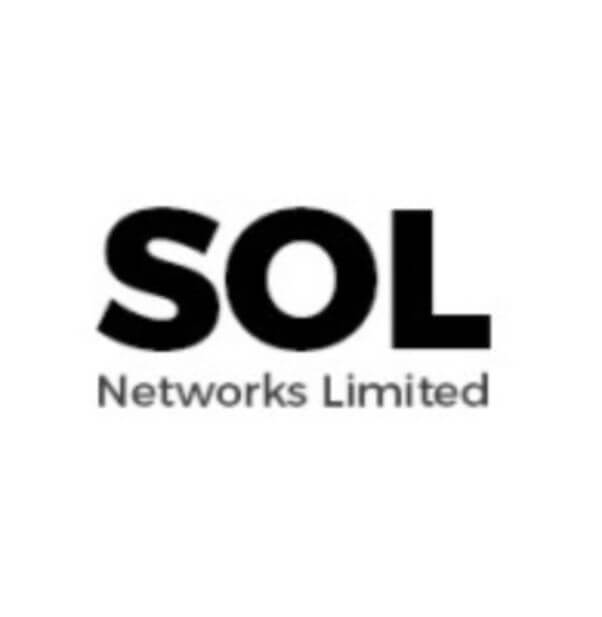 The ownership structure of SOL Networks Limited is not publicly disclosed, so it is not clear who the owners of the company are. However, the company is registered in Malta and operates under Maltese law. As a private company, SOL Networks Limited is not required to disclose its ownership structure publicly.
Datemyage.com Verdict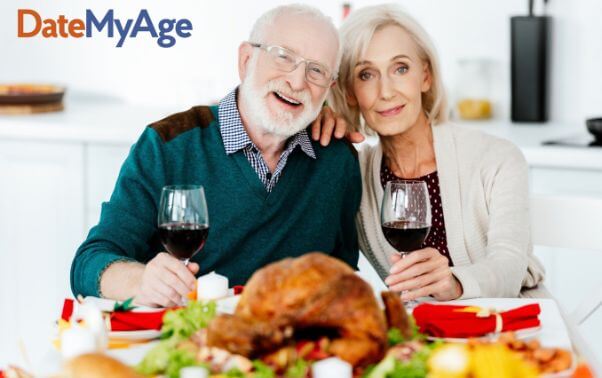 The moment of joining, male users would get a lot of interest from rather young looking females. There are a lot of pop ups for video chats. However, people need to get credits to interact with them. This interaction would cost people a lot of money because there are no unlimited memberships. Each chat exchange would cost users. There are also reports online that some young females are paid to keep this chat going.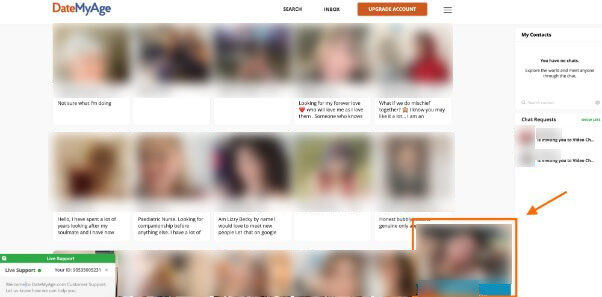 The growing trend of online dating among older adults and the role that platforms like Datemyage.com are reported to be playing in facilitating these connections. The platform used to be praised for its user-friendly interface and its ability to help older singles find love and companionship online
However, there have also been some criticisms of the platform, particularly around its subscription fees and the presence of fake profiles. These concerns have been raised in articles and reviews of the platform, but they have not received significant media attention.
Overall, the media coverage of Datemyage.com has been relatively limited, and there is not a significant amount of reporting on the platform beyond press releases and articles on niche dating websites.
It is wise not to spend any money using this service, especially to chat with overly friendly users who would jump on new users the moment they join.
It may be very difficult to find legitimate users here for free on Datemyage.com free of charge.
Datemyage.com Traffic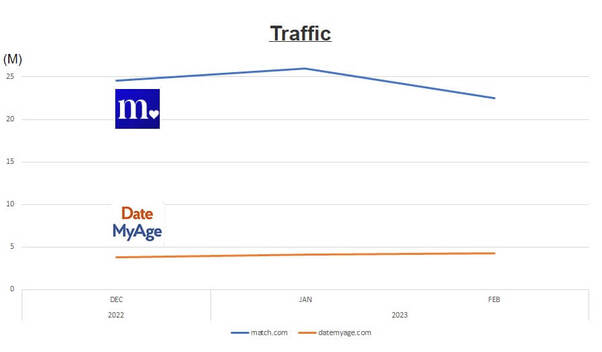 There are fewer users than Match.com, but Datemyage.com also has many users.
Traffic by Countries
[Mar, 24th, 2023]

Dating apps with traffic from The Indian Ocean island of Seychelles are rare.
It is conceivable that travelers use it.
Average Monthly Traffic by Countries
[Nov,Dec,2022-Jan,2023]
| | |
| --- | --- |
| US | 1,172,807 |
| Seychelles | 486,772 |
| Canada | 263,109 |
| Colombia | 190,723 |
| Netherlands | 177,710 |
| Others | 1,775,477 |
You may be able to use it to "get to know people from countries where you plan to travel".
How to Join Datemyage.com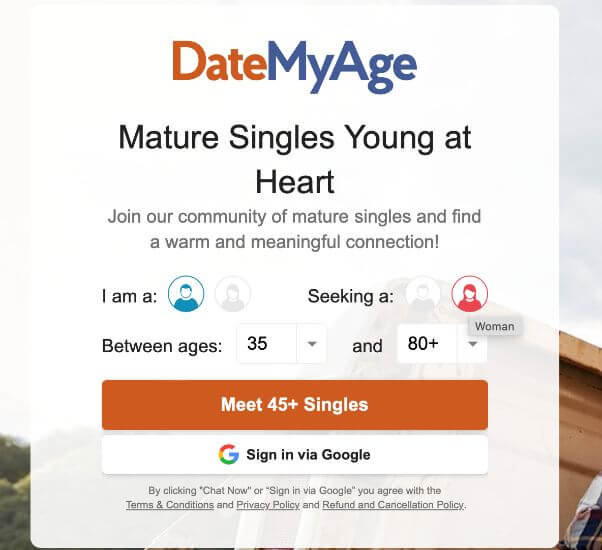 It is very easy and quick to join Datemyage.com.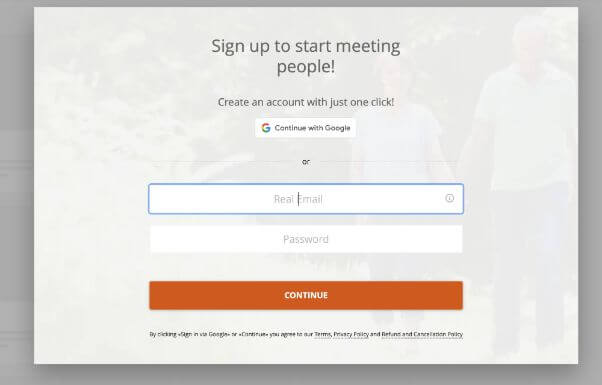 People can use Google accounts or emails.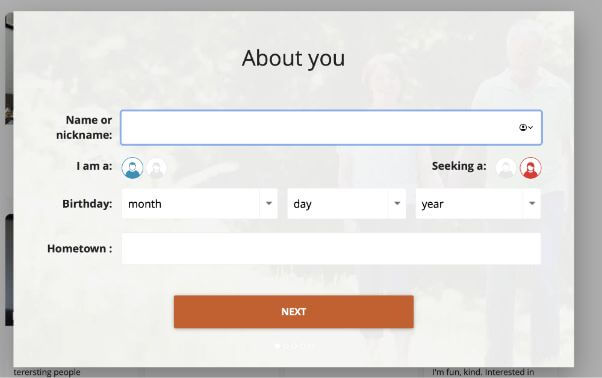 People can put some basic information.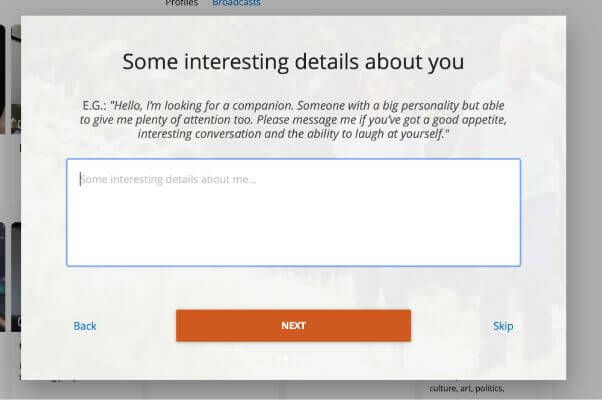 Users can write something about themselves. This stage and next few can be skipped. A lot of users do not put anything.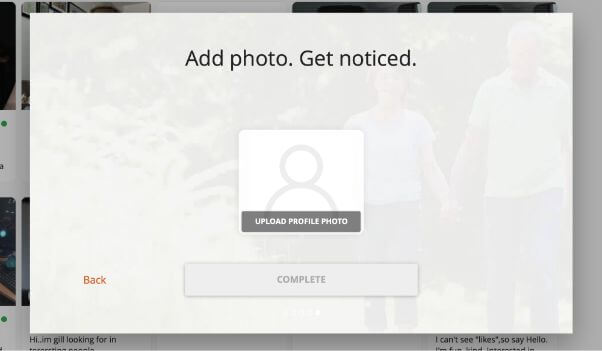 However, this photo section is mandatory.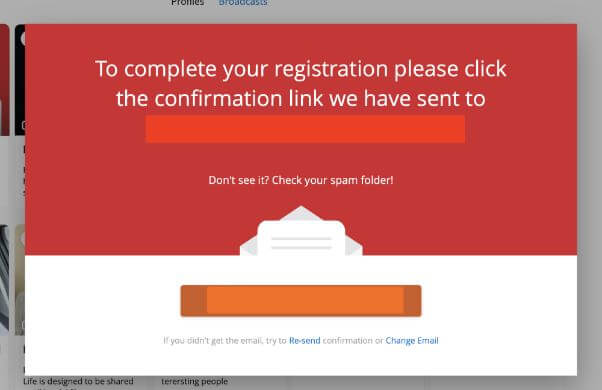 Now is the time to verify the email.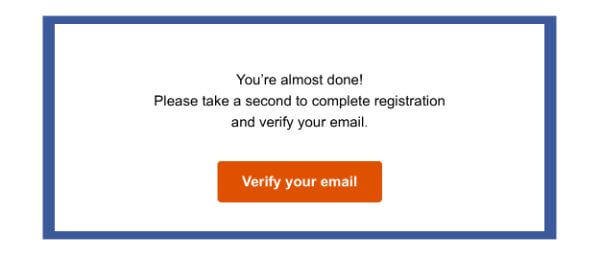 People would get this link to verify the email. It might be in the spam section so be aware.
How to use Datemyage.com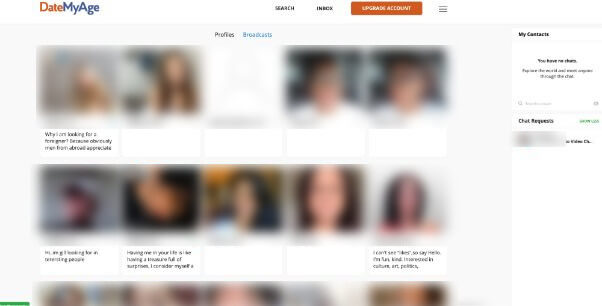 As a free member, the only thing you can do is browning profiles.
Premium Service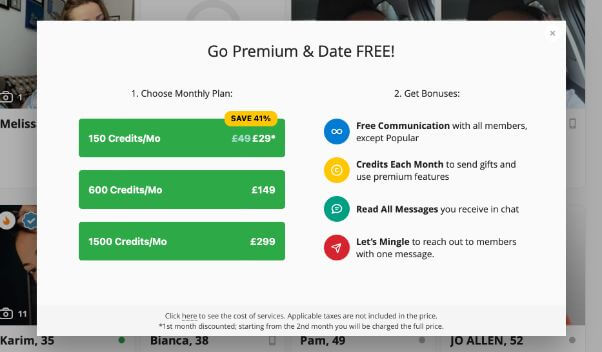 In order to use Datemyage.com properly, people need to pay for this premium service. However, this is a very dangerous tariff because there are no unlimited access options. There are so many posts about this that the credits run out super quickly.
Datemyage.com App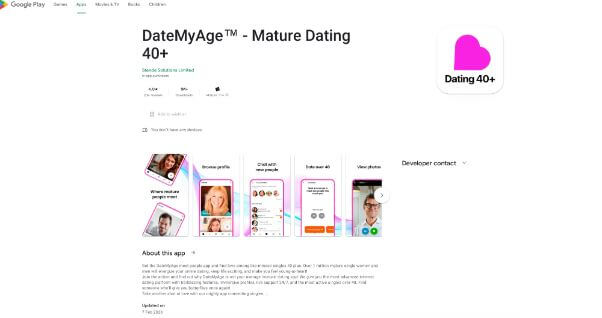 Google Play
Datemyage.com android app shows over 1 million downloads. It is regularly updated and it has a 4.0 rate. It is very positive looking.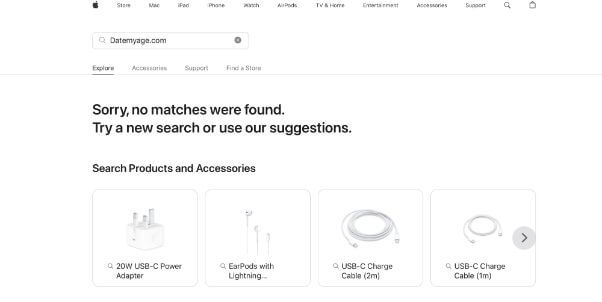 Datemyage.com does not offer an iOS app, despite it was reported to be available in the past.
How to delete Datemyage.com account
Deleting an amount on Datemyage.com is as easy as joining.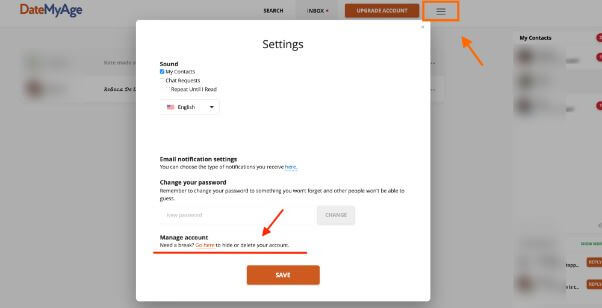 Go to the menu on the top right hand corner, go to Setting. There is a sign for Manage account.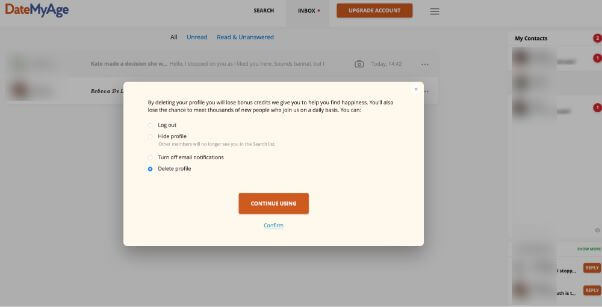 Then they would offer choices.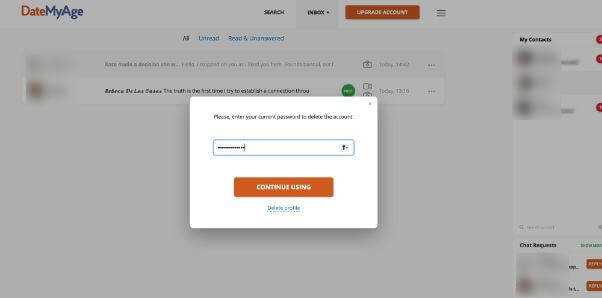 Put the password for the last time.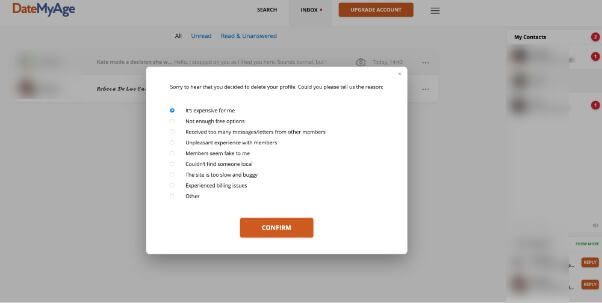 They would ask for the reason for your departure.

That is all.
Social Media
Datemyage.com used to have a good online presence; however, they stopped altogether in late 2022. The reason would be unknown.
Facebook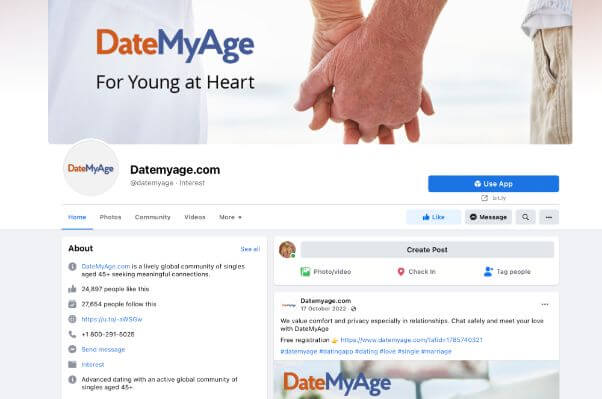 Facebook
Datemyage.com has 27K followers on Facebook, and 24K likes. However, their last post was in October last year. Surprisingly, the last post has 366 comments and likes. It is very strange that they suddenly stop their activities here.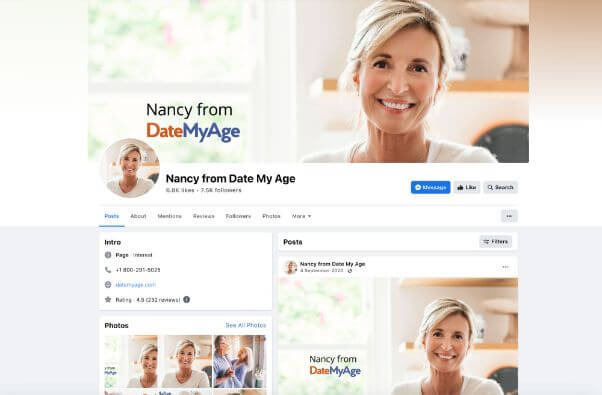 Facebook
Also this is their AI account, Nancy is an AI counselor, her account has 6.8K likes and 7.5 followers.
People are leaving some random comments here. The legitimacy of this AI service would be questionable. But it is very unique.
Twitter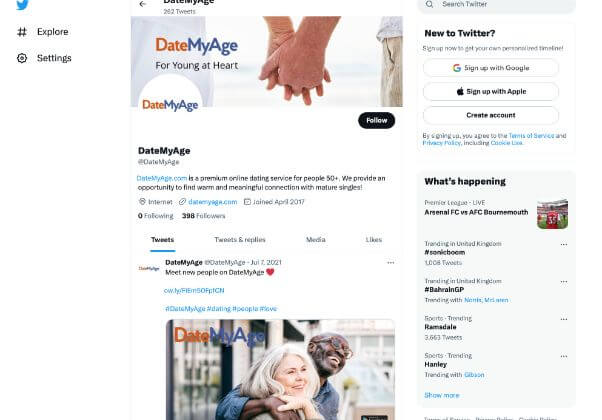 Twitter
Datemyage.com has very limited activities on Twitter. They have 0 followers and their last post was in 2021.
YouTube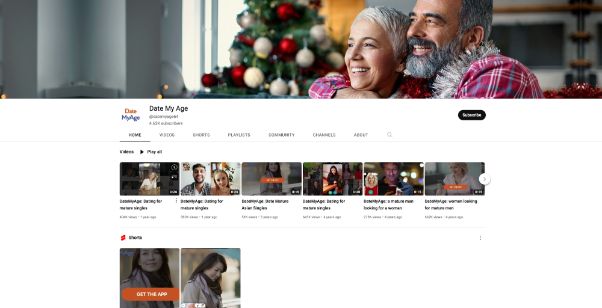 YouTube
Datemyage.com has 4.6K subscribers on Youtube. This is an interesting number because it is not bad or it is not good. Their last video was uploaded about a year ago, it has over 400K views.
This channel does not have any link for its service or their social media, it has a lot of potential but they are not utilizing it. It is very strange.
Datemyage.com Media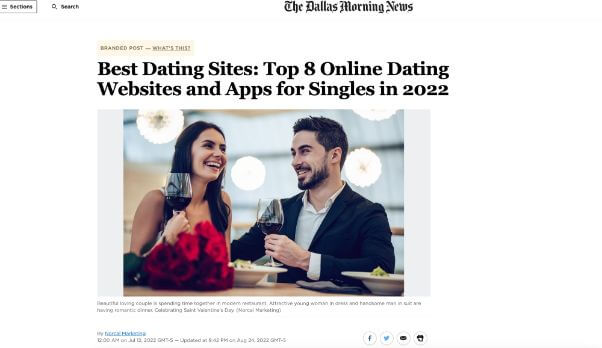 The Dallas Morning News
Dallas Morning News is reporting that "DateMyAge is a bit pricier than other online dating websites. "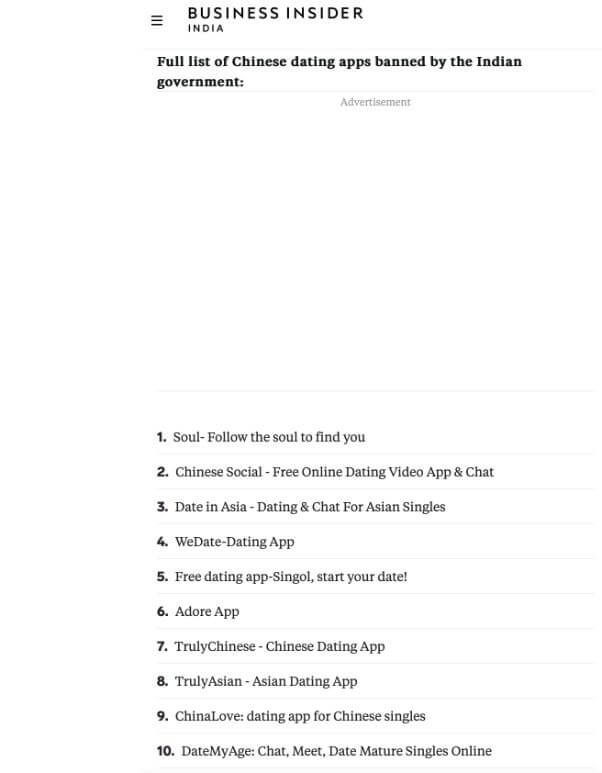 Business Insider
Interestingly, Business Insider India reports that Datemyage.com is one of the Chinese apps which were banned by the Indian government.
Thus Datemyage.com is not available in India.
Online Review
Datemyage.com has a very bad score on trustpilot. Majority of posts are about their fake accounts and those fake accounts are there to take money out of users.
I would strongly agree with those reviews.
There are some users who look way younger than the 40-45 age range. Those young users would jump on new users which is very strange. After a few moments of creating a profile, users would get buzz from other users for video chats, but obviously they have to pay to do so.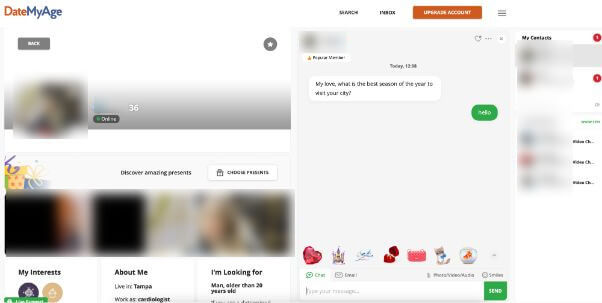 New users would also get a lot of messages. But they are not accessible for free users.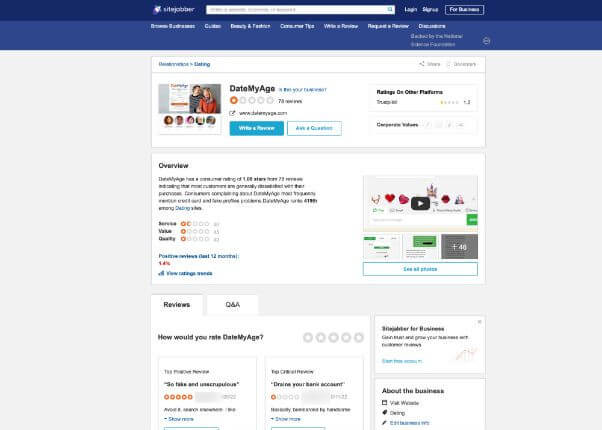 sitejabber
On sitejabber, Datemyage.com only has one positive post, and 99% of negative reviews. Most of them are about their credits running out like crazy. A lot of users spent a lot of money by chatting with other issuers.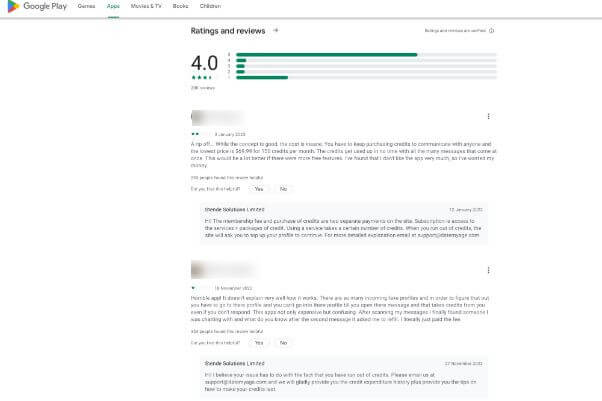 Google Play
On Google App store, Datemyage.com has more than 20K reviews. They are surprisingly very positive. However, recently, there are only negative 1-2 star reviews, it is hard to find all those 5 star reviews.