Academic Singles Customer Service Review
What is Academic Singles?
The new matching App/site Academic Singles, released by a German company. Many members are "educated" people.
Average daily traffic around 10,000 which is pretty popular, especially in Europe.

Is Academic Singles Customer Service Good?
After reading many of concerned reviews about dating app Academic Singles; I would like to share my own experience of contacting their customer service.

I read concerning post about that after requesting deleting an account by post, the account was still active after a few months. Thus I wrote to them to request the confirmation.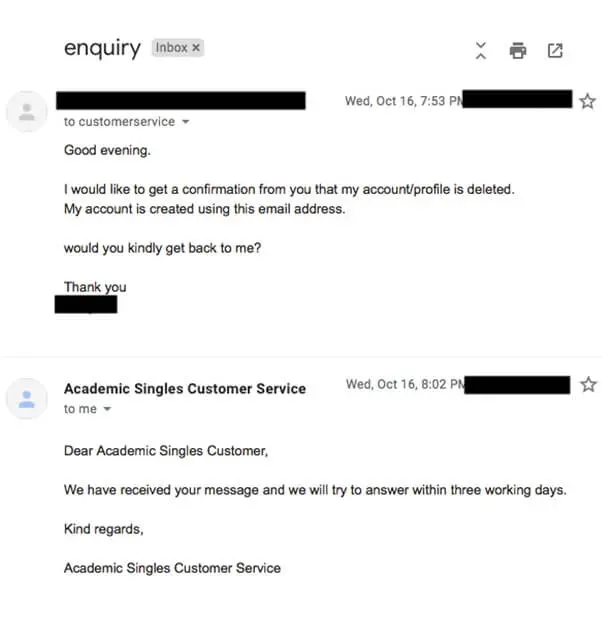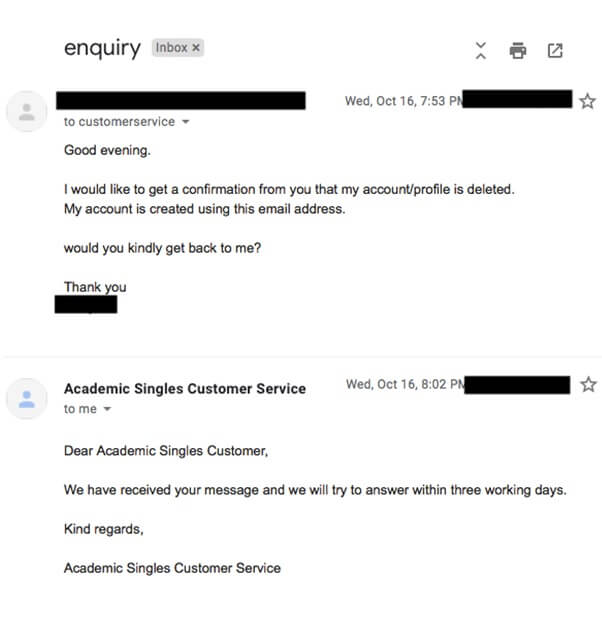 After sending an email, I received an auto reply about acknowledgement of my contact in a few minutes.

I think this is a fair response from them. At least I got a confirmation of my correspondence.

4 days later, I got another email.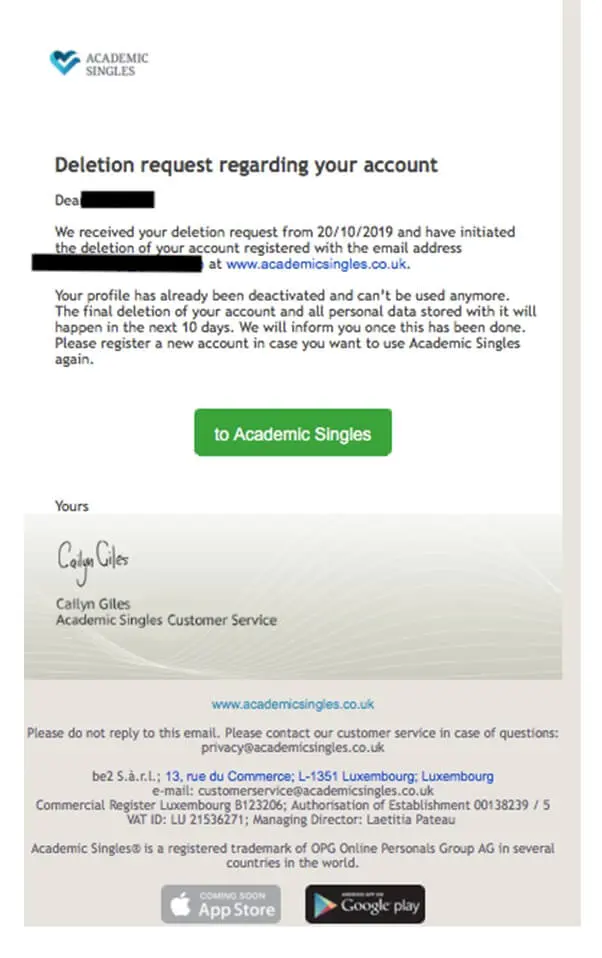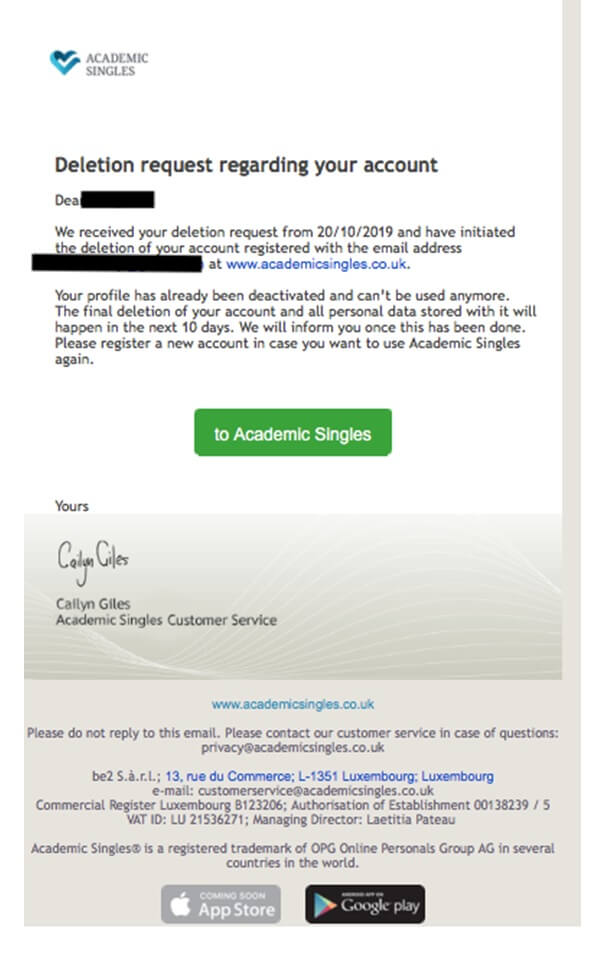 So I need to wait another 10 days.

I do not understand that they took 4 days to come back to me saying to wait for another 10 days. But they do have the courtesy to update the status.

It is very strange to wait for 2 weeks to delete an account. It is a few minutes to create one! I would suggest that they should update their site with instant account deletion with a confirmation page. I believe that it is not so difficult because a lot of services provide this. People are able to have screen shot for their safe keeping; some even email confirmation almost instantly.

So I waited for 10 days, and I got this email at night.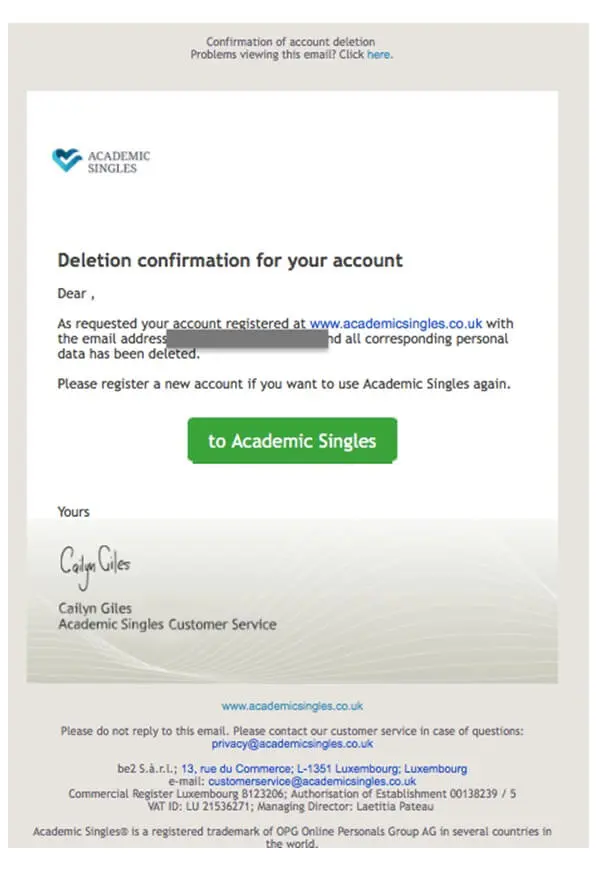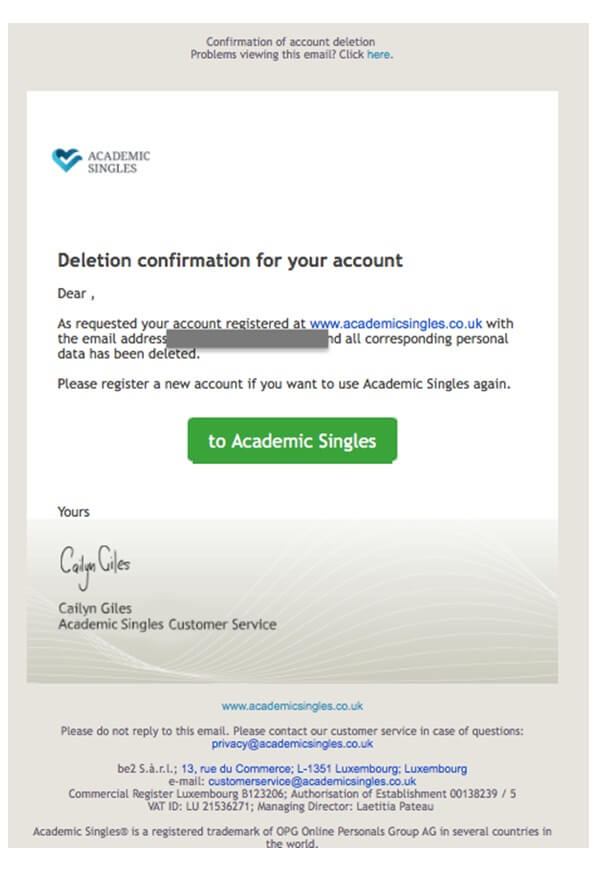 Personally, I did not have any problems with this site but there are more than enough negative reviews on line; thus when you sign up and pay for their "premium" service, you should read the whole process of deactivation of your account thoroughly if you are not clear about it, maybe you might want to contact them before.

Their email customer service seemed to be genuent; replying messages and sticking with the deadline they promised.

It was funny enough that the message have the button to sign up again for the service. They did not send any emails of promotions or reconsideration while I was waiting for this confirmation; which quite common to get from other subscription services.

The whole process of the deactivation my account took 14 days; thus if you have the paying membership, you need 14 days advance notice to cancel the membership to avoid further payment.