Wink – Friends & More Customer Support Review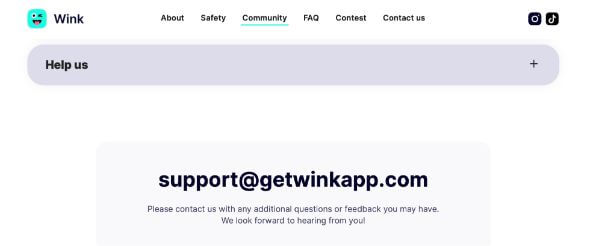 https://www.getwinkapp.com/
The Wink app, developed by 9coun, alongside Wink, they have introduced apps like Summer, Juju, and Everland. The founder Hofmann's background as President at Musical.ly ( now tik tok) shaped 9count's approach, aligning with his commitment to innovation in the tech landscape.
Wink – Friends & More was developed as an app for snapchat, this led to having a lot of minor users. Now they are separated and the over 18 age recommendation, however, there have been a lot of online reports regarding safety concerns related to this service such as cyberbullying, pedophilias and scammers.
Wink Customer Support Representative Verdict

Wink's customer support representatives are there to assist customers efficiently through the use of the Zendesk service. They use Zendesk to manage inquiries, track issues, and provide solutions promptly and professionally. This approach ensures that interactions are documented and prioritizes customer satisfaction by addressing urgent problems promptly and offering comprehensive support for various concerns. The combination of attentive representatives and the streamlined Zendesk service enhances the overall customer experience and strengthens the company's relationship with its clients.
How to contact Wink Customer Support Representative

Wink Customer Support is operated by Zendesk. (Zendesk is a customer service software company based in San Francisco, California, founded in 2007. It offers a comprehensive cloud-based customer support platform that enables businesses to manage and enhance their customer service and engagement. The platform includes several key products, such as Support, which provides a ticketing system for efficient handling of customer inquiries; Chat, which facilitates real-time communication with customers through live chat on websites and applications) This service has been popular amongst the similar kind of social media platform.

I personally contacted them using their email, and got a swift reply.
Wink Customer Support Representative online presence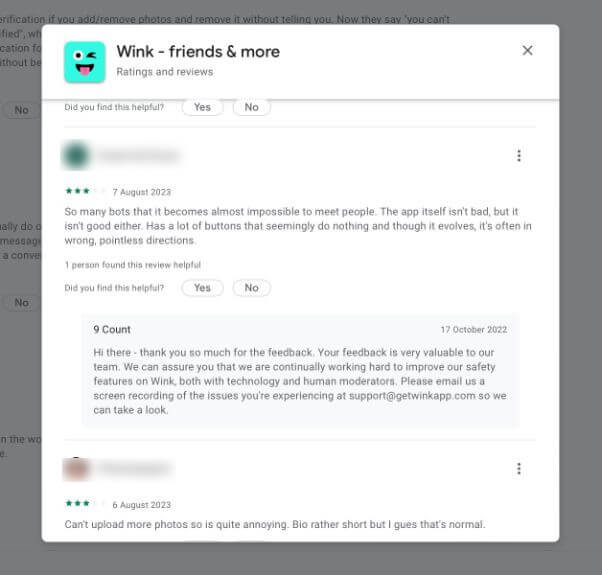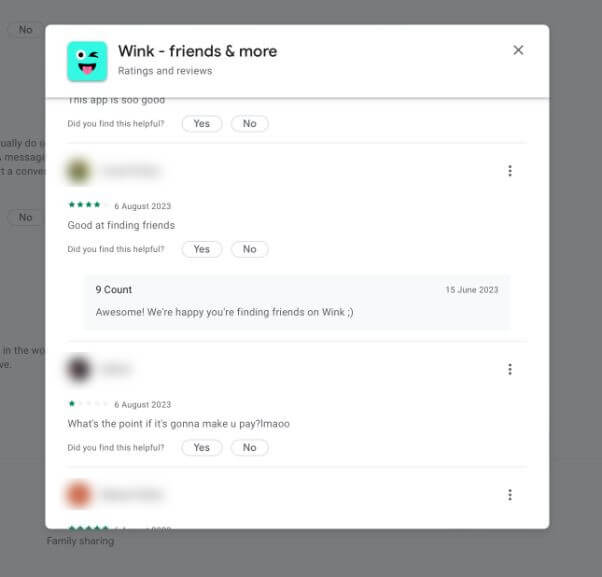 Google Play
On Google Store, Wink Customer Support Representative have some presence. They are replying to positive and negative reviews here. They are offering some support and advice towards some of the negative experiences.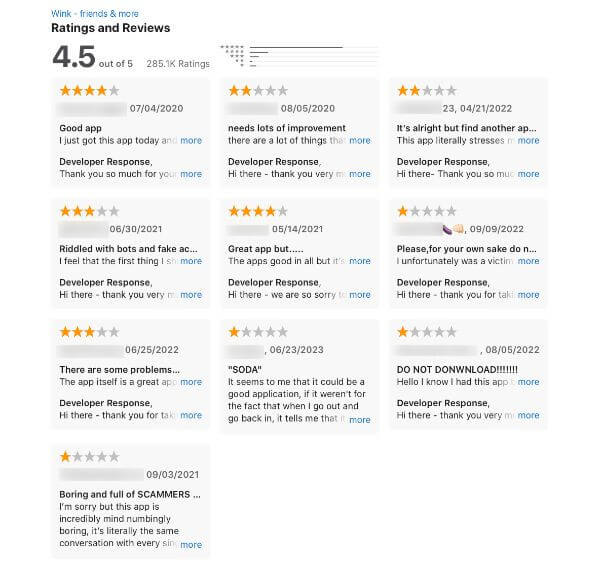 App Store
At the Apple store, Wink Customer Support Representatives also have some presence. They are replying to some of those reviews. Their posts are personalized which shows that they are not done by bot.