Is Uniform Dating Safe dating app?
Distance is just a test to see how far #love can travel. pic.twitter.com/0ALAda4NBs

— UniformDating.com (@UniformDating) May 2, 2018
What is Uniform Dating?
Uniform Dating is a dating site specifically targeted to an audience, that is people who are working in an industry wearing uniforms such as firefighters, nurses, policemen and et cetera. On the other hand, it is also for admirers of these heroic people who work in uniform.
In year 2012, the dating site has been bought over by Cupid for 7 Million pounds, seeing as the site had been gaining momentum in expansion.
Cupid will pay 3.6 Million pounds up front and complete the payment of 3.4Million pounds if Uniform Dating meets its financial target in year 2013.
Uniform Dating has been expanding and is now available worldwide on iTunes, Android and also PC.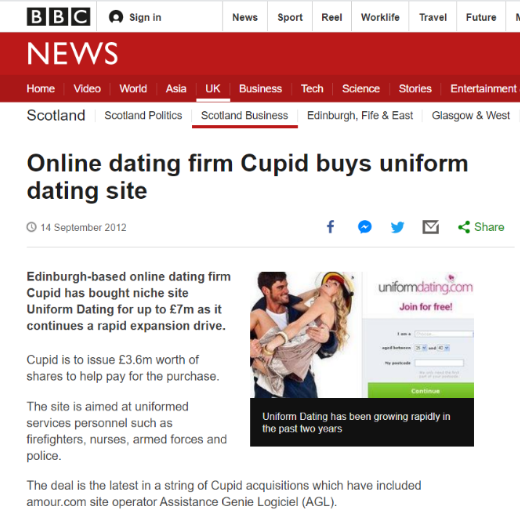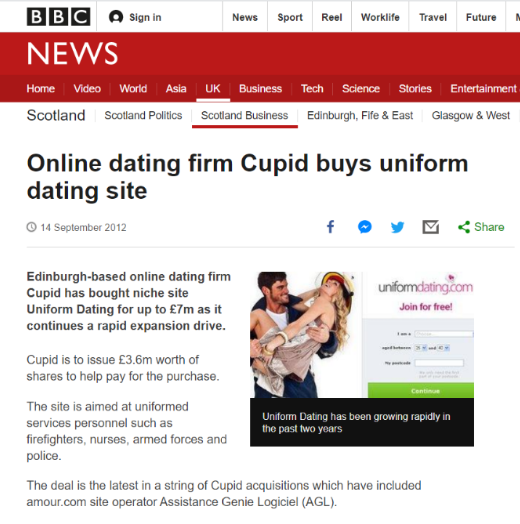 BBC
Company Controversies
There has been several issues and controversies over Uniform Dating's marketing and misuse of photos.
For example, there are two cases where people's social media pictures were being misused by the company in their marketing and advertisements.
In this first case, Nanny's profile picture on her social media was being taken by Uniform Dating without permission or consent and used as an advertisement. Albeit confronting the dating site's customer support for them to take it down, they had replied that they will take it down soon, but did not put any action.
This has resulted in Nanny being harassed by people as her private information was being misused without her knowledge.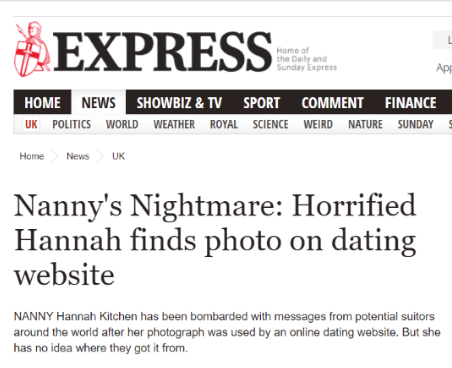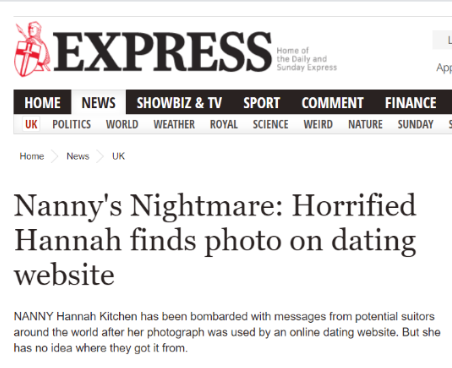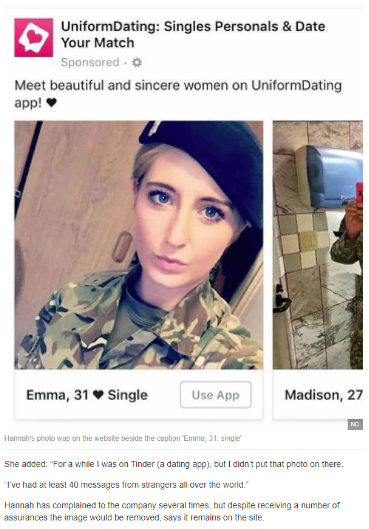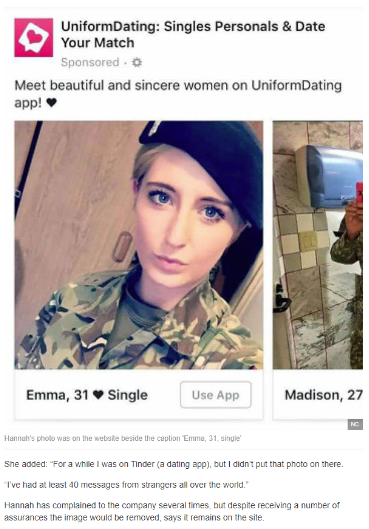 Express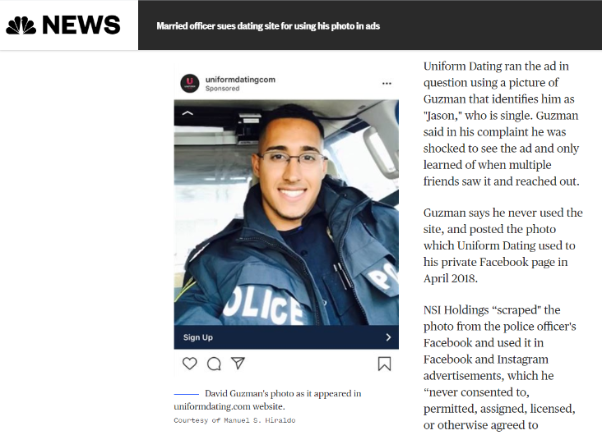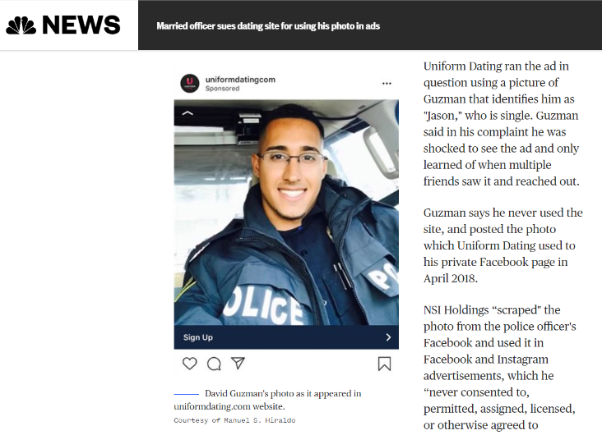 NBC
The second case follows similarly to the first as a married police officer's photo was being used without permission by NSI Holdings (Uniform Dating) for their advertisements, and was being labelled as single.
The victim had requested for NSI Holdings to stop using is photos as advertisements, and they have failed to complied even after checking the victim's identity and confirming that it was him.
On the other hand, NSI Holding has rebutted that, they had used the photo of a profile which was created on Uniform Dating. Which NSI Holding has confirmed that the profile had accurate email address and personal information, but did not confirm the date of registration.
It may be possible that someone was trying to frame Mr.Guzman's by having access to his personal information, but it cannot be proven that the account was not registered by himself.
The case has gone to court, but the bottom line is that, NSI Holdings has permission to use any photo or information someone uploads to their site in advertisements, stated clearly in their terms and conditions.



Uniform Dating Privacy Policy
It is clearly stated in the privacy policy that photos uploaded to the dating site's services can be used for advertising and commercial purposes, royalty-free.
This is something to be aware and to be careful of when you sign-up as this may expose your private information that you do not want to share, and did not realise that you have agreed to this when signing up.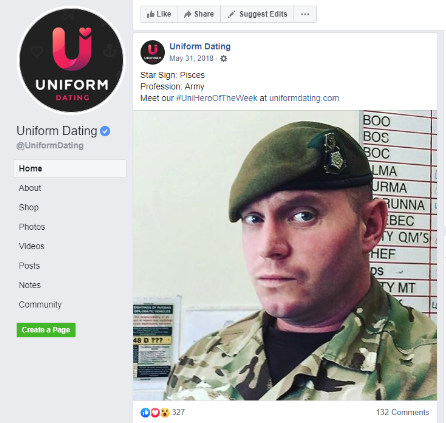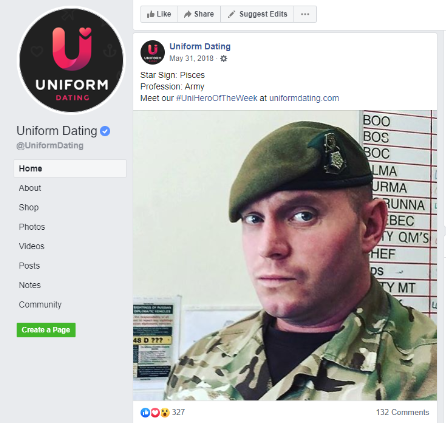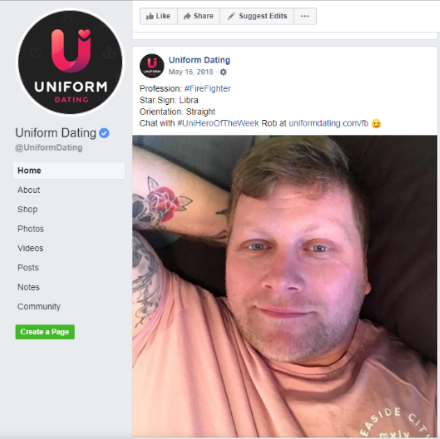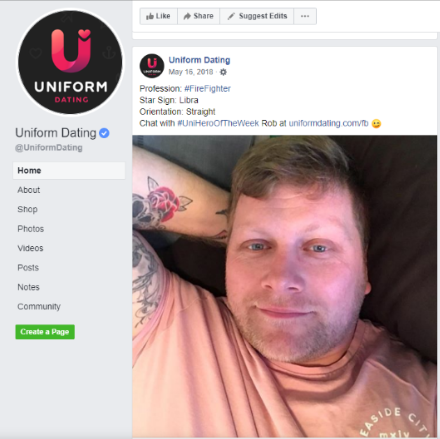 Uniform Dating Facebook
On their Facebook page, we can clearly see that some user information and uploaded pictures are being used as a marketing strategy. It is better to be careful when signing up to Uniform Dating as it may expose your identity to the world, without your knowledge.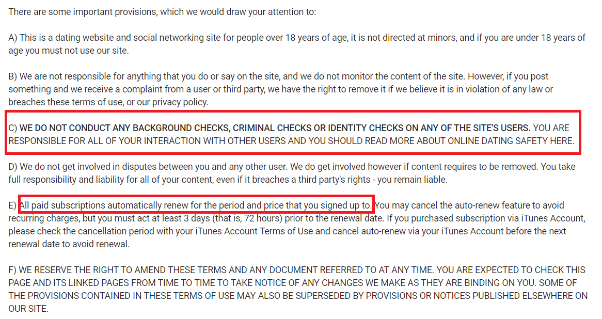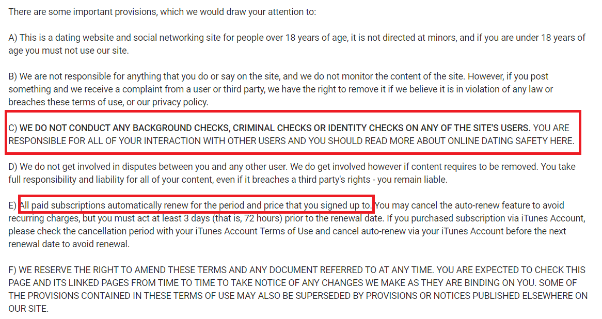 Uniform Dating Terms
There are a few things to be aware of as a newly registered user. One of the main concerns and liability that a user may have to aware of is that, there are no identity checks being conducted on any of the users. Users are liable to their own actions and will need to be cautious, thus this may indicate that Uniform Dating is not a 100% safe dating environment.
Next, there is an auto renew function for premium members. This auto-renew feature can be cancelled but it must be done at least 3 days prior to the renewal date.


Premium members may be able to filter their options and search via 'Verified Members', but users should know what the definition of a 'Verified Member' is under Uniform Dating's terms. To simply, the verification is to ensure that the user is a human and not a bot. In comparison to other apps, this verification does not entail identity checks on official documents. Therefore, users are unable to confirm the legitimacy of a user's profile and intentions, even if it is verified.
Dating site issues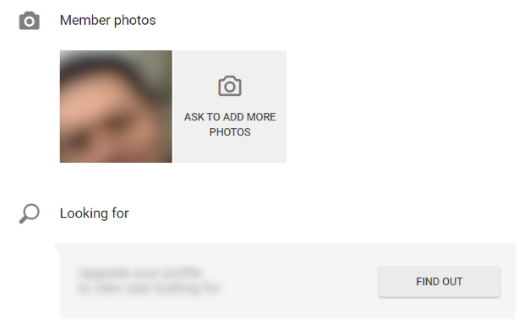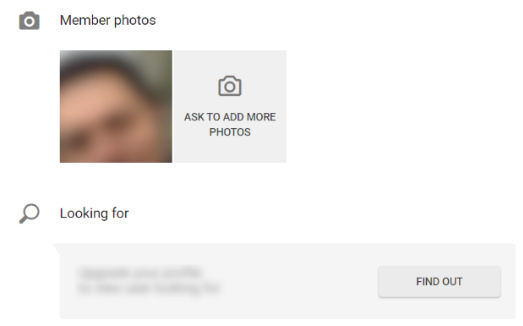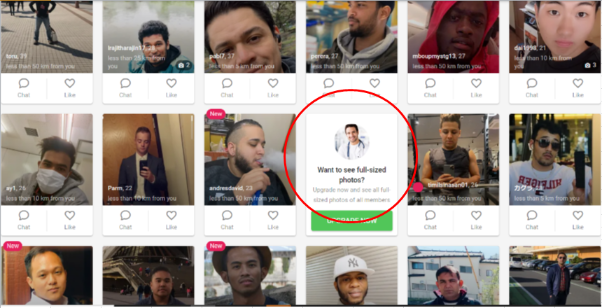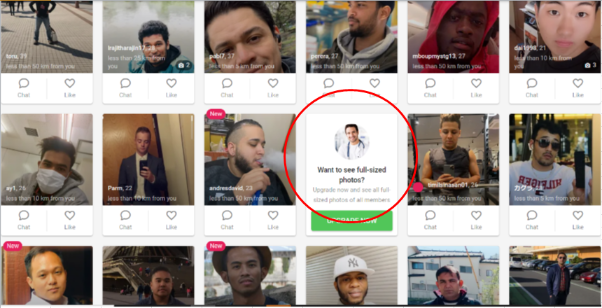 One thing that is easy to spot when using the dating site and reading reviews about Uniform Dating is that, it is a so-called "money grabbing" website.
First of all, there is a lot of ads and pop-ups to promote their premium account. Some functions and information about other users are not available to free users.
After reading reviews on reviewing forums such as SiteJabber and TrustPilot, there are several red flags that can be seen after subscribing for a premium account and the after care treatment by customer service.
Several things to note after analysing the review is that, there is potential chances that information given to the website might be compromised or sold to a third-party.
Next, it is written on the privacy policy that messages will not be screened, therefor leaving opportunity for scammers or people initiating in sexual activities.
As of the customer service, the woman was left on hold for a long period of time and did not receive replies to emails or call backs. After she had requested for a cancellation, she was still charged a fee on her PayPal.
The customer service also pretends to be the bank in order to scam more money and haggles to prolong the membership.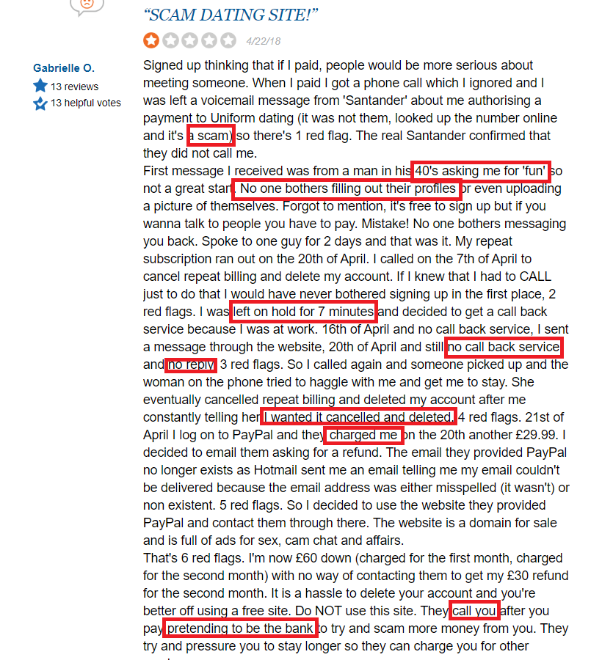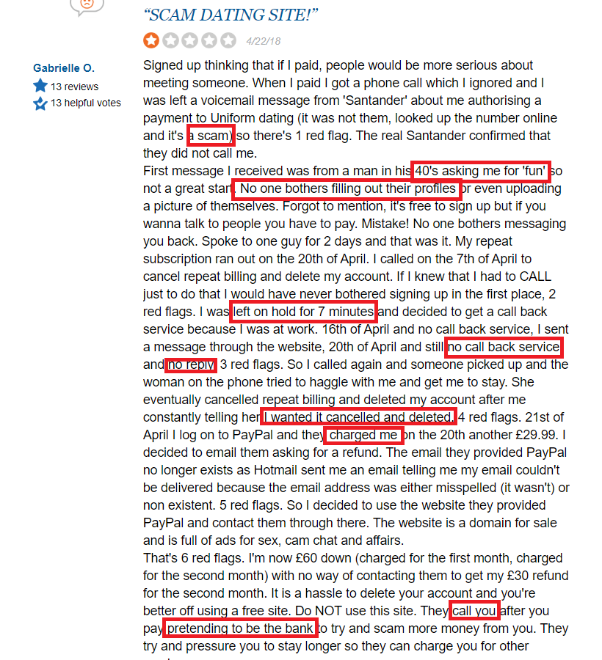 sitejabber
Conclusion
Would I recommend this app? No.
Albeit the app being functional and easy to navigate, there are a lot of limitations to the dating site. There are also issues in regards to users and also the customer service being provided. First of all, there is a majority of users who only upload their photo but do not write their bios. Next, the after care being provided by customer service when requesting a refund or fee cancelation is a hassle and requires a lot of time and effort.