Uniform Dating Customer Support Review
Uniform Dating(No updates for 4 years.)
Uniform Dating Contact Details:
NSI (Holdings) Limited
Address: 2, Angel Square, London, EC1V 1NY, England, United Kingdom
Phone: (1)8009484215
Email for Customer Service: [email protected]
Interaction with Uniform Dating Customer Support
As written in the terms and condition, Uniform Dating does not have background checks on users. The only verification system they do is my SMS in order to verify that you are not a bot. Users are encouraged to report people they find suspicious or that do not follow the community guidelines.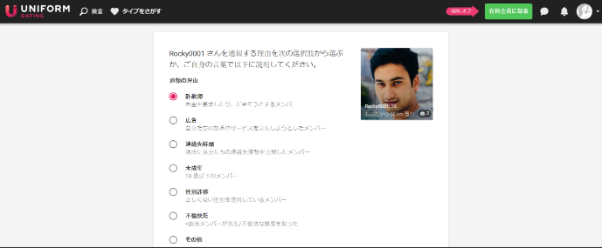 I had decided to report an account that looks like their profile picture was being take from google image.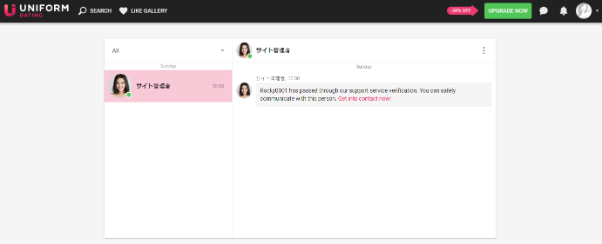 I was able to get a reply back by the customer support team speedily through the dating site messaging system, not by email.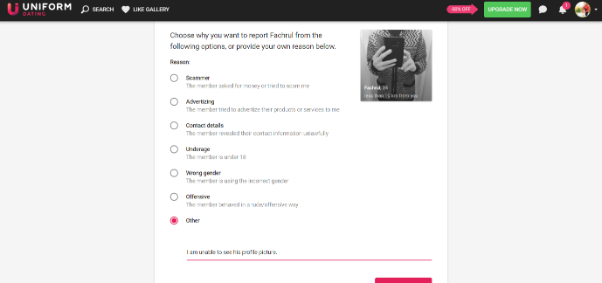 The second time around, I reported someone who did not post a picture of their face. Hoping that the customer support would ask the user to change their profile picture. This is also concerning as this account was displayed and there was no face shot photo of him. Which comes to the question that, does Uniform Dating screen through photos and verify them?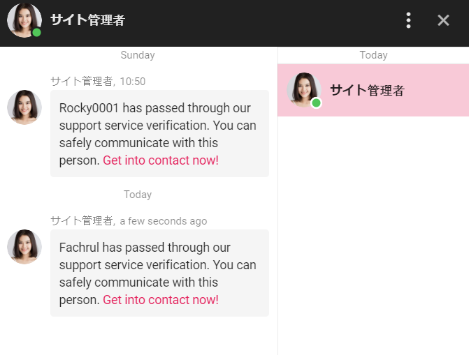 Similar to the previous report, the customer support replied speedily(approximately 2 minutes) with the same message.
This is suspicious as the messages might have been automated and the profiles may have not been checked after the user report at all.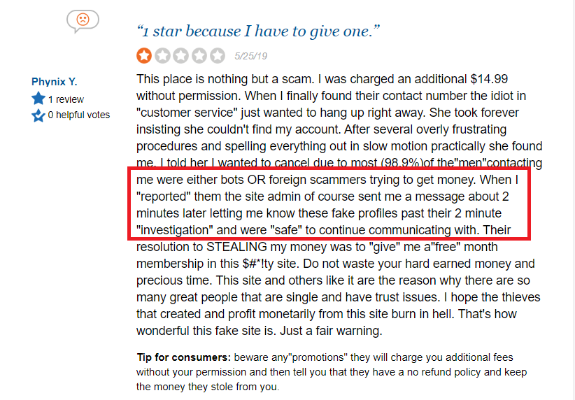 Another user has also faced the issue in regards to the fact that reports made by users are dismissed by the customer support in a short period of time, without any thorough investigation. Users may have to send these reports via the customer support email in order to get the customer support to take action.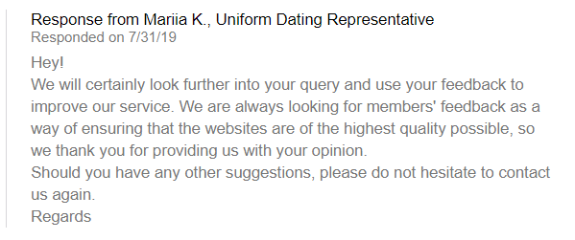 Albeit Uniform Dating's Representative replying the review and promising a higher quality service, there has been no changes made to the dating site's safety features.
Customer service does not reply with detailed explanation or further enquiries in order to resolve the issue, but simply dismisses it. No investigation is carried out in regards to reported profiles. My best guess is that replies to reports may be automated replies.  
This is a red flag as customer support may not care about creating a safe environment for users to be in. Therefore, there may be a lot of scammers and bots lurking around the dating site. Users need to be aware of this situation, or use another dating site instead.
Social Media
Check out new UniformDating on your phone! Meet real #firemen, #soldiers, #doctors and #police officers easily! Join https://t.co/TOLGV0o2fc pic.twitter.com/1ZfIEecZS1

— UniformDating.com (@UniformDating) August 17, 2017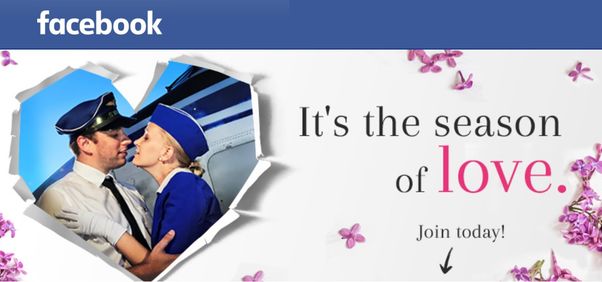 Facebook: https://www.facebook.com/UniformDating