Tinder Scammers! How to Find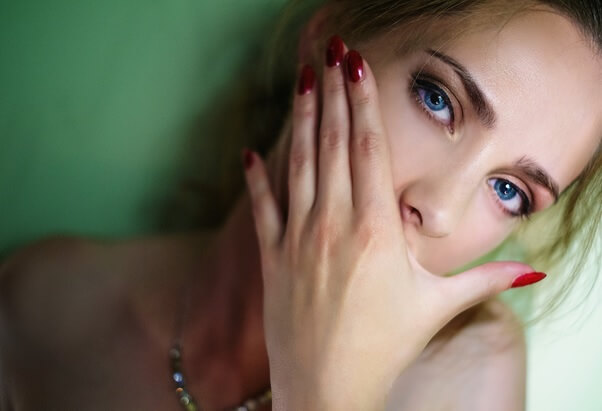 The latest online research about scammers amongst Tinder users.
If you have any doubt such as,
Are there any scammers on Tinder?
Can we actually meet someone on Tinder?
I am using Tinder but I have not met anyone yet.
Then, this article is for you!
By reading this article, you are able to know the secret, how to increase your chance to get a legit partner using Tinder.
Shit, it was about all I was looking for when I tried Tinder a few weeks ago, and all I got was my credit card stolen and 5/5 matches were scammers.

— Pawgliacci (@BonusEruptus) October 12, 2020
great episode tonight of @4corners I have been on tinder for years and only met fakes and scammers and those who ghosted me badly

— Andrew Attenborough (@Wheelguy09) October 12, 2020
About 20 years. It just wasn't worth the bullshit, to be honest.
But, I decided enough already and have pretty active. Match Tinder.
I went thru a bunch of scammers but found one. Who knew at 68, being a cancer survivor I could have the best sex I've ever had, and lots of it

— LiberalJodi (@theneedlepalace) October 19, 2020
First of all, there are a lot of tweets about Tinder on Twitter.
It is important to research about the dating service you are using, especially about scammers.
Is Tinder operator Match Group legit?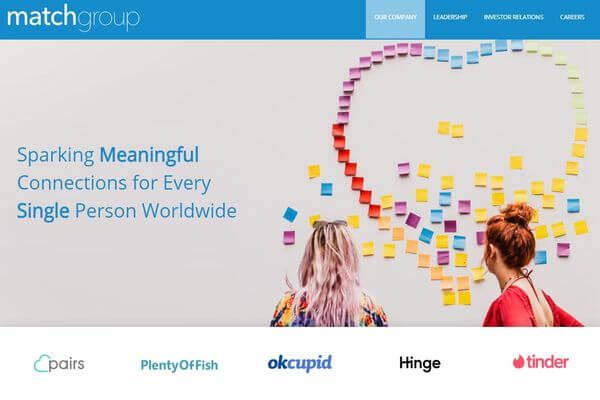 On 25th of September 2019, The Federal Trade Commission(FTC) sued Match Group, Inc. for using fake accounts to trick consumers into paying for a subscription.
Match Group Inc is one of the biggest online dating operating companies in the world, they also operates Match.com.
The Federal Trade Commission(FTC) accused Match.com of generating targeted messages to its users who were nearly at their end of subscriptions or newly joined. Senders were often very attractive but they were fake. On Match.com, users have to pay a fee to reply to messages so those users paid their fee and replied to those messages. However, they did not get any replies afterwards.
Match Group, Inc is denying this accusation, however, there have been many reports of the same kinds.
Who is a scammer? No show? No reply? No exchanging contact info?
There are so many posts online about complaining about scammers, most of them are posted by male users. They often post these because they can not actually get a date with a real person.
However, it is premature to say that a person is a scammer, if the person does not reply, give contact details, or want to meet up.
This happens because those users are having problems with Tinder's algorithm.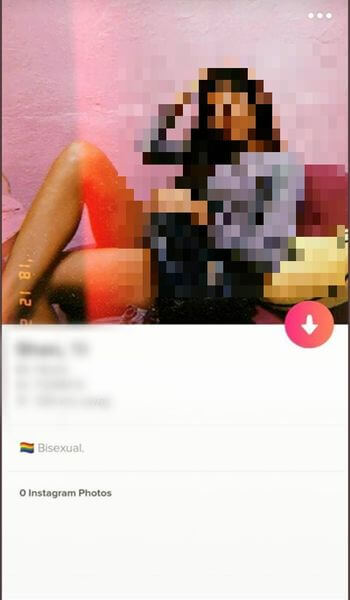 Tinder shows random profiles to users and they match each other.
Because of this reason, a profile is the most important on Tinder.
Moreover, most LIKE would go to female users, thus once a female user thinks you do not have an interesting profile, you would not get a reply.
There are scammers on Tinder
There are scammers on Tinder who are not hired by the operating company Match.com Inc.
It would be troublesome to meet scammers because they would try to sell strange goods and services.
It is important to know how to know which users are scammers and not on Tinder because by knowing that, people can actually improve their chances to meet someone.
Tinder is often considered as an useless app, but for certain male users, Tinder could give them more chances to meet higher standard female users.
Personally, a friend of mine, he found a girlfriend who is a cute Instagrammer using Tinder.
Tinder offers much higher standard female users compared to other online dating services/apps. Tinder has enough attractive female users although they are not easy to actually get in touch with.
The reason why there are scammers on Tinder? Security problems?
Although female Tinder users are generally better looking than some other apps / services users, there are reports saying that Tinder has security issues due to the number of scammers.
Let's find out how many scammers are on Tinder.
How easy is it to join Tinder?
Users need facebook accounts to join Tinder, they also need to verify their mobile/cell numbers.
Therefore, anyone with a facebook account and a mobile/cell number, can join Tinder.
This is common practice for online dating services, so Tinder is not an odd one out.
There are organized scammers operating in all online dating services.
I've been contacted on Plenty of Fish and Match dot com by scammers claiming they're working as volunteers in Nigeria.

— Heriberto Zepeda (@harrygattenberg) September 16, 2020
Tinder is not the only app with scammers, There is no scammer-free online dating app/service.
There are illegitimate users in any online services because it is impossible to check all users.
There are two different kinds of scammer operators: private and corporate.
Privately funded scammers are easy to join which is the same as normal users.
Corporate funded scammers can also operate by creating Facebook accounts and mobile/cell numbers.
I will share the way to know which users are legit users on Tinder.
Different kinds of scammers on Tinder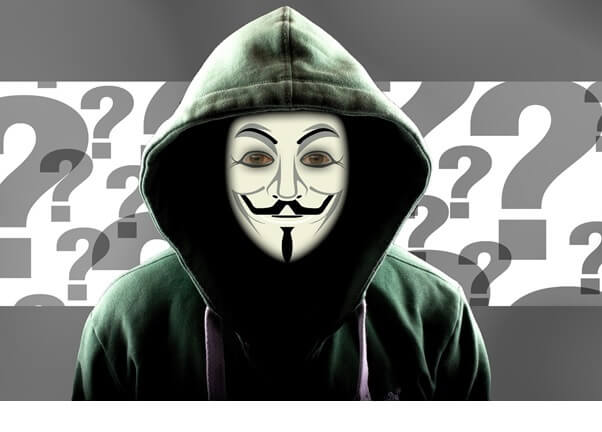 There are three different kinds of organized scammers on Tinder.
Sales representatives of networking services
The most scammers on Tinder would be involved in Pyramid Scheme, multi-level marketing (MLM) or network marketing.
Those people would try to sell investment packages, diet supplements, and many other expensive gadgets.
They are also members of some sort of organized groups thus you might get invited to join those as well as falling victim to scam.
There are some victims who ended up in debts due to expensive membership fees and buying their own stocks to sell.
Prostitution and Sugar Dating Business operators
There are some organized scammers who are also running their own prostitution businesses and sugar dating services.
Sugar dating is not illegal, but prostitution is illegal.
The average fee of sugar dating via Tinder would be from $100 without sex, with sex would be $300 or more.
Tinder sugar dating is not safe, it might be wise to use a proper sugar dating service.
Sales representatives of illegitimate online sites
There are many reports of getting spam mails and messages once they change their points of contact to outside of Tinder.
Those spam mails contain links to illegitimate sites and individual affiliate pages.
It is wise to ignore those spam mails with URLs saying;
"please subscribe"
"please buy it" .
How to spot scammers on Tinder using Profiles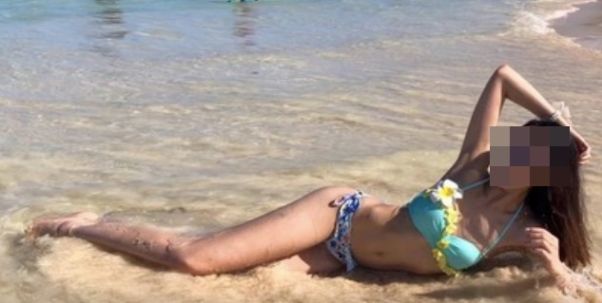 Be wear of "sugar dating" or "friends with benefits" on profiles
It is highly likely that users with above keywords on their profiles to be organized scammers on Tinder.
People might think that those users would be individual, but most of the time, they are organized scammers who are relating to some sort of prostitution business.
People can end up meeting one of those scammers but the date would cost $400- $500 because they expect you to pay for the meal and hotel room.
This kind of arrangement can lead to a criminal charge if you get caught, since prostitution is illegal. Moreover, it would be difficult to get good legal advice due to the circumstance.
Spot scammers whose photos are fake modeling /professional shots
Hahaha wow scammers on Tinder think single dudes don't watch porn or something? I mean unless you're in Sydney and wanna hang out @luluchuofficial ? 😂😂😂 pic.twitter.com/ZGrDYqwLHp

— silent g (@sydneyweekender) October 22, 2020
Majority of female users with overly photoshopped profile photos are scammers.
Among female Tinder users, it is common to use filtered photos, thus it is hard to see the difference but if you have a doubt, the user would be a scammer, so it is better to refrain from getting in touch.
Even on Tinder, it is wise not to contact a female who would be way out of your league. This would lower your chance to be scammed.
Profiles with a lot of Photos from oversea trips and eating out
On Tinder, users are able to share many photos.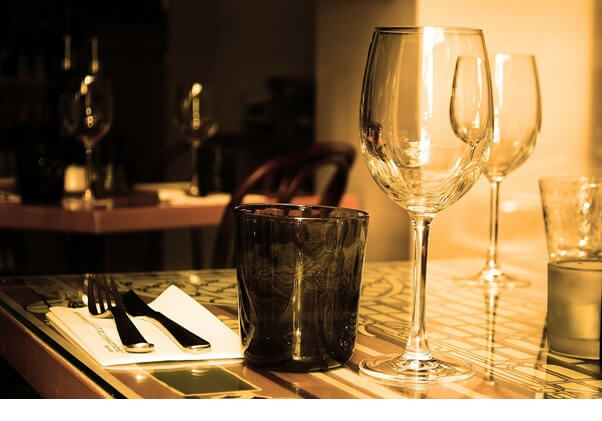 Profiles with many photos of oversea trips and meals at high end restaurants, they are most likely scammers. They try too hard to pretend to be wealthy.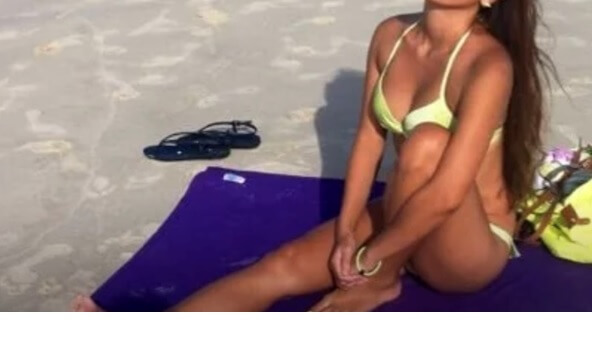 While I was actually using Tinder, I encountered a female scammer with a profile with a comment of "those oversea trip snaps were from when I was studying abroad"
High possibility with keywords such as interests in investing, side jobs and freedom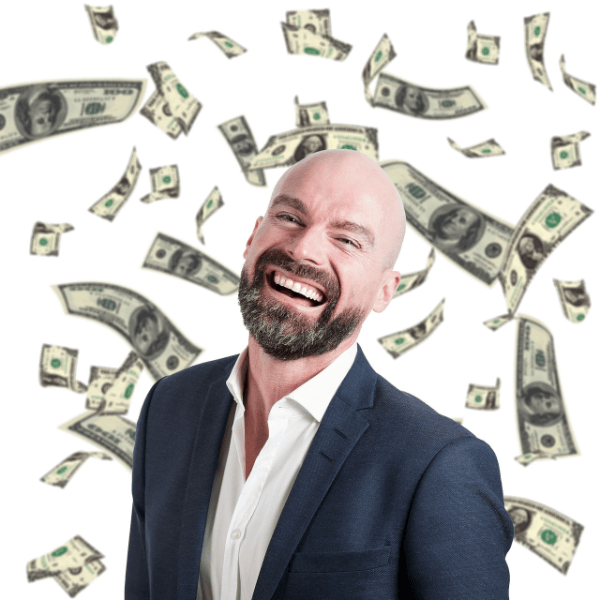 Approach with caution to female users with profiles such as
"I am investing"
"I earn a lot from my side job"
"I want to live freely"
Those are most of them are scammers.
Moreover, profiles with comments such as "I can not drink so let's meet up for coffee together" those users are also likely scammers.
Furthermore, those female users commonly have very long and detailed profiles. Some can sense the similarity between their wording and network marketing.
How to spot scammers on Tinder using Messages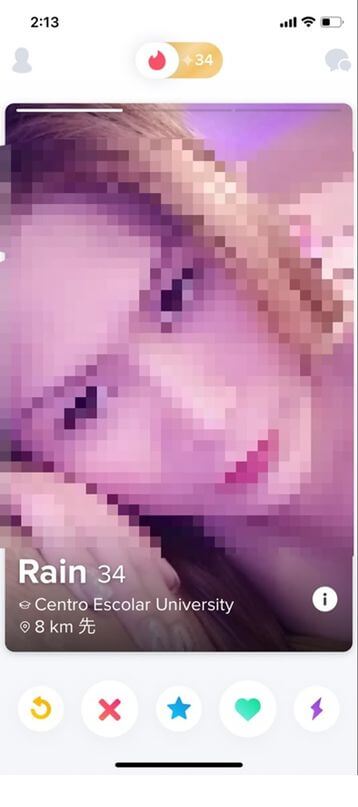 Immediate response soon after matching
Any females who would send you a message soon after matching, they are most likely scammers.
This would make you feel lucky and uplifting but unfortunately, they are most likely scammers.
Even though they are females, they might have others who are helping them.
Please be vigilant before arranging an actual meeting.
Early request of exchanging contact details
If a female member would ask to exchange personal details in the early stage of messaging, she has a high chance to be a marketing scammer.
Commonly, it is safer for everyone to exchange messages on Tinder.
On Tinder, exchanging messages is free of charge, thus there is no need to exchange personal information.
Set up meeting after only one week of matching
From my personal experience, Tinder users meet each other much faster than other dating services.
However, if a female member asks you to meet in the early stage of exchanging messages, she is likely a scammer.
Moreover, if her profile and wording relate to some points above, it is better to avoid meeting with her.
Messages would be about future dreams
Network marketing scammers are often selling their financial success stories
Therefore, they often try to listen to your work problems and future goals to seek an opportunity to sell their business.
Thus, you need to be alert when a user tries to persuade you to take some actions while discussing your work and future prospective.
Once scammers decide that you can be scammed they would say things like;
"I know a person you should meet, shall I set up a meeting?"
"my business is so profitable"
At this point, you need to stop communicating even though the user is very attractive.
Sum up: It's hard to find a partner on Tinder but female users attractive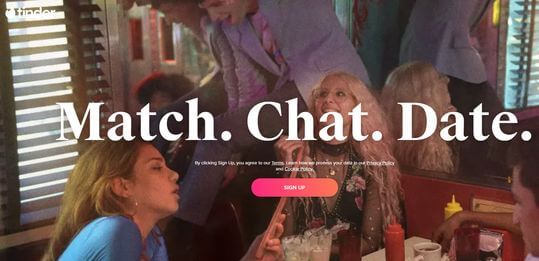 It is hard to find a partner on Tinder. However, Tinder is the best dating app/service for people who are capable of having relationships.
Tinder is a relatively safe app/service to use, once people know how to spot scammers.
On Tinder, exchanging messages is free thus even though you are communicating with scammers. You would not lose your money.
Free messaging service and beautiful female users, Tinder is a go to dating app/ service.
If you are a capable and confident person to build relationships, Tinder is worth a try.