TanTan Chinese dating app Review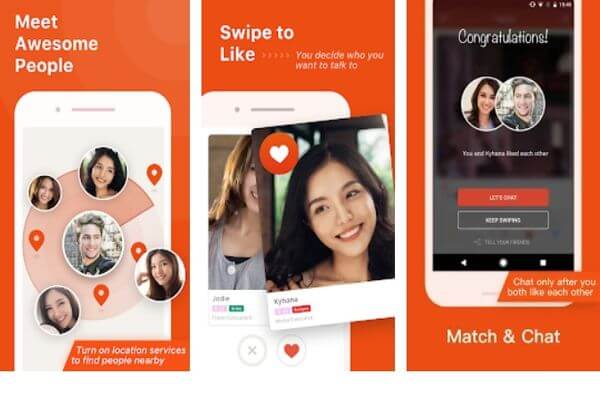 https://tantanapp.com/en
TanTan is a dating app founded in China in 2014 and has slowly expanded worldwide to countries such as India and South East Asian countires.
TanTan Verdict
TanTan is a hybrid between a generic dating app fused together with the aspects and features that you can find on social media. The main interface is structured like a traditional application but with additional features which allows you to enhance your profile and have deeper interactions with other users.
Although TanTan's popularity has decreased compared to 2019, it has maintained a certain active users.
TanTan has a large number of active users, with an average monthly traffic of around 489,100. [January-Dec 2020]
Features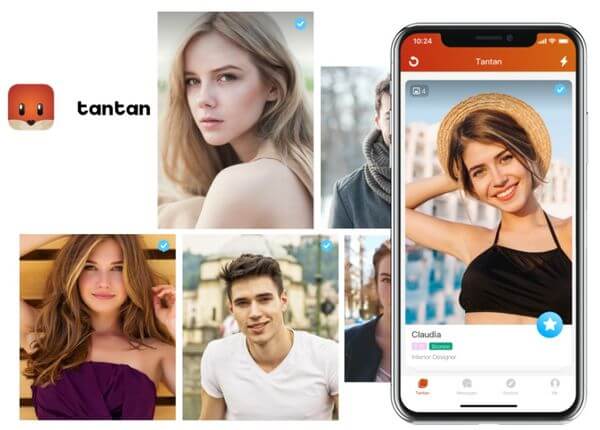 Pros:
• TanTan has implemented interactive features like no other dating apps which allows users to engage with each other on another level. For examples, users can share about their daily lives by posting 'Moments' which resembles the Instagram Story feature.

• Besides that, users who have matched are able to send picture, videos and voice messages with each other. For compatible users who have first matched, there is a questionarre function, 'Break the Ice', for users to get to know each other better.

• Profiles and interests are clearly listed which makes swiping and filtering easier.

• Most of the functions are accessible to free users.
Cons:
• Users have found the app to send in too many notifications and that it continues to occur eventhough they have adjusted with their settings.

• The application in certain regions are still in development. Therefore, there are still occasional bugs.

• Users have to be aware of their settings and contact privacy.

• Some users have reported to face issues with auto payment and getting charged extra fees. Other payment issues also include not being able to sign up for VIP Membership or being unable to cancel their membership.
In conclusion, albeit the app's user interface being easy and interactive, there are a lot of bugs that have to be overcomed. There are better dating app options in the market such as Tinder or Bumble.
How to Use TanTan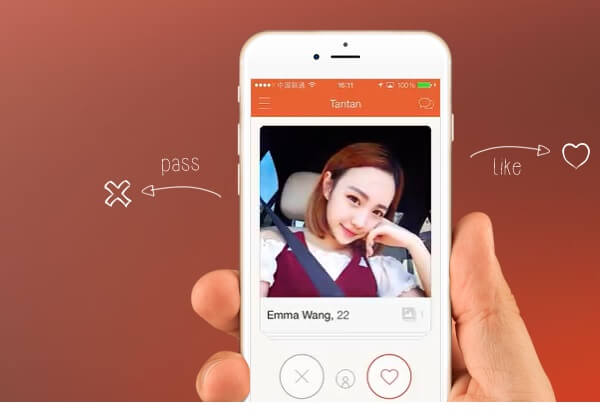 Brief Procedure on how to use TanTan:
1. Download the app from Apple Store or Google Play.

2. Register for an account (Facebook or Mobile Phone)

3. Set up your profile (Adding pictures and Interests)

4. Start Swiping!

5. If there is a mutual match, you can start talking. (asking questions via In App Quizzes, sending videos and pictures.)
First, Download the App.
Secondly, Register for an account.
To sign up for an account, you can use either Facebook account or your mobile phone number. By using your facebook account, the App will have access to your basic information such as your birthday and your current location. On the other hand, by using your mobile number, you will receive a verification code.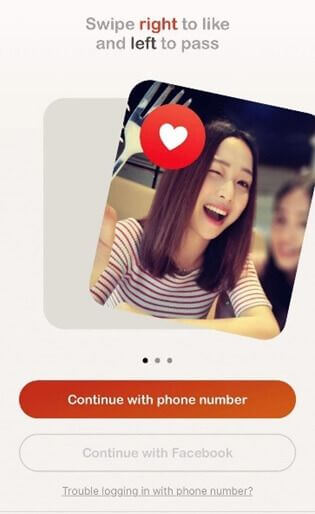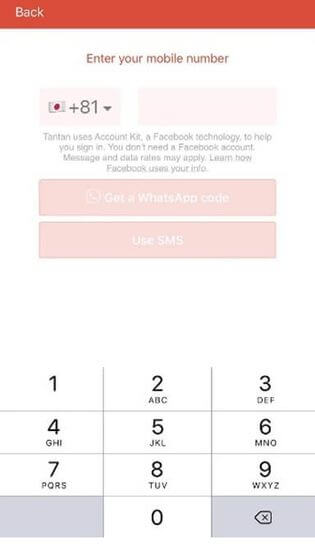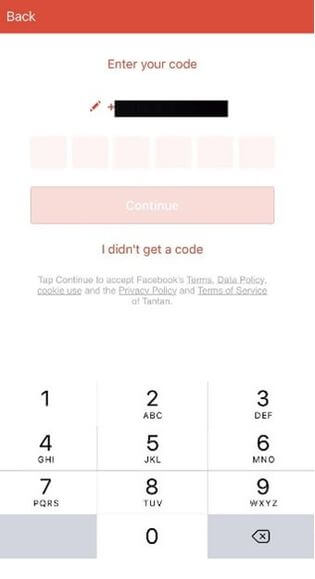 To prevent mutual friends from discovering you, there is an option to turn off contacts.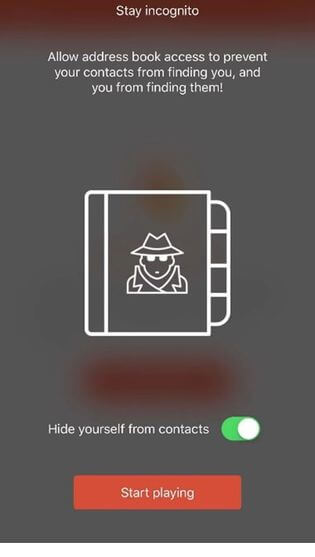 Next, you will have to select a profile picture. The profile picture must be a face of you that isn't too blurry or covered. Once selected, the picture will be screened through by the facial recognition system. (If the picture is not eligible or is taken from another source, the account will be temporarily suspended. The temporarily suspended user will be unable to swipe or look at profiles.)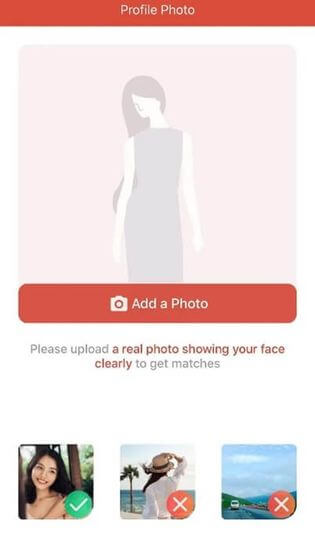 After you add a profile picture, you can write edit your profile to let people know more about you.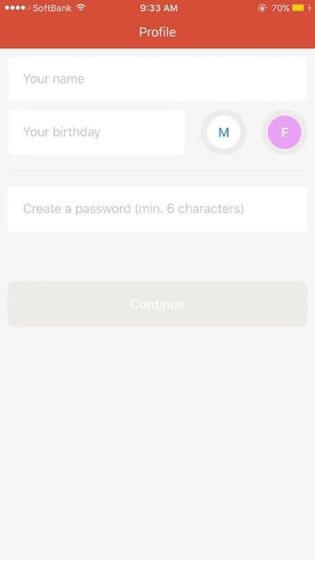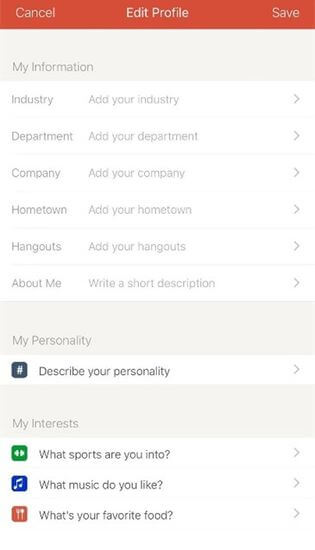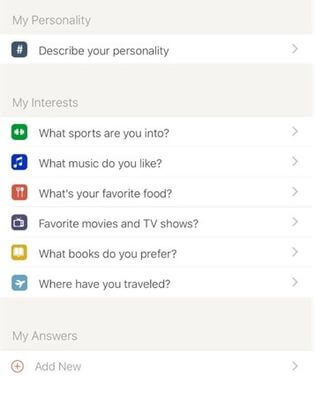 There are also settings to adjust your preferences. (Location, Gender and Age.)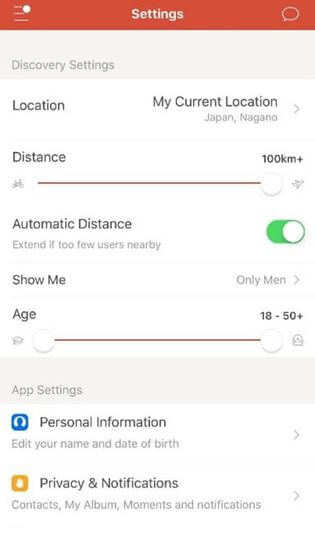 After you have fully completed your profile, you can start swiping. Swiping left means that you are interested, whereas swiping right means that you are not interested. Users can only start chatting when both parties have swiped left on each other.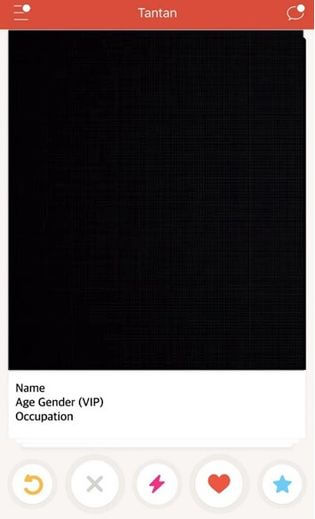 On the other hand, there is also a special secret crush feature that TanTan has implemented which allows you to follow you crush's profile through your contact list.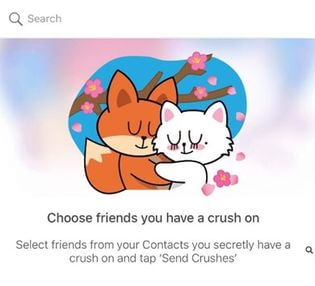 Fee
TanTan is FREE to use but there is also premium membership offered with priviledges given. The pricing is different from what has been listed on the App Store as prices change varying to region.
Free
-Registration

-'Like!' up to 120 per day

-Sending messages to matched member

-Free games in-app

-120 Swipes per day
VIP Membership
1 Month 8.99 USD / Month

3 Months 16.99 USD (5.66 USD / Month)

12 Months 54.99 USD (4.58 USD / Month)
What does the VIP Membership do?
1. User name highlight and exclusive badge.
2. 5 Super Likes per day.
3. Unlimited Rewinds.
4. Location Change.
5. Unlimited Likes.
In Conclusion, the VIP Membership allows you to be easily discovered by other users. It also allows you to go back on the people you might have accidentally swiped right on. Besides that, you are also able to widen your horizon of dating as you can change your location.
What is Super Like?
Super Like is a 'Stronger' Like that you can give to someone's profile, which helps to increase the chances of a match by five times.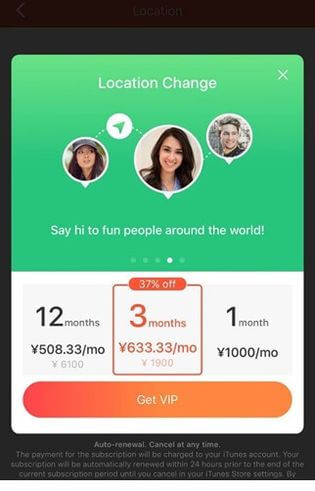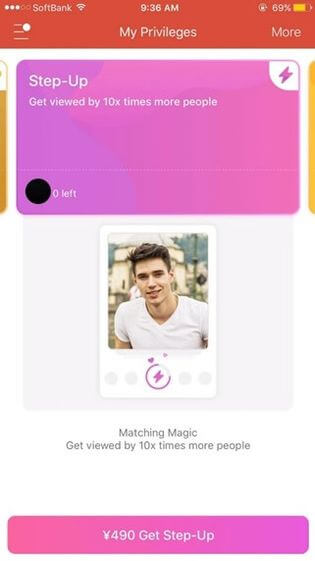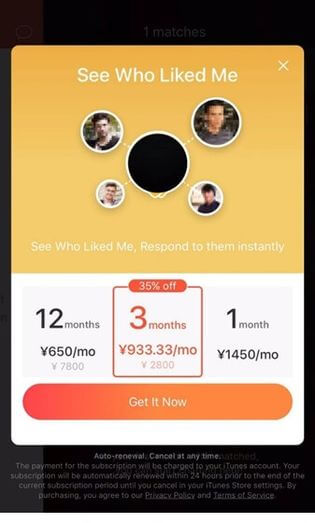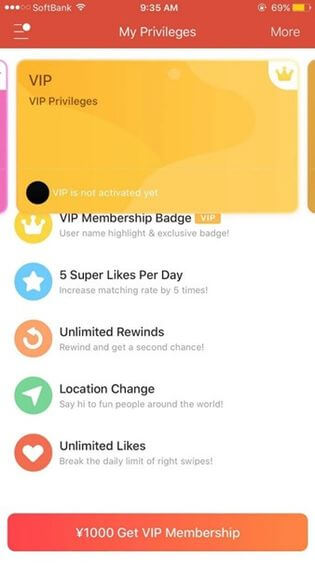 Users
TanTan has more than 100 million members. Approximately 200,000 users on the app daily with 3.9% paid users.
The members are young, mainly in their twenties. A lot of TanTan users are good-looking people.
[2/2/2021]
Gender Ratio
Traffic by Countries
Other TanTan's users are mainly Asian include India, Philippines, Korea, and Japan.
Countries
Monthly Average Traffic
[Jan-Dec, 2020]
China
276,000
Indonesia
47,000
Hong Kong
27,000
US
21,000
Australia
21,000
Taiwan, India, Philippine, Korea, Japan, and Others
96,000
TanTan Reviews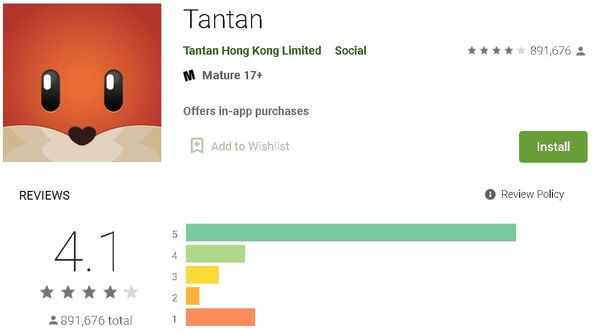 Google Play
As we all know, no dating app is truly perfect. Reviewers show either extremely positive support or negative disapproval when it comes to TanTan. On the App Store, TanTan has a rating of 4.3 out of 5. On the other hand, it is rated as a 4.1 out of 5 stars on Google Play.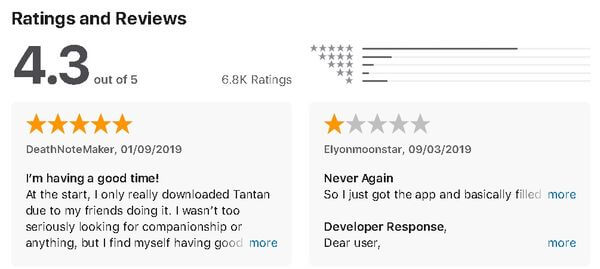 App Store
Pros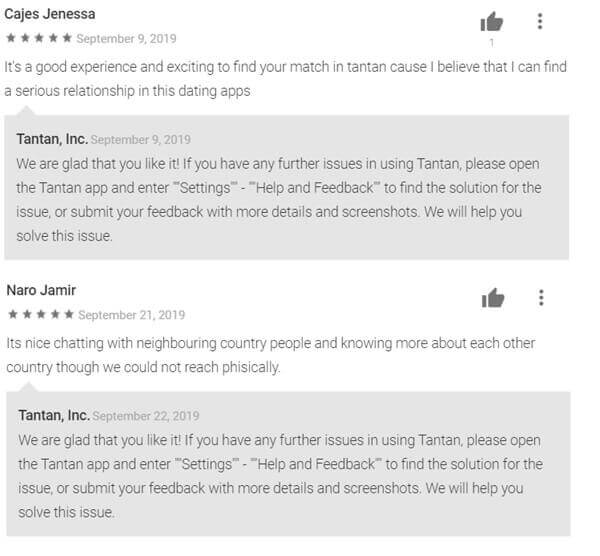 Users have found themselves succesful when it comes to matching with people who are pursuing a real and stable relationship. This is because the application itself is marketed towards people who are interested in something long-term, rather than a fling. In addition to that, TanTan allows users to expand their choices and cross boders when it comes to meeting new people from different countries. This is a plus if you are interested in meeting someone of a different nationalityand experiencing something new.
Cons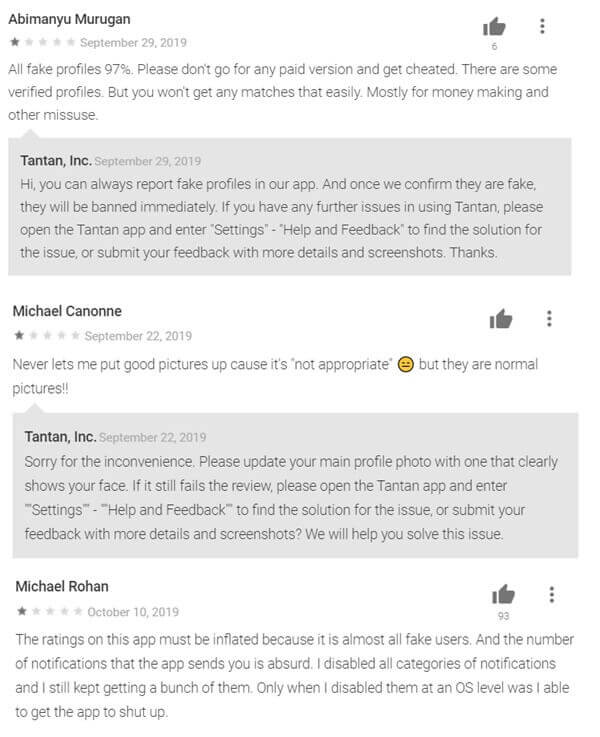 A few noticable flaws regarding TanTan has been mentioned by several users.
First of all, some users have reported that there are a handful amount of fake accounts and prositution on the application. In order to combat this issue, they have since implemented a facial recognition system which also proves to be problematic.
Some users have been unable to use their account as their profile pictures were not approved.
Next, there has been feedbacks in regards to the auto-payment system implemented when you subscribe to VIP Membership. Some users have said to be unable to cancel their premium membership and others have been charged without a warning.
Online Reviews Summary
A. Suspicious or fake users on TanTan.
B. Problems with creating a profile.
C. Payment issues.
How to Sign Out
Users are able to Sign Out with a simple click which can be found in Settings. The time when you have last used the app can be seen by people you have matched together with.