Looking for Sugar Moms|Seeking Arrangement Scammer Research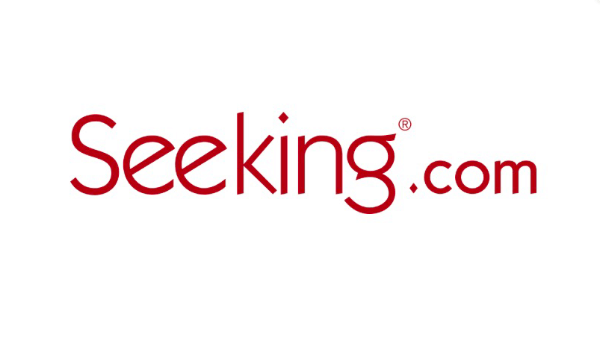 Seeking.com (after rebranded from Seeking Arrangement) has been operating since 2005. It became one of the most well known sugar dating sites in the world.
Sadly there are numerous reports of scammers lurking in the service. 
Seeking.com scammer report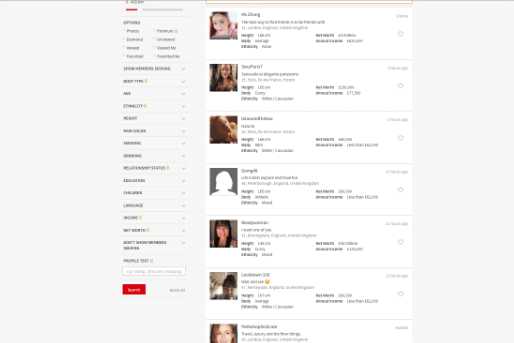 On Seeking.com there are a variety of sugar mommas. There are some premium members who are able to access full service without profile photos.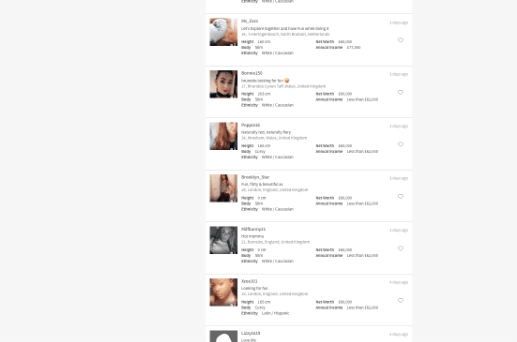 It is very interesting to see multicultural profile pictures.
Here are some actual profiles.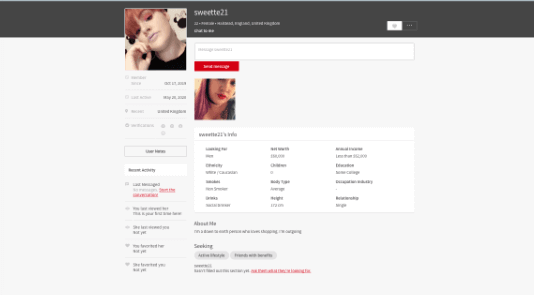 This is a very interesting profile. Her net worth and annual income are not so high. It is above average however, it would not be easy with her income to enjoy the  high-end sugar dating. Also, it is very strange to state education as "some college" because this can mean that she has not yet completed any higher education. However, she is a very young sugar momma, who is just 22 years old!!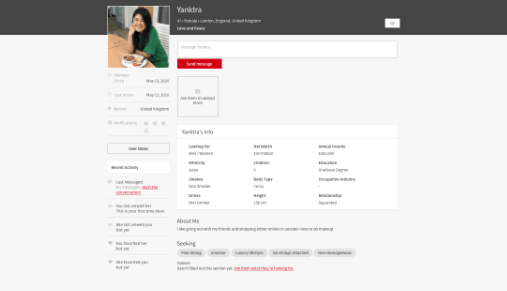 Her income and net worth are very high. She is surely a successful woman. Her age is also believable at 47 years old.  She has a master degree however, she does not list her profession.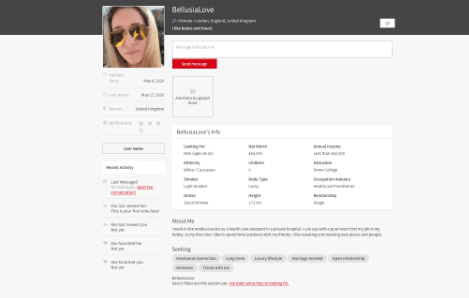 Another profile of questionable income and net worth figures, as well as "some college" as education, her comment on "About Me" section is also strange. She works at a private hospital as an assistant but she does not have a degree.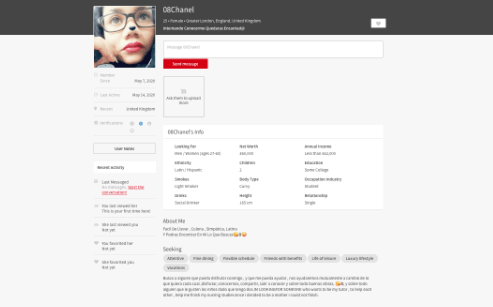 Another interesting profile, She is still 25 years old but she already has 2 children. Her income, net worth and education are not outstanding but she lists herself as a student so this makes this profile to be illegitimate.  She lives in England but her "About Me" section is not in English which is very interesting.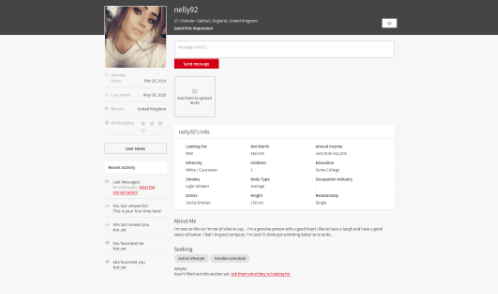 She is a 27 years old single mother, her net worth and income is above average. She does not list her profession. She comments that she is new to sugar dating.
After a Google image search, her photo did not come up as a stock photo.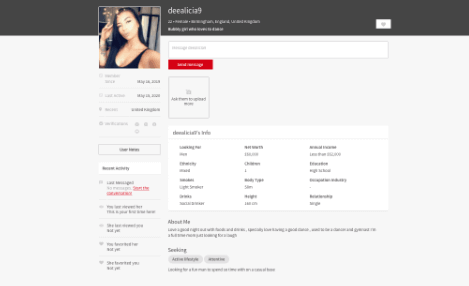 She is a full time mother who used to be a dancer/gymnast. She is 22 year old and she only graduated from high school. It is very hard to believe that she has time and money to sugar dating. Maybe her own parents are very understanding.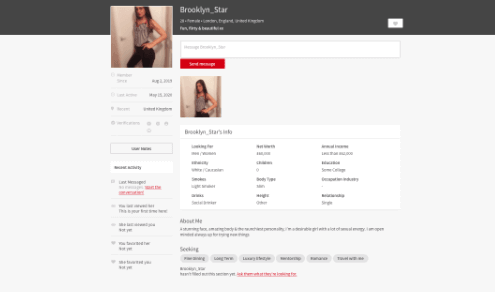 From her comment, she seems a very confident person with great sexual desire. Her profile looks again, very questionable.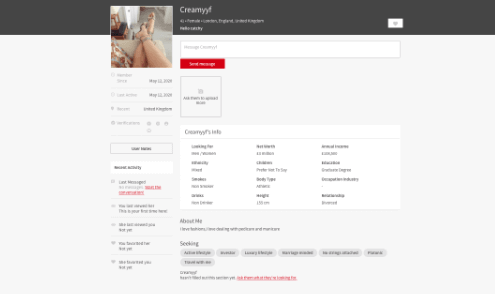 This profile is the most likely a proper sugar momma because her net worth and her income are comfortable enough to enjoy sugar dating. She is a 41 years old divorcee, a possible mother as well.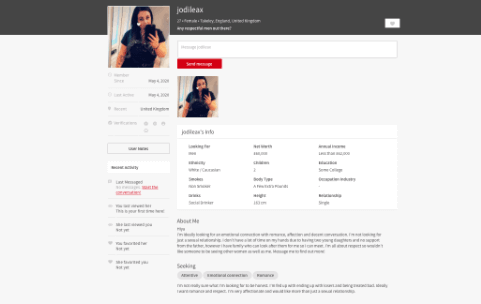 She sounds genuine on this page that she is looking for a partner. However, she sounds as if she is looking for a romance? She might not be familiar with the term of "sugar dating". She has 2 young children but her parents seem to be very supportive toward her dating. Good for her!!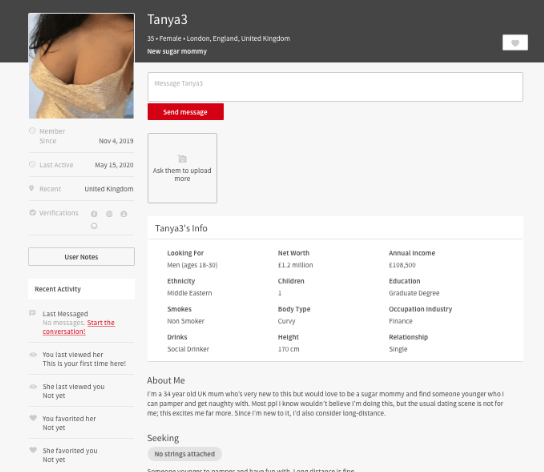 Again, this profile is very believable even though the photo is very visual. Her net worth and income show that she would be very comfortable to enjoy sugar dating. Her educational background and occupation are also promising for this kind of arrangement. Her comments are also stating that she knows what she is looking for clearly.
Seeking Arrangement App Review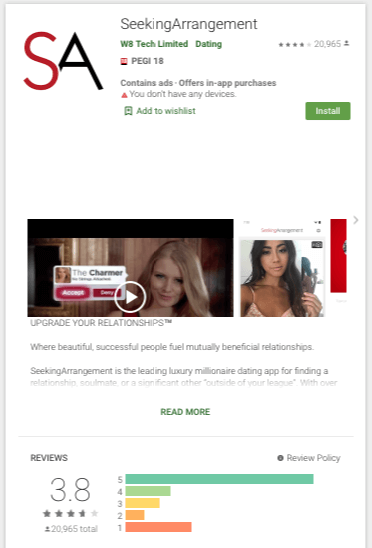 The app has above average reviews however, recently their service seems getting worse. Many reviewers left negative reviews only.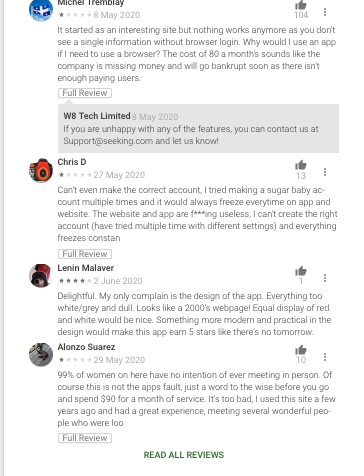 Some stated that this service was much better in the past which explains that this service is losing its great reputation thus repetitive negative comments.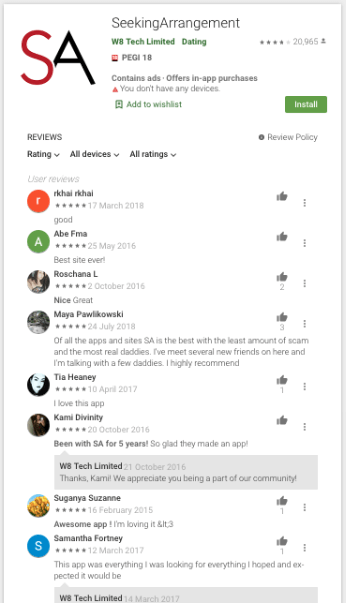 An old positive comment said that there were fewer scammers.
Scammer Research Conclusion
Unfortunately, Seeking.com is losing its high reputation in the market. There are numerous reviews about scammers and the actual profiles are showing some illegitimacy. Although those scammer accounts are not made by the operator to show more activities, it  is very disappointing.  Those scammers are trying to get some money from new sugar babies who did not do their study (to learn the trade) and are easier to scam. Some have been even fallen victims of rape using this site so be very cautious when you use this service.