Cougar Life |the Sugar Mom Dating site Review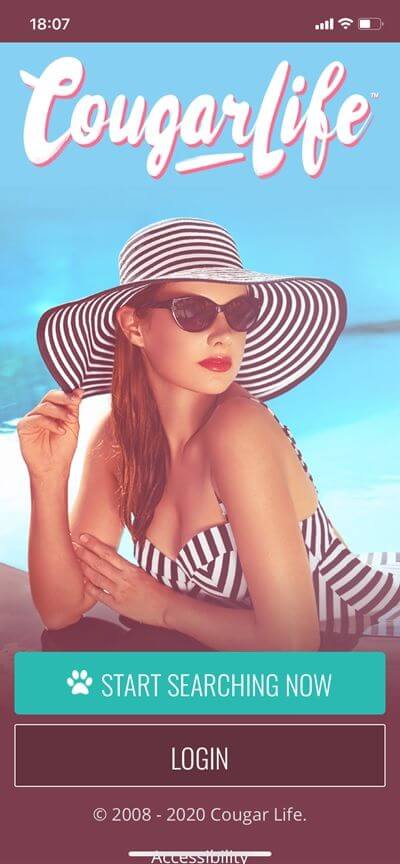 https://cougarlife.com/
Cougar Life has approximately 7 million users worldwide which is one of the biggest and earliest dating site. This site is created and designed by Canadian company, Ruby Life Media in 2006.
It has been augmenting day by day. As you might infer this site's aim came from the name, Cougar Life, the aim of Cougar Life is to match mature women with younger men. In other words, cougars and willing cubs.
"Cougar" means "an older woman seeking a sexual relationship with a younger man."
It is somewhat similar and reverse to "Sugar Daddy"(a mature man date with a younger woman as treating all on her during date).
The other reviews mentioned, "Cougar Life has aims to dispel the stigma against mature woman dating younger men, by publishing blogs and other materials within the dating site."
Verdict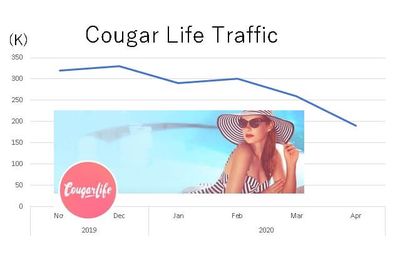 Cougar Life's active users have been on the decline.
【May.25.2020】
Gender Ratio
Cougar Life is obviously specifies unfair equilibrium of the proportion.
Indeed some women install Cougar Life and use it as it were. An answer to whether you can do like "Sugar Mom"-styled dating is up to roughly the three components:
Are you hot guy who often gets approached by younger girls ?
Do you live in metropolitan cities where lots of women who register for Cougar Life are?
Do you have something of uniqueness which attracts women?
We need to realize that few women easily pay money for a date with guys unless you are talented at something else.
Traffic by Countries
Active Users
Monthly Average Nov.2019-Apr.2020
| | |
| --- | --- |
| US | 221,559 |
| Canada | 27,265 |
| Australia | 7,718 |
| UK | 2,451 |
| India | 2,169 |
Remember that Sugar moms are less than 2% on Cougar Life.
Traffic of Sugar Moms on Cougar Life

US
4,431
Canada
88
Australia
154
UK
less than 50
India
less than 40
How to set up Cougar Life account
One of Cougar Life's features is simplicity of the procedure to set up an account. unlike other dating app/site taking our time to register our name, phone number, profile, selfish, e-mail verification and the like because each section has their own page making us feel bothers.
Cougar Life takes one-step registration. As you can see, information you have to write down are embodied in one page so that you can inform them on it easily.
In one page half of all question is arbitrary question.
required questions:
-Country, Ward
-Gender
-Ethnicity
-Date of Birth
-Height
-Body type
-Eye color and Hair color
As you agree with the policy and compliance, it turns the page into screen then you can put username and password on the form. After you receive the e-mail verification, you can continue to explore Cougar Life.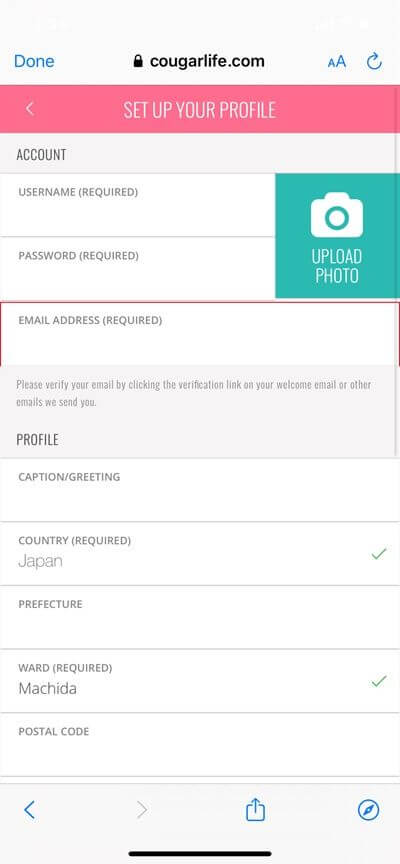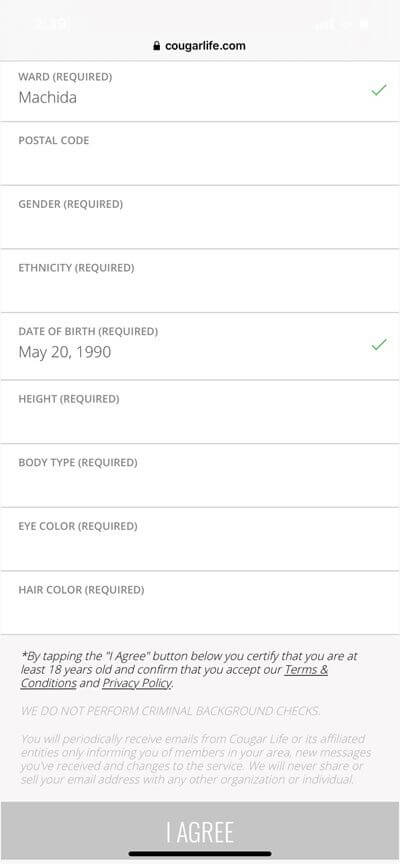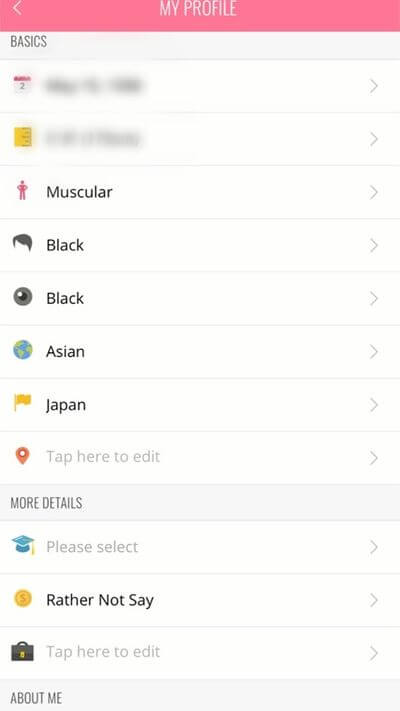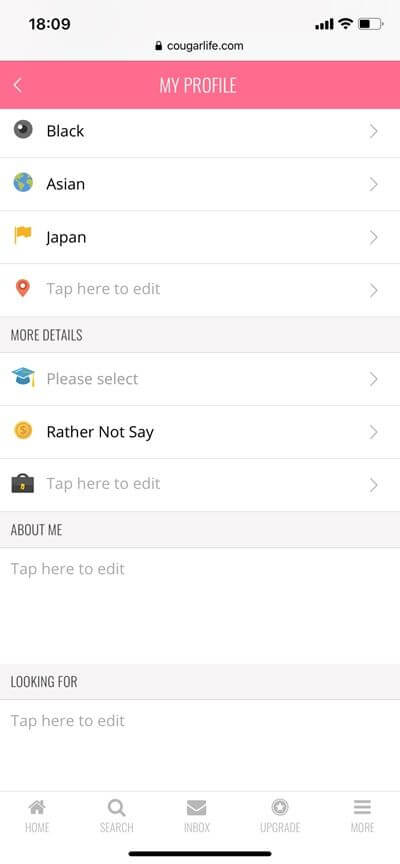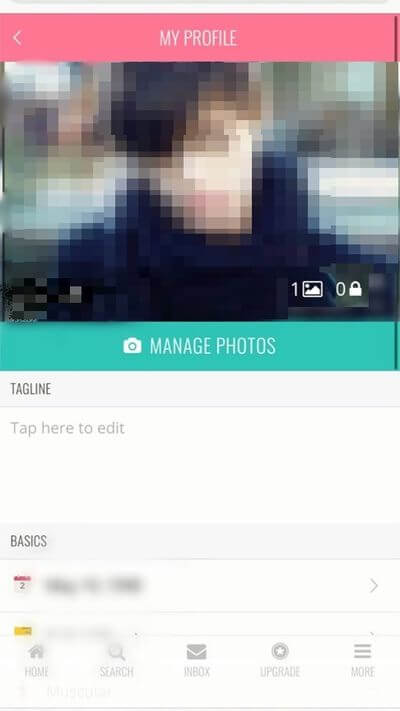 How to use Cougar Life
First, you open the site page, you will find a list of women whom you can check and contact.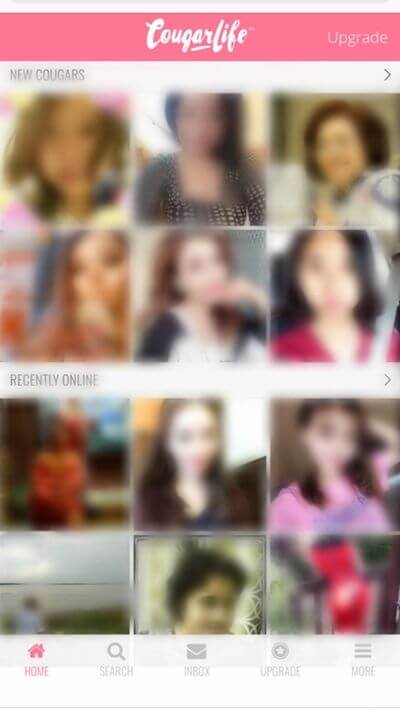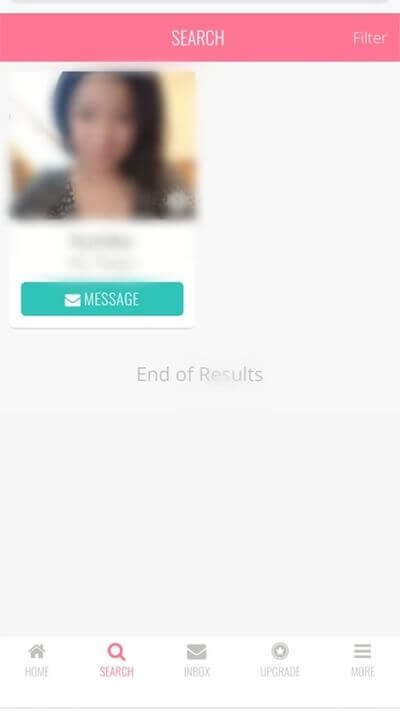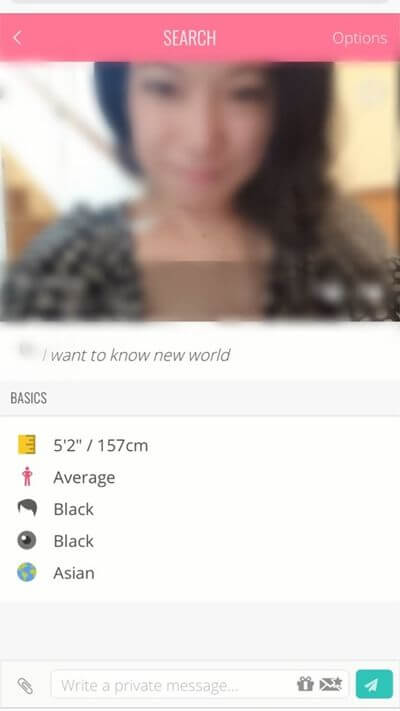 You of course, can look for women whom you like but you also can search for members according to their location, age range and even their distance away from you.
If you don't find any interesting women, you also need yo narrow your search with filters as body type, height, ethnicity and even with your favorite keyword. Free users are limited to only send "Flirts" to show their interests. This "Flirts" is all but the same as "Like" in other dating app such as "Tinder". So I denoted functions you can do as a free membership.
#1. Account registration
#2. Profile creation
#3. View other members' profiles
#4. Send flirts to other members
Sadly, unfortunately, these above functions are for FREE users. As long as you register for premiere membership, you can send direct messages and see messages you received.
There are four types as to message:
#1. Priority Mail
#2. Chat with Me
#3. Message Me
#4. Send a gift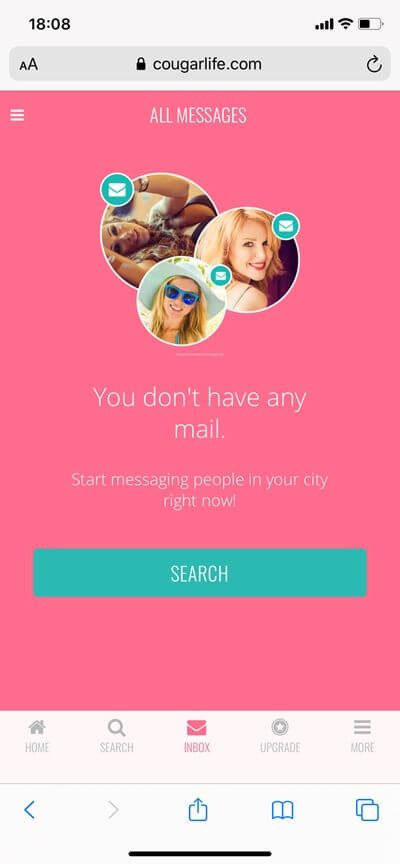 #1. Priority Mail, you can send a virtual gift and can request private photos.
#2. Chat with me, this is somewhat akin to SNS chatting like "Twitter", which would be easier and faster.
#3. Message Me, this is a classic message type but unlike Priority Mail you won't be able to send media or photos.
#4. Send a gift, you can bring "Flirts" up to next phase. You can use up to 5 to 35 credits to buy anything from virtual stuff.
Fee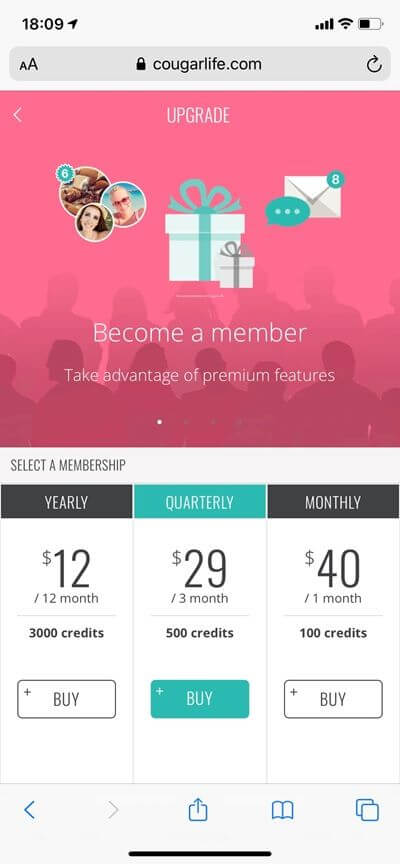 1 Month = 40.00 USD / Month = Total 40.00 USD
3 Months = 29.00 USD / Month = 87.00 USD
12 Months = 12.00 USD / Month = 144.00 USD
You can pay by PayPal or Credit Card.
As far as special features are concerned, you would get GIFTS, PRIVATE GALLERY, FIND A DATE and COUGAR LIFE BLOG.
Gift, in Cougar Life, you can give virtual renditions of these gifts. Gifts cost credits, so it notifies you of that the recipient that you are really interested in them.
Private Gallery, there are two types galleries: Public gallery and Private gallery. In public gallery, it is open for free users too. But in private gallery, it is only for premiere memberships. Also, in private gallery, you can access to sexual and alluring photos that those whom you like.
Find a date, on the lower-left corner of your screen, you can see how many cougars are looking for dates on a particular day. Just click on the "Find a date tonight" icon and choose which cougar you want yo ask out on a date.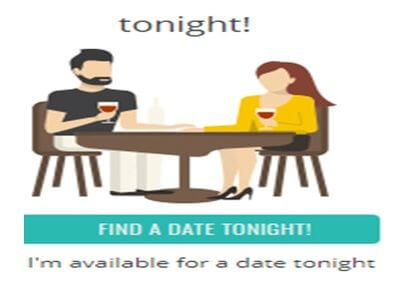 Cougar Life Blog, this is a nice resource for both gender. Aside from giving updates about the site itself, you can also find guides and helpful tips about cougar dating.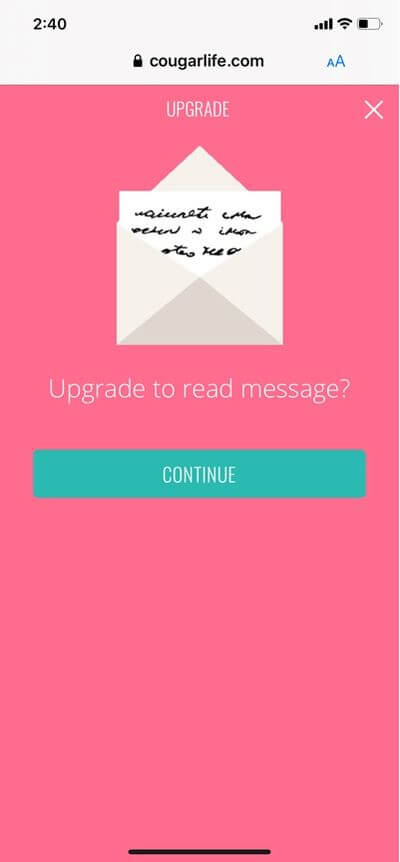 Change the setting
In case you want to check privacy policy or change the account information, you need to tap "More" button at the bottom of the right side.
On account information, you can check: Time Zone, Your E-Mail and Password.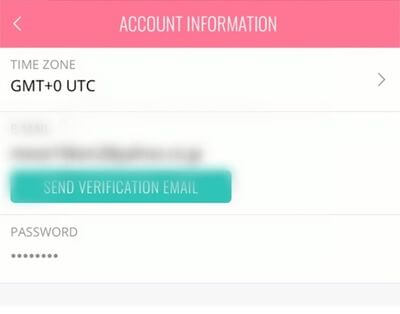 On privacy page, you set whether to hide profile or not and private photo access.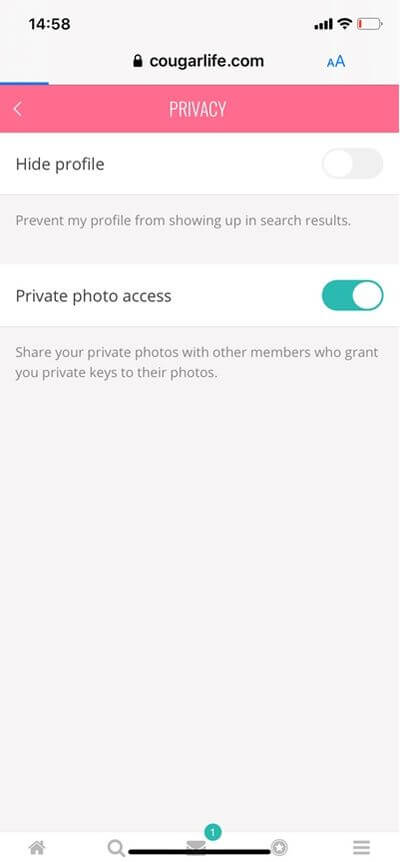 How to log out / sign out Cougar Life
In case you feel not matching with Cougar Life well, you can log out.
#1. Tap "More" button at the bottom of the right side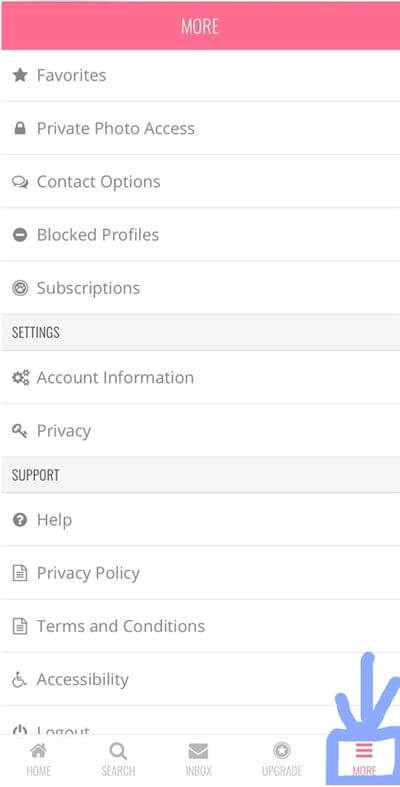 #2. Scroll down to "Support" section
#3. Tap "Log out"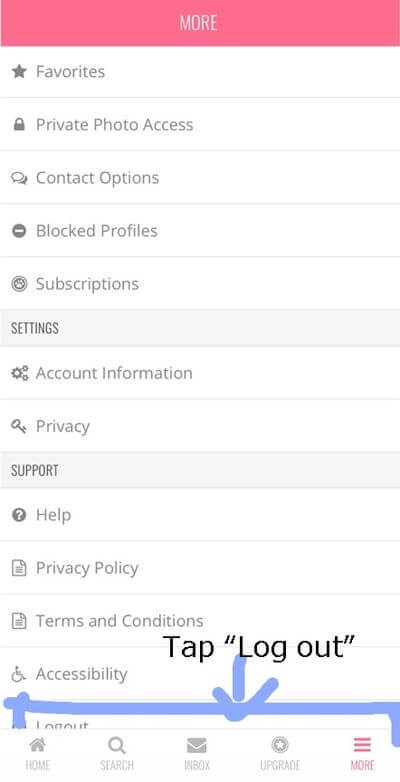 #4. Complete
BUT, as long as you are a premiere membership, you can't cancel your subscription via the account settings. The only way to do this is to call the hotline at 1-877-740-3176 from 9 a.m to 7 p.m.
Conclusion
Cougar Life's distinguished feature is simplicity but colorful site. However, the pay method is not as good as other dating apps / sites so it needs to improve these functions in demand of customers.