1000 Sugar Babies against 1 Sugar Mammas!? |Seeking Arrangement Analysis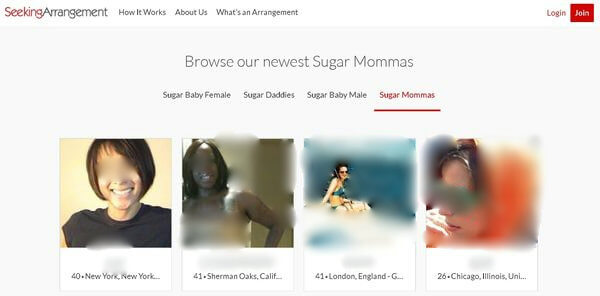 Seeking.com
Seeking Arrangement (currently rebranded to Seeking.com) used to be a highly regarded sugar dating site; unfortunately, its reputation is going down. The reason is unknown but they are mainly receiving negative reviews online. How about their support service? I got in touch with them to see how it is.
Making an enquiry to seeking.com
People are able to get in touch with their customer support by going to their help centre on their site and app.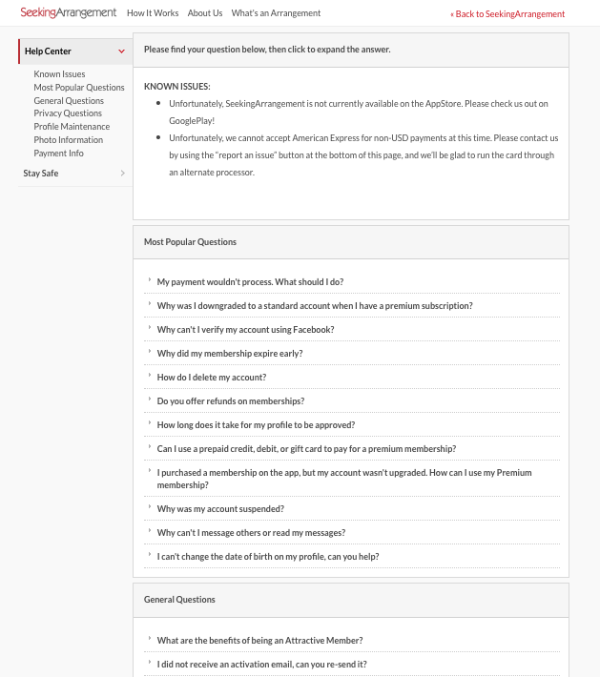 They have a very detailed FAQ section, the most of questions can be dealt with using this section. However, people are able to ask more questions using messaging service from the site and app.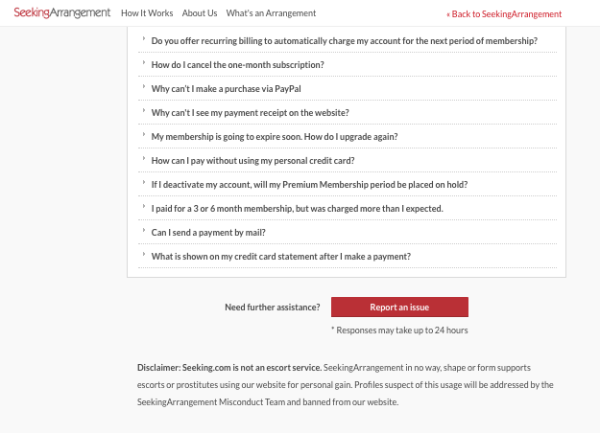 At the bottom of the page, there is a red bottom to click to send them a private message. 
I personally thought that my matches were too far to meet up thus I asked them what I can do to get more local matches.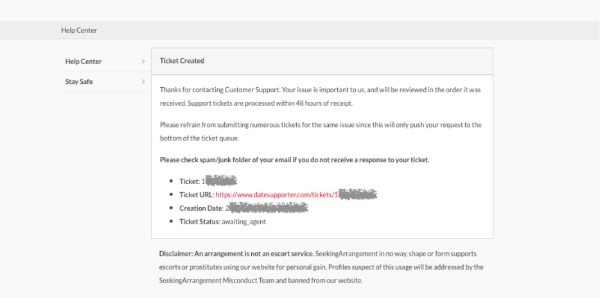 After the submission, people will get this "ticket". This would be the proof of contact.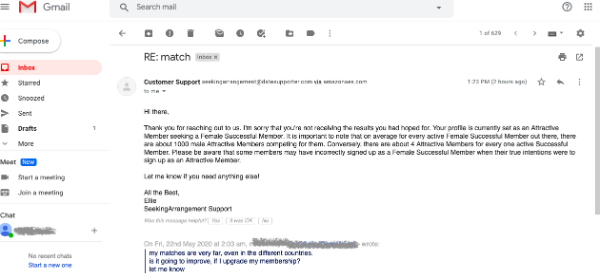 They replied to my submission very swiftly within 24hours as it states on the site. 
They said that finding a matching sugar momma is very hard and competitive, this message sounds as if upgrading to a paying membership is not an option to improve the matches.
I think it is a very honest reply but it also shows that Seeking Arrangement is NOT the best place to look for sugar mommas. 
The odds are 1000 sugar babies are competing against 1 sugar mammas!! Wow, that is very high odds!! 
They also warn that some of sugar mommas' profiles are mistakenly created by sugar babies who are looking for sugar daddies. This totally be true because there are so many female profiles on Seeking Arrangement that show low net worth and incomes for sugar dating. It is interesting that they know this common issue and they do not do anything about it.
Seeking Arrangement App support
There are some reports of technical issues using Seeking Arrangement app. Some of the negative reviews got replies from their tech support. This shows that there are some tech support personals working to fix some issues.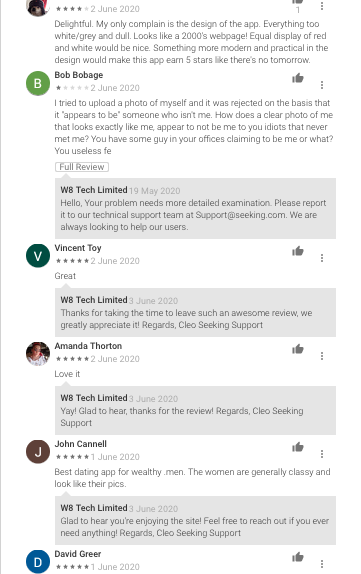 Seeking Arrangement /Seeking.com support verdict
They offer a reliable support service. They also reply to messages with quite honest and clear information; they seem to be sincere. They might be working hard to get back the better service once they used to have.