Rent a Girlfriend in Japan- What is a Rental GF Service?
レンタル彼女PREMlUMを代表するキャスト〈水城咲〉〈大森碧〉〈中村千花〉の子供時代~現在までのストーリーが分かる特設ページを開設しました。
サイトのトップページ『最新情報』または『上部のバナー』からご覧になれます。#レンタル彼女 pic.twitter.com/xaFH20Kv2L

— レンタル彼女®︎PREMIUM【公式】 (@renkano_tokyo) 2018年3月15日
@renkano_tokyo

Finding a girl to hang out with in another country is a difficult and long process.

In Japan, you do not have to be good-looking or a billionaire to find a girlfriend – how do you do it?
Recently In Japan, renting people out has become a trending business.

You can pay an actor to impersonate your relative, spouse, coworker, or any kind of acquaintance.

According to the rental girlfriend website "Renkano Tokyo", more than 40,000 users have used this website to rent a girlfriend.
RENKANO-Tokyo; The No.1 Rental Girlfriend Website in Japan
In Apr, 2019, Asian Boss, a Youtube channel introducing the latest news in Asia, talked about Renkano Tokyo through a video called "We Rented A Girlfriend In Japan | ASIAN BOSS".

@ASIAN BOSS

Also, Renkano Tokyo is getting more attention from Japanese media, and expanding its business to areas other than Tokyo.

The website offers about 100 girls: college students, office workers, or models…etc You can definitely enjoy more variety of girls than other websites.

Surprisingly, most girls here do not have experiences of working in industries like escort service or kyabakura (hostess bar). Although you are not traveling to Tokyo, you still can use this service in another city if it's a major city in Japan.
What Can We Do for a Rental Girlfriend Service?
Since this is not a sexual service, you can't invite her to your place or hotel.

To prevent troubles, you cannot date her in a small room such as a car, an internet café, or a rental room unless you get a permit from the website.

Again, this is not a sexual service, so you can't even kiss or hug her which is something possibly leading sexual activities.

Most people just go to café, restaurant, or amusement park (these are not included in the price).
So, renting a girlfriend might be more expensive than dating an actual girlfriend.

If you are a traveler, you could use this as hiring a beautiful tourist showing you around the city.
Price List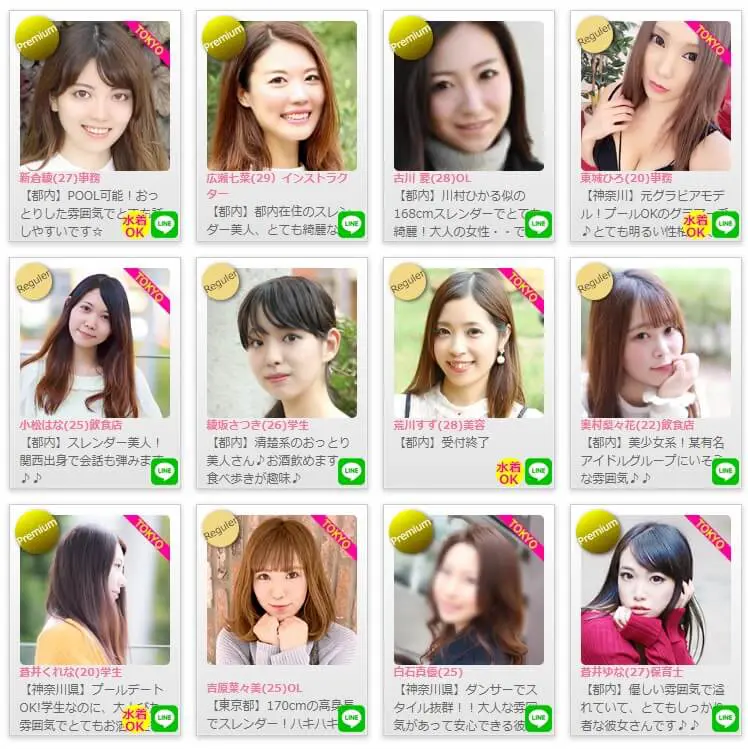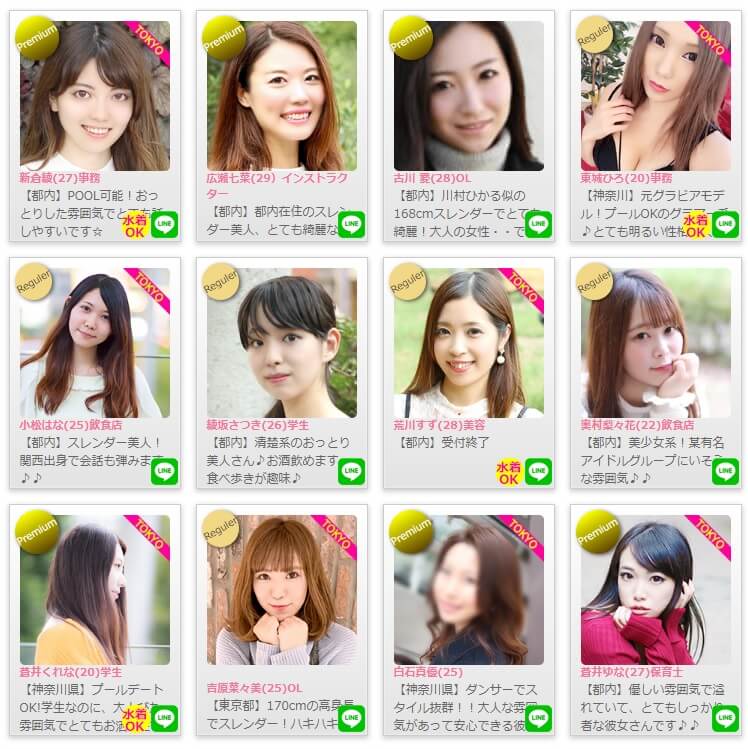 Official Site: https://tokyo.rent-kano.net/

There is a ranking system in this website: Premium, Regular, and Junior. The website does not really specify big differences among ranks. This rank just means Premium girls can do a better service than other class girls such as quick response and better attitude.

You could rent her up to 12 hours a day. A minimum hour to rent is 2 hours (12,000 yen).

Rental Hours
Premium
Regular
Junior
2 hours
12000 yen
(roughly USD120)
10000 yen
(roughly USD100)
3 hours
18000 yen
(roughly USD180)
15000 yen
(roughly USD150)
4 hours
24000 yen
(roughly USD240)
20000 yen
(roughly USD200)
5 hours
30000 yen
(roughly USD300)
25000 yen
(roughly USD250)
Transportation fee (Round trip)
3000 yen~
(roughly USD30~)
3000 yen~
(roughly USD30~)
Kimono Date Plan
3000 yen~
(roughly USD30~)
3000 yen~
(roughly USD30~)
Water Park Date Plan
3000 yen~
(roughly USD30~)
3000 yen~
(roughly USD30~)

For the transportation fee, if you meet a girl in Tokyo area, it's going to be just 3,000 yen. However, if it's outside of Tokyo, the price will be different.

※More Details about Fees (Japanese Only) https://tokyo.rent-kano.net/price.html#3

Cancellation fees will be 100% of the charge if you canceled on the date day (the day before 50% of the charge and the two days before 30% of the charge).

You still could reschedule the date for free if you would like to.
Rules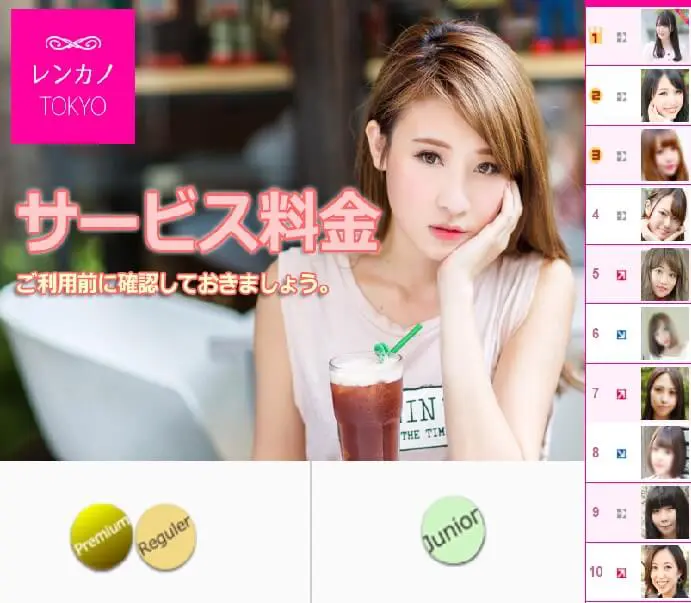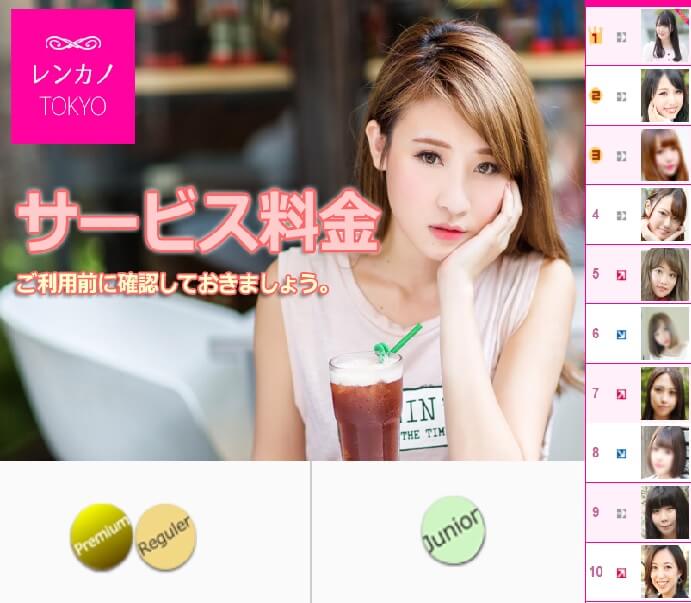 Official Site: https://tokyo.rent-kano.net/

First of all, the service is a rental girlfriend. It is not a site to find a girlfriend.
It is not a dating site.
It is not a site to exchange contact information such as Line or Facebook.
Basically, the service doesn't accept dates in closed spaces to prevent problems.
The service doesn't include any sexual. If there is a sexual relationship invitation during a date, or if a kiss or hug attempt is made, the date will be discontinued at that time. They don't refund although the date is discontinued.

Furthermore, they don't accept the date until the time when the girl can't go home before the last train. (Only girls they permitted (over 25 years old ) can be dated in the time zone after the last train.

Taxi fares will be charged first if you are willing to date the girl after the last train. Basic date plan is at 6 am ~ Until the last train.

They prohibited customers to post/write evaluations of date contents on social media websites or any other website.
◆ Forbidden dates are as follows.
Official Site: https://tokyo.rent-kano.net/

・ Dating at your house
・ Date at the "happening bar"
(refer to
wiki :a happening bar
)
・ Date at the internet cafe
・ Dating in rental room
・ A date in a place that seems to be another private room or closed room
・ Dating at a hotel
(For example, you could date in a coffee shop at the hotel 1F. But you cannot bring her to the room)
・ Drive to date
(you can use public transportation or taxi. They give some certain customers a permission. )
・ Ask the girl to wear a mini skirt
(You can't specify what to wear)
◆ Available date if the girl and they gave a permit
・ Karaoke BOX Date

・ Ferris wheel date

・ Private room or closed room to date

・ Drive to date

・ Date to a very further place

・ Swimming pool & beach date ・ Kimono date
Conclusion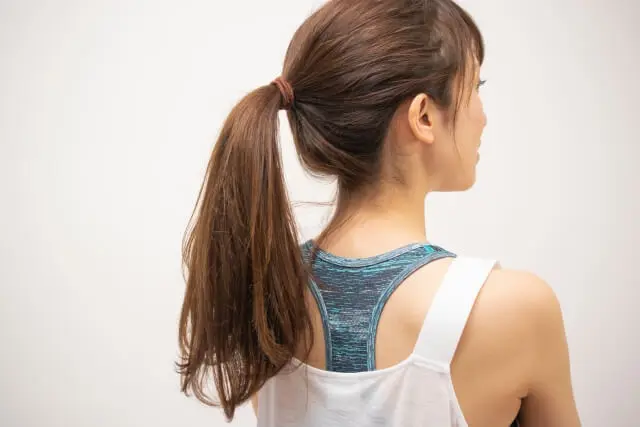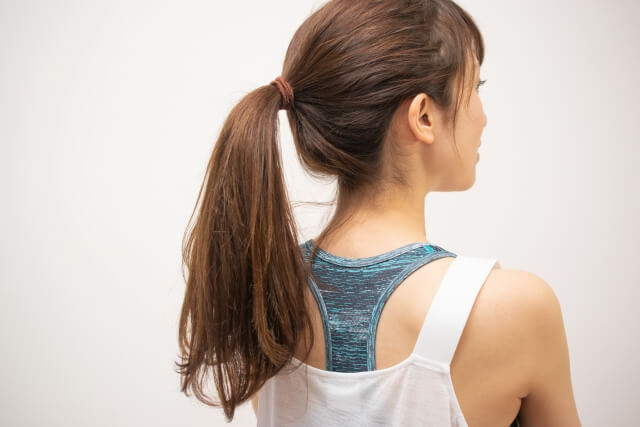 I hope you will enjoy renting a girlfriend if you are planning to do it.

This is the one of rare and legal service you cannot see in other country. So, that would be the great experiences which not a lot of people tried.

You can just use this as finding a local tourist for an hour (I can't guarantee you that they speak English, but these days we can always find to hire someone speak English online).

However, you might feel a little bit miserable when you pay her the dating fee at the end (a lot of people talk about this in Japan). Sad & Cry…

Make sure do not use this as expecting to date her outside of service or sexual service. This is just an experience of dating someone. I will just recommend you to use some dating apps if you are looking for a real girlfriend. It takes some time to find her but it's worth.