Plenty of Fish Customer Support Review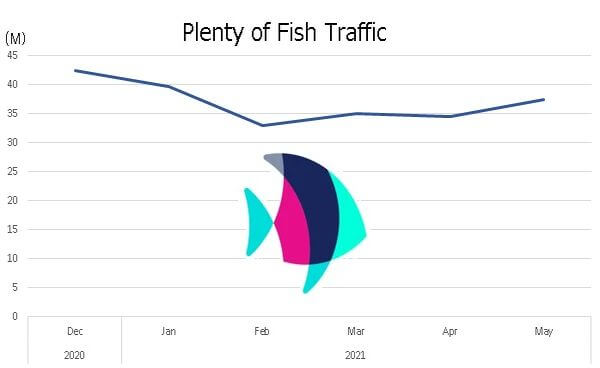 Plenty of Fish is Canadian online dating service which offers international dating experience in 9 different languages.
– English
– Danish
– Dutch
– French
– German
– Italian
– Swedish
– Spanish
– Portuguese
It has been operating since 2004 and now it is part of Match Group, the largest online dating operator.
Their Customer Support is based in Canadinan headquarters. (rumor to be partially operated by volunteers)
How to get in touch with Plenty of Fish customer representative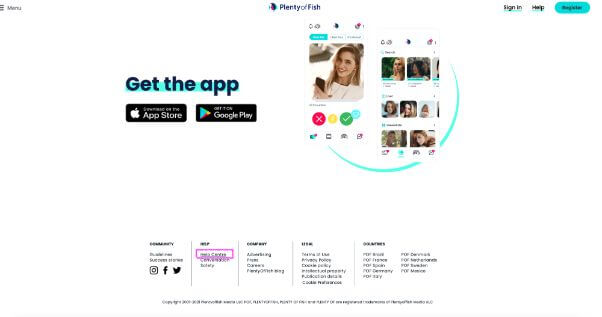 People can get in touch with their customer support representatives from their website. There is "Help Centre" sign at the bottom of the site.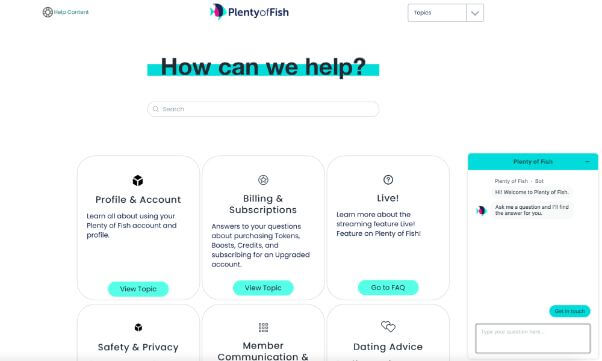 People can get in touch with them directly by opening up the chat on the right bottom corner and clicking "Get in touch" This chat is a bot so when people need an actual help, they need to fill a form.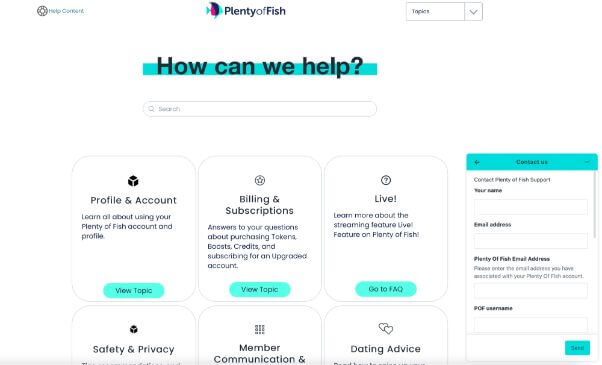 People can type your own messages with their names and contact email addresses.
The Support Representative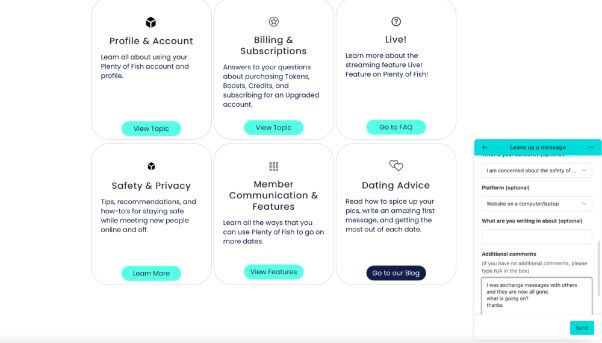 Personally, users who were exchanging messages disappeared, I got in touch with them using this contact form.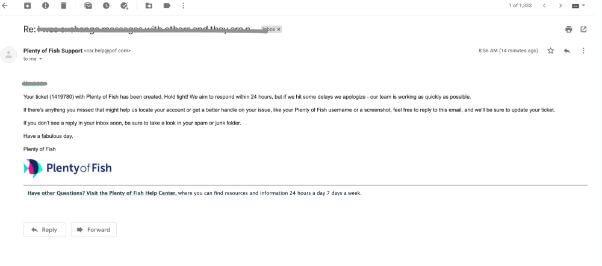 Immediately, I received the notification from them and I waited …forever. I have never received the answer to my question. Obviously, those disappeared users were fake or scammers. The customer support might not want to admit the fact.
They are advising that to get a quicker response, it is good to provide a lot of details such as screenshots.
Plenty of Fish Customer Support Verdict

Plenty of Fish customer support standard is definitely questionable. However, Plenty of Fish shares enough information on their various platforms: Facebook, Instagram and Youtube Channel. (Although their support focus Twitter account is still dormant.) Majority of questions would be solvable by reading or watching them.
All and all, it is safe to not to expect a swift reply from their customer service representative.
Online Presence
Surprisingly, Plenty of Fish Customer Support does not have any online presence. They do not reply to any of their negative comments or reviews online. This could be because there are some support workers who are there as a volunteer base. (which is very strange as this service is a part of the largest online dating operator.)
There are also a lot of negative posts about that, they often suspend users from the service while they investigate their profiles. During this investigation, users are not able to access the service at all, they tried to get in touch with customer support but they did not offer help.