OkCupid Scammer Review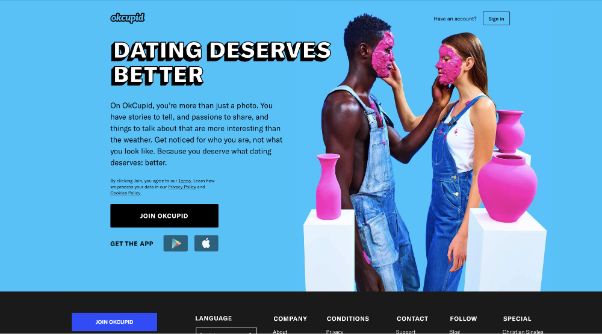 https://www.okcupid.com/
OkCupid is operated by Match Group, they run multiple dating services: Match.com, Tinder and Hinge.
OkCupid has been in operation since 2004, they offer website service as well as apps on both android and ios devices that are very popular and ranked in the top app in the dating category.
However, OkCupid has been criticized due to many issues including scammers and catfishing.
OkCupid Scammer Verdict

There are some scammers operating this site, as well as catfishing activities. Thus especially female profiles need to be approached with caution.
There are enough genuine activities from the male users. (This might be differ depending on locations.)
Unfortunately, OkCupid does not have a great reputation regarding safety of personal information.
Users Variety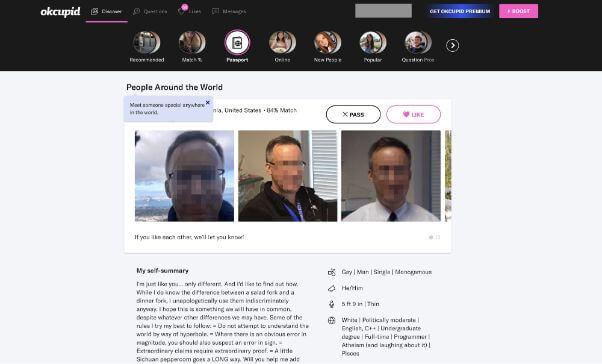 OkCupid is open for all sorts of relationships and genders. This attracts a lot of people to join in and look for different types of people and relationships.
Majority of profiles have genuine photos and some are very detailed.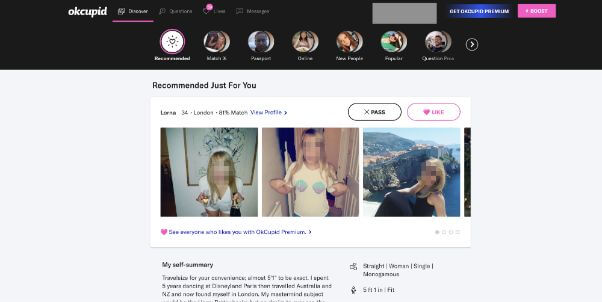 Users' occupations are varied, from professionals to artist types.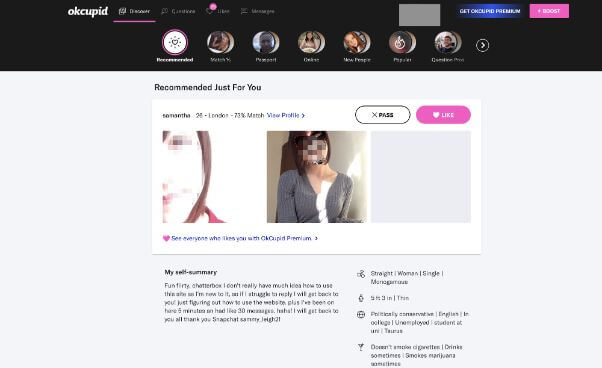 Some users have discreet photos but this user is sharing her social media account in open.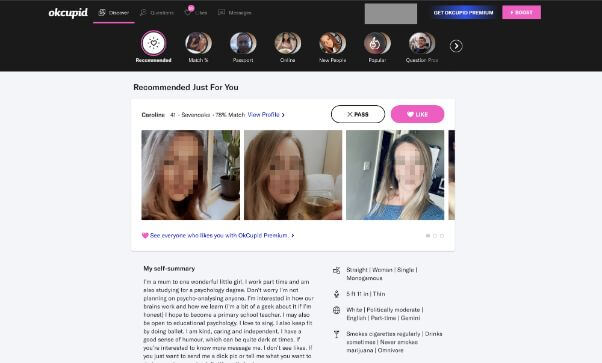 She is a single mother who is also a student and a part-time worker. Hats off that she is looking for a partner online on the top of all her responsibilities.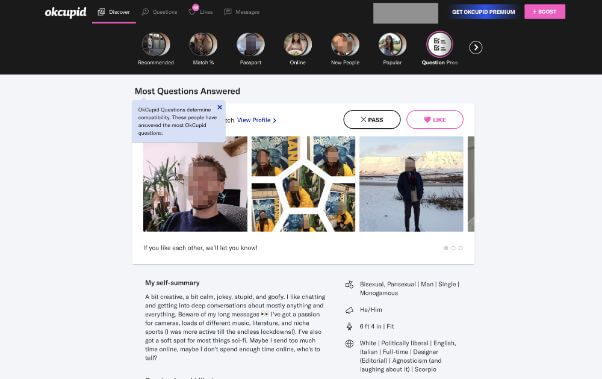 He is pansexual (not limited in sexual choice with regard to biological sex, gender, or gender identity.by google) as well as bisexual. He would represent the modern world sexual preference.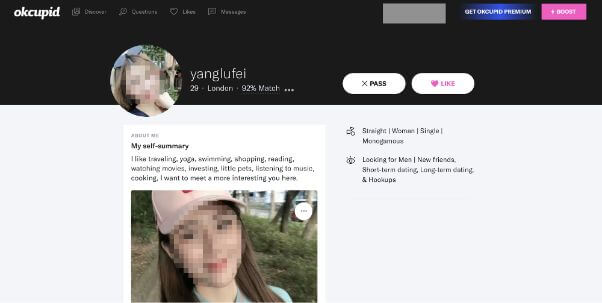 OkCupid offers great racial diversity.
Her face looked very familiar, hence, google image search would be needed.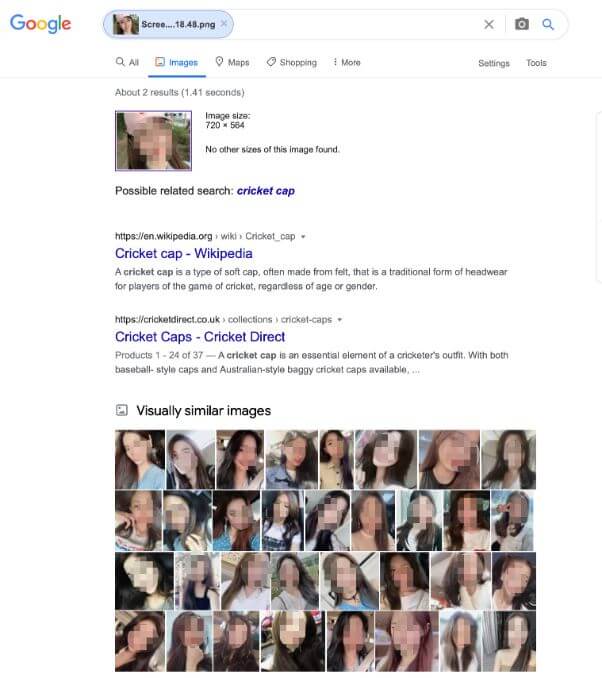 This photo can be Bae Joo-hyun professionally known as Irene, she is a South Korean performing artist, who is the leader of the girl group Red Velvet.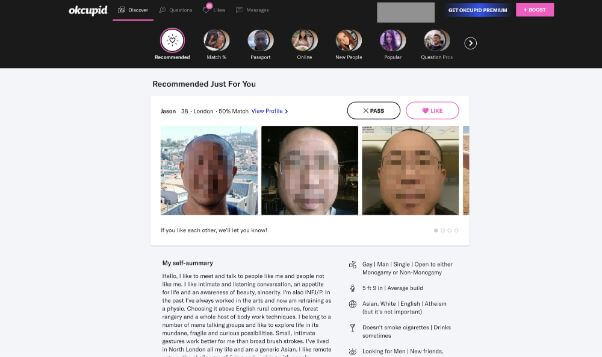 He is an ex artist turned to a physio. He is open to different types of relationships.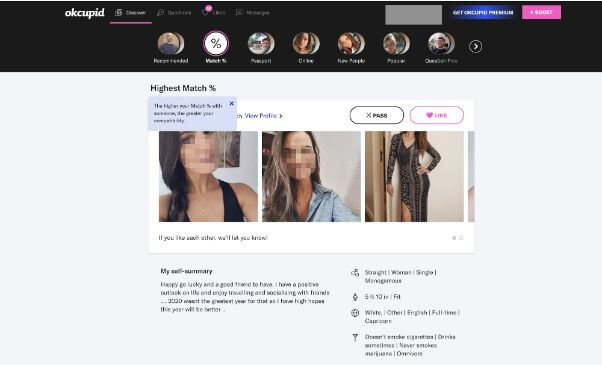 A very attractive profile with authentic photos.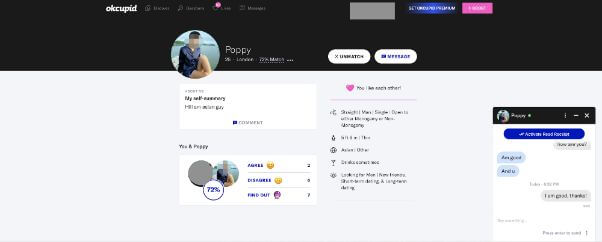 This is an interesting profile, he is stating that he is a straight man but he is looking for a man? From the photo, it is very hard to know this person is a man or a woman.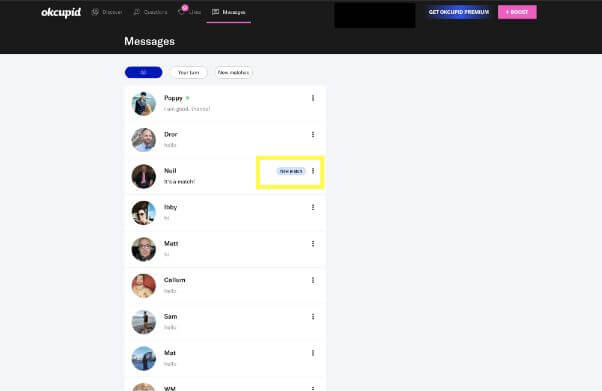 When users' likes are mutual on the site, they show as "new match" like this on the Messages section. People who are on site would show up with a green dot.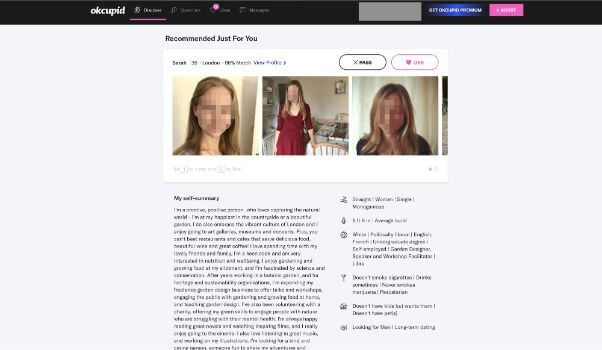 This user has a full profile. Her page is very long. This would show that she is a very creative person.
The best suited people for OkCupid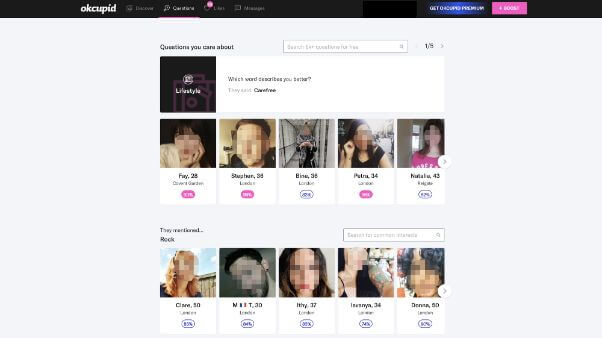 OkCupid is best suited for people who have an open mind for relationships. It could be a place to be experimental.
Also, it is important to be active on service to be noticed by others as a free member. Thus people need to have enough time to send messages and like other profiles.
Due to their vast variety, it might be difficult to find a perfect match. Female users are online but it is very hard to get connected if a user is a straight male who is looking for a heterosexual relationship.
There are a lot of bisexuals and gay users on this site who are looking for friendship and relationship. They are active online and easier to get hold of.
Online Scammer Review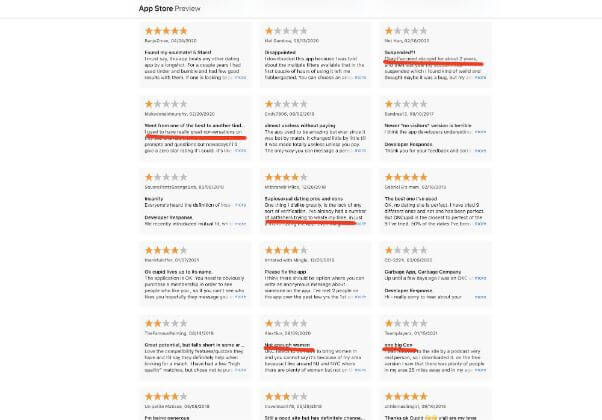 OkCupid is getting similar negative reviews, it used to be a good service but it changed. There is a review regarding not enough women; this might be accurate in some locations. I personally got a lot of attention from male users but zero attention from female users.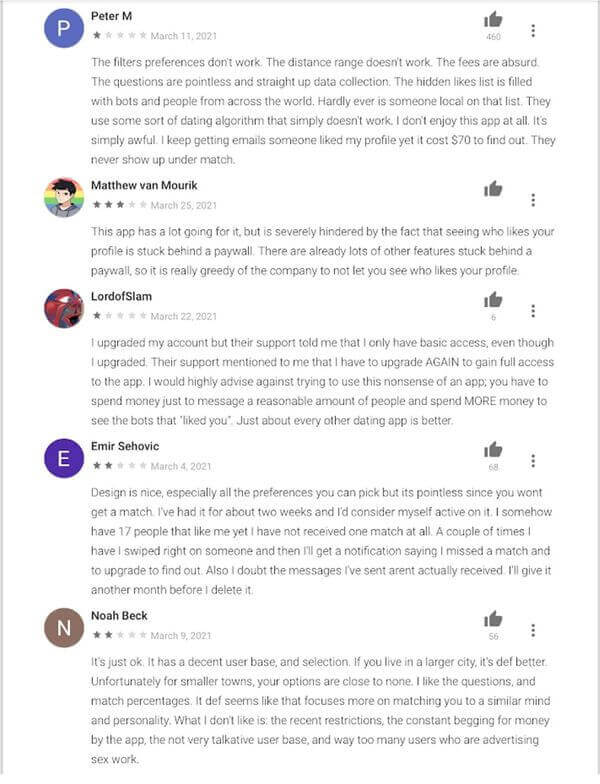 It is hard to find positive reviews about OkCupid's premium service. There are multiple posts about high prices and its questionable legitimacy. This is because the number of "like" would decrease after signing up. Also, a lot of "like" are from people who would be located very far.
OkCupid Personal Information Scandal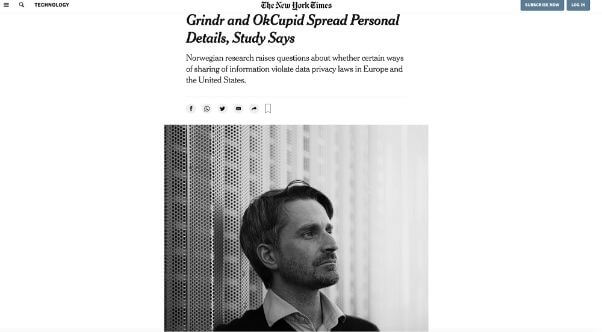 New York Times
New York Times reported on January 13th 2020 that OkCupid is sharing their users' personal information to marketing and researching companies. Due to their excessive questions they asked to find matches, OkCupid can collect a huge amount of information.