LGBTQ Friendly-2 New Dating Apps Released 2019|Reviews
Since dating apps are used by a large number in the population worldwide and different versions have been made and put out there to use.

It was just a matter of time that one was made for the LGBTQ community. Inclusion is the trend nowadays so let's keep everyone happy.
1.Swagy – Gay Dating App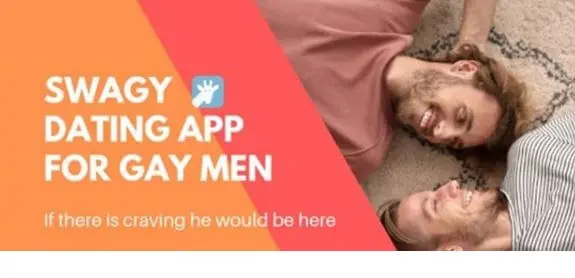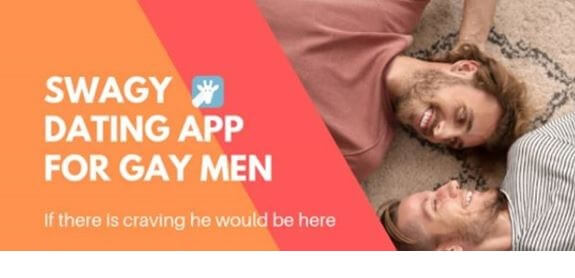 Swagy Instagram

Swagy has a high rating on the app store. After viewing their Instagram and Twitter it is very clear that they have a very casual and "sexy" approach to dating. Something like this is promoted to the millenial age group so that would be a 20 – 25 year old crowd. Swagy's tag line is "Gay Man Chat, Meet & Hookup".

This week, PBS aired an episode of 'Arthur' that featured a gay wedding—a huge step for LGBTQ representation on children's television shows, write @AshleyFetters and @_NatalieEscobar https://t.co/HszDhQAhpA

— swagy (@swagyapp) 2019年5月15日
Swagy Features
• Simple and slick look
• Select Features for FAST date. TWO gay profile in one roll
• Chat messaging feature
• "Board" feature to find your better matches!
• Optimized notifications

Release Date: 02/14/2019
Swagy Fees
Swagy Premium
one-month $9.99 is and
3-month package is $20.99
6-month package is $29.99
Swagy Review
Pros
It's one of the most popular gay dating apps out there. High ratings from its users. Functionality is similar to other dating apps. It is inexpensive to subscribe to the app.

Cons
It is not as popular as the more established gay dating app, Grindr. The youthful approach of Swagy to its target market of gay adults in their 20s makes it look not so serious and might alienate older users. It also comes off as a hookup app which makes it have a negative image for the risks involved like passing STIs and promoting having mutual relationships.

Verdict
It's worth a try. The app is new and popular with its users. Low budget and good reviews. The app is slick and should work well for users in their 20s.

https://www.swagyapp.com/about
2.Transdr: Trans, TG, TS Dating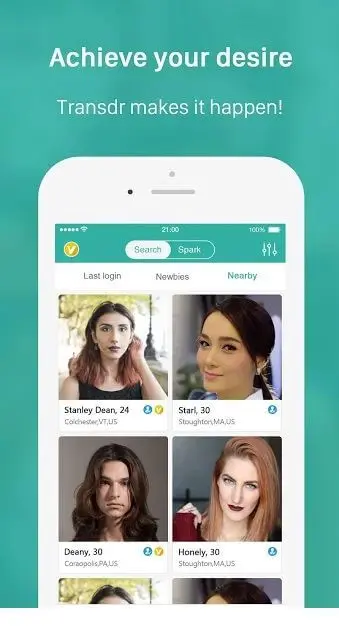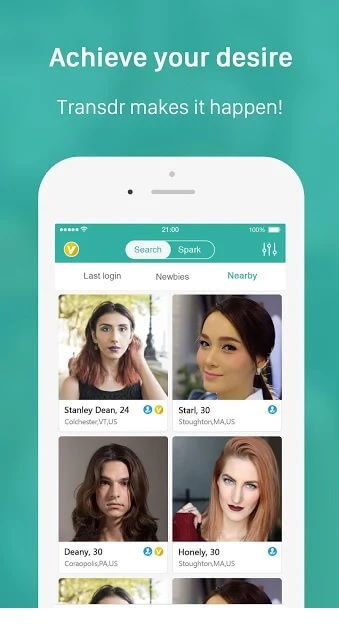 Due to the large and tight knit LGBTQ having a voice and more equal rights worldwide, having dating apps specifically for their community was sure to follow. After the very successful launch of Grindr several years ago, many developers launched their own versions.

Transdr is specifically marketed to transgenders. We now live in times of "all-inclusion" so dating apps for transgenders was just a matter of time.
Transdr Features
For LGBTQ people who are transsexual women and men, MTF / FTM crossdressers, Tgirls, Non-binary people and other trans singles.
They aim to be a clean community.

Any pornographic content related to drag queen, tranny, shemale and ladyboy is not allowed.

A dating and hookup app, transvestite, non-binary and transsexual people to find love, friendship, hookups, and support.

Release Date 2019
Transdr Fees
Payment and auto-renewal policy
Transdr offers 3 payment packages
1-month membership $12.99
3- month membership $26.99
6-month membership $45.99
Transdr Review
Pros
It is a Transgender oriented dating app so it is unique and a very specific type of interest. It represents the Transgender community in the dating app/website world. Its marketing and target audience makes it clear who the users are and lets you know what you are signing up for.

Cons
It will be very limiting because of the scope of the target market. Worldwide, the Transgender community exsists but it is by far not a large one, it's a much smaller group comapred to people who are straight and just homosexual. Expect a much smaller number of profiles.

Verdict:
Plain and simple, it's a dating app for transgenders. This is the place for them to find love and acceptance. Other dating apps might be hostile towards the transgener group and they have no real choices on there anyway. There are other more popular LGBTQ dating apps with more users and way more tried and tested than this one. Try it as an alternative if Grindr doesn't work for you. Not recommended.

https://transdr.app/