Gaper: an Age Gap Chat Dating App- Review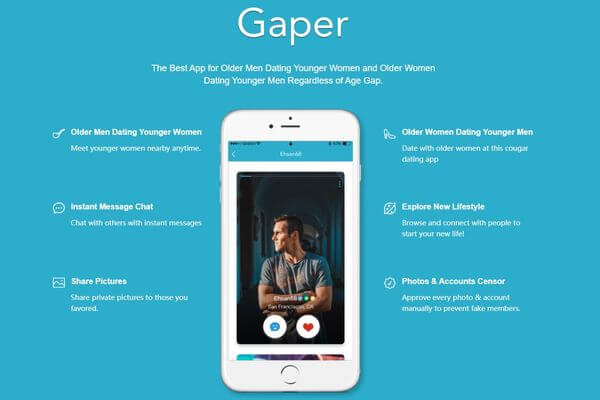 http://www.gogaper.com/Release Date: 06/11/2019
Gaper: Age Gap Chat Dating App
If you prefer dating someone more mature (older) then look no further than Gaper. This new dating app will help you find an older male or female partner. Just like other dating apps out there it's purpose ranges from finding dates, flings and long term relationships. Check out the summary down below:

Gaper Features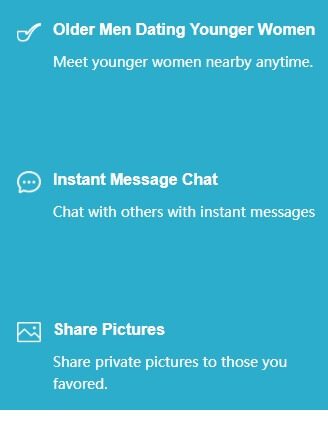 Gaper Specific Features:
* For everyone
* Easy to sign up with email and upload photo
* Search and browse thousands of profiles
* Chat with people wanting to date
* Plan a date night with your match
[email protected]
UNIT 04, 7/F, BRIGHT WAY TOWER, NO. 33 MONG KOK ROAD, KOWLOON, HONGKONG.
Gaper Fees
Subscription options for Gold membership:
*1 month membership service for the price of $19.99
*3 months membership service for the price of $39.99
*6 months membership service for the price of $59.99
Gaper Review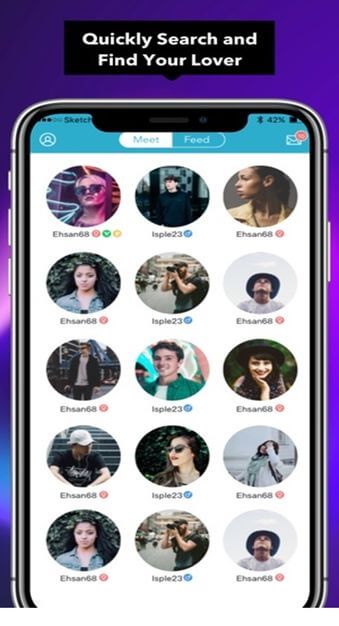 Pros
It is very specific so if you want to go out with someone older than you then use an app that is specially designed for it. Joining this dating app will help you save a lot of time finding that special someone to connect with. Prices for subscriptions options are standard with other dating apps. Rated very high on the App Store (4.8) and #137 in social networking as of July 7, 2019.

Cons
The negatives for this app is it's too "niche market" will alienate users of dating apps from using it. You won't try it, if it's not what you're looking for. If you want to date someone your age or close to your age then you'll be using more standard and popular dating apps like Match and Plenty of Fish.

An app like this comes across more like sugar dating and hookup, even if it promotes itself otherwise. A couple with a significant age gap can be challenging relationship.

Yes, age is just a number and it shouldn't matter much when you are looking for a partner but it does because just like any other relationships, it can be a factor to things not working out. Check out the links below for some insights on this matter.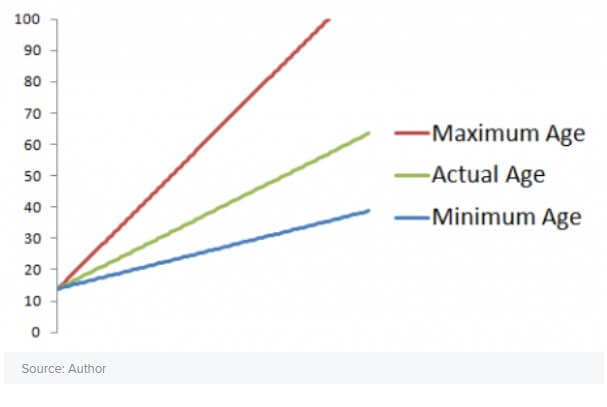 Psychology Today

Verdict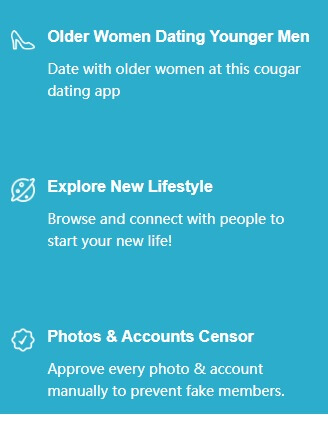 Good if it is what you're looking for. It is a dating app with very specific goals so it is not the type of app you pay to subscribe to just to check it out. If age is not an issue for you then a regular dating app should work.

It's just released June 2019.
Still not many members, much less than 50k traffic July 2019.