How to Verify Your Age on Dating Apps
Many women prefer to use dating apps which has Age Verification.
You need to submit an identification copy to the App support team.
That's why women feel more secure to use with that service.
How to Verify Your Age on Dating Apps
Here is one of Japanese dating app which has Age Verification.
You can resist and search without any identification, but you need Age Verification to send messages.

YYC: Japanese Dating App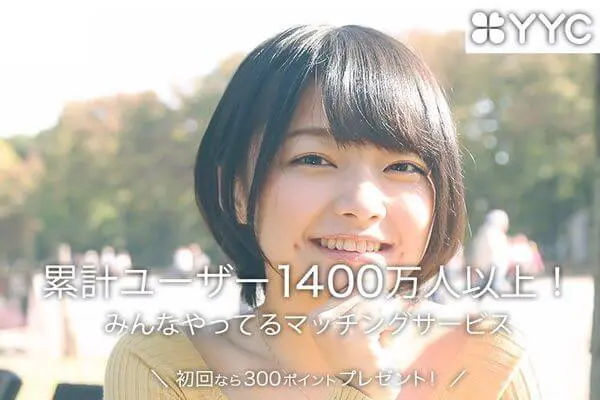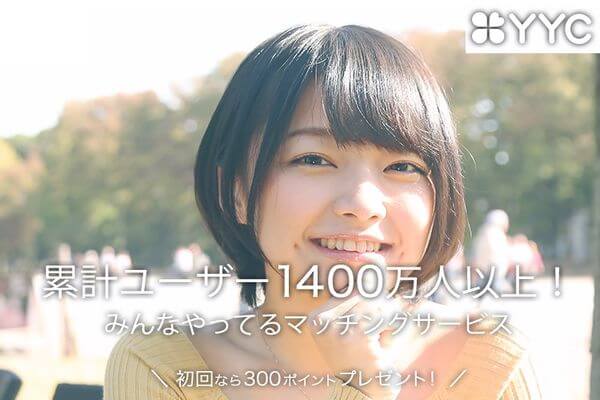 YYC has been around for over 12 years and is listed as one of Japan's largest dating service. This website is not as big as other Japanese dating sites such as Pairs and Tapple.
There are users who don't live in Japan.

What is good about YYC is that NO NEED MATCHING. You can send messages without matching/ like back.
Though you have to pay for messages, JPY54(roughly 50cents)per message.

This site gives new users 300 credits which you can send free 5 messages, to be able to meet and match with other users. YYC requires new users age verification to get 300 credits. Some of you might have a hard time with verifying your age on YYC.

It is a little complicated compared to other FREE dating apps.
I will explain how to verify your age on YYC. Once it's done, other pied dating apps are pretty much same.

In YYC, in accordance with the dating site regulation law, users are not allowed to send messages to the opposite sex users without age confirmation. Therefore, this age certification is the first thing you must do before looking for a partner on YYC for safety reason.

YYC offers three methods of age verification:
-credit card verification
-ID verification
-mail or FAX verification
This time I will introduce the procedure of verification by credit and ID since most of you won't use mail or FAX.
1. Main page on YYC
Access the login screen of YYC.
https://www.yyc.co.jp/

In YYC, you can login with:
-email address
-ID or phone number
-phone number
(YYC does not require users to have an email address if the user buys credits at the convenience store such as 7 eleven, Lawson, and FamilyMart…etc)

After logging in, tap the "年齢確認してポイントGET!"(see the red square on the below pic) button in My Menu.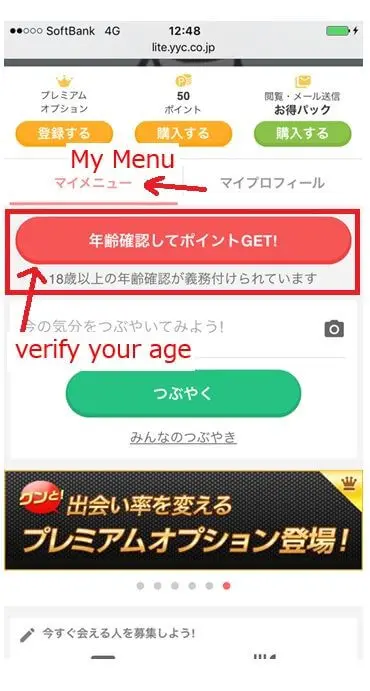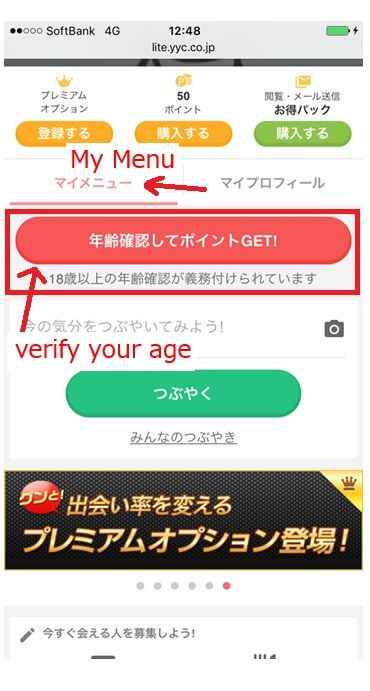 You will be presented with instructions on how to check your age and how to check your age.
Select your preferred method of age verification.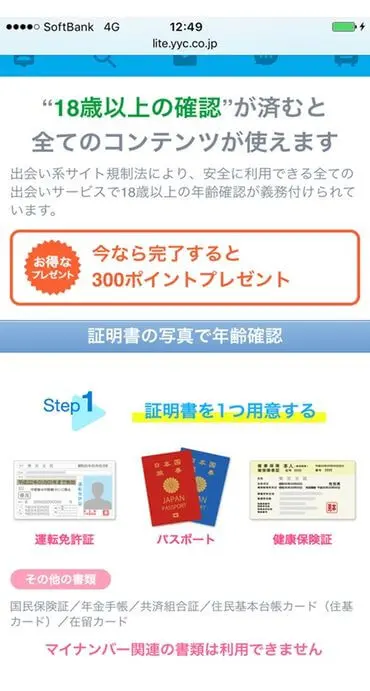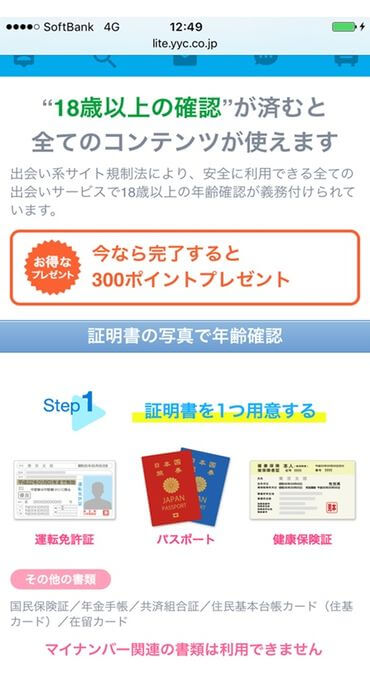 All you need is an ID to check your age, after taking a photo with a phone camera, you just attach the image to the email and send it (or upload it via the web).
Some people might be worried about sending a certificate. I did it with nothing happen.

Actually YYC's support team responses very kind and prompt. They only support by Japanese though.
I sent them a message in Japanese as below.

Do you support in English?
I've got a below message in few minuets later.
No, only Japanese. Sorry about it.

The information required for age verification is only 3 things:
-Birth Date
-"Type of ID", such as Passport(supported English written Passport), Drivers Licence(issued in Japan only)
-"Issuing source of ID"

You could cover other sections you want to hide with paper or stickers, so you do not need to give your real names or addresses.

These are IDs supported by YYC are as follows.

· Driver's license
· Passport
· Health insurance card
· Pension notebook
· Insurance policy
· Basic resident register card
· Residency card
· Disabled certificate
It will be reflected within 24 hours after sending a certificate, but you will probably receive a confirmation email in 5 to 10 minutes.

However, when there is congestion on the site, the response may be delayed. If you can not get confirmation even after 24 hours, we recommend you to try contacting YYC customer service.
2, Verify Your Age with a Credit Card
Next, we will introduce how to verify your age by a credit card.
There are two ways you can do:
-verify your age without buying any credit
-verify your age with buying some credits

It will be easier for you to verify your age if you purchase some credits at this point. You do not need to show your ID to start using YYC if you are buying some credits with your card.

As the screen below is displayed when you tap the button of "クレジットで確認する", then tap "年齢確認手続きへ進む".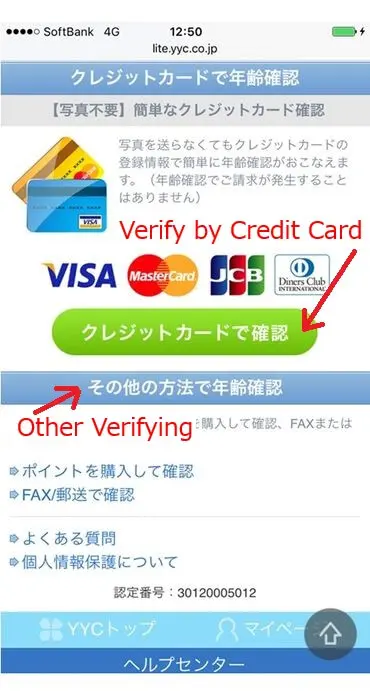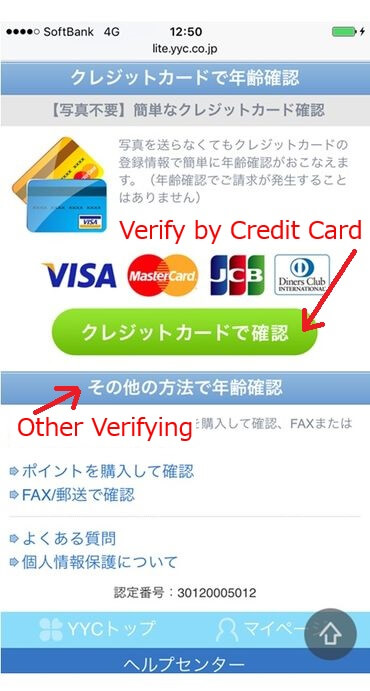 You will be asked to enter your credit card information.
The card information required here is:
-Card #
-Card Expiration Date
-Card Name
-Email Address
-Phone #

They accept VISA, Mastercard, JCB, and Diners Club. Unfortunately, they do not accept American express on YYC.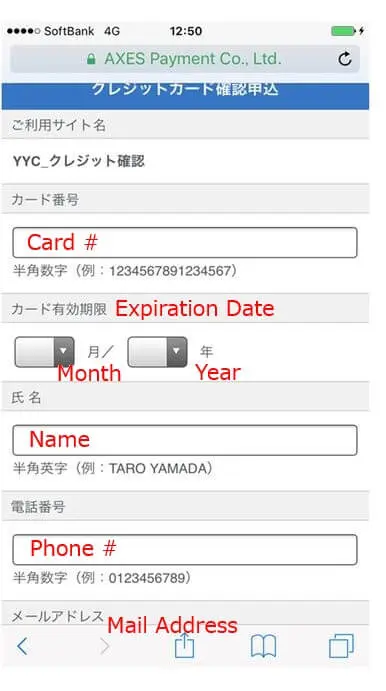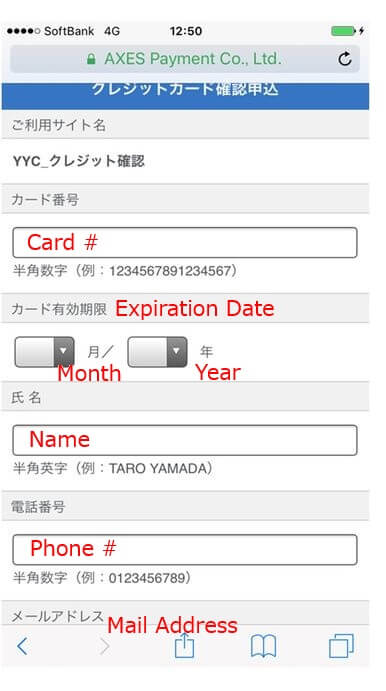 After filling out all the information, tap the "確認する" button.
Make sure the items you filled is correct information, and if there is no problem, tap the "送信する"button. After 10 seconds, card payment will be made, and the following screen will be displayed.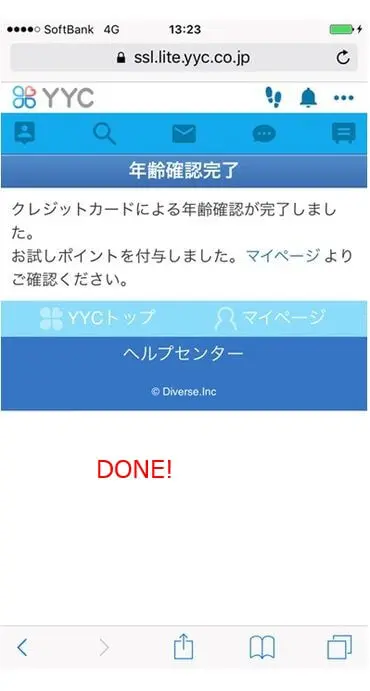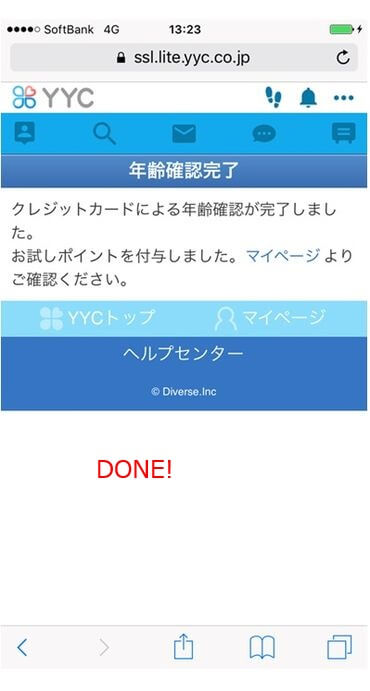 3. Steps to buy credits in YYC
You can also buy credits at that same time when you verify your age with your credit. Also, buying credits on YYC is very simple. I am going to give you a step-by-step guide so that you can buy credits even though you do not speak Japanese well.

First tap the "購入する" button under the "ポイント" in My Menu.
Then select the "購入方法".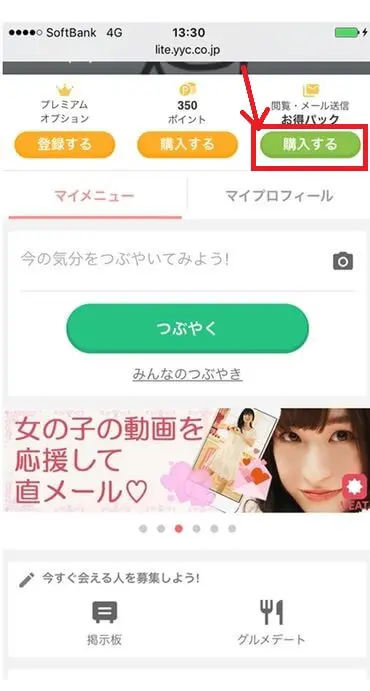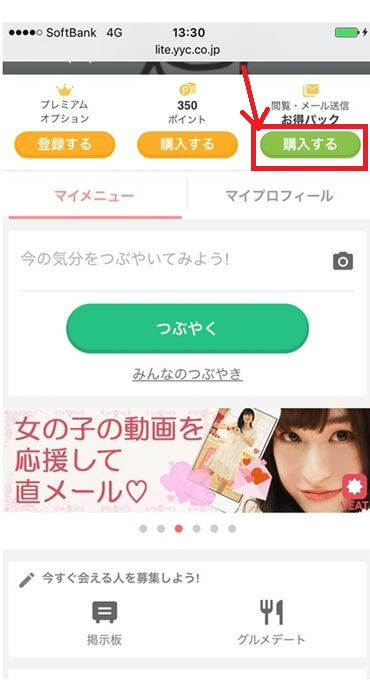 In YYC, you can purchase credits by credit card payment, convenience store payment, bank transfer, or electronic money. (People in Japan use convenience store payment when they are reluctant to use a credit card.)

By the way, with regard to convenience store payment, it will be mandatory to register your email address. YYC also offers a monthly plan with premium options, which give an user a big discount at the time of the initial purchase. For beginner, no need!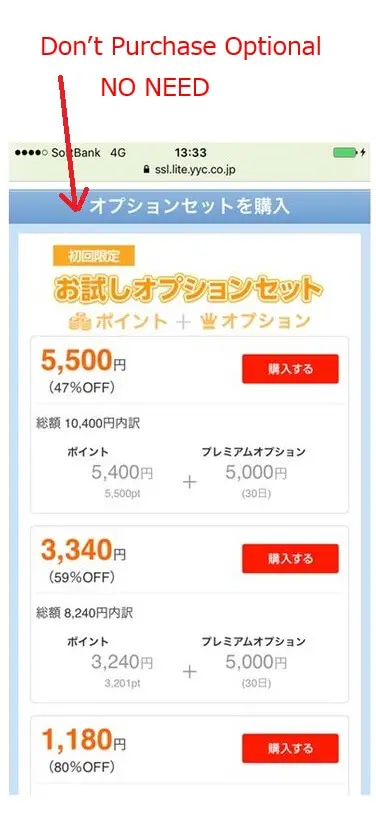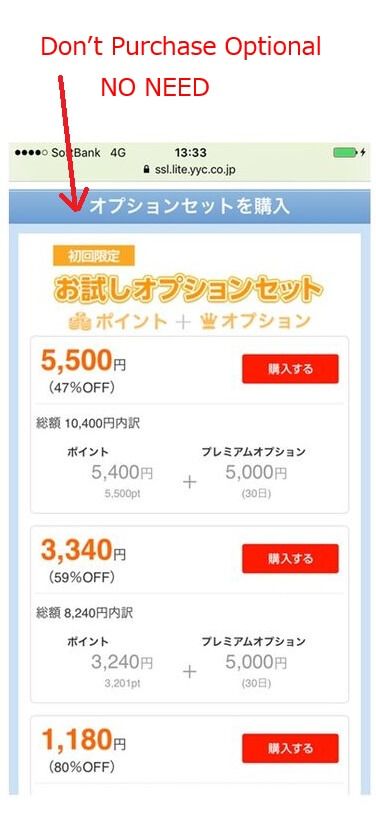 There is nothing difficult to verify age. It is probably difficult to buy credits if you do not speak good Japanese to start using this website.

YYC is very safe, and popular in Japan. You can use free 300 credits after age verification. It would be a better decision rather than getting a premium plan as I mentioned. I strongly recommend male users to verify age since YYC only charges fees to use this website YYC.