Hinge Review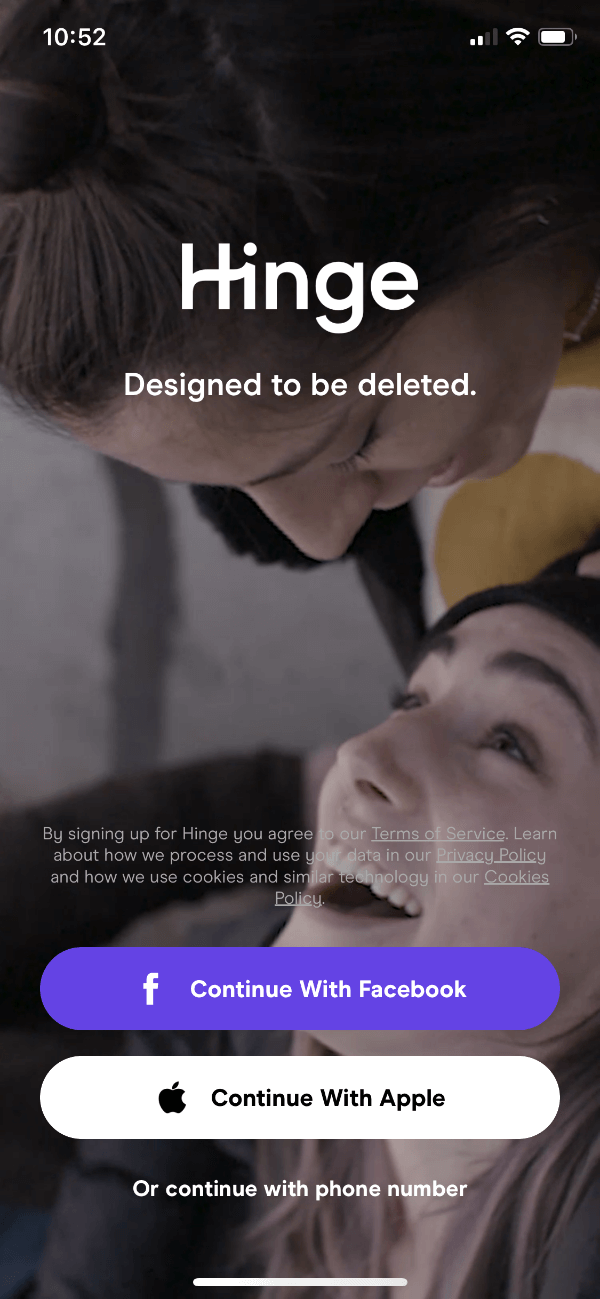 https://hinge.co/
Hinge is definitely an upcoming dating app in the dating market. After numerous  rebranding; hinge is now run by the same group as Match.com and Tinder.
Their motto  "The dating app designed to be deleted" which means that they are promoting "serious" dating, thus after a perfect match, this app shall be deleted. 
At the beginning, this motto is somehow very confusing and might send a wrong message. But this new branding is bringing many new active members even during this pandemic with limited social interaction. 
Hinge Verdict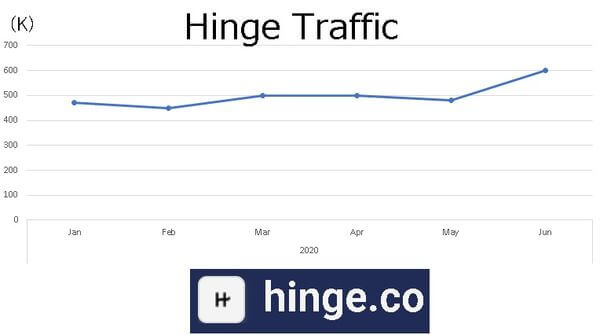 Hinge has been consistently popular, and is attracting new users.
Hinge is a maily free to use app and it runs by one of the biggest dating companies in the market. They rebranded its service a few times to make it unique and stand out. The latest one was in 2019, since then with covid 19 pandemic, they have enough users to find a few good matches especially in big cities.
If you are up for virtual dating, now is the best time to join Hinge and start your real online dating. It is free to start using Hinge!
Their uniquely customized profiles are somehow very easy to navigate.
Fee
| | |
| --- | --- |
| 1 month | $19.99 |
| 3 months | $39.99 |
| 6 month | $59.99 |
Hinge Fee is the average price for a dating app. It's non-refundable like most other dating apps. It's a good idea to try it out in three months first.
How to Join
Hinge is only available as a mobile app. 
So, first you need to go to an Apple Store or Google Play and download Hinge.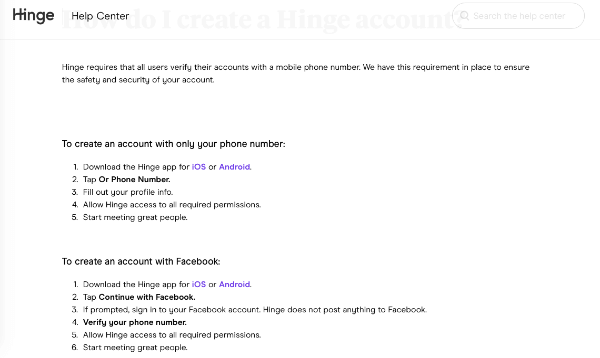 Hinge is free to download and use as some other dating apps.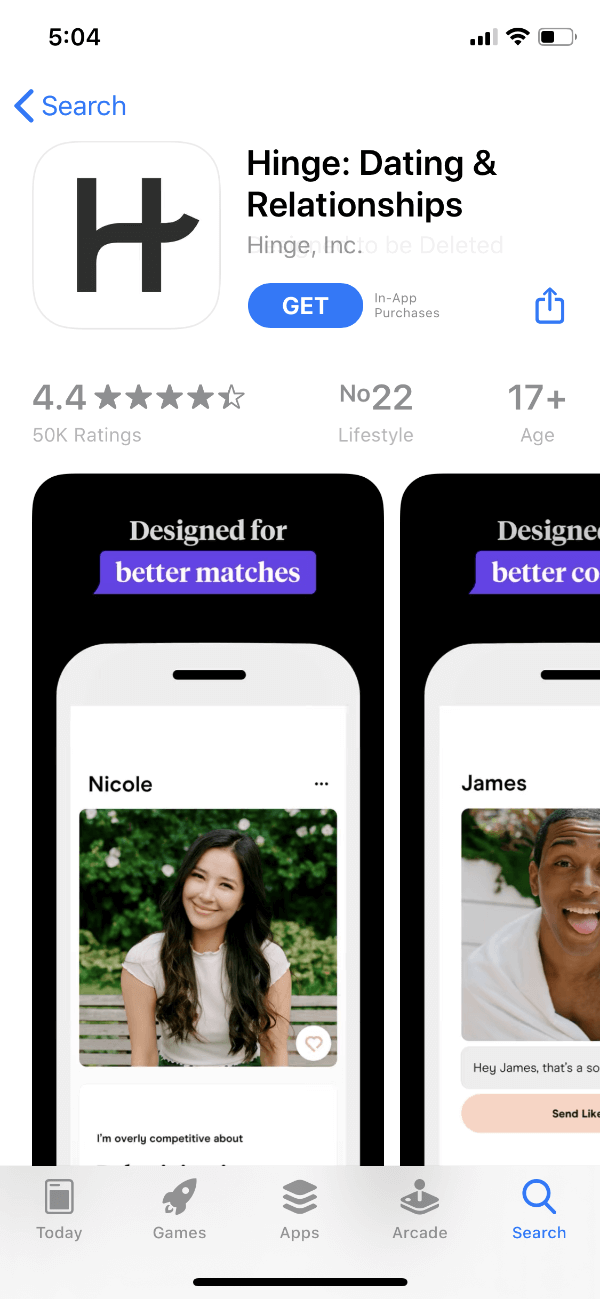 Hinge is ranked as the 22nd on the Lifestyle charts, bumble is on the 12th and Tinder is on 5th. 
Thus Hinge is the 3rd popular dating app!! In the lifestyle category!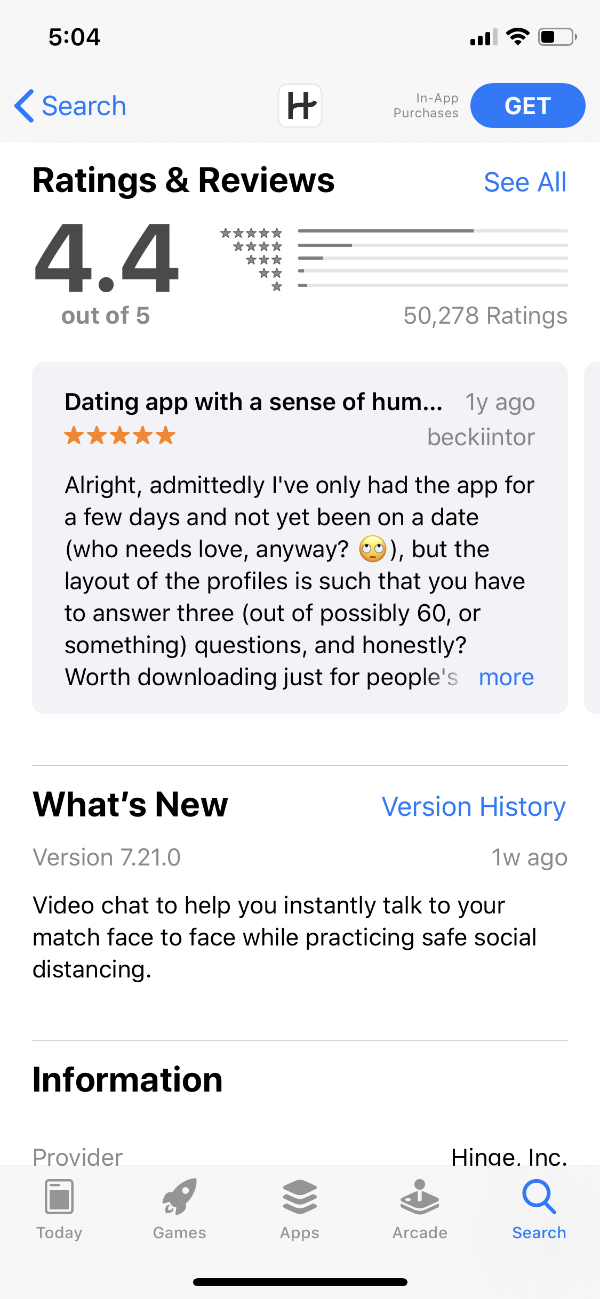 They are getting mostly positive reviews. Their app has been updated regularly.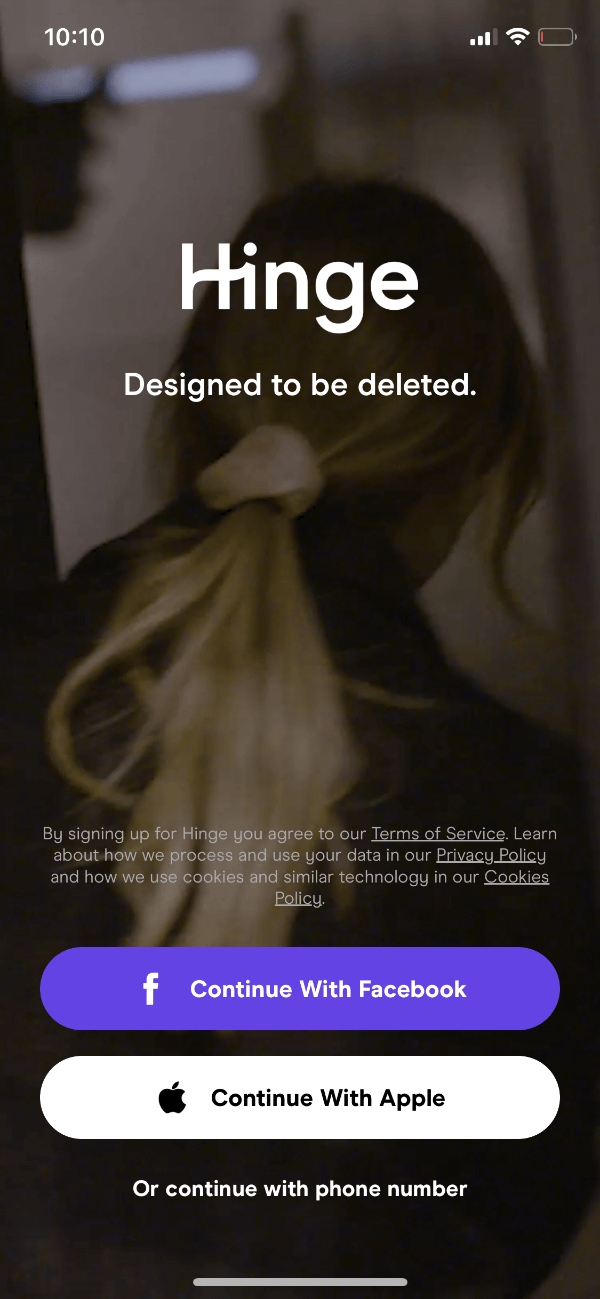 This is their front page! The motto is everywhere.
People need one of the following: a Facebook account, a phone number or Apple/Google account.
You can not join Hinge with an email address.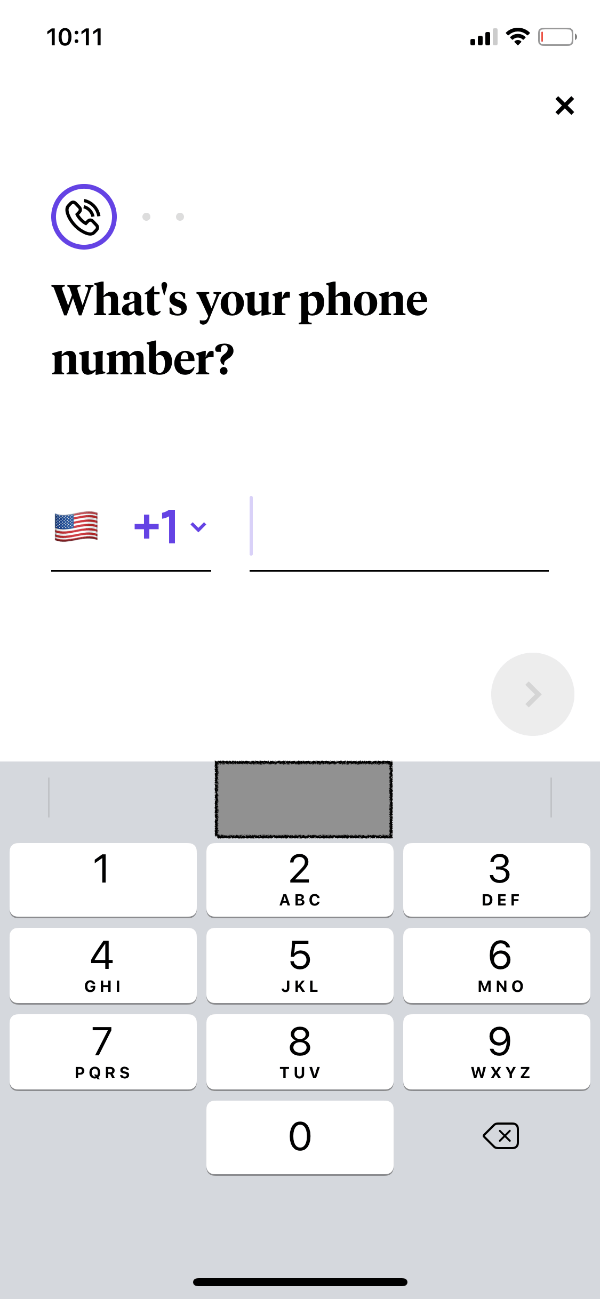 A member needs to verify a phone number if the member is using the phone number to join.
Once people enter their number Hinge will send a pin number to enter via text message.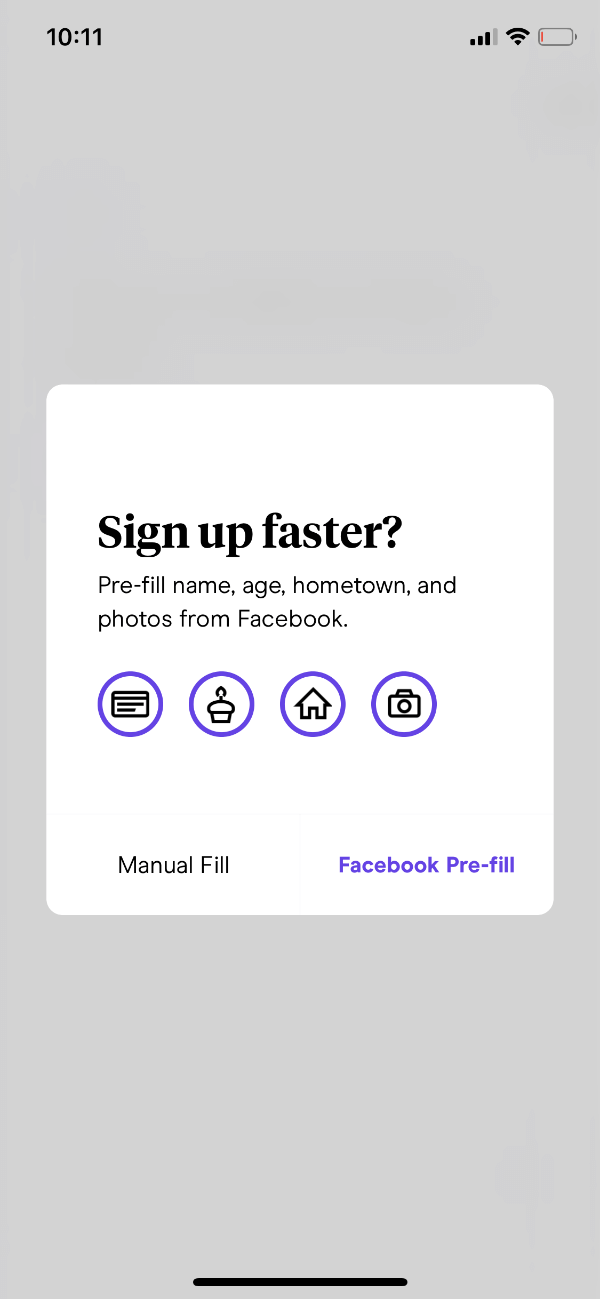 Hinge suggests users use their social media accounts.
But it is not mandatory. There are about 3 out of 10 profiles which are connected their social media accounts to their profiles.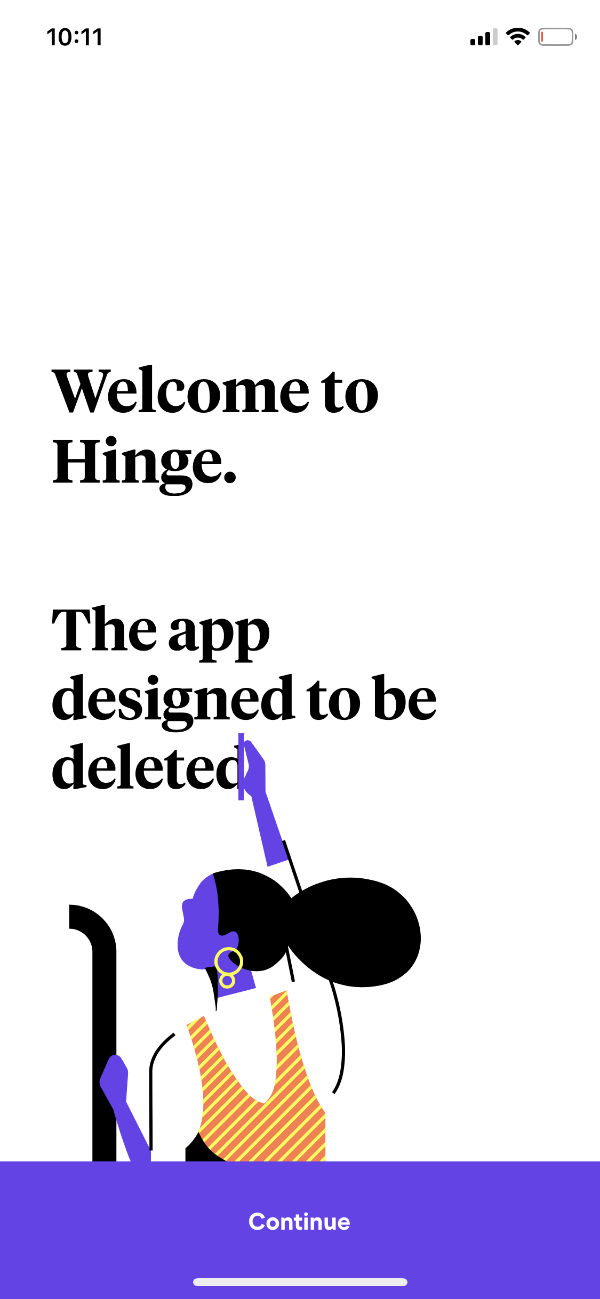 The motto again (quite repetitive/annoying)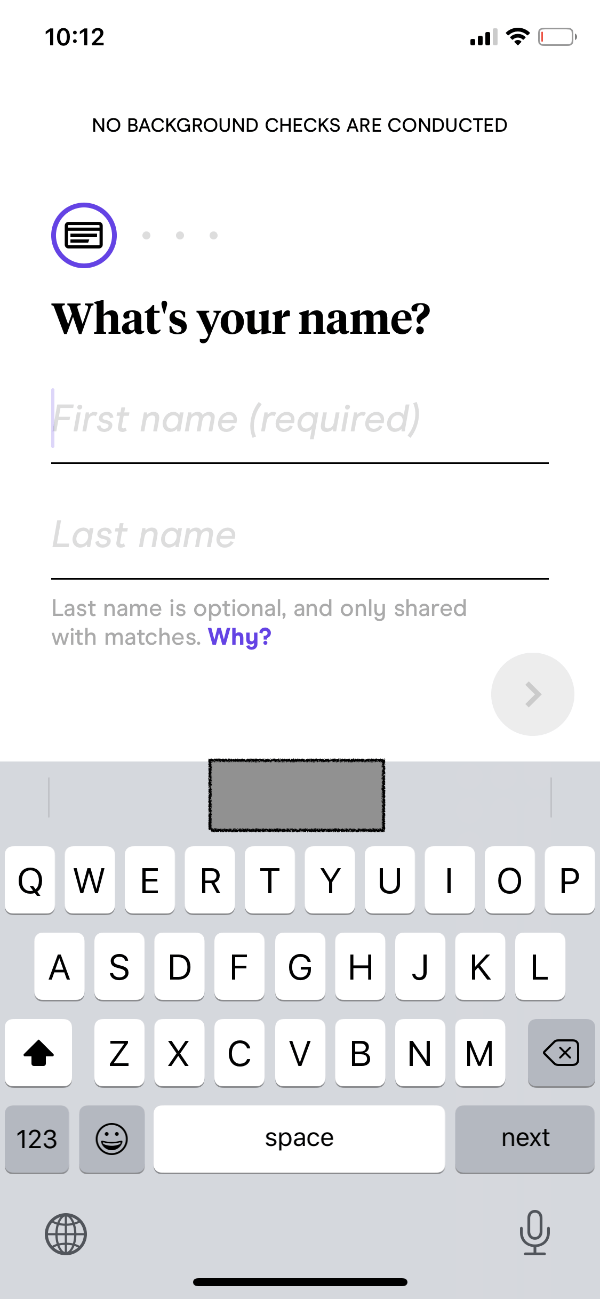 You need to enter a name.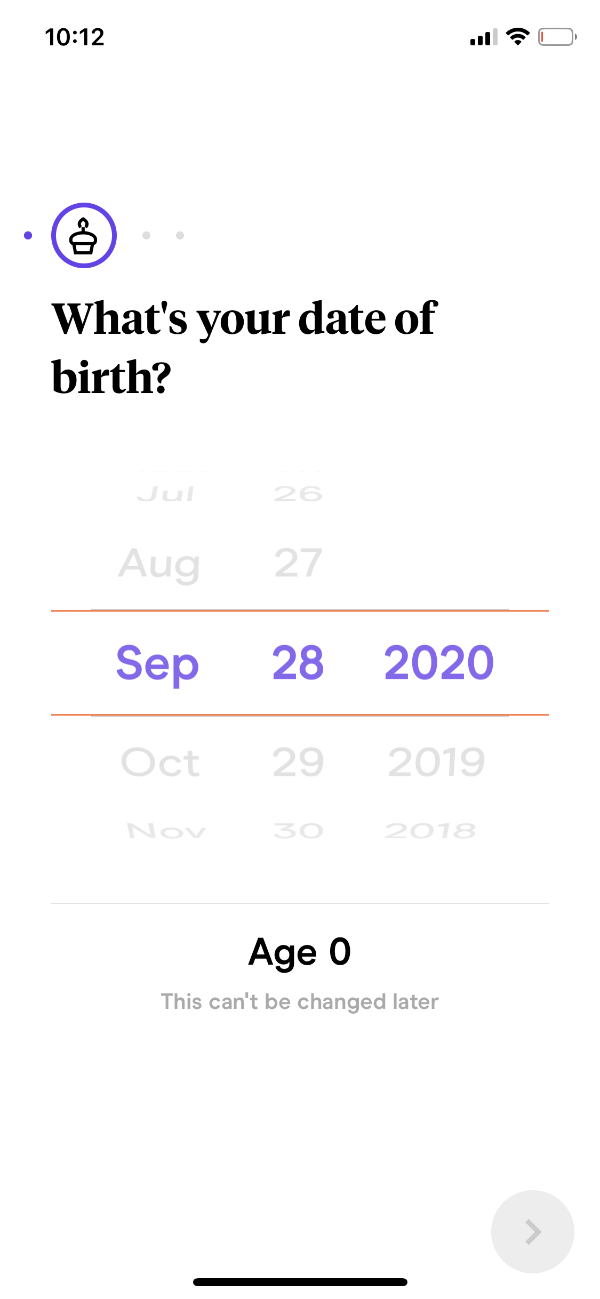 Of course, date of birth. (this app is for only age 18 or above, this might be vary in different locations. )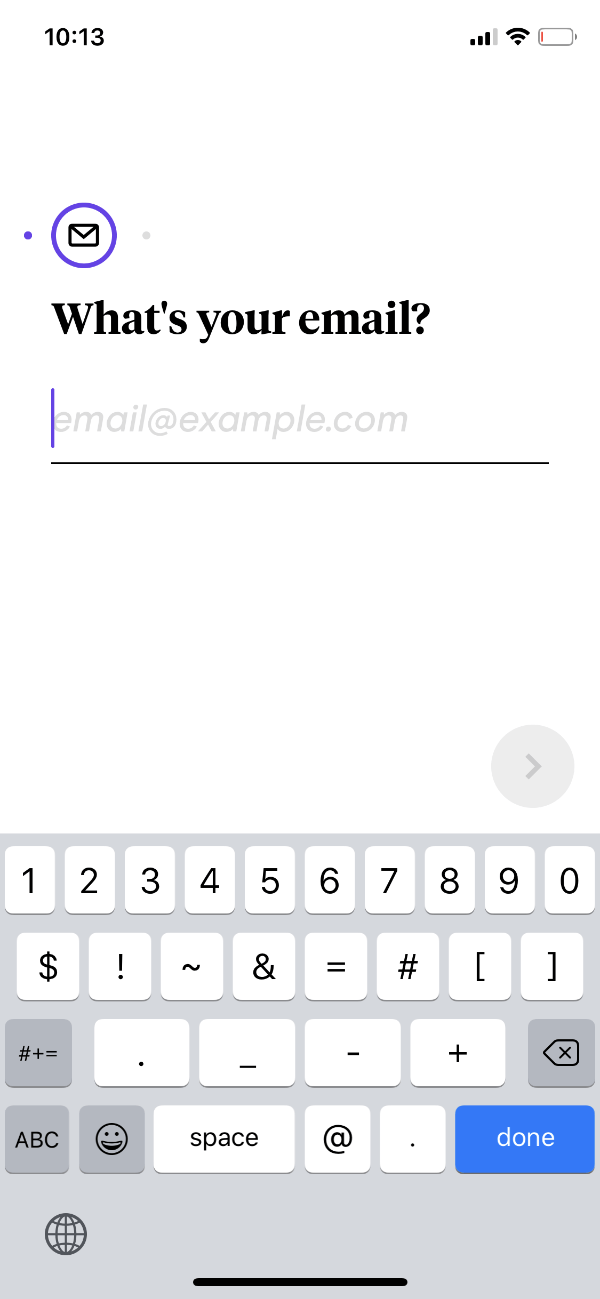 They will send notification emails if someone likes your profile.
Also, some other dating site promotions…..(unfortunately)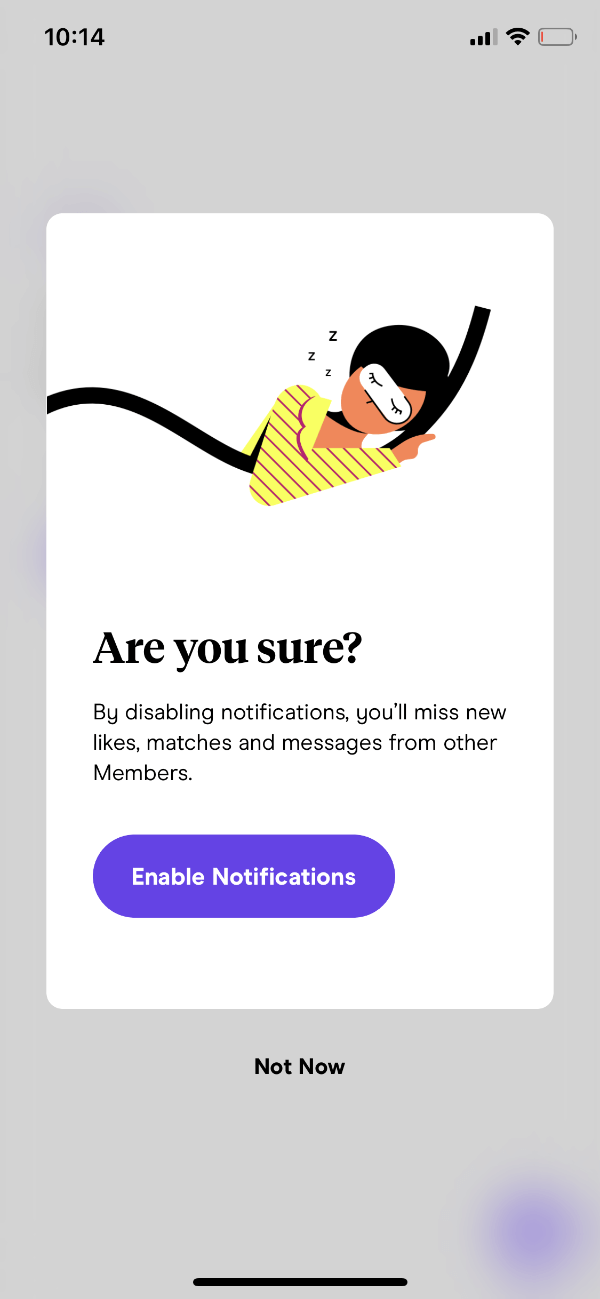 They insist that you turn on the notification for your device!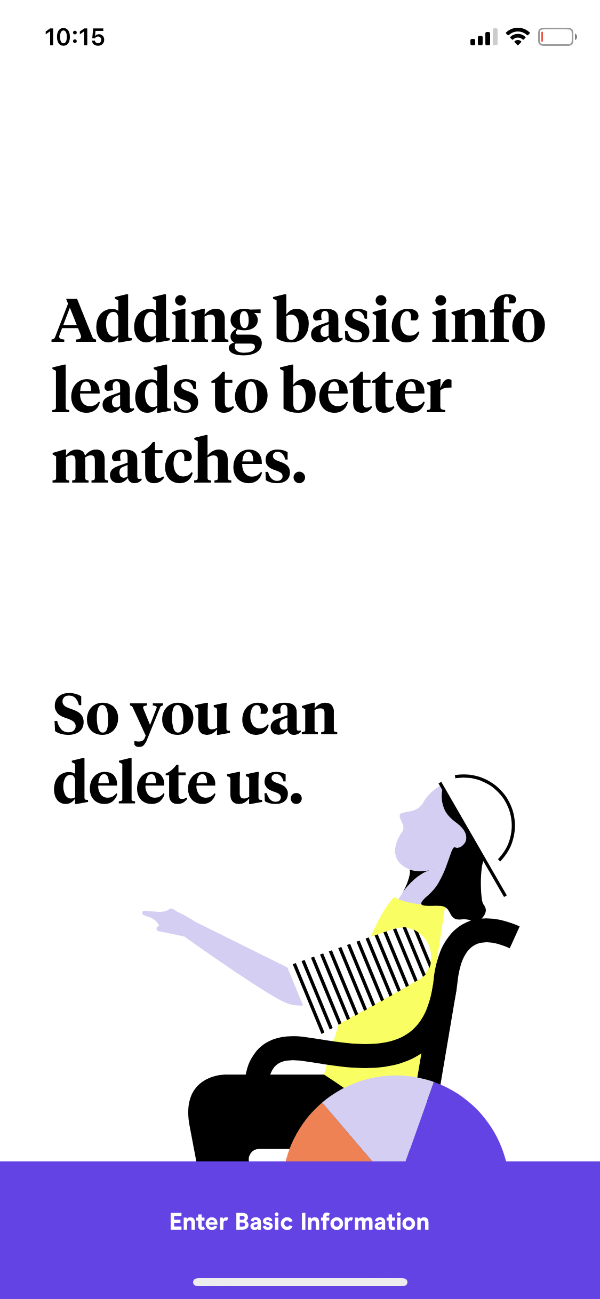 Now a user can start the profile.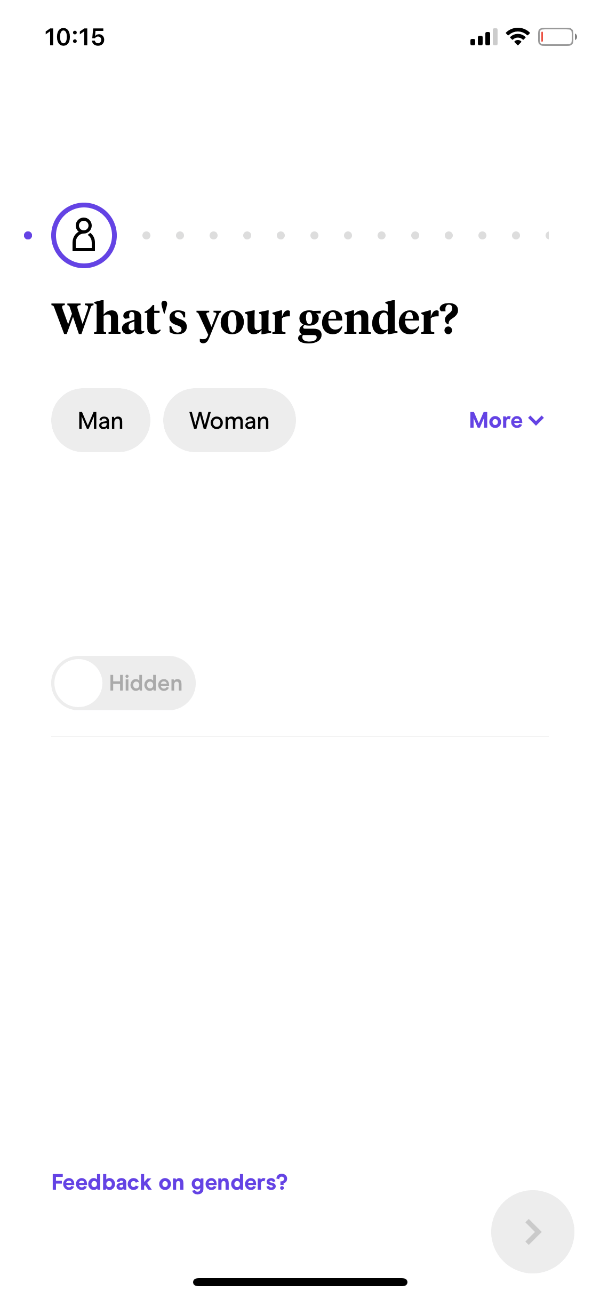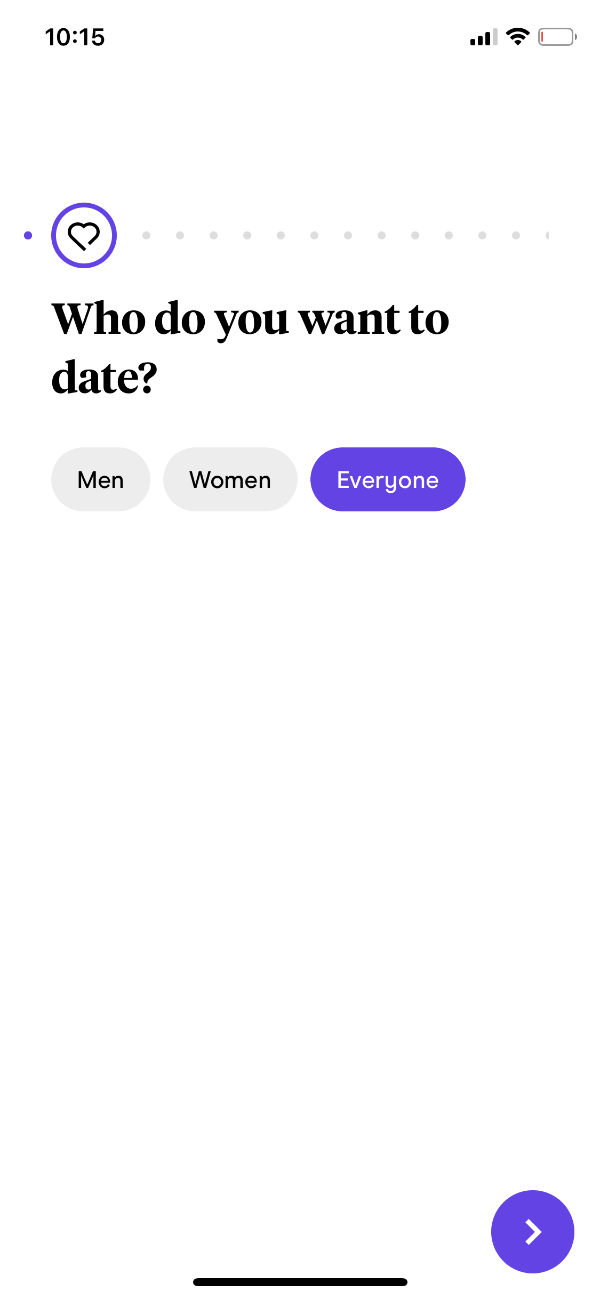 First, starting with your own gender and which gender to date.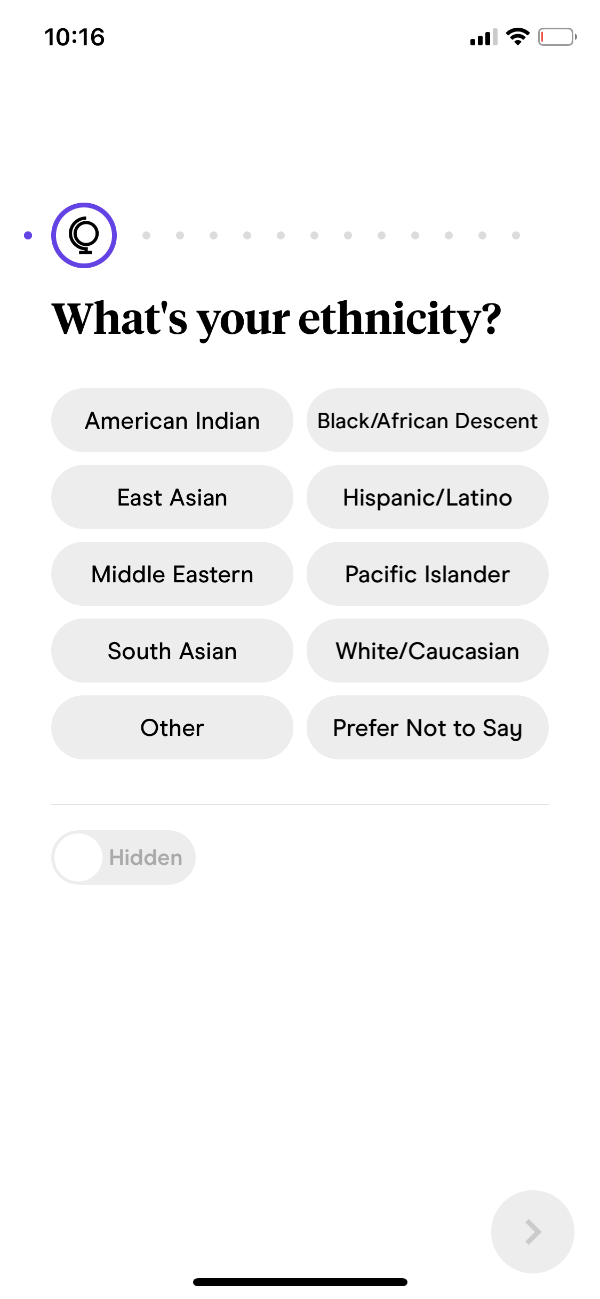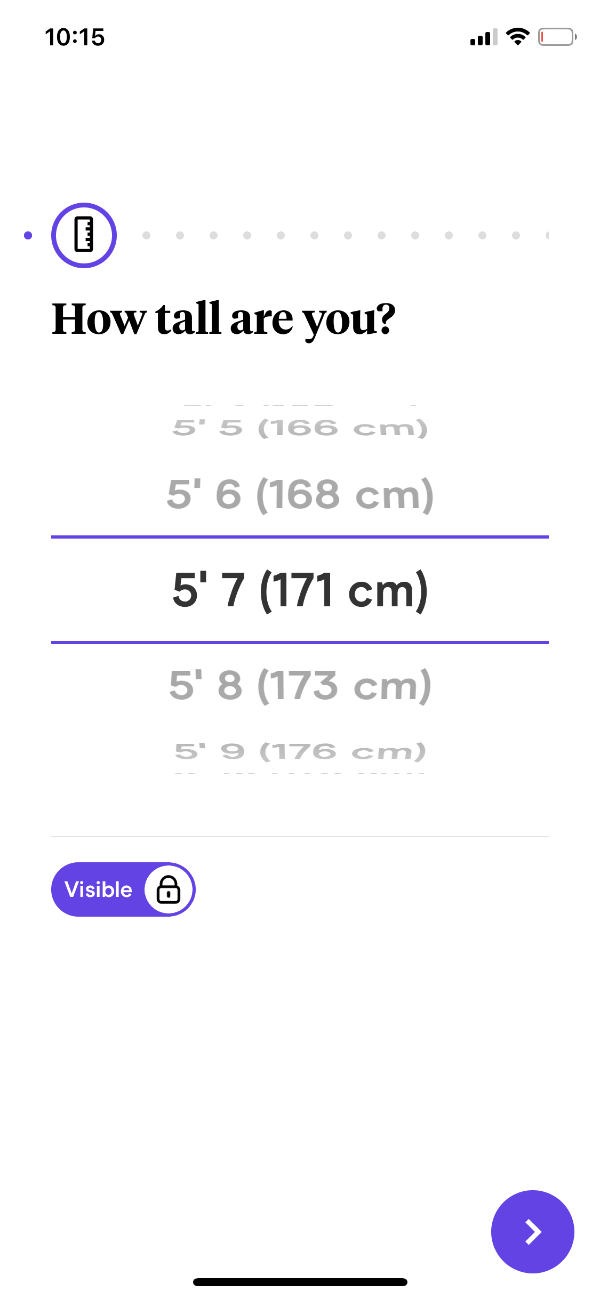 …and racial background (this is a hot subject currently, Hinge decided to keep this section) and height which is a very interesting category.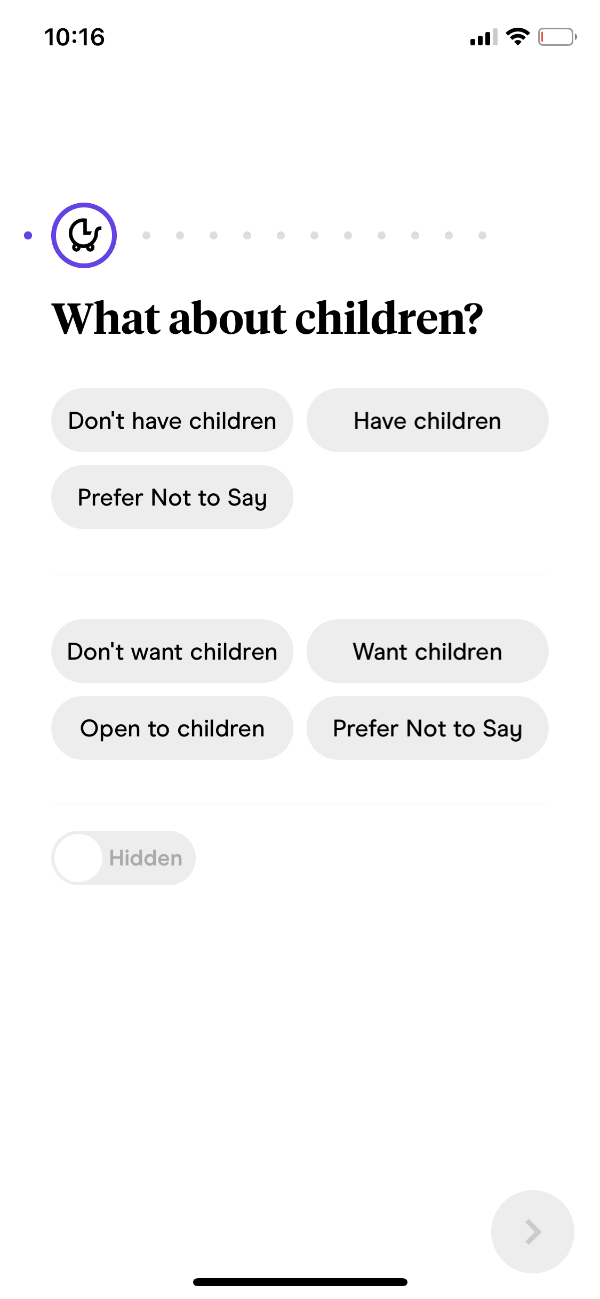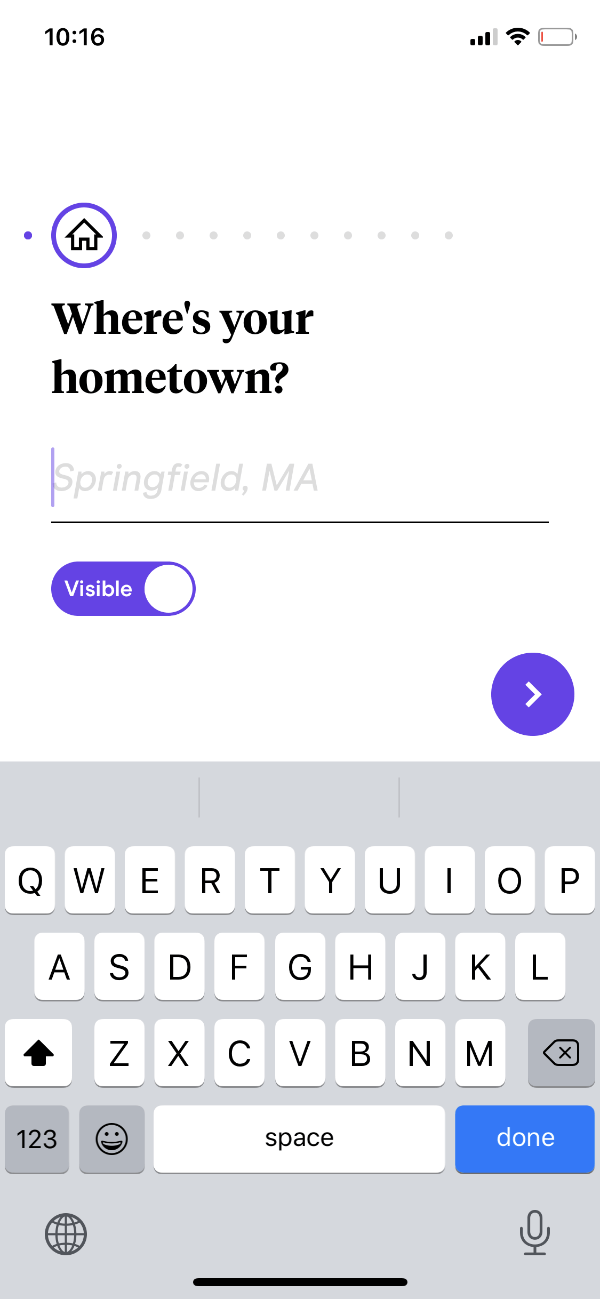 Second, children's information and hometown. Those are very good ideas. Nowadays, there are a lot of different people from all over the world in a big city; thus to have something in common would be a good place to start.
Being open about certain personal information would save time to get to know each other once a match is made.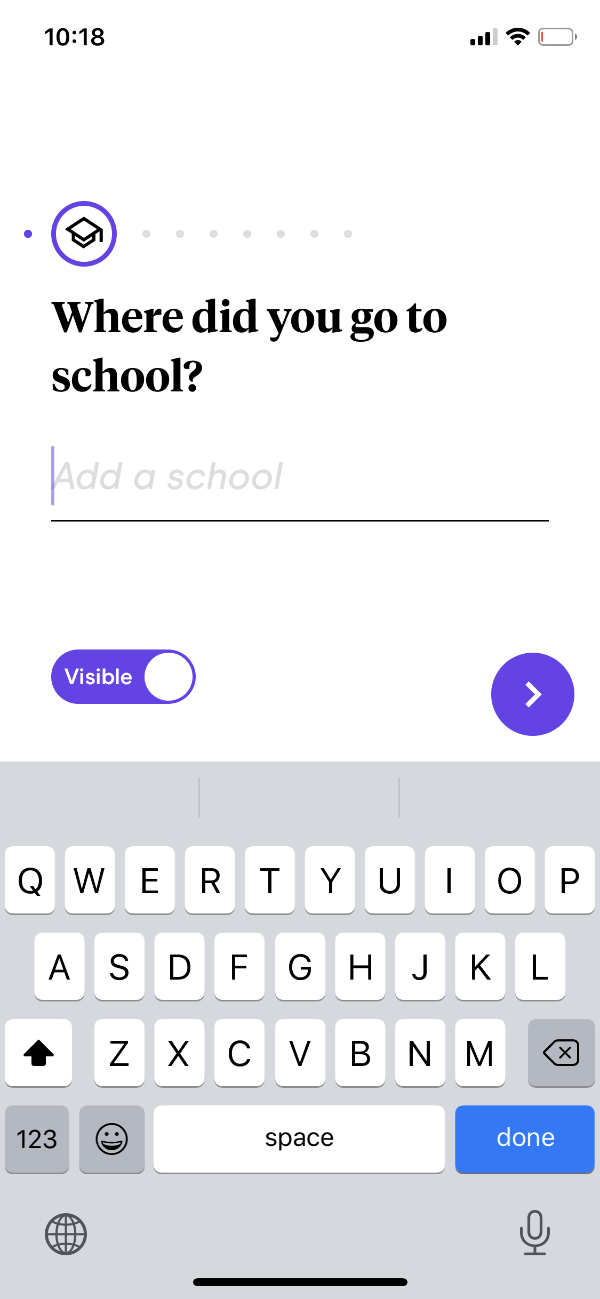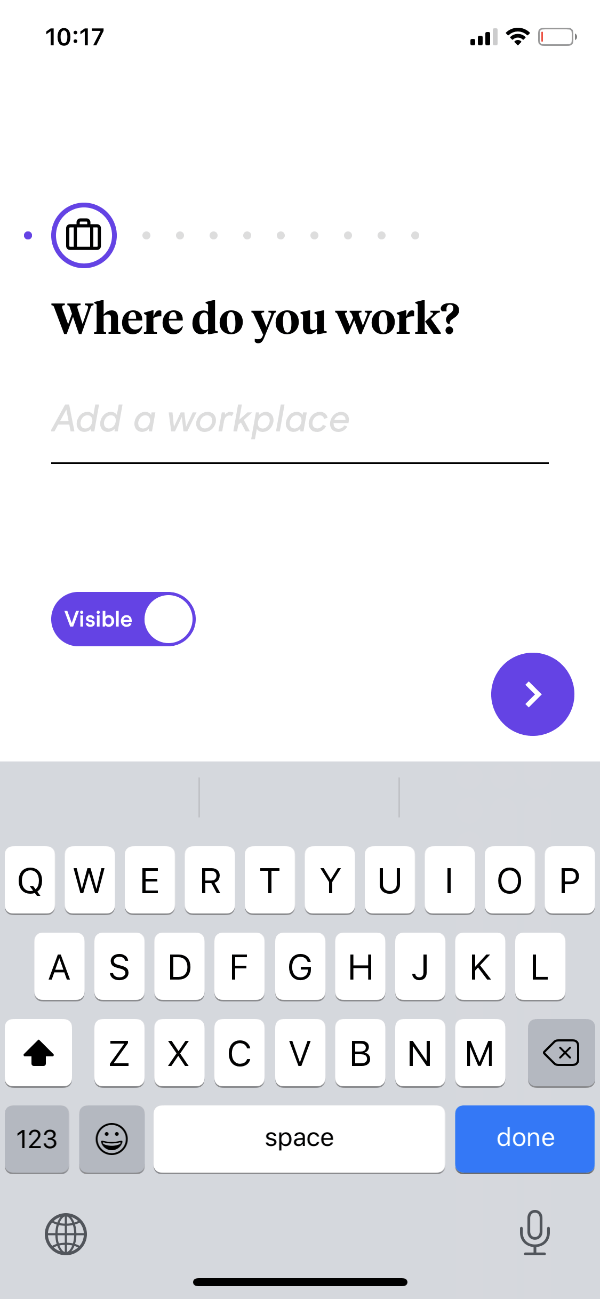 People can put school and work information; however, those can be vague. A lot of users have not put detailed information for those parts.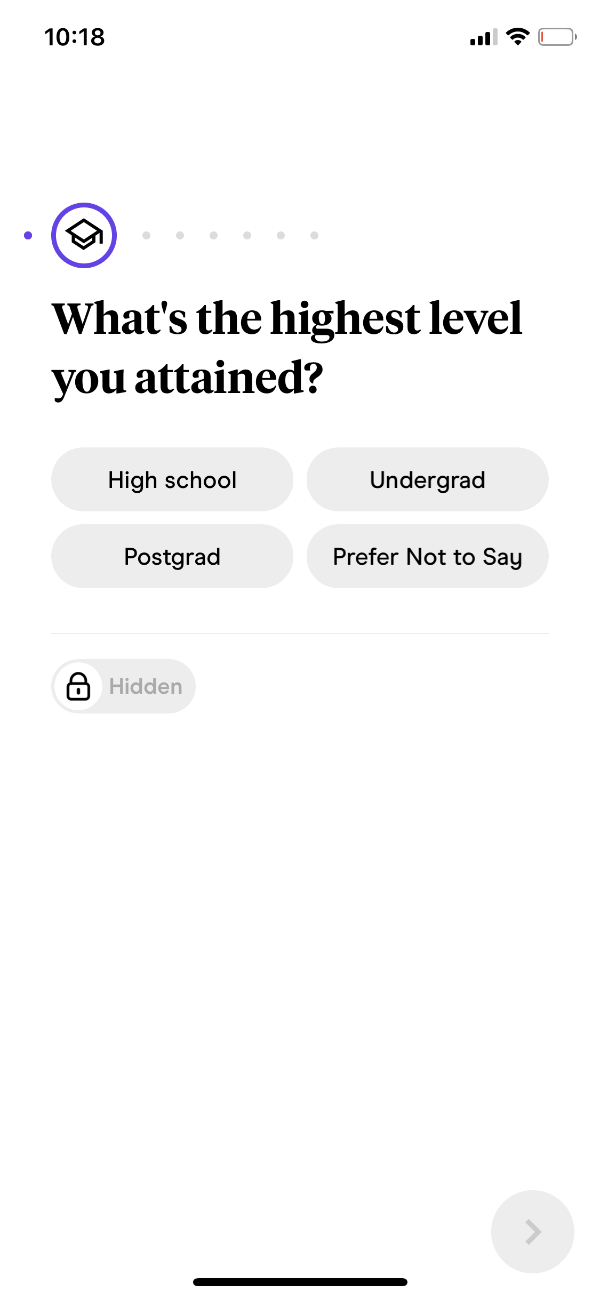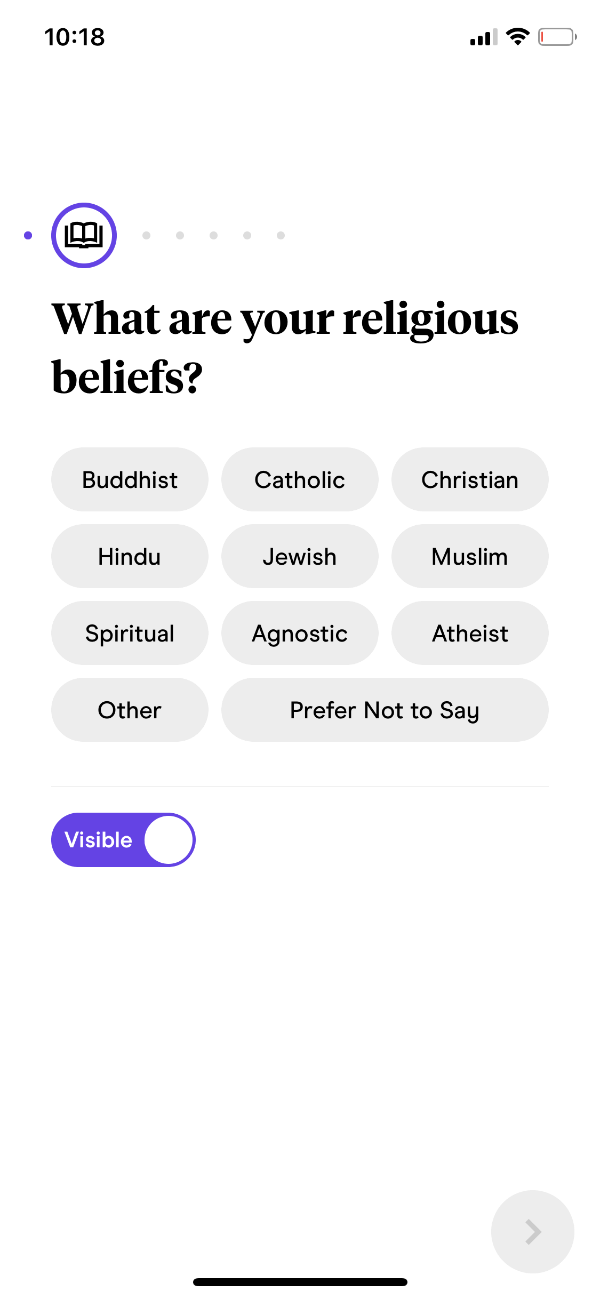 People also can fill educational levels and religion beliefs.
A lot of users left their educational part belief but some people are very open about their religious beliefs and some are even sharing their favorite religious quotes.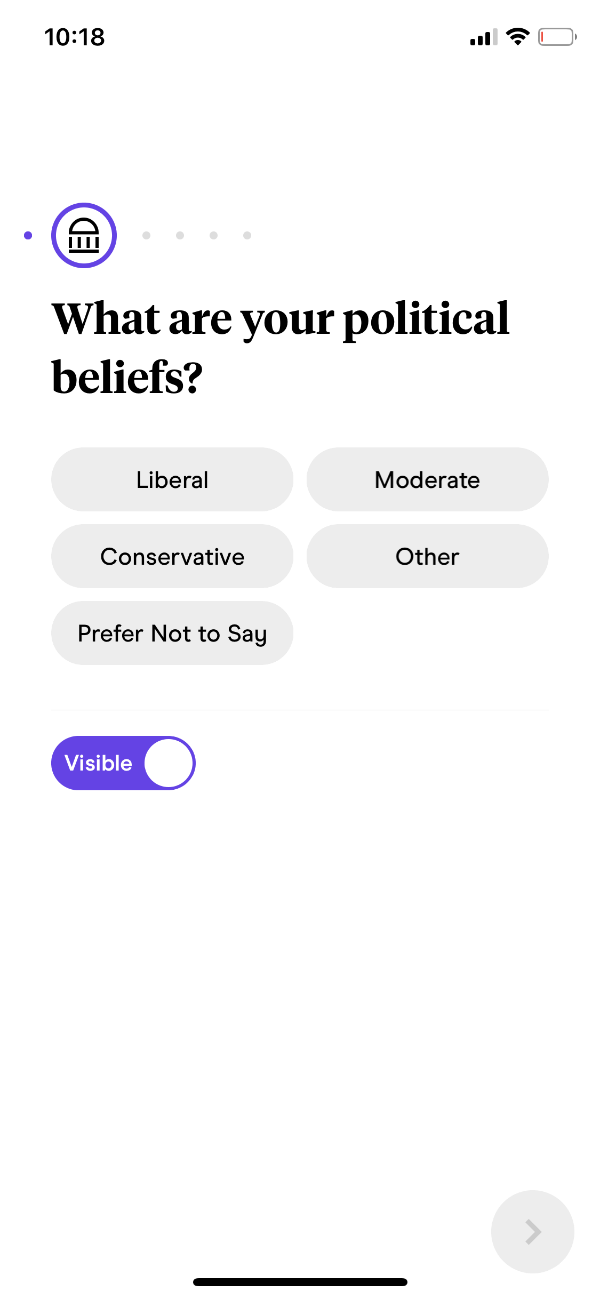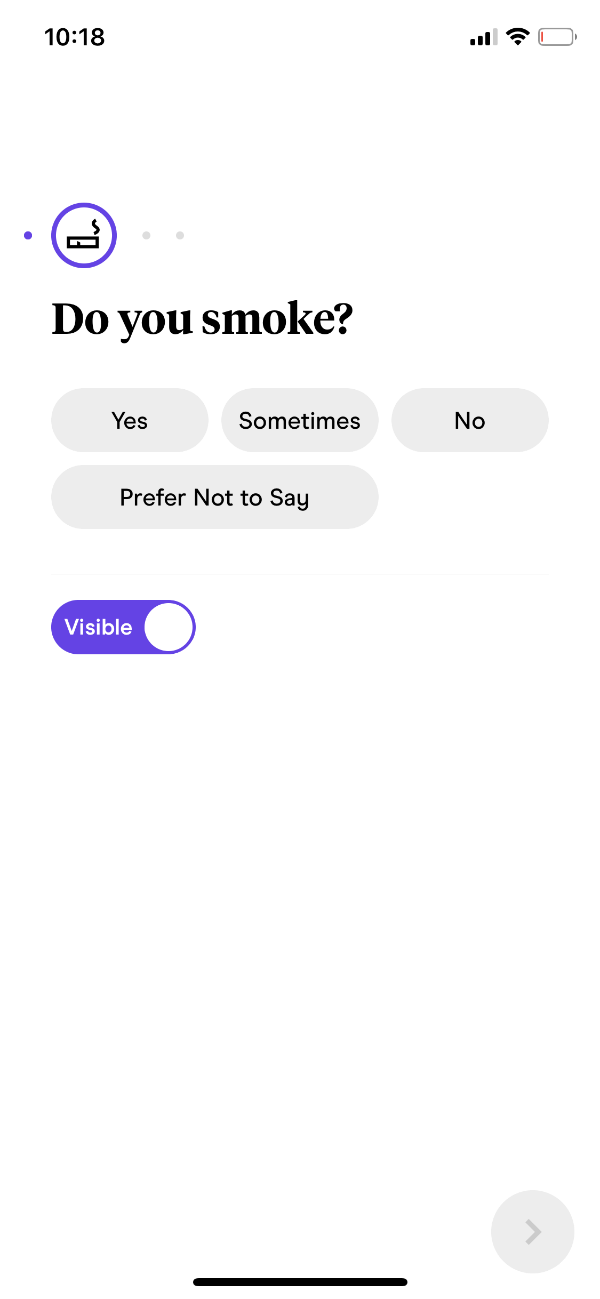 Smoking and of course political choices!
Currently, in some parts of the world, the political view is the hot topic. Also, in those places, having the same political side would be crucial for dating.
Also, the smoking preference is important because smokers can not even dine at the same place as before. (they have to sit outside)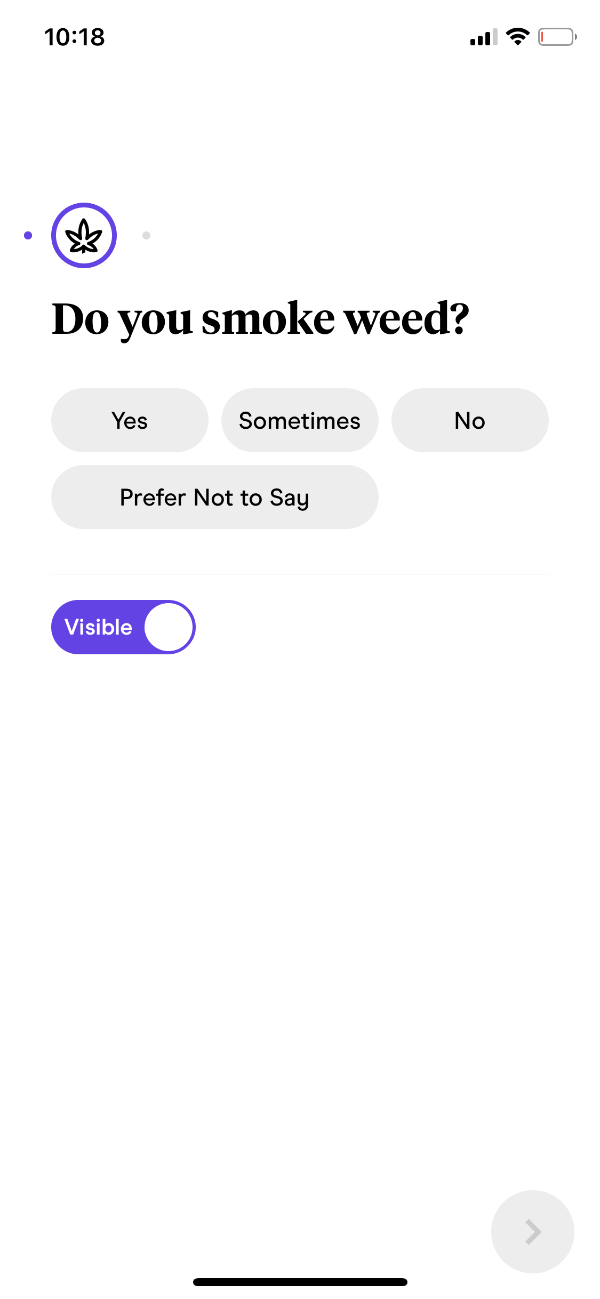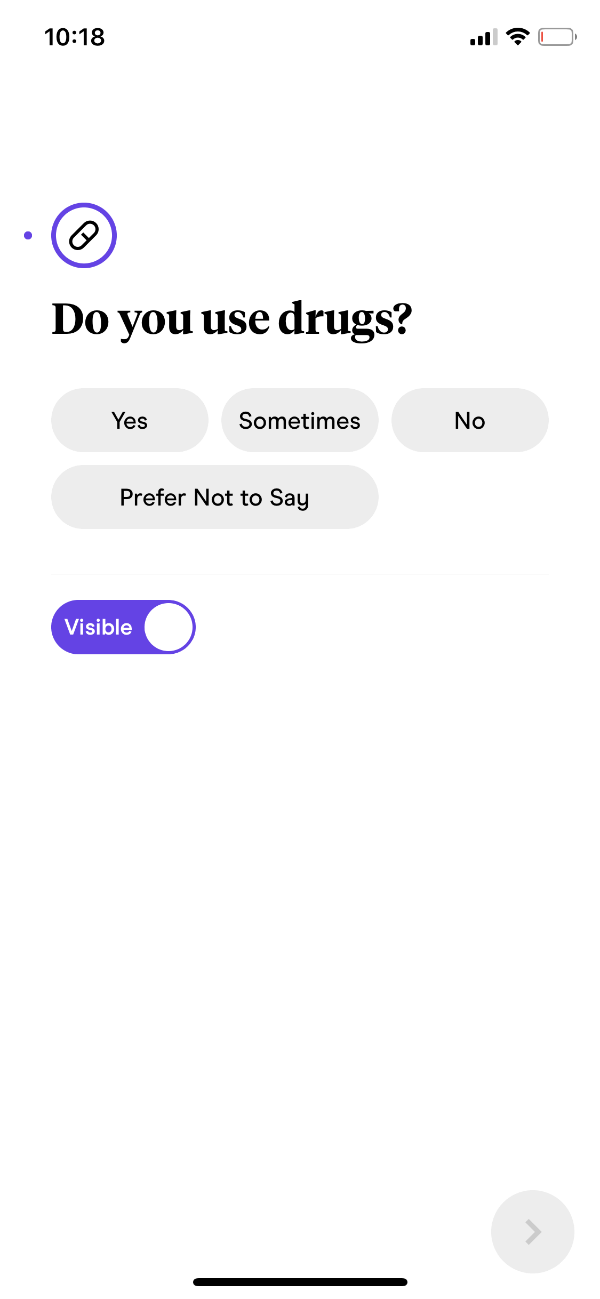 Surprisingly, there are weed and drug questions!
Those are good questions on the profile nowadays! Weed is becoming legal in many places in the world.
Drugs are still illegal though…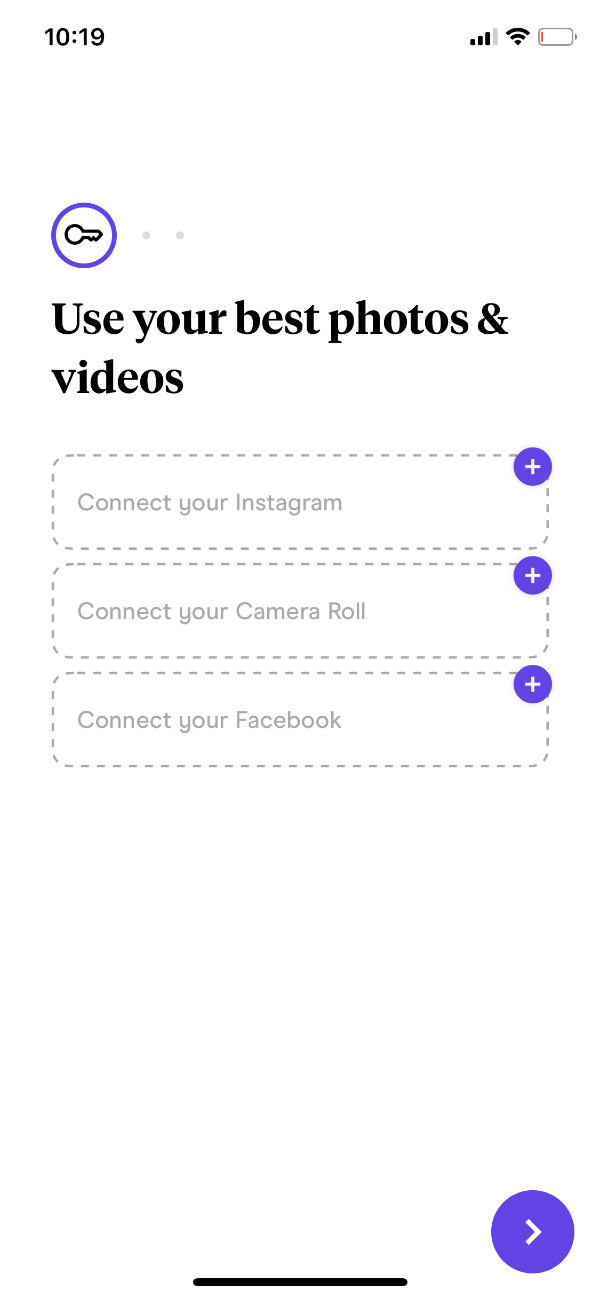 Time to add 6 photos!  Without 6 of photos, people are not able to use this service fully. 
Most of genuent profiles on Hinge have a variety of authentic photos.
This part makes this app quite a reliable one.
It would be hard to create fake accounts with 6 authentic looking photos.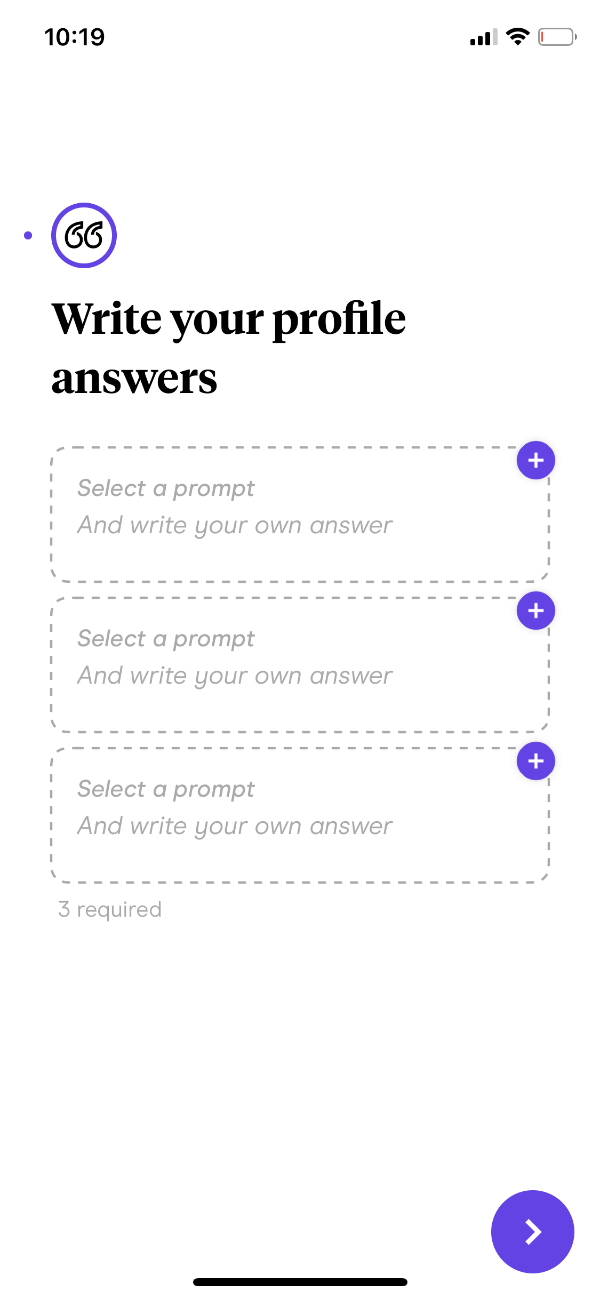 Now people can pick random answers for their random questions. They would be featured on the profile so please answer them carefully.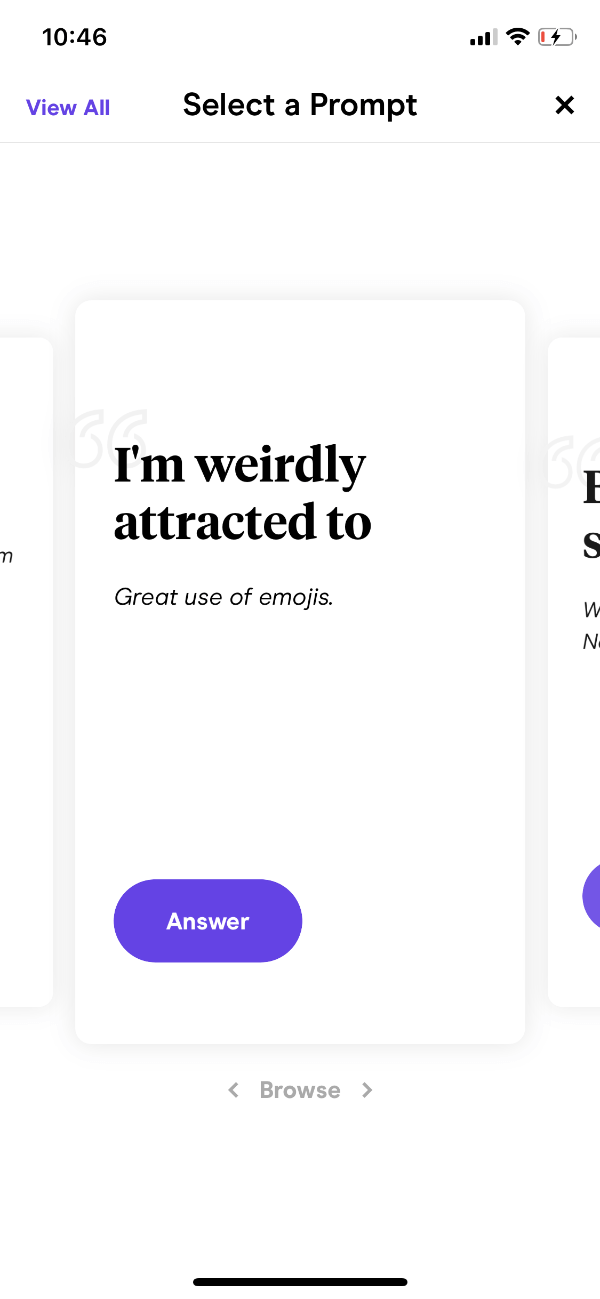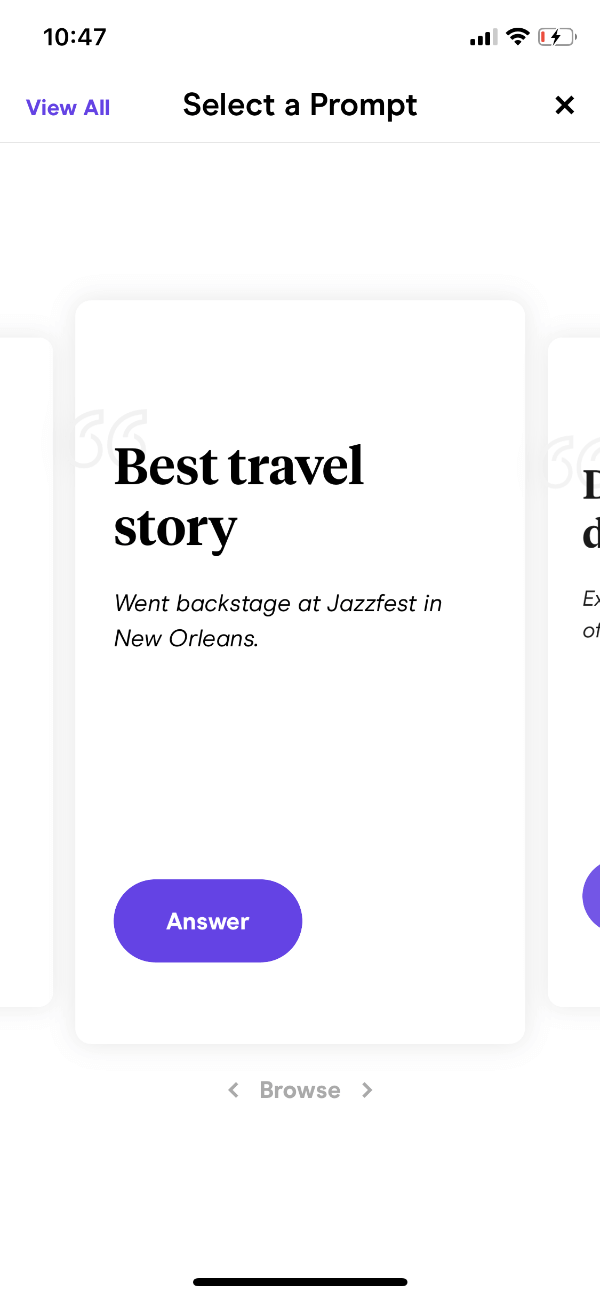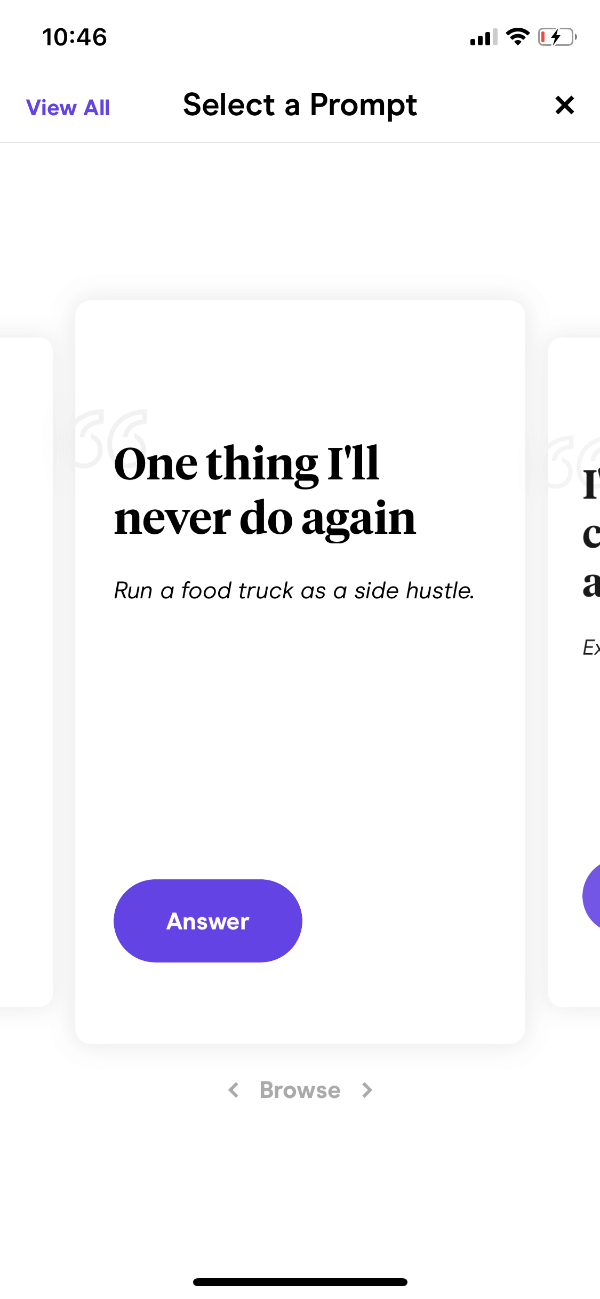 There are several questions that people can choose from.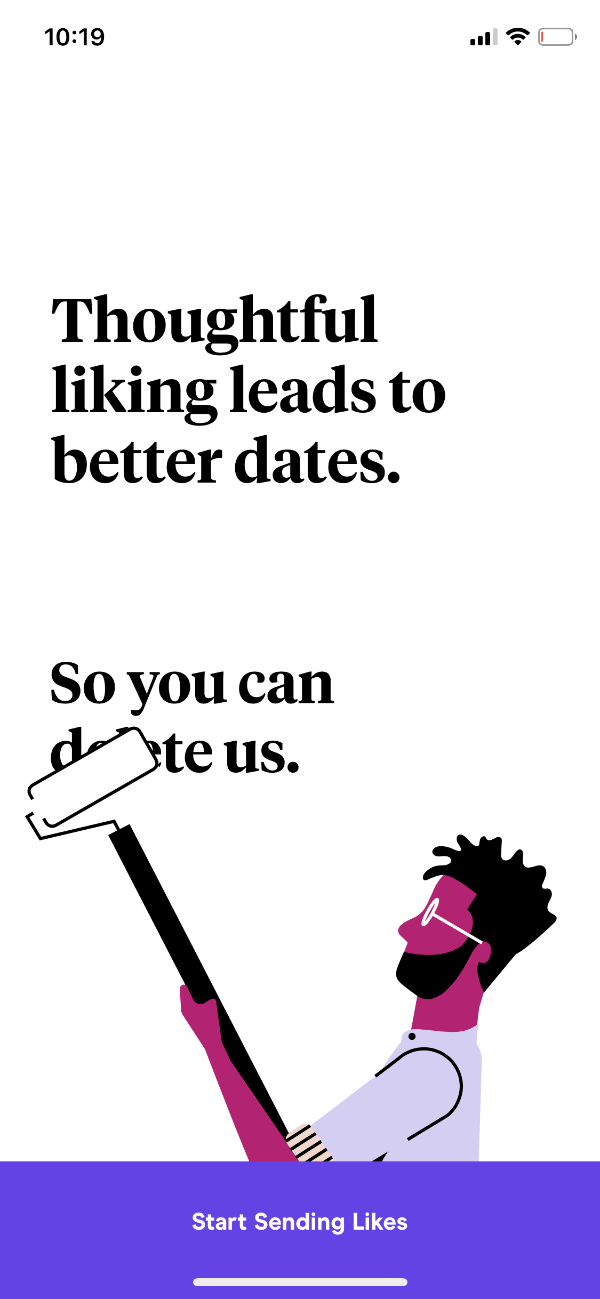 After adding 6 photos and filling in some information,  people can enter the main part of Hinge to start the dating journey.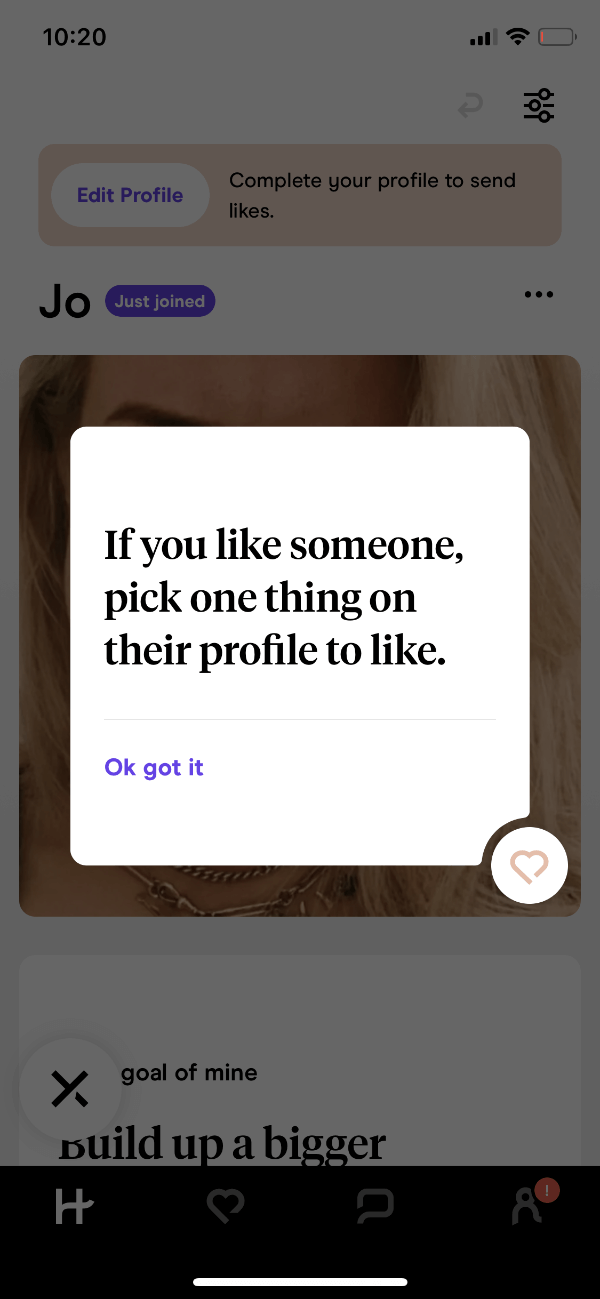 You can like a part of a profile such as a photo or an answer to a question by tapping the heart shape or reject a profile by applying the X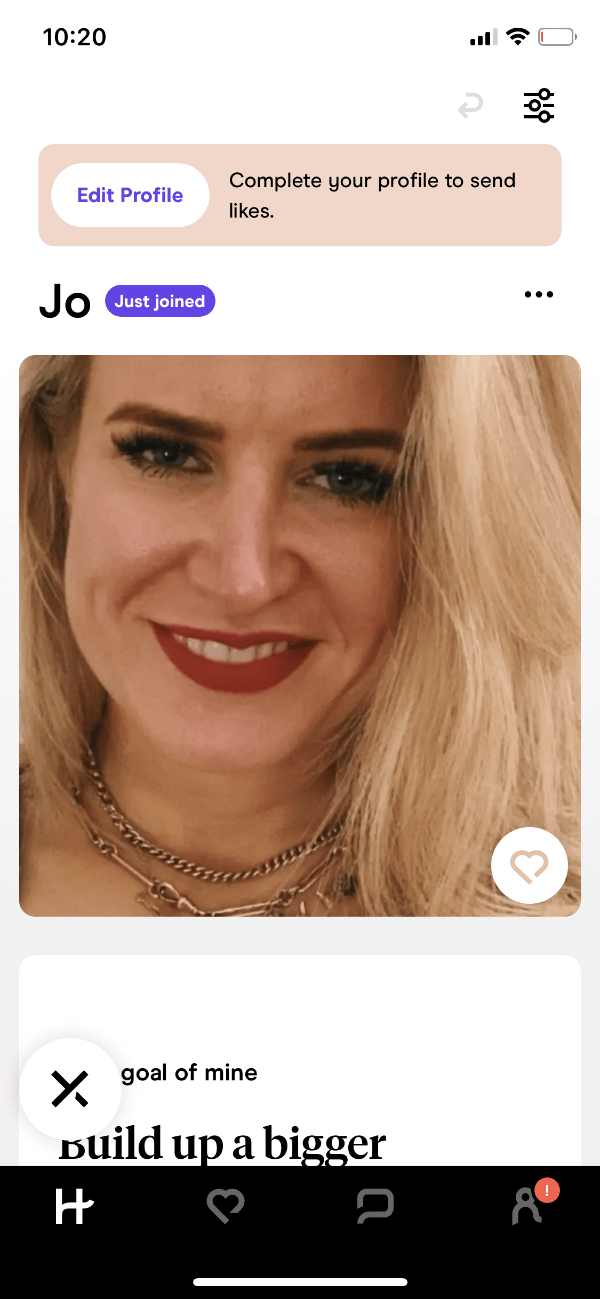 You can scroll down to see this member's full profile.
How to make contact on Hinge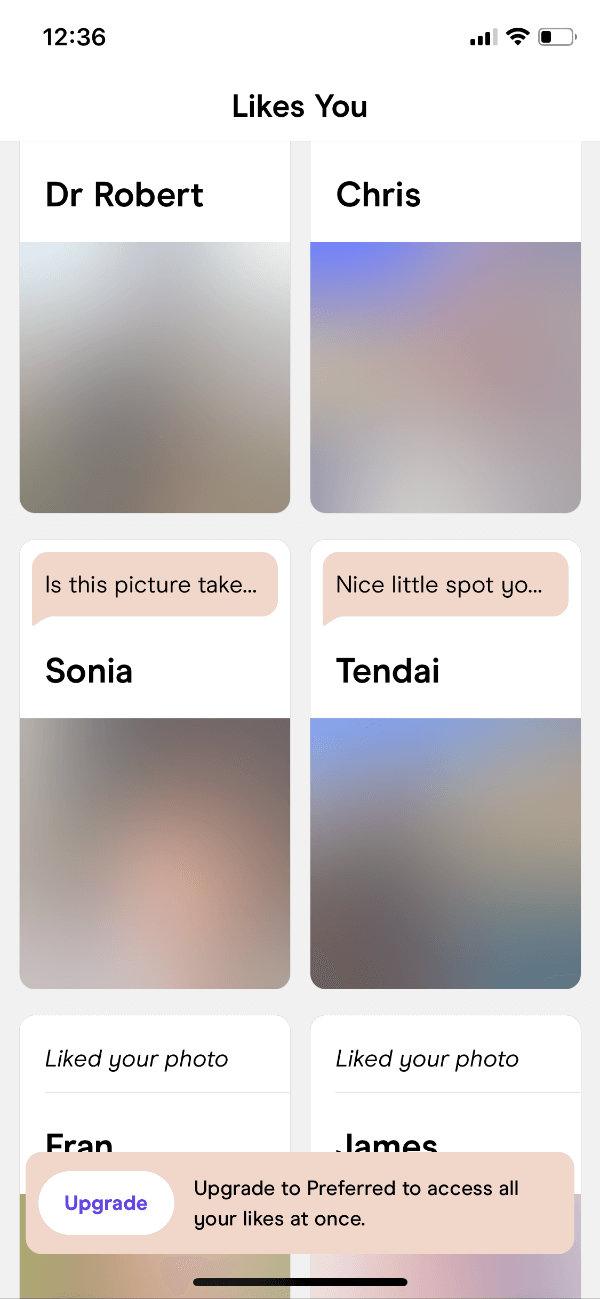 A match is made once both sides "like" each other's profiles. Then they are allowed to get in touch via messaging and video messaging.
How to Leave

From the profile which you can access from the icon on the right, people can access "Account" section.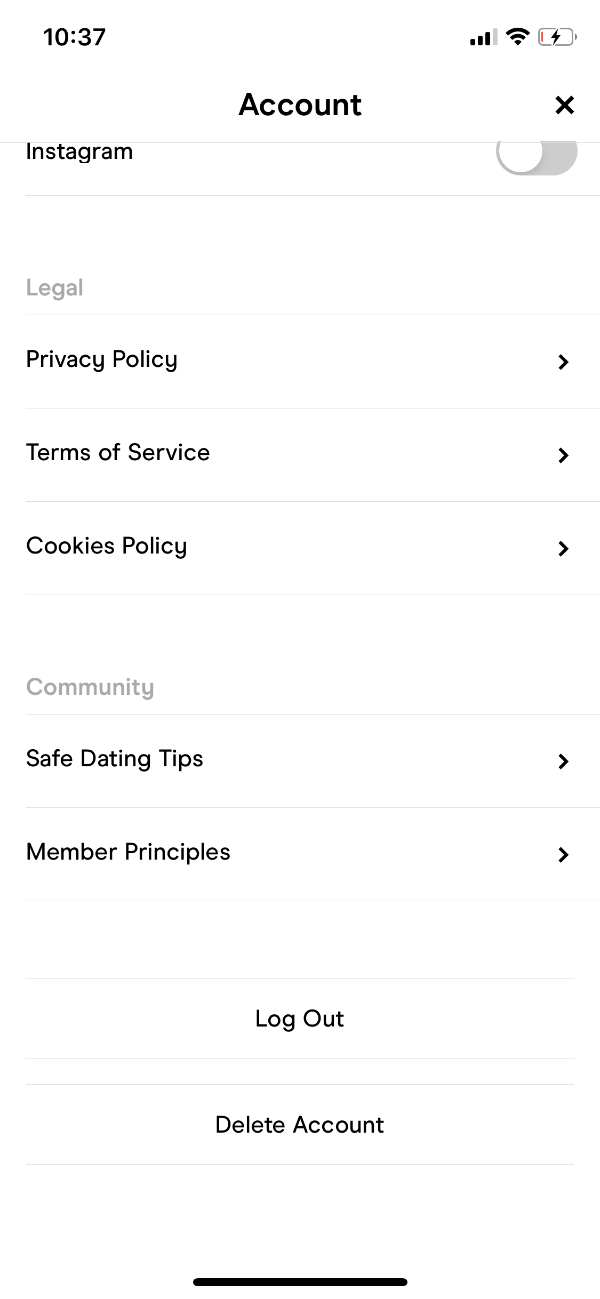 At the bottom of an account page, there are buttons to log out and delete an account.
People are often advised to read the terms and conditions before they join and delete any accounts; especially there are any payments involved.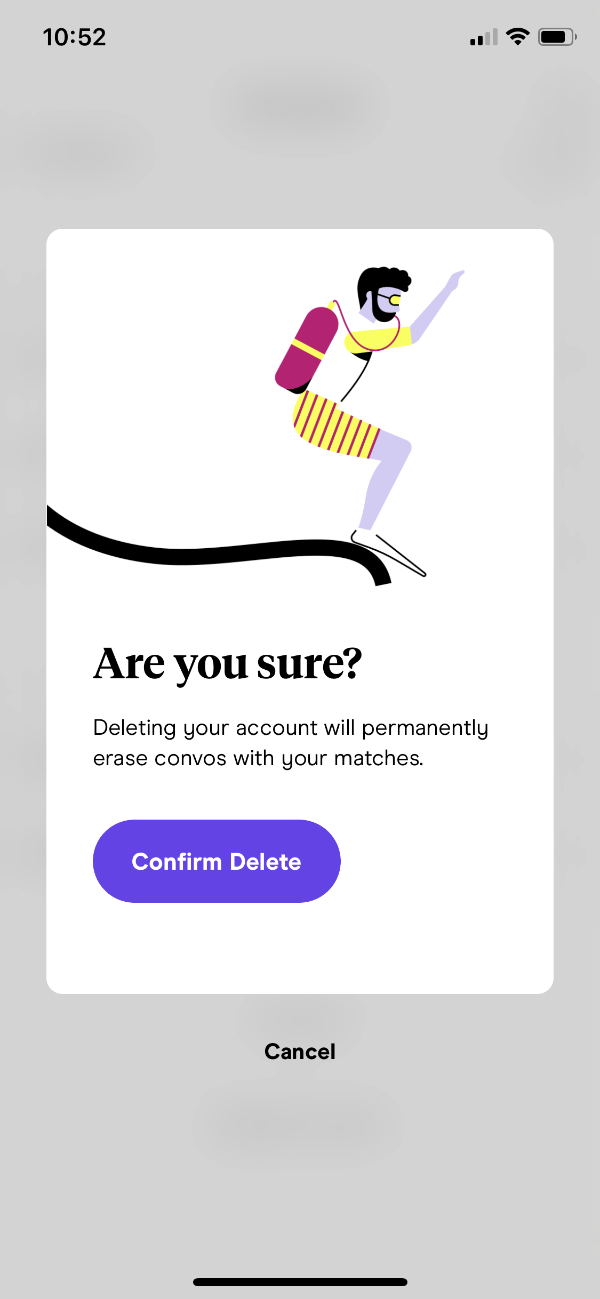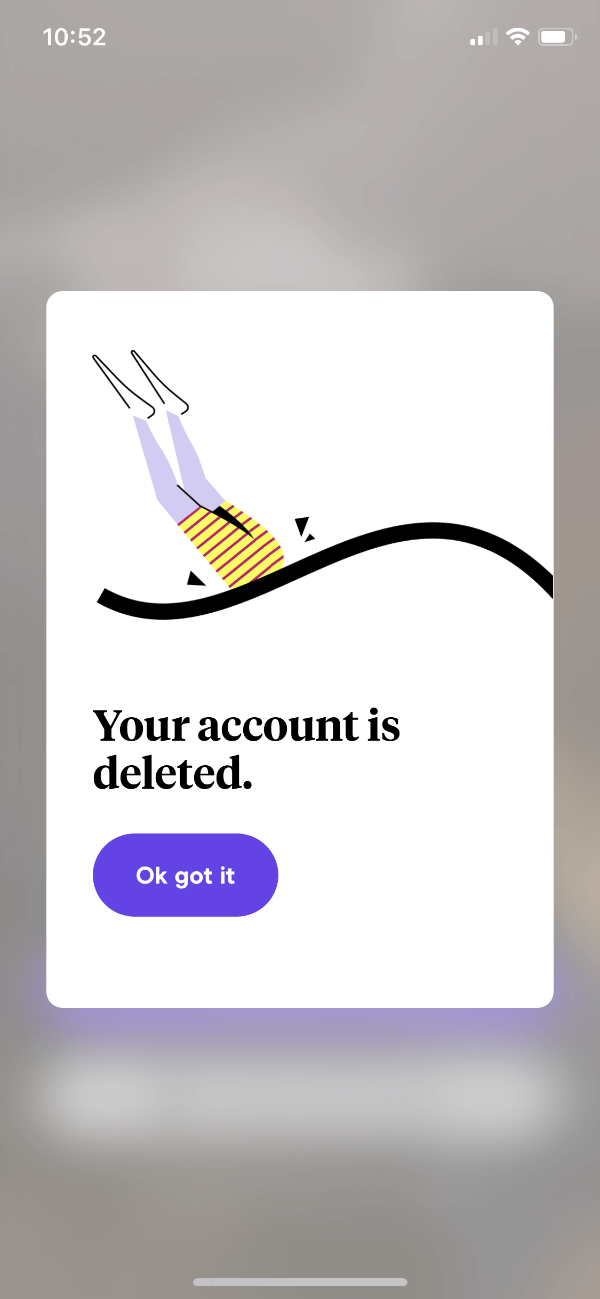 Once people click the delete account, they will make sure about your decision.
So just click ok. And the account would be deleted.
It is very simple and quick
Upgrading Hinge

The purple icon number would show how many people liked your profile.
However, I only got one notification via email that I got one like. Currently, this service is under investigation. The Match company has been accused of using this system to make their members pay to see their likes. However, this number reported to disappear or those accounts to be not genuent.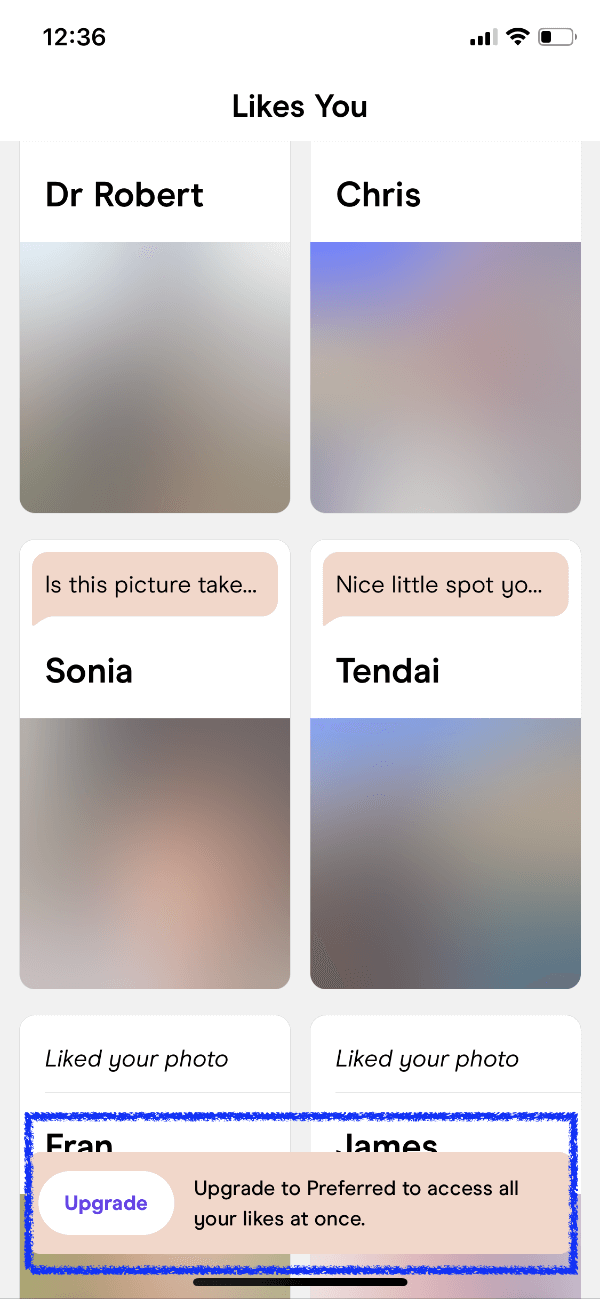 You need to pay for the upgrade to see all users who liked your profile. Remember, you can only contact other users once a match is made. (mutual like)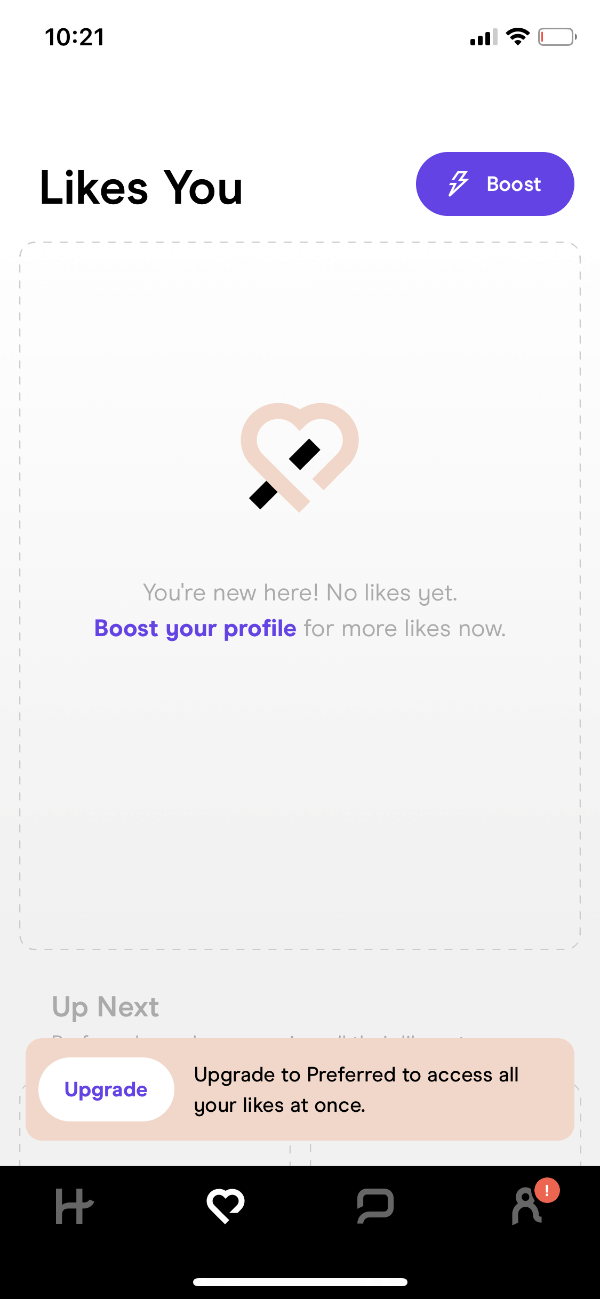 The paying membership would also give users more search options and send unlimited "like" to other users. As a free member, you can only send 10 "likes" a day.

Their membership is not expensive compared to other dating services.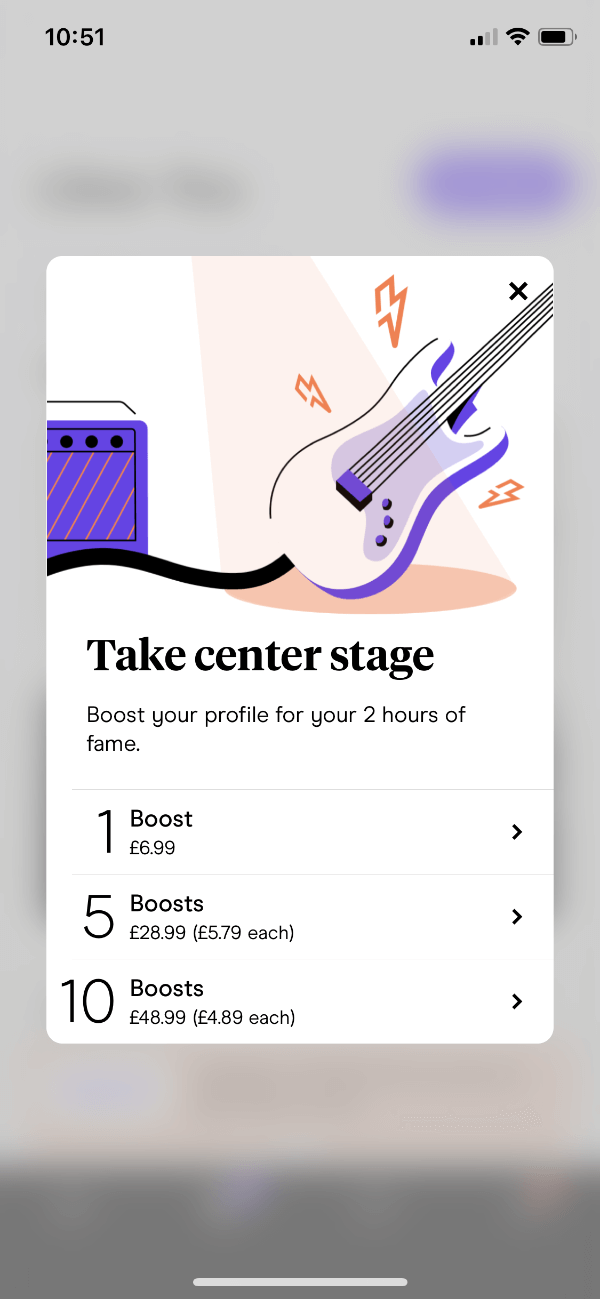 People can also boost their profiles to get more exposure and likes.
User variety
Hinge reportedly has professional males and females in their late 20s to late 30s as their main users.
The same as other dating sites, bigger cities would have more varieties.
According to Forbes in June 2020,  "OkCupid and Hinge, two of the world's largest dating apps with tens of millions of users"
Since this pandemic of Covid 19, online dating is getting more popular! With their video calling future they have a 30% increase of members' activities according to Financial Times. It is especially for women under 30 years old.
Traffic by Countries
[Sep/1/2020]

More than half of Hinge users are in U.S., not so many in Asia.
Online Review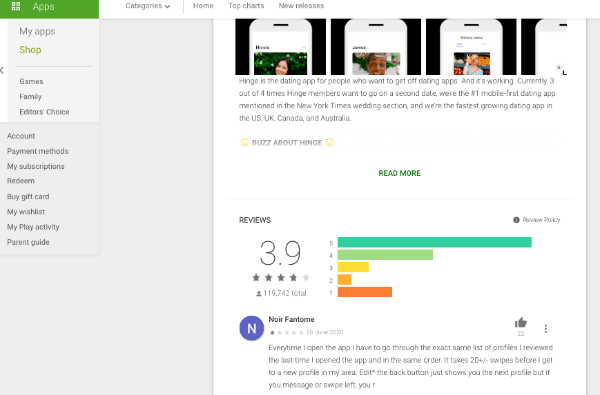 Hinge has mixed reviews online on Google Play.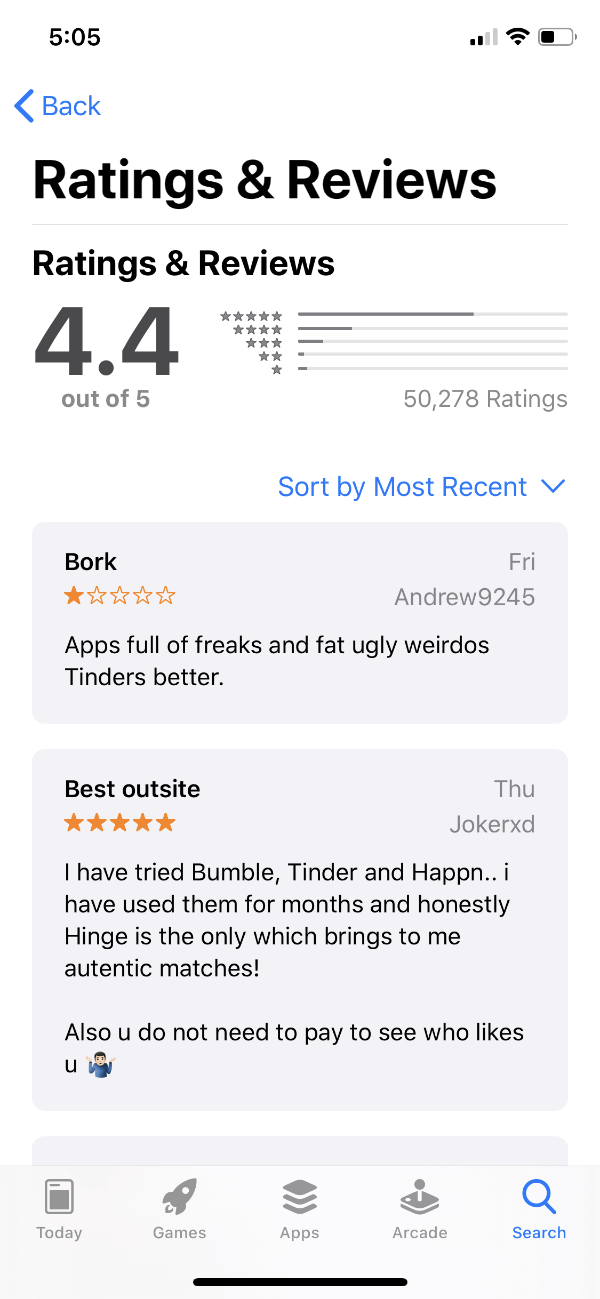 Apple Store also shows their mixed reviews.
However, both reviews prove that their reviews are mainly positive. There are also a good number of reviews which shows that many people have been using this app.
Conclusion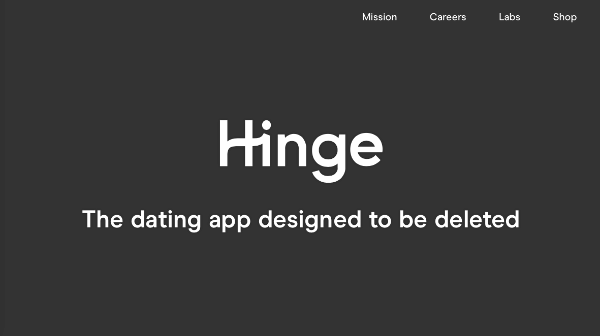 Hinge is one of the most popular dating sites in the world at this moment. There are many active members, especially women in their 30s in a big city!
The app is free to use and make contact; now it is even better because their new feature video calling is available.
If  people have 6 photos to share,  they are good to go on HInge! Join this app, start looking and send some likes! Try and Use it for free.