Elite Singles Scammer Research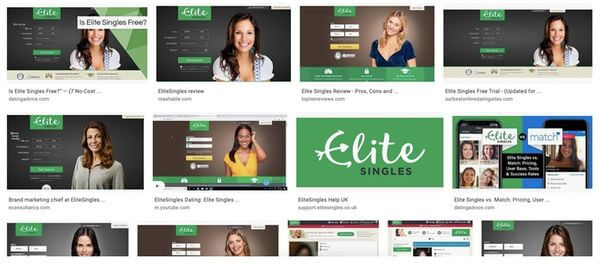 https://www.elitesingles.com/
Elite Singles has been targeting educated individuals over 30s to find a serious relationship since 2013.
They are operating internationally but mainly in North America and Europe.
They are offering website service as well as the app service for ios and android devices.
Elite Single Users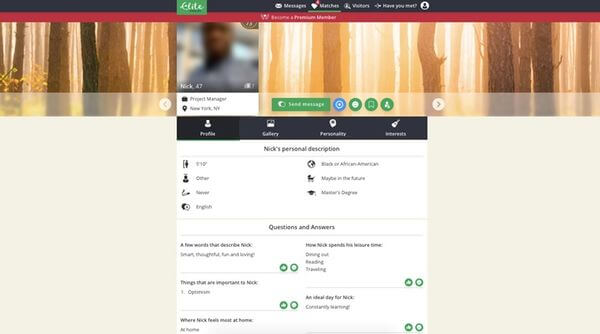 As a basic user, it is not possible to view photos. All matches are generated based on answers which people have to do when they join this service.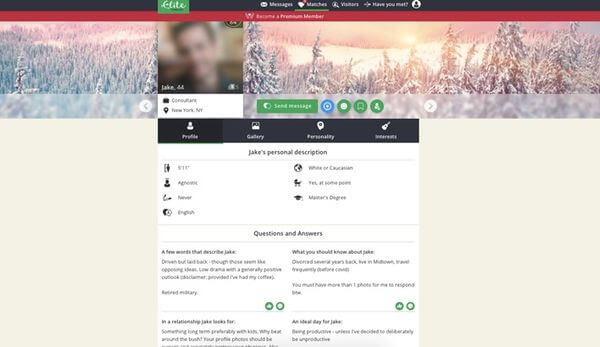 Some users filled their pages with very detailed information.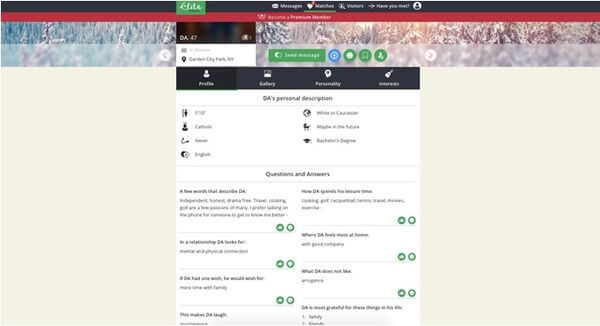 Elite Singles does not ask its members to provide any educational evidence, so everyone can put any educational background.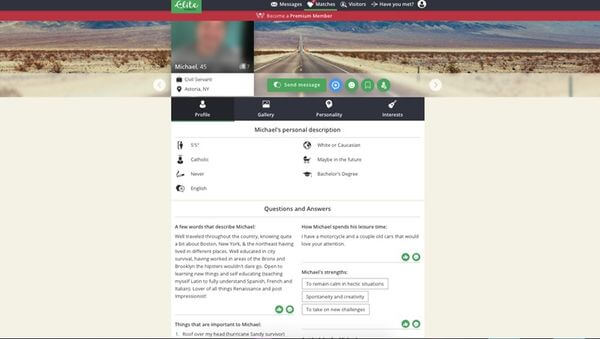 Many people probably felt overwhelmed by initial questions, thus there would be two different kinds of members: ones who are very serious about about finding partners and ones who just went through all questions just sake of it.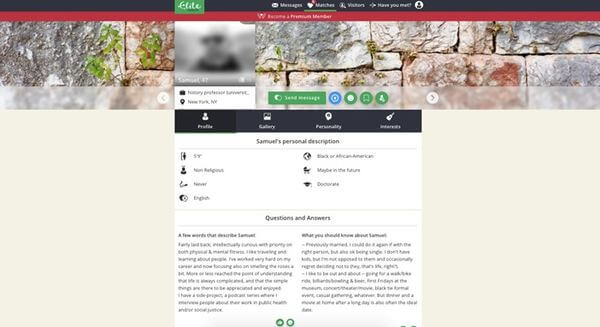 Currently, dating apps such as Hinge or Bumble are promoting first impression based matches and they are gaining a lot of popularity.
As you can see, Elite Singles are totally opposite, Elite singles members are required to read!! others' profiles! Also, they need to write about themselves which is indeed, they might need to be educated to find their serious matches.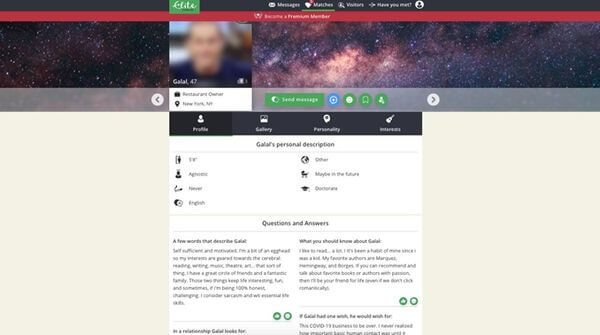 Also, it is hard to feel racial diversity on this platform.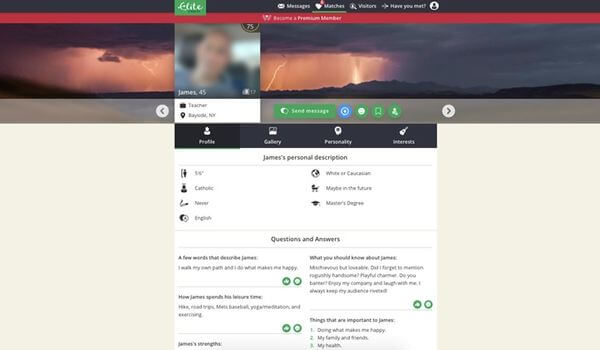 Majority seemed to be Caucasians. Their promotion also lacks racial diversity.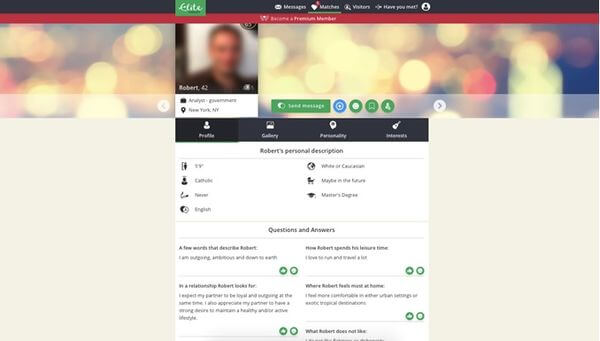 Also, this is common but there would be more chances to get more ideal matches for people in a big city. Otherwise, people more likely have to travel to meet their matches.
Users get a certain number of matches a day. so people would get enough reading time.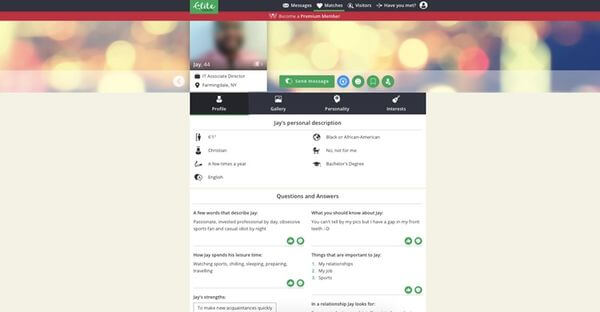 However, a person who is located in an unpopulated area, the person would get some suggestions which are not ideal. This is just as most other matching services, the algorithm works that way.
Elite Singles Scammer App Reviews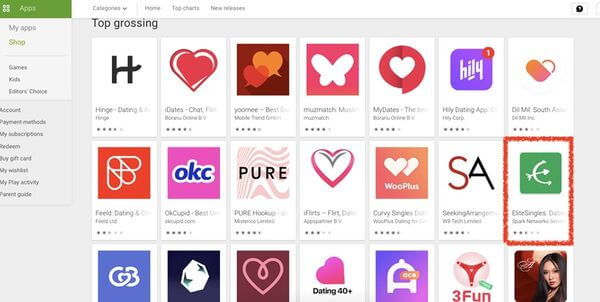 They are on the top grossing list on the dating app section on the Google store.
This shows some are still signing up and paying.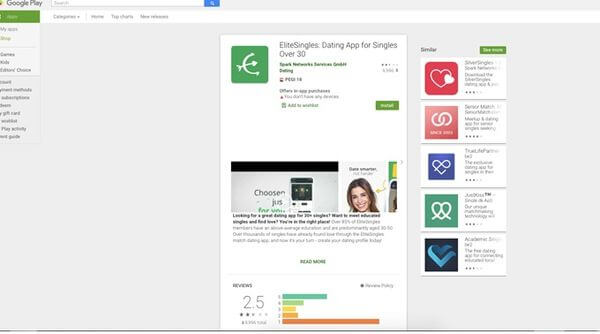 Google Play
On Google Play, there are a lot of negative reviews about actual app problems.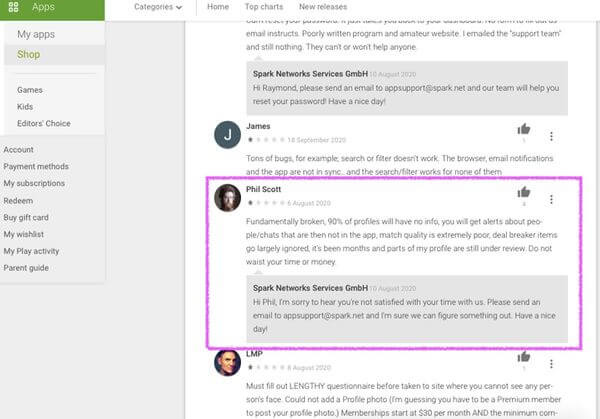 Some express a lot of profiles that are empty. This is because a lot of people think as if this service like others, you can at least do basic things:messaging and viewing photos. Then they realise that they can not do anything without pay so they would just leave as it is.
Initial questions are too long thus a lot of profiles are empty.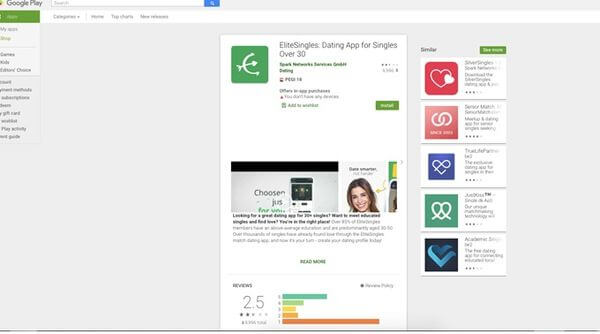 Apple Store also has mainly negative reviews but they are mostly about the app's troublesome functions.
However, it has about 8.8 k reviews.
Elite Singles Online Review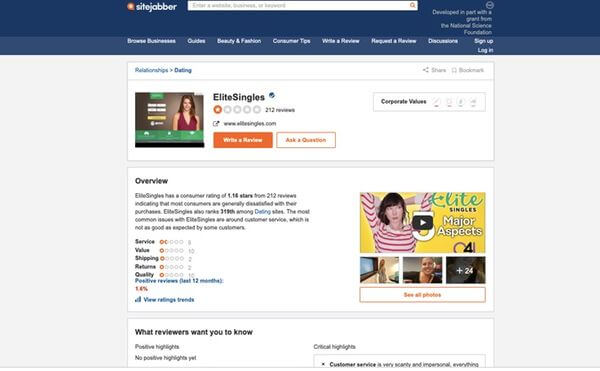 sitejabber
On Sitejabber.com, Elite Singles again has mainly negative reviews.
The main negative reviews are about auto renewal and they were charged a lot of money. Their cancelling icon seems to be hard to find to cancel the subscription.
However, this is the standard trick of all subscription services. People need to read their T&C.
Also, some are expressing that although this site is promoting "educated" people, it is true that there are no check or submission requests about actual educational background. Thus everyone can put fictional educational information and profession.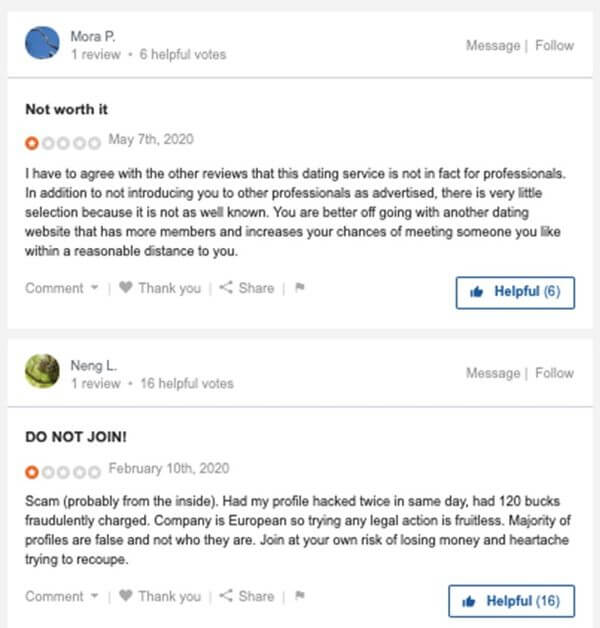 Moreover, many mention that there are many scammers roaming around in the site.
There are also posts about their matches being too far. This is also a common problem for people living in a less populated area.
Elite Singles Scammer Verdict
It would be costly to operate a scam on this platform because people spend money to make contact on this platform. And the fee is not cheap and people do not get refunds easily. (but you have 3 days after the purchase to cancel your order)
However, there is no check done for educational background, income and profession thus, people can pretend to be anyone.
People left comments on reviews about reporting scammers; however, the operator did not respond.
This service is not perfect. There are many alternative services suited for current online dating situations, such as video calling, which comes the most important function to have due this world pandemic.
It would be hard for scammers and catfishing people to operate under this circumstances. However, people need to be very careful to share personal information on any online services.