Dig Review- A Dating App for Dog Lovers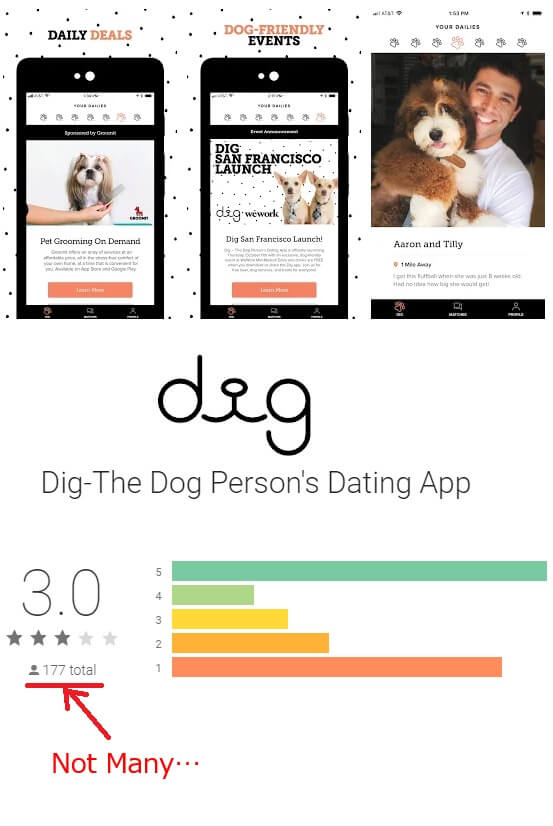 https://digdates.com/
Dig Verdict
"Dig" is a dating app for dog lovers newly released in 2019.

Since it is a new app, it still has very small number of users, and shows up more than 2000 km ahead members. However, there might be more people as the app becomes more popular and improved.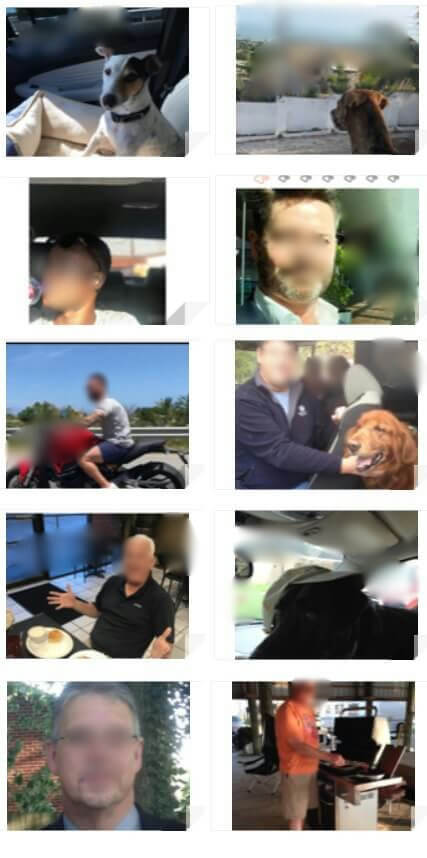 Dig users age is 40s-60s mainly, young people are few so far.

For example, I really wanted have dates with a boy(or girl?) below(Jack Russell?), but his(her) area is too far. Also, as I used question marks above, I couldn't find information about dogs even though this is a dating app for dog lovers.
Probably, since the number of users are very small currently, it's faster you to go to dog walking parks near you to find date with dog persons.

If you are curious about this app, nothing loose to check it out since Dig is a free app. Also, I haven't seen any scammers so far.

Even when you cannot find a person to date, you can enjoy watching dog pictures at least.

For sure, all member's are dog lovers include the Dig support team. The image below shows the team that operating the app. They seems very young team.
The Dig Team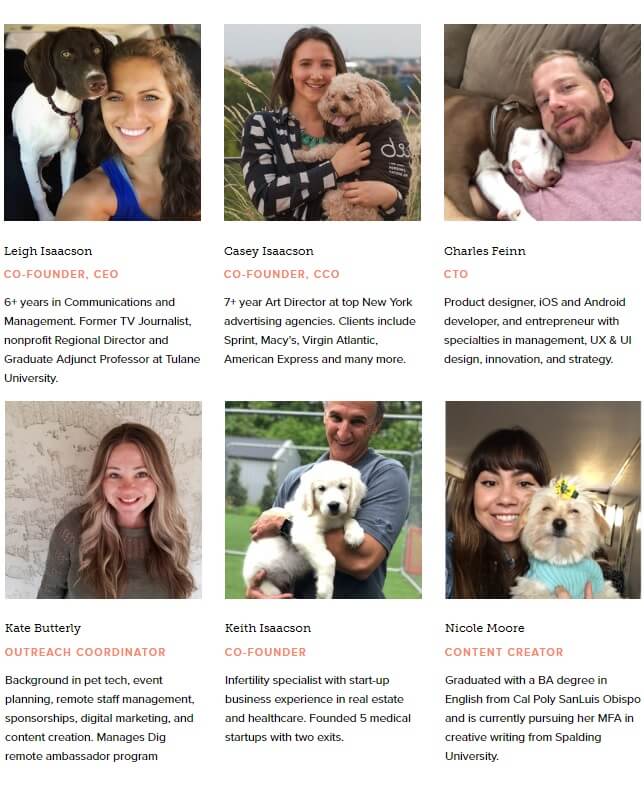 Dig Support Page: https://digdates.com/support

The perfect excuse to adopt another dog! "Pet ownership is good for your health! Dogs not only enrich our lives emotionally, but also help us stay in shape, fight off disease, and manage stress." – @WagWalking https://t.co/ftm8bqflQI pic.twitter.com/AQHokmVDvc

— Dig – The Dog Person's Dating App (@DigDates) 2019年9月18日
@DigDates
Dig Feauture
It's very simple. No search function. What you need to do is see other users' photos displayed on the screen, and tap how you feel about the person.

You tap heart button on the bottom left if you like the user of his/her dog, star button on the center of you really like, and block button on the right if you don't like the person or dog. The picture below shows how the screen looks like.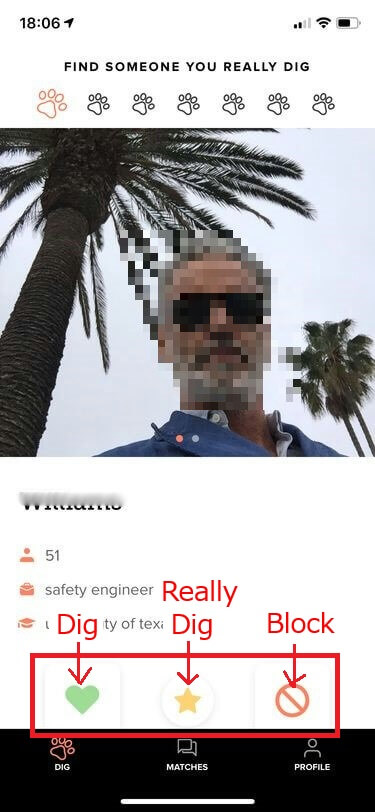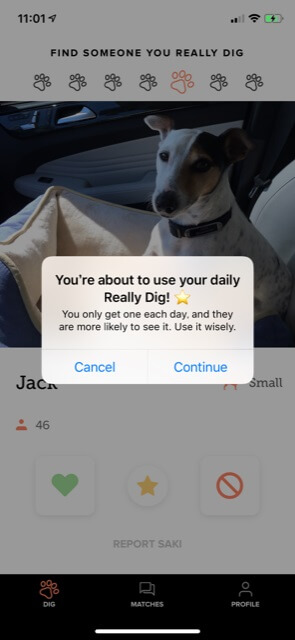 If you and the other user both "digged" or "really digged" each other, then you will be connected and start communicating. As shown below, unless you didn't dig a user, you are never connected to the person.
Dig Fee
All functions are Free.

Nothing to complain since it's free, but there is no search function. Basically you can't choose members being shown on your screen. Based on your "Matching Discovery Setting" shown below, Dig displays the best members according to the conditions which you set it up.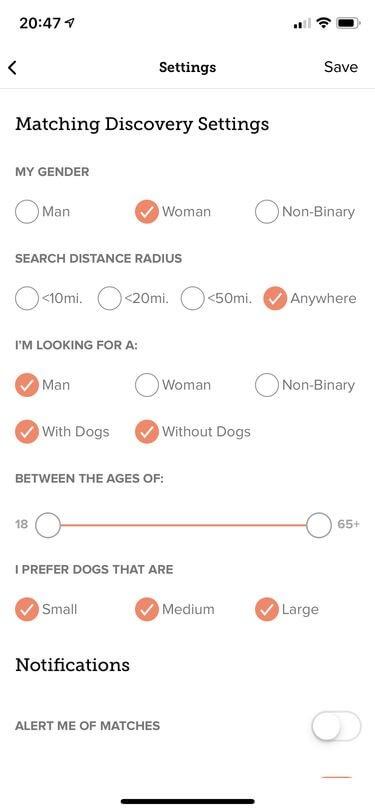 Since users of Dig enter preference of distance in "Matching Discovery Settings," you are required to turn on the location service to use the app.
How to Resist Dig App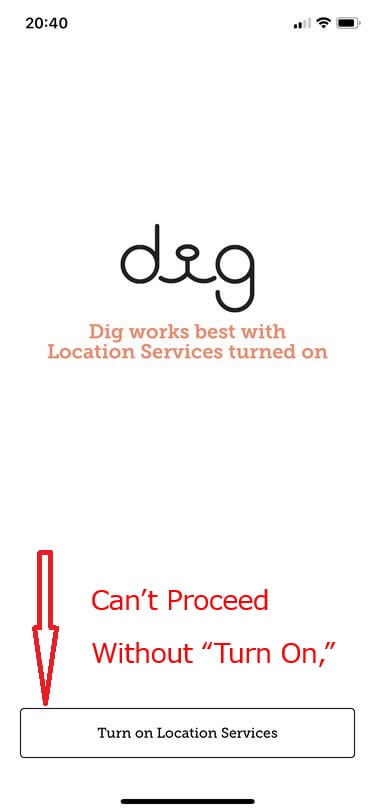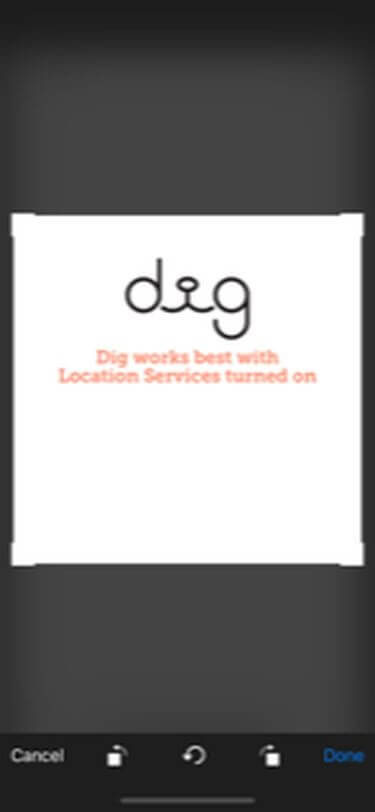 Also, you are required to add photos during the registration process.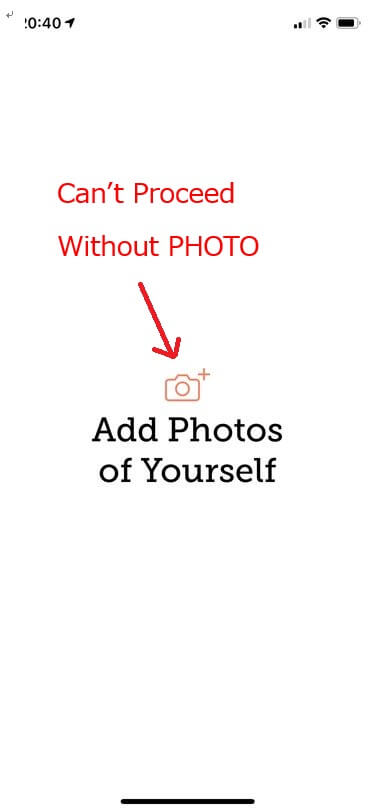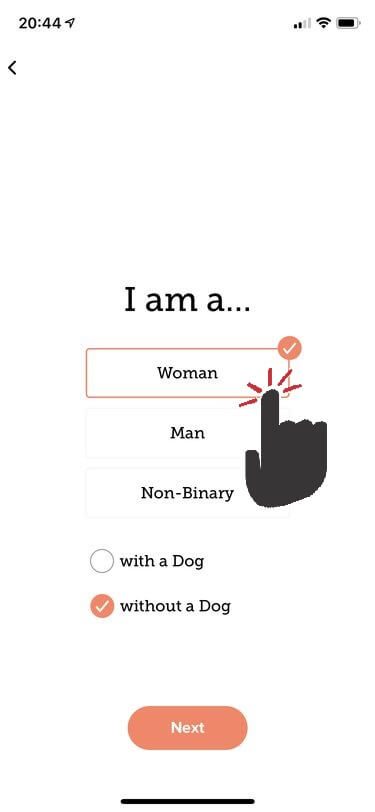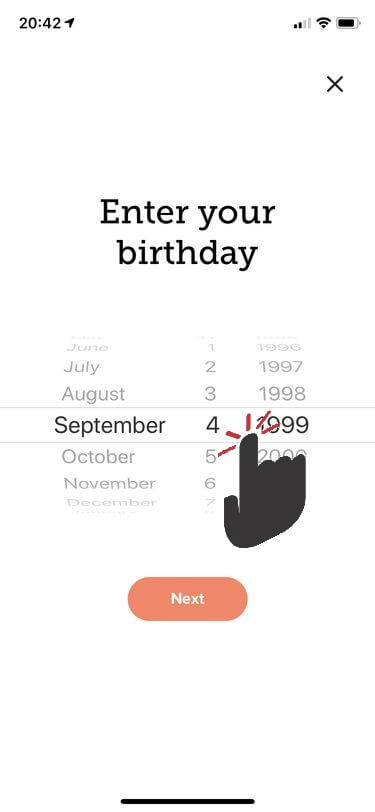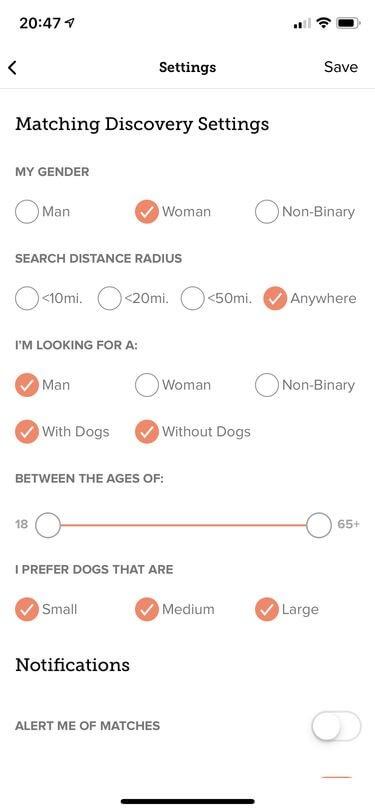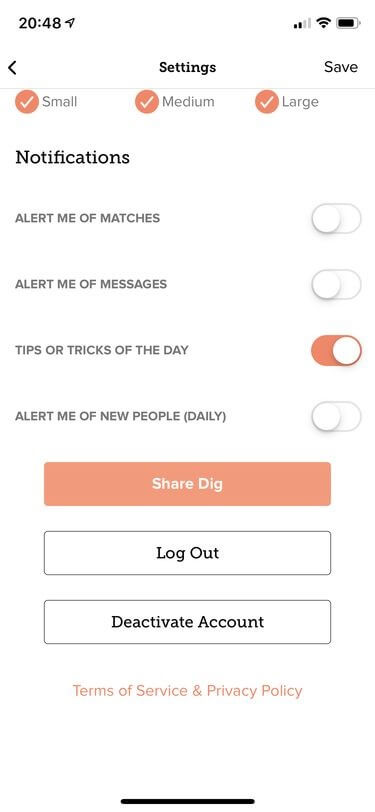 Right after the registration is done, there is "No Match" for me.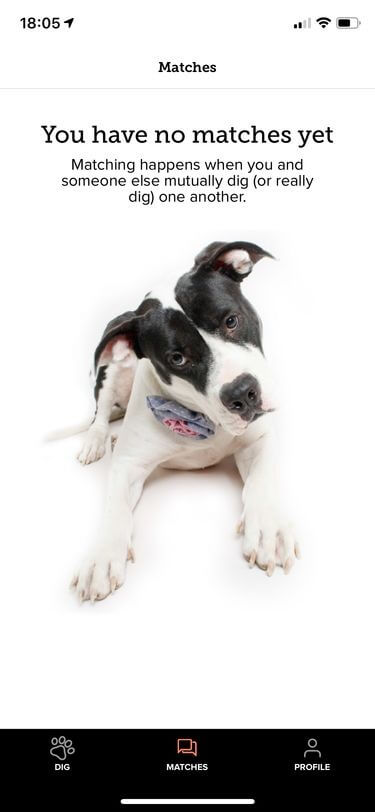 24 hours after I finished setting up my profile, it displays up one person. That's all.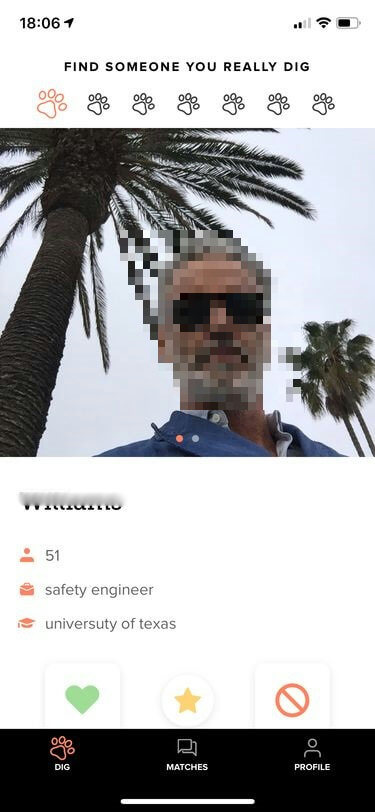 48 hours later, comes up more. It's still not many, and I need airplane to get all of areas if I try to meet them.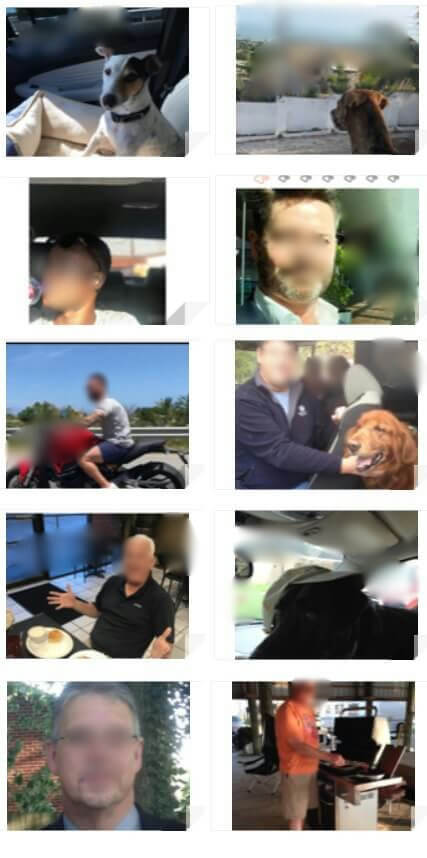 Dig Reviews
So far, about 180 users left review of this app on Google Play. The average rating is 3 stars out of 5, and it seems not good. Many of them were writing about similar things, so I listed some of common comments from users.

Pros


App Store

If anyone is at your areas, sure it's easy to be friends. Since this app is targeting dog owners, users seem to enjoy using this app by finding other users who also love dogs.

I haven't seen any scammers so far, and there is no review writing about trouble by scammers. It might be because this is relatively new app. Some reviewers are worried about scammers will increase from now on.
Cons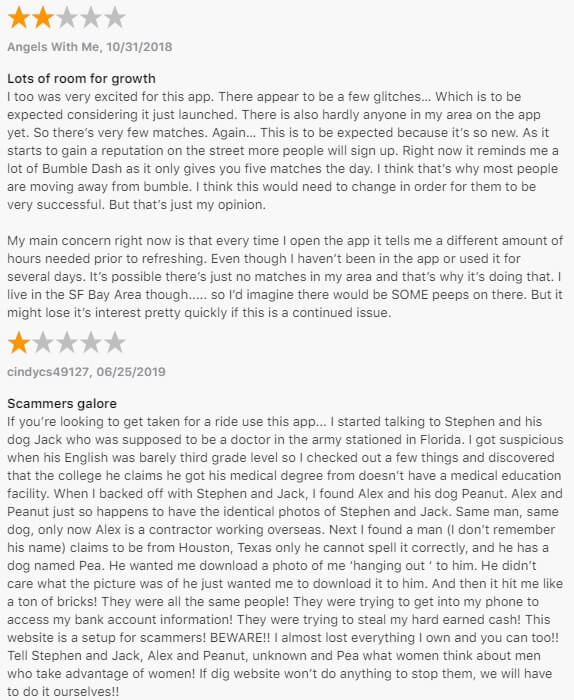 App Store
Fails 4 Fun

Many reviewers are complaining that they cannot find people in close areas. One reviewer even says it is easier to find a date by going to the nearest park from home. This problem will be solved if this app becomes more popular and the number of users increases.

Some of the review shows many people are experiencing technical problems and they couldn't even start using the app. During the registration, new users are required to add their and their dog's photo. It seems many people having trouble in adding those photo and cannot move on to the next registration step.

There are many negative reviews, but problems will be fixed in short. The creator of this app left comments on most of the reviews, and some comments say they fixed the problem which reviewer is complaining about. Creators are open to negative feedbacks and acknowledging the problems.