Bumble Support Review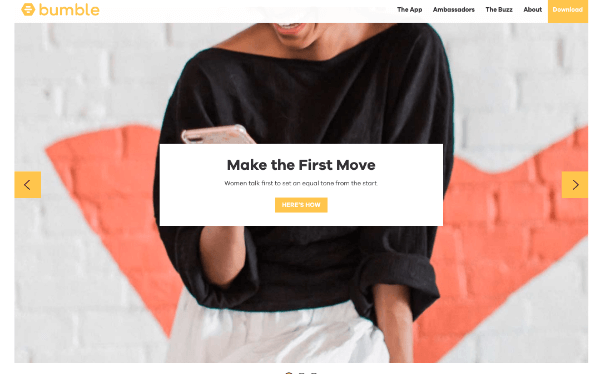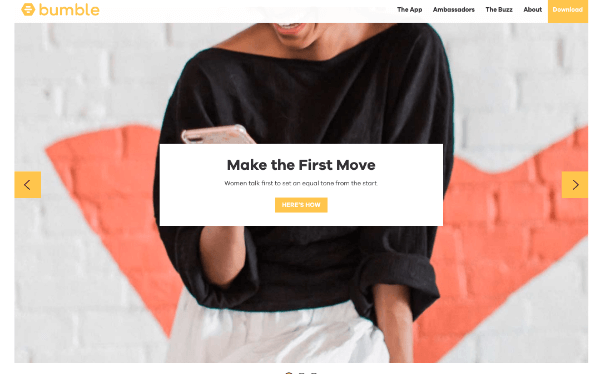 https://bumble.com/en/contact-us
Bumble's mottos are the first impression matches and women make the first move! 
Bright yellow themed branding and following the world trend, Bumble is getting popular.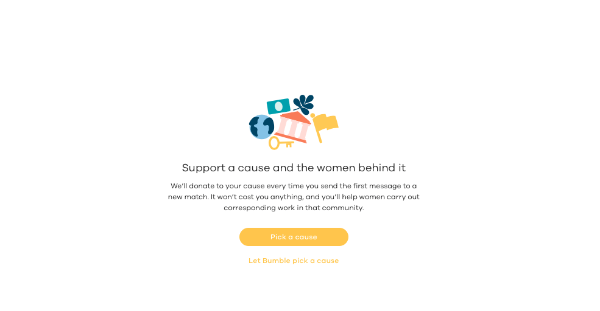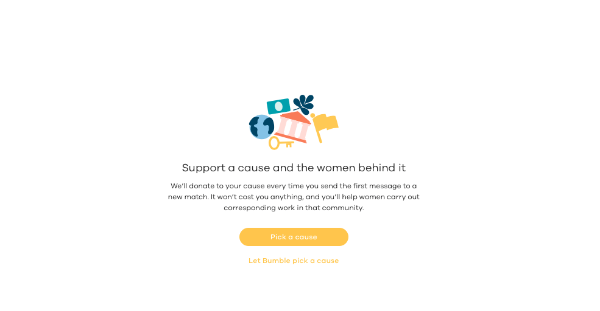 Bumble seems to support women a lot, they are even asking for donations.
It is not so clear what this donation is really for…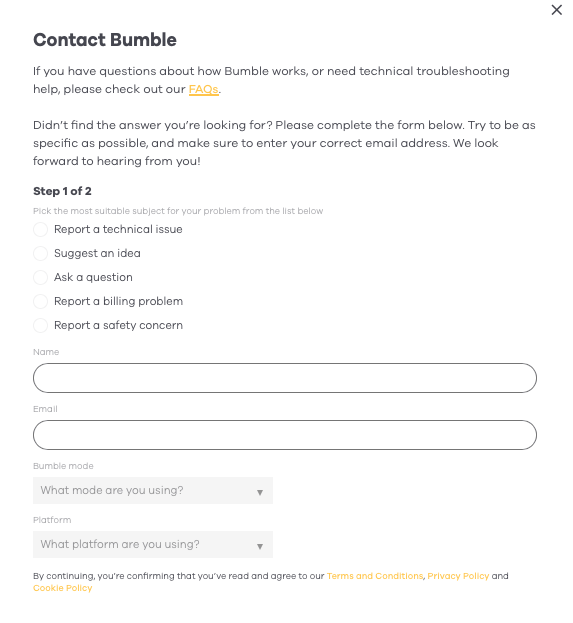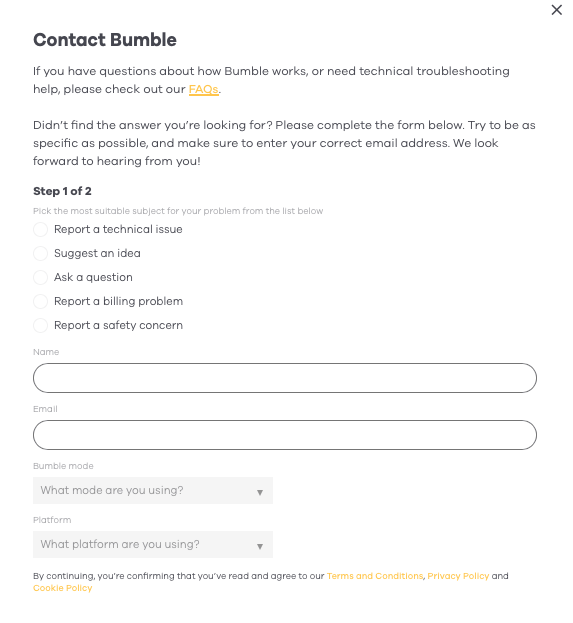 I contacted their customer service if a member can swap an account between Bumble date, Bumble BFF and Bumble Bizz.
You need an email address to get their response as normal.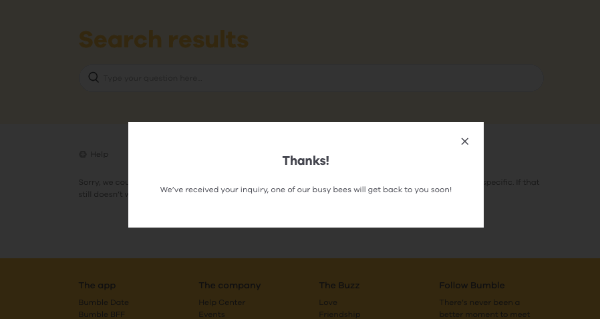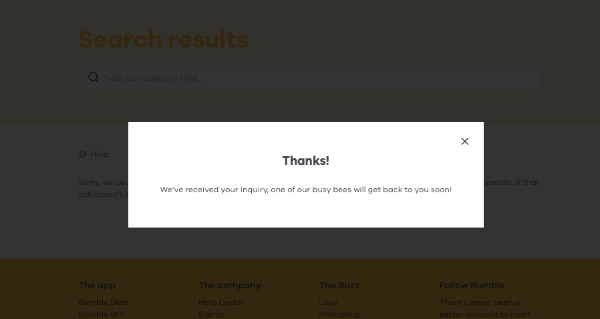 As usual, you will get this notification of submission.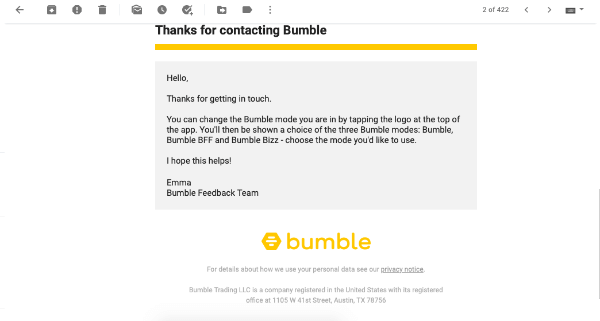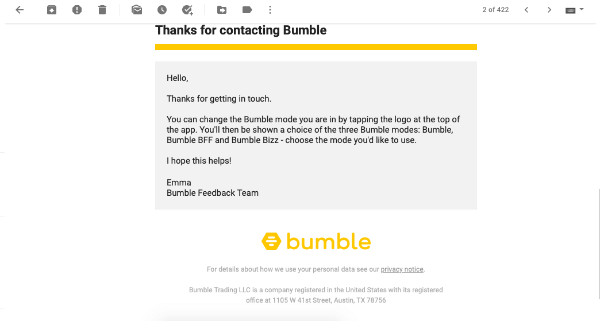 I received an auto-reply asking for 48 hours to get my answer, thus it's not as quick as some other customer services. But this is acceptable, bumble is nearly a free service.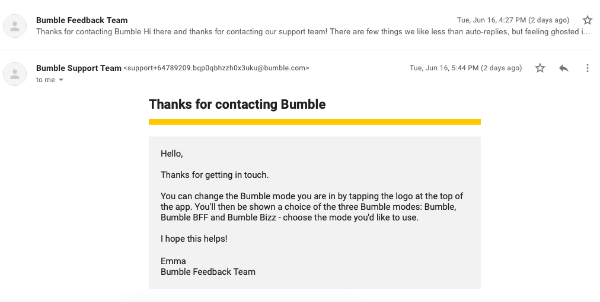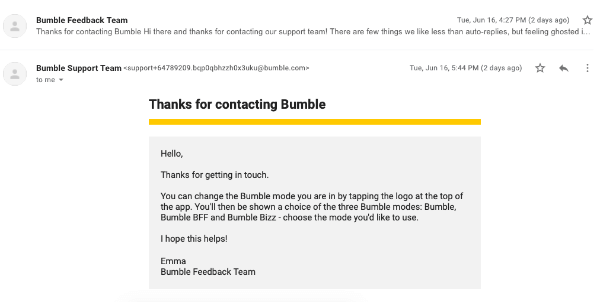 Within a few hours, I received a reply from them. Thus their customer service is there to help members.
However, my question was a very simple one and it did not involve any finance matter, hence the quick reply.
Bumble Online Review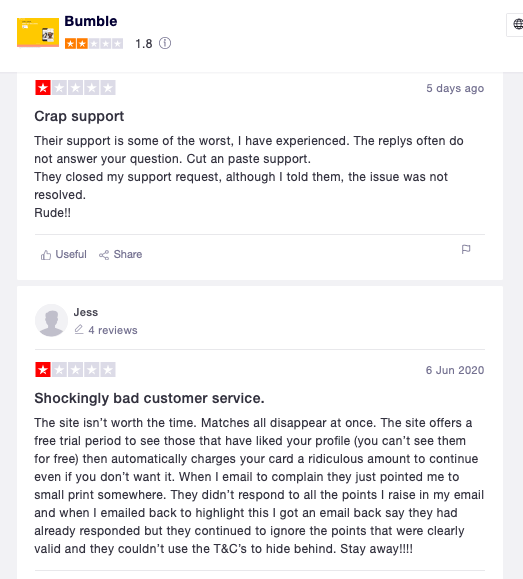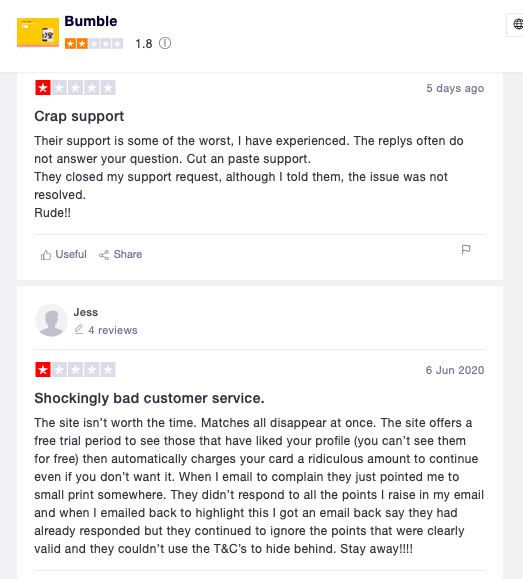 Trustpilot
Bumble costume service has negative reviews on trustpilot.com.
Most of the reviews were about the customer service being no avail.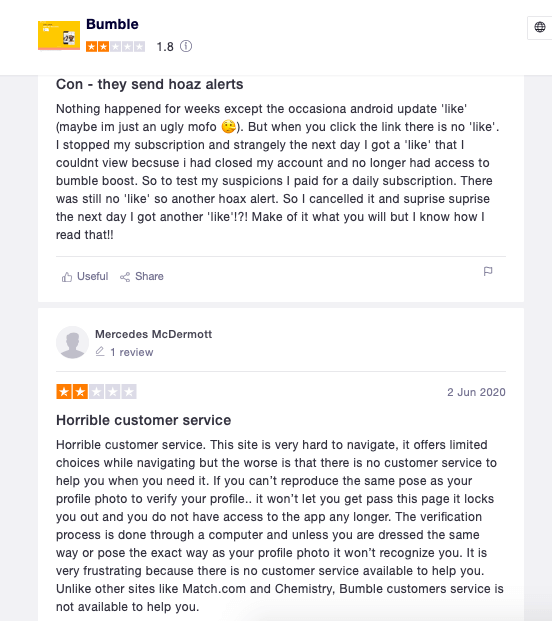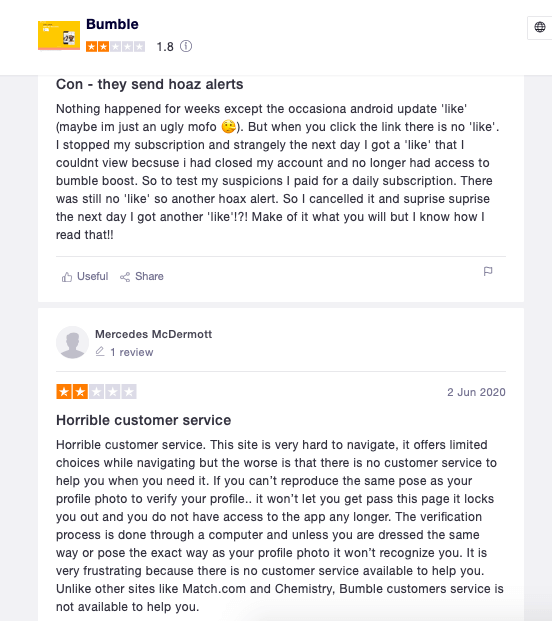 Trustpilot
I would disagree with this negative review above. This site is very easy to navigate once you get used to it. The customer service is also there!!
Apple App Store Review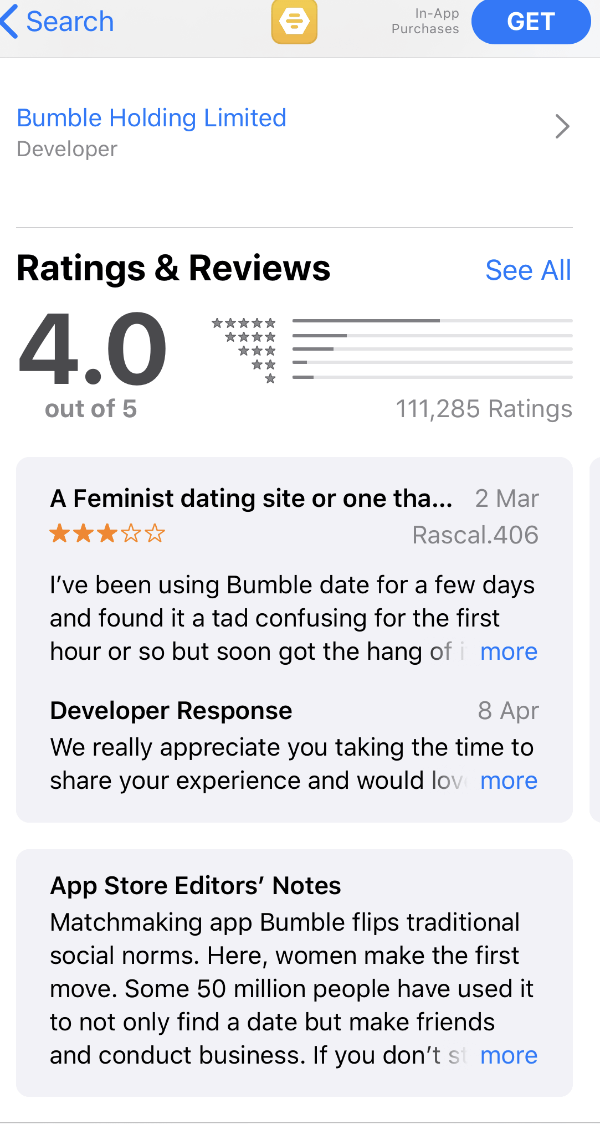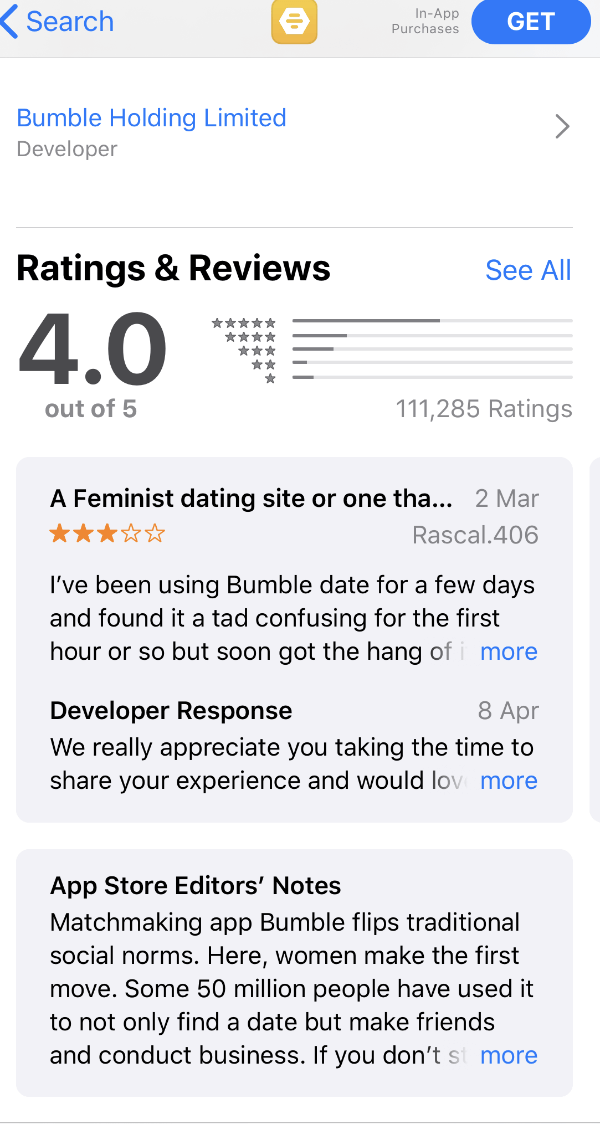 App Store
There are many reviews for Bumble Apps on the Apple store. There are many complaints from male members expressing this app is too female friendly.
Their customer service seemed to respond to those negative reviews replying with exponation.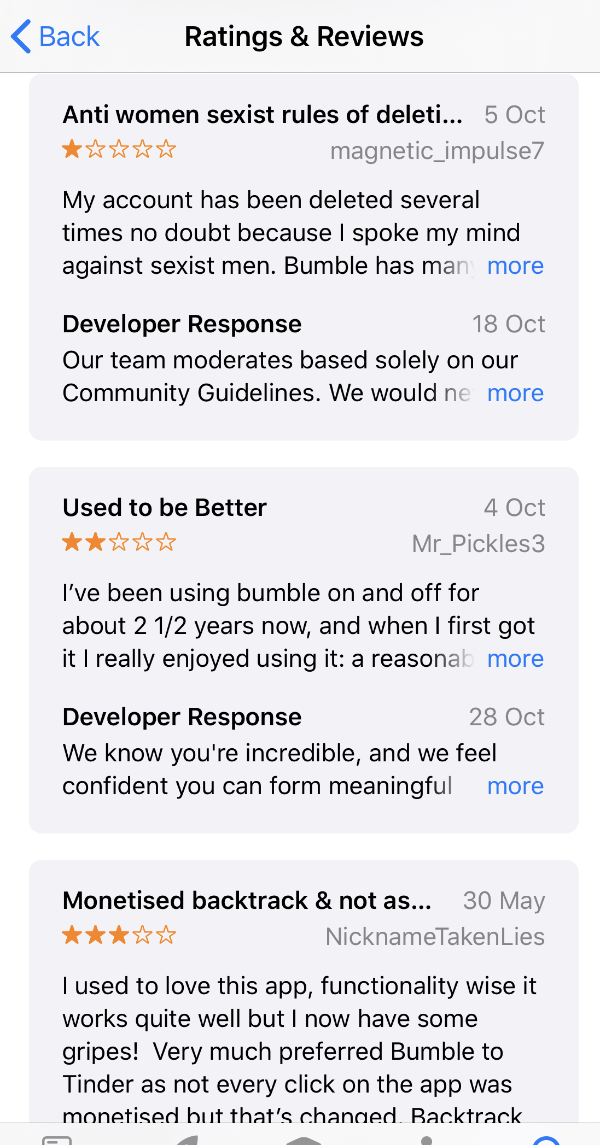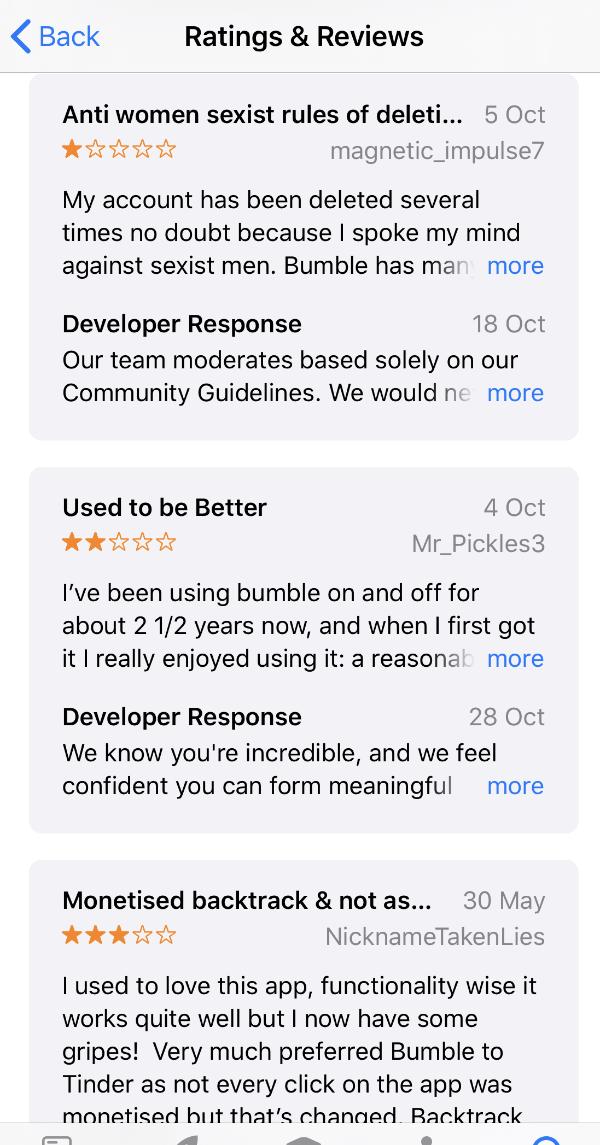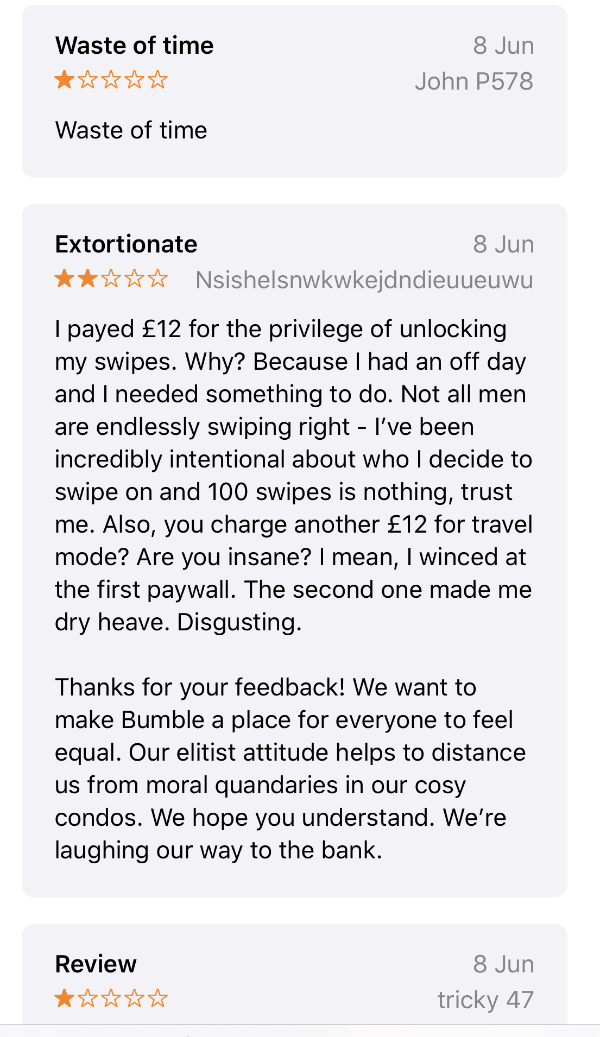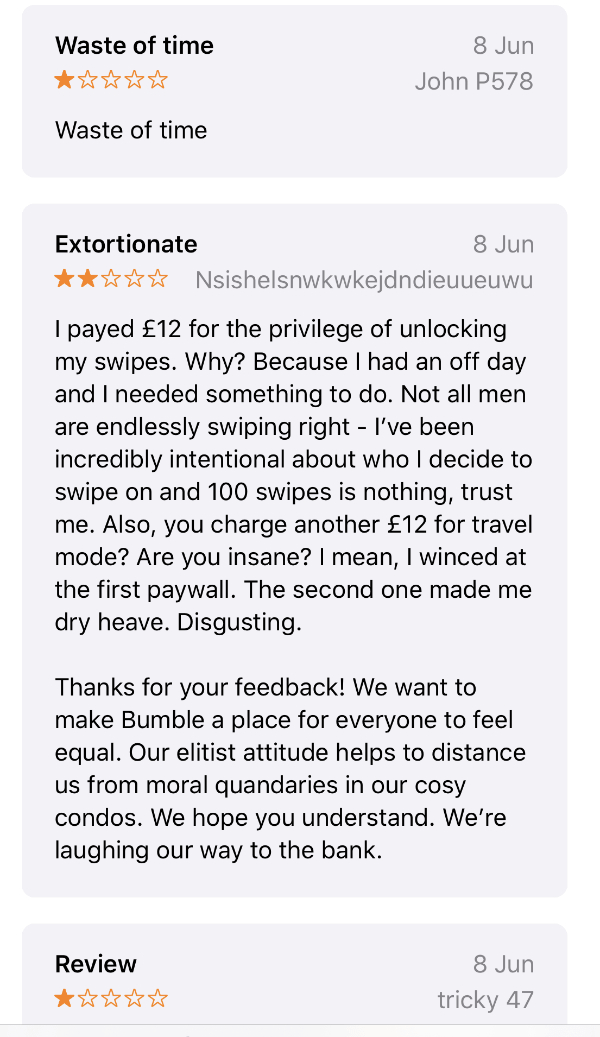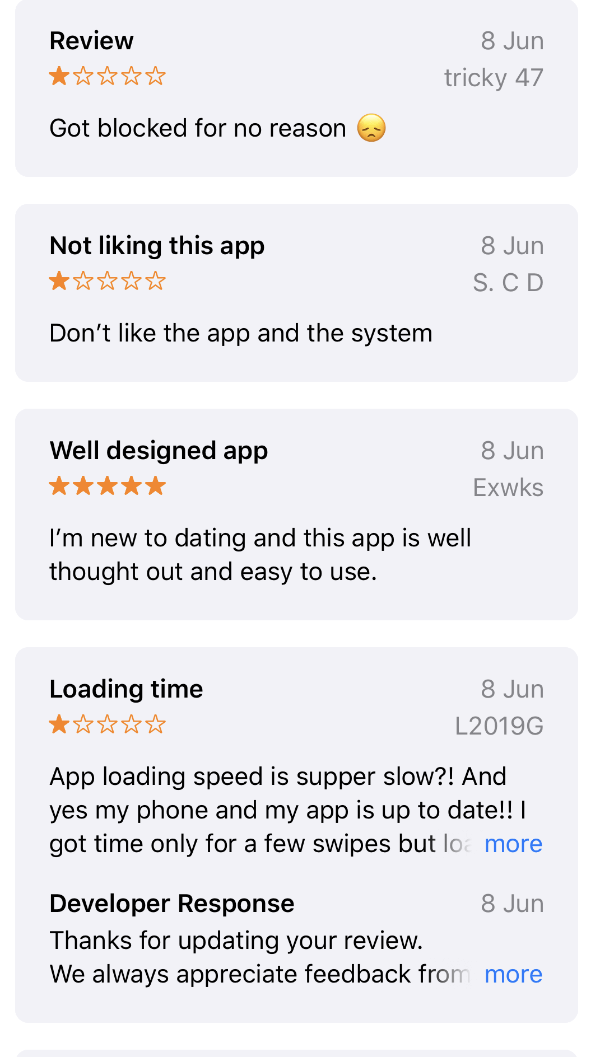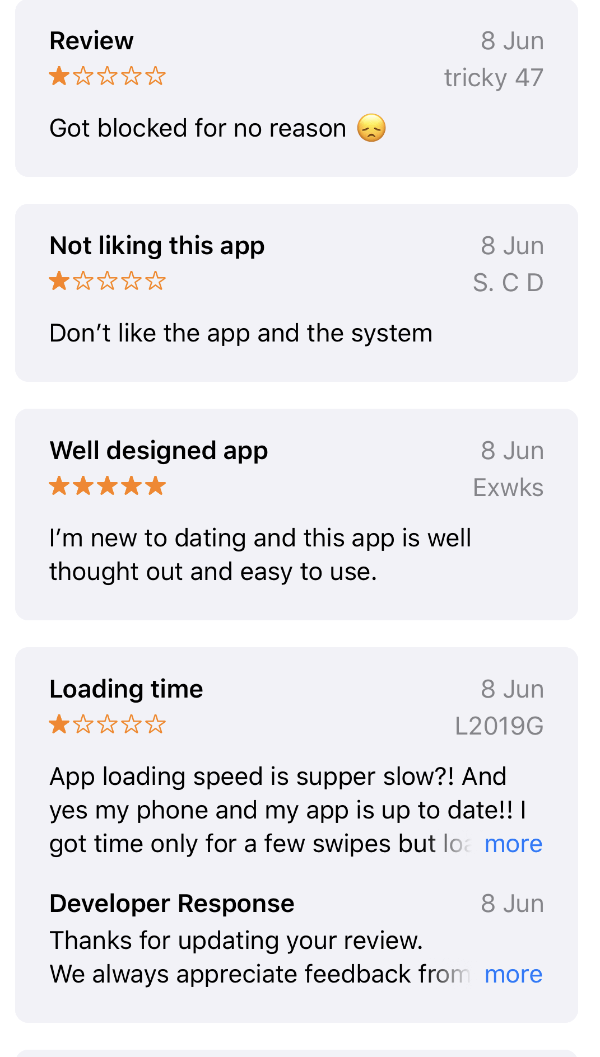 App Store
Some express that they get fake match notifications to pay/ upgrade their membership. Again the most of those concerns are from male members.
Some are concerned about the app not working or issues with logging in. The customer service again seemed to be there to reply to those review posts as well.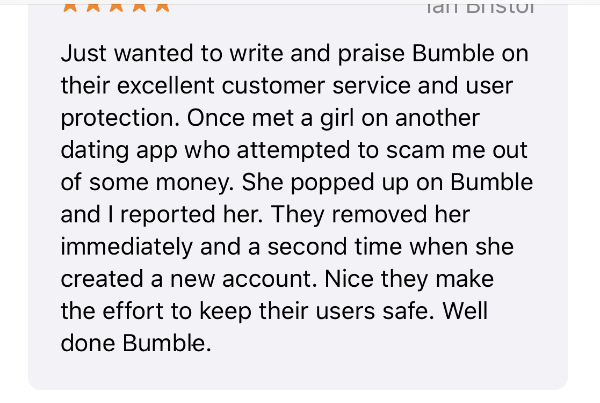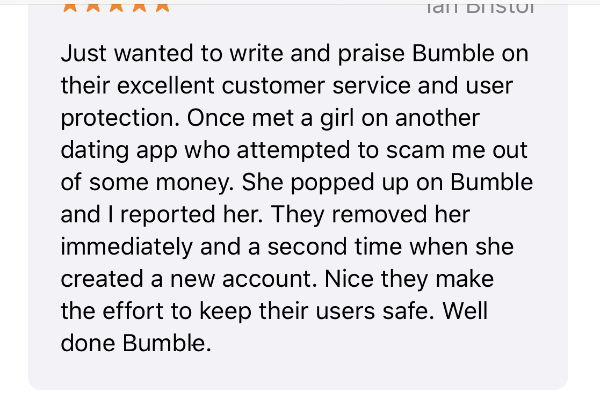 App Store
There are some positive reviews saying that Bumble is a good app and a praise for its great customer service to protect members from scammers.
Google Play Revew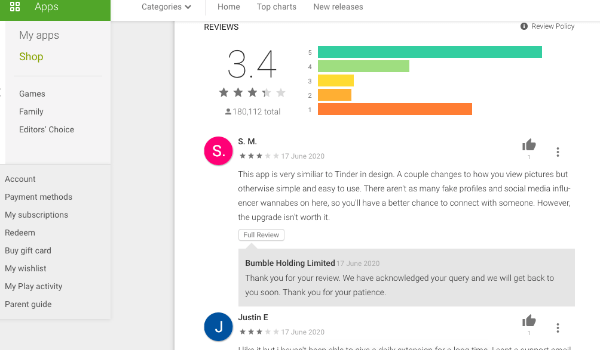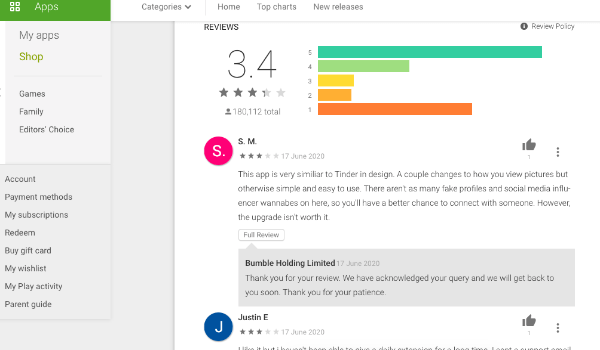 GooglePlay
In the Google app store, bumble reviews are half and half. Some are expressing that their recent change of the service is not really welcomed by existing members. 
Customer service is also here to reply to reviews.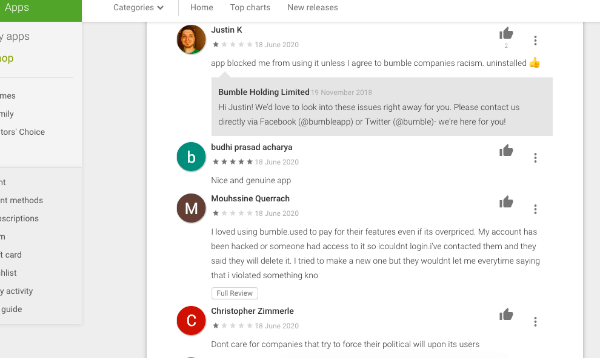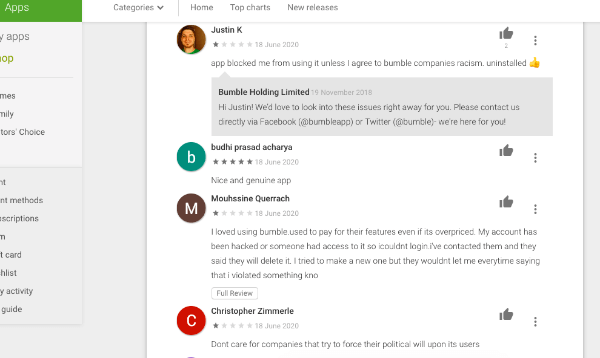 This particular post on the top is reflecting current social situation, regarding to this rule.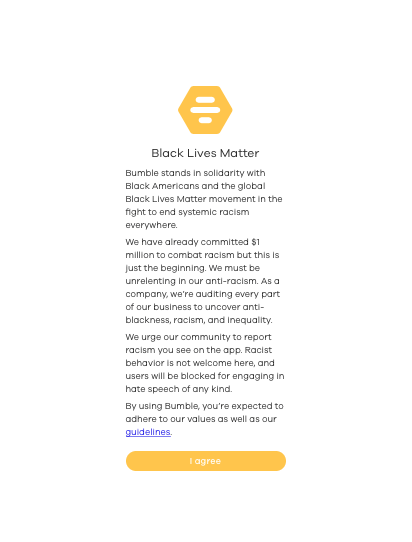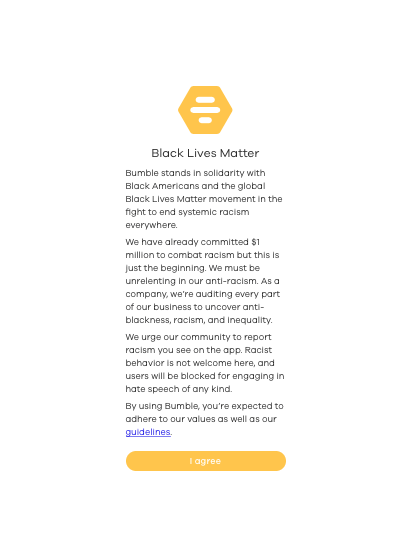 Bumble is very keen to act against racism.
Bumble Support Verdict
Bumble customer support is good considering that the majority of functions are free.