Ashley Madison Scammer Review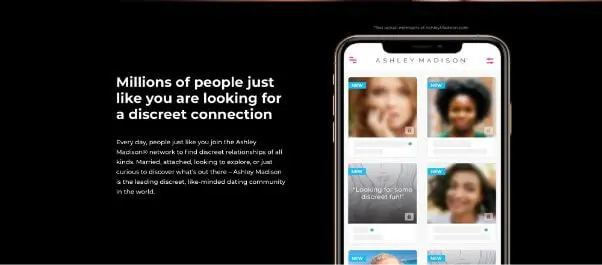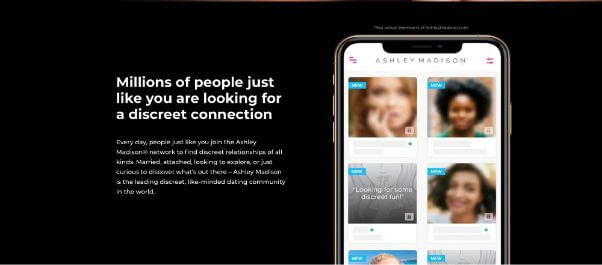 https://www.ashleymadison.com/
Ashley Madison is a Canadian matching service, specifically for married people. Now it has been operating internationally.
After a blackmailing from a group of hackers which ended with a major date leaking scandal, followed by lawsuits and paying a lot of settlements to its users, they went through rebranding and rebuilding the reputation.
Now, they are back to its original concept of supporting affairs as well as providing services to match single people. Their focus seems to have physical contacts rather than having a date.
Ashley Madison Scammer Verdict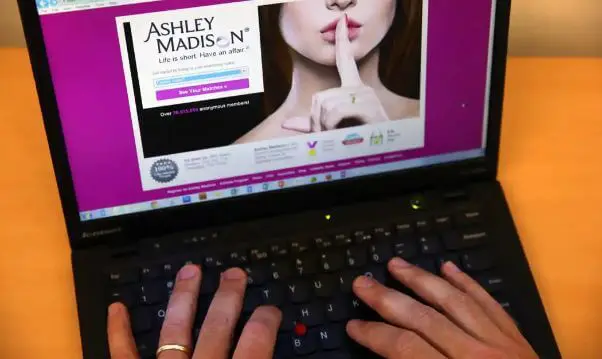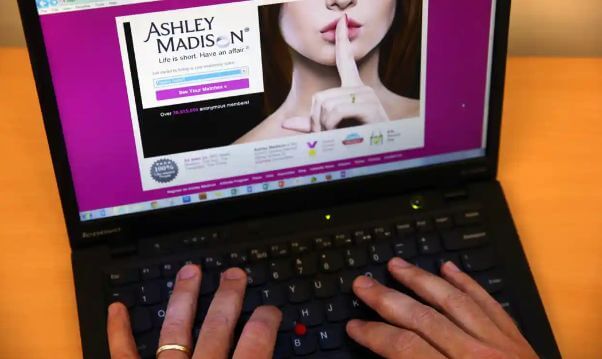 Ashley Madison has scammer problems, even major newspapers were writing about the massive scamming operations after the 2015 date leaking scandal which is still causing some ripple effects on the service. Some organized criminals are still using the leaked information to scam users.
Also, there are enough scammer reviews online to show that individual scammers are also operating on this site.
Moreover, their bot operations to attract more paying male members were reported in the past. This was revealed by an ex-employee who was actually creating fake female accounts.
The reality of the current bot operation has not been openly shared with the public; however, there are a lot of questionable accounts which have no pictures. But they would send messages to male members.
It is advised by Ashley Madison to use a brand new email address to join the service to avoid scammers.
Traffic by Countries
[Jan, 11th, 2022]

[Monthly Ave. Traffic Jul-Dec,2022]
| | |
| --- | --- |
| US | 7,429,800 |
| Canada | 774,445 |
| UK | 430,360 |
| Brazil | 286,230 |
| Australia | 249,690 |
| Others | 979,475 |
Scammer Research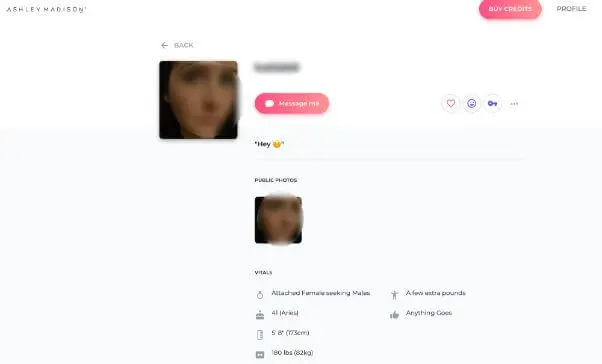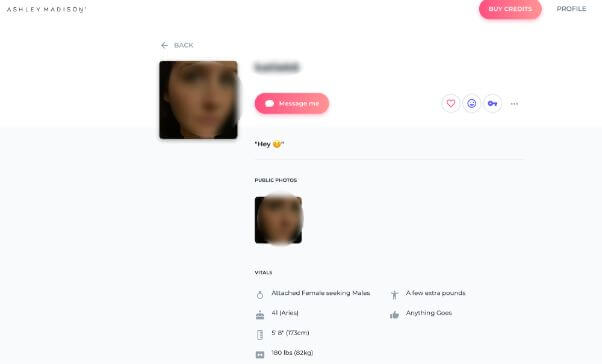 There are a variety of people on Ashley Madison.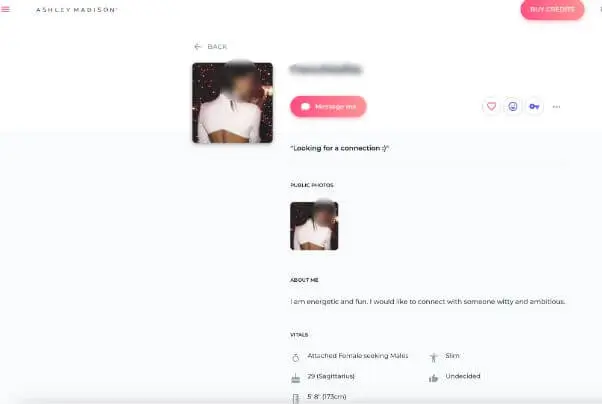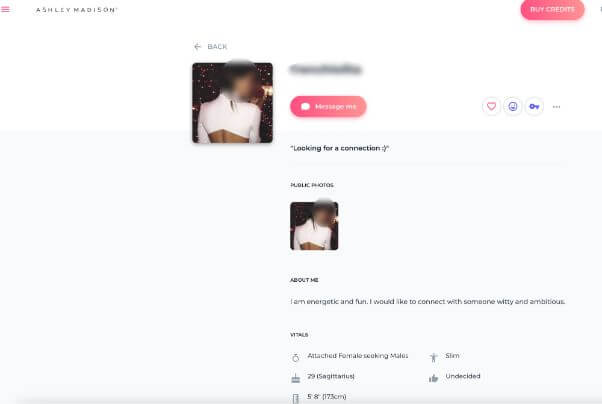 However, users might need to invest some time ( and money for male users) to really connect with others because most profiles are too vague.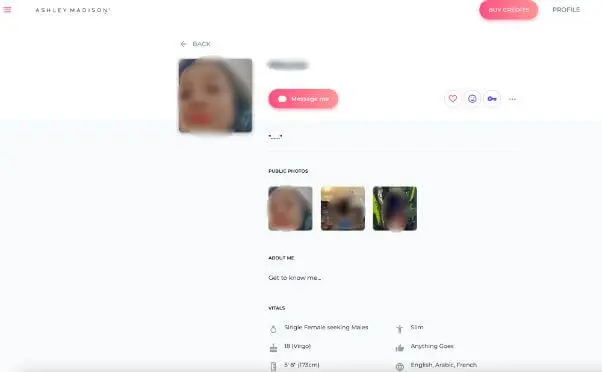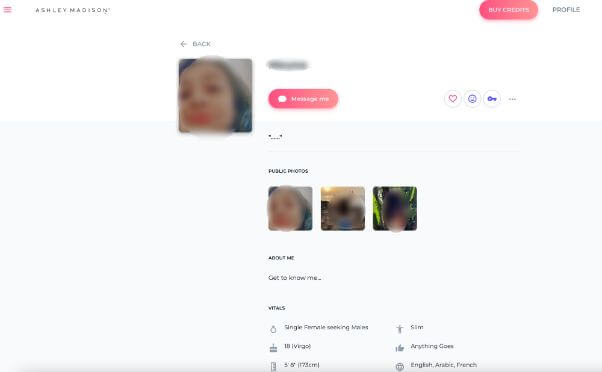 She is 18 year-old according to the bio. There are also a wide range of age groups. Although Ashley Madison is promoting having affairs, but they also support single people focusing on sexual encounters.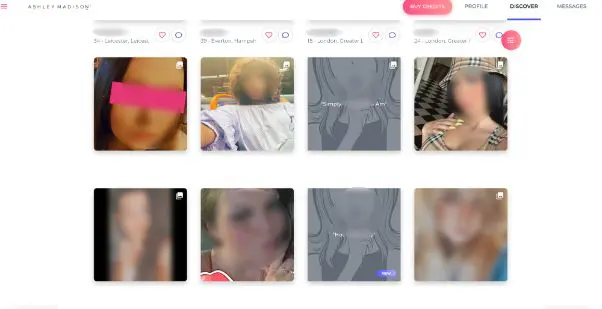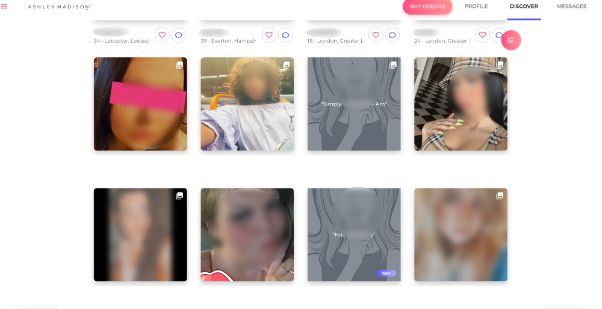 Since all profiles are very vague, some profiles even have blurred pictures. Some even have no pictures.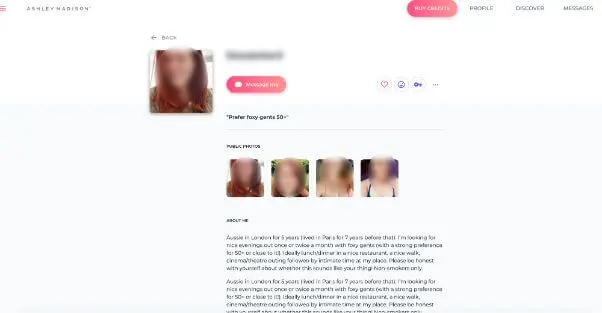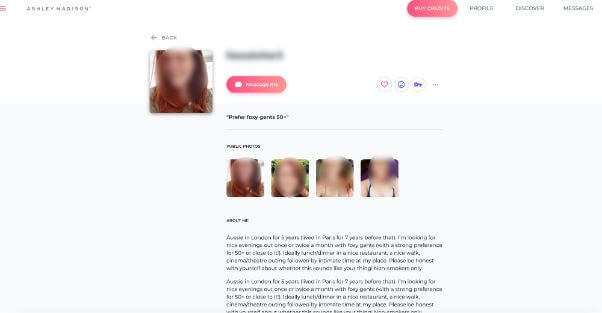 This is one of few profiles with some intro paragraph with clear pictures.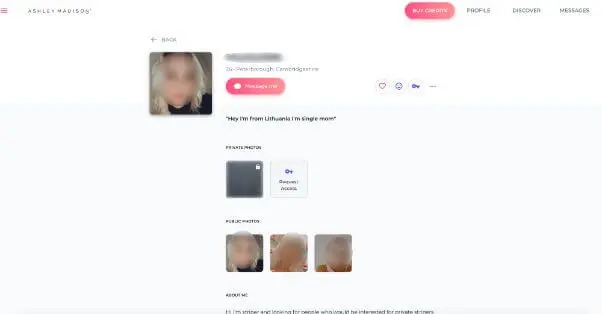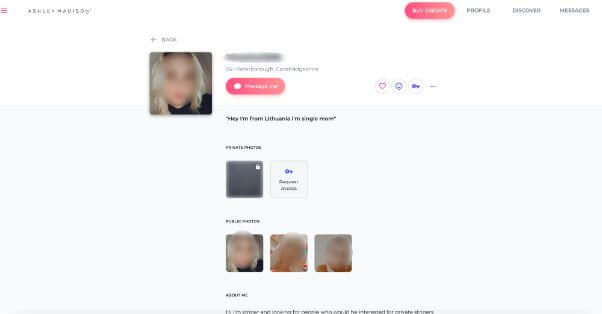 This profile also has some bio and few photos.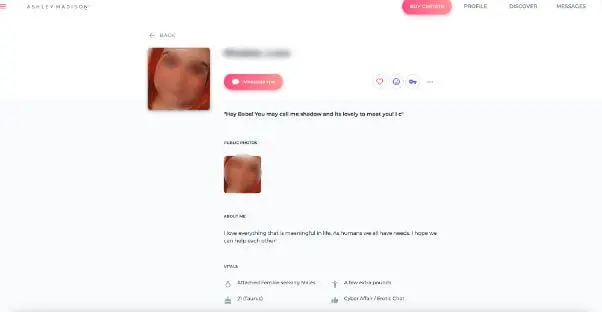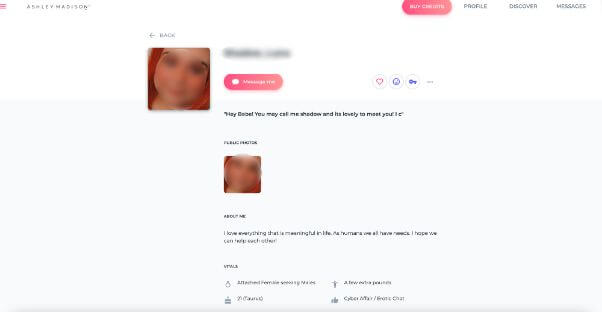 Her picture did not hit anything on Google search.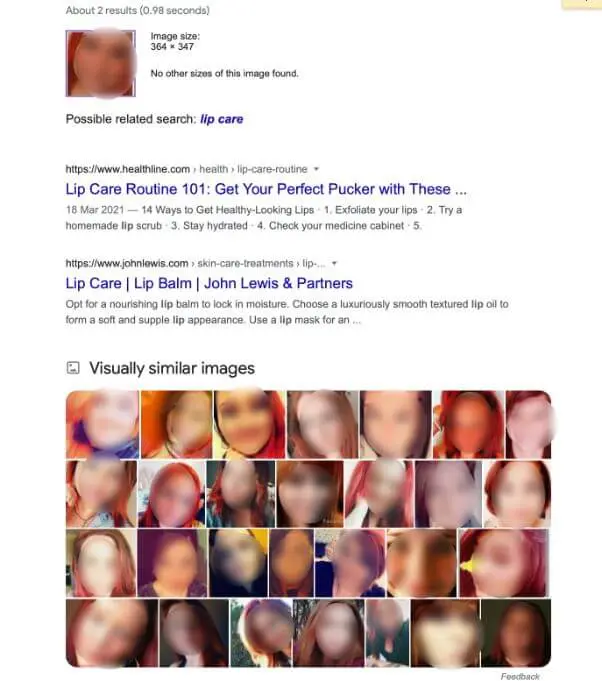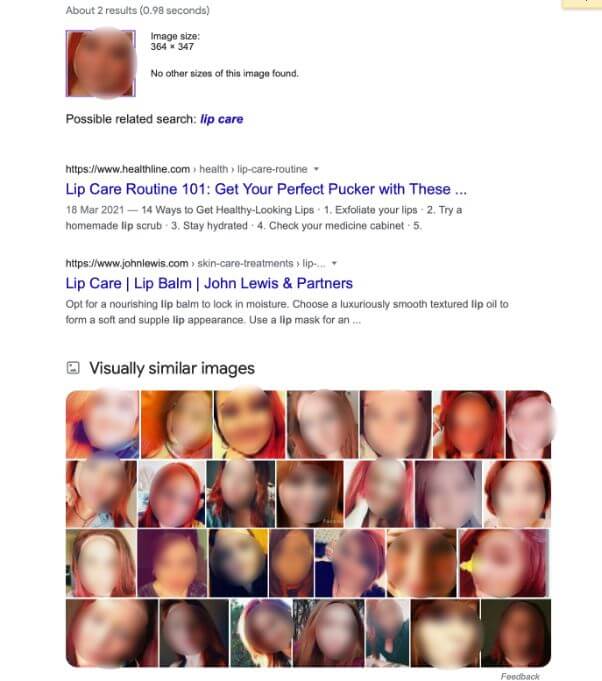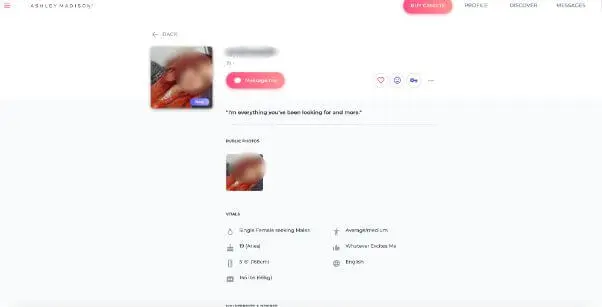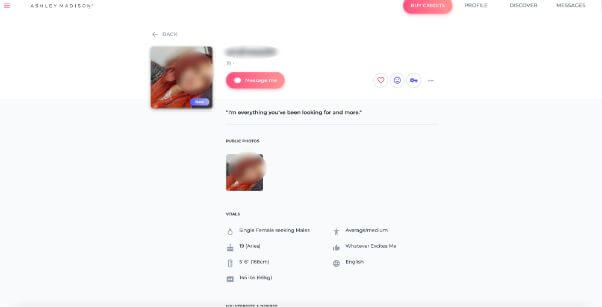 Another very young member of the married people's service.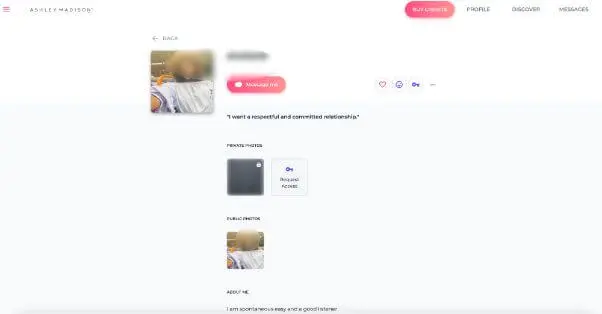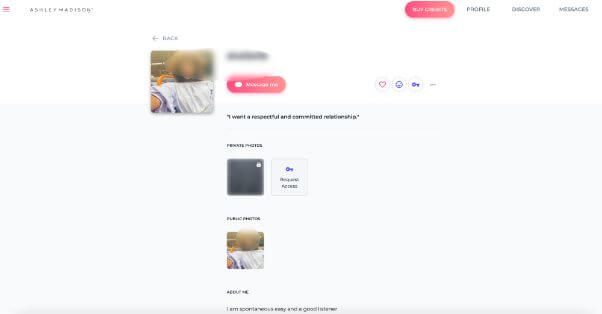 She is looking for a committed relationship on an affair matching site, which is interesting.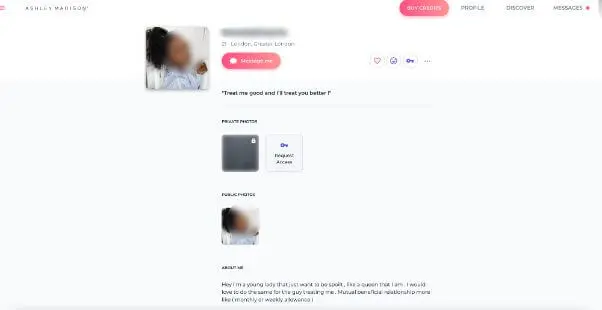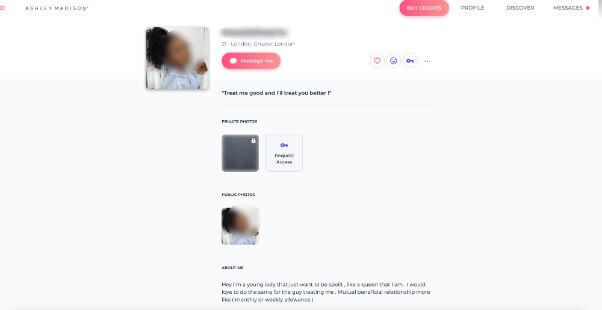 She is looking for a sugar daddy.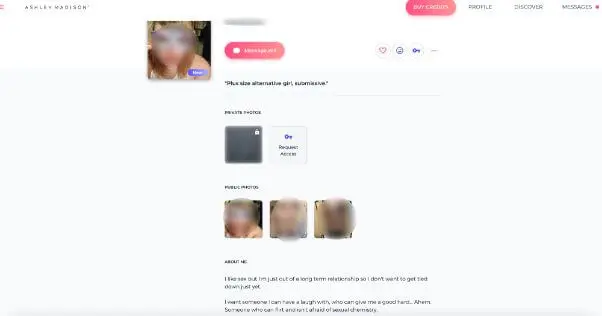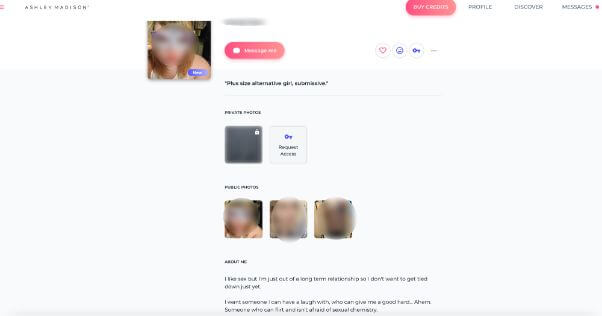 She is not married, she is looking for a fring.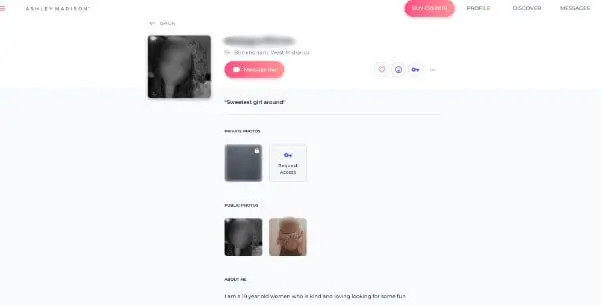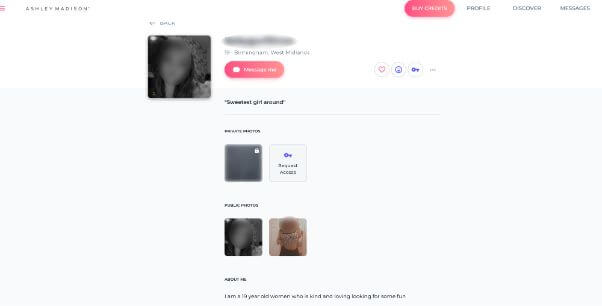 Another Young member who is looking for something fun.
Ashley Madison 2015 Major Scandal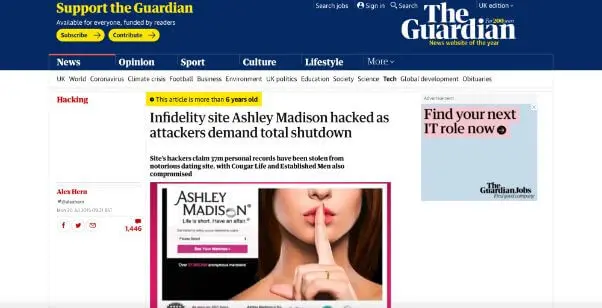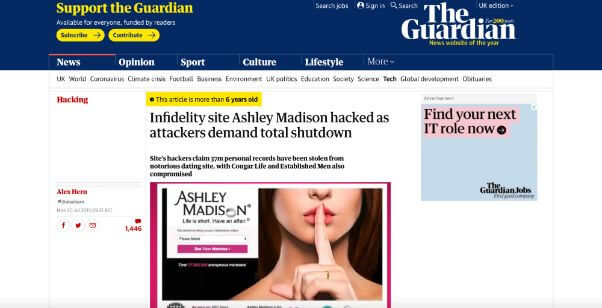 In 2015, a group of hackers "The Impact Team" threatened Ashley Madison with stealing its data to stop its operation (especially their practice of charging people to delete accounts).
According to the above article,
"The hackers' main point of contention is with the fact that Ashley Madison charges users a fee of £15 to carry out a "full delete" …. the hackers say that that claim is "a complete lie"."
Ashley Madison kept this business model because they could get hold of credit card information which included full names and addresses.
Ashley Madison did not comply with this thread, and its users' data was stolen and shared online.
This caused some serious problems such as suspected suicides linked to the leak and lawsuits.
Now, Ashley Madison stopped charging its users to delete their accounts permanently.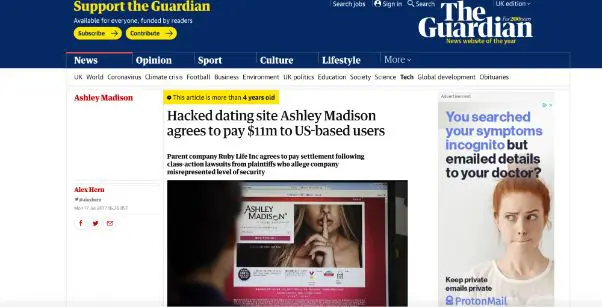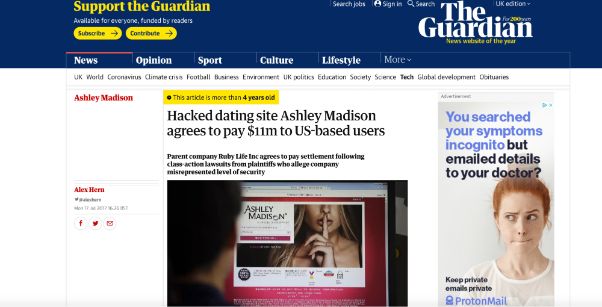 According to the article, in 2017,
"The parent company of hacked extramarital dating site Ashley Madison has agreed to pay an $11.2m (£8.57m) settlement to US-based users of the site, ending a two-year court battle."
Ashley Madison Scammer Scandal 2020
According to this Forbes article in February 2020,
"So-called sextortion campaigns are on the rise. …. a threatening email with some personal details—usually an email address, username and password from a random data breach, then claim to have videos or photos which will be emailed to friends, family and colleagues unless a bitcoin ransom "
Now, the scammers are reportedly using the data from the 2015 scandal to continue to scam people on Ashley Madison.
Ashley Madison Online Scammer Report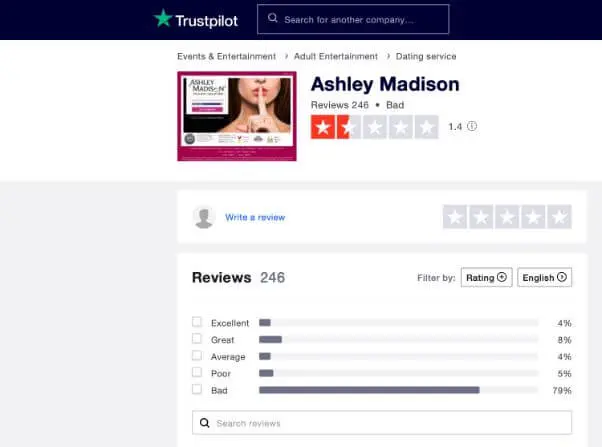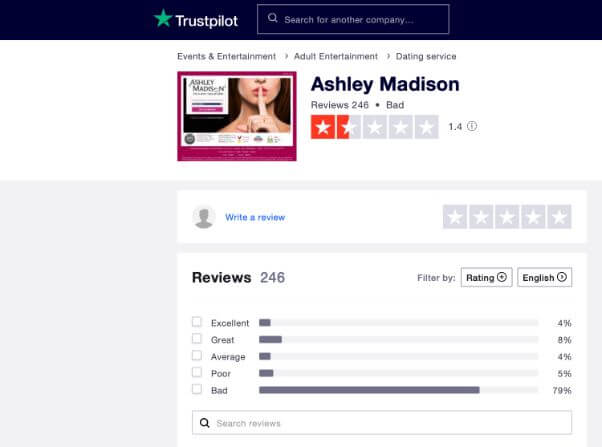 On trustpilot, and two app stores, there are so many reviews stating the operation of scammers.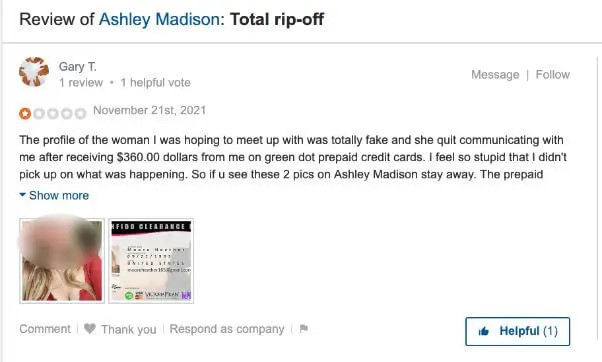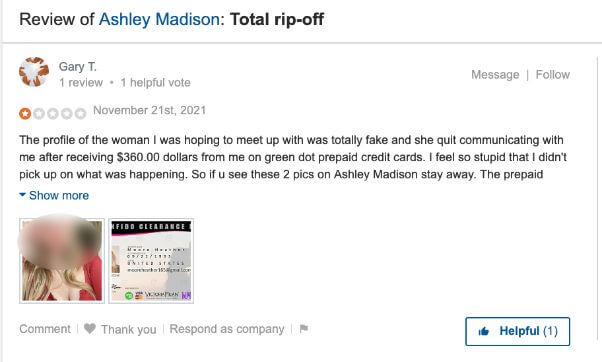 On Sitejabber, Ashley Madison has 800 + reviews. They are mostly negative and there are a lot of posts about scammers and fake accounts.