[Legal Q & A] Common Troubles in Online Dating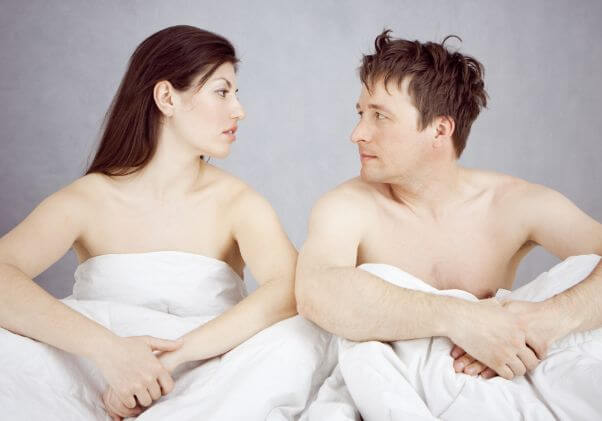 Legal Advice
[Legal Adviser] Yoko Fukutani Former Japanese Lawyer
Q1:
A woman I slept with when I was "compensate" dating, threatened me with, "I noted your car number." There is evidence I chatted with her on email about "compensate" dating. I can't really file a report to the police.
 A1:
Let's report it to the online dating's customer support. If it gets worse, it's better to report it to the police.
Q2:
A woman says I should pay a consolation fee because she can get pregnant. I'm worried because we had sexual intercourse.
A2:
You should tell your lawyer that you want a fair settlement.
Q3:
I borrowed money from someone I met on a dating site.
Case 1: I have a document of borrowing money from her/him, but the address wasn't a real one and I cannot contact her/him.
Case 2: I have no paper of borrowing money from her/him, but I have a receipt when making the transfer.
Case 3: I have no evidence of borrowing money to her/him because it was cash in hand when meeting.
A3:
In any case, keep the email or Line history as evidence just in case.
However, even if you hire a detective to find your partner, there are many cases where she/he cannot pay back. In most cases, they do not have a payment ability.
Q4:
I'm getting worried because I received one-way stalker-like messages every day. Should I sue the person for stalking me?
A4:
It is better to report it to the police. Also, report it to the customer support of the dating site.
Q5:
Isn't the exchange of e-mail for cash back purposes in dating a criminal act?
*cash back : It is an act of consuming points by interacting with a person without intending to meet.
A5:
The cash back system is not a criminal act because it is part of the program provided to acquire more female users.
Women who don't intend to meet and are only interested in cash back are also disturbing to the management side, so it's better to report it to the customer support.
Q6:
The man I met implied to me to get married in the marriage hunting app and we had a physical relationship. But I can't get in touch with him at all now. I thought it was a marriage scam and I consulted the police, but I was told that this would not be a case because money was not involved. Is there anything I can do for this case?
A6:
Report it to the customer support.
Q7:
Despite having sexual consent, a complaint came to me later and she/he said that "I will sue you in court".
A7:
Propose a fair settlement to her/him through lawyers.
Q8:
I decided to go on a date together and went for a meal.
I paid for the meal at the cash register because I did not want to have a dispute in front of the cashier. I told her/him about paying me back after going out. I was rejected to pay back.
Can I get money back if I sue her/him in a court?
A8:
There is a possibility that you can get a refund, but even if it is a small trial, considering the fee for application and everything. It will cost more than the food and beverage charges.
The real troubles occurred in online dating
The person got in trouble without knowing it was a compensated dating.
《38 years old male》
I met a woman looking for friends with benefits on an online dating site.
Her post was like "I'm so sexually frustrated and I'm ready to sleep with you. I'm a small and cute girl. I'm also looking for someone to be friends-with-benefits with."
I was skeptical if I could actually meet her, but I contacted her anyway.
We decided the meeting location after a few text messages.
At the meeting place, I contacted her, but she didn't show up and didn't reply to my message for about 30 minutes.
I got a reply from her on my way home and I received an email saying "I've arrived now". I was a little annoyed by her, I was sexually frustrated so I headed back there.
I arrived at the meeting place, but she wasn't there. So, I sent an email to her, and I got a reply saying "I will go now" from her.
And after waiting for about 30 minutes, the woman who came was so different from what I saw online. She was a fat woman and not the cute one.
When she got into my car, she didn't apologize and asked me right away, "Is 20,000 yen okay?"
Finally, I got angry at her about how long I waited for her and did not hear from her that it was a compensated dating.
Then, I took her out of the car and headed back to my house.
And, I saw an email from her on the way home…
"You are so fucked up. I noted your license plate's number. My boyfriend is really pissed. You must pay me money if you are cancelling it"
Literally, I received a threatening email.
I thought it was ridiculous and ignored the email. But, this is a crime, right?
Applied this case to Q1⇒Please refer to A1.
I was worried that she might become pregnant.
《55 years old male》
I met a woman on an online dating website. After several text messages, I met her in person.
I stayed at her house for a few days and we were very sexually active during my stay there.
I was telling her funny things like I wanted to marry her. She told me I can cum inside her and not worry about her getting pregnant. So, I did.
Later, I started worrying about it, and was afraid to meet her, but she called me all day, but I did not answer my phone.
She sent me a message that wasn't clear but what I understood from it was she was telling me to make an appeal to the police and that she would also ask me for a consolation fee.
I started getting depressed and did not know what to do.
I also consulted the customer service in the dating site which I met her, but they did not really solve the problem. I am responsible for this case even though I met through the website.
I already told her my residence address so I can't help thinking about her coming to my place.
Should I just ignore her in this case? In the worst case, will I be sued by the court and end up paying her a consolation fee?
What happens if I leave the case without paying a consolation fee?
Applied this case to Q2⇒Please refer to A2.
Lying and borrowing money
《39 years old female》
When I was looking for a life-time partner through a dating site, I met a guy who made a fake profile.
He pretended to be 10 years younger than the real age. I felt a little suspicious of his age on the profile but I stopped caring about his age as I interacted with him more.
We started dating and after some time he asked me to marry him. I happened to meet his friend from his old school and his friend had grayish hair and it made me think about his age again. I really felt like he was lying about it. So, I asked more persistently this time about it and he finally told me that he was ten years older than what I thought he was, he lied to me about his real age.
He stopped communicating with me and wouldn't return my messages. He borrowed some money from me when he said he wanted to get married. He told me he will pay me back but this was right before I found out about his real age and the communication was stopped. I felt like he ran away with my money.
I was angry about all this happening. I was angry about what he did. Was this a fraudulent case? Was it a marriage scam? Was it a scam using online profiles with false information? Was it a scam where borrowing money is involved?
Applied this case to Q3⇒Please refer to A3.
I'm in trouble with a married woman
《38 years old male》
I met a married woman on a dating site and I experienced some trouble with her.
I am a professional masseuse, but I do oil massages for free at the dating site only.
I've had experience with a woman I met on the site several times so far. I have never had any trouble before, so I didn't think it would be a problem this time.
Of course, it's a dating site, so it doesn't end with a massage. We could have sex if she agrees with it.
This time, we went to a hotel and started a massage after her taking a shower. She was wearing a towel and was soon naked after.
She seemed very comfortable and did not resist my massage. She said she felt really good.
After I satisfied her with the massage, we end up having sex. Since this was a consensual sex I did not worry about anything. However, I was worried because she was silent afterwards.
After the meeting, I received a Line message from her complaining. It was about the sex we had. She claimed that it is criminal because she only expected a massage, but we had sex too.
I replied several times to her, but I felt threatened and no longer responded after that.
Should I block her message? Or can I be sued by her? I'm really worrying about what she is going to do next.
Applied this case to Q7⇒Please refer to A7.
Getting a large amount of messages every day even though we have never met
《31 years old Female》
Since I did not like participating alone in a match making party, I decided to use a dating app instead.
I used a Yahoo Partner which is also recommended by my friends.
I received so many messages through the app, and I was actually having fun looking for a partner.
I was asked to send a photo of my face to the opposite sex who exchanged messages a couple of times.
I told him that I will send it to him after we get to know each other a little bit more.
The next day, I was asked to send a photo of my face again. He literally sent me the same message everyday.
When I declined to send my face photo, he started inviting me to meet somewhere at midnight.
He would ask me everyday to meet him late at night.
I didn't feel safe communicating with him and I grew tired of him fast.
Also he told me that he is an office worker but he seems to be lying and his profile photo could be fake too.
I stopped messaging him but I still received messages every day.
He sends me a message about 10 times a day.
It seems to me he is trying to stalk me about what I am doing.
Should I report this man for stalking me?
Applied this case to Q4⇒Please refer to A4.
Are cash-backers fraud or theft?
《25 years old male》
Are shill girls in a dating system a criminal act?
*Shill girls are trying to make users consume points by faking to meet someone.
For example, if you ask her "Would you like to have some dinner next week?". She will probably give you some hope that she is going for dinner but she would never go.
Applied this case to Q5⇒Please refer to A5.
I didn't tell her I would treat her out
《21 years old male》
I met a woman on a dating app and we went to a restaurant.
I am a sophomore in college.
When I was about to pay at the cashier before leaving the restaurant, my date wouldn't pay for her share, so I reluctantly paid for both of us. She didn't pay me back after this date.
I didn't have much money, I was expecting her to pay for her share in the restaurant date I had with her.
Applied this case to Q8⇒Please refer to A8.
I lent a lot of money
《23 years old Female》
I exchanged Line accounts via the chat app and contacted him. A few days after I started interacting with the guy in the chat, I got a call on my phone.
At first, we were just having a normal conversation. A few minutes later, he told me that his bag and wallet were stolen. He said he knew where his stuff got stolen and he checked the camera in the store.
Then he tried to hang up the phone, I asked him, "are you okay?". He told me that the house key was in the bag and he didn't have money to travel to his family's home which was quite far from his place. He did not know what to do.
I lent him money and I haven't even met him yet. It was a total amount of $280. I sent him money for his health issues and for transportation fees he needed. I was such an idiot.
After that, he said that it would take a month to reissue bank cards and bankbooks, and during that month, a total of $1,000 was lent for surgery and transportation fees for returning home.
I have no proof to prove this case because I handed the money to him by hand.
My savings were being used and I was paying loans for the money I gave him.
If I go to the police, they are not going to do anything.
I had a loan book written, but when I sent the mail to that address, it was returned with an unknown address.
My lawyer told me I won't be able to do anything because I can't send a dunning letter because the address does not exist.
I can't contact him at all now. His phone number has been changed. My line account is also blocked.
Every time I think about it now, I regret what I have done.
He said that he will become a teacher this spring. His story was if he is found guilty of drunk driving, he needs to give up being a teacher. I lent him money to help him with his troubles.
I was told that he made a mistake when trying to return the money and he seemed to feel sorry for me.
I am so frustrated.
If I ask a detective to find him, can I get the money back?
Applied this case to Q3⇒Please refer to A3.
I was deceived
《31 years old female》
He deceived me and took my money.
I met a man through a matching site, and I chatted with one guy right after I joined the website.
I was having fun talking to him, but one week later he said "I broke an equipment worth about 600,000 yen at my company. If I cannot compensate for it, I will be fired.
I wanted to help, but because it was a lot of money, I couldn't do anything. A few days later he emailed me again "Can you lend me just $20? I haven't eaten anything during this time and my life is hard. "
At that time, I was talking to the guy on the phone, and we had known each other better, so I lent the money to him on the first date.
Since he did not have a car, he came by bus and picked me up at the station, and we went to karaoke and had dinner together.
Of course, at that time, I paid everything and lent him the money he wanted on the way home.
That was the last time I met him. Next day, he kept emailing me about money. I sometimes sent money to his bank account. He wanted more and told me to borrow money from the bank.
By the time I paid $600 in total, I was unable to get in touch with him.
After a week, I contacted him via SMS and requested the money back immediately.
Since there are no documents for borrowing money, only a receipt when making the transfer, it was difficult to make a case out of it.
I wonder if I can get the money back or not.
Applied this case to Q3⇒Please refer to A3.
How do I know if it is a marriage scam?
《Female 28 years old》
I met a younger man through a marriage app. We had sex on the day we met. I am having trouble with the guy.
We agreed to practice safe sex but he still chose not to use a condom when we had sex. When I was trying to talk about it with him, he started talking about us living together, meeting my parents and other things related to this, then he insincerely proposed that we should get married.
We were staying at a hotel that day. After that night, he would not return my calls.
He would ignore all my messages I sent him through the app we met.
I think he had malicious intentions from the start.
I could not stand what he did. He took advantage of me, an app that was supposed to be for people with marriage in mind.
I reported this to the police and I didn't get much help. I believe he was using this app to take advantage of women like me.
Isn't this illegal?
Applied this case to Q6⇒Please refer to A6.