Orchidromance.com Customer Support Review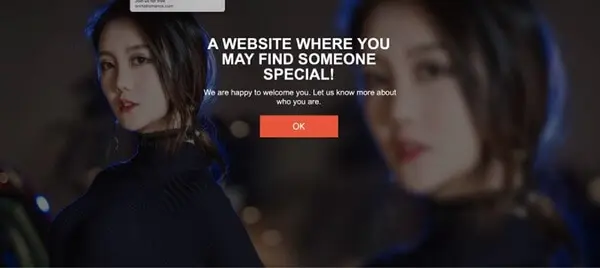 Orchidromance.com
Orchidromance.com is a very minor online dating service which advertises themselves as a site to meet Asian ladies.
This service has some connections with similar services where male members can chat with specific racial background female members: Latin and Serbian.
Their membership model is very different from other geolocation dating services. Only male members would pay to get in touch with females. Each click would cost them money such as clicking a profile video and sending a wink.
Orchidromance.com customer Support Representative Verdict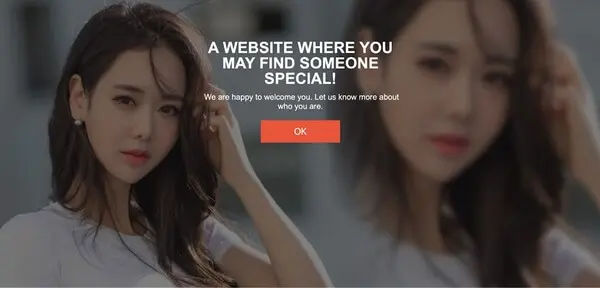 Orchidromance.com customer support is operated by Zendesk, they are very easy to get hold of and work properly.
Zendesk is an American company, its headquarter is in San Francisco CA. It was founded in 2007 in Denmark offering customer communication related services.
Sadly, some of my personal corresponding emails were not answered and my enquiry is still on hold.
They are leaving some feedback on review sites. Although, Orchidromance.com does not offer an app service thus the number of reviews online is very limited.
How to get in touch with Orchidromance.com Customer Support Representative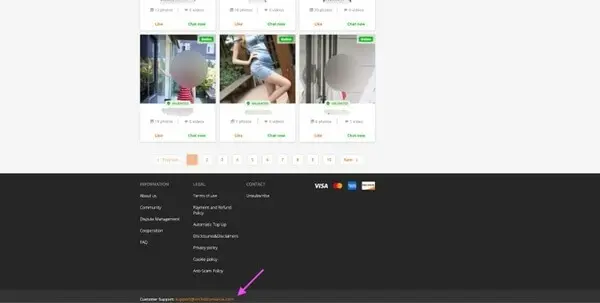 At the very bottom of the page, there is an email address.

I personally submitted a message.

Soon after, I received a reply. But I noticed the "Zendesk" sign at the bottom of the reply.
Zendesk is a customer support service provider.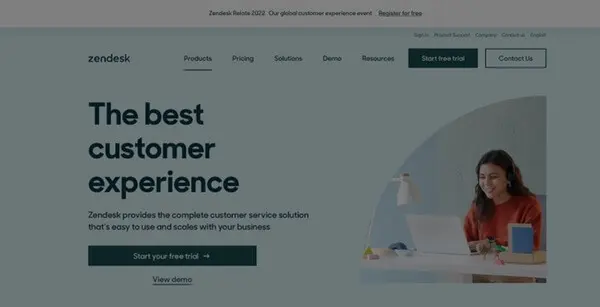 This service was used by some other dating services such as Sugarbook which is famous for its Malaysian developer Darren Chan being arrested.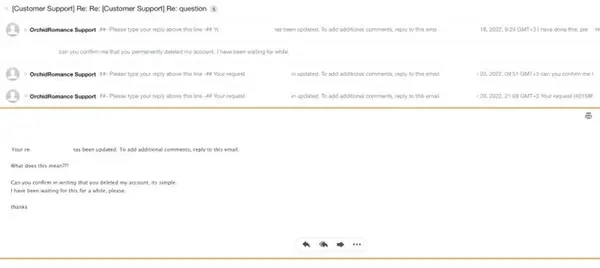 Sadly, I personally requested to delete my account, I did not get any written confirmation. I got automated reply messages repeatedly. This means that unfortunately, there is a possibility that my account is still there.
Online Presence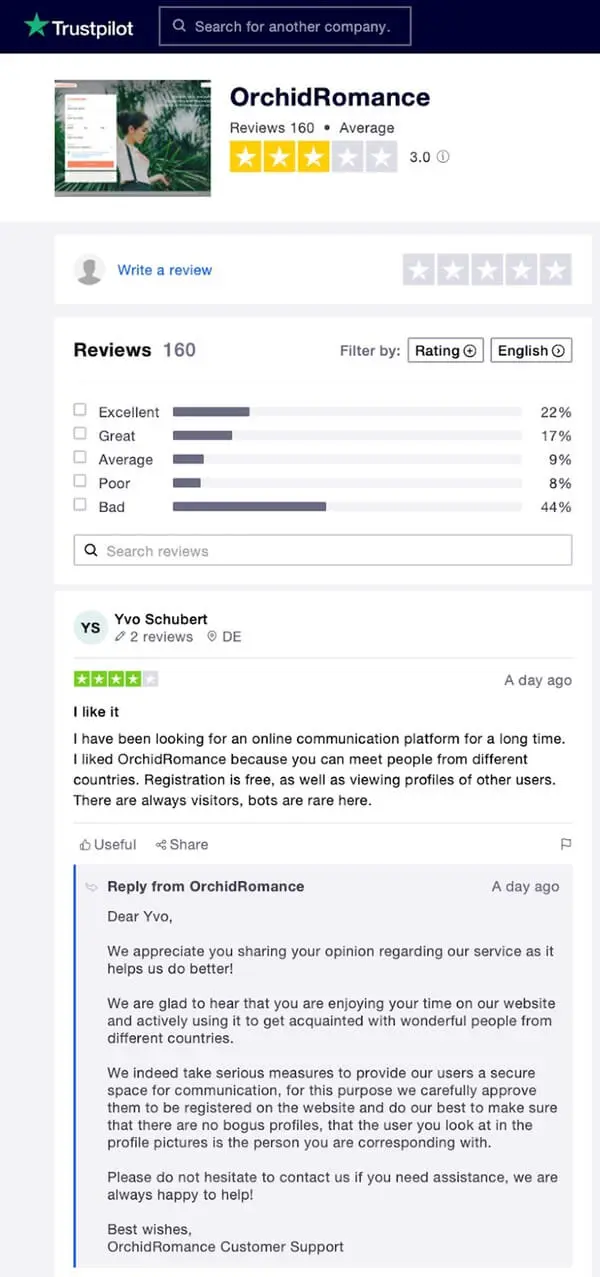 Trustpilot
Orchidromance.com customer support has a lot of online presence. On trustpilot, representatives are replying to all their posts amazingly. Some of the replies are very long, some indicate that they are using some templates but some are not.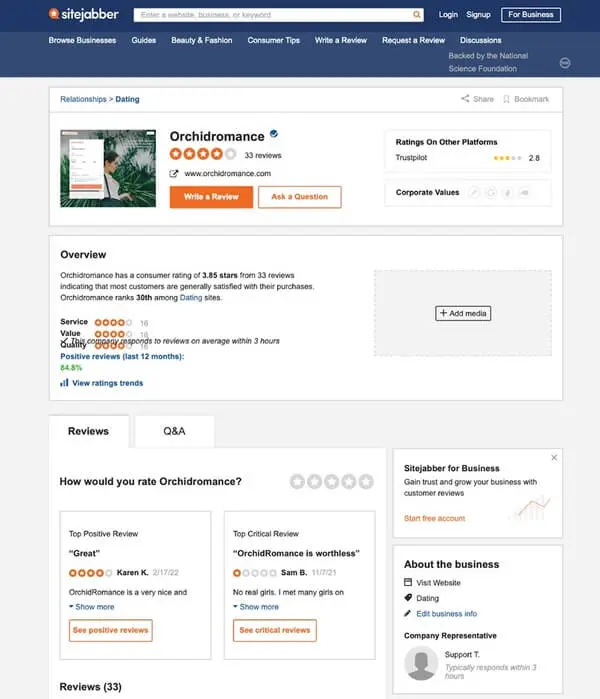 sitejabber
On sitejabber, Orchidromance.com customer support has a bit less presence.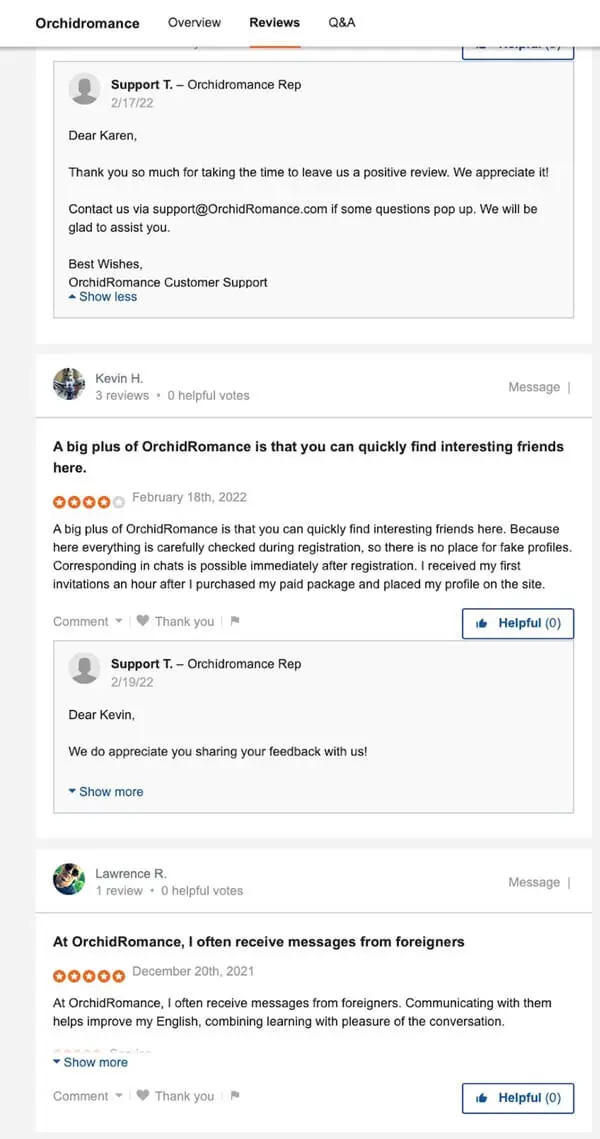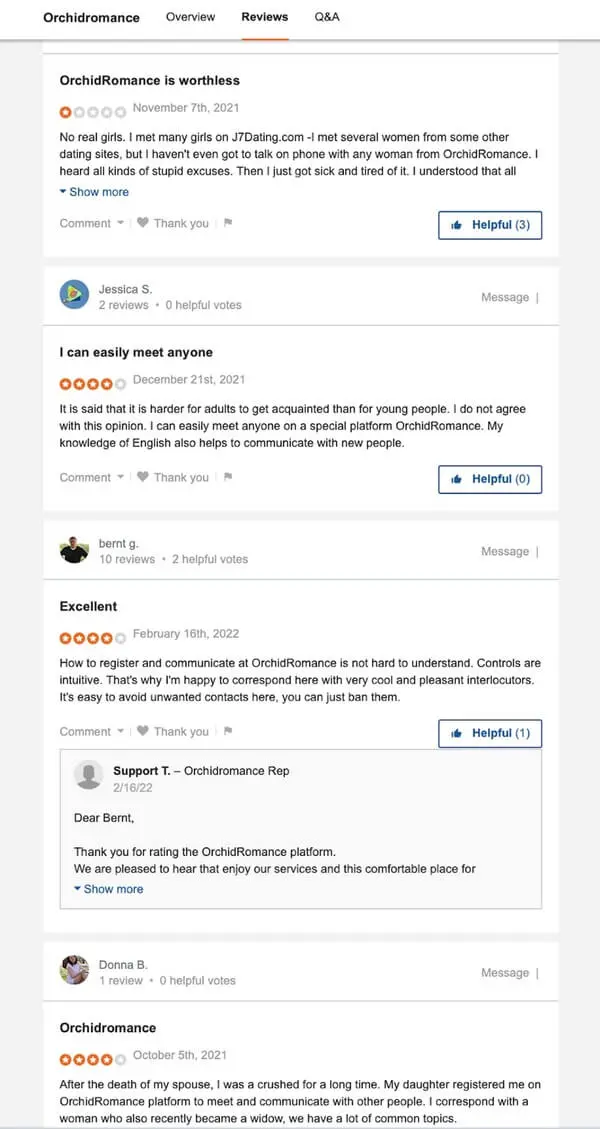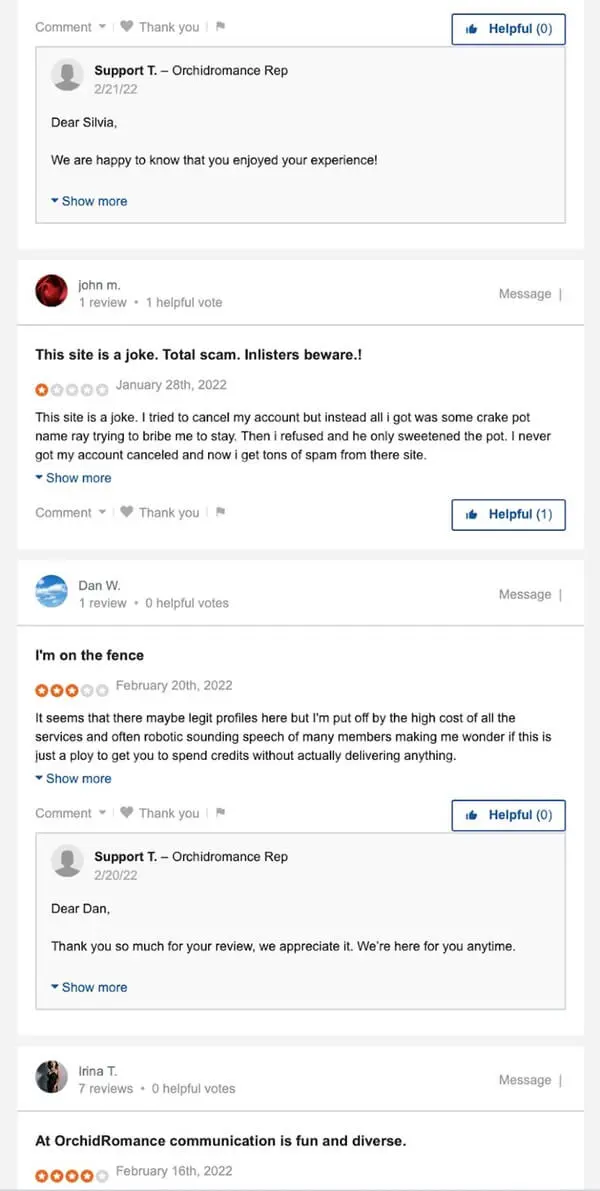 Representatives have been only replying to some posts on this site. Again, Orchidromance.com is using an external customer support service Zendesk so they are doing their job.