Olderwomendating.com Scammer Review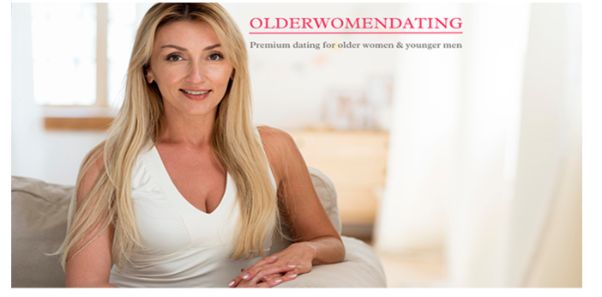 https://www.olderwomendating.com/
Olderwomendating.com is an online dating platform owned and operated by SuccessfulMatch.com. Established in 2001, the website has become one of go-to destinations for younger men seeking relationships with older women and vice versa. With a user-friendly interface and an allegedly large membership base, the platform is reported to be committed to ensuring a high level of security and privacy for all its members, although they had some scandals in the past handling users' private information.
Olderwomendating.com Scammer Verdict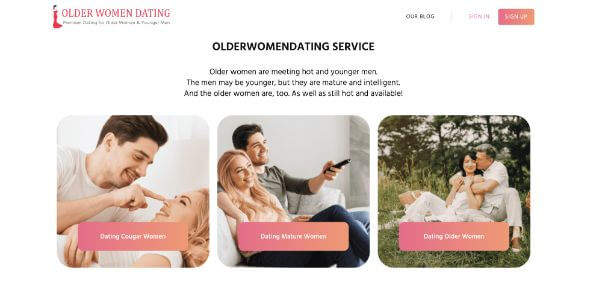 Olderwomendating.com does not have a lot of reports of many scammers operating however, they may not have enough active users worth paying the money for.
Without actively reaching out for other users and paying the membership, there are not a lot of things to do on Olderwomendating.com.
Moreover, users may need to have a bit more extra money to actually meet their matches since Olderwomendating.com is not a geo location service thus there are a lot of reports about their matches being miles away.
Olderwomendating.com User Variety
Olderwomendating.com would offer a good variety in a large city.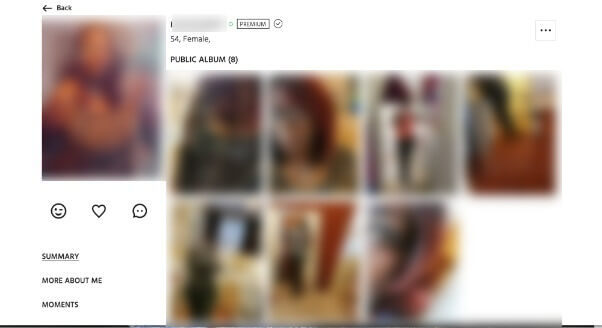 This premium user has a full profile.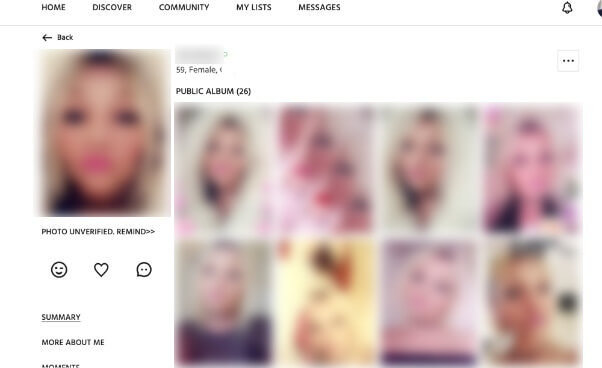 This user has a lot of filtered photos.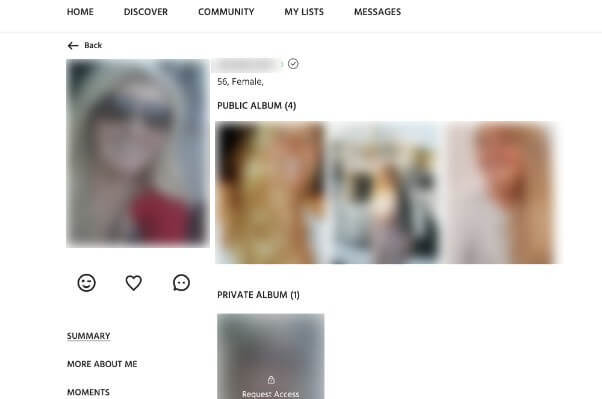 She has a set of authentic photos.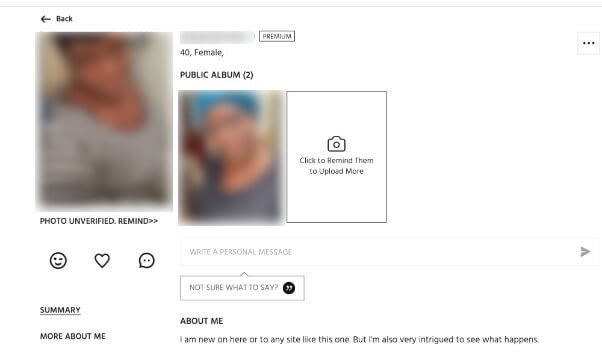 She is also a premium member.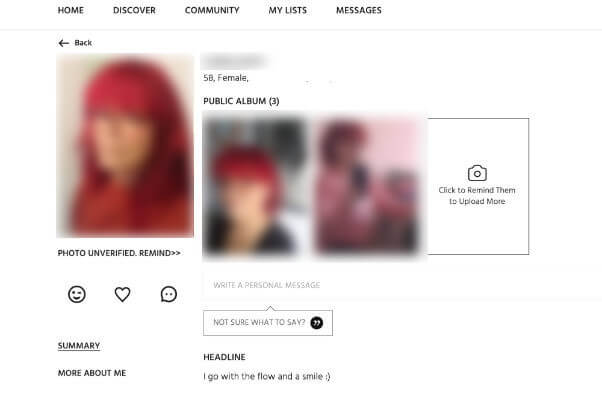 Olderwomendating.com offers a genuine and authentic vibe from the initial look as a cougar dating site.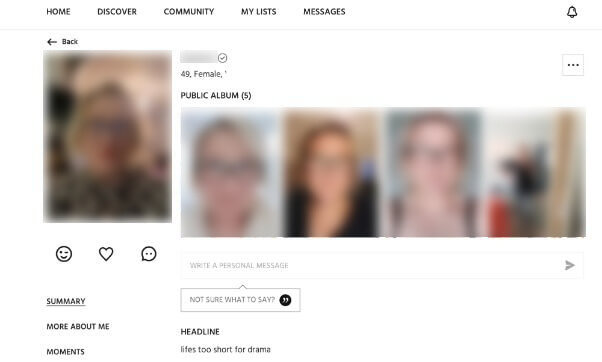 She also has a nice set of profile pictures.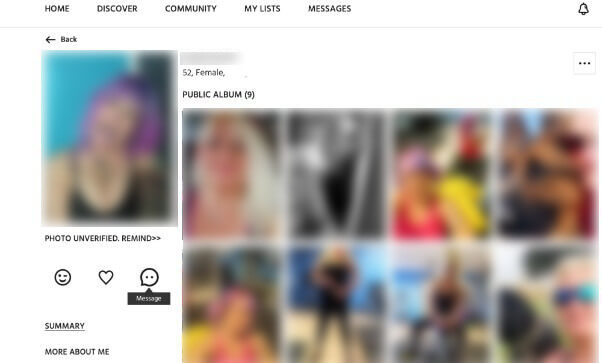 There is an interesting set of users here on Olderwomendating.com.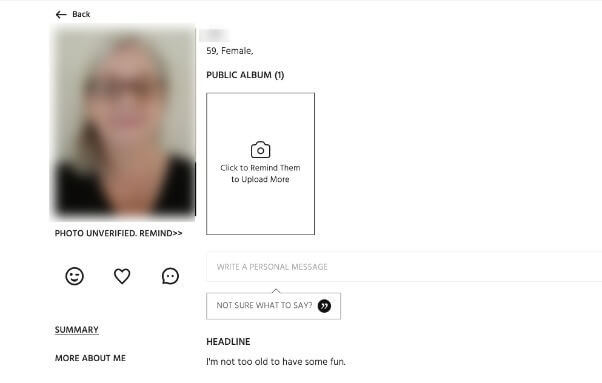 Those suggestions came from all over the place, some of them are very far.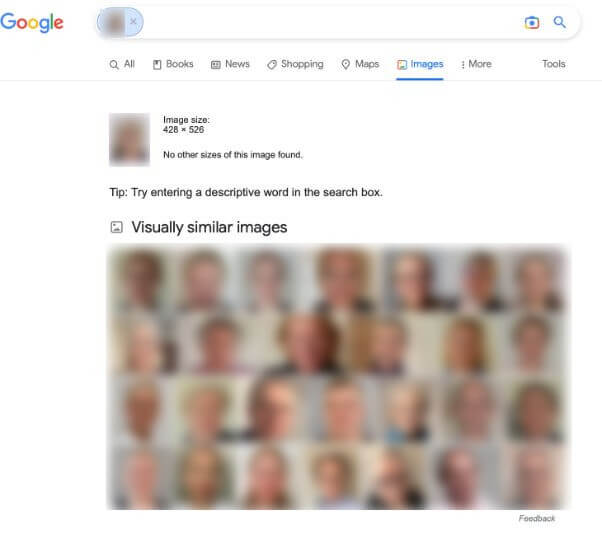 This id photo looking image did not have any matching results.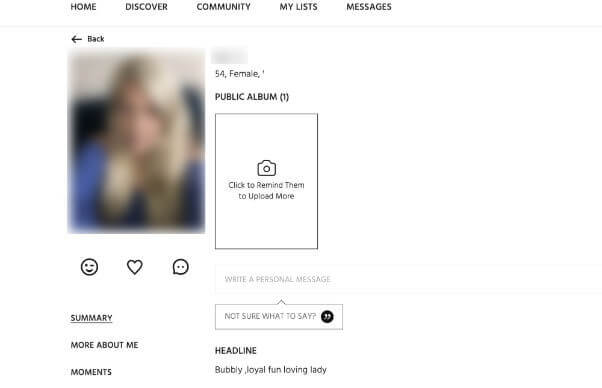 Some of the profiles are very simple like hers.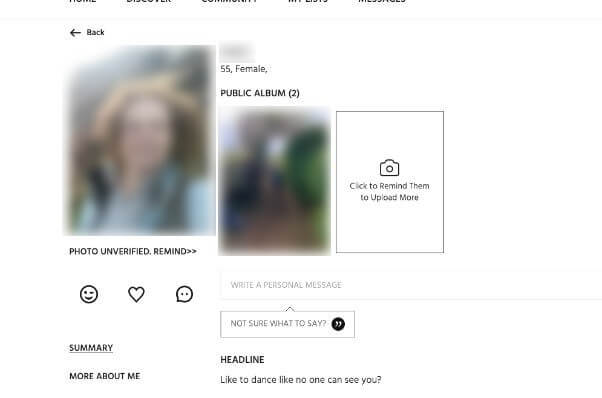 Some headlines are interesting.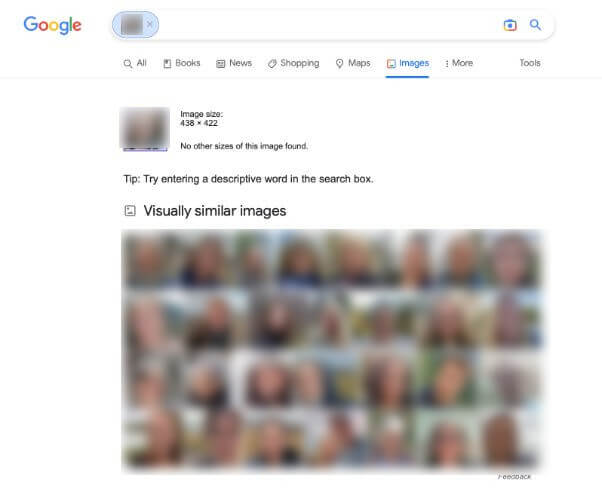 Her photo did not have any results.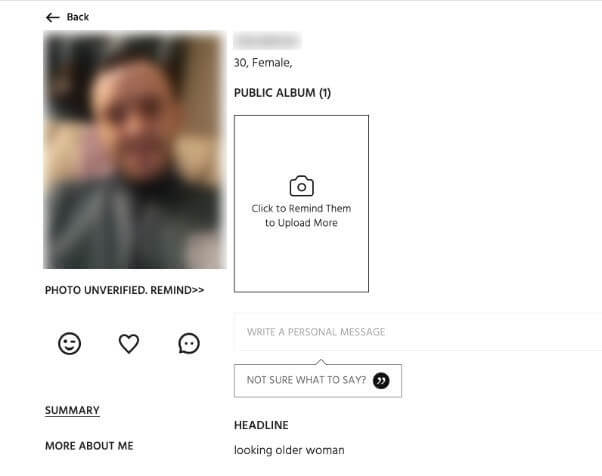 Some confusing profiles are there too.
Olderwomendating.com scammer prevention

Olderwomendating.com takes several measures to prevent scammer problems on their platform. Here are some of the ways which they are reported to do to ensure user safety:
Profile Verification: They use a photo verification process to confirm that users' profile photos are genuine. This helps to prevent fake profiles from being created.
Manual Profile Reviews: They manually review profiles to ensure that they meet their guidelines and don't contain any suspicious content. This helps to remove fraudulent profiles and scammers from the platform.
Safety Guidelines: They provide users with safety guidelines and encourage them to follow safe online dating practices, such as not sharing personal information too quickly and being cautious when interacting with new users.
Customer Support: They have a customer support team that can be contacted if users come across any suspicious activity or have any concerns about their safety on the platform. The team is available 24/7 to assist users.
Scammer Detection: They use advanced technology to detect and prevent fraudulent activity on their platform, such as identifying and blocking suspicious IP addresses.
By implementing these measures, Olderwomendating.com reported to create a safe and secure platform for their users to connect and build relationships. It's important for users to follow safe online dating practices and report any suspicious activity to the platform's customer support team to help keep the community safe.
Olderwomendating.com Scammer Reports Online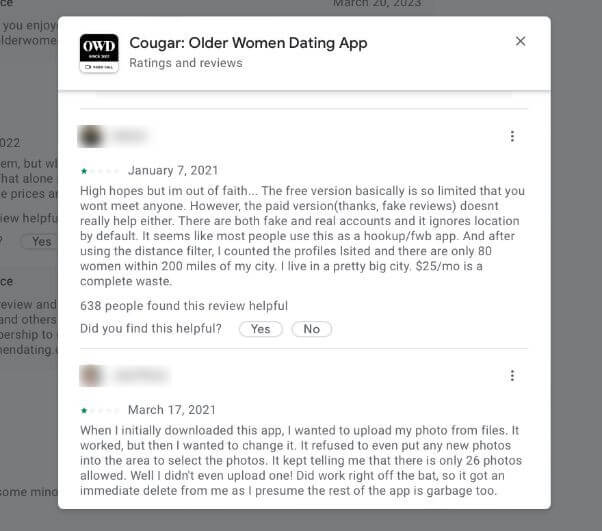 Google Play
With more than 1 million downloads, 7.5K reviews, they score 2.6 on Google store. There are not a lot of posts about scammers, but they complain about the operation and about not being able to contact others without paying. Also, their location does not work well thus their matches are miles away.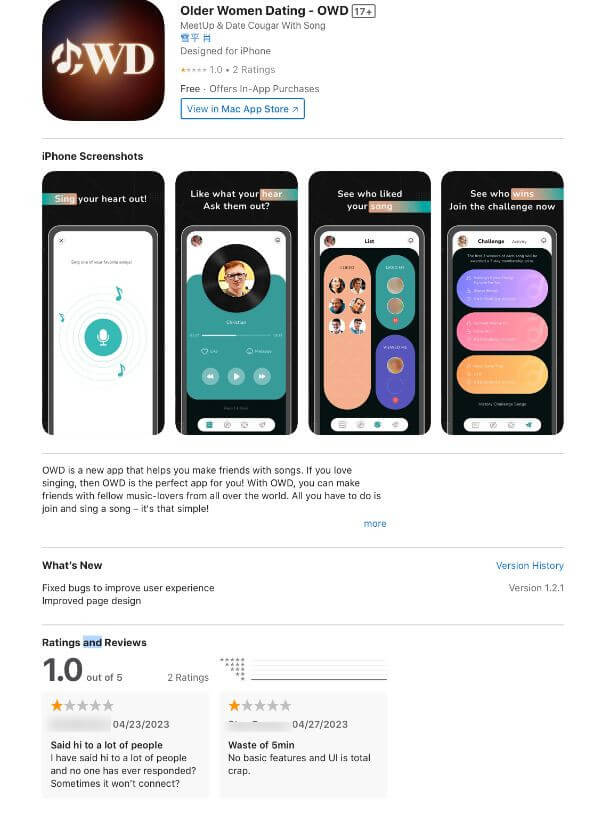 App Store
After 13 years of operation, the other counterpart has 1 million downloads, it is strange that they only have two recent reviews. This seems to be because this app is their new version. The old version is gone.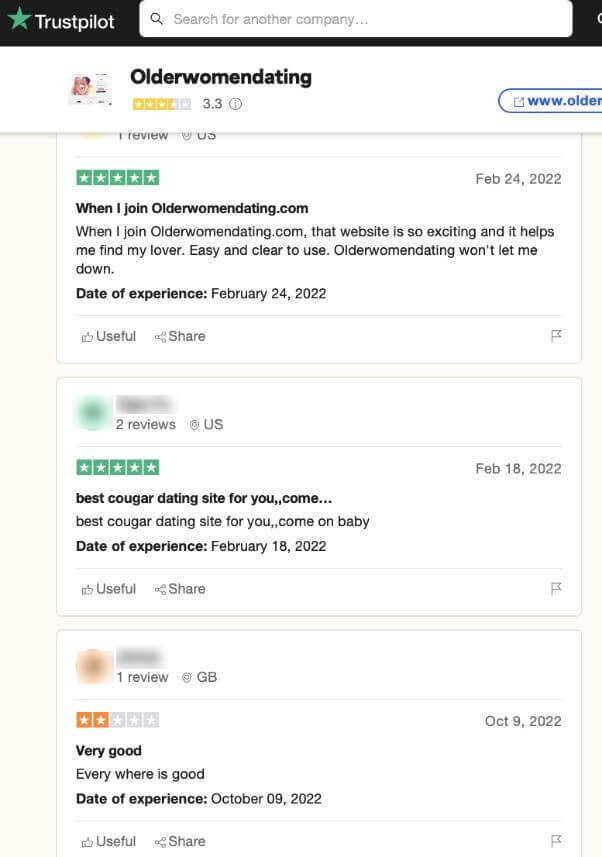 Trustpilot
On trustpilot, there are also very limited reviews, but there are no reports of scammers here either.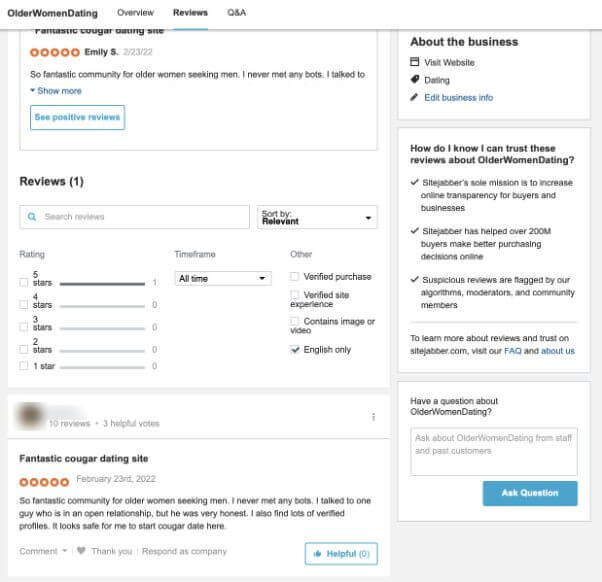 sitejabber
Again, for a 14 year-old service, on sitejabber, they only have 1 review. This shows that Olderwomendating.com would have limited users.