Zoosk Scammer Review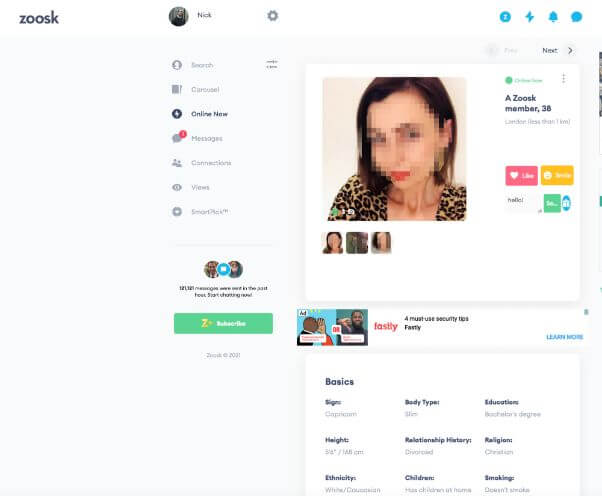 Zoosk is one of well known online dating service providers. It is operated by Spark Networks who owns multiple online dating services.
Although Spark Networks lost their revenu during this pandemic, it was reported to gain some profits back.
Since its launch in 2007, Zoosk has been expanding its service and now it is operating in 80 nations. Also it has been reported to have 40 million members.
It is advertised as a "free app" however, Zoosk is not a completely free app, without paying their membership, users are not able to make any contact with others on the service.
Zoosk is suitable for both heterosexual and same-sex relationships.
Zoosk member variety
From their social media pages such as Instagram and blogs, Zoosk's main target age would be people in their 30s to 40s.
Also, their successful stories tell that people would look for relationships rather than casual dating experiences.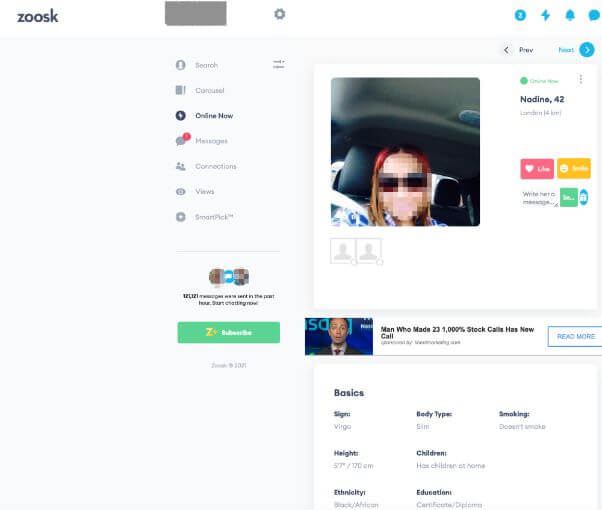 In populated cities, Zoosk would offer enough diversity. Also, their original algorithm would work to find matches based on their own term of "behavior" .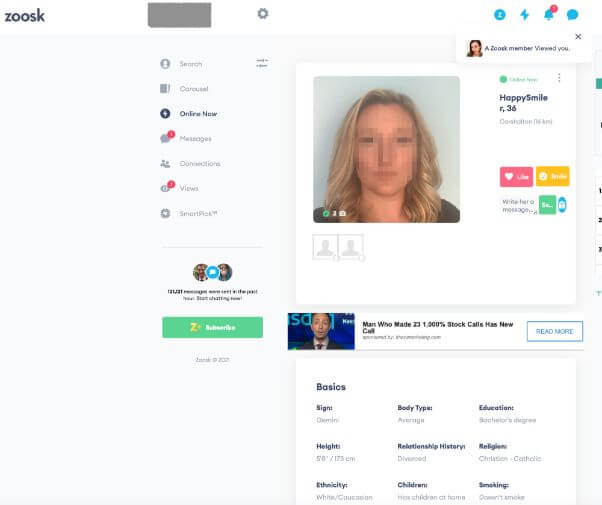 Most profile pictures seem genuine.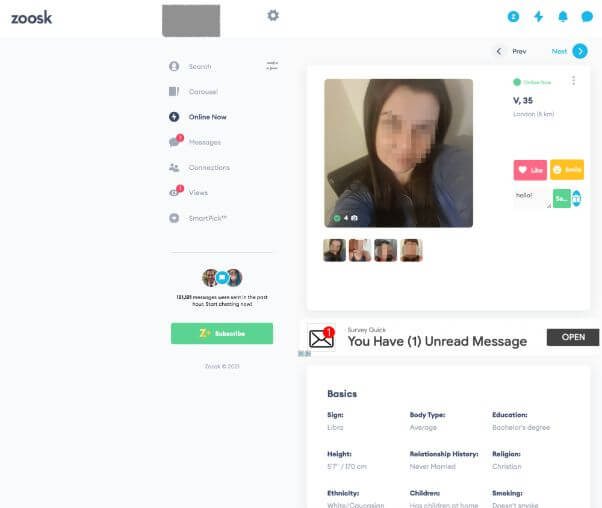 Suggested female members were very plain and realistic. They were so believable.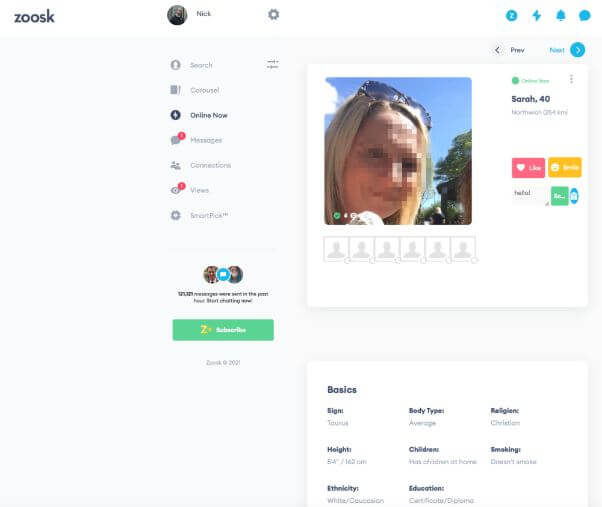 There are much less eye-opening photos which give negative or fake impressions, compared to some other services.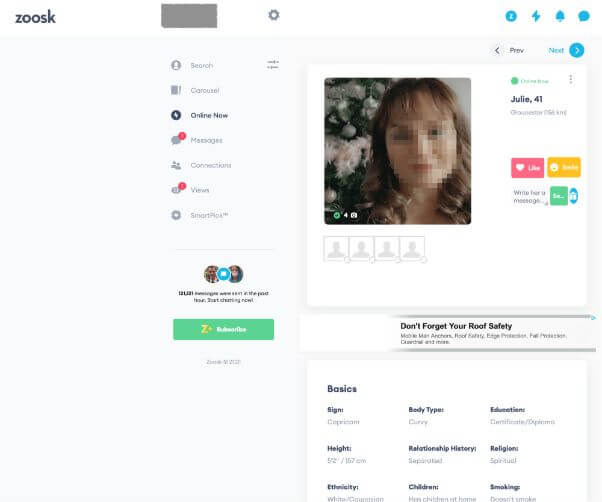 A lot of users give out fairly normal impressions.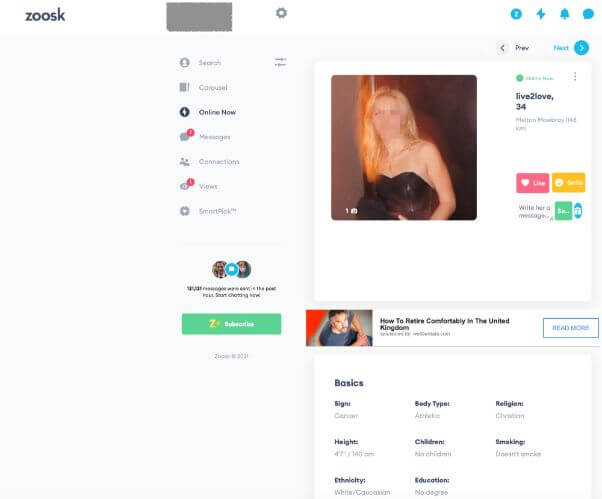 Free members are only able to search and look at other members.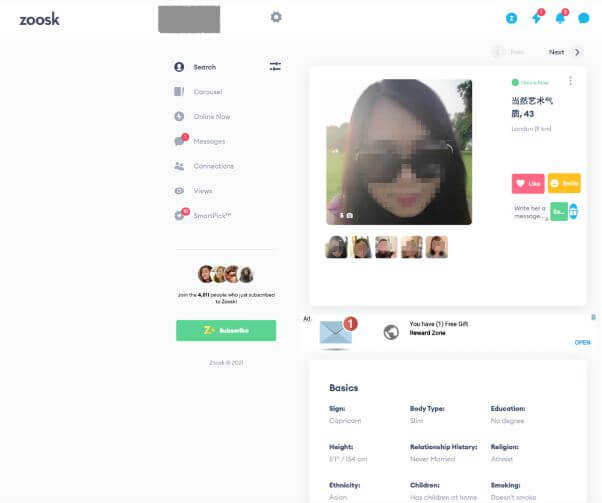 Members in their 30s-40s tend to have some children.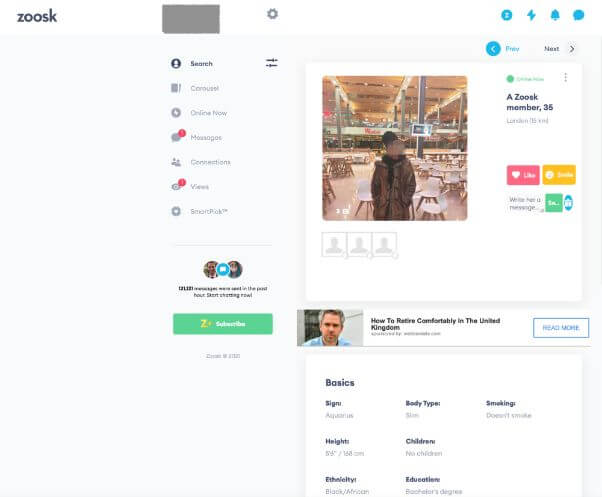 A lot of users have good educational backgrounds.
Since photos do not give off a fake vibe, it is not needed for image search.
Traffic by Countries
[May, 7th, 2021]

Monthly Average Traffic by Countries
[Oct.2020-Apri.2021]
| | |
| --- | --- |
| US | 13,926,333 |
| Australia | 842,208 |
| Canada | 808,042 |
| UK | 553,500 |
| Germany | 114,458 |
| Others | 838,792 |
Zoosk Online Scammer Reviews
Zoosk is a well known site thus there is a lot of information about this service online.
Zoosk on main media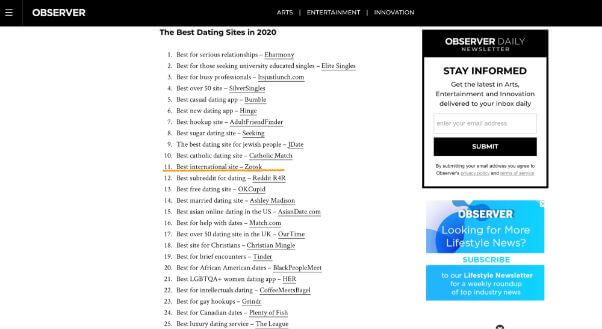 OBSERVER
Observer is reporting Zoosk is one of the top 25 online dating sites; it is the best international site(not sure it is for international dating or internationally known service), personally, I did not feel as if this site is for international dating experiences.
Zoosk on online review sites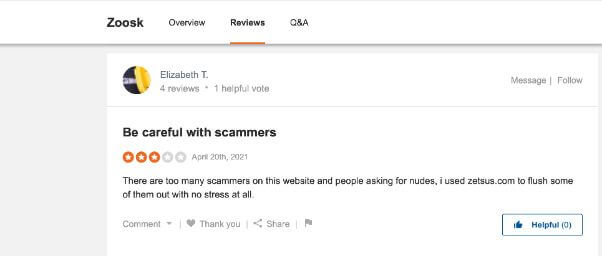 sitejabber
On a review site sitejabber, the most recent review was a warning for scammers.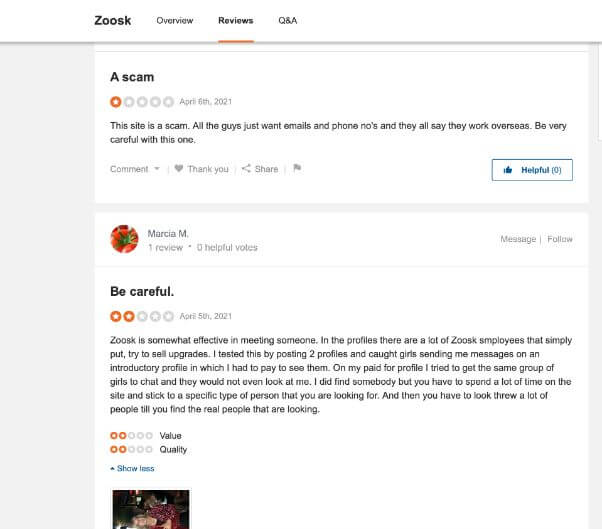 This review agrees with that, people need to spend some money and time to look for real people. There are scammers amongst users.
This is nowadays very normal for online dating services.
Zoosk is reported to operate some scam profiles for users to sign up for their premium service.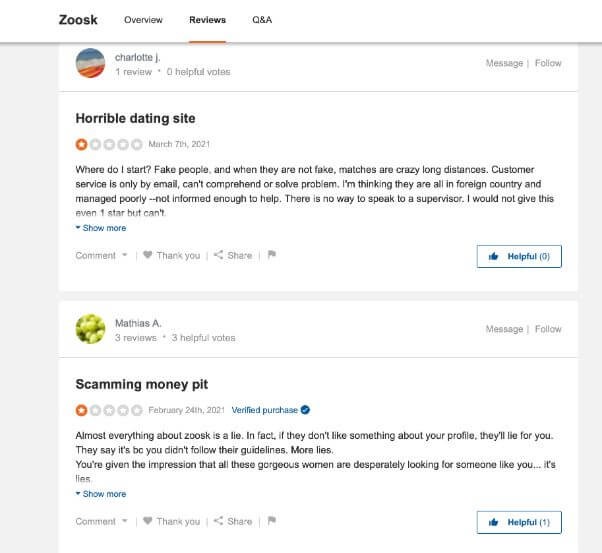 Suggestions of users who live a long distance, this could also mean that this user could be in an unpopulated location. Fewer population generally means less members.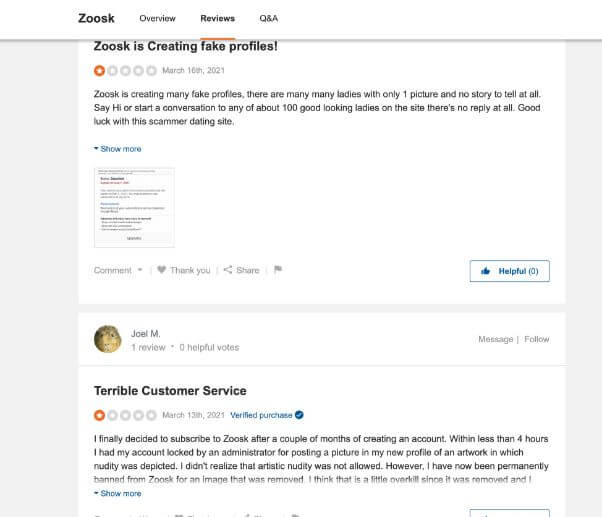 People need to know that online dating has its own risks. Scammers are expected.
With careful research, users are able to avoid them. It is clear that on Zoosk, people need to spend time to contact real users.
Also, people need to read the guideline before they put up some information to avoid unexpected deactivation.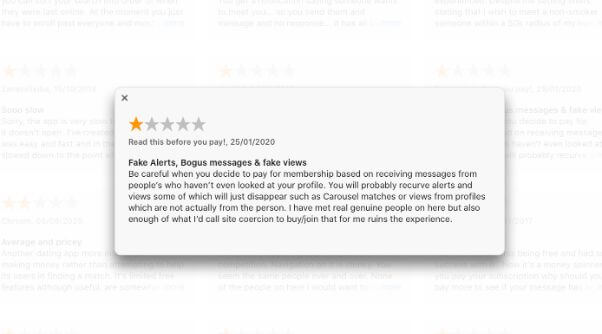 On the Apple Store, there is a similar review which stated that there are fake profiles but this user is stating that she/he met some real users.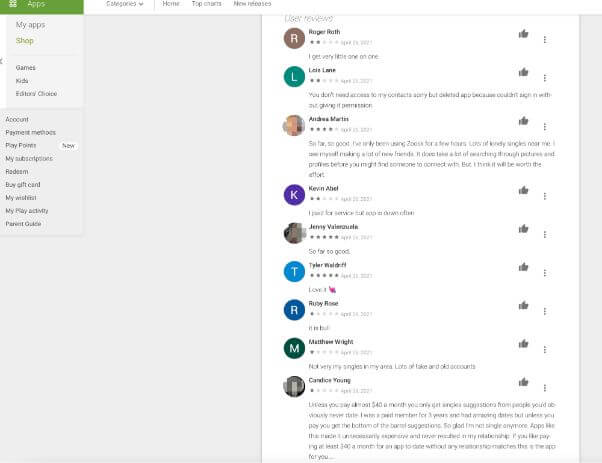 On google app store, there are very mixed reviews. This also shows that there are scammers and real users on this service.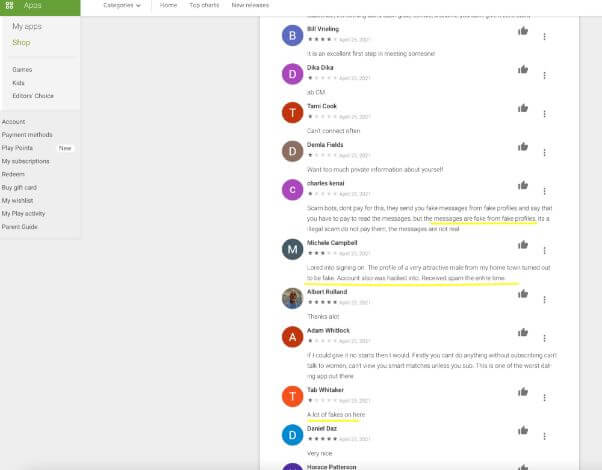 There are half and half of positive and negative which are often criticized about fake profiles and fake messages for people to pay and sign up for membership.
Zoosk Scammer Search Verdict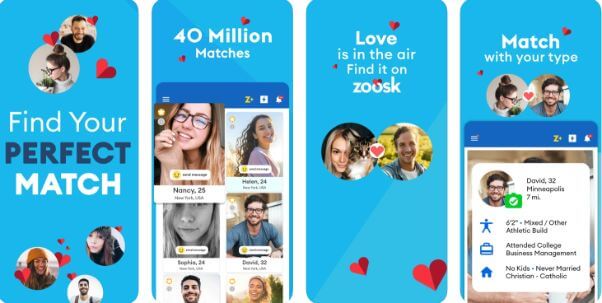 Zoosk is the same as other online dating services, they do have fake profiles and scammers amongst its users. However, due to its long established company operation, users can meet some real people with some real search and research.
Before signing up their fairly expensive membership, it is strongly advisable to do your own research about what this service offers.
The best place to do so would be their official blog and their instagram account. Users can check which users are having successful matches. People should look for location, age group and their tips and advice.
Scammers and fake profiles can be off putting, but with right knowledge and time, it is possible to avoid them.