Scammers on Pairs-Dating App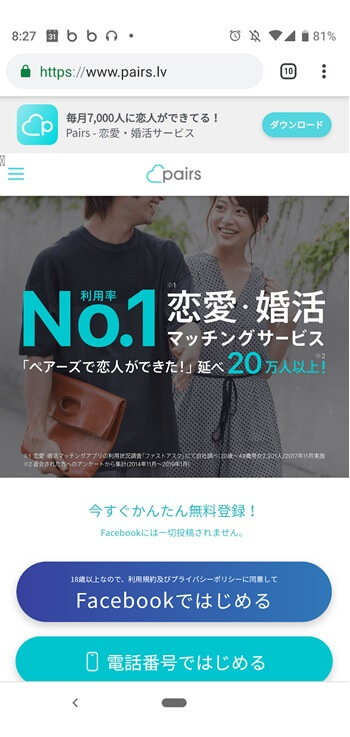 Pairs is only one of the largest matching applications in the country. Pairs is incredibly doing a great work. There are more than 200,000 couples who married or dated by February 2019. Pairs is striving to eliminate decoys by checking public identity cards, and customer support is available 24 hours a day, 365 days a year. Pairs users can register the app with Facebook account. This prevents Pairs from creating a transparent platform everyone finds a partner safely. But now Pears users can register even without Facebook. Therefore, it takes less efforts to register accounts. Some people are worried that decoys and fake users can register new accounts.

Fake Profiles on Pairs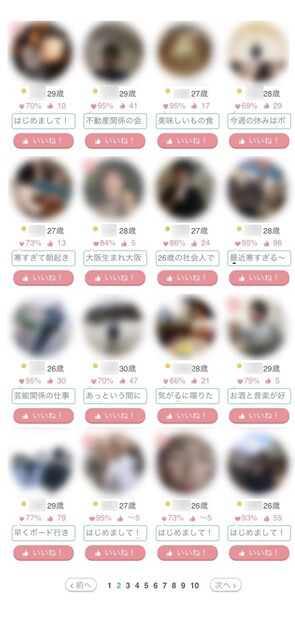 Pairs might use decoys to keep you online.
I heard some rumors that some of the profiles are fake although they look too-good-to-be-true. So, I was curious to see if Pairs hires decoys to do this. I have been researching Pairs about two weeks, but Pairs seems to have less decoys and more real users. Let me show you some of the real cases (but rare) happened to the users.
The Catfish on Pairs

These are guys or girls hired by a dating site company. The strategy they use is to send male or female users to lose their points they own. This means users need to refill the points they used. The Catfish will typically source a glamorous, attractive photo (from google images) and structure their profile to be impressive to target. They will also try to meet you in person very quickly (never gonna happen with "normal" girls). Pairs might not have the catfish on their site. They only offer users a subscription plan which users can send unlimited messages.

However, I am a little suspicious about Pairs because a girl sent me a message right after I registered the app. If you are a free user on Pairs, Pairs does not even allow you to see the message. This might make the user really curious and agitated to pay a premium membership. I also read a couple of articles saying that some girls suddenly messaged them right after their premium plan is expired. You might get curious to open the message from attractive girls who you had not received during the premium membership plan.
No picture on profile
There are a couple of users that have no picture on their profile. I doubted these users are clean and real users. As I read a couple of articles about Pairs, they seem not to be a fake user. Most these users do not want their face on public for some reason. One of the reasons I found is some famous girls look for a guy focus on personality but not looks.

These users tend to get a lot of likes from guys based on how they look. Unfortunately, most users who liked their photo don't really care about personality. Therefore, they decided not to have a profile photo.
Other Human Scammers on Pairs
Some of readers might have heard of prostitution and fake invitation messages for lucrative business on dating site. Those people are very easy to match, and try to exchange their message app ID with you. In Japan, a pyramid scheme has been really big and a lot of people have been engaging this business. A pyramid scheme is a business model that recruits members via a promise of payments or services for enrolling others into the scheme, rather than supplying investments or sale of products.

However, Pairs seems to eliminate these scammers from their website. The adoption of subscription payment style makes these businesses less profitable and appealing to hire someone to scam users. In order to send messages to other users, Pairs requires us to show a verified ID (passport, residence certification, or driver's license). Some of the scammers might make an extra effort to hire a real human to use their ID, but probably not going to happen. Paying bloggers to write a bunch of good reviews about their business seems more profitable or lucrative.
Verification Process
As I explained above, Pairs is trying to reduce decoys and create a transparent dating app. The user still must show a verified ID. I tried to verify myself with my residence certification but the verification failed. The picture I took was too blurry and a little bit far to read my information. I had to send another photo of an insurance card, which is a smaller size than the residence certification. It took for a while (1-2 days) to verify my ID, but, finally, I get to use the app. This might be a proof that they check ID with human eyes, but not with AI or some kind of picture recognition system.
Update for the scam user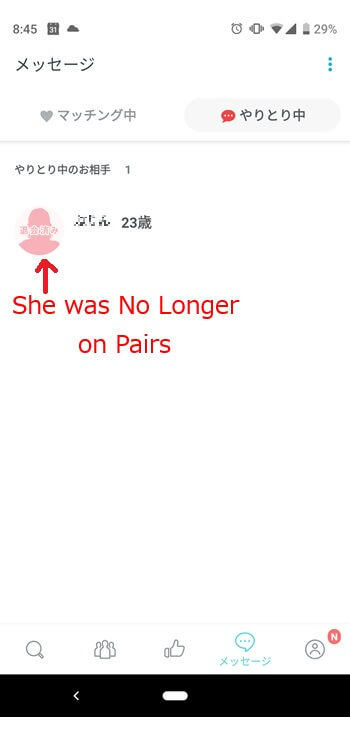 After a couple of days passed, I went back to Pairs again. I was trying to see the girl who messaged me right after I registered Pairs. It says she deleted her account or kicked out of the app. I don't really know what happened to her.

However, I am certain that she isn't a Pairs user anymore. She might be a scammer or decoy hired either Pairs or somebody else. I went on Japanese reddit (called 2chan) to research about this case. There seems to be a username called "mint 38". This user likes your photo every time a new user registers Pairs. You might not want to register a premium plan if you got a message from this user.
Conclusion
Pairs seems to be less sketchy to have a premium plan. However, you need to step back before you pay for a premium membership. You need to know that it must take for a while to get likes from girls (maybe about 3 days to a week). You do not want to rush yourself to register the app. I think you will find a girl you like because I met a lot of Pairs users who already dated with someone. Some of them even got married from Pairs. If you are a guy, you just need to think of it "Is it worth to pay JPY2980 for a month?"

| Pairs Fee | Credit Card |
| --- | --- |
| One Month | JPY3,480 |
| Premium Option | JPY2980/Month |
※USD1=JPY110(Feb.15/2019)
Yahoo Finance
https://finance.yahoo.com/quote/USDJPY=X/