RichMeetBeautiful Customer Service; I contacted them!

RichMeetBeautiful states that they offer their customer service 7 days a week.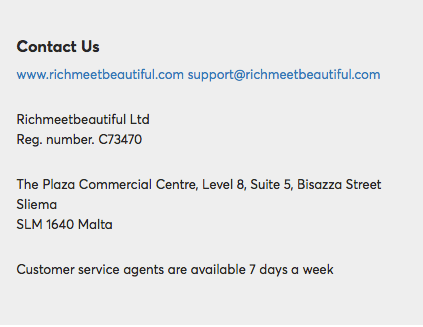 I contacted them because without my consent or me signing up, their sister sites Victoriamilan and Nextlove started to email me with all sorts of notifications using my username from RichMeetBeautiful.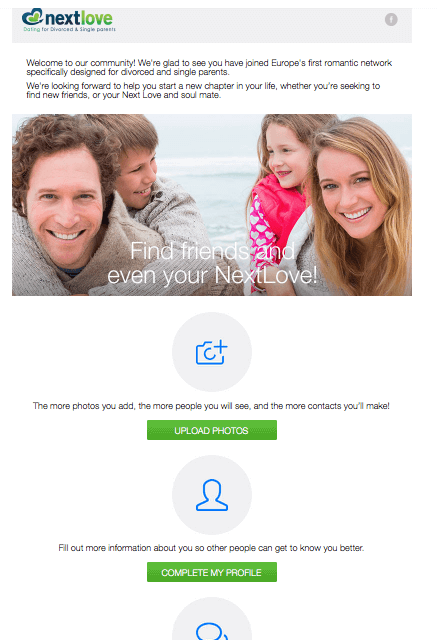 They are still coming after I deactivated my account for RichMeetBeautiful. Victoriamilan, particularly, they are emailing me more than twice a day, everyday. This is very annoying.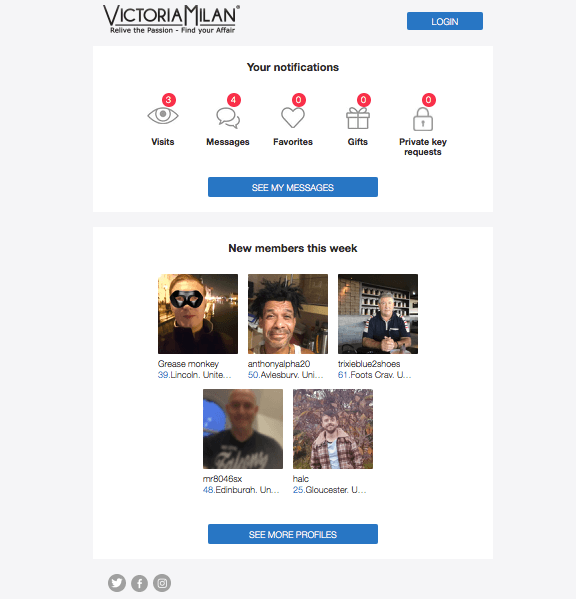 Once I emailed them they came back to me with an auto response as usual.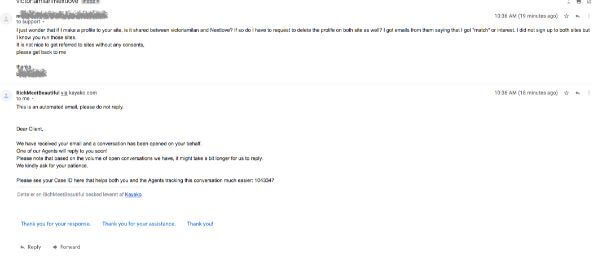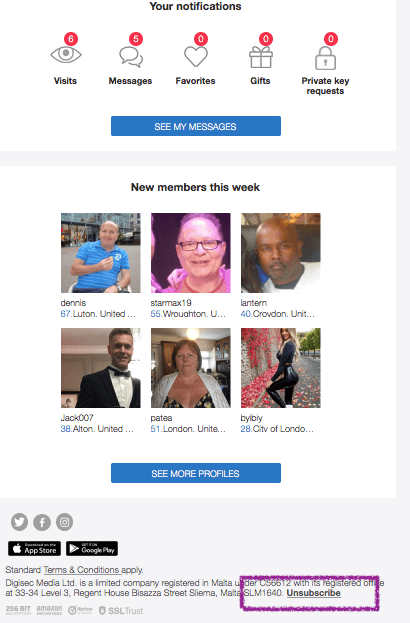 So I decided to click "unsubscribe" to see that this would make them stop.
But it did not stop!!!
Although they are stating that their customer service is open 7 days a week, they took their time and replied to me in 2 working days!
I got a shocking news!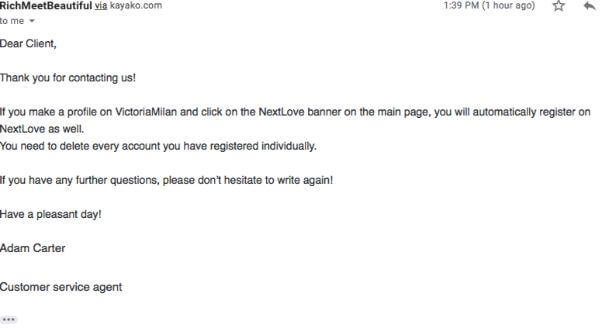 I click the two sites' banners (because I was not aware of those two sites so I clicked them without any thoughts as if they were parts of RichMeetBeautifu features. )
Caution!!
They informed me that if anyone clicks them they are Automatically registered to those sites!!!
Moreover, I have to deactivate l both of them!!
OMG!!!!
So I have to sign up just to deactivate and delete my accounts for both sites!!
Agree to the T&C, they do not give a disagree option!!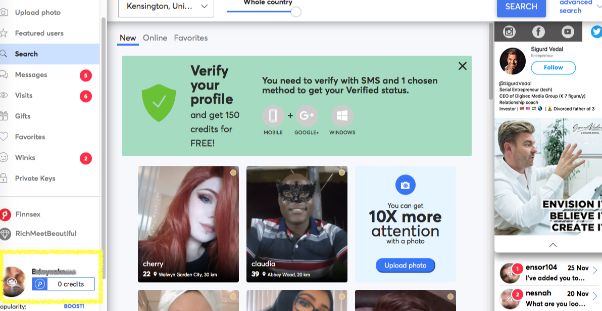 Furthermore! They put a random picture on my profile page!! Scammer!!!!
My profile is used as a fake account!!
Shocking!!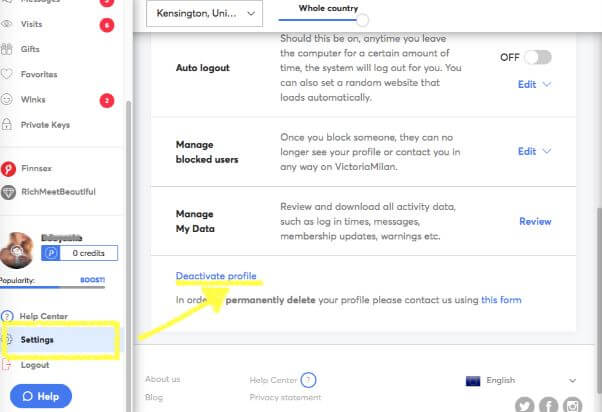 From setting, you can deactivate and delete an account.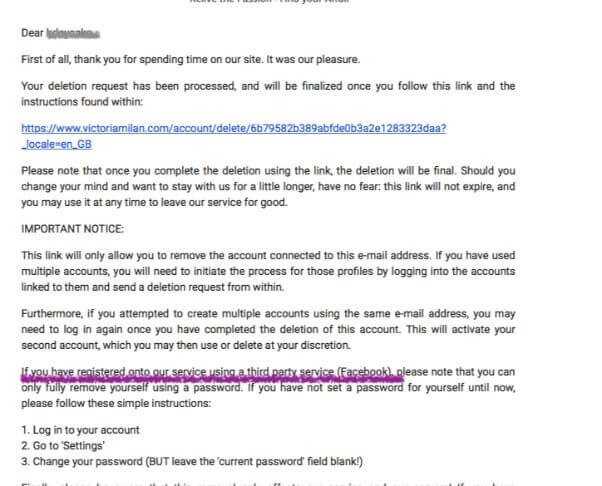 Then you will get this email message.
Just noticed that you can use "Facebook" to sign up for this service.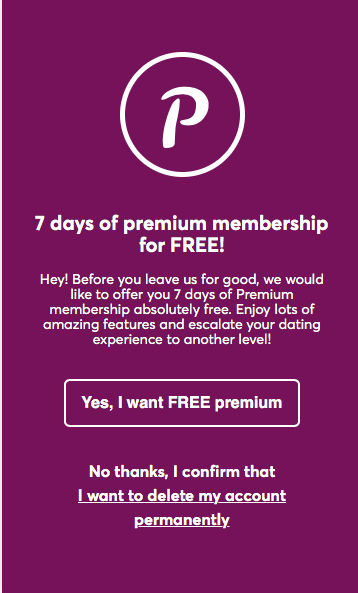 This is exactly the same as RichMeetBeautifu deactivate process, they would offer you 7 days free premium membership to stop you from leaving.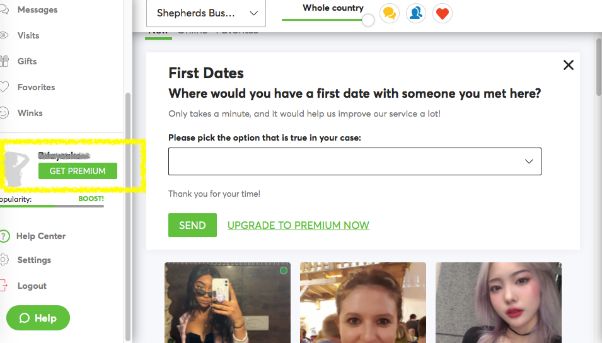 Then, super annoyingly, I have to repeat the same process for Nextlove site!!
They did not put a fake photo for me for this site…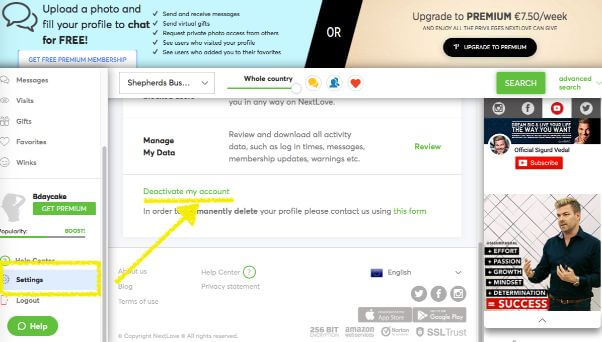 From the setting, you follow the process as before.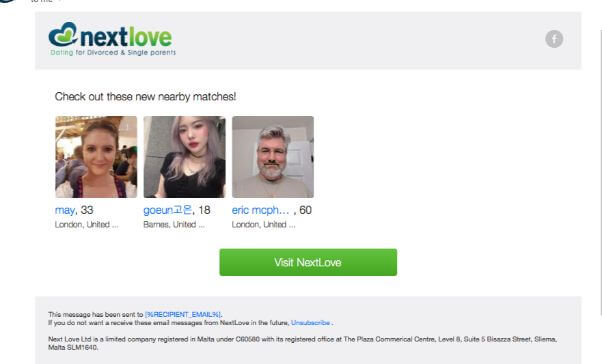 Meanwhile, I am still receiving their promotional emails, even after I unsubscribe their emails!!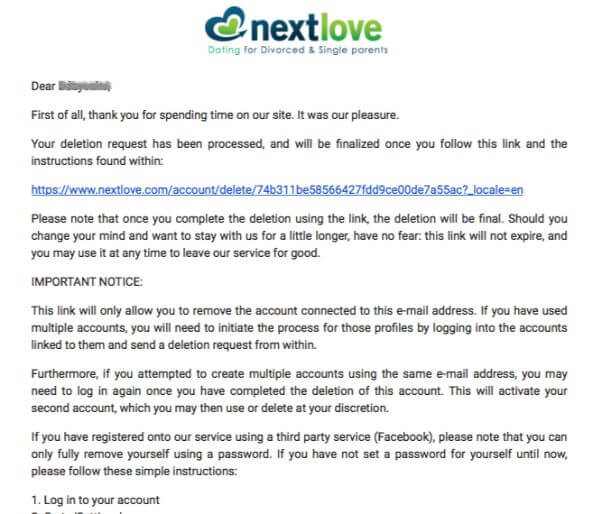 Then you follow the link to delete your account.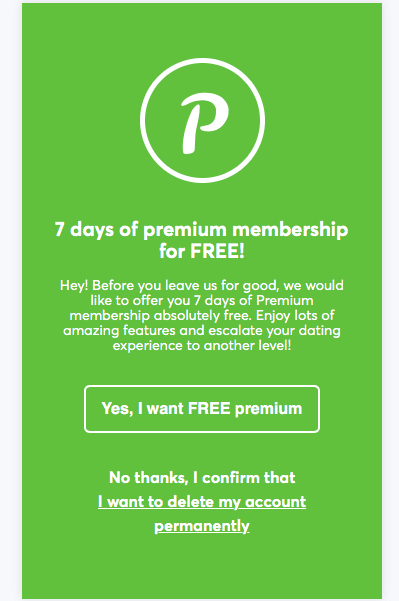 And of course, with the free membership offer to sum up!!
This was very, very unnecessary!!! Very, very x100 annoying process, I wasted my time!!
Do not click any of those two sites!!! Strongly recommended!!
You would be used as a fake account!! And unsubscribable email promotions!!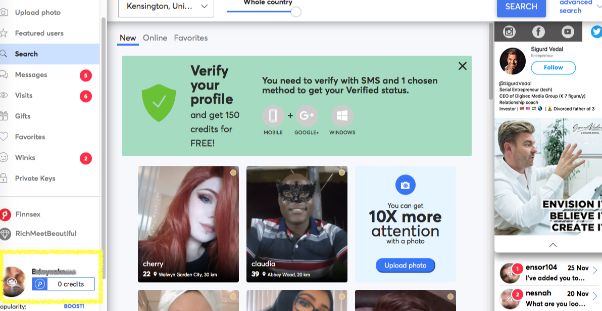 Moreover, according to the Trustpilot.com (https://www.trustpilot.com/review/richmeetbeautiful.com)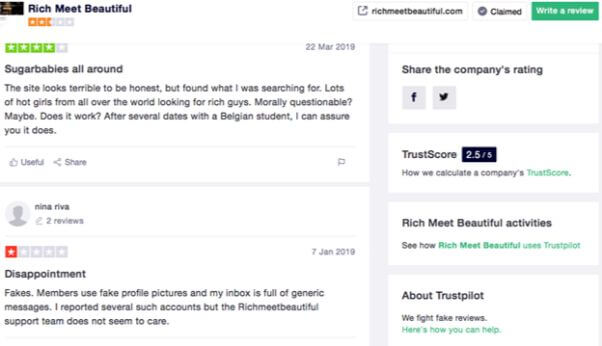 There are so many mixed reviews. One reviewer were expressing that the customer service ignored the reports of scammers' account.