Jeevansathi.com Scammer Report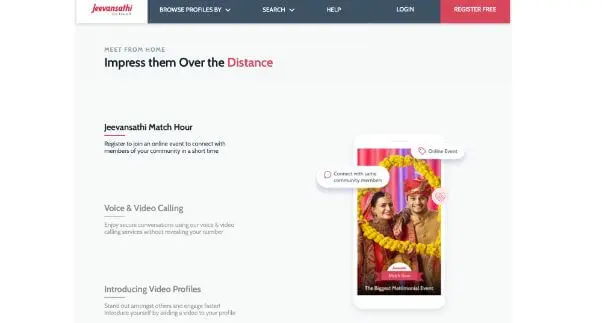 https://www.jeevansathi.com/
Jeevansathi.com is one of the most famous Indian matrimonial services which has been operating since 1998.
It is operated by infoEdge that also operates many online platforms such as a job seekers' site; naukri.com, an educational information exchange platform; shiksha.com and an Indian real estate market site; 99acres.com.
The operating company infoEdge is reported as a growing company according to online articles,increasing its share value and acquiring more business operations.
Traffic by Countries
[Aug, 12th, 2021]

Monthly Traffic Average by Countries
[Monthly Ave. of May-Jul, 2022]
| | |
| --- | --- |
| India | 4,006,503 |
| US | 1,690,296 |
| UK | 299,083 |
| Canada | 284,197 |
| UAE | 133,978 |
| Others | 352,539 |
Jeevansathi.com Scammer Support Verdict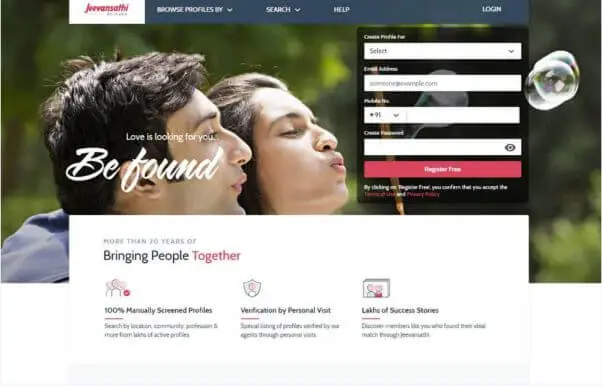 Jeevansathi.com would attract some criminal minded people because some profiles include some very private information. That information allows criminals to scam their victam much easier.
There has been a great increase of online romance scamming all over the world. Due to their very private information out in the open, it would attract those scammers.
There are also some reports regarding the questionable operation of Jeevansathi.com that they are keeping successfully married members' profiles in curluation to show more members. Also, some people were rejected and blocked by other members who were shown as mutual matches.
Scammers are everywhere, to avoid them, it would be much safer to visit one of their centers and seek some real advice and get real bio of real members who are also serious about getting married. This might cost, however, people would save time as well.
As a free member, it is free to make as many contacts as possible; however, it comes with risks. It is advisable to not share too much personal information as a free user.
Jeevansathi.com Scammer Site report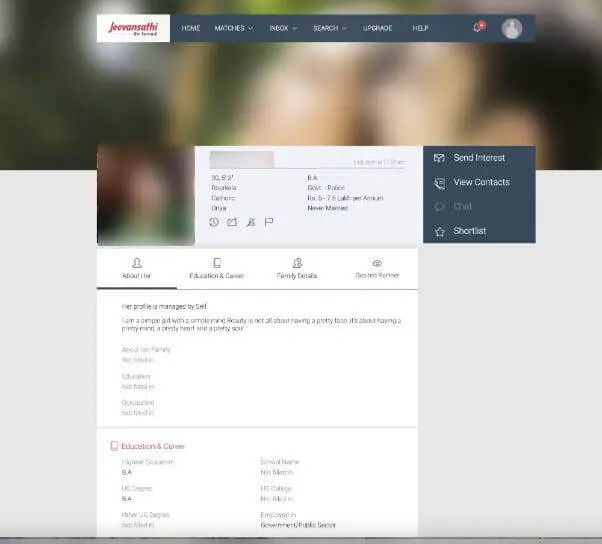 Once again, there are only Indian individuals on Jeevansathi.com.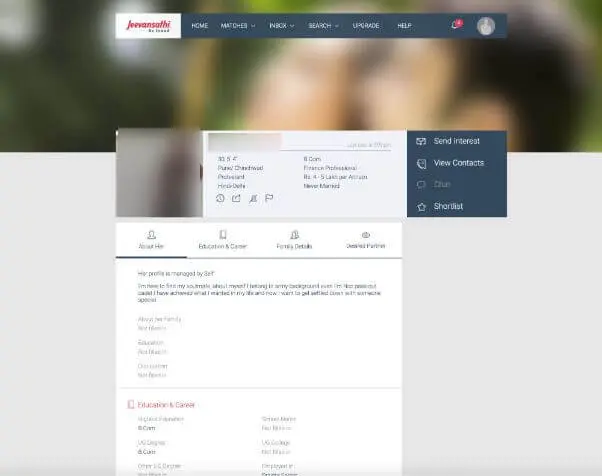 Although a profile photo needs to be clear and focus on a face, this photo is not.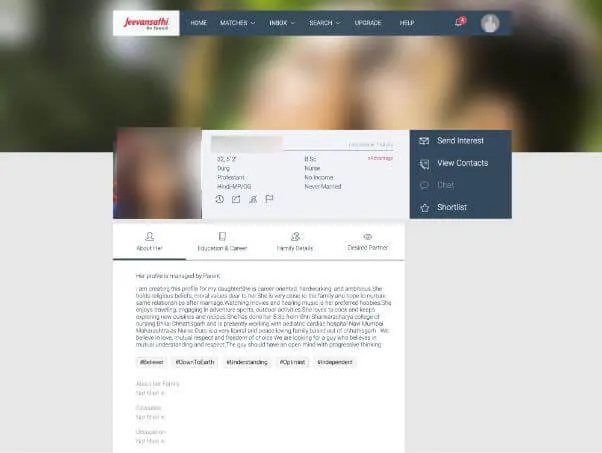 This profile was created by her mother. Thus the authenticity of the account would be different from accounts which were created by account holders themselves.
This kind of practice is very common amongst the Indian matchmaking industry.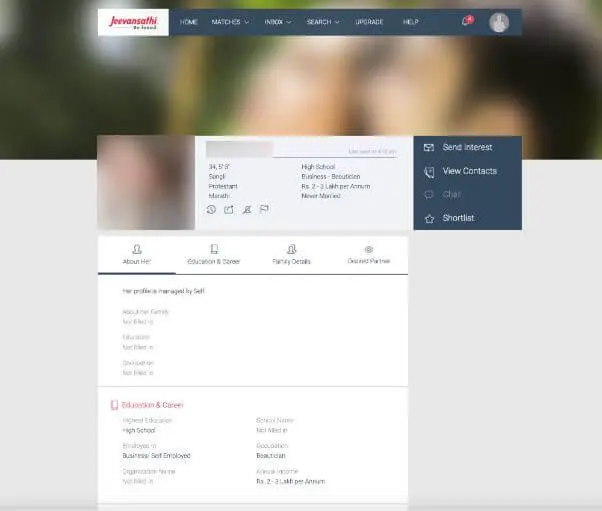 This profile is nearly empty.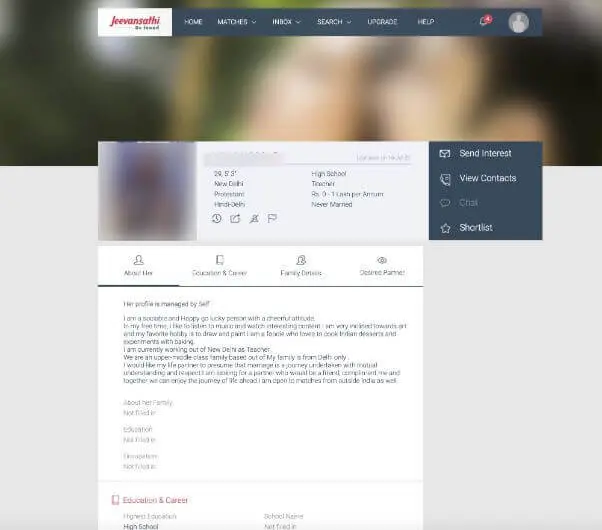 This is a very interesting bio stating her social background.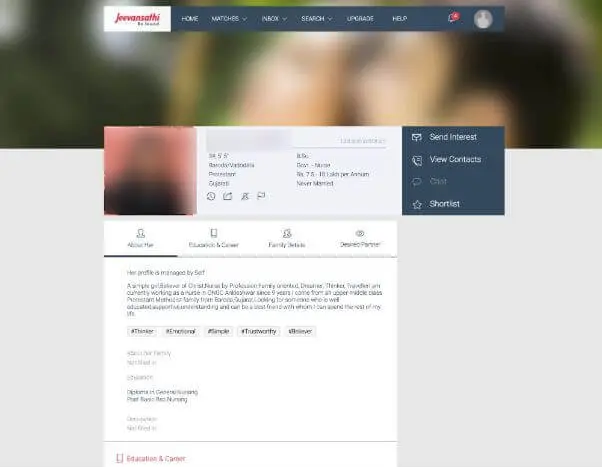 This is a verified profile with a blue official icon. She shares her social background, religious belief and her hometown. There is a lot of personal information.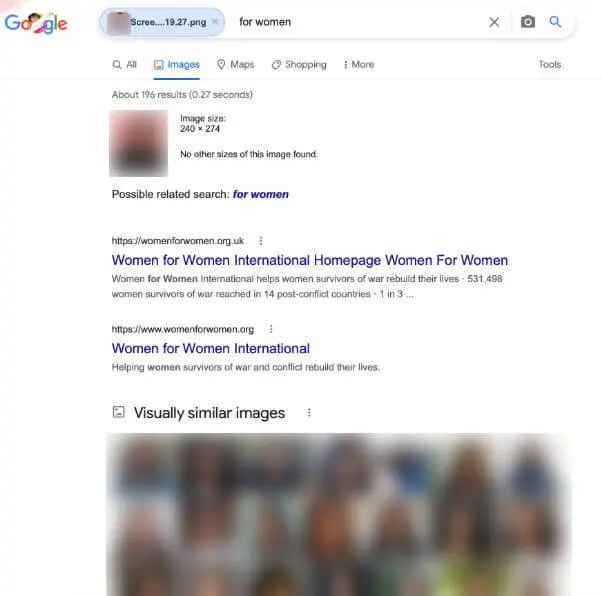 Her photo did not come back with any direct result.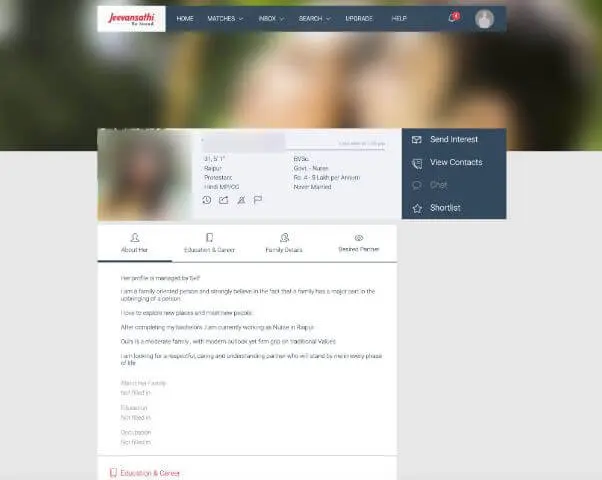 This is another verified profile, with a sincere bio with great wording.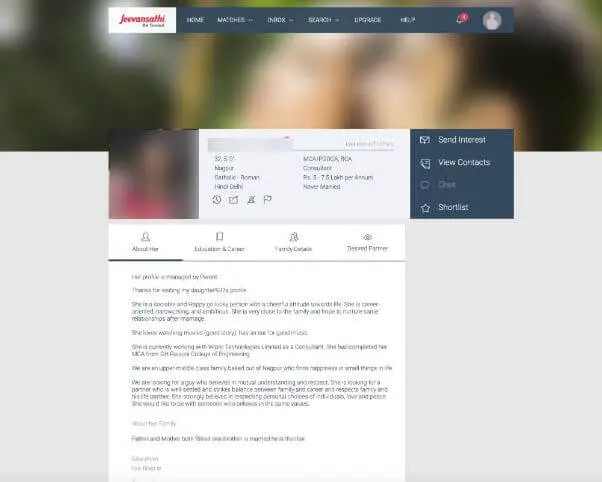 This is another profile which is managed by her parents. Her bio also includes a lot of personal information.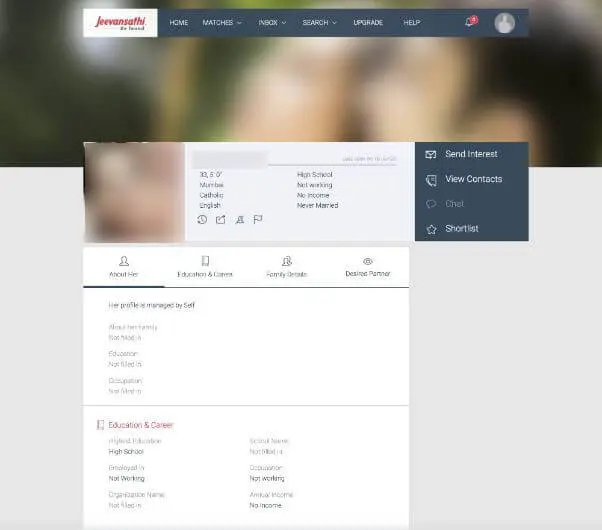 This is an empty profile. She is a high school graduate with no job.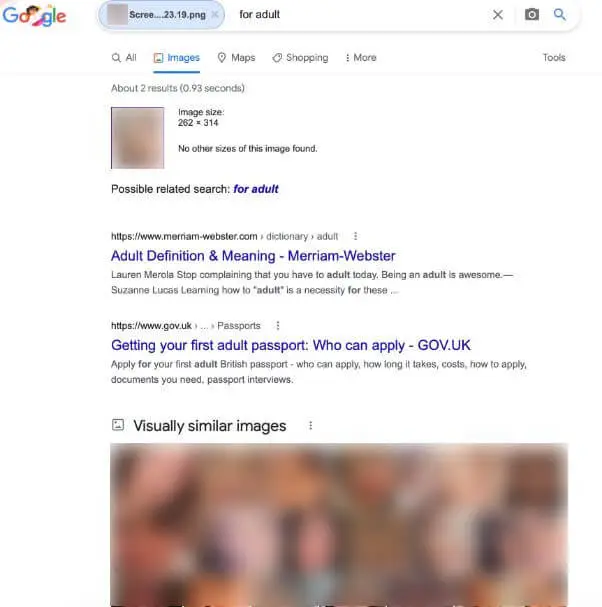 Her photo also did not hit any major results.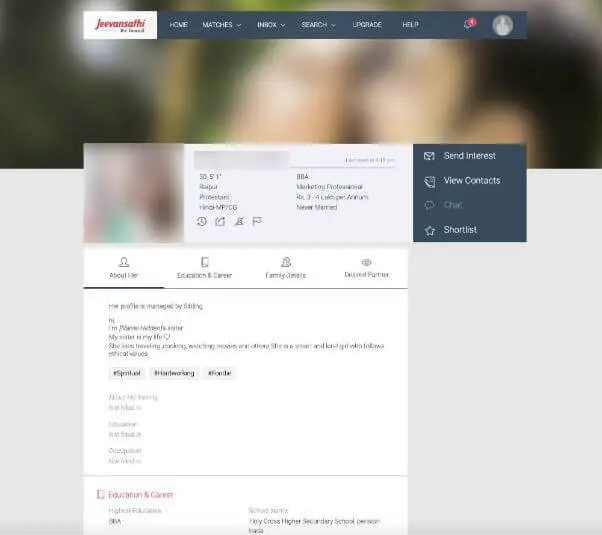 This profile was created by her sibling. It does give out a personal vibe. The account is also verified which is only possible by providing Jeevansathi.com an ID.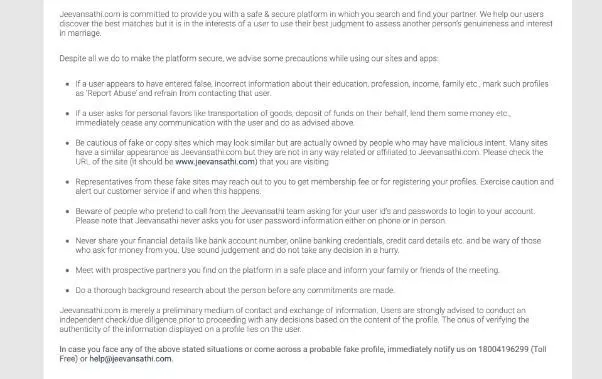 Jeevansathi.com also warns that there are fake sites which are very similarly designed and there to trick users. Thus it is important to check the legitimacy of the URL before users do anything.
Jeevansathi.com Scammer Online Report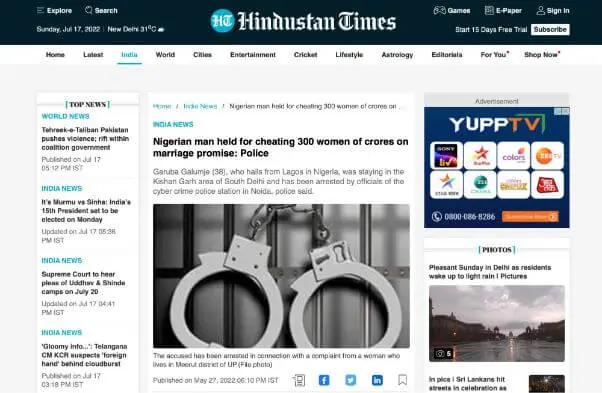 According to this Hindustan Times article a Nigerian man was arrested in India and one of the victims reported "she had registered herself on Jeevansathi website for marriage. A man approached her through the website and introduced himself as Indo-Canadian NRI" Then she gave him about $75201.66.
Romance fraud is uprising globally since Covid 19, people should never transfer money to people you have never met.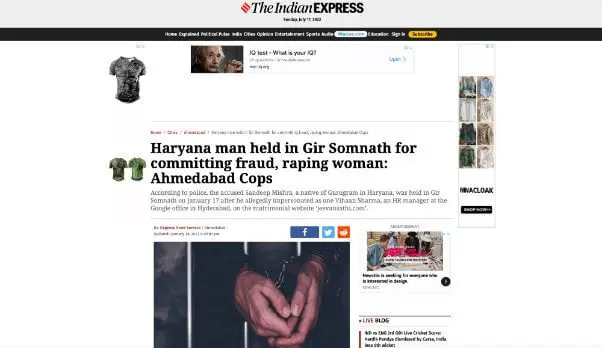 The Indian EXPRESS
In this Indian Express article, a man was arrested because "he allegedly impersonated as one Vihaan Sharma, an HR manager at the Google office in Hyderabad, on the matrimonial website 'jeevansathi.com'"
This article shows that it is wise not to believe everything on users' bios on this service.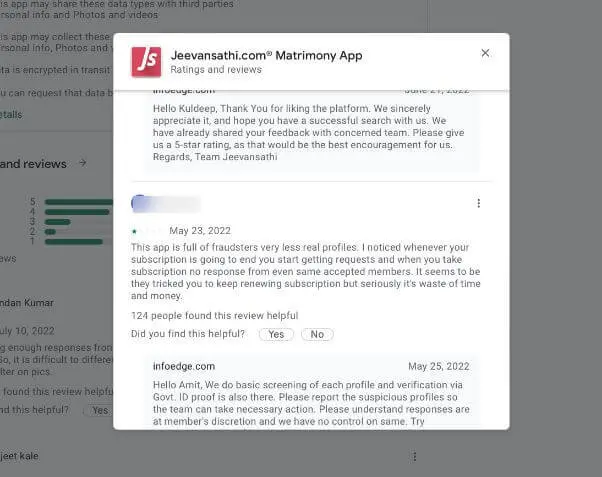 By reading Google review posts, people are complaining about matches and subscription services a lot more than scammers.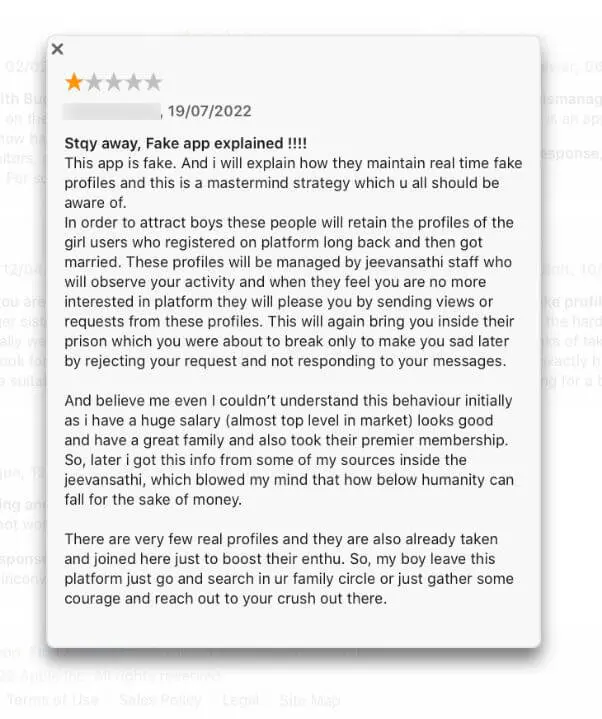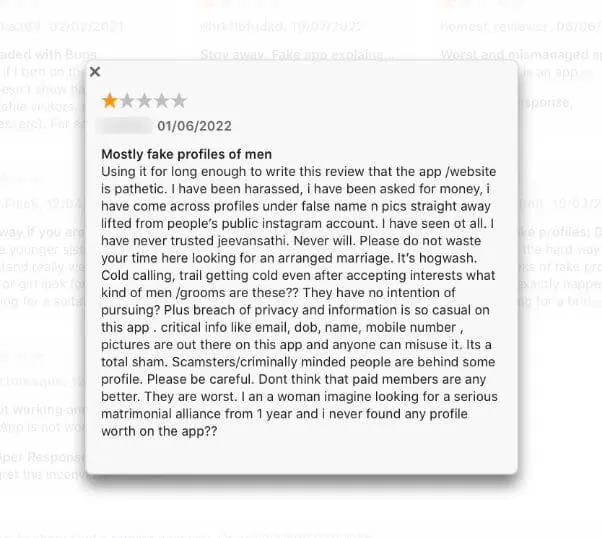 By accessing limited but recent reviews on Apple App store, those posts suggest that there are some possibilities of encountering fake accounts both men and women.